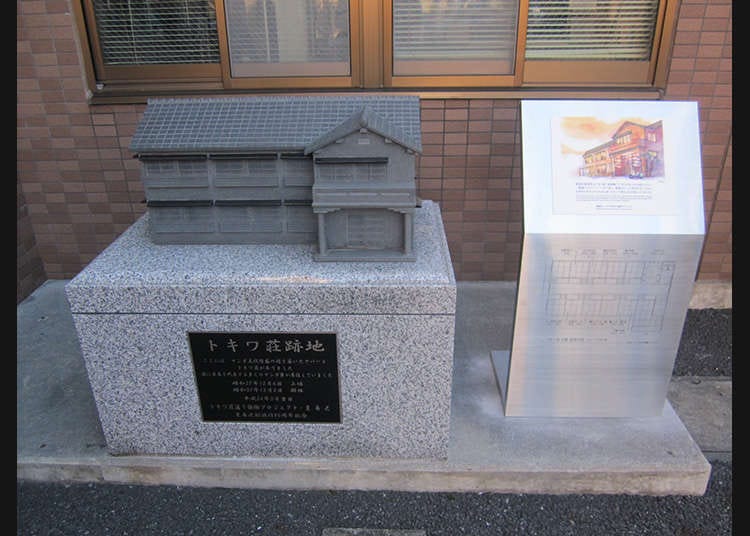 Japanese manga has become a world-class culture. Let's take a stroll in the area which can be called the birthplace of manga culture.
Let's go to "Tokiwa House" where great cartoonists lived!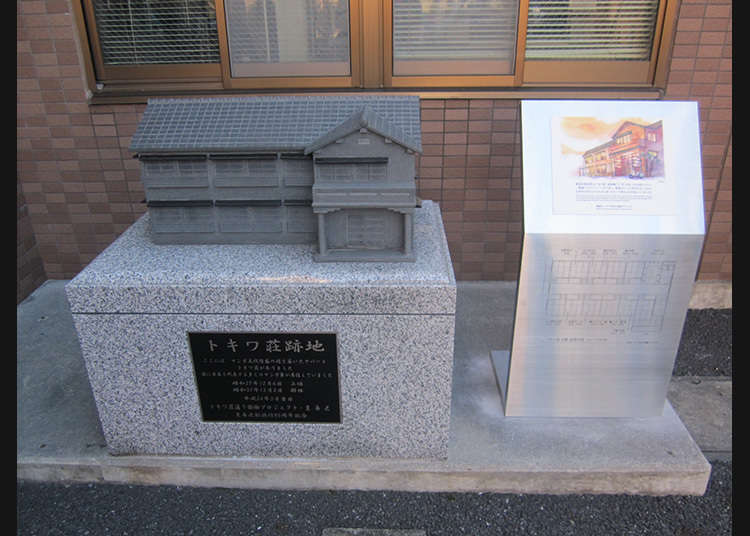 Ikebukuro in Toshima-ku is popular as "Manga Town" because in the past, great Japanese cartoonists such as Tezuka Osamu, Ishinomori Shotaro and Akatsuka Fujio lived here. In the area connecting Shiinamachi Station, Higashinagasaki Station and Ochiaiminaminagasaki Station, there was an apartment house "Tokiwa-so" where young great future cartoonists lived, so there is a street called "Tokiwa-so Street", which has become a tourist spot.
Let's also visit the monument showing a sketched map of their rooms!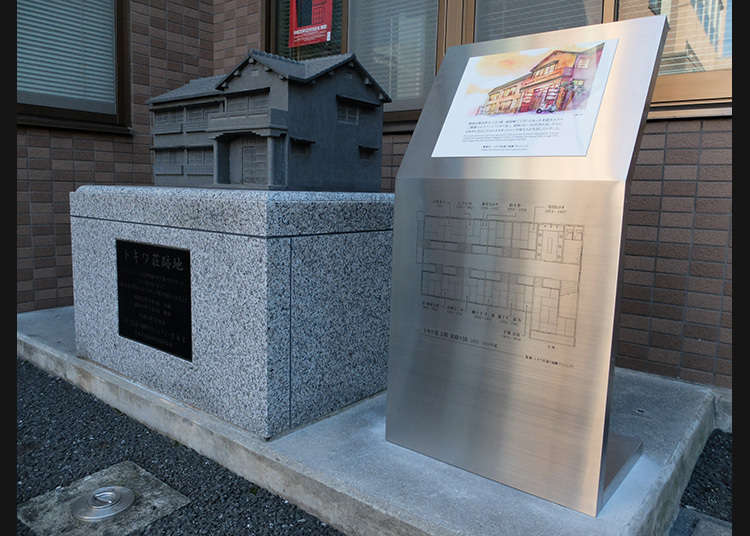 Tokiwa-so was a wooden apartment built in 1952. It has become a legendary apartment because Tezuka Osamu, Fuijko Fujio (A), Fujiko·F·Fujio lived there. When we visited the area, we found out the apartment did not exist anymore, but instead, there was a building of a publishing company. When we asked the people there, they said that it was demolished in 1982 because of deterioration. Now there is a monument reproducing the appearance of the apartment so please have a visit. You cannot miss the sketched map showing who lived in which room.
Address

3-16-6, Minaminagasaki, Toshima-ku, Tokyo, 171-0052
View Map

Nearest Station

Ochiai-Minami-Nagasaki Station (Toei Oedo Line)

The display which gives you a feeling of how it was in the Showa period (1926 - 1989) is a must-see!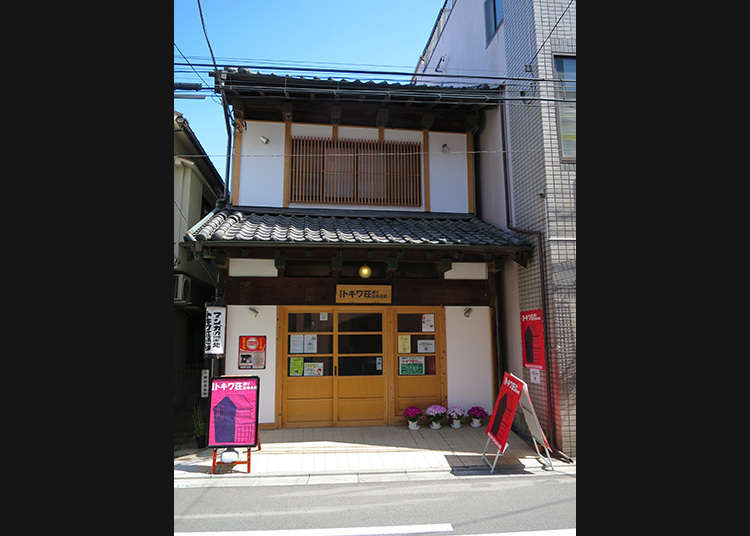 Although the actual Tokiwa-so was torn down, we heard that there is a spot showing its history so we hopped by. Its name is "Toshima-ku Tokiwa-so Street Oyasumidokoro" (resting place). When we entered the nostalgic building that has a tiled roof and a wooden sliding door, we were welcomed by a number of autographs of cartoonists and message cards. You must see the replica of the room of cartoonist Terada Hiroo in the exhibition space on the 2nd floor. The display of furniture and daily necessities of the Showa period will make you feel at ease even if you are not a huge fan.
Address

2-3-2, Minaminagasaki, Toshima-ku, Tokyo, 171-0052
View Map

Nearest Station

Ochiai-Minami-Nagasaki Station (Toei Oedo Line)

You can see portraits of the Tokiwa-so residents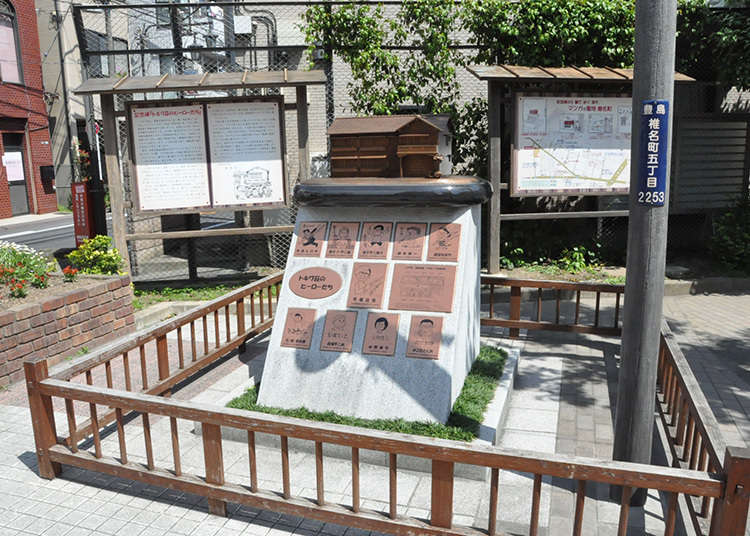 We visited Minaminagasaki Hanazaki Park facing Tokiwa-so Street because we heard there is another monument of Tokiwa-so. It is the monument of "Heros of Tokiwa-so", on which self-portraits and autographs of cartoonists who lived in the apartment are engraved. Mr. Tezuka wearing a beret, Mr. Akatsuka wearing a headband, and Moriyasu Naoya holding a large pen on his shoulder. Tokiwa-so, which produced so many great cartoonists, must have been an amazing place. This monument makes us think so.
Address

South Nagasaki Saki Park, 3-9-22, Minaminagasaki, Toshima-ku, Tokyo, 171-0052
View Map

Nearest Station

Ochiai-Minami-Nagasaki Station (Toei Oedo Line)

In what kind of room did Tezuka Osamu live next?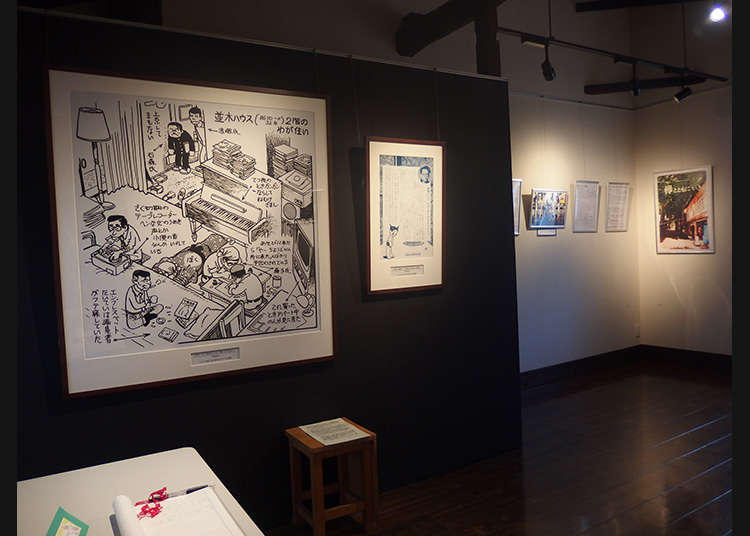 Next Tezuka Osamu lived in "Namiki House" in Zoshigaya. It is said that he lived and produced a number of masterpieces here several years before he got married. Although it is a wooden apartment which was built 60 years ago, it still exists and it is even inhabited by people. Next to Namiki House, there is "Namiki House Annex" a renovated terrace house built in 1933. The "Zoshigaya Information Desk" has opened here, and there is a panel showing a depiction of Mr. Tezuka living in Namiki House.
Address

3-19-5, Zoshigaya, Toshima-ku, Tokyo, 171-0032
View Map

Nearest Station

Kishibojinmae Station (Toden Arakawa Line)

What is Mr. Tezuka's favorite dish?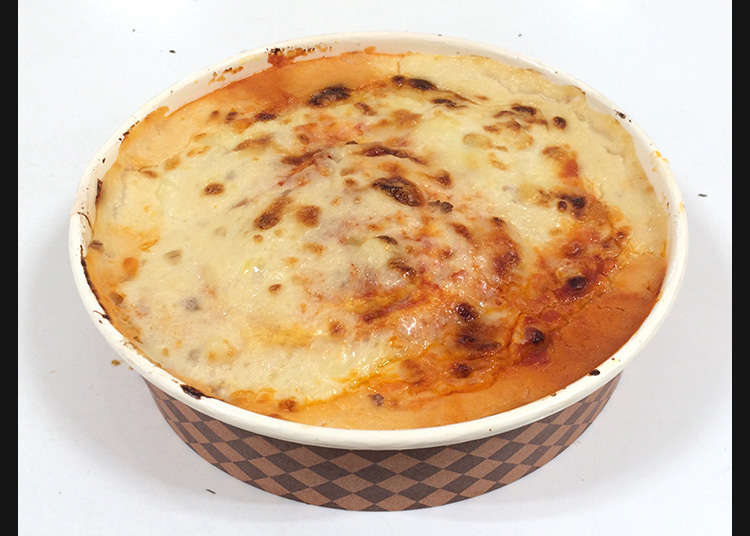 At the end of the walk to follow in the footsteps of great cartoonists, we visited the deli Mr. Tezuka frequented according to his fans. It is called "White Bear" in the basement of the Seibu Ikebukuro department store. Around 1955 there was a restaurant here and people say Mr. Tezuka often visited. The photo shows "Omurice gratin" (Omurice is a rice dish wrapped in an omelet), which continues to be made by preserving the flavor of that time. It is a standard menu with omurice completely covered by white sauce.
ホワイトベアー

Address

Seibu Ikebukuro Main Store B1F, 1-28-1, Zoshigaya, Toshima-ku, Tokyo, 171-8569, Japan
Tokiwa-so, the place where great cartoonists lived. What kind of things did they talk about....? Had they ever imagined that their works would become a culture representing Japan even after more than 50 years? Or were they dreaming of succeeding in the world someday? Please enjoy the walking course and experience the nostalgia of their days in the wooden apartment, while feeling the warmth of the Showa period.
*This information is from the time of this article's publication.
*Prices and options mentioned are subject to change.
*Unless stated otherwise, all prices include tax.