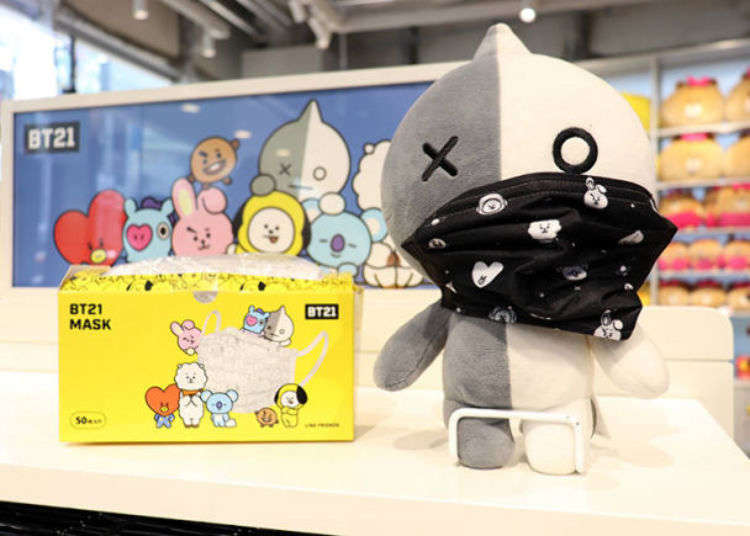 LINE is a communication app that is loved by many people in Japan and is incredibly popular in Asia. "LINE FRIENDS" were first created as stickers for messaging, including the adorable animal pals known as "BROWN FRIENDS," and the new millennial popular character "BT21."

This time we will take a deep look into the "LINE FRIENDS flagship store in Harajuku," the official store for "LINE FRIENDS." We will also cover great photo spots for SNS and for the perfect gift. Let's go!
LINE FRIENDS STORE: A bit of background
"LINE FRIENDS flagship store in Harajuku" opened on March 17th, 2018. Including pop up stores, it's actually the 100th LINE FRIENDS STORE that opened. On its first day alone, a total of 15,000 visors came! That's pretty impressive.

If you're thinking of going, it's located about 5-minutes on foot from JR "Harajuku" Station and about 2-minutes on foot from Tokyo Metro "Meiji-Jingumae" Station. It's in a perfect place to stop by while sightseeing Harajuku!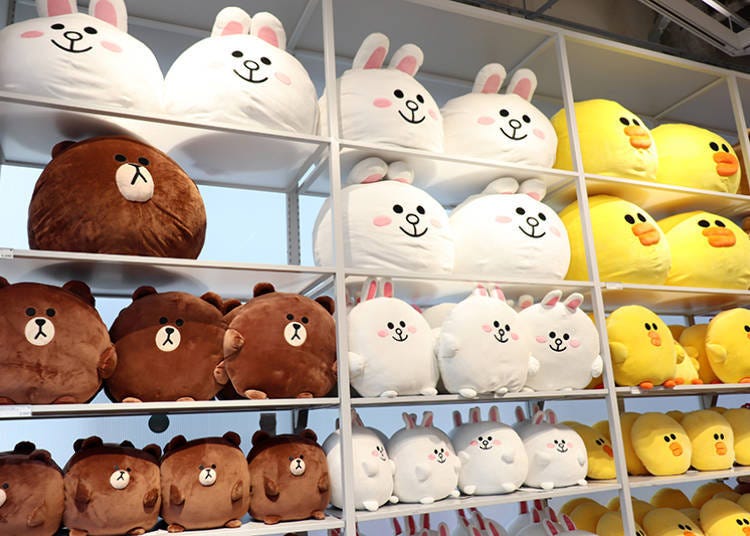 The store is covered with Line Friends characters from the 1st to 3rd floor! Centered around the "BROWN & FRIENDS" characters "Brown" and "Cony," an adorable pair with an ambiguous relationship. Brown is a stoic bear, and Cony is an energetic rabbit - they often appear together in stickers.

But it doesn't stop there! There's a wealth of characters as far as the eye can see in this shop. If you want to take back a piece of something trendy in Japan, this is exactly the spot for you. They even have the millennial character "BT21" and "Usamaru" created from the "LINE Creators Market."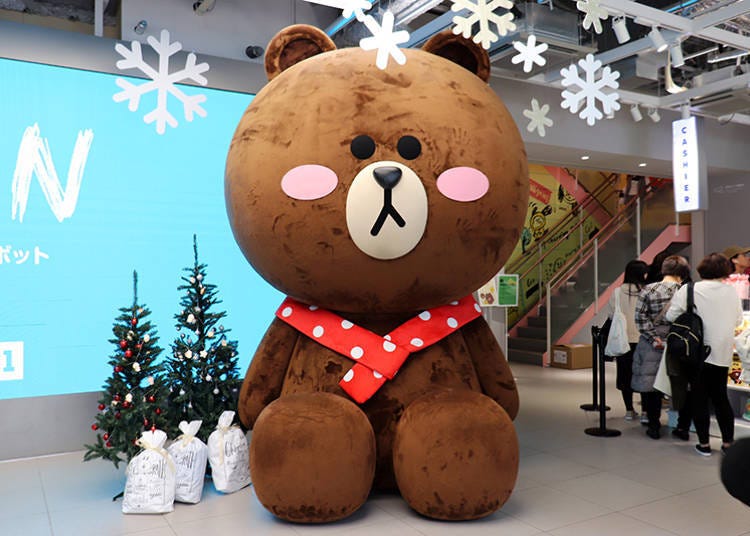 The are so many photo spots here - which perhaps isn't surprising given the nature of Line. After you enter the store, next to the large monitor is the humongous "Mega-Brown" that almost reaches the ceiling. His attire changes with the season, and on the day we visited, he was in his Christmas attire - cute!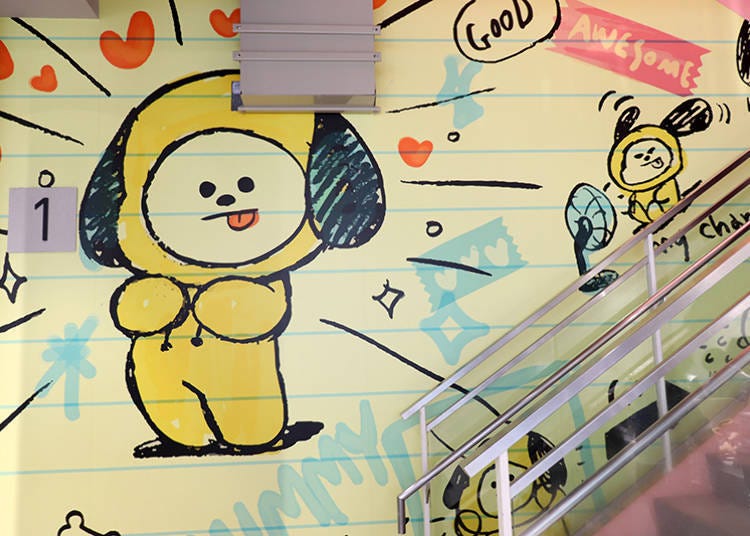 The stairs from the 1st to 3rd floor are also photo spots. You can take pictures in front of the wall with the cool illustrations.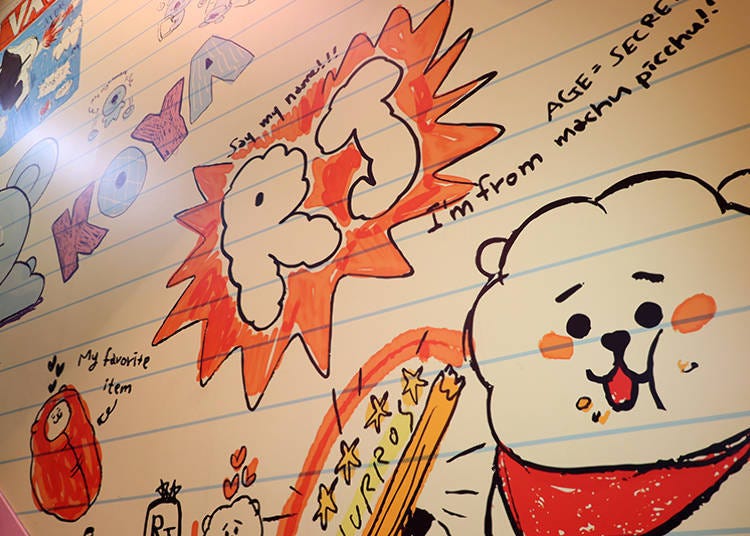 These are some of the pictures are drawn on the landing of the stairs. It's drawn on such a large wall; it might take a few tries to get the full picture! You're pretty much bound to see customers trying to figure out the best photo angle.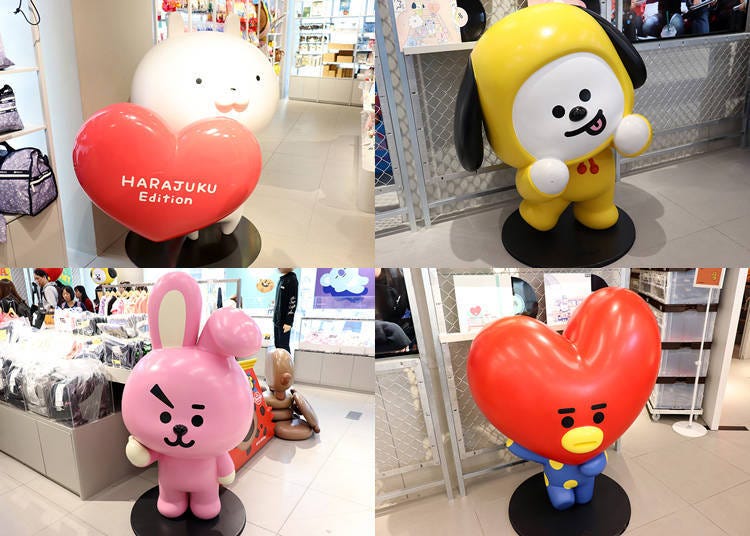 Some "Usamaru" decorations are on the 2nd floor, and the "BT21" characters are on the 3rd floor. They come up to your waist so they are perfect partners for taking pictures with.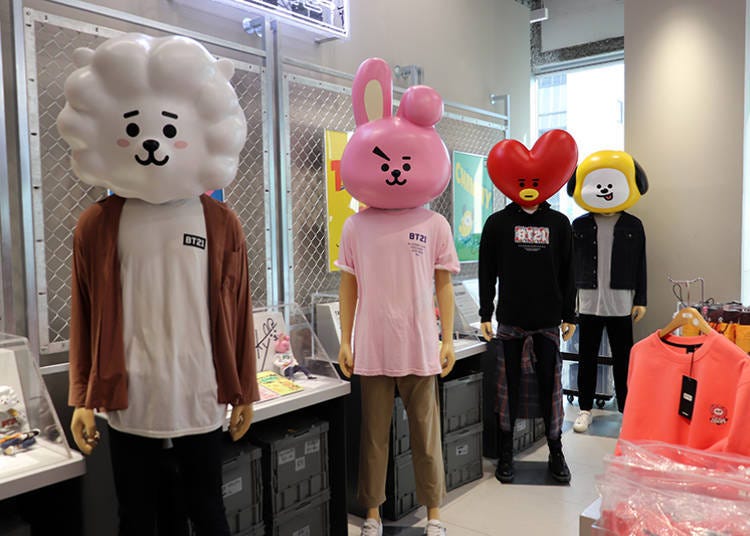 Also, on the 3rd floor, there are "BT21" mannequins and rare original pictures of the characters in the showcase. The floor has photogenic decor and you can even see how the "BT21" characters were created. The 3rd floor is a must for hard-core fans!
Don't Forget to Check Japan Exclusive Items!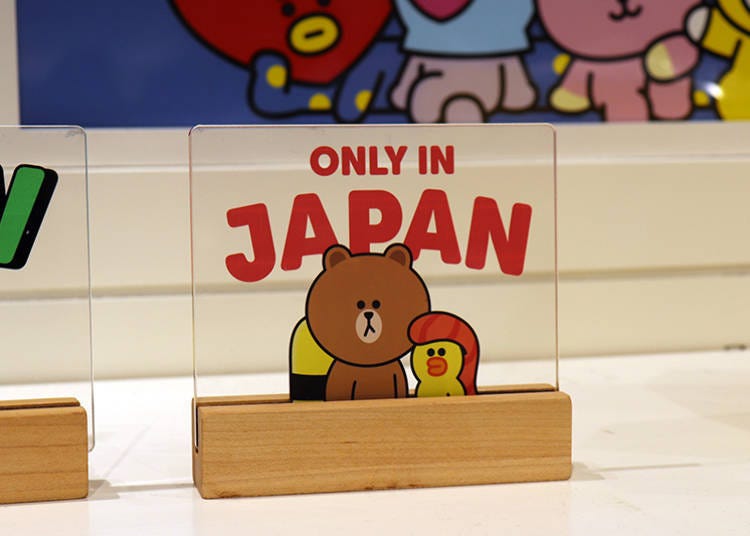 At the "LINE FRIENDS Harajuku Flagship Store," there are many Japan-exclusive items. These have the "ONLY IN JAPAN" plate next to them so they are pretty easy to find.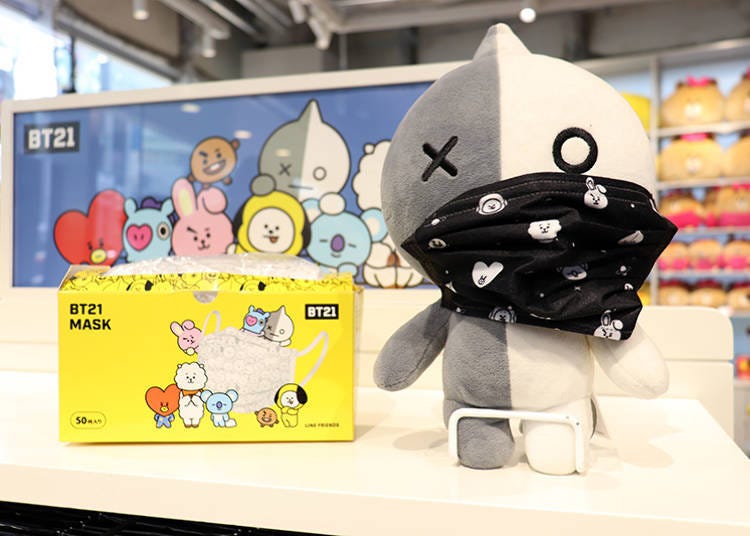 This "BT21" mask is especially popular among the Japan-exclusive items. The mask has the characters depicted on it. Not only does it looks good, but it is also effective with its three-layered filter, which blocks pollen and dust.
The white-colored masks are 825 yen for 50 in a box, and the black-colored masks are 495 yen with 5 in a box (tax included for both).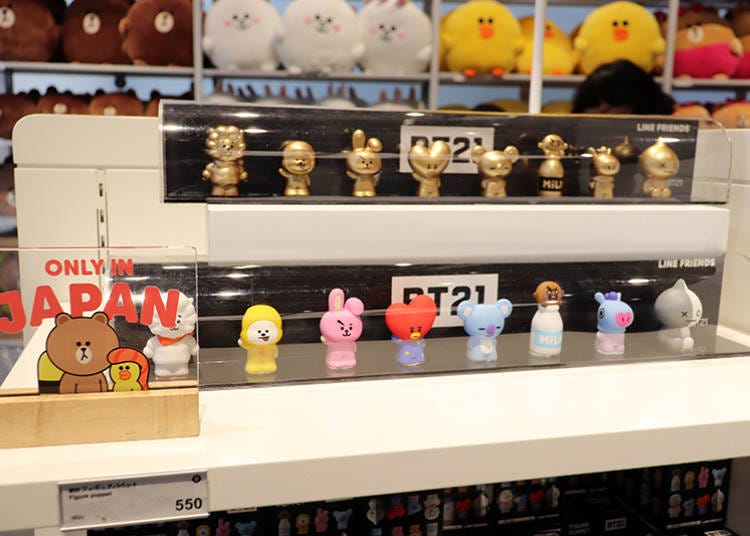 Also, the "BT21" character design "Figure Puppet" is really popular. It's a pretty adorable finger puppet that could also just be used as a decoration - Instagrammers love them!
There is a total of 8 types, and one box comes with one figure at 550 yen (tax included). You will have to open the box to see what you get! But be careful - they make you want to complete the set!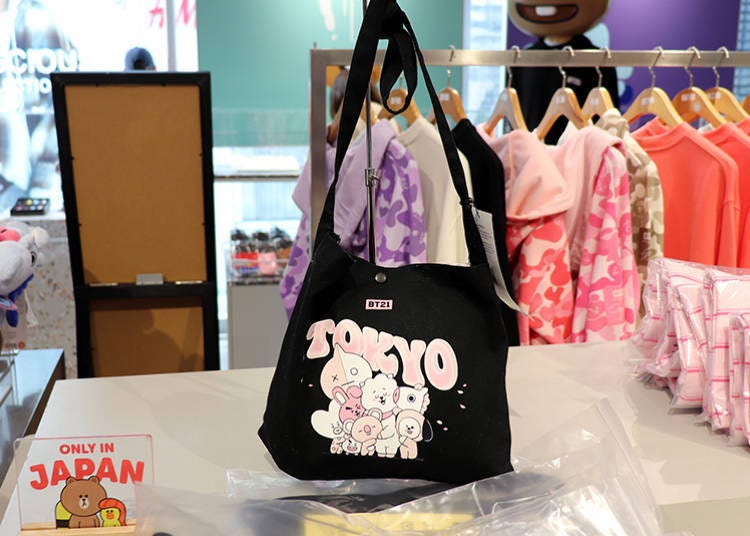 You can tell that the "City Sacoche Bag TOKYO BT21" 2,970 yen (tax included), is a Japan-exclusive item. The sacoche with the large "TOKYO" and "BT21" print will make a great souvenir for your travels in Tokyo - whether you're a Line fan or not.
Perfect for Souvenirs! 5 Recommended Souvenirs from the Store Staff
Next up are items we and the staff recommend as souvenirs. First is the two-tone colored colorful packaged "Sakuma Drops BT21" 424 yen (tax included). Is there a Japanese person who doesn't know this? The famous candy in a can "Sakuma Drops" is sold with "BT21" character designs. There are a total of 8 flavors.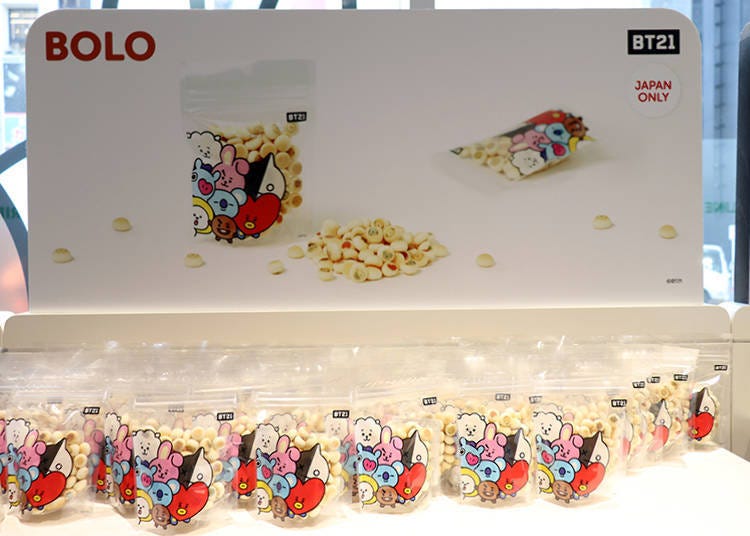 "Bolo" 432 yen (tax included) is another recommended item for souvenirs In Japan, "Bolo" is a baked western-style confectionery that is made from wheat, sugar, egg and milk. For Japanese people, it is a common snack for children so that it would make a great souvenir for the kids. The photo is the "BT21" design.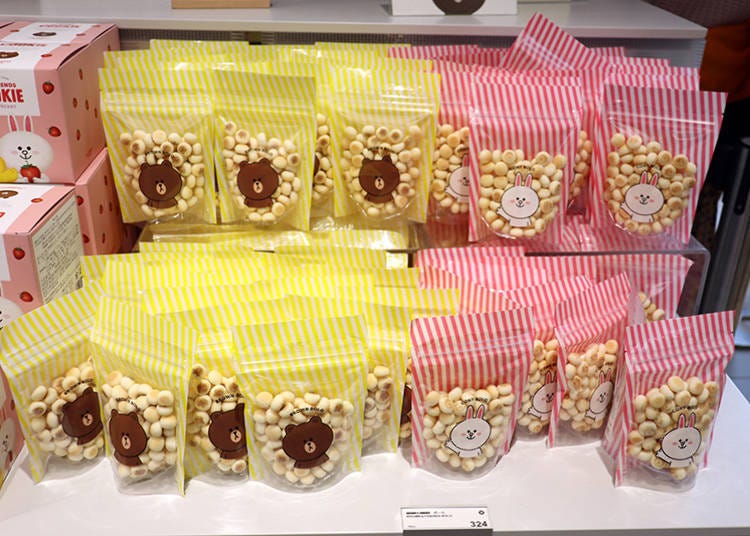 They also have "Brown" and "Cony" design "Bolo." One pack fits in your hand, (so it's easy to to get carried away and eat the whole pack!) but the pouch has a zipper on it so you can save it for later.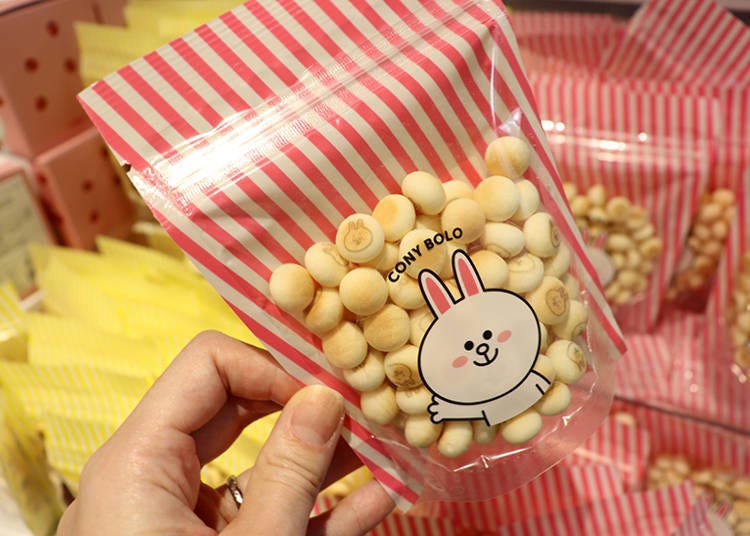 Each "Bolo" piece has an adorable print of the character's face on it!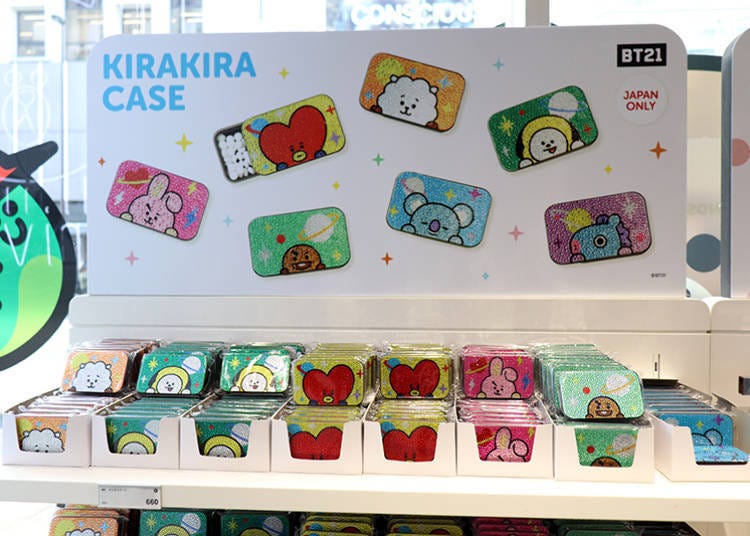 "Kirakira Case (ramune) BT21" 660 yen each (tax included)
This one has a cute and shiny design case for ramune candy. Ramune is a specific type of Japanese soda, with an almost bubblegum flavor. After you are done eating the candy, you can fill the case up with more candy or use it as a container.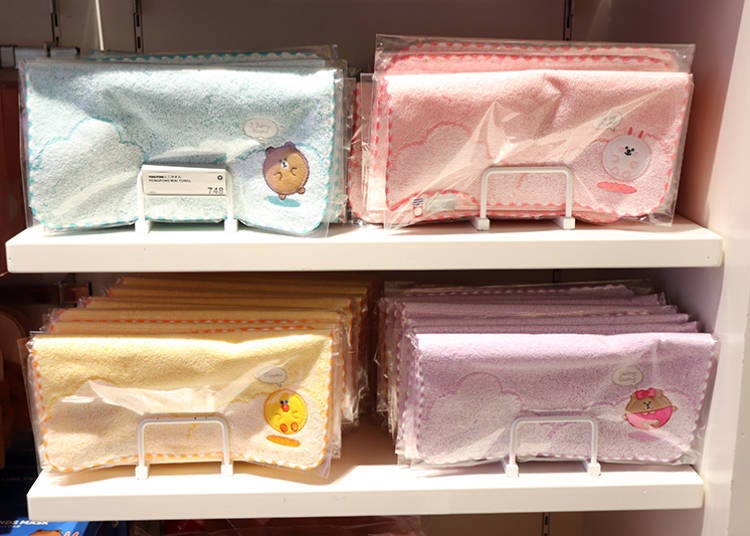 "Imabari Mini Towel (Pon-Pon)" 748 yen each (tax included)
This is a mini towel featuring a soft touch and great water absorption. Cute characters are embroidered on the 100% cotton towels made by the Imabari brand, which is from Japan's largest towel producing area (who knew?). Another point is the towels also come with the Imabari brand tags.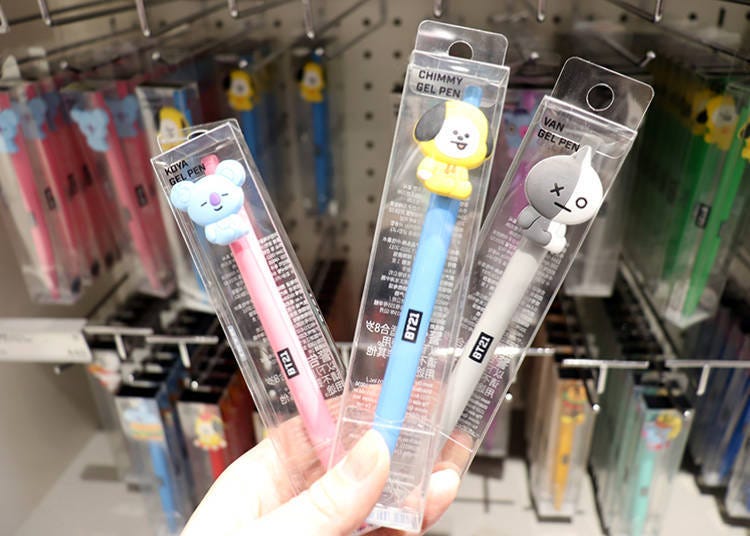 These adorable pens with LINE FRIEND characters is another recommendation. Who doesn't love Japanese stationery?!

The picture is the "BT21" design, 440 yen each (tax included). For pens, the designs and products tend to change quite frequently, so you may find a special design that you like when you visit the store.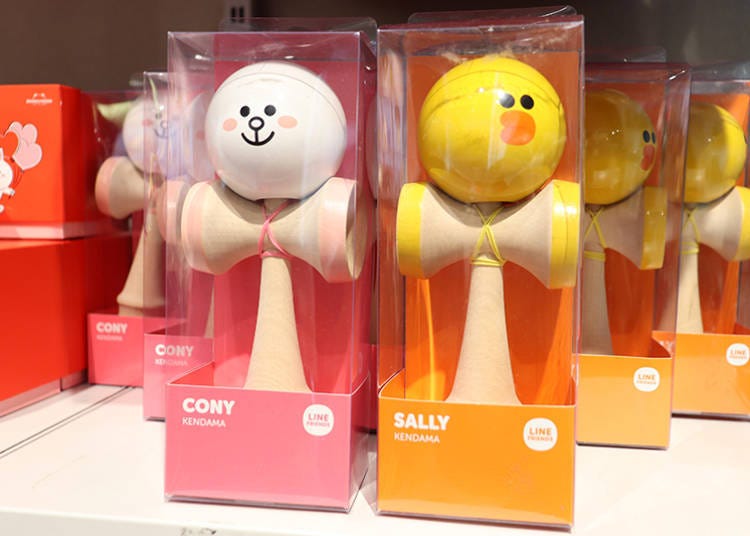 There are also other items such as the "Kendama," 2,750 yen each (tax included) with "Cony" and "Sally" face drawn on it, Ningyoyaki (little baked doll cakes), and face cushion.

A Kendama is a traditional Japanese toy where you have to try and pop the ball onto the stick on the top. Or you can try getting it to balance on one of the divots on either side. It's quite the challenge!

There are many items where you can fully enjoy the "LINE FRIENDS" characters. There are even various collaboration items with brands such as Snow Peak and RHODIA.

So, this might not exactly explain why Line is more popular than Whatsapp, but with all these cute characters, we can at least see some of the appeal! Check it out yourself on your Tokyo travels.
LINE FRIENDS flagship store in Harajuku

LINE FRIENDS FLAGSHIP STORE 原宿

Address

4-31-12 Harajuku Zero Gate, Jingumae, Shibuya-ku, Tokyo

Nearest Station

About 2-minute walk from Chiyoda Line and Fukutoshi Line "Meiji Jingumae (Harajuku)" Station Exit 5
JR About a 5-minute walk from Yamanote Line "Harajuku" Station
About an 8-minute walk from Tokyo Metro Ginza Line, Chiyoda Line, Hanzomon Line "Omotesando" Station Exit A2


Phone Number

03-5785-3001

Hours: 11:00 a.m - 9:00 p.m.
Closed: No fixed holidays
*This information is from the time of this article's publication.
*Prices and options mentioned are subject to change.
*Unless stated otherwise, all prices include tax.