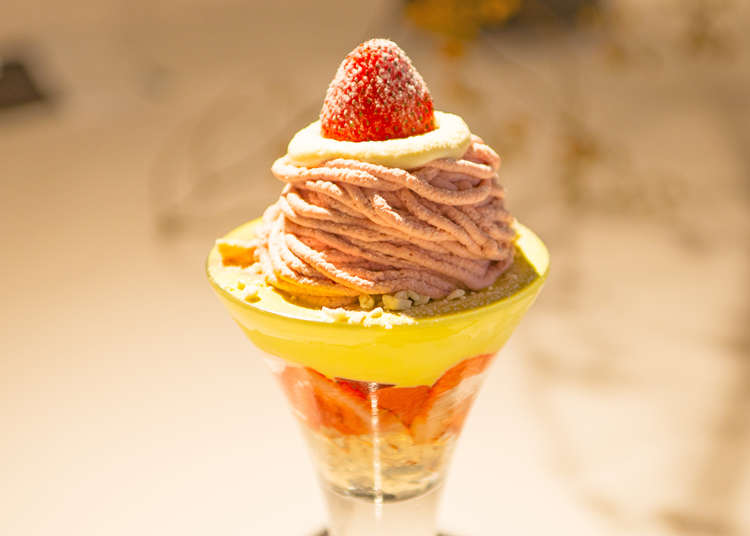 Harajuku, a city in Tokyo, has been immensely popular with the latest trend-savvy youth. It is one of the most popular pop-culture hot-spots in Japan, with state-of-the-art trendy gourmet, and directly managed top-brand shops.

However, did you know that Harajuku also has some secret "night-time gourmet hot-spots" that adults can enjoy, as well? In this fascinating world of nighttime wonder, you may forget that you are in Harajuku at all.

Today we will introduce some of our favorite carefully-selected Harajuku shops, perfect for a romantic date, or a casual dinner with friends! So take a look at these must-see, sophisticated and secret spots that you just might want to keep to yourself!
1. Cafe Landtmann Aoyama: An Austrian Embassy Favorite, Serving Traditional Viennese Cuisine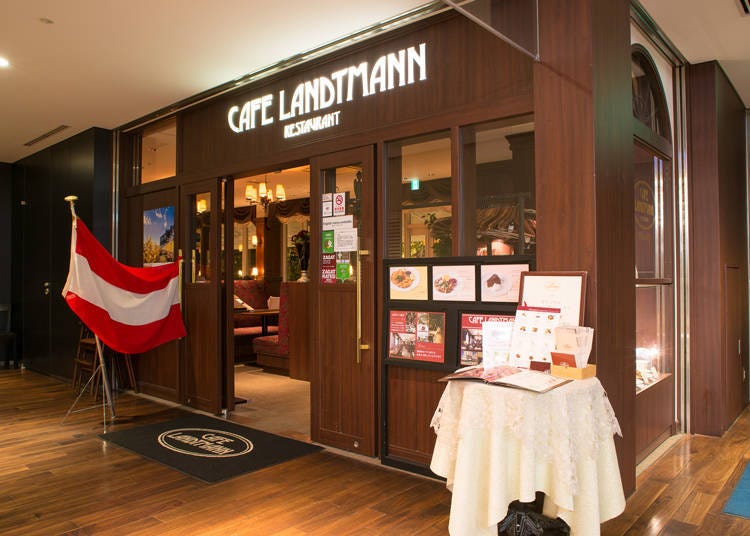 First up on the list is Cafe Landtmann Aoyama. This restaurant specializes in Austrian cuisine, and is located on the 4th floor of the large commercial AO Building only 2 minutes from Omotesando Station's B2 exit.

This little-known restaurant was established in 2009 as the first overseas branch of the original Cafe Landtmann, based in the Austrian capital of Vienna. The main branch is a long-standing shop, first opened in 1873, with a history of over 140 years.

The Aoyama branch serves the same authentic dishes that the locals of the Vienna branch have enjoyed throughout the ages. Austrian Embassy officials have also been known to dine here. Because the chef has studied the local taste by visiting the main Vienna branch itself, expectations are set rather high.

Today, I ordered a la carte from the "Recommended Menu," which is the same as the menu available at the original location. The contents were as follows:

Menu Ordered
• Wiener Schnitzel (with bread), 2200 yen (tax included)
• Pumpkin Cream Soup, 759 yen (tax included)
• Sacher Torte, 748 yen (tax included)
• Landtmann Blend, 770 yen (tax included)
*Discount for cakes and set orders available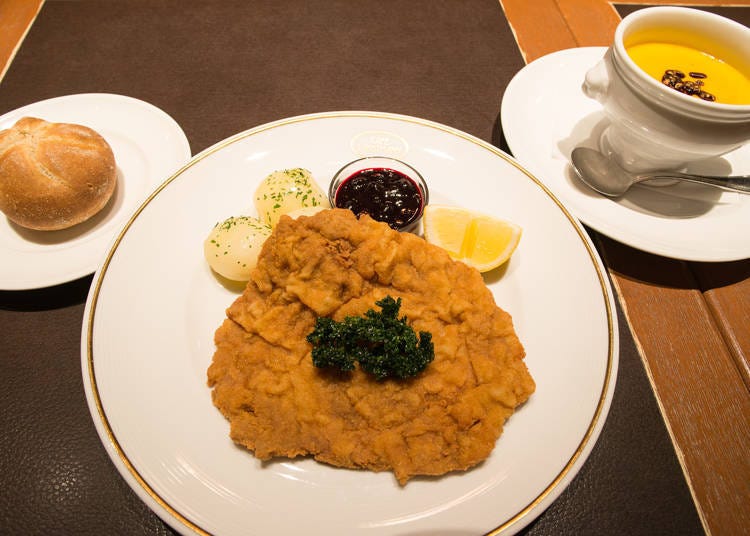 The first items out were the Wiener Schnitzel and Pumpkin Cream Soup. The Wiener Schnitzel is a veal cutlet, stretched, pounded flat, and fried. It is a traditional dish loved by locals of Vienna.

When it comes to cutlets, the image that probably comes to mind is a pork slice deeply fried in bread crumbs. Wiener schnitzel, however, is completely different.

The first difference is the appearance. Because it is fried with finely crushed bread crumbs, it looks more like fried chicken than a cutlet at first glance. But once you bite into it, you will appreciate the softness of the juicy, pounded beef. The delicious meat wrapped in a red-colored batter, crispy and fragrant, creates a texture contrast you will enjoy.

The cutlet itself is seasoned very lightly with salt and pepper, and is crispy and easy to chew. And though it may appear hard to eat at first glance, you will surprise yourself at just how quickly you gobble it all up!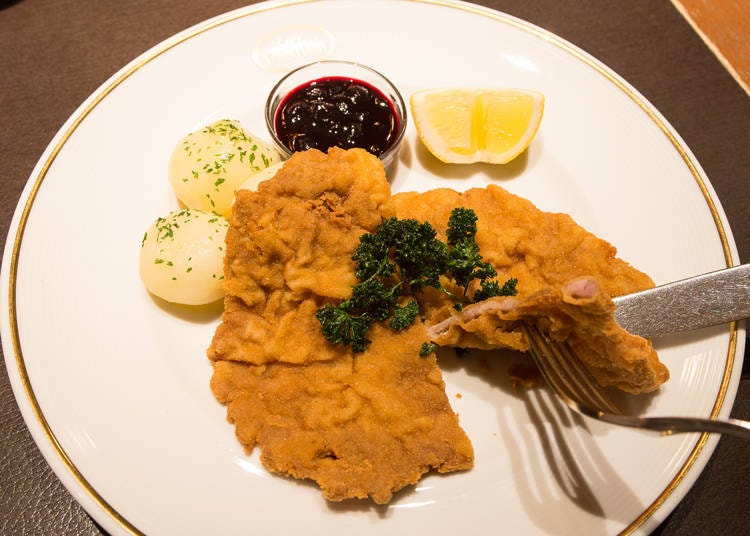 The sauce is also different from that used with regular Japanese cutlets. Viennese cutlets are usually eaten with homemade cassis jam rather than Worcester sauce.

Cassis jam is slightly sweet, but because of its strong acidity, it pairs well with fried foods. It may seem an unlikely combo at first, but the jam accentuates the flavor of the cutlet so well, it actually makes it even more delicious.

The Pumpkin Cream Soup served with the Wiener Schnitzel was also exquisite, combining the simple taste of the pumpkin and its plump, natural sweetness. This pumpkin soup can be considered a classic, and is enjoyed by people of all ages. I can confidently say that it was the most delicious pumpkin soup I have ever tasted.

After dinner, I enjoyed a Vienna classic: Sacher Torte cake and coffee.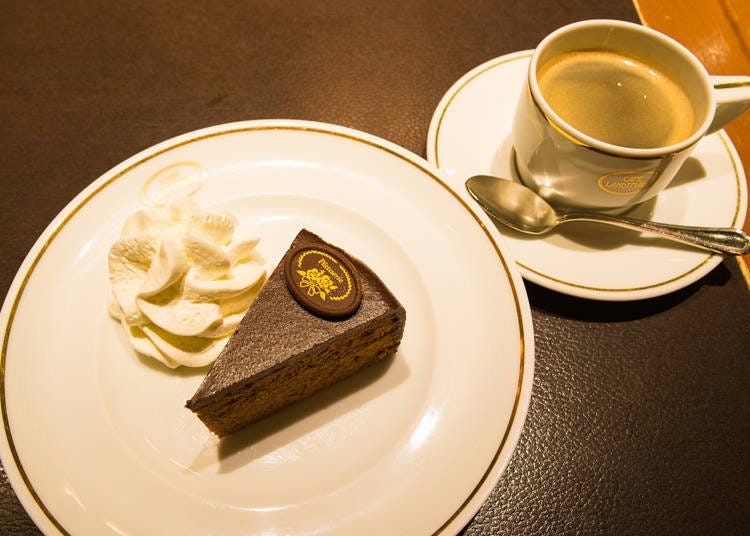 Because I have eaten Sacher Torte in Vienna once before, I had the impression that it would be very sweet. However, Landtmann's Sacher Torte is served with sugar-free whipped cream, which neutralizes the sweetness of the chocolate, making it easier to eat.

The surface of the cake is coated with a thick chocolate, and the inside is a fluffy pound cake with a light and simple taste. The original blend coffee has the perfect balance of acidity and bitterness, making it an ideal match for the cake. It went perfectly well with the Sacher Torte.

The interior of the restaurant is a faithful reproduction of the main branch, with a sophisticated and elegant design. The atmosphere sets the perfect mood, whether for a date or a casual dinner with friends.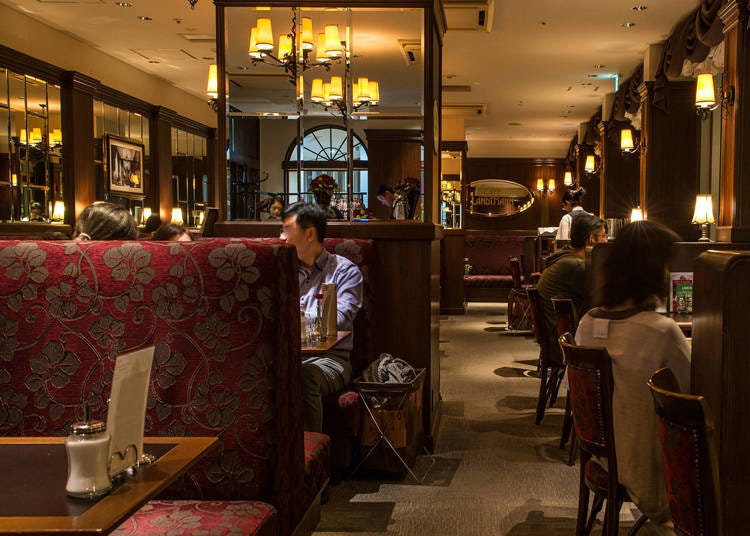 The restaurant is located on the 4th floor of the building in a comfortable, open space. You can also opt to enjoy your meal outside on the terrace.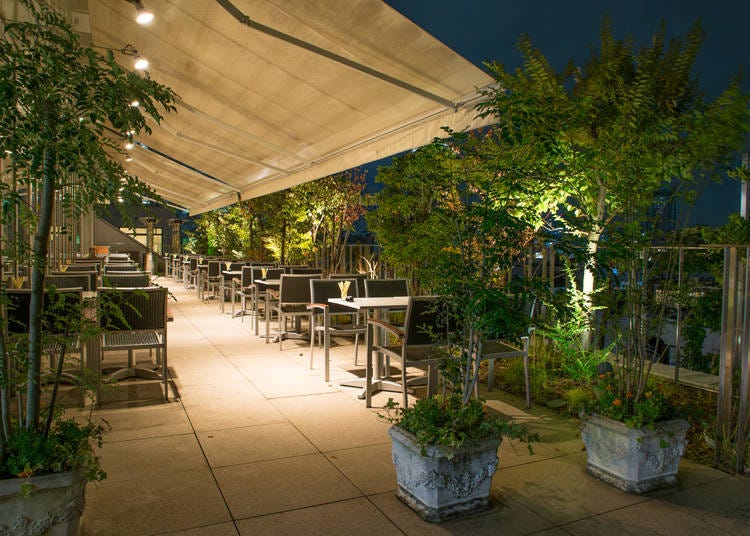 As the nighttime deepens, so do the beautiful nighttime views of Harajuku and Omotesando. And so does the satisfaction of knowing you are one of the select few to know about this secret spot.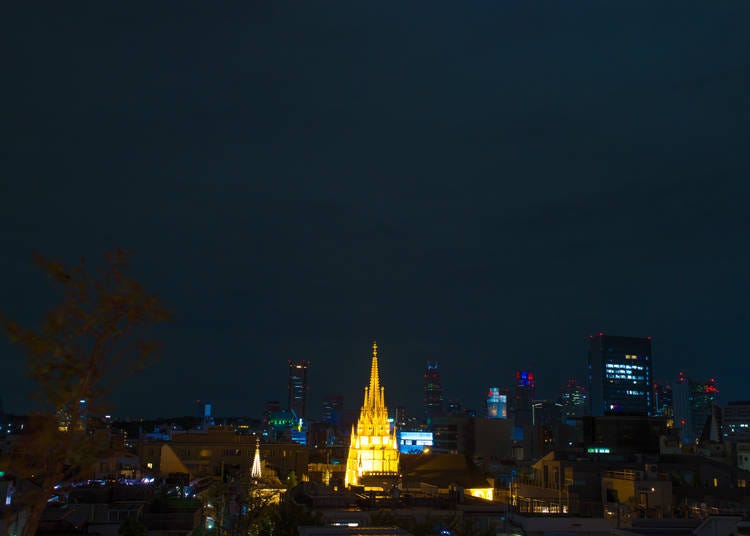 Beautiful nighttime view from the 4th floor of Landtmann
This spot is highly recommended for anyone who wants to enjoy authentic Austrian cuisine, as well as for those who simply wish to spend a relaxing time enjoying delicious gourmet with an elegant nighttime view.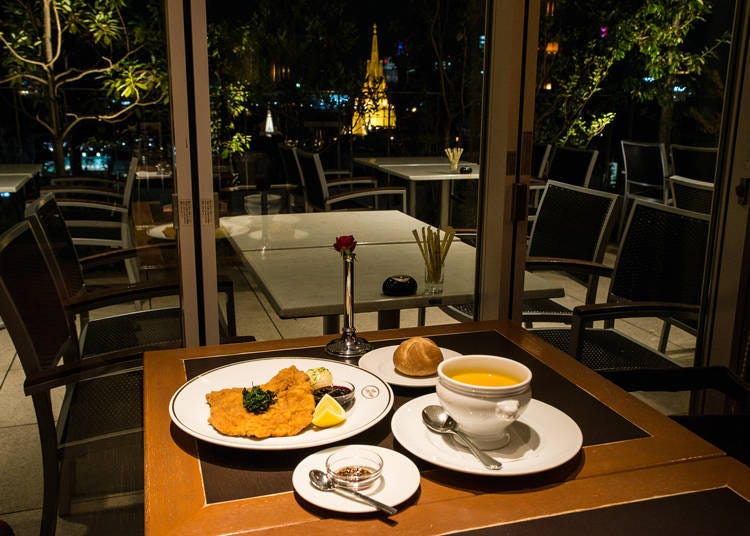 LANDTMANN CAFE Aoyama Branch

カフェ ラントマン 青山店

Address

AO Building 4F, 3-11-7 Kita-Aoyama, Minato-ku, Tokyo, 107-0061

Nearest Station

2-minute walk from Tokyo Metro Chiyoda Line, Omotesando Station, Exit B2
2-minute walk from Tokyo Metro Ginza Line, Omotesando Station, Exit B2
2-minute walk from Tokyo Metro Hanzomon Line, Omotesando Station, Exit B2


Phone Number

03-3498-2061

Hours: Mon~Sat: 11:00AM~11:00PM
Weekends/Holidays: 11:00AM~10:00PM
Regular Holidays: None
2. Mercer Branch Terrace House Tokyo: Dine in Luxury with Ambient Lighting and a Night View of Omotesando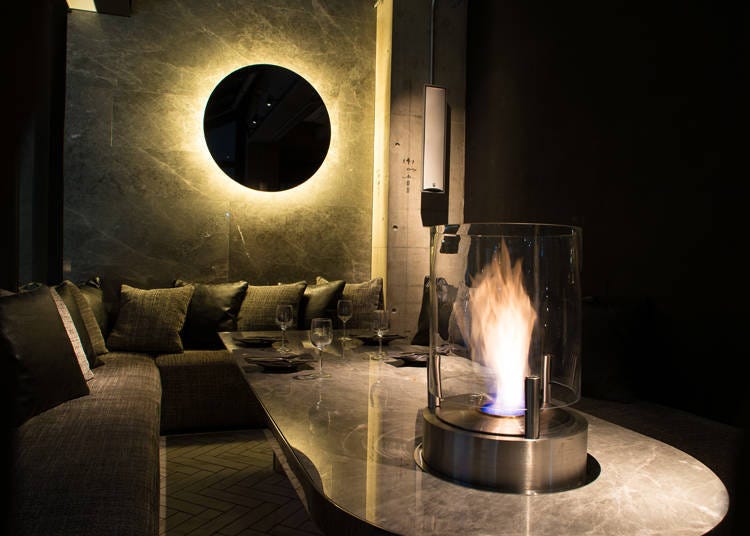 Next up is Mercer Branch Terrace House Tokyo, located only 2 minutes away from Omotesando Station, Exit B2. This New York style café serves French toast and egg dishes with brioche during the day, and at night transforms into a casual restaurant offering a variety of dinner meals cooked with only the finest ingredients.

As you can see, the shop only uses indirect lighting, creating a chic, ambient atmosphere. On the day of our visit, we arrived around 8:00PM. By then, it was already quite crowded with all kinds of people, from girls' groups, to couples on dates, to people enjoying dinner with friends.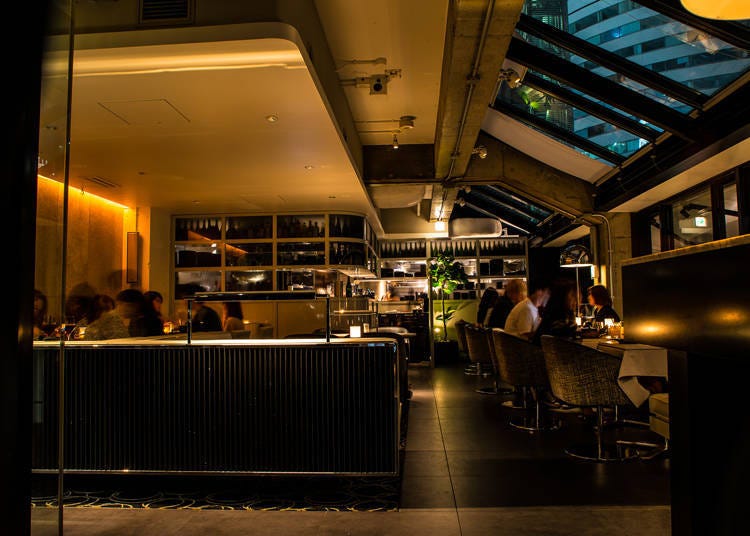 Today I opted for the following two "extremely popular and highly recommended" items:

Menu Ordered
• Tomato Cream Linguine with Boxed Uni, 2200 yen (tax included)
• Domestic Beef Thigh Cut in Gravy, 2600 yen (tax included)
*Please note an additional 10% service charge will be added to the price total, including tax.

The first to appear was "Tomato Cream Linguine with Boxed Uni." The first thing you will notice is the presentation of the uni, or sea urchin, sitting majestically in its box beside the linguine.

It tastes delicious eaten together with the linguine, however it is also recommended to taste the uni on its own! The appetizing, bright golden sea urchin is soft and melts right in your mouth, along with the mellow fragrance of the sea.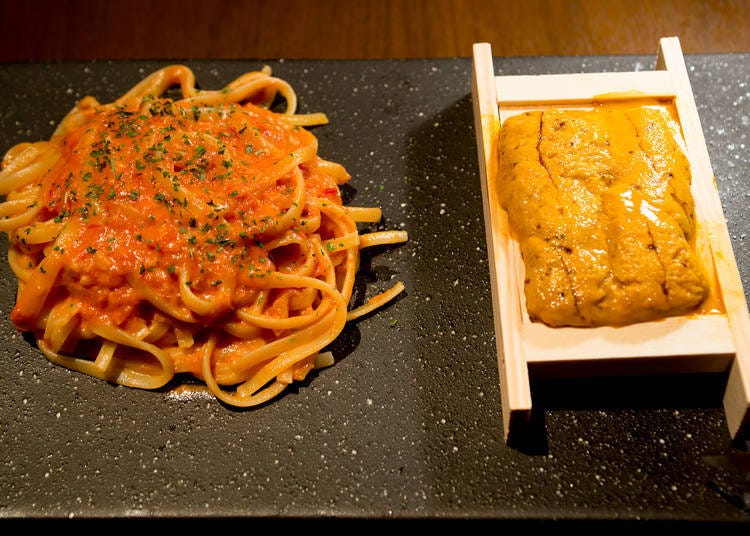 Next, I tried the uni together with the linguine. The sea urchin is so soft, it can be easily broken with a fork and mixed with the tomato cream sauce. The tomato cream itself was lighter than expected, and its compatibility with the rich taste of the sea urchin was outstanding.

The Uni-Cream Pasta may have a rich impression, however when paired with the acidity of the tomatoes, it is actually quite easy to eat. The flavor of the pasta, combined with that of the sea urchin, provides a delicious and delicate finish, and was eaten up in no time.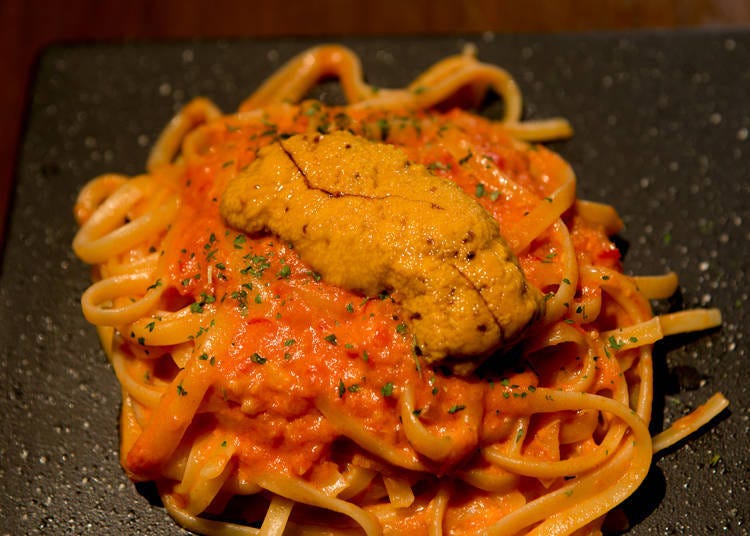 Following the pasta was a thigh-cut steak of domestic beef. The thigh meat is thickly-cut and served medium-rare, giving it a fresh and vibrant finish.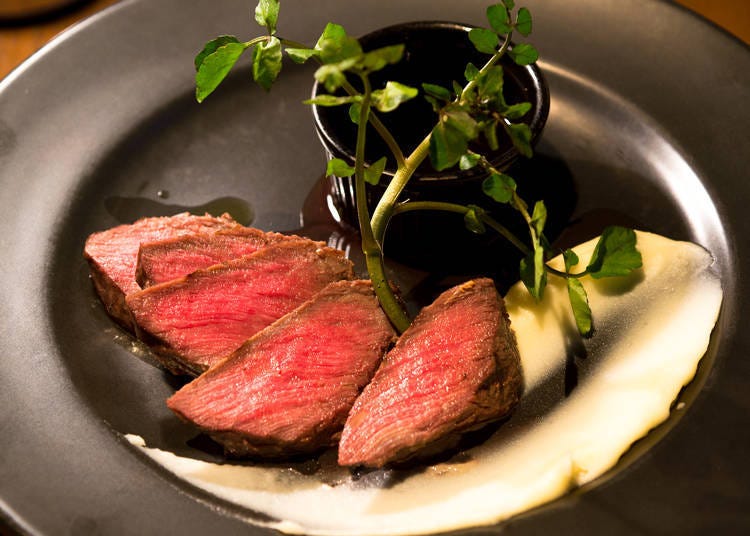 Because it is a thigh cut, the steak is moderately chewy, so you can fully enjoy the fresh, original flavor of the beef as it spreads through your mouth with each and every bite.

It is lightly seasoned with salt and pepper, and delicious enough on its own. However, it is especially delicious eaten together with the potato cream on the side and the special gravy-and-red-wine sauce.

Like Cafe Landtmann Aoyama, it is located in a prime position on the 4th floor of the building. As you can see, terrace seating is available here as well, with a gorgeous night view of Omotesando and Harajuku, and a relaxing nighttime breeze to accompany your meal. The terrace seating is quite popular, however, so you will want to check availability in advance!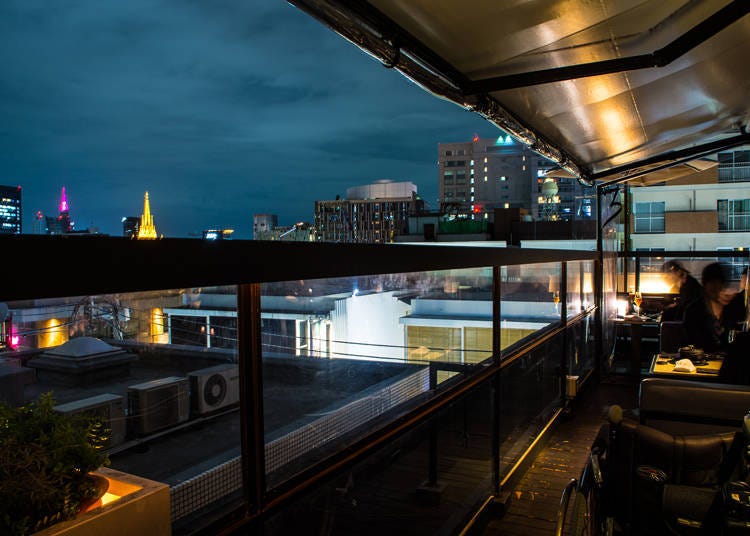 This restaurant is highly recommended for anyone who enjoys deep conversation with friends in a relaxing, ambient space, and is sure to become a go-to spot for a delicious nighttime meal.
MERCER BRUNCH TERRACE HOUSE TOKYO

マーサーブランチ テラスハウス トウキョウ

Address

UrbanTerrace 4F・5F, 5-50-3 Jingumae, Shibuya, Tokyo, 150-0001

Nearest Station

2-minute walk from Tokyo Metro Chiyoda Line, Omotesando Station, Exit B2
2-minute walk from Tokyo Metro Ginza Line, Omotesando Station, Exit B2
2-minute walk from Tokyo Metro Hanzomon Line, Omotesando Station, Exit B2


Phone Number

03-5467-2551

Hours: [Weekday Lunch] 11:00AM~5:00PM (Last Order: 4:30PM)
[Weekend Lunch] 10:00AM~5:00PM (Last Order: 4:30PM)
[Sun~Thu & Holidays Dinner] 5:00PM~11:30PM
[Fri/Sat & Day-before Holiday Dinner] 5:00PM~12:00AM
Regular Holidays: None
3. INITIAL Omotesando: A Popular Hokkaido Spot for Dessert Parfaits and Juicy Conversation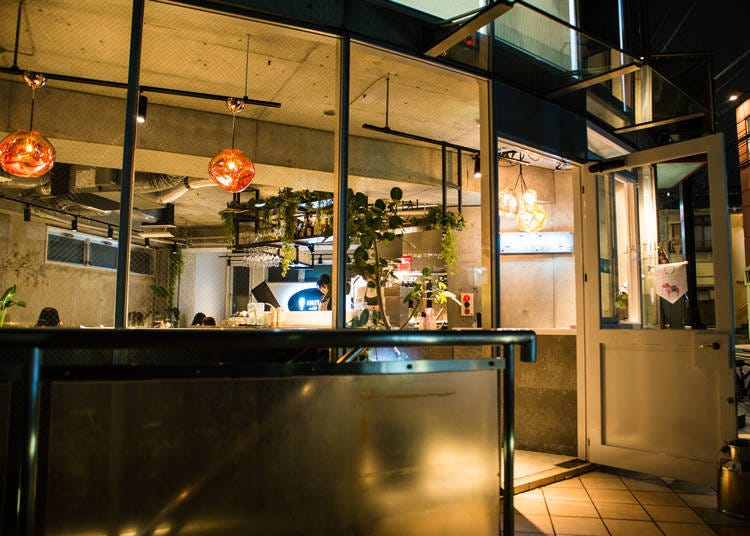 Finally, we will introduce INITIAL Omotesando, a sweets specialty shop popular for their dessert parfaits. Dessert parfaits are a part of a unique food culture of Sapporo, Hokkaido, and therefore may be unfamiliar to people from Tokyo and elsewhere. They are typically eaten at the end of a meal or a round of drinks.

Many people in Japan like to enjoy a bowl of ramen after going out for some drinks. In Hokkaido, however, parfaits tend to be the go-to. Even I was unaware of this unique and interesting Hokkaido custom until I visited this shop.

The main branch has been popular with locals since its opening in 2014. The flagship store, gaining huge popularity in Hokkaido for their dessert parfaits, just opened their Omotesando branch in May 2019.

Today, I ordered the long-time popular Pistachio-Strawberry Mont Blanc Parfait, 1600 yen (tax not included).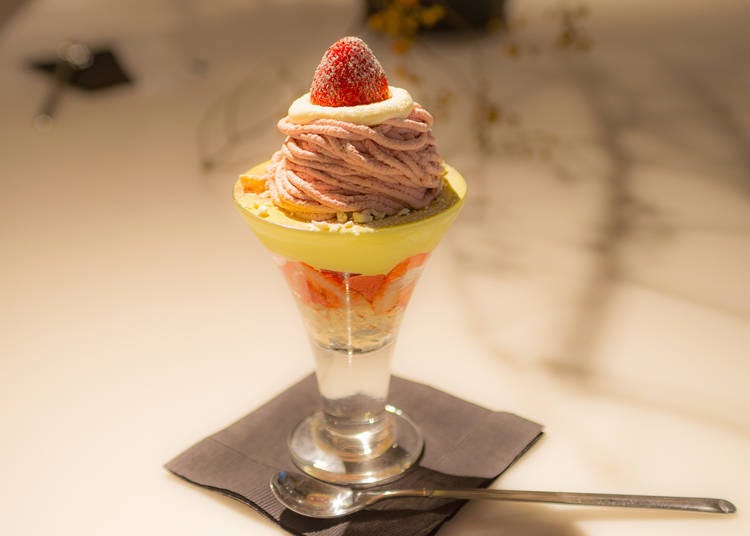 The layers of this parfait create a perfectly stacked, dazzling beauty of a dessert, from the lemon jello on the bottom, to layers of pistachio, strawberry, and mascarpone ice cream, to sherbet with chopped strawberries inside, to the strawberry on top sprinkled with powdered snow.

The pastel colors of pistachio green and light pink are very cute and super photogenic.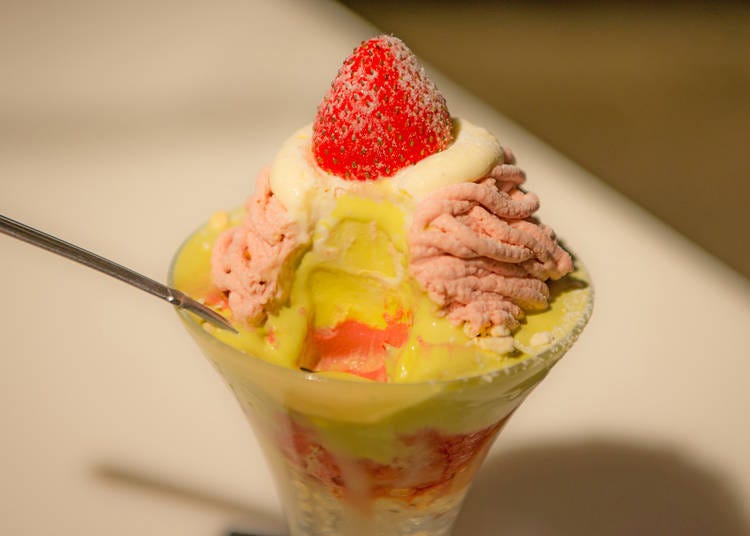 As you can probably tell, this parfait is packed with pistachio, allowing you to fully enjoy its rich and fragrant flavor. Though delicious on its own, eating it together with the strawberry cream or the chopped-strawberry sorbet will surely be even more delicious. The rich yet mellow taste of the pistachio and the sourness of the strawberries make an exquisite match.

As you reach the bottom you will taste the limoncello liqueur-accented Lemon & Elderflower Jello layer.

The image of parfaits in Japan tend to be that of a voluminous sweet, dessert topped with whipped cream, fruits, and corn flakes; however, since the concept of a dessert parfait is a treat to enjoy at the end of a meal, these are rounded off with jello instead.

The lemon jelly has a faint liqueur flavor and refreshing aftertaste. It truly is the perfect dessert for the end of a meal.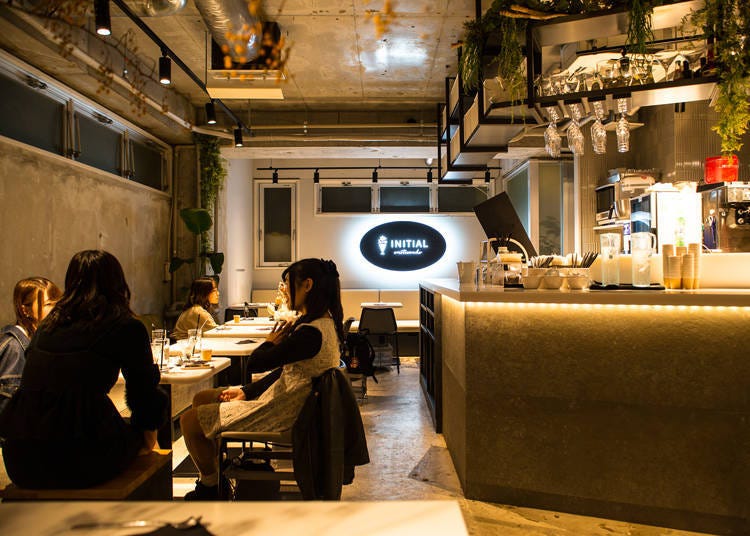 Initial Omotesando gets its name from "Initial Talk," a TV program that reveals all kinds of secret gossip (using only the initials of the party's name to remain anonymous, hence the name). It was based on the idea of creating a relaxing atmosphere where customers can get comfortable sharing their own personal "initial talks." On the day of our visit, the shop was crowded with customers engaged in deep conversation with their closest friends.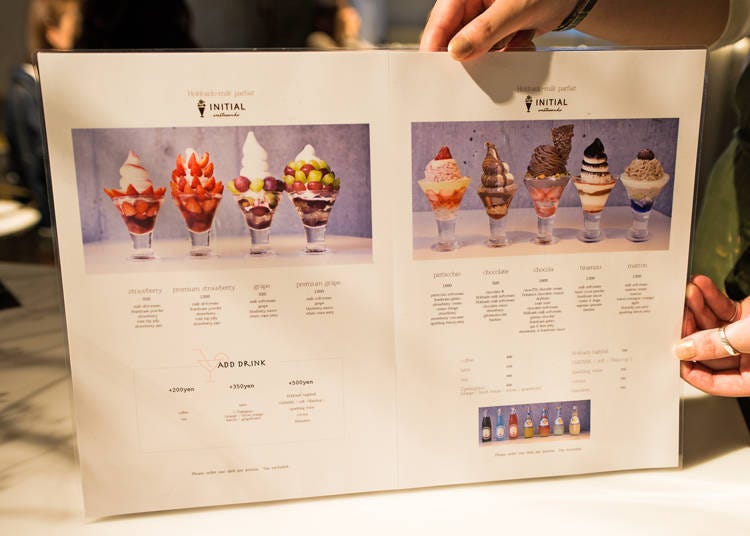 All of Initial Omotesando's parfaits are so photogenic, you will want to take pictures of them. There are even limited-time parfaits made with seasonal fruits. If you're craving a dessert after your meal, why not stop by?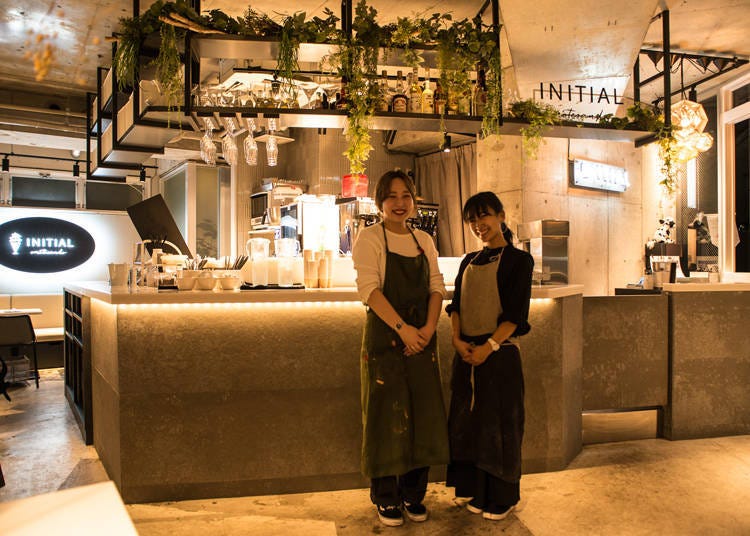 INITIAL 表参道

Address

J-cube, A-building 1F, 6-12-7 Jingumae, Shibuya, Tokyo, 150-0001

Nearest Station

7-minute walk from JR Harajuku Station


Phone Number

050-5597-2604

Hours: 11:00AM~11:30PM (Last Order: 11:00PM)
Regular Holidays: None
There are many cozy, atmospheric gourmet spots in Harajuku that you will definitely want to stop by at night. Whether on a date with your special partner, a casual dinner with friends, or a meal with your beloved family, there is no doubt that it will be a very special moment for everyone.

Next time you find yourself in the Harajuku/Omotesando area, be sure to check these places out!

Written by: Sayaka Narikawa, Dali Corporation
*This information is from the time of this article's publication.
*Prices and options mentioned are subject to change.
*Unless stated otherwise, all prices include tax.