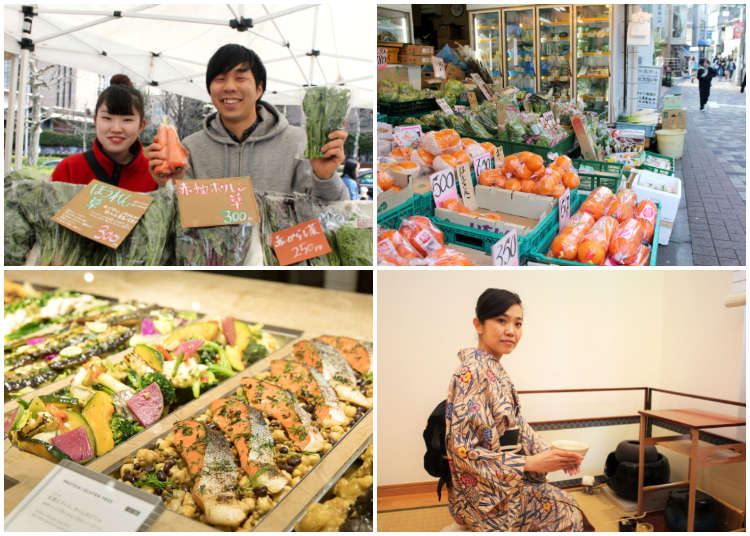 This is Kaori Ochi. She runs the Sakaeya Kimono Shop in Harajuku's famous Takeshita Street. Besides offering a rental service for the beautiful traditional garments, she also opened her shop to give people the opportunity to "touch real kimono and feel the comfort of their silk to fall in love with Japan."

At her shop, you'll come in contact with authentic kimono made from pure silk – and it's a stunning encounter. Kaori Ochi also turns Sakaeya into an almost otherworldly oasis of calm when she hosts the tea ceremony, making you forget about the modern bustle of Harajuku just outside the window. We met with Ochi-san to ask about her Harajuku and Omotesando, the stories she has to tell, and the many fascinating spots she wants to recommend! Come with us to explore the famous area from a local's point of view!
Kaori Ochi's Secret Sightseeing Tips #1: City Shop Noodle Tickles Your Taste Buds with Vegan and Gluten-Free Specialties!
The combinations of salad, deli foods, and noodles are endless!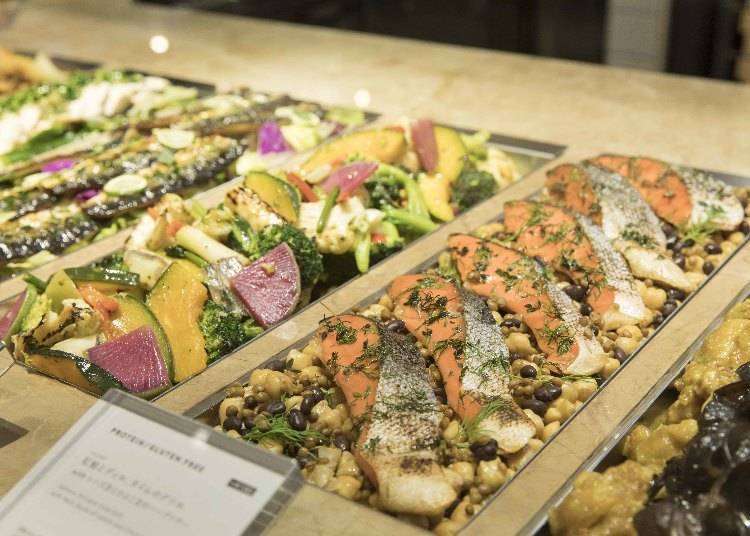 Choose your main deli food – the variety is amazing!
"The choice of deli vegetables is plentiful, and the shop even has gluten-free noodles. Perfect for my taste," Ochi-san says about City Shop Noodle, one of her go-to eateries facing Aoyama-dori Street. You order Deli-style, choosing your pick from four kinds of noodles and then a variety of seasonings, from Omega-3 sea salt to vegan tantan (sesame).

Vegetarians and health-conscious eaters will have a field day with the diverse selection! A main deli food, salad, and topping also belong to a full meal at City Shop Noodle. Especially the vegetable soup is delicious! "From Asian cuisine to Western-style food, it's up to you what you want to eat," says Ochi-san. During lunch, a cup of tea or coffee is also included in the sets that that at 1,512 yen.
シティショップ・ヌードル

Address

5-51-8 Jingumae, Shibuya-ku, Tokyo 150-0001

Hours: 11:30 a.m. – 10:00 p.m. (last order at 9:30 p.m.)
Closed: open every day
*Undergoing renewal; scheduled to reopen between late September and early October 2018.
Kaori Ochi's Secret Sightseeing Tips #2: The Farmer's Market @ UNU Offers Farm-Fresh Produce in a Stylish Setting!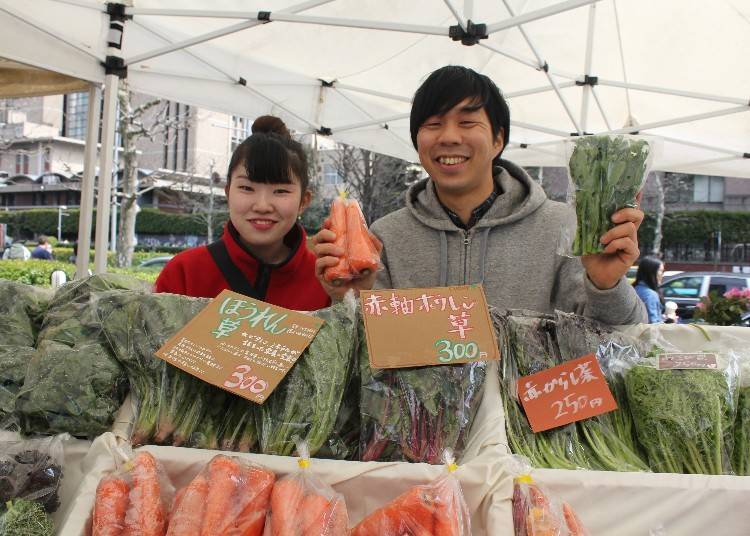 No pesticides, everything organic: the farmers show off their produce.
The stalls overflowing with beautiful seasonal flowers are especially popular.
"Every Saturday and Sunday, the farmers from around the Kanto area gather here to sell a selection of their produce and processed foods," explains our local guide. While a lot of people have started to order rice online due to the sheer weight of the big bags, Kaori Ochi says she enjoys strolling through the stalls and having a chat with the farmers.

The concept of this market is "Food builds bodies, nurtures thoughts, and even creates societies" – it's not just a place to sell fresh produce for farmers of the local area, but it also serves as a place for the community and to connect consumers with producers. There isn't only produce to find, though, there are also plenty of stalls selling food and drinks! Every time, the Farmer's Market @ UNU also hosts little events each time, such as a lunch with ingredients from the farmers or workshops about yoga or food.
ファーマーズマーケット アット ユーエヌユー

Address

5-53-70 Jingumae, Shibuya-ku, Tokyo 150-0001

Every Saturday and Sunday, 10:00 a.m. – 4:00 p.m.
Cancelled in case of bad weather, please check the official homepage.
Kaori Ochi's Secret Sightseeing Tips #3: Exploring the Back Alleys of Harajuku and Omotesando with Their Many Down-to-Earth Shops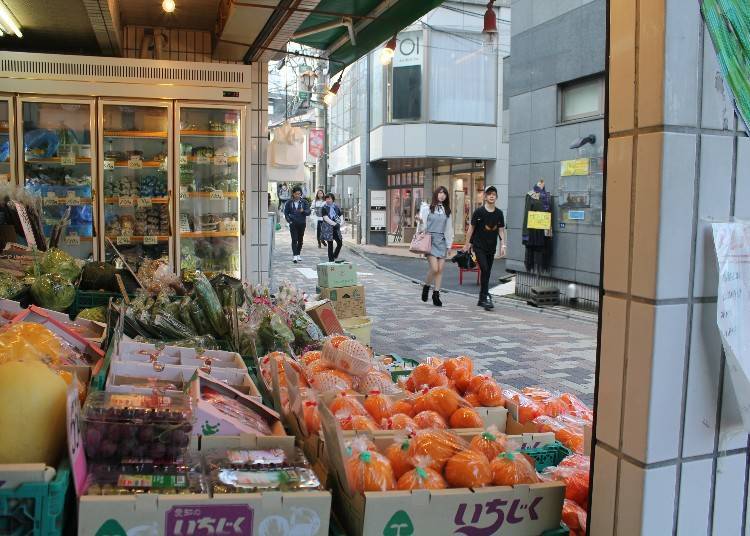 A long-established fruit and vegetable shop in Cat Street.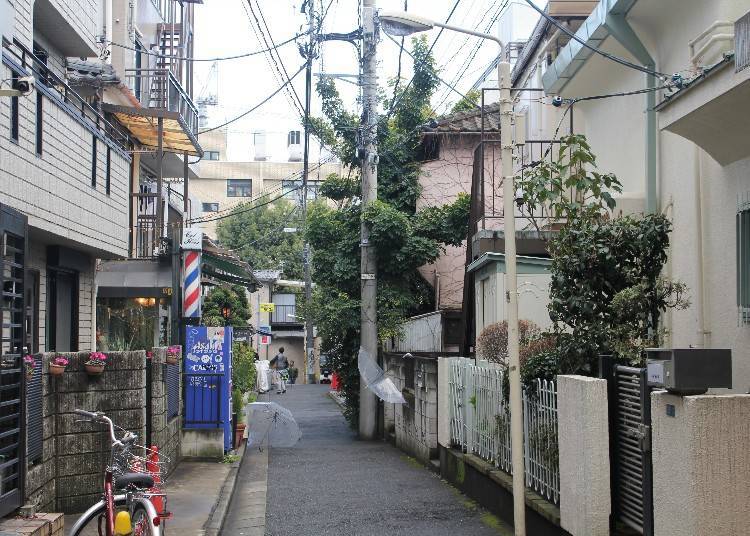 There are even classic barber shops to be found!
When people hear Omotesando and Harajuku, they tend to think of super-popular shops, subculture fashion, upscale brands, and restaurants that require a reservation months prior to even get in. "Not so in the back alleys of the area, though, where you'll find down-to-earth greengrocers and rice sellers. These streets are a lot more 'local culture' than Harajuku and Omotesando," says Ochi-san.

And indeed, we followed a few people dressed in the latest fashion who strutted confidently through Cat Street and stumbled upon a long-established fruit and vegetable shop. Aoyama-dori Street has its own beautiful atmosphere with a nostalgic tofu shop and a public bath, offering wonderfully local scenery for an afternoon stroll. These back alleys aren't necessarily something you'll see in guidebooks or on Instagram, but they convey a very different side of the trendy area, filled with their own charm and surprises.
Back alleys of Omotesando & Harajuku

原宿・表参道の裏通り

Address

6 Jingumae, Shibuya-ku, Tokyo 150-0001
Kaori Ochi's Secret Sightseeing Tips #4: Taste a Delicious Bento at Marusei, Harajuku's Famous Boxed Lunch Shop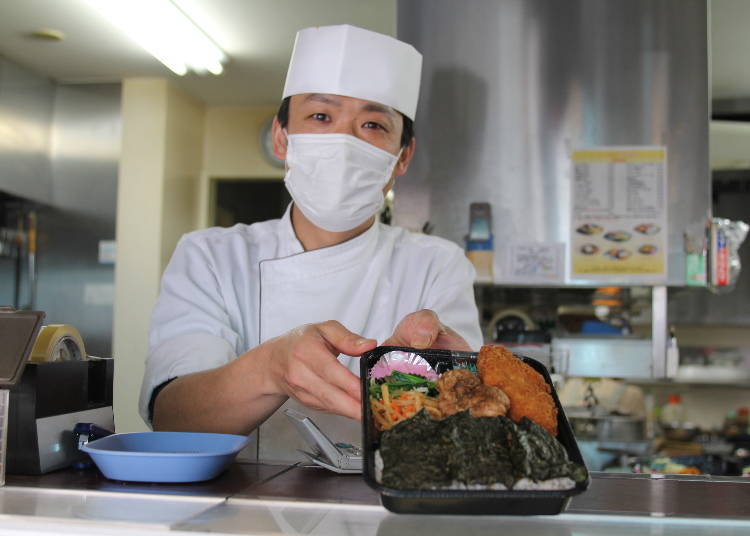 The special nori bento for 540 yen. It's super filling!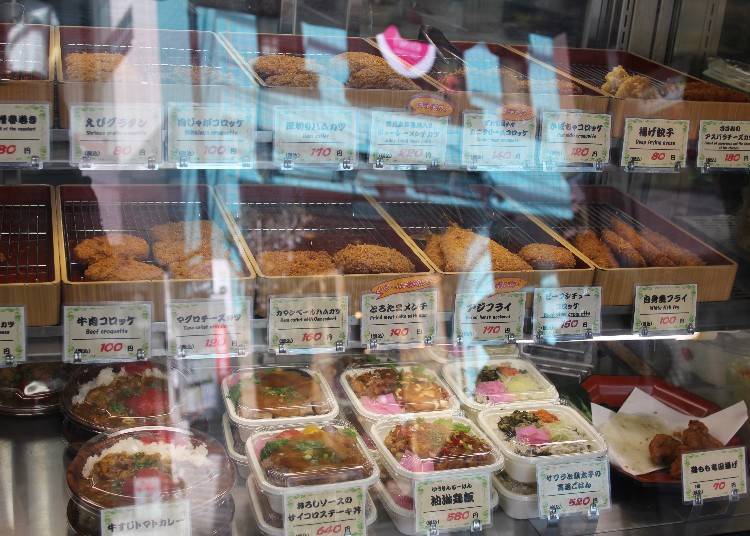 The shop offers a variety of homemade side dishes as well.
"This bento shop is run by a family and especially offers a lot of different croquettes, but also all sorts of other dishes such as fried food and many side dishes." Ochi-san likes cooking, but sometimes she just doesn't have the time and likes to stop by Marusei in the nearby Cat Street for a filling bento. While plenty of shops in the area offer take-out, a lot of them are rather expensive.

In short, they simply cannot keep up with Marusei's unbeatable Chinese-style fried chicken bento for 580 yen, which is both very reasonably priced and wonderfully filling on top of being tasty. Unlike at convenience stores that simply heat up the bento in the microwave, Marusei makes each bento fresh to order!
まるせい

Address

6-9-13 Jingumae, Shibuya-ku, Tokyo 150-0001

Hours: 11:00 a.m. – 6:00 p.m.
Closed: Sundays
Kaori Ochi's Secret Sightseeing Tips #5: Eating Tasty Set Meals for Little Money at Jingumae 2-Chome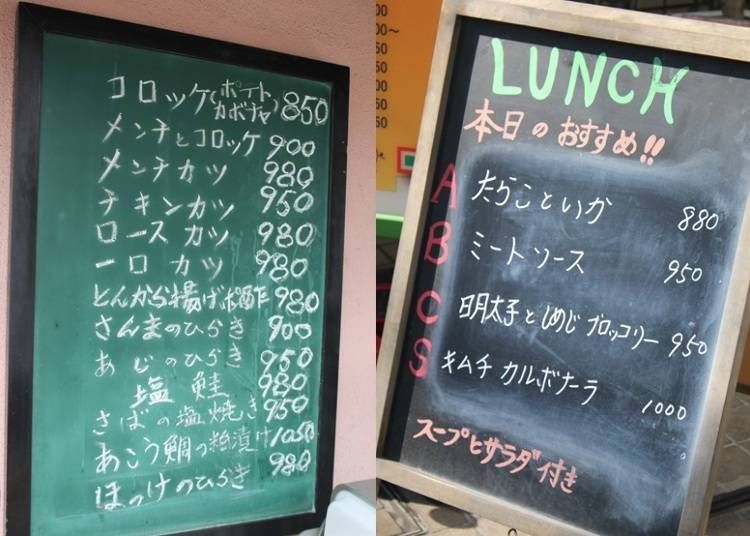 Great lunch offers for under 1,000 yen!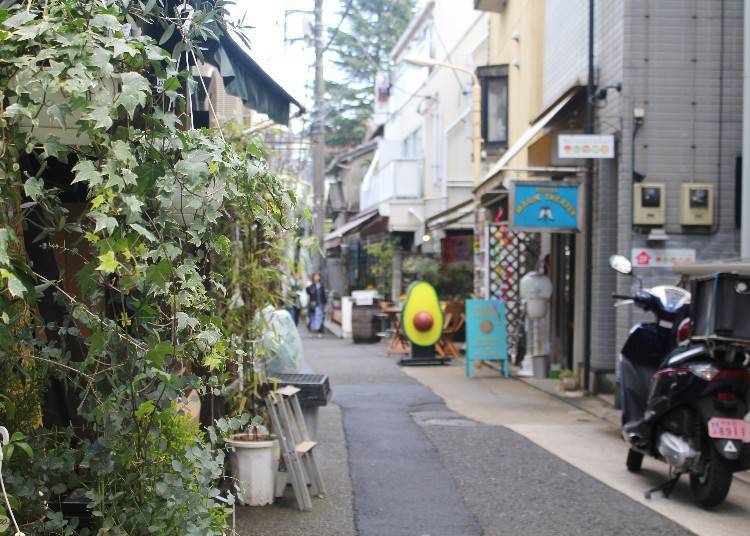 It's a charming area that exudes the warmth of local life.
"It's just a stone's throw away from Harajuku and Omotesando, but here are many charming little eateries that are more than affordable." Jingumae 2-chome is an area for the locals to shop and dine in, and even Ochi-san has lived here until recently.

One great eatery is Kotori Shokudo, offering one-plate lunch meals made with healthy ingredients and served in a wonderfully comfortable atmosphere. There are many spots like that and Ochi-san also recommends AZ Finom, a restaurant serving Hungarian cuisine for 1,000 yen during lunch. She visited it with her husband recently. Instead of deciding on where to eat beforehand, take your time and stroll through the neighborhood, checking out the signboard with today's recommendations in front of all the restaurants. You won't regret it.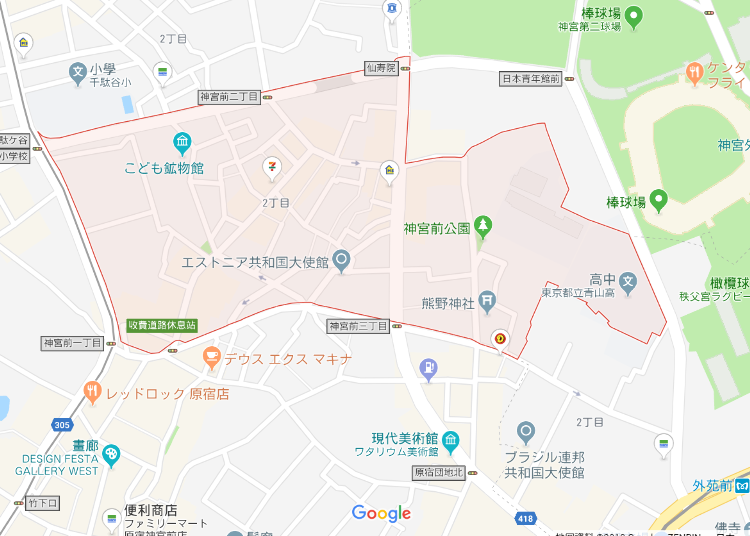 神宮前2丁目

Address

2-chome Jingumae, Shibuya-ku, Tokyo 150-0001
Kaori Ochi's Secret Sightseeing Tips #6: Snack on a Tasty Take-Away Snack in Tomigaya!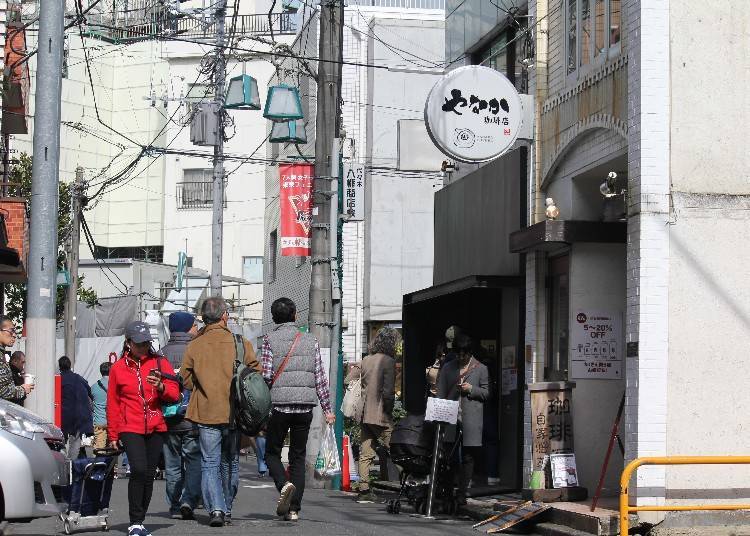 "365 Days" and "Little Nap Coffee Stand" are two of the popular take-out shops with long queues around the clock.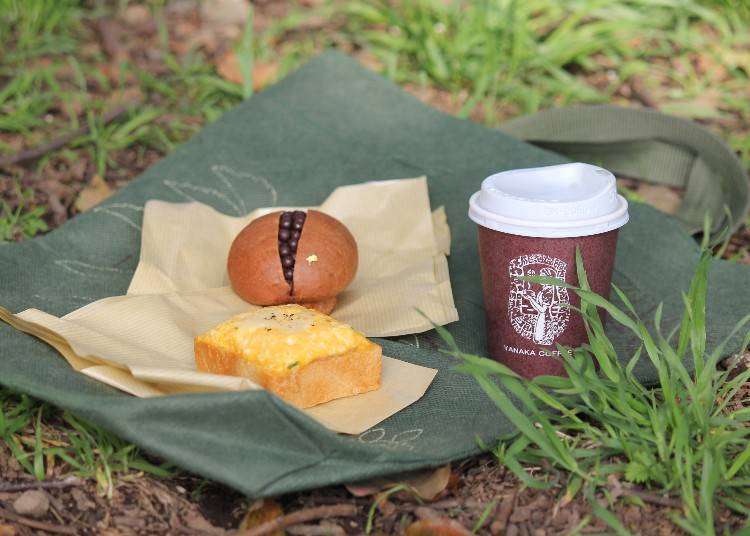 If you long for a little break, grab a pastry delight and a coffee to snack in Yoyogi Park.
"Tomigaya has a lot of small shops offering take-out and the prices are cheaper than in Harajuku." The charming neighborhood also is not far from Shibuya, Harajuku, and Omotesando, earning it the nickname of Oku-Shibuya ("inner Shibuya"). Ochi-san's current favorite is a bakery called 356 Days and a coffee shop going by the name of Little Nap Coffee Stand.

Her husband's passion, on the other hand, is curry and he is in love with Spice Post, a curry shop open from 9:00 a.m. in the morning. It's just a short walk to Yoyogi Park from Tomigaya Station, so if your feet need a rest, recharge your energies with a tasty take-out snack in the lush park. Of course, the shops we just introduced also feature tables to sit down right inside. "The neighborhood has a unique and charming atmosphere, so eating at the stores themselves is a recommendation as well," says Ochi-san.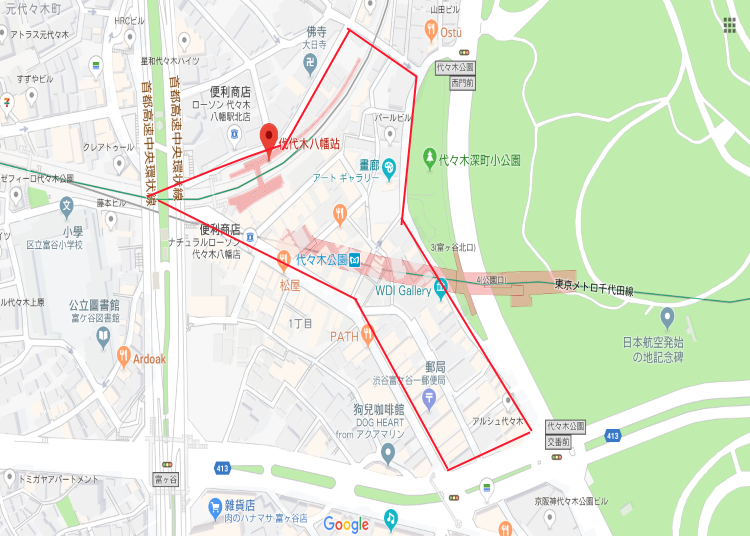 富ヶ谷

Address

Tomigaya, Shibuya-ku, Tokyo 151-0063
Kaori Ochi's Secret Sightseeing Tips #7: Tōgō Shrine's Fireworks, a Beautiful Summer Tradition of Harajuku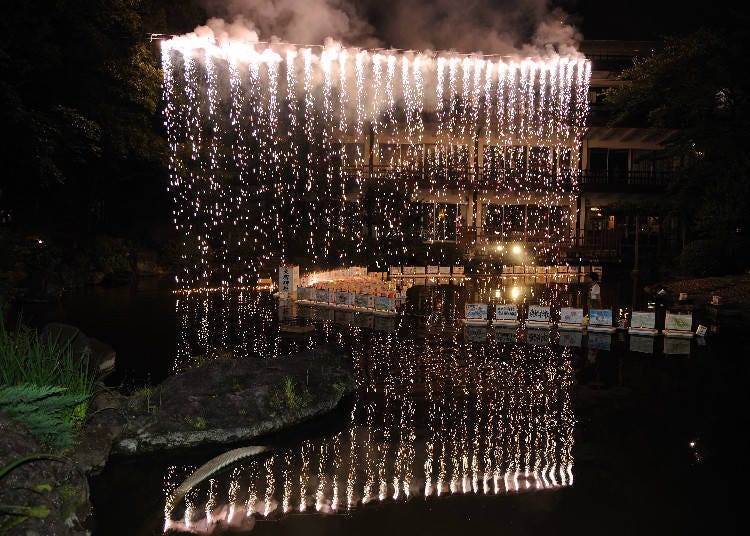 Niagara fireworks, the characteristic of Tōgō Shrine.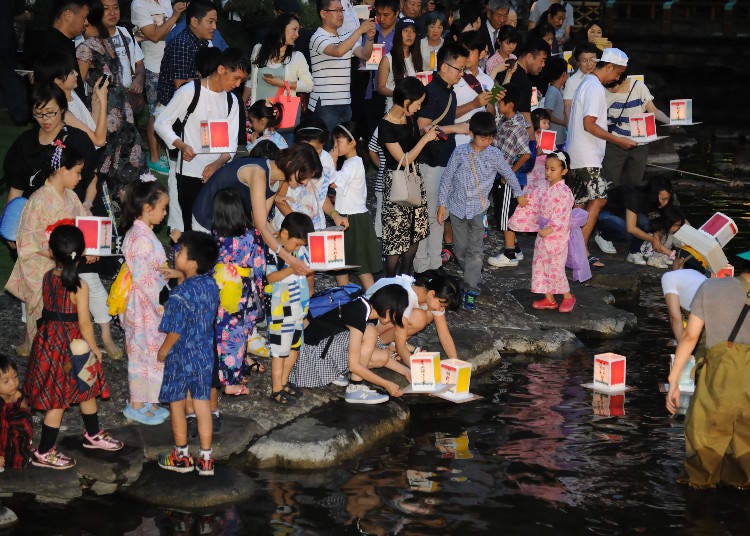 The moving scenery of floating paper lanterns on the nightly river.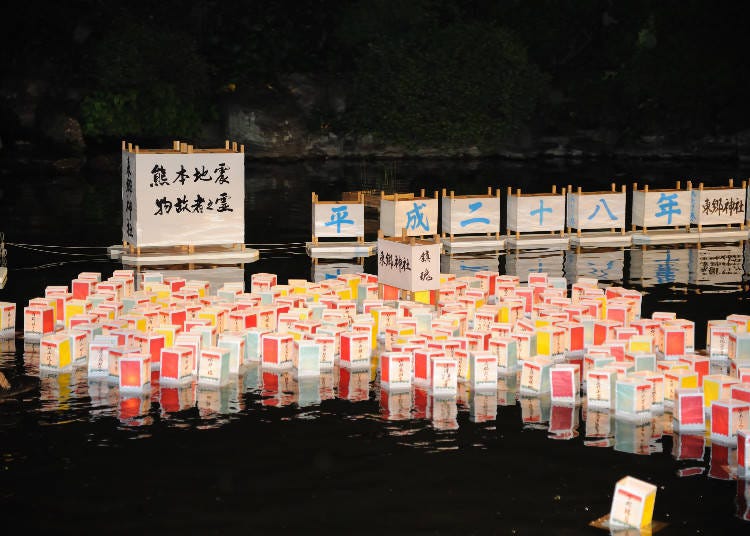 "Once a year, the shrine right in the heart of Harajuku launches beautiful fireworks," explains Ochi-san. That is Tōgō Shrine's Mitama Festival. Japanese summer marks the time of Obon, a Buddhist custom about honoring and encountering the souls of one's ancestors, an ancient belief with many different customs.

One of them is okuribi, a ceremony to see off the spirits that are celebrated in the shrine's Mitama Festival. Every year, it takes place on the last day of Obon, which is July 16th according to the old lunar calendar.

The Mitama Festival honors the 20,000 ancestor souls enshrined in the Umi no Miya shrine on the precincts. After the ceremony is over, people light paper lanterns that bear the name of a deceased person and set them afloat on the pond. The fireworks can be seen from outside the shrine, but we highly recommend to experience this ancient summer tradition first-hand and witness it from inside the shrine grounds.
東郷神社

Address

1-5-3 Jingumae, Shibuya-ku, Tokyo 150-0001

*This information is from the time of this article's publication.
*Prices and options mentioned are subject to change.
*Unless stated otherwise, all prices include tax.