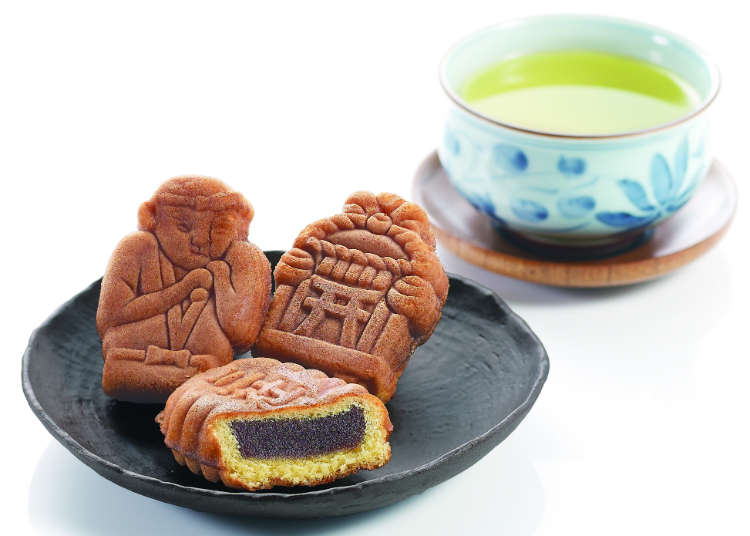 Haneda Airport, with a large selection of shops, also handles a wide variety of souvenirs. Some are only available at the airport, so make sure to check them out and enjoy the last shopping of your travel.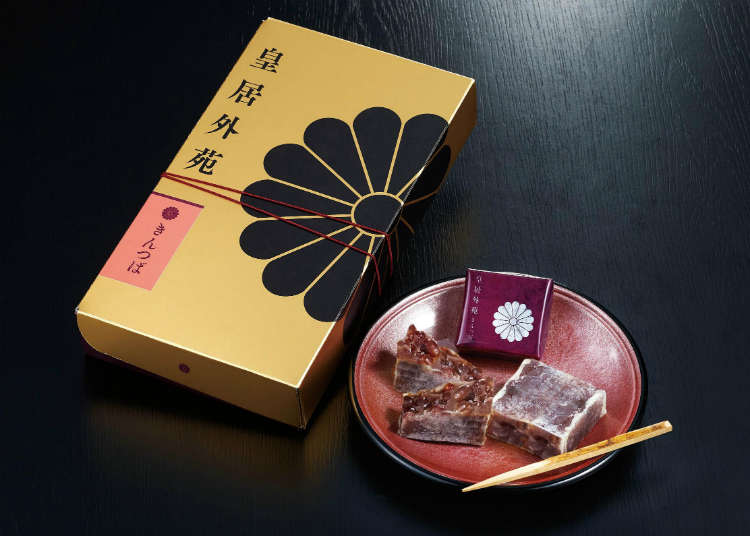 One of traditional Japanese sweets, Kintsuba is a bean paste wrapped in thinly rolled dough made by mixing flour and water, then baked on both sides. It uses adzuki beans nurtured in Mother Nature of Hokkaido, and the package has a chrysanthemum pattern printed on it, which is a symbol of the Imperial Household.
Kokyo Gaien Dorayaki (bean-jam pancake)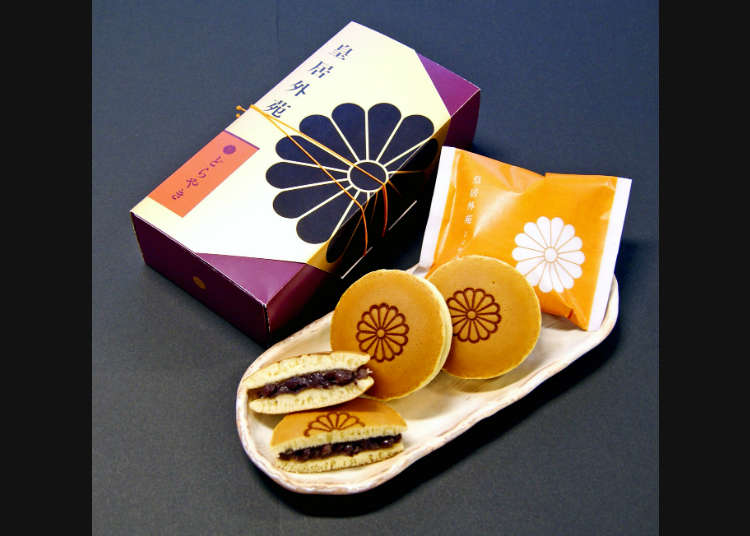 Popular as much as Kintsuba. Kokyo Gaien Dorayaki is a bean paste sandwiched with castella-like sponges, features moist, fluffy texture and gentle sweetness.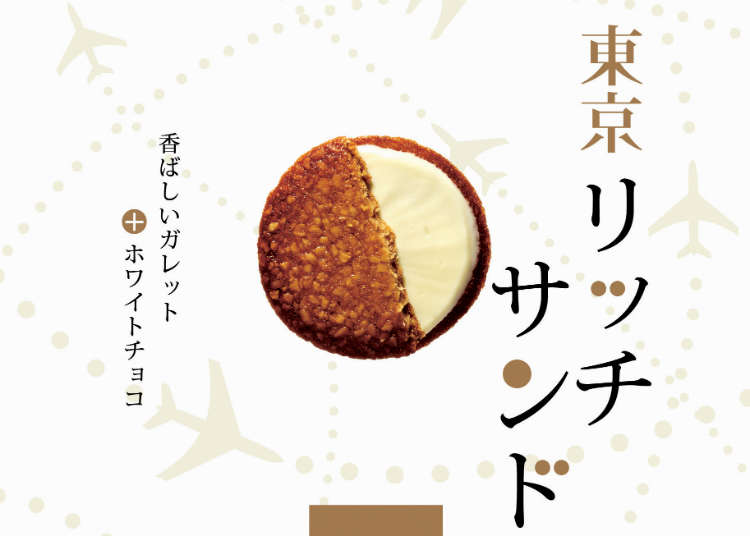 Tokyo Rich Sand is a baked sweet that is a white chocolate with just about right thickness sandwiched with well-baked gallets made of many almonds. Nice-smelling gallets with crunchy texture and chocolates with a fragrance of milk create a perfect harmony. Luxurious-looking package is best suited for souvenirs.
Tokyo Chocolate Waffle Sand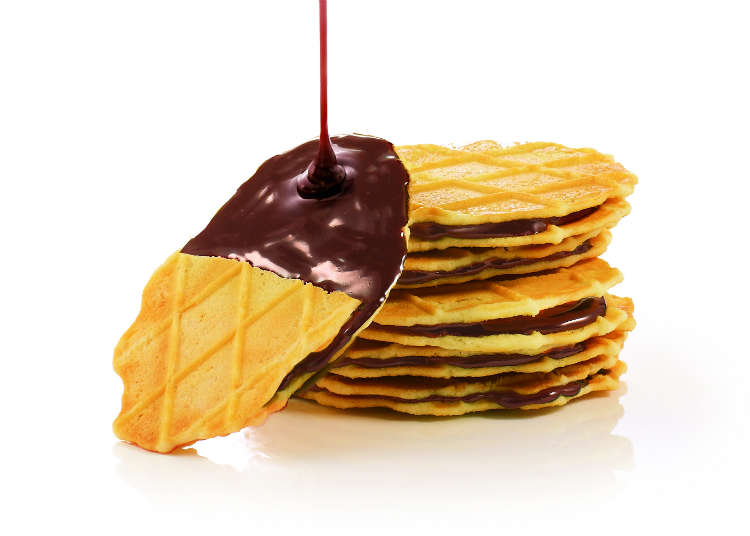 Tokyo Chocolate Waffle Sand is a baked sweet that is a chocolate sandwiched with thin, baked waffle cookies. The perfectly baked waffle cookies have a crunchy texture that is popular as being addictive. It's a popular sweet that creates a long line of people when sold at the underground grocery section of a department store.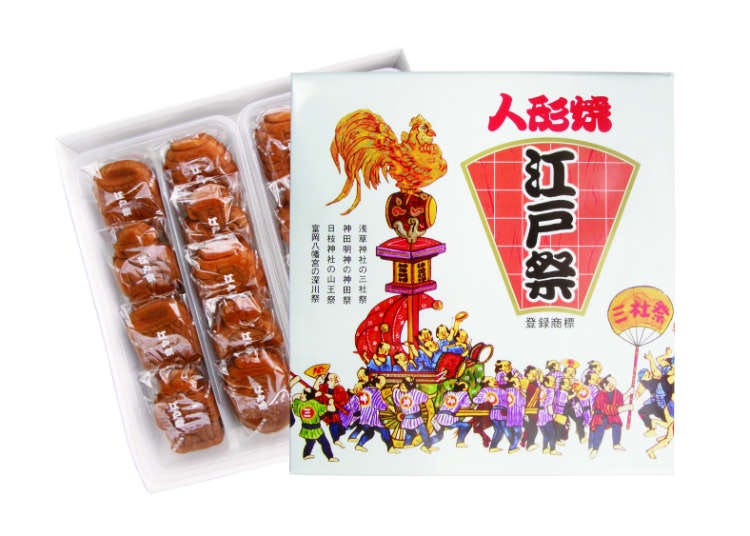 Ningyo-yaki is a Japanese sweet that is a bean paste put in castella, then baked. It is said to be originated from Nihonbashi Ningyo town of the Central district in Tokyo. You can enjoy a moist texture of a sponge made of fresh eggs that are luxuriously used. A scene from a Tokyo festival appears on the package.
Address

Hanedakuukou, Ota-ku, Tokyo, 144-0041
View Map

Nearest Station

Haneda Airport International Terminal Station (Keikyu Airport Line / Tokyo Monorail Haneda Airport Line)

*This information is from the time of this article's publication.
*Prices and options mentioned are subject to change.
*Unless stated otherwise, all prices include tax.