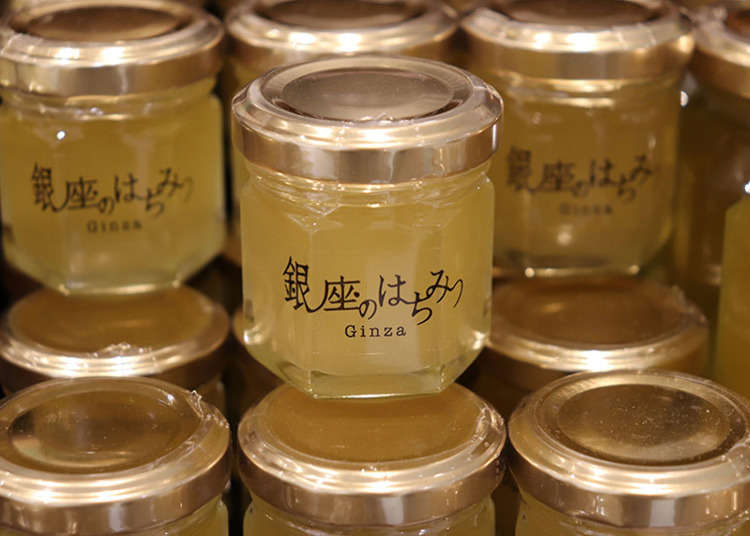 Ginza is a popular spot among visitors looking for a mix of old-time Japanese charm and the latest trends. But did you know that Ginza is home to hives of honeybees?

That's right! The town launched a rooftop bee farming initiative in 2006 called the "Ginza Honeybee Project" as part of a revitalization push that's causing a huge sensation even now. In fact, the Ginza Honeybee Project is helmed by a group of volunteers who have day jobs at Ginza, and they cultivate honeybees on the rooftops of Ginza buildings.

Matsuya Ginza, the oldest department store in Ginza and the only department store with its main branch located in the town is one of the companies taking part in this project. Flowers and vegetables that will become the honeybees' nectar source are grown on the rooftop of the store's building, and the honey that is produced as a result is used to create sweets and other treats sold in the food street at the basement.

This unique locally produced honey is only available in a handful of Ginza shops. Here's a list of five such interesting honey-based items only found in Matsuya Ginza that you should definitely consider buying home as souvenirs!
1. L'abeille's "Ginza no Hachimitsu": Ginza honey in its plain and natural state!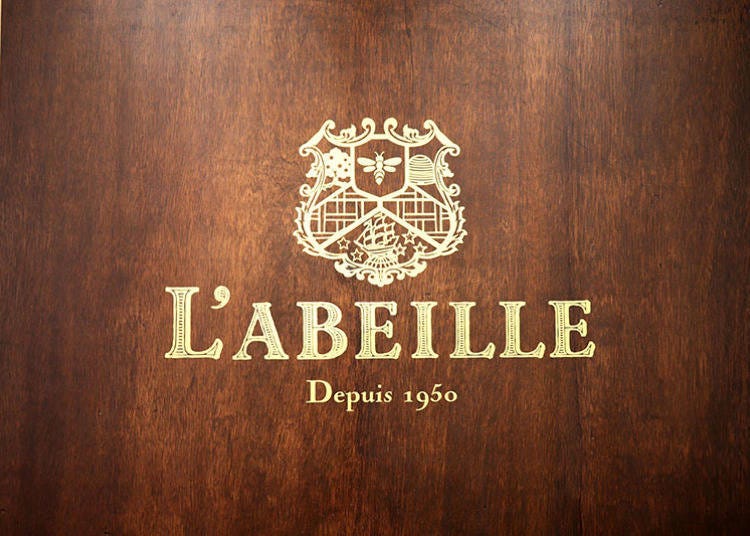 This is a honey specialty store that had its start more than 70 years ago in Ehime as a beekeeper, harvesting honey with mikan (Satsuma mandarin) as its nectar source. The shop continues their beekeeping business today in places like Mount Takao and its vicinity in Tokyo. L'abeille also takes part in plenty of urban beekeeping projects and supports activities to preserve the environment in a way that will promote the healthy growth of bee colonies.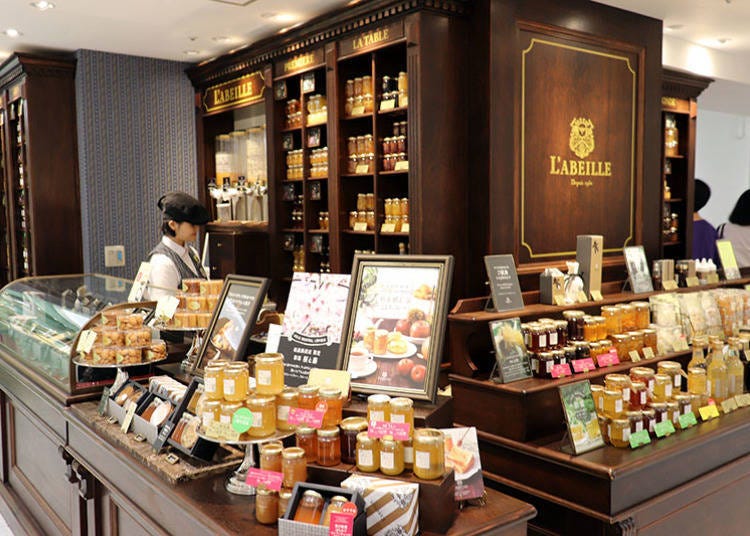 If you didn't already know, "l'abeille" is actually the French word for "honey"! The storefront is thus appropriately packed with a fine selection of over 80 types of honey from 10 countries around the world, alongside honey snacks, honey health supplements, and other honey-based products.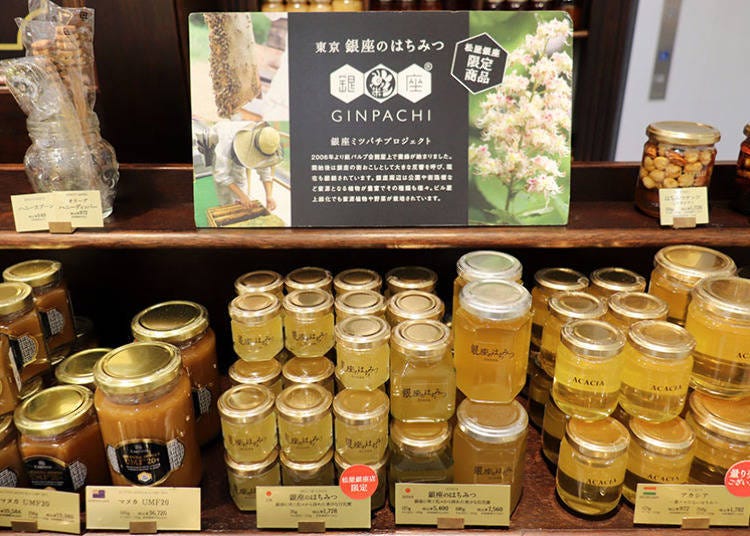 In this shop where you have access to honey from all over the world, our recommendation is still going to be Matsuya Ginza exclusive "Ginza no Hachimitsu", because this is the only item that allows you to taste for yourself what plain and unadulterated honey grown in Ginza is like! The prices are: 1,600 yen for 36 grams (about 1.2 ounces); 5,000 yen for 125 grams (about 4.4 ounces); and 7,000 yen for 180 grams (about 6.3 ounces) - all prices excluding tax.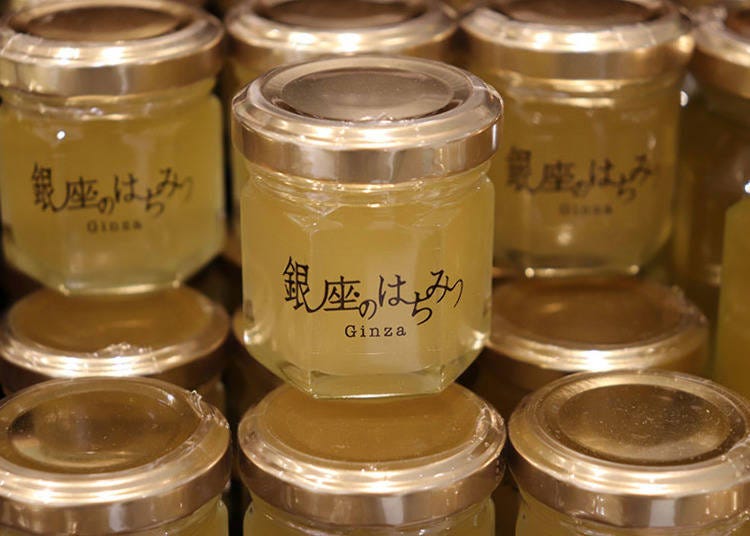 "Ginza no Hachimitsu" contains mixed flower honey - honey that was made using a variety of flowers as its source. The honey changes flavor every year, and every purchase is potentially an exciting adventure unto itself! It will certainly be a fun and excellent addition to toast, pancakes, and even detox water. The honey's simple yet satisfying taste makes it a product of a premium quality that many have come to expect when shopping for items with the "Made In Ginza" title!
2. Gokokuya's "Itsuki": Cute and Amusing Bouncy Jelly Balls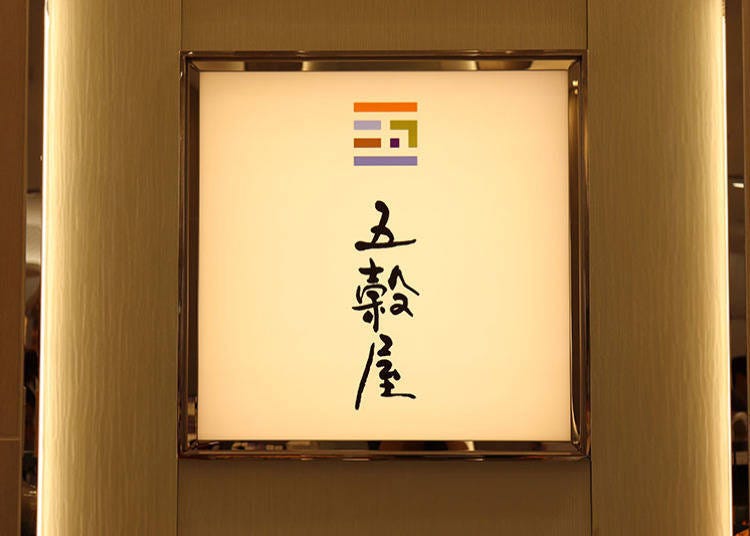 Gokokuya is a Japanese confectionery shop established with the concept of "healthy snacks that reflect the Japanese wisdom". Using a combination of grains, fermentation, and seasons - important concepts that have always connected the Japanese together, the shop aims to create pastries that will delight both a person's heart and body.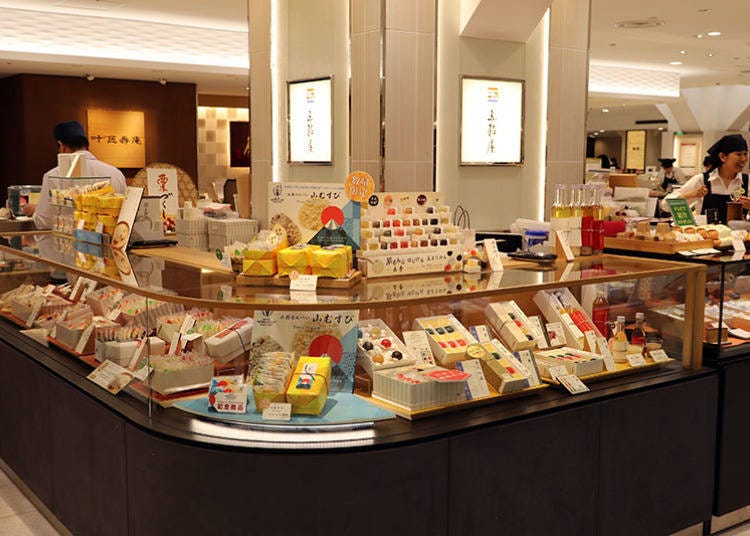 On display at the store front are all sorts of classy-looking snacks that are as Japanese as they come. The lineup is a perfect list of items to browse through for small gifts and souvenirs.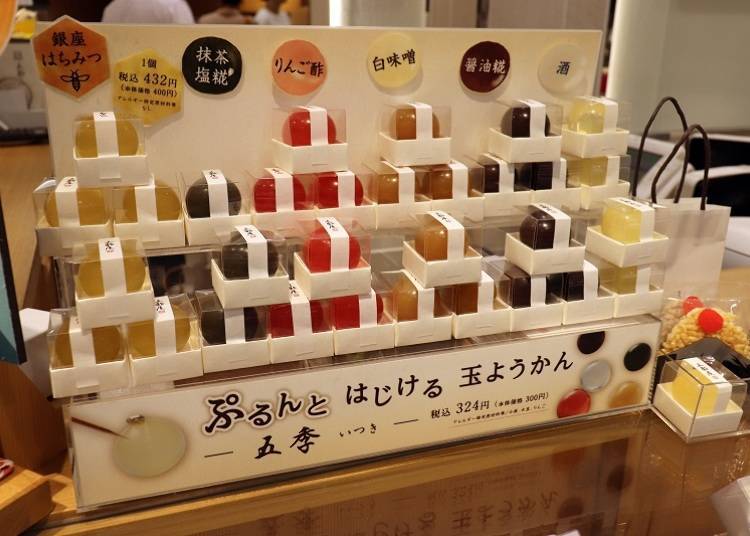 Our top recommendation is the "Fermented Sashisuseso Jelly Itsuki". The word "Itsuki" means "five seasons" and is named after the regular four seasons of spring, summer, autumn, winter, and the midsummer season that comes in between - five seasons altogether! Showing appreciation for the subtle changing of seasons is an idea that is truly Japanese indeed. There's a "Ginza Honey" flavor for this snack that's exclusive to Matsuya Ginza as well.

Other flavors for this chewy yokan jelly made from azuki beans include interesting options like matcha salted malt, soy sauce malt, and light miso. The alcohol and apple-cider flavors are called "Ginkyokukan" and have the texture of agar jelly. All five flavors mentioned cost 300 yen each, excluding tax. The Ginza honey flavor is the only option that is 400 yen per piece, excluding tax. Poke a toothpick into the snack to see it wobble and bounce like the jelly it was made to be.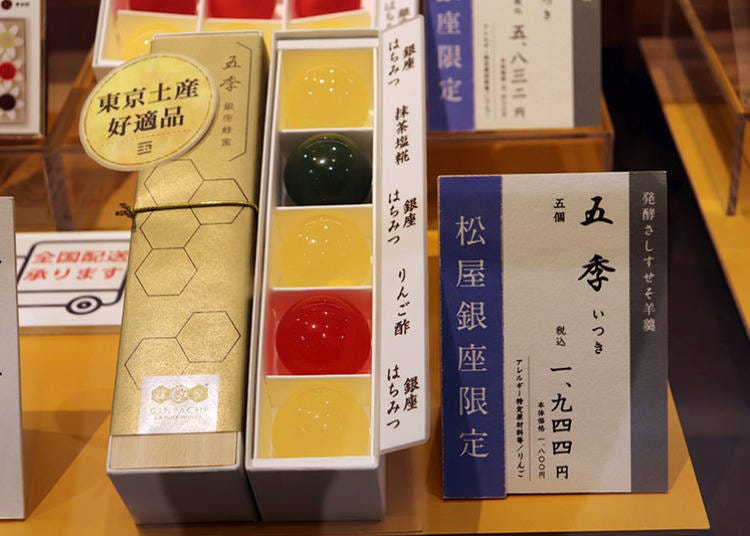 We recommend a five-piece pack that comes with Ginza honey as one of its flavors. This will set you back 1,800 yen excluding tax. "Itsuki" was very favorably received at events like the Milan Expo, a Florence Japanese sweets festival, and a New York UN reception. It goes without saying that this product is extremely popular among foreign tourists doing their shopping at Matsuya as well.
3. Longtime Italian food shop Chianti and Ginza honey's dream collaboration!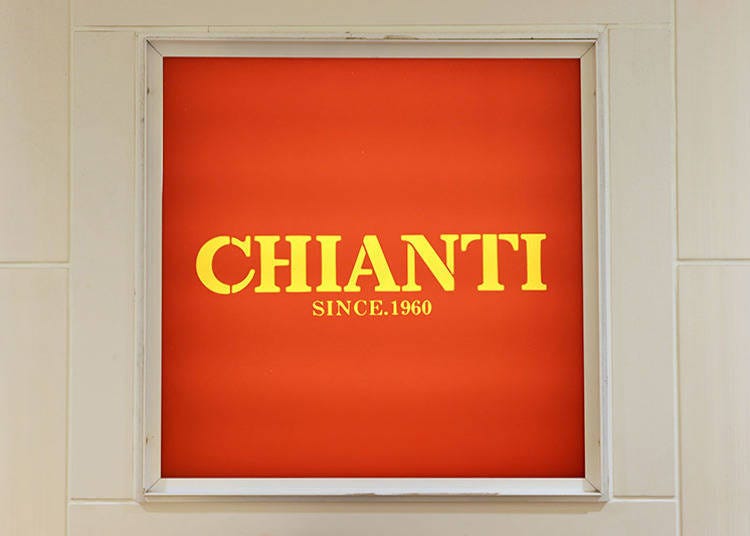 Since Italian restaurant Chianti was established in 1960 at Roppongi's Iikura Katamachi, the eatery been loved and appreciated by people in the know about good cuisine. The restaurant sells Western sweets under its own brand, Chianti.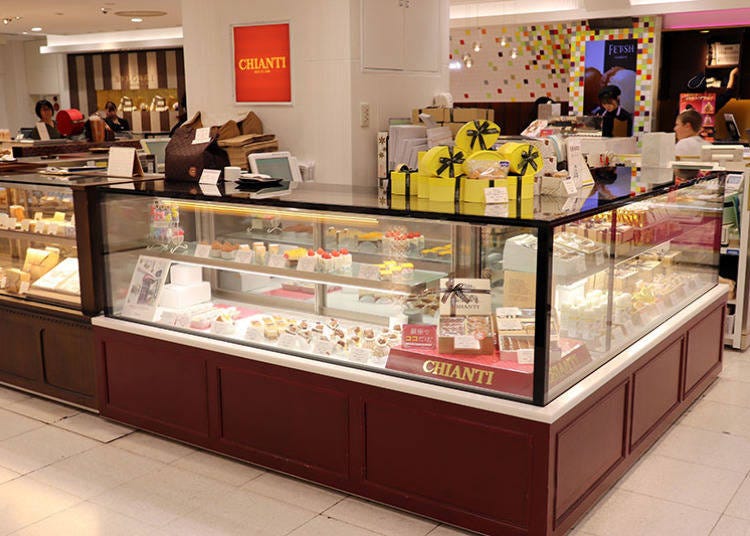 The storefront features baked confectionery and dressings that are being provided for customers in the restaurant during meals as well. You'll also find three types of cooked pastries that use Ginza honey as one of their ingredients.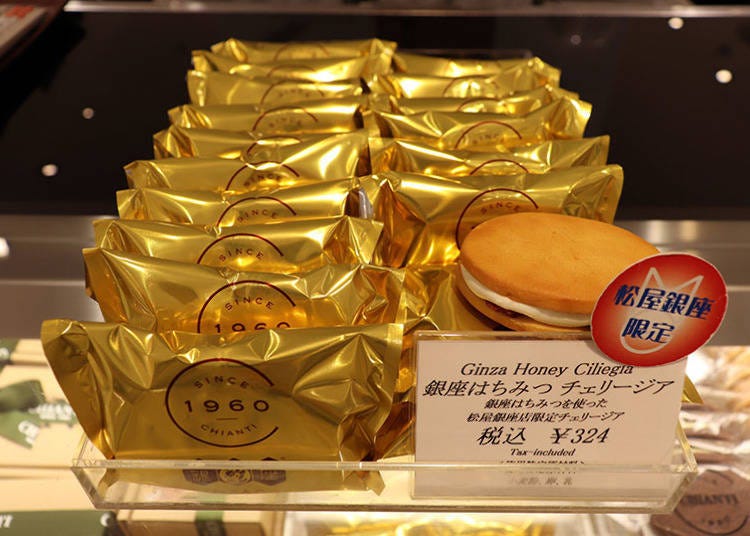 The snack that best represents the Chianti brand has to be the "Cherrysia". Each piece of this snack has been carefully hand-crafted by pastry chefs using traditional techniques. Ingredients include sweet-and-sour cherry fruit as well as unsalted butter from Hokkaido. This product has fans from people of all ages. The "Ginza Honey Cherrysia (300 yen per piece, tax excluded)" being sold here is a Matsuya Ginza exclusive.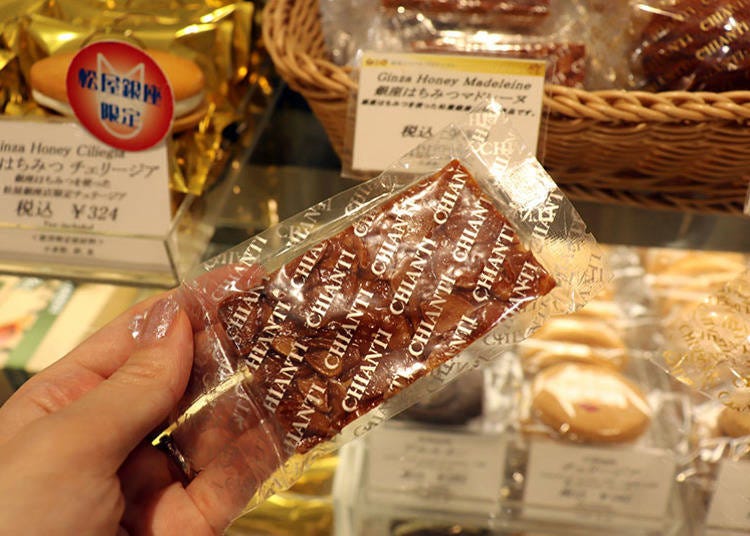 What you're seeing here is the "Ginza Honey Fiorentina (300 yen per piece, tax excluded)" which is also a Ginza Matsuya exclusive. This pleasantly rich-flavored snack is made using cookie dough topped with caramel-coated almonds.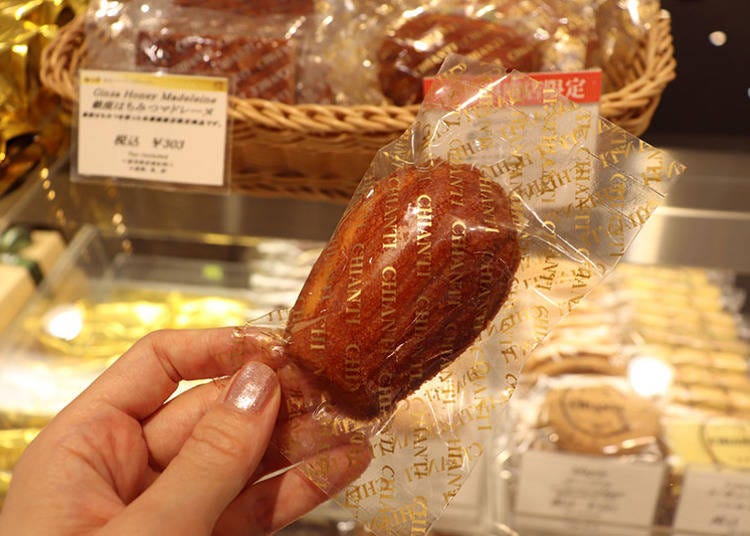 "Ginza Honey Madeleine (280 yen per piece, tax excluded)" is yet another Matsuya Ginza exclusive that uses Ginza honey as an ingredient. Madeleine is a common confectionery enjoyed by many, and it becomes even better with some made-in-Ginza honey added to it!
4. Cote Cour's Rare Brownies: A joyous marriage of luscious chocolate and delicious Ginza honey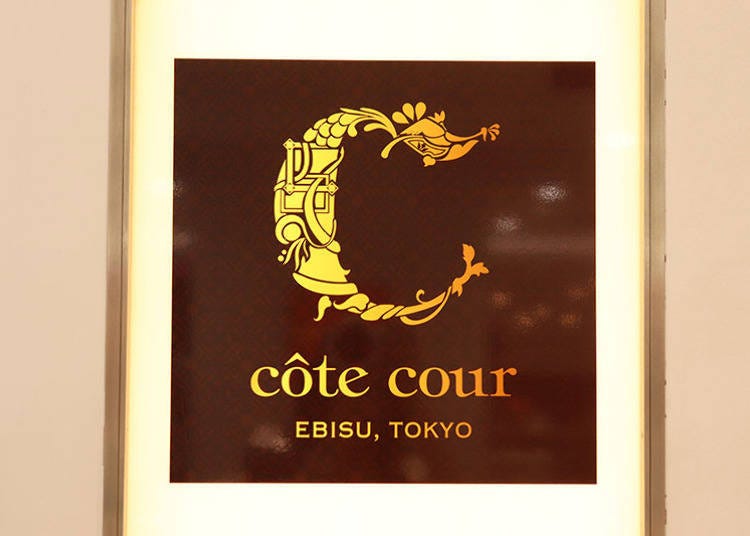 Cote Cour is Japan's first brownie specialty store. The shop was born from the owner's strong desire to bring the original taste of brownies to local Japanese. The exquisite brownies here are made only with carefully selected ingredients and two different types of premium couverture chocolate blended together into a thick and tasty cocoa concoction.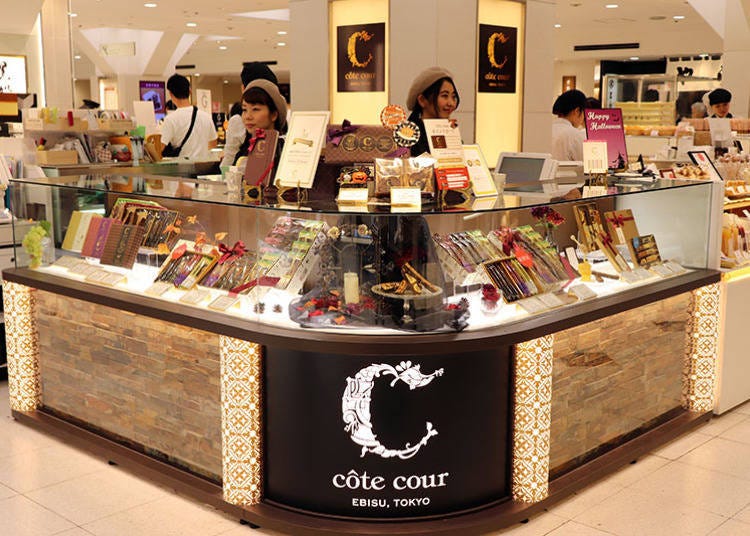 The shop displays their range of brownie products proudly in the showcases at the front of the store. Every product comes with smart and stylish packaging, making them a good choice for gifts and souvenirs.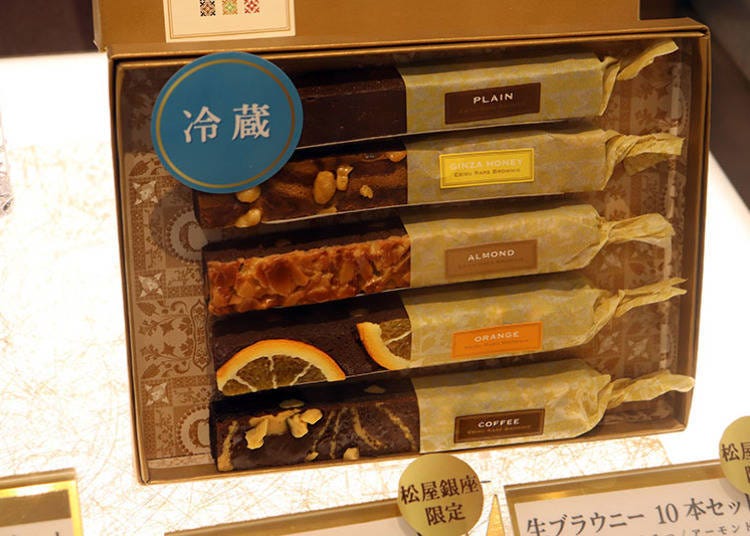 Our recommendation is the "Set of Five Rare Brownies (2,516 yen, tax excluded)", which comes with one of each of the following flavors: Plain, Ginza honey, almond, orange, and coffee. The second one from the top in the picture is the Ginza honey flavor you should be looking out for!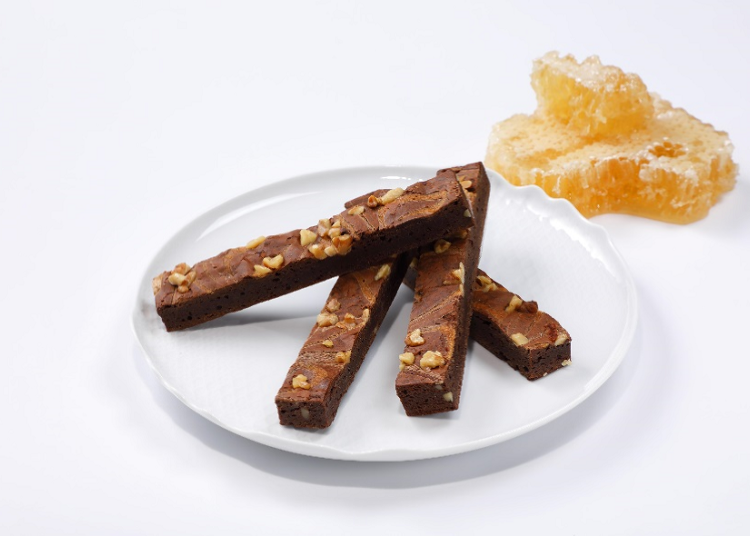 We say that because it's a joy to taste and see the perfect marriage of rich chocolate with sweet honey. Walnuts have been thoroughly kneaded into the brownie dough before baking, and the finished brownies are topped with another layer of crushed walnut seeds for double the deliciousness. This rare brownie that uses honey harvested from the streets of Ginza is a Matsuya Ginza exclusive, making it "rare" in yet another sense of the word!
5. Bunmeido's Baumkuchen and Castella's partnership with Ginza honey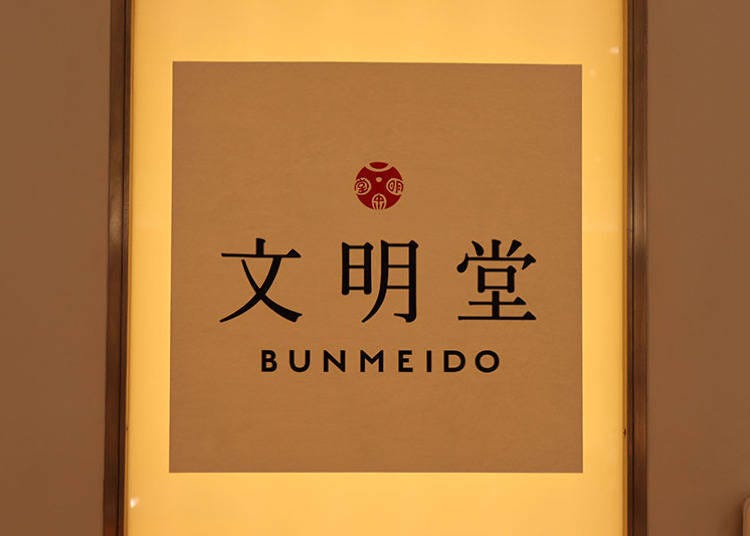 Few Japanese would have never heard of Bunmeido, an old shop which is most famously known for its castella cakes. There's even a catchy little commercial jingle that goes, "Castella 1st, telephones 2nd, Bunmeido's snacks at 3 p.m.!" that many local residents will likely recall singing along to during their childhood whenever it came on TV, a testament to the shop's wide reach in local regions.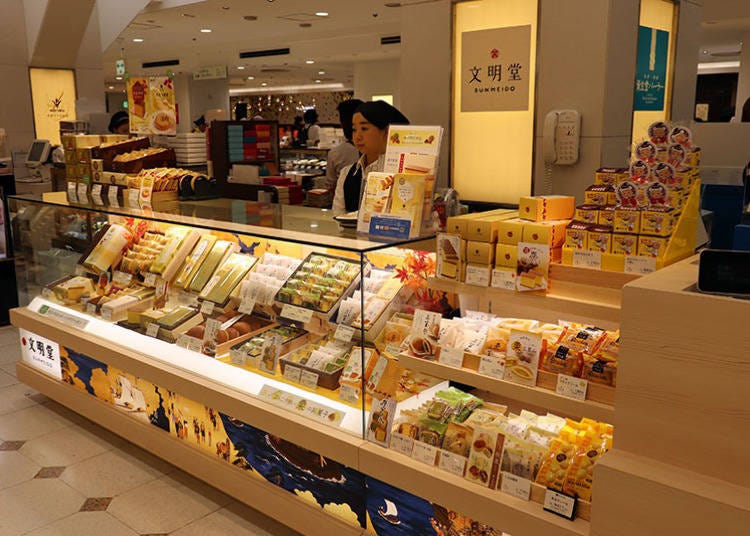 Bunmeido's castella cakes are also very frequently bought as gifts. When you come to the shop, you'll be able to see the full array of castella sweets they offer being prominently displayed in showcases.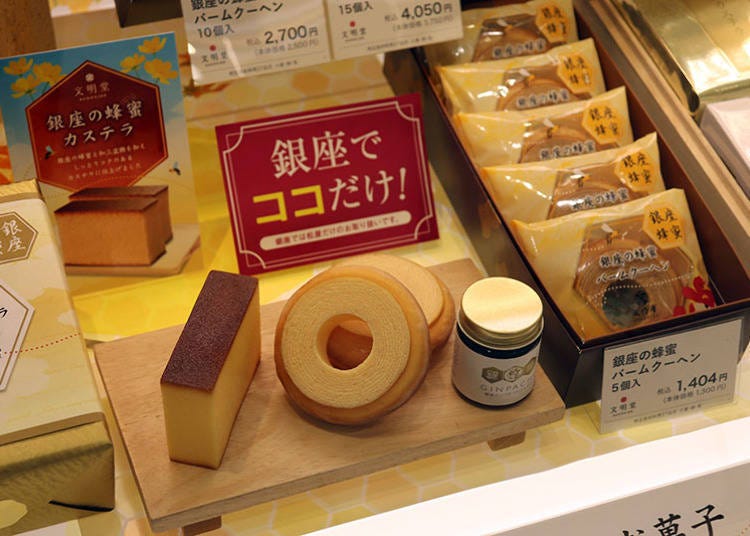 A couple of their castella offerings are collaborations with Ginza honey as well, namely, the "Ginza Honey Baumkuchen" and "Ginza Honey Castella". Both are snacks that can only be bought at Matsuya Ginza.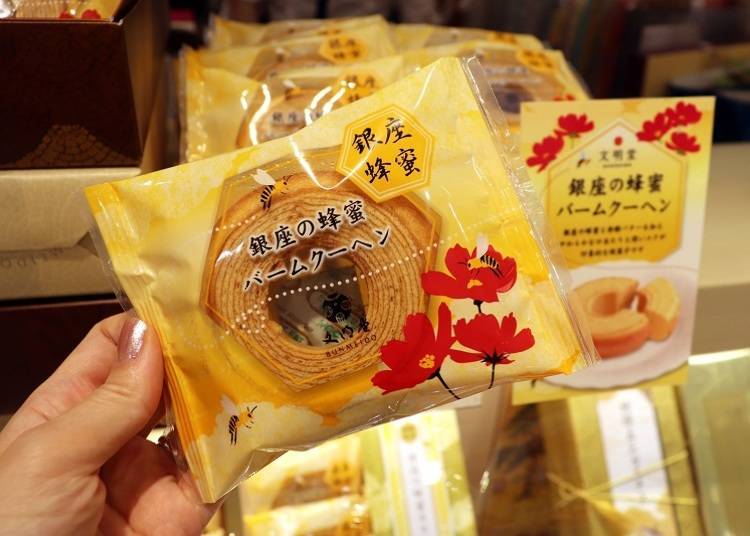 "Ginza Honey Baumkuchen" goes for 230 yen per piece, excluding tax. This impressive baked snack has honey and fermented butter added to the usual baumkuchen recipe, giving the pastry a soft yet rich texture that melts and spreads out in your mouth the more you chew, allowing you to enjoy its sweet and addictive taste at leisure.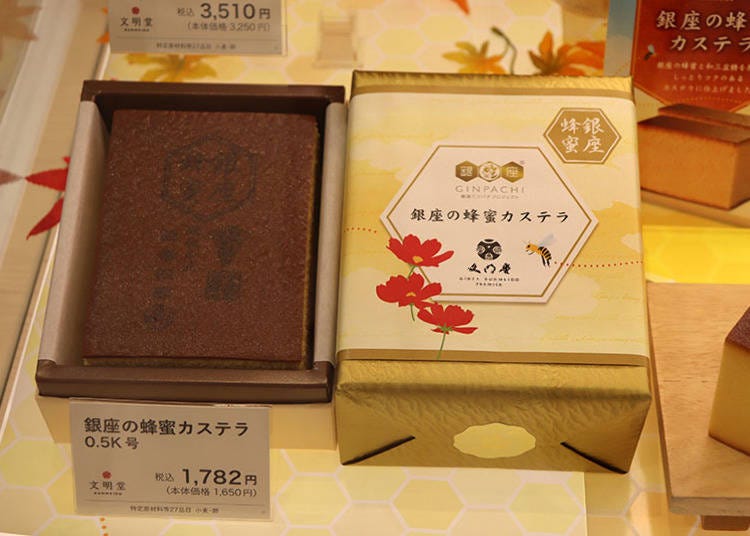 An approximately 2R photo-sized "Ginza Honey Castella" will cost 1,650 yen excluding tax. For 3,250 yen excluding tax, you can get a castella that's double that size, and it even comes in a quaint paulownia box! Again, these products are Matsuya Ginza exclusives. The Ginza honey and premium wasanbon sugar keeps the cake moist and its flavor rich. Although routinely bought as a souvenir for its familiar taste, the cake certainly takes on a new life and flavor with the addition of Ginza honey to it!

All the products featured in this article can be bought from basement one of Matsuya Ginza. Since the department store is directly connected to Exit A12 of Ginza Station on the Tokyo Metro, it's a great place to shop in on rainy days without fear of being held back by inclement weather! You won't regret planning a souvenir shopping trip here for sure.

Written by: Naho Jishikyu. Translation by: Huimin Pan.
Address

3-6-1, Ginza, Chuo-ku, Tokyo, 104-8130
View Map

Nearest Station

Ginza Station (Tokyo Metro Ginza Line / Tokyo Metro Marunouchi Line / Tokyo Metro Hibiya Line)
1 minute on foot


Phone Number

03-3567-1211
*This information is from the time of this article's publication.
*Prices and options mentioned are subject to change.
*Unless stated otherwise, all prices include tax.