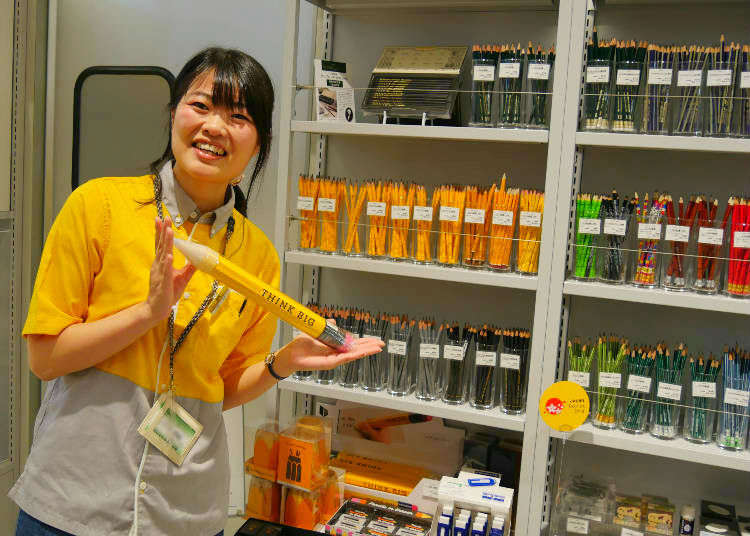 While the entire world seems to be turning toward online retail, Japan is an oasis where you can touch and feel many of the unique products in person – and fun stationary stores like Loft are right at the center of it all. Since the chain opened its doors over 30 years ago, it has become something of an iconic lifestyle goods retailer in Japan, filled with cute stationary supplies that are also perfect for souvenirs, as well as health products, seasonal items and interior pieces. I stopped by the chain's newest flagship shop in Ginza to see its four floors of unique culture.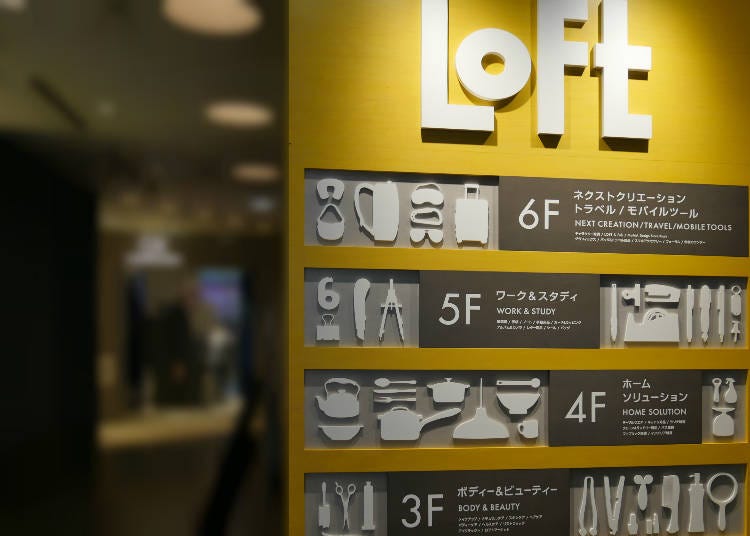 As a brand, Loft specializes in casually cute, fashionable items and its Ginza store is no different. As soon as I walked off the third floor escalator, a bubbly musical beat greeted me as the natural interior motif of yellow and white, with the warm lights somehow made me smile as my gaze moved around, soaking the scene in.

Shelves were spaced evenly around the spacious interior and already I saw there were a large number of different items already beckoning to me. What really distinguished this location was the kinds of products being offered. Speaking to a store representative, I learned that the Ginza location's concept is actually quite different from the original Loft in Shibuya. Whereas the former catered more to locals' stationary and home fashion needs, Ginza Loft was designed to seamlessly appeal curated collections of interesting yet practical items to visitors of all ages from abroad – all without being too kitschy in the process.
Four Fashionably Fun Floors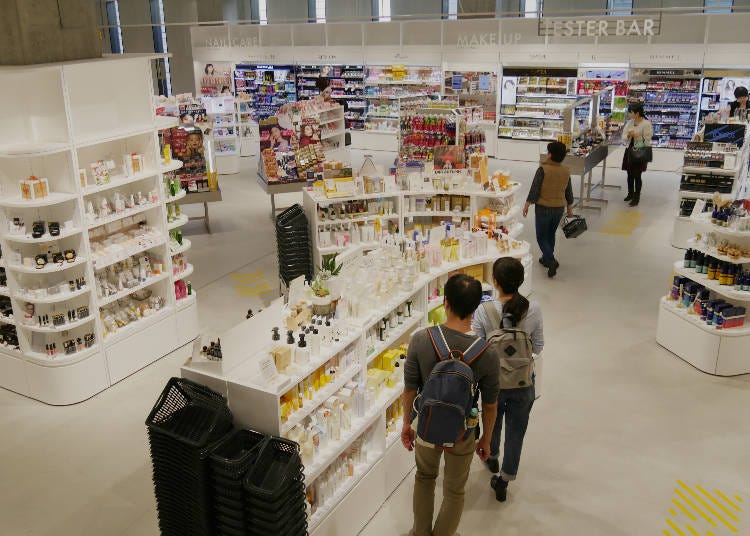 3F: Body & Beauty
Ginza Loft spreads its curiosity-invoking wares across floors 3 to 6 of the Ginza Velvia building, about three minutes' walk from Ginza station. Floor 3, dedicated to "Body & Beauty," has a product testing bar, where some of the latest cosmetics can be tried out free in a hygienic manner, as well as a beauty lab, where knowledgeable staff offer product tips and recommendations.

There is a section for men as well, complete with a variety of facial and body care items (Apparently, "rice face masks" have proved insanely popular recently). For the fashion-conscious, a watch shop is located on the floor; and if your smartphone has screen or other damage, you can get it repaired at the "iCracked" service counter while you continue shopping.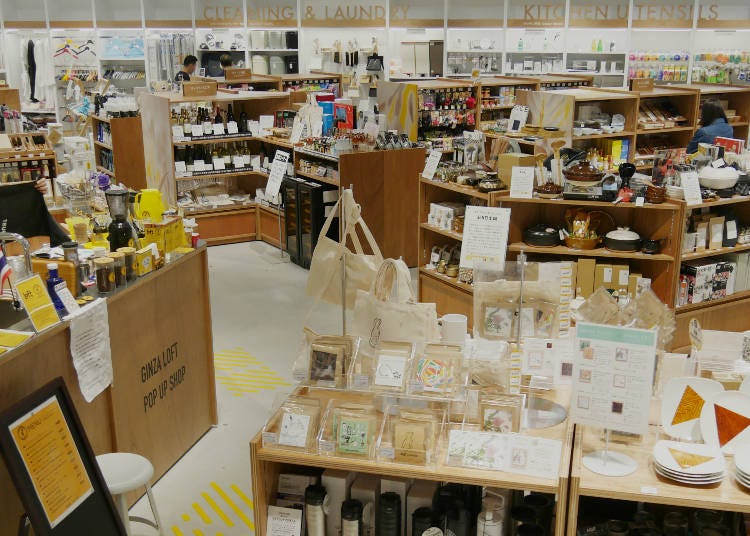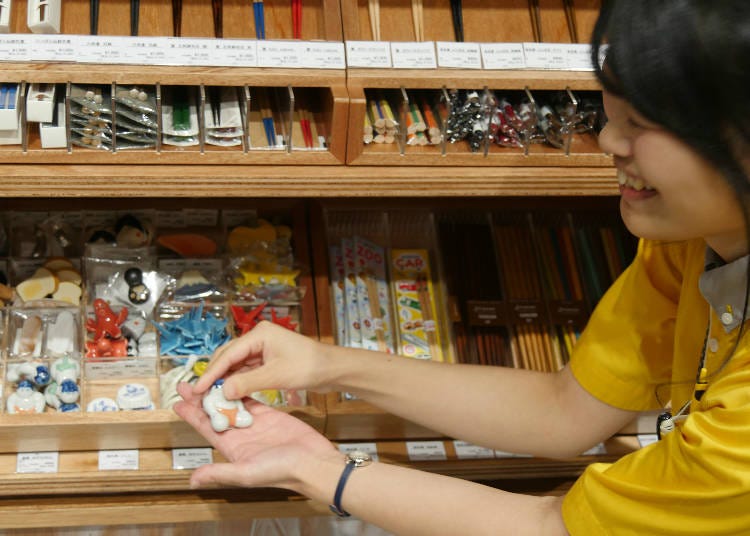 4F: Home Solution
Floor 4, the "Home Solution" floor, contains a large variety of seasonal goods, as well as interior furnishings and housewares. When I visited, a variety of very soft, warm-looking wear were being presented just in time for winter. As I circulated among the cute bento boxes, gorgeous sake glassware and dishes with cute character prints on them, my nose caught a whiff of aromatic coffee.

Looking around, I found that a small pop-up shop was serving up fresh cups – with a new café concept appearing every 3 weeks. I couldn't help myself: being able to sip something new while shopping was such a wonderful feeling!

Thinking about the different products around me, I wondered whether I could get items gift-wrapped. The staff member advised that the service is indeed available.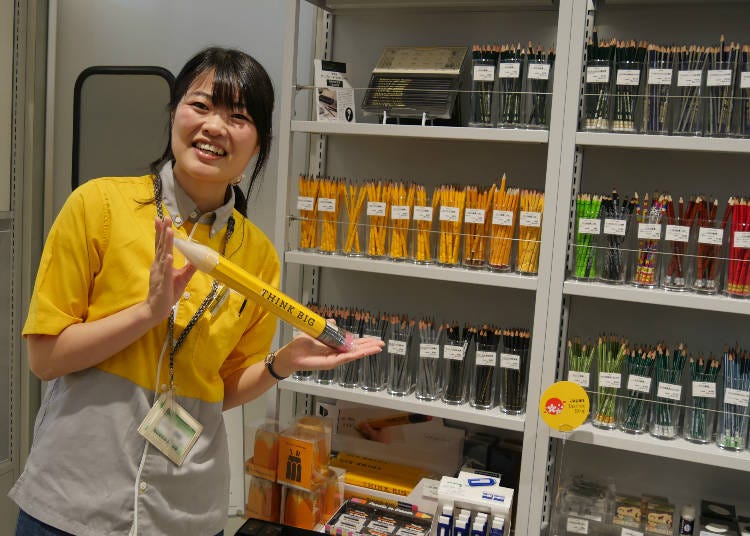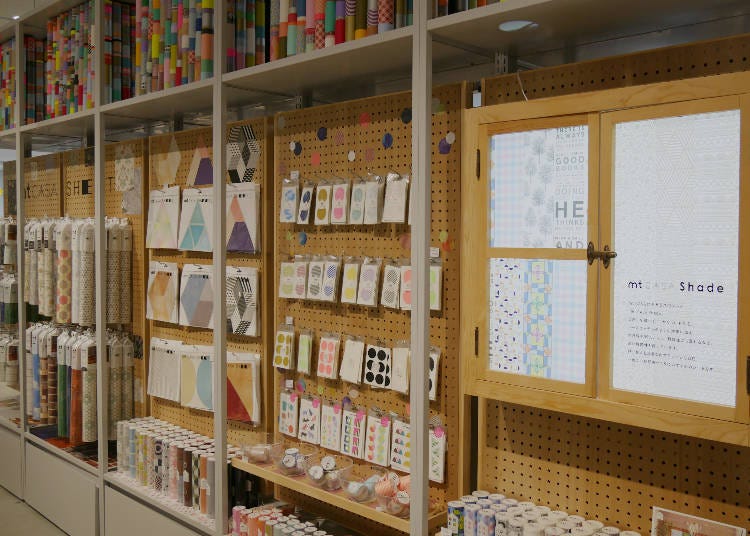 5F: Work & Study
After finishing my coffee, I took the escalator up to Floor 5, where the nostalgic, comforting smell of wood and graphite greeted me. I needed no more indication to know this was the "Work & Study" floor. Across one entire wall was a rainbow of pencils of different sizes, shapes and colors, with shelves containing an array of pens, highlighters and a large assortment of drawing implements standing just beside.

Continuing along the space, I encountered racks from which different patterned spools were hanging. According to the shop staff, these were rolls of MT tape – a particularly popular brand of masking tape. Ginza Loft has over 1,000 patterns and colors available, and I soon learned that folks abroad have been using the tape as a cheap yet sophisticated way to add decorative trim and accents around rooms.

The floor even has a small workspace where customers can work on decorative designs, such as scrapbooks, in-store, while being surrounded by inspiration.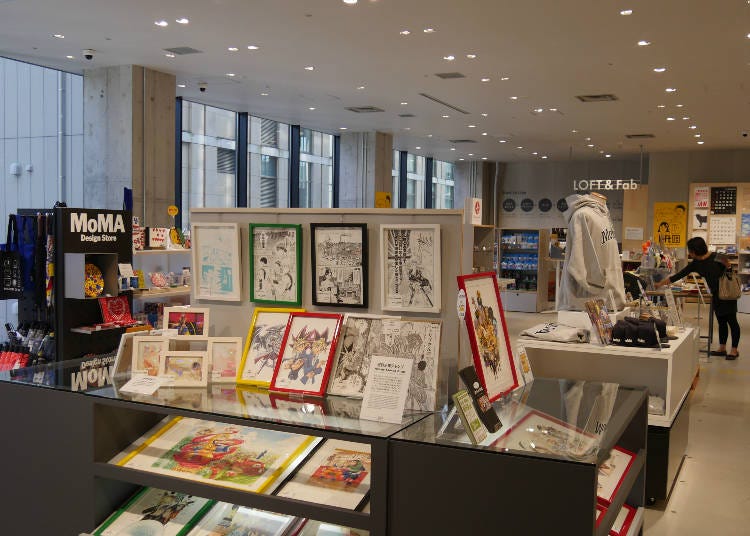 6F: Next Creation
Ginza Loft's final floor contains a variety of unique merchandise, including a MoMA shop with items complementing the Museum of Modern Art's collection, along with an area displaying anime merchandise and framed manga prints for sale, plus a variety of character goods for younger shoppers.

Here there is a simple maker space as well, where objects can be 3D printed, and where other items, such as pencils or pens, can be laser monogrammed while you wait. Special hands-on events and seminars are held in the larger open area on this floor as well.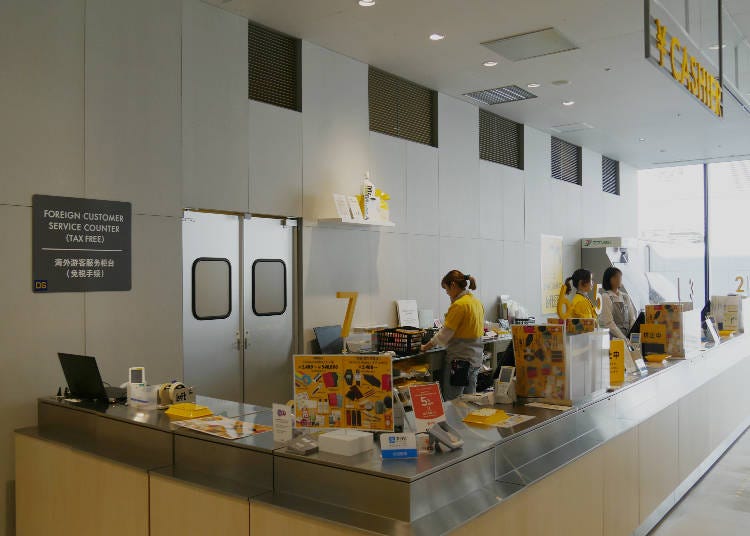 All around the store, the smiling faces of helpful staff members greeted me. Demonstrating their commitment to foreign tourists, Ginza Loft in particular has a small team of Chinese and English-speaking staff on hand to assist customers, as well as an in-store international ATM and currency exchange machines, making the shopping process as smooth as possible. Tax free options were also available for shoppers with a foreign passport.

As I lifted my shopping bag in hand, I couldn't help but smile while leaving the store, knowing I would be back very soon to see what the next round of curation brought.
銀座ロフト

Address

3F - 6F, 2-4-6 Ginza, Chuo-ku, Tokyo, 1040061 Japan

Nearest Station

Ginza Station


Phone Number

03-3562-6210

Business hours: 11AM – 9PM
*This information is from the time of this article's publication.
*Prices and options mentioned are subject to change.
*Unless stated otherwise, all prices include tax.