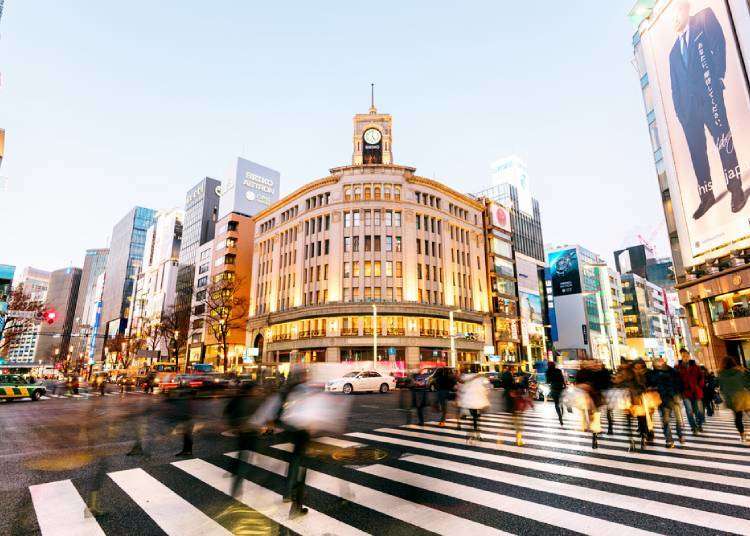 Ginza is to Tokyo what Champs-Élysées is to Paris. The glitzy, high-class neighborhood has been a hot spot for fashion, trends, and technology for over a century. Today, it is a fascinating place where cutting-edge technology and Japan's ancient traditions coexist in perfect harmony, a treasure trove of encounters and experiences. Let's take a look at Ginza's absolute must-visit spots, both brand-new and long-established, to make the most out of Tokyo's premier shopping paradise!
1. Ginza Takagen: Fancy, Handmade Walking Sticks
Ginza Takagen is Japan's very first store to specialize entirely on walking sticks. Since it opened in 1882, the methods of creating their cool canes have stayed the same for all these years. For centuries, the cane has been a must-have accessory for every gentleman until it gradually started to vanish from the world of fashion. At Ginza Takagen, the tradition of designer canes and stylish sticks is very much alive and well.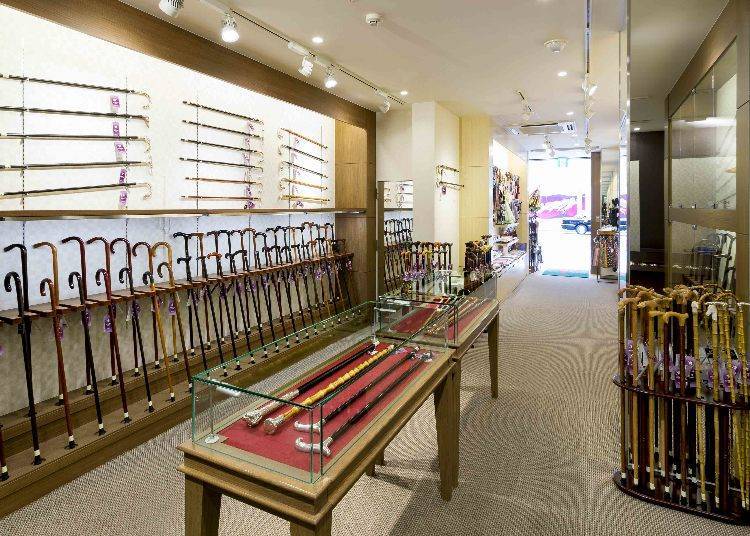 The shop regularly surprises visitors with its amazing selection of sticks – from traditional and elegant to modern and playful, no matter who you are and what your style is, Takagen is sure to have a matching cane for you! Materials such as oak, bamboo, and maple give the walking sticks very distinct appearances and just walking along the massive selection is a unique experience. Every single one is hand-crafted, a true masterpiece born from decades of experience and tradition. Now, we're not saying that canes will make a big fashion comeback. However, the majority of people find their legs or feet injured at some point in their life – and while we don't wish that upon anyone, if you have to use a cane, why shouldn't it be a fancy one?
2. Favorite Stone Jewelry GINZA 188: High-Quality Accessories for Reasonable Prices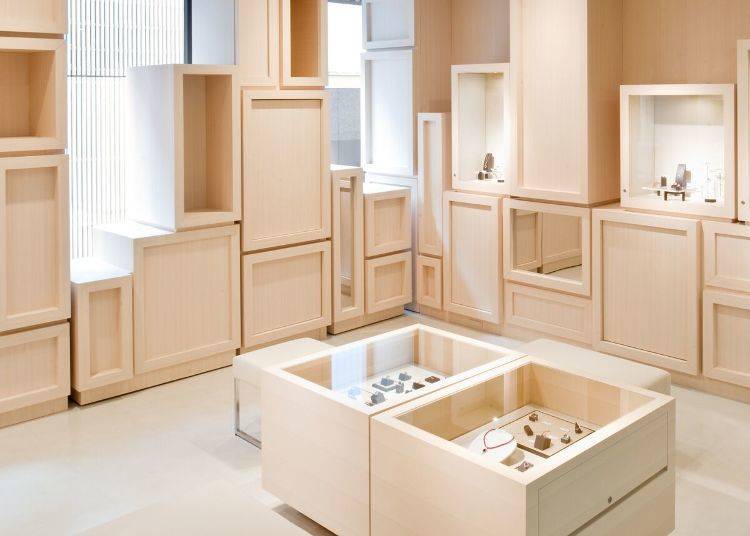 Favorite Stone Jewelry GINZA 188 can be found in Ginza 1-chome and deals in both used and brand-new jewelry and accessories. If you're looking for a new pair of earrings or a necklace to go with your new dress, we highly recommend stopping by! High-quality jewelry "Made in Japan" is available at surprisingly reasonable prices.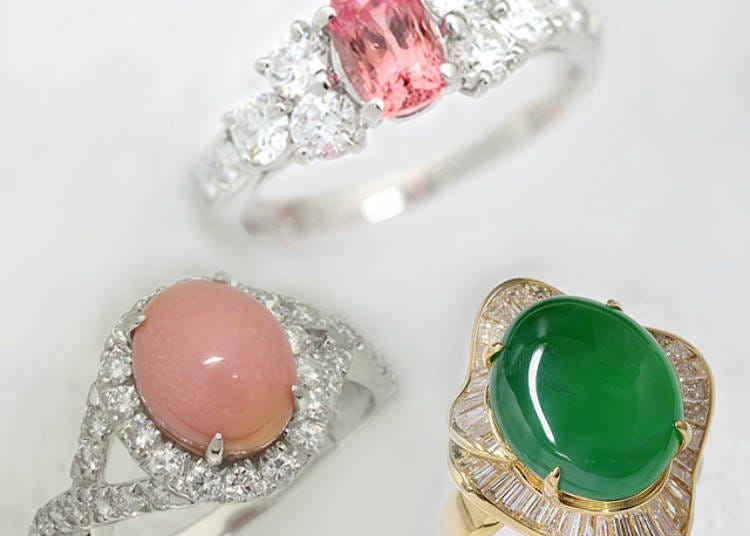 The staff of Favorite Stone Jewelry GINZA 188 are expert gemologists, selecting the gems sold in the store and online very carefully and only after strict examination. Because of that, the shopping experience will be an entirely different one. Dealing with someone who doesn't only have great knowledge about gems but also a genuine passion for their field of expertise. As such, you're in excellent hands, whether you're looking for something specific or are entirely open to suggestions and advice!
3. Oriental Diamond Marunouchi: Ginza's Shiny Pioneer of Diamonds!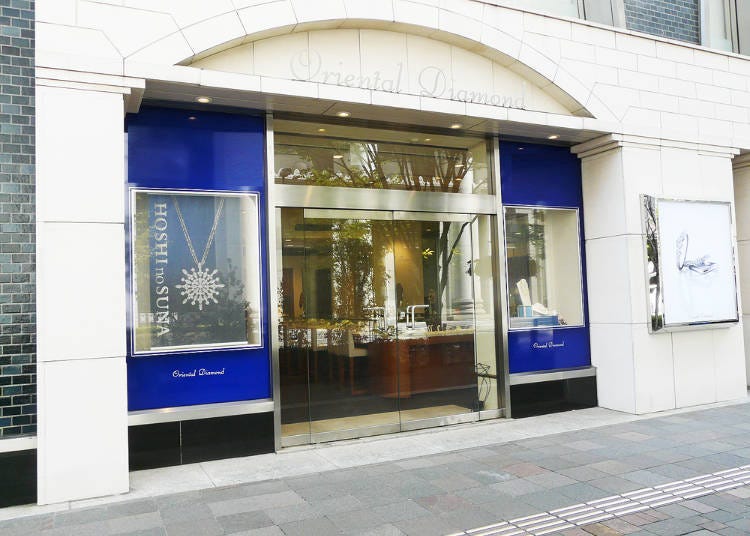 Oriental Diamond is a famous store directly managed by a pioneer of diamond trading who was the first Japanese person to become a "Sightholder" in 1968. This means that they're authorized to make bulk purchases of rough diamonds. Even today, the shop and its management are very active in the trade, but also in planning and development, manufacturing, and retail, thus one of Japan's cutting-edge shops when it comes to diamonds and jewelry.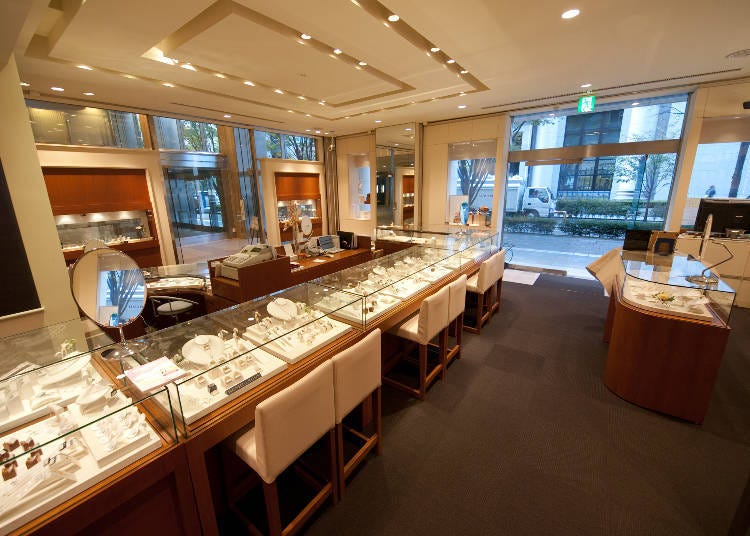 In 1981, the shop founded its own brand called "Hoshi no Suna." Focused on bridal and fashion jewelry, look forward to modern yet elegant creations that convey the unique aesthetics of Japan. On top of original jewelry, a choice selection from Italy and Spain is also available – happy browsing!
オリエンタルダイヤモンド丸の内店

Address

The first floor of new Yurakucho building, 1-12-1, Yuurakucho, Chiyoda-ku, Tokyo, 100-0006

Nearest Station

Yurakucho Station (JR Keihin-Tohoku Line / JR Yamanote Line / Tokyo Metro Yurakucho Line)
2 minutes on foot


Phone Number

03-3287-2801
4. Ginza Sirius: a Hidden Jewelry Shop with Many Unique Pieces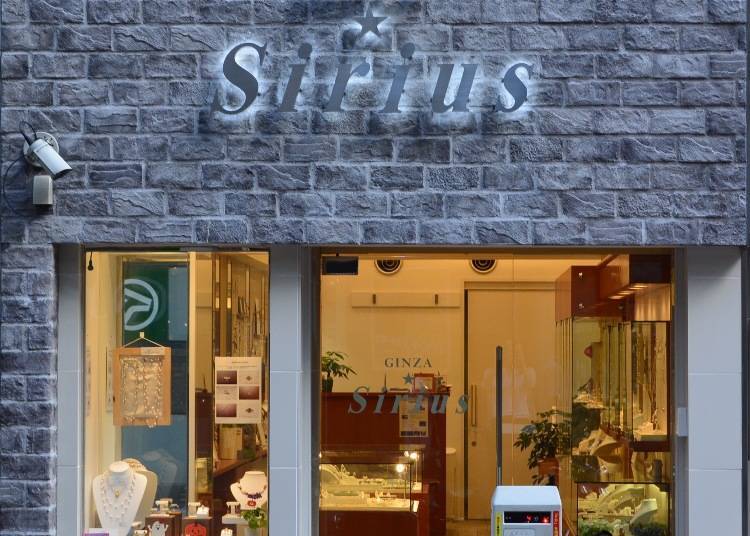 From diamonds to jewelry for a smaller budget: Ginza Sirius. The shop doesn't just sell all sorts of jewelry from elegant to playful but also takes care of maintenance, custom orders, trade-in, refitting, and so on. If you're looking for a unique yet affordable piece or want your favorite necklace repaired, it's the perfect shop to visit.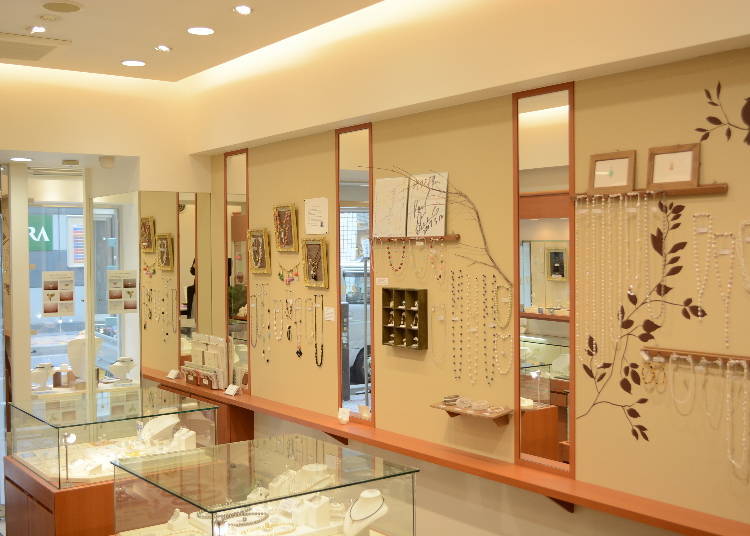 Prices at Ginza Sirius start at 2,000 yen, so no matter how big or small your budget is, we're sure that you'll go home with a unique new accessory that will keep reminding you of your trip to Japan. The best part: the shop is somewhat of a secret tip, so it tends to be a lot quieter than Ginza's major shops. Take your time and browse to your heart's desire.
GINZA Sirius

Address

The first floor of Yoshino Building, 2-11-13, Ginza, Chuo-ku, Tokyo, 104-0061

Nearest Station

Ginza Station (Tokyo Metro Ginza Line / Tokyo Metro Marunouchi Line / Tokyo Metro Hibiya Line)
3 minutes on foot


Phone Number

03-3547-8338
5. Sanyo Ginza Tower: High-Class Shopping in a Fancy Environment
Sanyo Ginza Tower is a fancy commercial facility created under the theme of "harmonize (tradition and innovation)." It promises to let shoppers experience "a commitment to creating" and "new change" under the direction of a Japanese company called Sanyo Shokai, famous for its clothes.
Inside the 9-story building, you'll find high-class men's and women's fashion, accessories, miscellaneous goods, and more. The concierge team knows the offered brands inside out, answering all your questions and helping you navigate the different styles and floors with ease. The staff is also able to speak multiple languages, so don't hesitate to approach them even if you don't know any Japanese!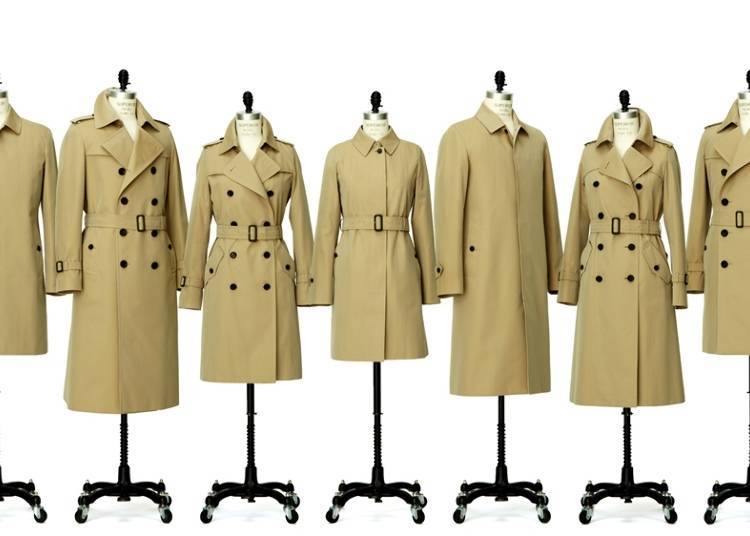 In 2015, Sanyo Senko was awarded the J ∞ QUALITY certificate, "an attestation to genuine Japanese quality." One year later, the brand launched its "100nen coat," or 100-year coat to create a timeless piece of fashion, supposed to be loved by many generations to come – it promptly won the award again. Find the beautiful, timeless coat varieties on the 6th floor.
6. Of HAIR: Get a Haircut as Fancy as Ginza Itself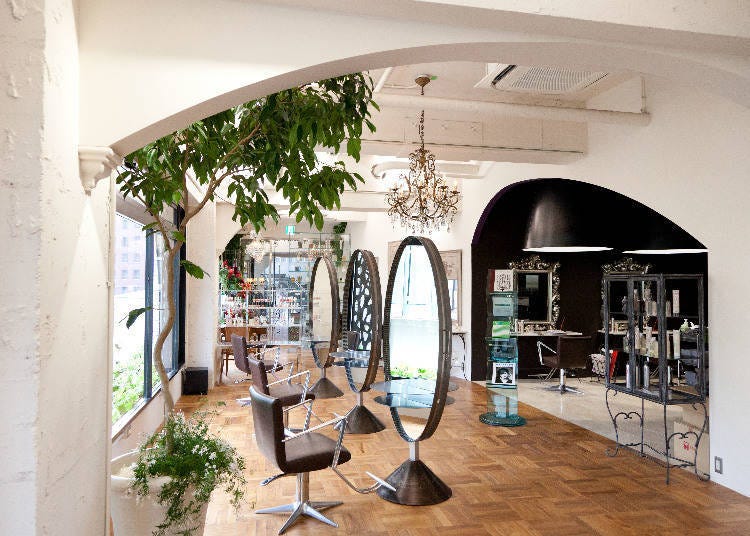 From a healing head spa to a cosmetics shop, Of HAIR Ginza will spoil you from head to toe and make you feel thoroughly fancy. Gaze out the window on lush greenery and relax to the gentle music filling the salon as you enjoy one wellness and beauty treatment after the other. Of course, haircuts, perms, shaves, and everything you'd expect a salon to do is also part of the extensive menu.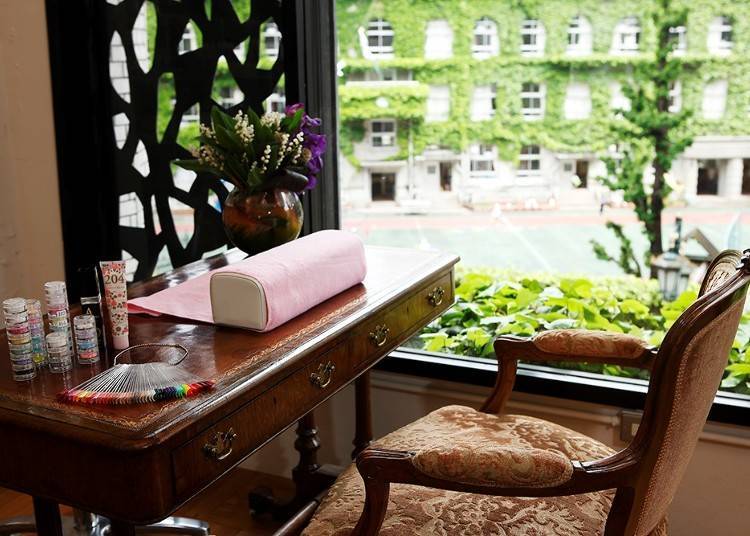 The staff are experts on everything beauty, so take your time to discuss what your preferences are. There's nothing better than sitting down after a long day of work or sightseeing and treating yourself to a luxurious treatment or two.
7. Salon Erimes: Japanese Esthetics in the Heart of Ginza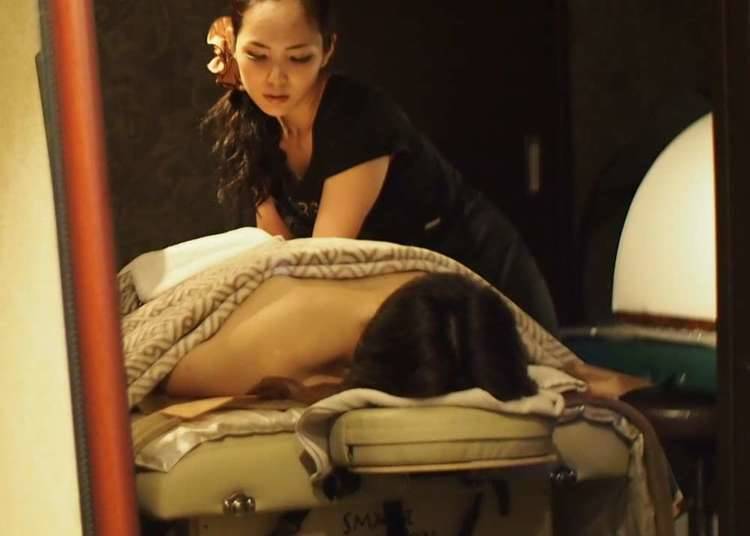 If you're not exactly the type of person to buy a diamond necklace to treat yourself to some of Ginza's luxury, why not head over to Salon Erimes and enjoy their famous esthetics courses? Since its opening in 2008, the salon has gained a huge reputation simply by referrals and reviews and now is known for welcoming many a celebrity, both Japanese and international. Eri Takita, the owner of the salon, has studied numerous treatments and techniques in the USA, Hong Kong, and Thailand, such as psychological counseling, Gestalt therapy, aromatherapy, medical herbs, and more.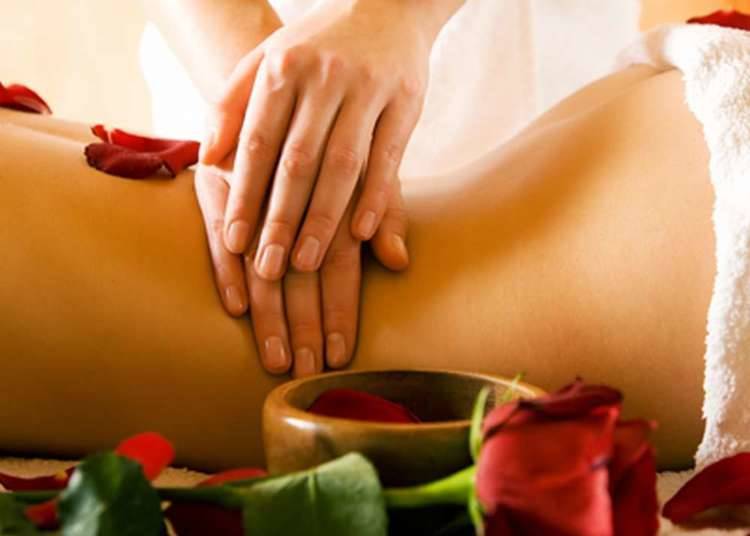 The expert therapists follow the creed of bringing out the characteristic beauty of every age, detoxing you gently with aromatherapy and herbal treatments. From anti-aging to bridal courses, Salon Erimes offers a large selection of options while always striving to make you feel good about yourself.
サロン エリメス

Address

1-27-7, Ginza, Chuo-ku, Tokyo
8. Ginza ViVi: All About Beauty and Cosmetics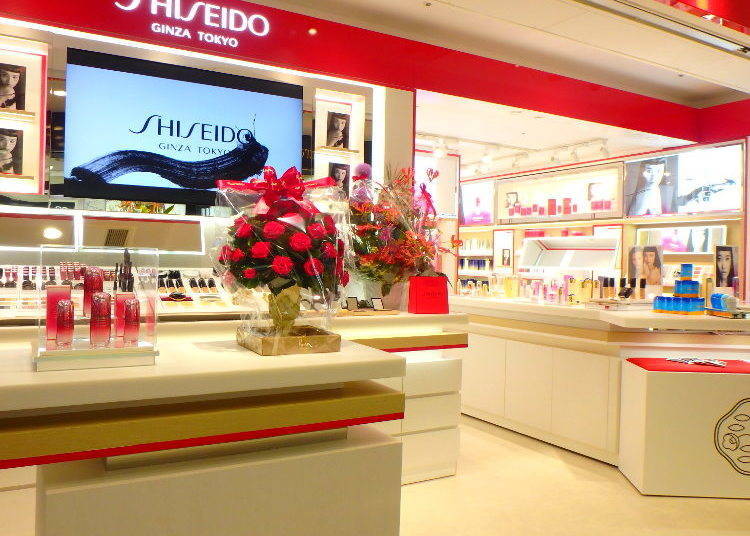 Ginza ViVi specializes in all things beauty and cosmetics, offering famous Japanese brands such as Shiseido, KOSÉ, Kanebo, Albion, Cosme Decorte, and so on. The knowledgeable staff is there to give advice on things such as which makeup tone fits you best, which treatment is best suited for your skin, and any others concerns and questions you might have about beauty and cosmetics.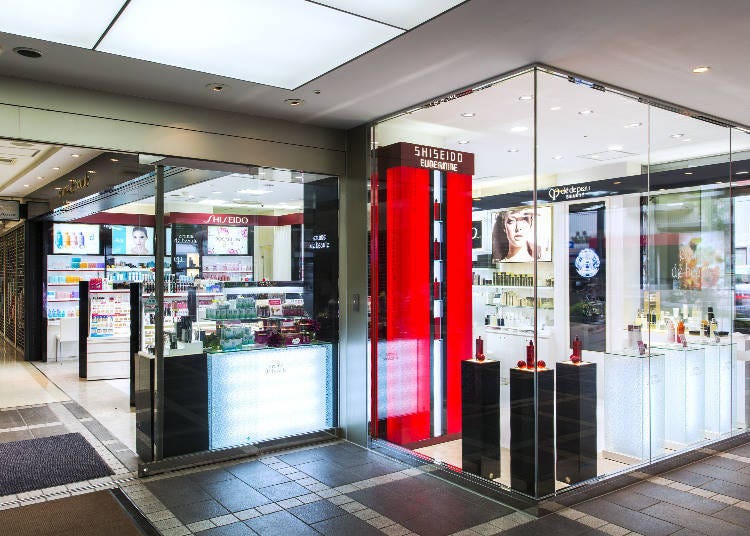 Next to the extensive cosmetics selection, a variety of beauty-related goods and supplements are also available. On top of that, facial treatments and eyebrow styling are offered at Ginza ViVi as well, so why not stop by for a bit of luxury?
9. Nissan Crossing: Experiencing Cutting-Edge Technology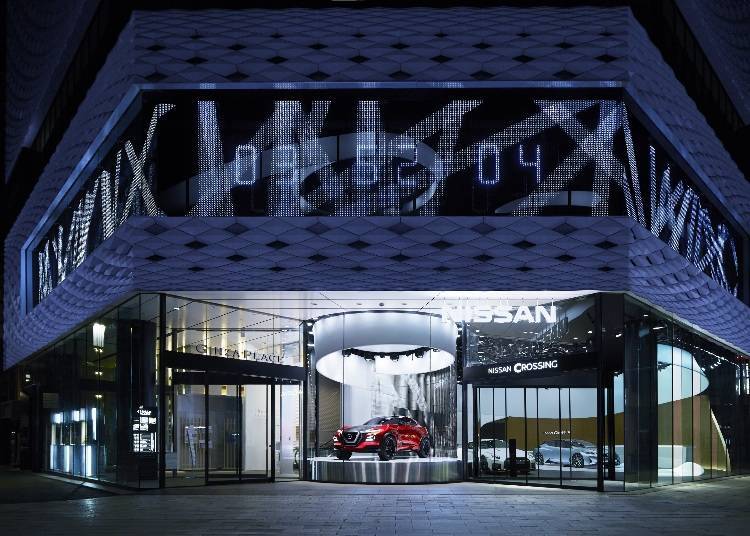 Of course, we're not expecting you to buy a car during your vacation. However, a visit to Nissan Crossing is nothing like a regular car dealership. First of all, the building is impressive – designed with the theme of "spiral," the futuristic architecture seeks to recreate the technological journey of humankind, winding ever upwards. Secondly, Nissan Crossing allows visitors to experience the newest car technologies entirely for free and to try out for yourself.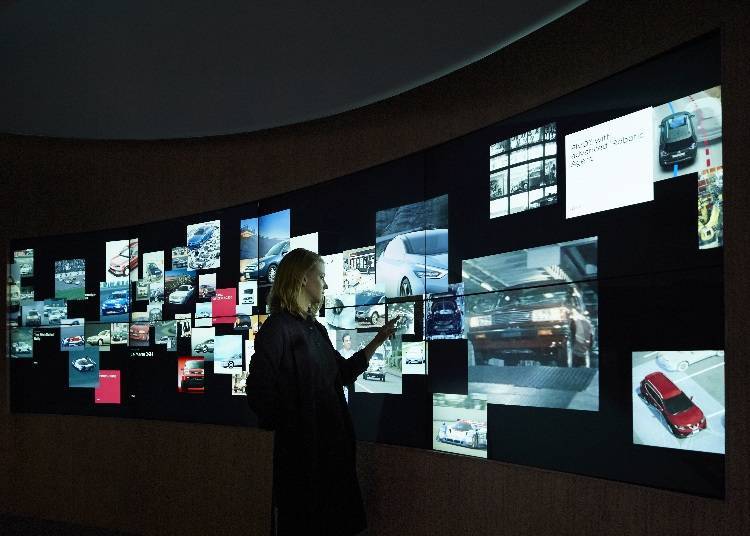 The building changes its colors with the season and for the various events held at Nissan Crossing – the entire complex just seems like a thing of the future, really. Try the latest state-of-the-art technology that soon might be the standard of cars all around the world and get a glimpse of what the future may hold.
Address

5-8-1, Ginza, Chuo-ku, Tokyo, 104-0061
View Map

Nearest Station

Ginza Station (Tokyo Metro Ginza Line / Tokyo Metro Marunouchi Line / Tokyo Metro Hibiya Line)


Phone Number

03-3573-0523
10. Lotte Duty Free: One Last Shopping Spree Before Returning Home
Simply bring your passport and enjoy duty-free shopping at Ginza's Lotte Duty Free. It's located on the 2nd floor of Tokyu Plaza, a shopping complex that is on its way to becoming a new local landmark, so it's really hard to miss! Offering over 200 brands, don't hesitate to go on a proper shopping spree!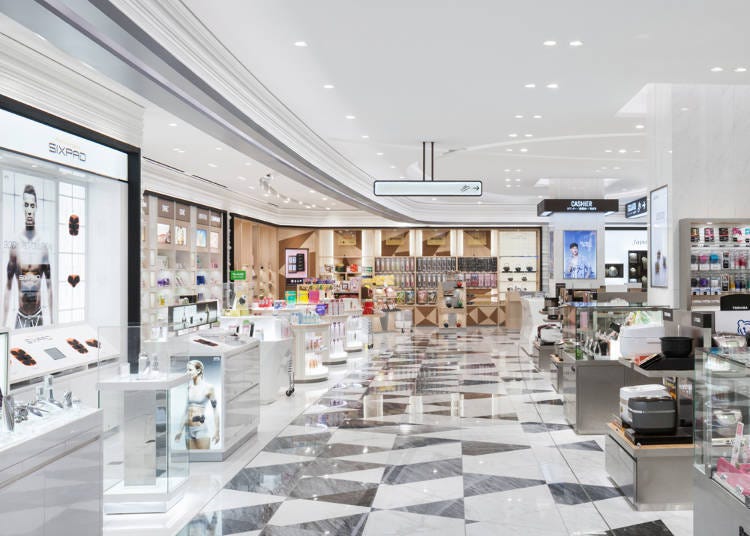 Lotte Duty Free's Ginza location is the largest kind of airport-style duty-free shop, offering pretty much everything and more that you'd find behind the security check. Whether you want to spend the rest of your Japanese yen, find a fancy souvenir, or just strike a nice bargain, we're sure that you'll find something you like!
Address

Tokyu plaza 8, Ginza, the ninth floor, 5-2-1, Ginza, Chuo-ku, Tokyo, 104-0061
View Map

Nearest Station

Ginza Station (Tokyo Metro Ginza Line / Tokyo Metro Marunouchi Line / Tokyo Metro Hibiya Line)
1 minute on foot


Phone Number

03-6264-6200
11. Ticket Sundry: Gift Cards, Money Exchange, and Money Transfer!
Ticket Sundry takes care of all sort of financial matters, from gift certificates, coupons, travel and concert vouchers, to currency exchange and even international money transfer. The shop is just a one-minute walk away from Ginza Station, making it particularly convenient to drop by for whatever you need.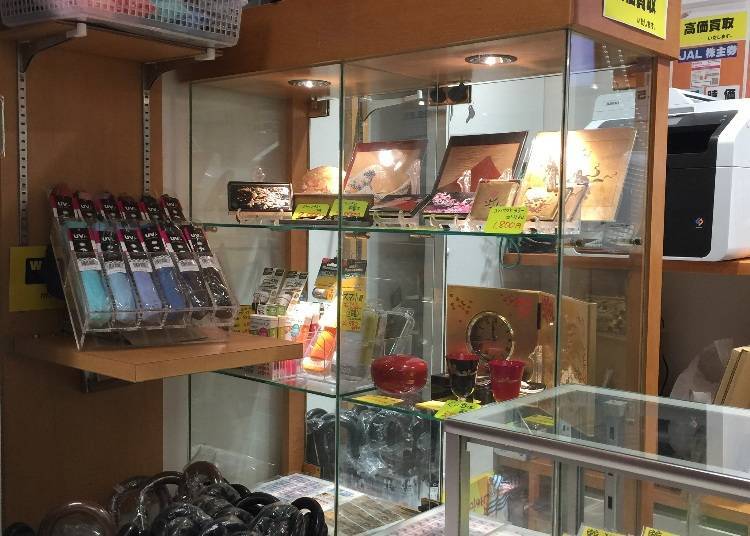 Ticket Sundry even offers a smartphone repair service that'll get your phone fixed or your battery exchanged in no time! Even if you're looking for a souvenir, the shop has you covered with a tasteful selection of traditionally Japanese crafts and goods. The little shop can be found in the center of Ginza Five's basement floor, directly connected to Exit C1 of Ginza Station.
Address

Ginza five, 5-1, Ginza, Chuo-ku, Tokyo, 104-0061
View Map

Nearest Station

Ginza Station (Tokyo Metro Ginza Line / Tokyo Metro Marunouchi Line / Tokyo Metro Hibiya Line)
1 minute on foot


Phone Number

03-6264-5117
12. Exchangers: Currency Exchange at Excellent Rates!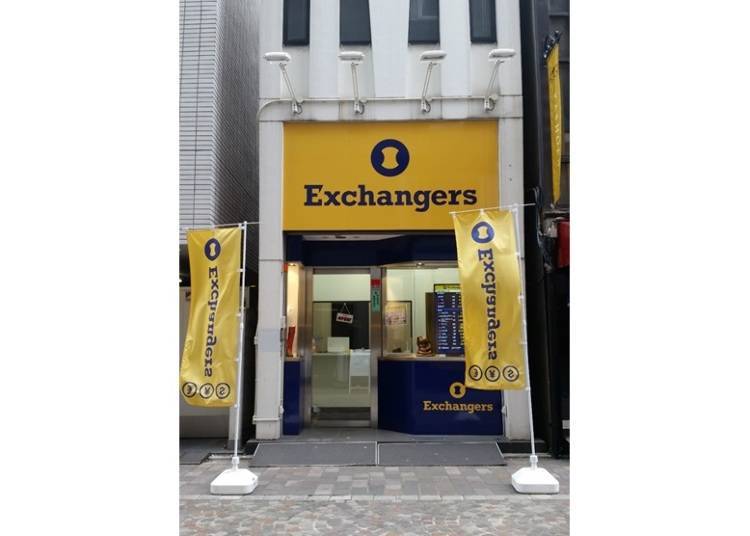 Exchangers is one of Ginza's largest currency exchange stores, dealing in 96 kinds of currency! The staff is able to speak both English and Chinese, making money exchange particularly easy and comfortable.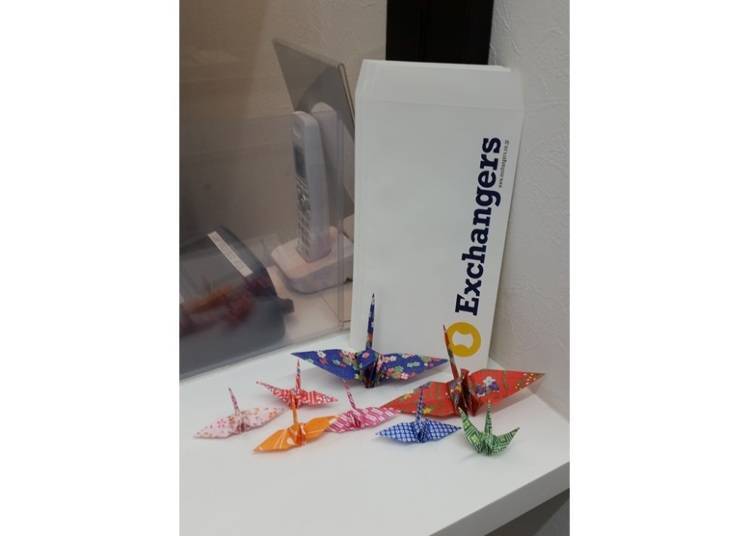 One shop is just a 20-second walk away from Ginza Station, easily accessible from both Yurakucho and Shinbashi – simply look for the yellow sign! One of the big characteristics of Exchangers is that the currency exchange rates are always as low as possible.
Ginza fuses Japan's tradition and innovation in the fanciest way imaginable. Stroll along the glitzy streets and take in the unique atmosphere – whether you're just here for window shopping or to take home a bit of luxury for yourself. In any case, the famous neighborhood and its many shops and restaurants is a must-visit for everyone coming to Tokyo!
*This information is from the time of this article's publication.
*Prices and options mentioned are subject to change.
*Unless stated otherwise, all prices include tax.