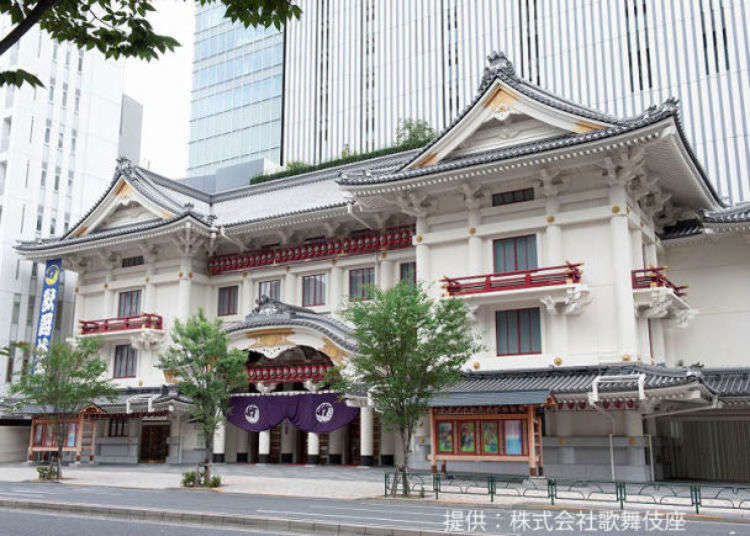 Kabuki, a play that has been performed for more than 400 years in Japan. For you to enjoy your first time watching kabuki, some points to remember are described below.
Let's go to the Kabukiza Theater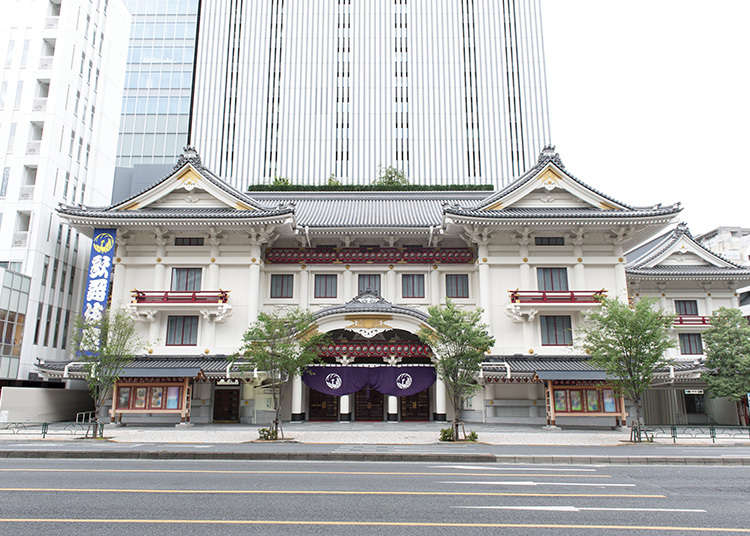 Kabuki is performed at eight theaters across the country, but the Kabukiza Theater at Ginza is the most representative among them. Directly connected to the Higashi-Ginza subway station, the Kabukiza Theater just completed some renovation in 2013. It has been boldly renewed with a modern high-rise building while keeping its traditional facade.
Address

4-12-15, Ginza, Chuo-ku, Tokyo, 104-0061
View Map

Nearest Station

Higashi-Ginza Station (Tokyo Metro Hibiya Line / Toei Asakusa Line)


Phone Number

03-3545-6800
Our recommendation is a single act seat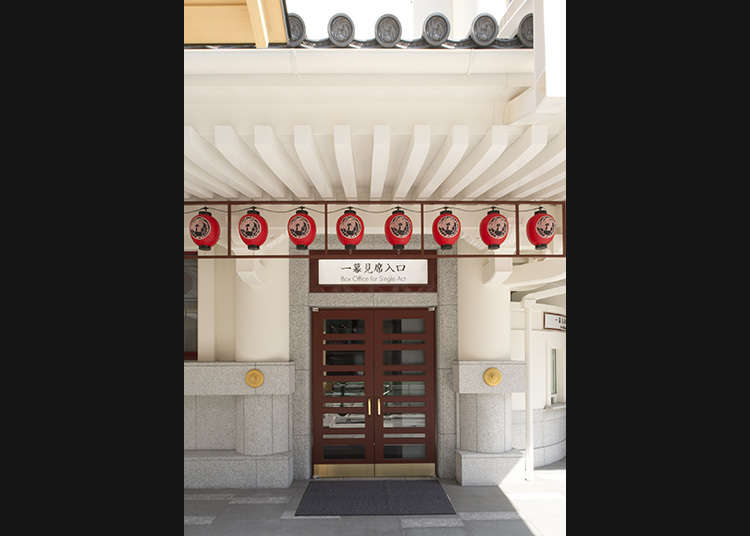 There are several types of seats. If you wish to enjoy the presence of the actors, the best are the seats close to "hanamichi", on which actors walk during the show. Box seats are also recommended as you can enjoy the play in a relaxed manner like a private room. But those seats are expensive, so if you just want to experience what kabuki is like, let's buy a ticket for a single act seat ("hitomakumiseki"), where you just watch a short act. The fee depends on the title, but it costs only about 500 - 2,000 JPY for 1 person.
You can book a ticket in advance on the internet. Tickets for popular actors or titles may be sold out, so you should book in advance if you don't want to miss it. However, single act tickets are not available for reservation. You can buy them only at the theater on the day of the performance. On the day you want to see an act, you go to the theater directly and get a ticket at the box office on the left side of the entrance.
Titles even beginners can enjoy are "Shibaraku", where a hero punishes villains, or "Renjishi", where you enjoy dynamic and flowing dances of actors who play the spirit of lions. Furthermore, in "Kanjincho", you can see the kabuki specific actions such as nirami, or a glare, and tobi-roppou, actor leaving the stage through hanamichi by jumping.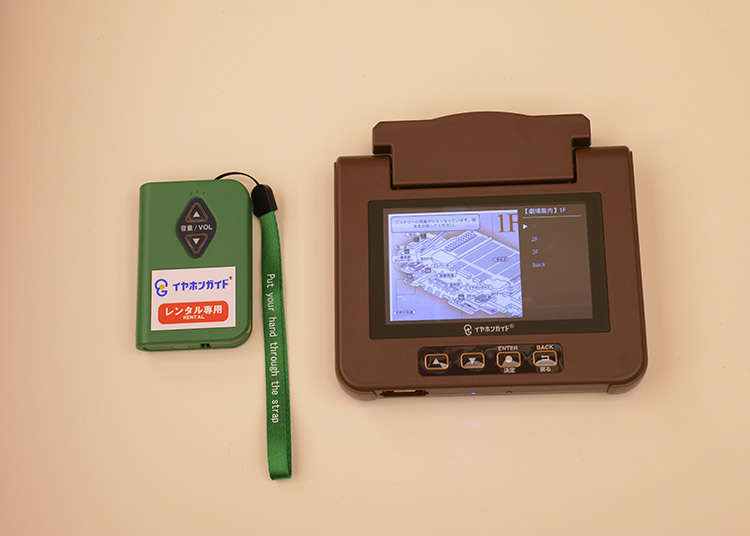 Kabuki is performed in Japanese throughout the play, but the theater lends out "G-Mark Guides" (captioning) for a fee. Only English guides are available, but the outline and some lines of the play are explained in English which will help you understand the story at the same time you watch the play. The fee for the guide is 500 yen for a single act seat. You pay additional 1,000 yen as a deposit and get it back when you return the guide.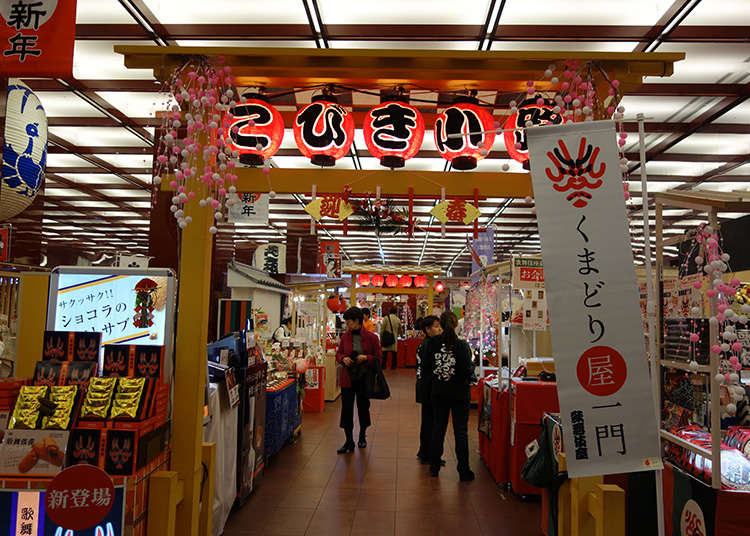 At the souvenir shop "Rakuza" on the fifth floor of the Kabukiza Tower, photos of kabuki actors, tenugui (Japanese thin cotton cloth), and many other kabuki-related goods are available. At Kibikicho Square, on the second basement floor and directly connected to the subway station, there are plenty of stationeries and Japanese goods with kabuki motifs reflecting the beautiful stage! Even if you don't have a ticket, you can drop by and buy souvenirs of Japan.
Address

GINZA the fifth floor of KABUKIZA, 4-12-15, Ginza, Chuo-ku, Tokyo, 104-0061
View Map

Nearest Station

Higashi-Ginza Station (Tokyo Metro Hibiya Line / Toei Asakusa Line)


Phone Number

03-3545-6568
*This information is from the time of this article's publication.
*Prices and options mentioned are subject to change.
*Unless stated otherwise, all prices include tax.