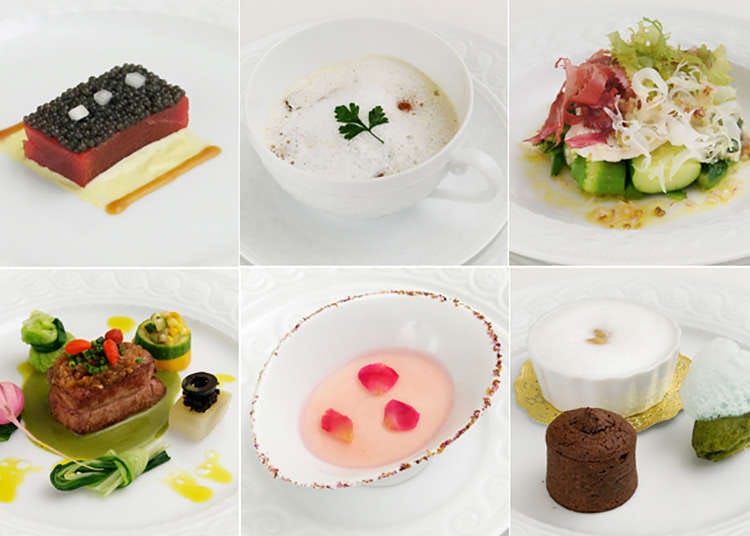 A restaurant offering carbohydrate-limited dishes, located in the Ginza/Marunouchi area, which gives off the image of luxurious restaurants. Carbohydrate restriction is a form of dieting currently in fashion in Japan, where you limit your intake of carbohydrates or sugar. Here, we will introduce restaurants where you enjoy delicious dishes, while being able to slim beautifully by limiting your carbohydrates.
"hi・mizu・tuchi (sun water earth)" recipes that maximize the benefits of ingredients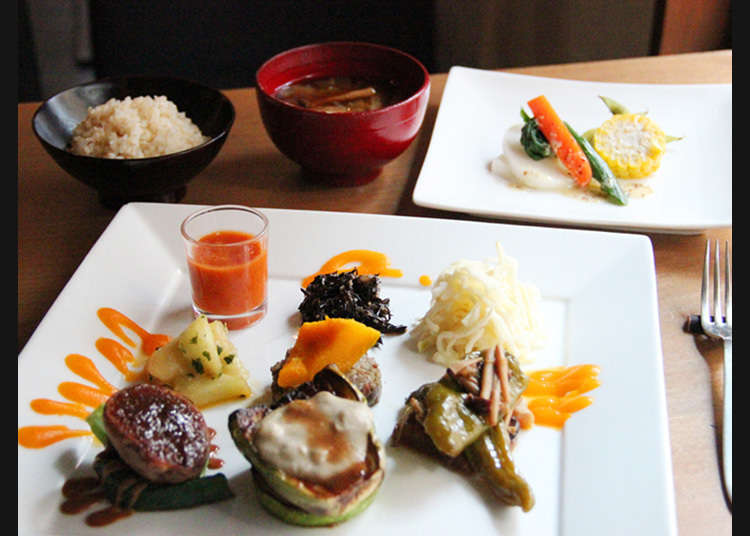 You can enjoy French style dishes mainly with vegetables at "hi mizu tuchi", which values the original flavor of the ingredients. There are three type of lunch menus. We recommend "Harmony lunch hi", which includes amuse-bouche, assorted vegetables, rice and miso soup, but does not have fish nor meat, or "Harmony lunch mizu", which comes with either fish or meat. If you feel like splurging a little, how about "Harmony lunch tuchi", where you can choose chilled hors d'oeuvre, seasonal cooked vegetables, natural yeast bread and a soup as well as a dessert and a drink?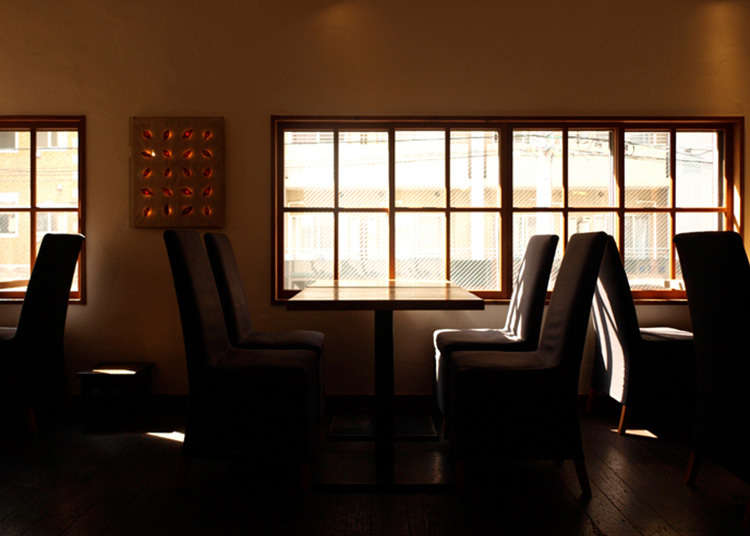 Most vegetables are chemical free or fertilizer free. The restaurant's passion for ingredients is made evident in various ways such as the use of organically-grown rice and how they cook with a hagama (traditional iron pot), or the fermenting and brewing of their seasonings by koji (rice mold) naturally produced in a brewery. The hojicha (roasted tea) included in "Harmony lunch hi" and "mizu" is also grown naturally.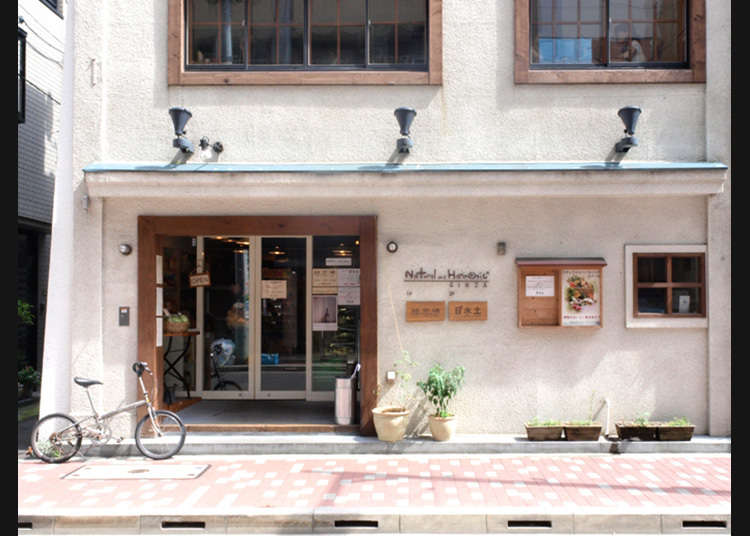 The restaurant is in a corner where traditional houses and shops stand, a little away from the main street of Ginza. The building constructed in 1929 was renovated, and is rich in atmosphere. After the meal, don't forget to check out the fresh vegetables in season and the carefully selected ingredients at "Yuichiba (Natural Harmonic Ginza)" on the ground floor.
日水土

Address

2F Natural&Harmonic Ginza, 1-21-13, Ginza, Chuo-ku, Tokyo, 104-0061
Low sugar content French "mikuni MARUNOUCHI"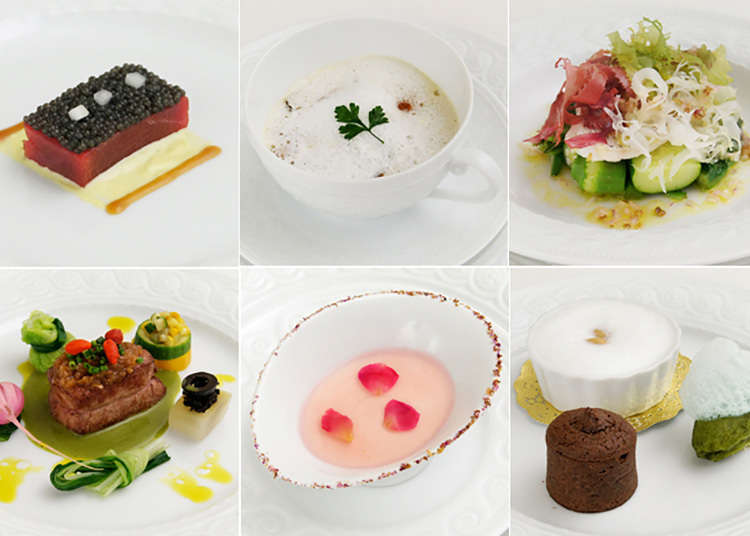 Mr. Kiyomi Mikuni, a French chef, is the pride of Japan. "mikuni MARUNOUCHI" produced by Chef Mikuni, offers a "low sugar content French menu", and it is the same menu as the one offered at its main restaurant in Yotsuya, but arranged mainly with vegetables in Tokyo. By collaborating with Mr. Satoru Yamada, a specialist in low sugar content diets and the head of the diabetes center of Kitasato Institute Hospital, Chef Mikuni succeeded in limiting the sugar content till up to 40g per meal. You can enjoy real French dishes with less sugar content than a cup of rice!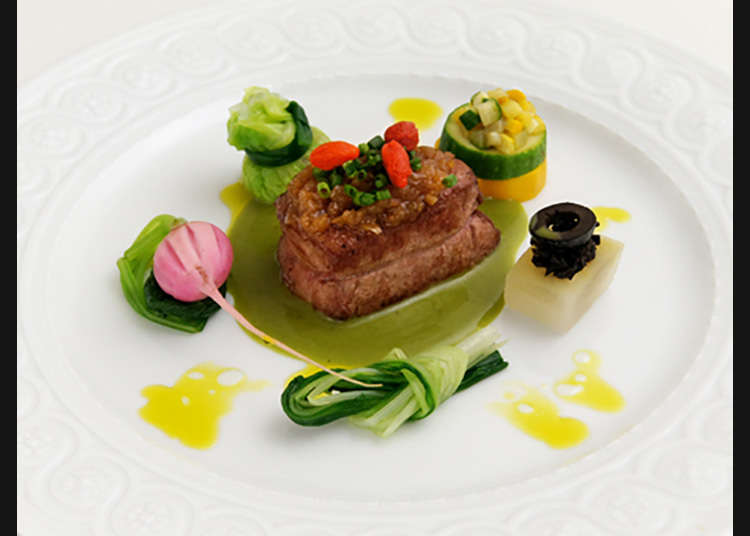 The menu remains unchanged throughout the year and consists of seven dishes. You will feel happy just by seeing a dish so beautifully plated with vegetables such as the main dish "Rôti of beef fillet dressed with confit shallot and flavored with green mustard." We heard that the restaurant adjusts the sugar content of the ingredients used for the garnishes, but you will never feel unsatisfied with the amount of food.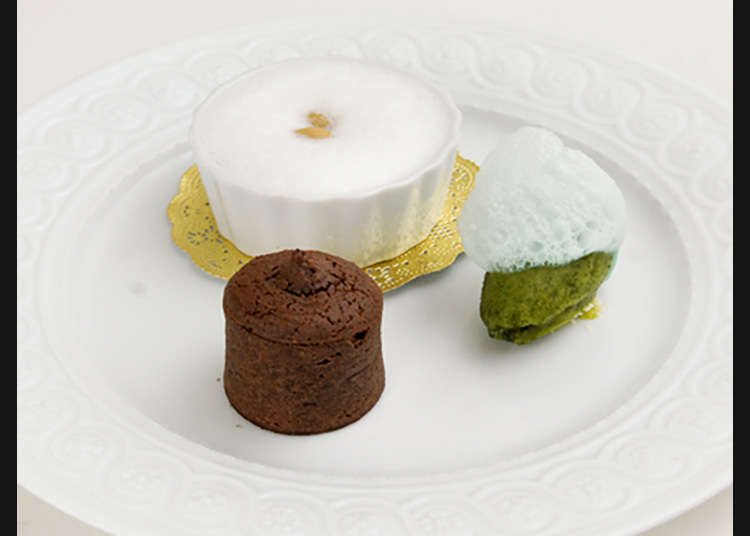 "Fusumapan (wheat bran bread)" is a low sugar content bread that uses the peel of wheat. For desserts such as "Fromage blanc with rose aroma" or "Coulant au chocolat and green tea sorbet garnished with fruits," no-calorie natural sweeteners are used. There are many ideas to enjoy delicious dishes good for your soul and body.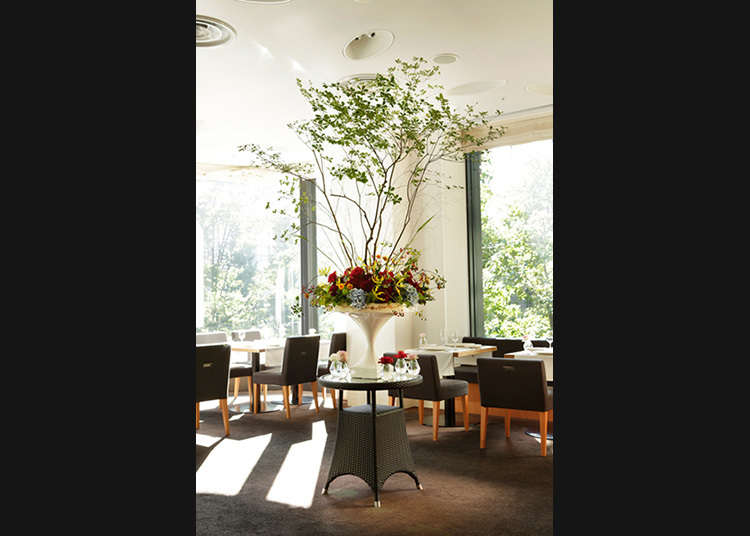 The restaurant is decorated with flowers from "HANAHIRO CQ," which is located on the a floor below, and the tables have seasonal flowers and organic herbs, making the restaurant an "oasis in Marunouchi". The "low sugar content French menu" is available only for dinner. Don't forget to put in your reservation two days in advance (since ingredients may change according to the stock or the season, and the amount of sugar content will change accordingly).
mikuni MARUNOUCHI

Address

Marunouchi brick square annex 2F,2-6-1, Marunouchi, Chiyoda-ku, Tokyo,100-6902
*This information is from the time of this article's publication.
*Prices and options mentioned are subject to change.
*Unless stated otherwise, all prices include tax.