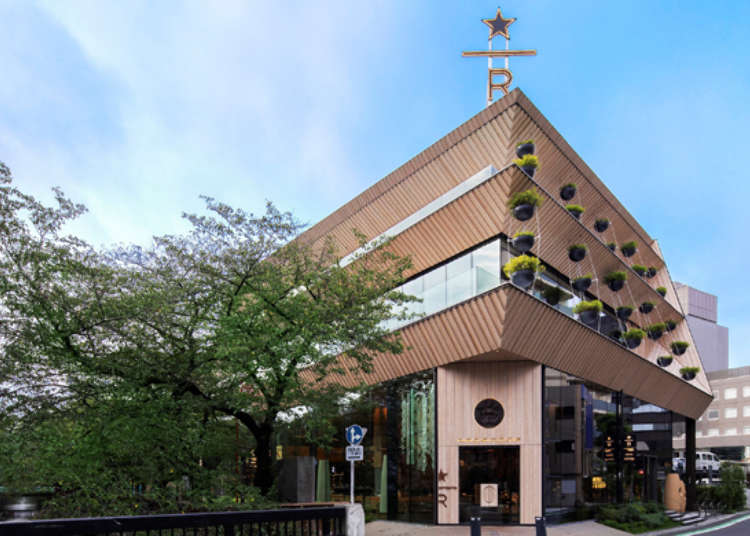 Starbucks celebrates anniversary of the Starbucks Reserve Roastery in Tokyo.
Tokyo's Starbucks Reserve Roastery, a high-end version of the familiar coffee shop chain, is nearing it's first anniversary. To mark the occasion, they are offering special drinks and events that can't be found anywhere else. Starbucks fans won't want to miss this opportunity to experience a side of Starbucks that you've never seen before!
A Coffee Paradise in the Middle of Tokyo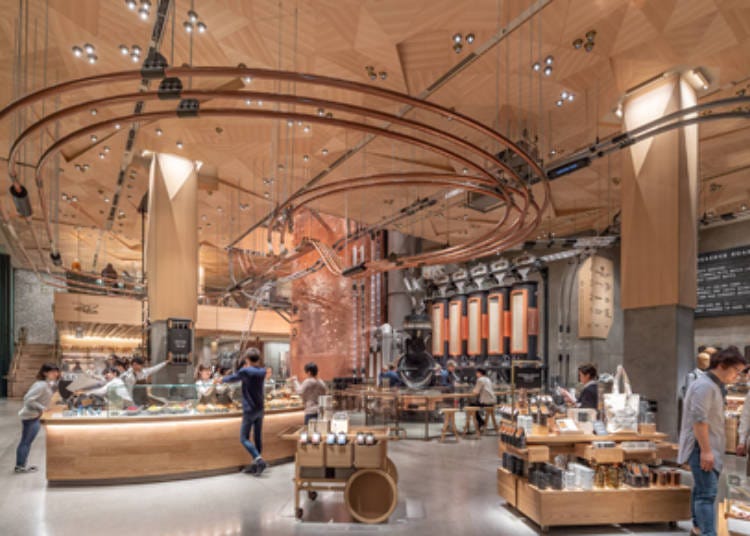 Located on the Meguro River, Starbucks Reserve Roastery Tokyo inhabits a light, airy building designed by architect Kengo Kuma. The building was designed to suit the neighborhood, and blends Japanese details with Starbucks' signature style both inside and out. Each of the four floors of the Roastery offers a new experience. Let's go on a tour, shall we?

The first floor features a coffee bar and one of the two roasters. These two large roasters can roast up to 1,800 kg of coffee per day. That's a lot of coffee! Coffee lovers will enjoy the coffee bar, where skilled baristas will prepare coffee to suit your taste, adjusting the beans and brewing method to make your perfect cup. You will also find Princi, an authentic Italian bakery offering pizzas, breads, and pastries that are unlike anything you will find at your neighborhood Starbucks. The room is dominated by a 17-meter copper cask that is used to "rest" the beans after roasting. Surrounding the cask are copper cherry blossoms that echo the Meguro River cherry blossoms that bloom right outside the door. Enjoy the cherry blossoms inside and out when you stop by the roastery this spring!
The second floor features the Teavana Bar, where tea-based drinks are reimagined as cocktails. Try Teavana's signature drink, a matcha-flavored cream soda made with matcha, ice cream, and sparkling water. You can also buy your favorite teas to take home for gifts or for yourself! Enjoy the Japanese-style atmosphere created by washi wallpaper and a wall of teacups.

The third floor is home to the Arriviamo Bar, a full service bar offering coffee and tea-inspired original cocktails. An outdoor terrace looks out over the Meguro River cherry trees, making this a great spot for pre- or post-hanami flower-viewing party drinks! Another terrace can be found on the fourth floor, where you'll also find an event space and a packing line where roasted beans are packed for shipment. Ever wondered how those Starbucks beans you buy at the shop are processed and packed? Now's your chance to find out!
First Anniversary Special Menu
In commemoration of the Roastery's first anniversary, the following special menu items will be available for a limited time. Don't miss your chance to try these unique drinks and sweets!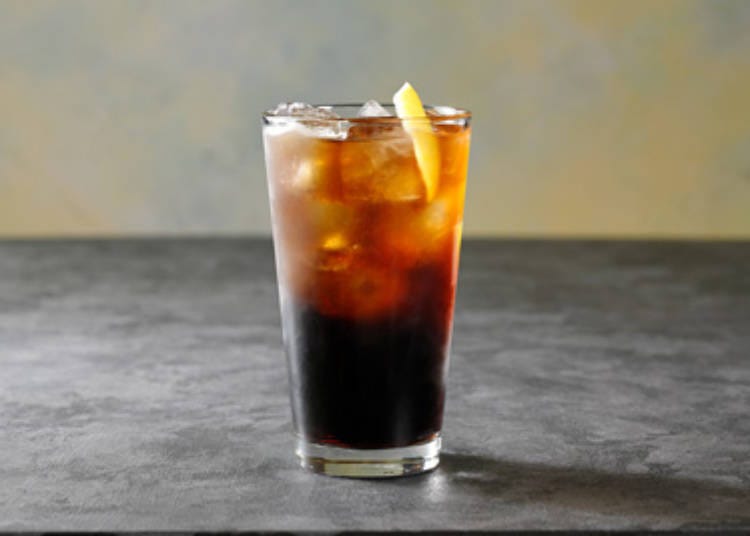 Barrel-Aged Highball
Barrel-Aged Highball
Price: 900 yen
*Does not include alcohol.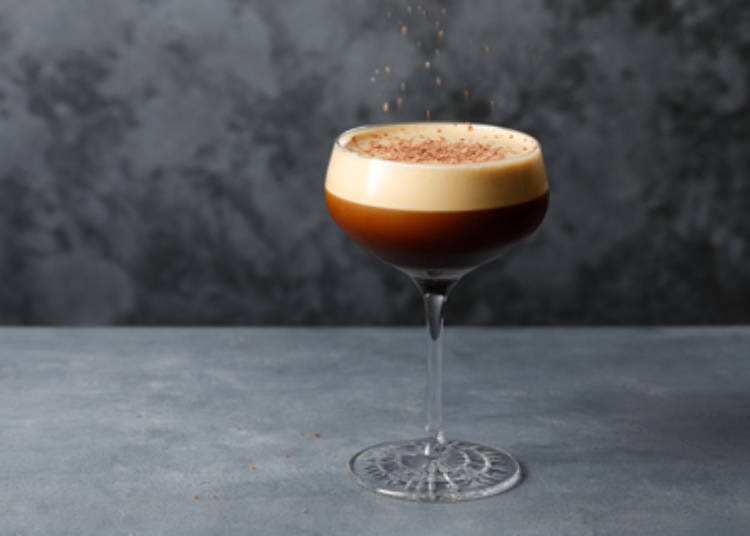 Starbucks Reserve Espresso Martini
Starbucks Reserve Espresso Martini
Price: 2,000 yen
*Includes alcohol.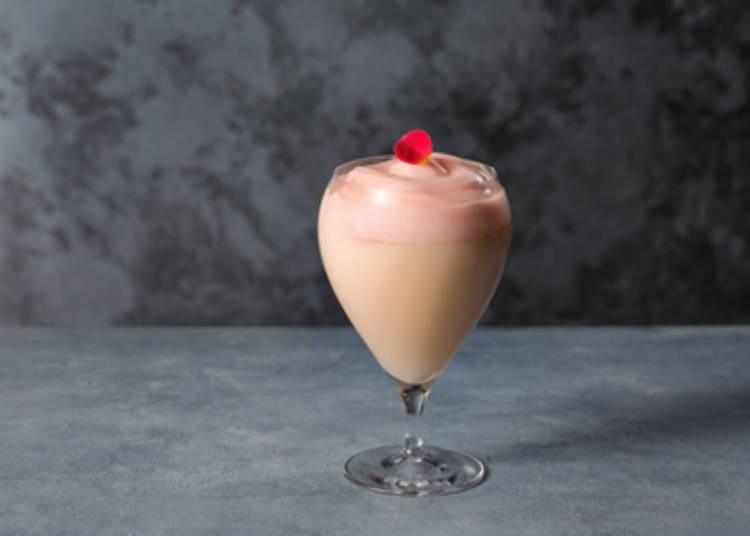 Berry Monkey Milk Tea
Berry Monkey Milk Tea
Price: 1,800 yen
*Includes alcohol.
Spring Sour
Spring Sour
Price: 2,000 yen
*Includes alcohol.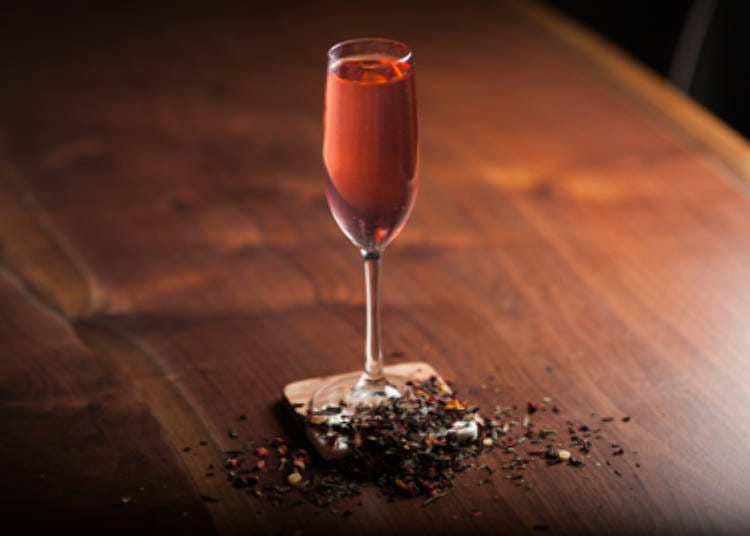 Sparkling Sakura Allure
Sparkling Sakura Allure
Price: 2,000 yen
*Includes alcohol.
Anniversary Tiramisu Flight
Anniversary Tiramisu Flight

Price: 1,800 yen
A set of 4 special flavors of tiramisu: (from the front) classic, matcha, strawberry, and coffee. These are also available in single servings for 750 yen each.

With cherry blossom season almost upon us, this is a great time to check out this unique Starbucks store before taking a stroll beneath the blossoms!

Starbucks Roastery Meguro Location (as pictured):
2 Chome-19-23 Aobadai, Meguro City, Tokyo 153-0042

Source: https://www.starbucks.co.jp/press_release/pr2020-3387.php
*This information is from the time of this article's publication.
*Prices and options mentioned are subject to change.
*Unless stated otherwise, all prices include tax.