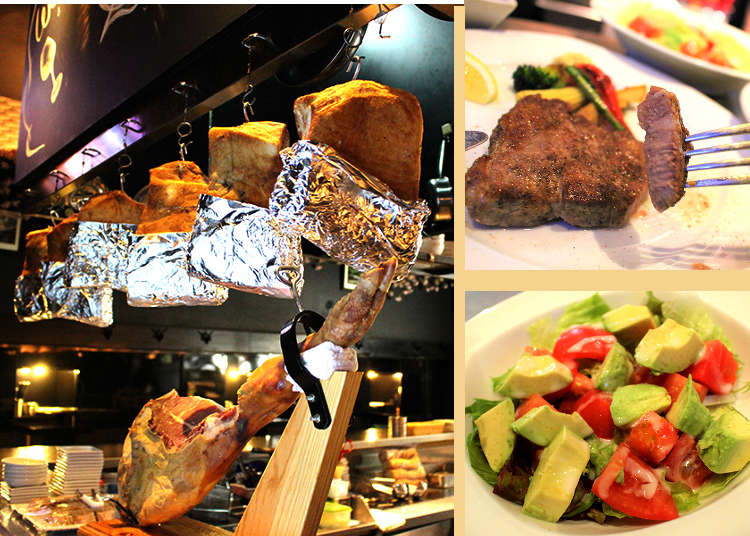 Standing bars are a wonderful thing - fancier than a regular pub, yet less pricey and more casual than a full-fledged bar. One of the Tokyoites' favorite standing bars is Q in Ebisu, offering both amazing food and a great selection of spirits. Let's take a closer look!
Q, the Fusion of Fancy Wine and a Casual Atmosphere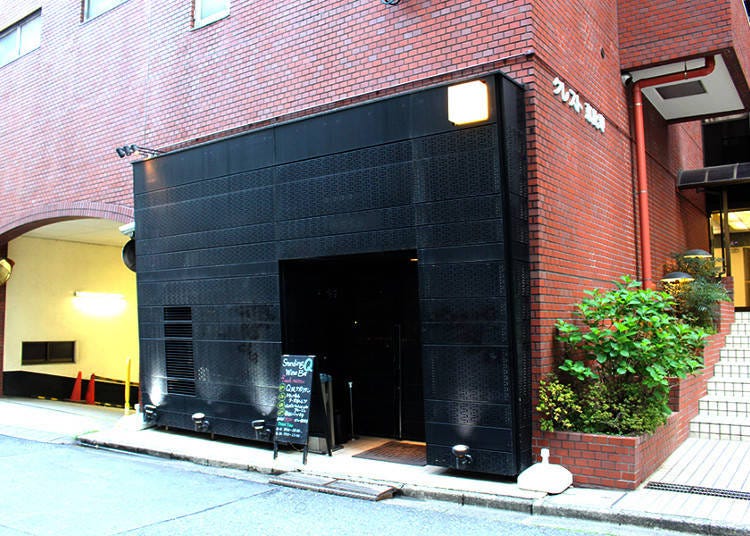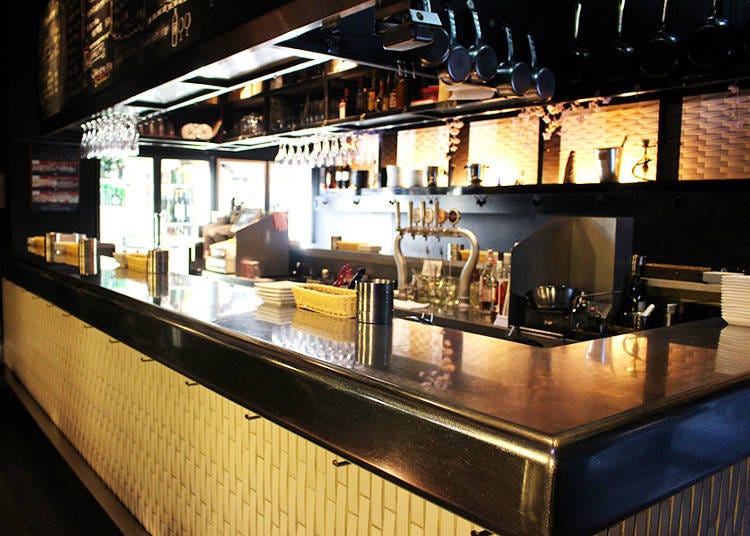 Q is only a short walk away from Ebisu Station and looks like a chic hideaway from the outside. The interior follows a fashionable black theme and offers a nice U-shaped counter to relax at. With dim lighting, the atmosphere is sophisticated but also makes Q a very cozy place.
Look forward to a rich selection of wines from France, Spain, Germany, and many other places, with a special focus on Italy. Beer, cocktail, and champagne varieties are also plentifully available. If you don't know what to order, ask the knowledgeable staff for a recommendation!
Q's Amazing Wine Selection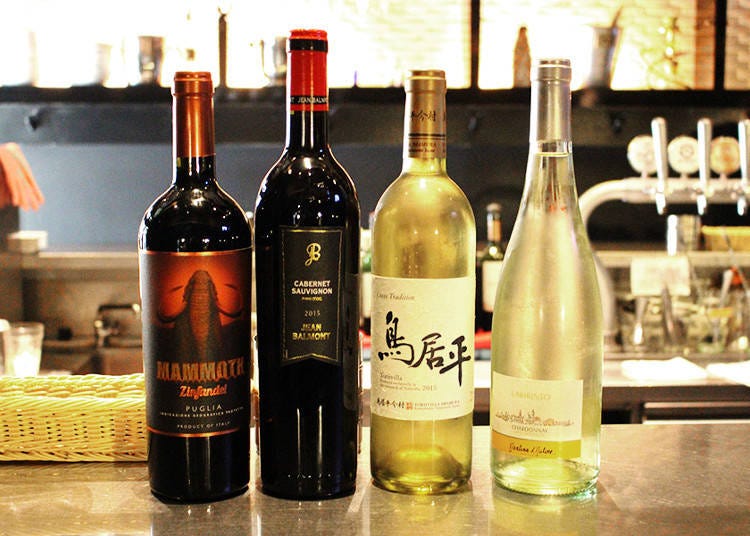 We asked Wine Bar Q's staff to highlight some special wines for us. On the picture from the left is the rich yet delicate Mammoth Zinfandel (700 yen per gladd, 3,200 yen per bottle), the well-balanced and fragrant Cabernet Sauvignon Jean Balmont (600 yen per gladd, 2,900 yen per bottle), the light and fruity Toriivilla Imamura Cuveé Tradition (700 yen per glass, 4,000 yen per bottle), and the fresh and citrusy Ombra Chardonnay Frizzante (600 yen per glass, 2,900 yen per bottle; tax included in all prices).
Try Q's Wine-Based Cocktails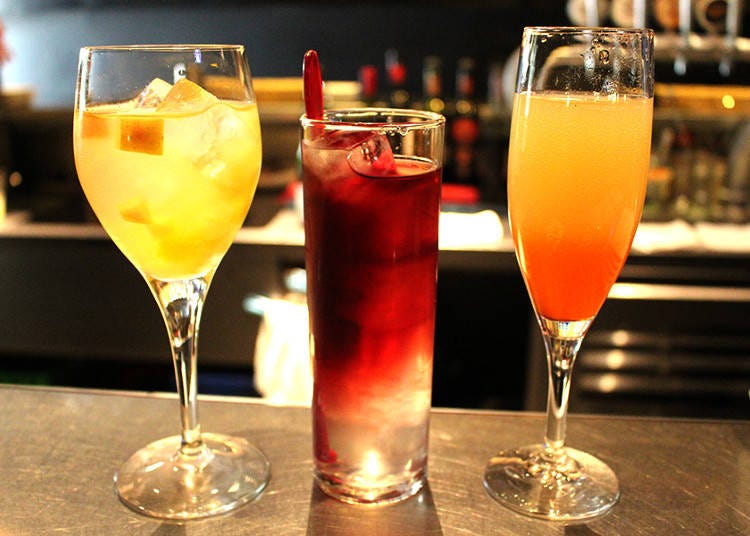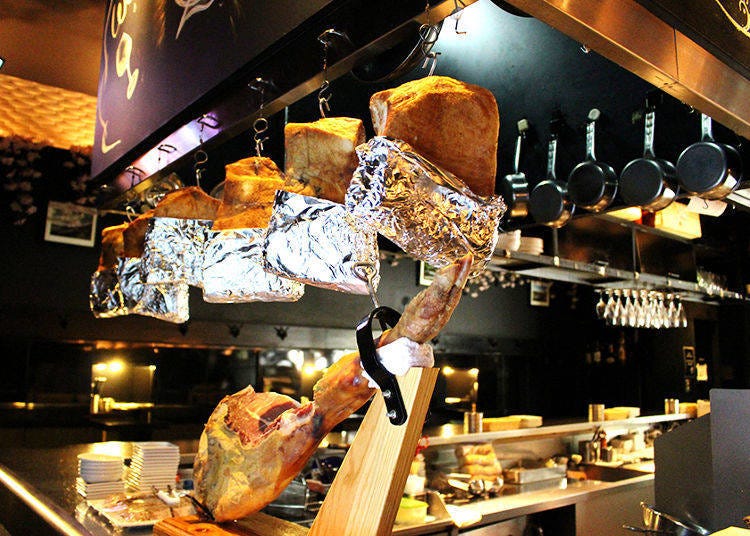 The standing bar's wine-based cocktails are also beloved by many of its customers. On the photo from the left are the fruity Sangria (from 600 yen), the refreshing red wine-based American Lemonade (from 600 yen), and the wonderfully dry Bellini with white wine and peach nectar (800 yen). Try your way through the colorful variety of wine cocktails that don't only look great but also taste amazing!
Four kinds of Japanese draft beer can also be enjoyed, for a mere 500 yen per serving.
Q has a cover charge of 300 yen, but the savory home-made bacon is included in this small fee! The best part is that you can ask for as many bacon servings as you like! This delicious snack is so popular, it is often sold out late in the night. This savory treat goes excellent with all kinds of drinks!
Snack Your Way Through Q's Tasty Side Dish Menu!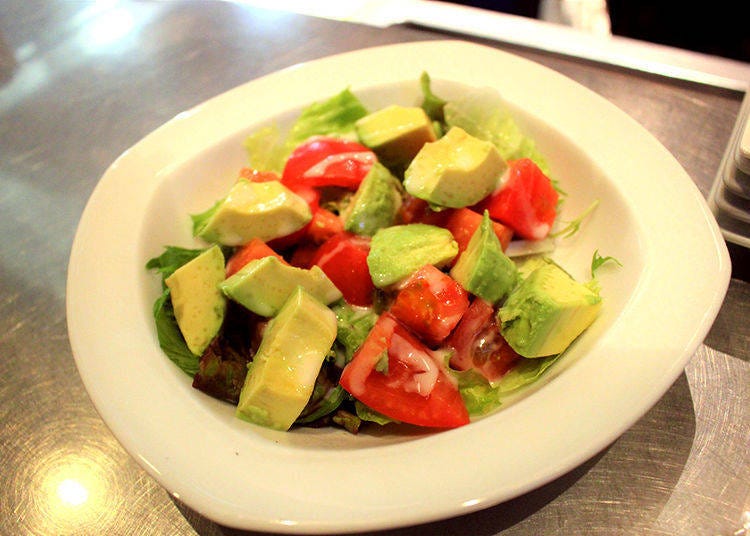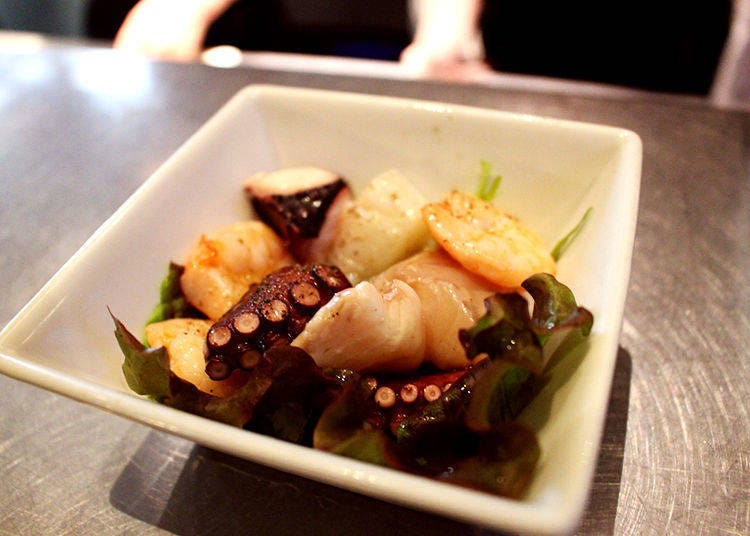 Drinking makes one hungry - that's a universal truth. Rest assured, though, because Q offers an amazing menu with various side dishes centered on Italian and French cuisine, available for extremely reasonable prices starting at 500 yen.
"We stick to dishes that match wine and other spirits," says Mr. Sakurai, the chef of Standing Bar Q. One of the bar's most popular menu items is the avocado tomato salad for 500 yen - the fresh avocados and tomatoes are refined with a fruity dressing that is light and refreshing!
Another recommendation is the three kinds of marinated seafood, also for 500 yen. Look forward to octopus, shrimp, and fish of the day in a sweet and sour marinade, making for a wonderfully luxurious taste! It's just the right size to snack on between sips.
We also urge you to try the grilled vegetables on onion sauce, available for 500 yen as well. The dish features plenty of vegetables that come with plenty of seasoning and a rich onion sauce. It's a versatile snack that fits any kind of drink!
Proper Meals at Wine Bar Q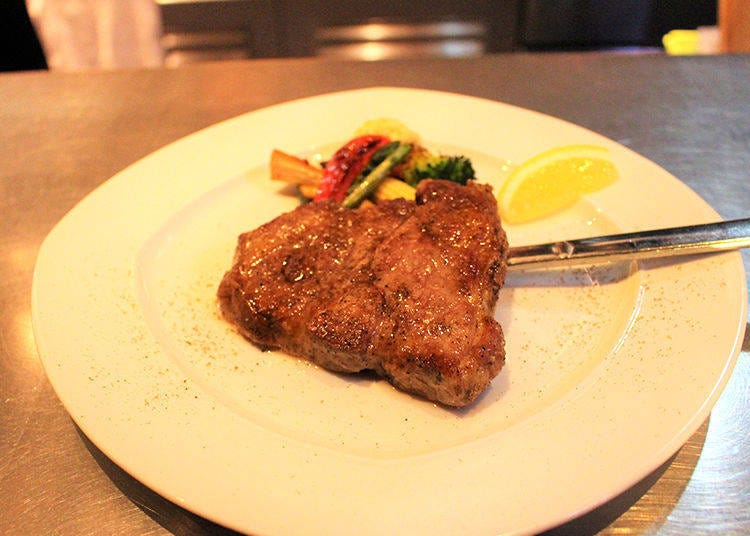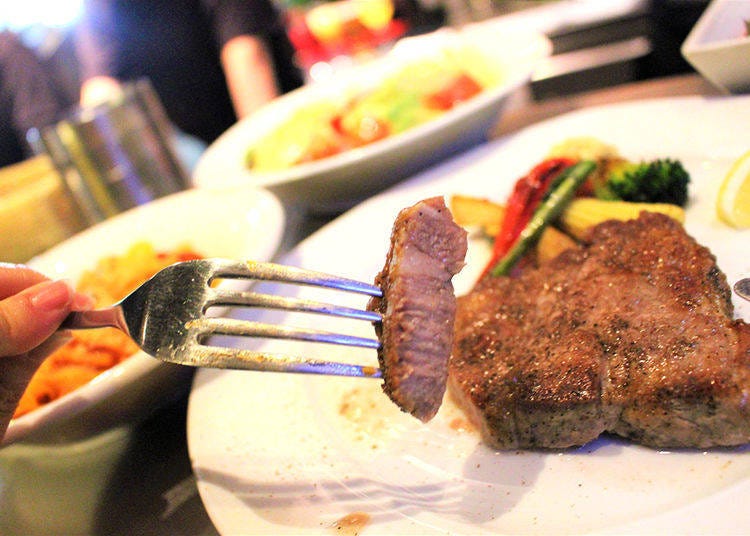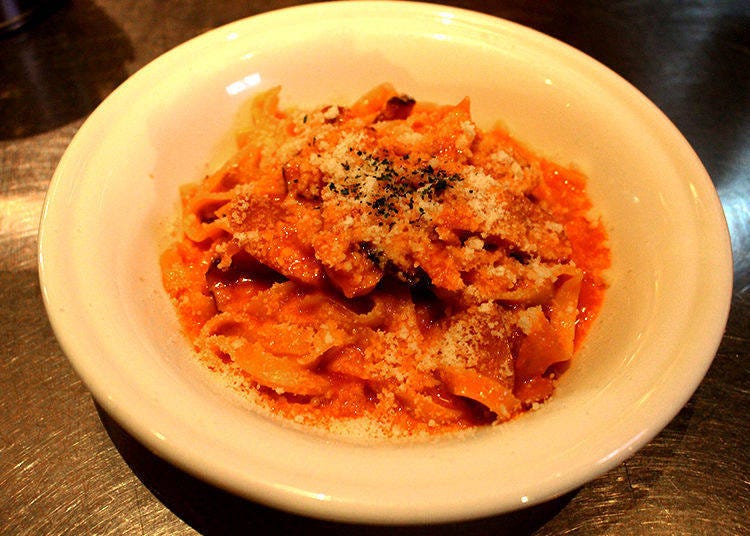 The Hokkaido "dorobuta" pork steak for 1,000 yen is only one of Q's amazing full-fledged meals - the steamed pork is a warm recommendation to every steak fan out there! Dorobuta pigs are raised in Hokkaido's rich area of Tokachi - this kind of pork delicacy can only be enjoyed at two locations in Tokyo, including Wine Bar Q. We urge you to try this soft, flavorful steak with a glass of wine or beer.
Another must-try ist the Q-style Napolitan, a Japanese pasta dish that has been a staple ever since the beginning of the 20th century. The bar makes their Napolitan with flavorful fettuccine and a rich Napolitan sauce, and this dish has actually gained quite a following by word of mouth. Don't miss out on this treat!

Hours:
Monday - Friday: 11:30 a.m. - 2:00 p.m.; 5:00 p.m. - 4:00 a.m.
Saturdays: 5:00 p.m. - 4:00 a.m.
Sundays & national holidays: 5:00 p.m. - 11:00 p.m.
Closed: always open
Q恵比寿店

Address

4-4-2 Ebisu, Shibuya-ku, Tokyo-to 150-0013
Written by: Osoroshiko
*This information is from the time of this article's publication.
*Prices and options mentioned are subject to change.
*Unless stated otherwise, all prices include tax.