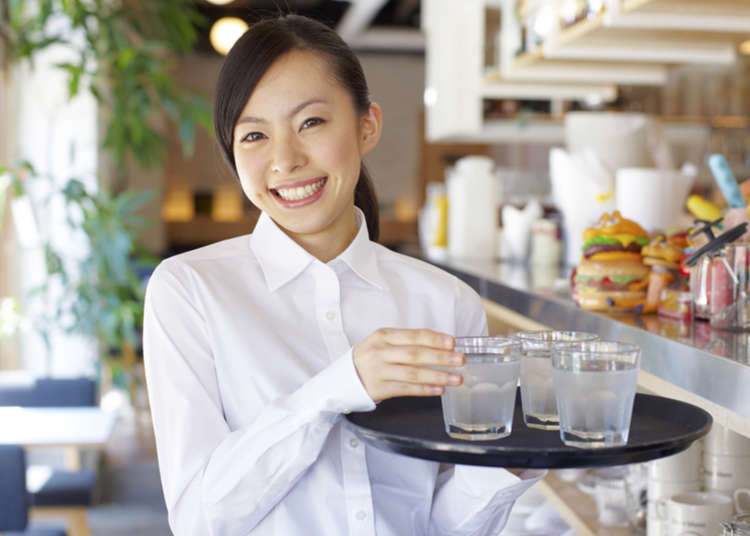 Japan draws people from different walks of life, some of whom end up staying for a bit longer than just a holiday. This includes a fair few British people who have made the journey from the other side of the planet to be in Japan – well there are places further away but still it is pretty far! We caught up with three Brits who made the decision to make Japan their home to see what they have been baffled by, amazed at, or just plain freaked out by, in the land of the rising sun.
Japan's mountains, innovative coffee are fantastic – spiders, not so much!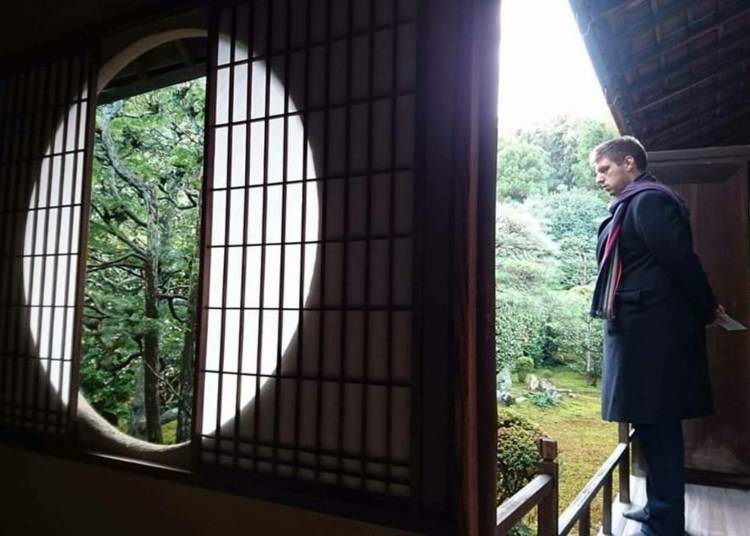 Alex moved to Japan several months ago with his family, he has visited Japan several times and speaks Japanese at a conversational level. He currently lives in Yokohama, and works at an office in Shimbashi, and was more than happy to share a few stories about his experiences.

"I grew up in the countryside of the United Kingdom. I thought I was used to nature but I was wrong. During the spring there is the sakura (cherry blossoms), the summer the richest greens I have ever seen on a tree and in the autumn the kouyo (reds of the autumn leaves). The colors are so striking and never fail to take my breath away every time."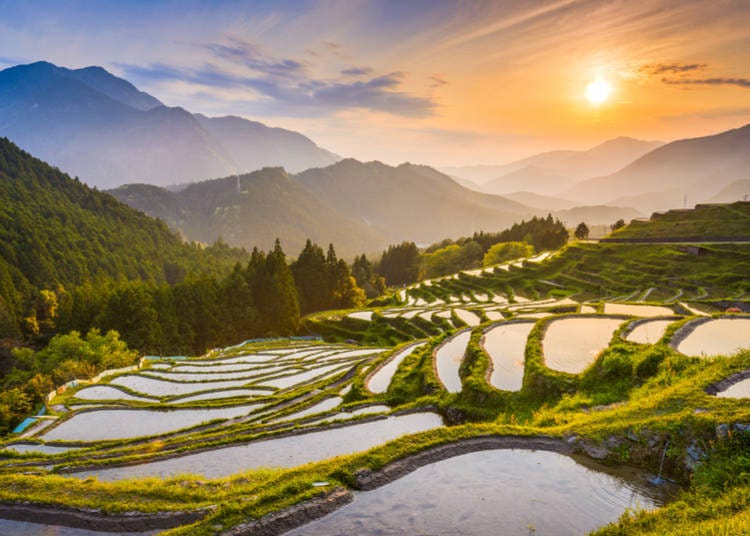 "Japan was once described to me as being one big mountain with lots of different sized peaks and I am not going to disagree. No matter where I sit or stand, I can see a mountain or a mountain range and I am yet to grow bored of seeing them. I love the word the Japanese use to describe a mountain range which is yamanami which can be translated in one fashion to mean mountain (yama) waves (nami). And that's exactly what all of the peaks look like, waves on the ocean. I can understand why Japanese culture is so entwined with nature when it is just this beautiful."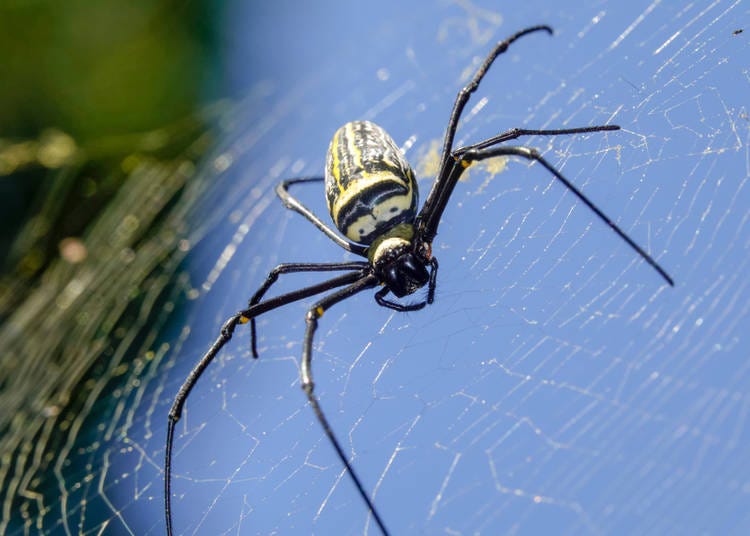 "What is not beautiful and what I am not so happy about are the spiders. A couple of weeks after my family and I moved to Japan and before starting work I thought I would take a walk with my son in his pushchair and get to explore the area in which we live. So here we are walking down this tree-lined avenue, minding our own business and when we pass a space between two buildings the sun appears and I see something in the corner of my eye. I turn my head to see what it is in silhouette I see a spider.

Now Japanese spiders just look dangerous: they are black with yellow/green stripes. It appears to scream, 'Stay away or I will eat you,' and I happily heed this warning. Just as I am ready to carry on walking, I see another spider. And another. And another. What I realize, between the trees, is what appears to be just one giant web, the home to hundreds of these evil looking spiders just lying in wait. I turn around, scared for my life when I realize on the other side of the path, I see the same thing. A vast network of webs and hundreds of spiders. How had I not seen this before? It was worse than the scene in Harry Potter and the Chamber of Secrets when they walk in to the cave to find Aragog. By the way, I am sure some of the spiders I saw were bigger than he was as well. Since that day I have not walked down that same path.

One-cup filter coffee packs were a revelation to me. I am a serious coffee drinker and I spend a fortune on good coffee beans. What I love about these little filters is that coffee companies also include their premium beans and blends in them so you can literally make a great cup of coffee wherever you go. I use these in my office because I don't like the coffee I can get here for free. I have seen similar versions in other countries but typically the filters are big and plastic. These are slimline, paper-based filters. Easy to use and I don't feel like I am destroying the environment whilst maintaining my habit.

The coffee I am using was voted second-best in Japan (for these one-cup coffee filters) and costs me about 19 yen a cup. It's one thing I really like about Japan, these constant attempt to deliver excellence in their goods and services and for me these great little coffee filters are another way of demonstrating that."
Well-intentioned, perhaps – but do Japan's over-polite shopkeepers push the boundaries?
Laura moved to Tokyo in 2011 and is in work while raising a growing family. She had been to Japan a couple of times before moving there, and speaks an advanced level of Japanese.

"I remembered I was in my trimester stage of pregnancy. My tummy was huge, but passengers getting in and out of train, had no mercy on your huge tummy. They just pushed and shifted until they could get into the train. Me, a petite woman with a huge tummy, the only thing I could do was to fence off the pushing by putting one protective hand on my tummy and the other would 'fight' off any unfriendly 'pushers' away from my bump."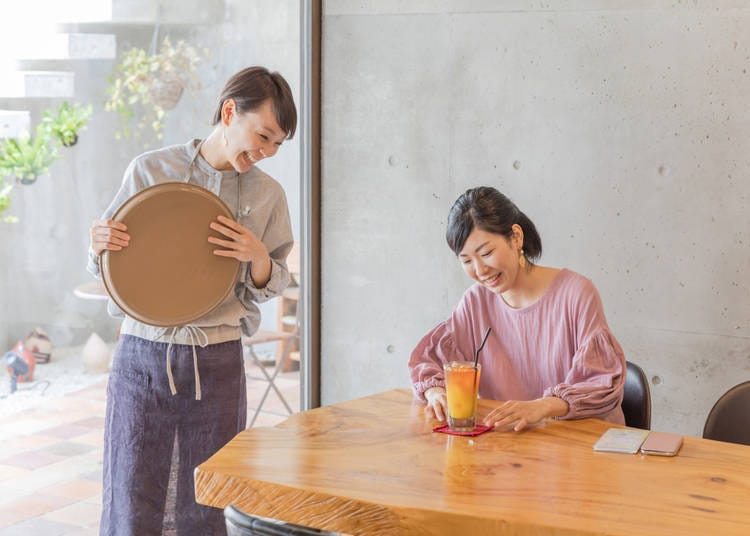 "A culture shock to me is the over-politeness of shopkeepers. I like the fact that Japanese people are polite and gentle. However, my local chicken shop owner could be over polite that sometimes it put me off going to their shop. For example, they would strike up small conversations, like 'how're your kids doing at nursery today', 'the weather is really cold, your sons had better wear very warm coats', and so on. Maybe this is their way of getting friendly with their customer, but for me, I just want to get my stuff and leave.

I love the Japanese dining experience (sushi, washoku), maybe that's part of the reason why I like Japan so much. I just enjoy how Japanese are so particular and fussy with the presentation and how they are so specific in pairing the right flavor together."
Japanese have clever uses for all kinds of space – but how exactly do people get used to the trains?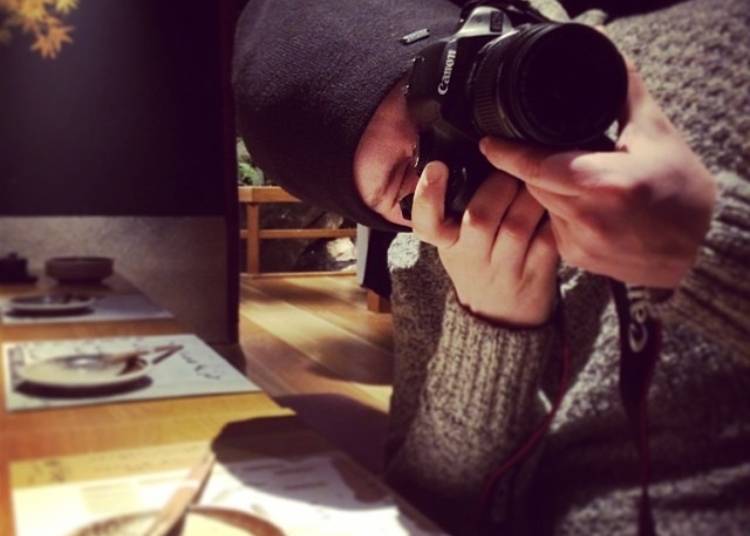 Mike moved to Japan in 2017, he works freelance in a number of different fields out of his home-slash-office in the east of Tokyo. Before moving to Japan he had visited a number of times on business and as a tourist, and he has an advanced knowledge of Japanese.

"I have always been amazed by the use of space in Japan, this literally encompasses everything from tiny restaurants and bars with just a few seats, to car parks which move cars overhead, or underground. At a much smaller level I love looking around 100 yen shops as you can usually find something specially design for 'small living' like tiny shelves for plate storage and containers of all shapes and sizes. In flats as well I found, especially when looking for one, that there are literally flats of all shapes and sizes in Tokyo!

When visiting Japan although I have always enjoyed Japanese food, I have stayed away from Japanese style foreign food – partly because British versions of Italian, Japanese or other international cuisines are quite lacking in taste and high in price, but since moving to Japan I have wanted to try other food and discovered that international dishes in Japan are good! I think especially pizza and pasta dishes taste great, and I even found a British fish and chip stall in Asakusa that actually serves authentic fish and chips – I know British fish and chips isn't that amazing to begin with, but you never know when a craving for British food might hit."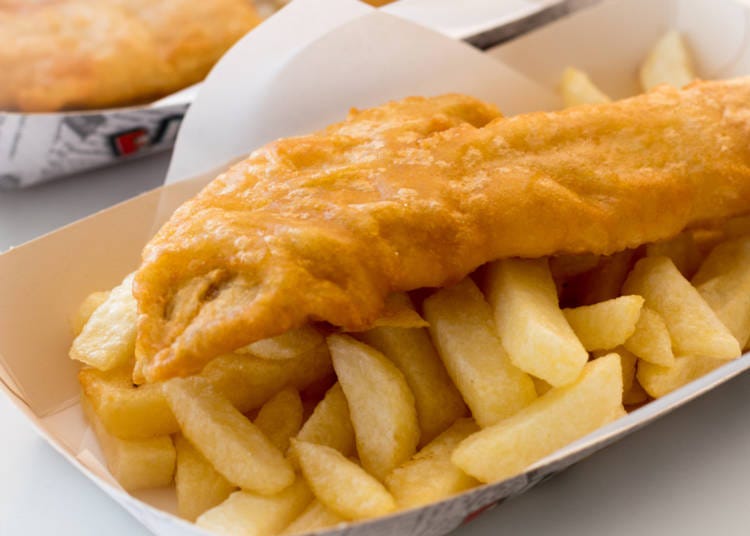 "The Tokyo tube, or subway, is pretty mind-boggling. Year after year I would visit, and I never really quite got it. Now that I live here I can understand better that different lines belong to different companies, but still I can get caught off-guard when I get off a station to change lines and I have to actually come out of the train station and cross a road to get to another train station with the same name, but for a different company. As a Londoner I feel that it should all just be run by one company! Every time I have a visitor I have to explain about Tokyo's different subways, and my friends just look at me as if I was crazy."
*This information is from the time of this article's publication.
*Prices and options mentioned are subject to change.
*Unless stated otherwise, all prices include tax.