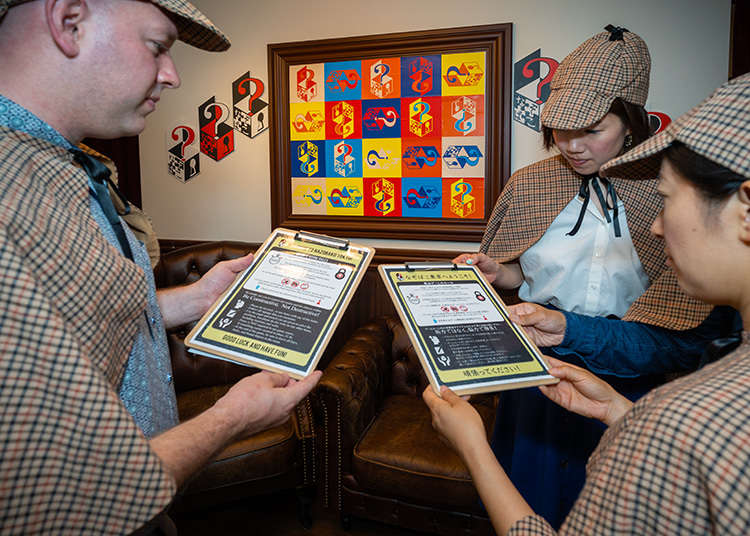 Escape rooms and games have become a huge hit in Japan over the past decade. What began on the screens of smartphones and PCs has now made the jump to the real world and, in the process, become a truly global phenomenon. You are invited to delve into a mystery where the craze began, in the cultural heart of Japan: Tokyo's Asakusa area!
Experience Asakusa from a New Perspective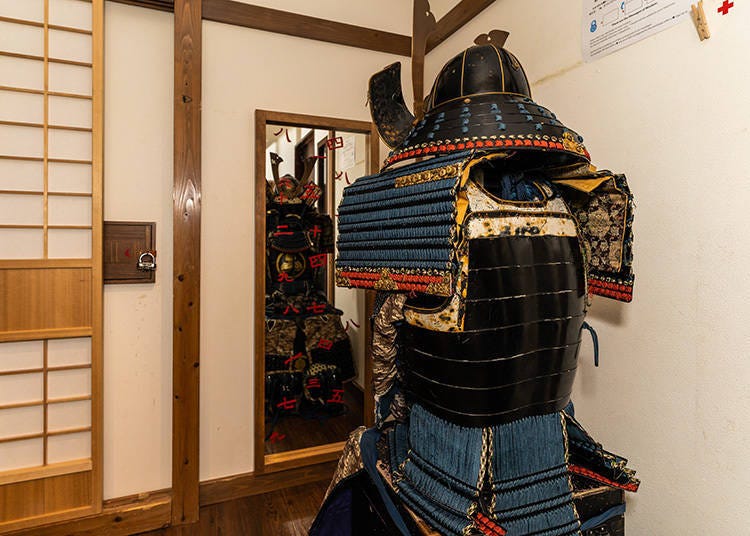 Built from the ground up so that anyone and everyone can share this contemporary Japanese culture, Room Escape Games NAZOBAKO Tokyo ensures that all its puzzles—while challenging—can be solved without any knowledge of Japanese. That's not to say that your sleuthing skills won't be thoroughly tested, only that, unlike many room escape games in Japan, language need not be a barrier to fun.

All staff are fully bilingual (English/Japanese), as are the booking system and instructions, so there is nothing standing between you and the thrill of cracking clues as the clock ticks down. It's also one of the few room escape games that puts Japanese and international gamers on the same footing—great for enjoying with friends from around the globe.
Solve Puzzles As You Unlock Japanese Culture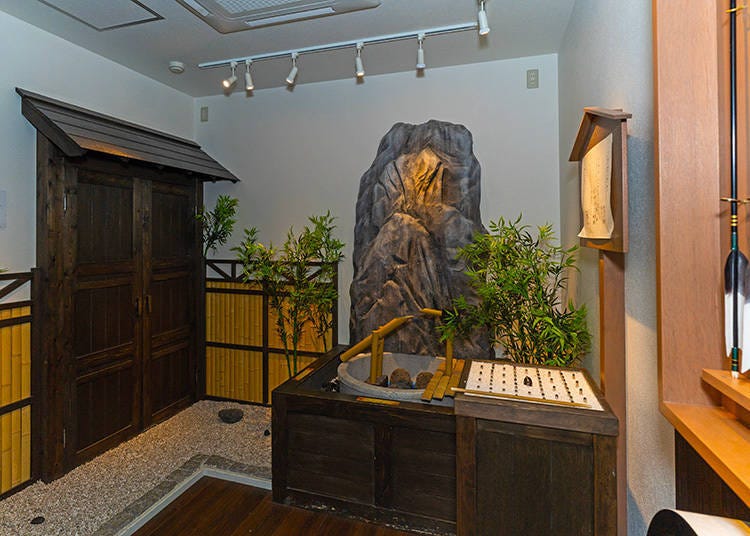 While room escape games are a relatively new phenomenon, Room Escape Games NAZOBAKO Tokyo looks to its surroundings in Asakusa to give you a number of traditional Japanese settings and stories. Get a taste of history as you solve puzzles in three distinct rooms: zen-themed; feudal samurai-era; and turn-of-the-century Asakusa. Without giving anything away, many of the solutions might well be veiled in Japanese culture, so you'll need to get hands-on with tradition quickly or you'll run out of time!

The various rooms scale in difficulty from beginner to intermediate to advanced, and Room Escape Games NAZOBAKO Tokyo received the TripAdvisor Certificate of Excellence as well as numerous positive reviews from experienced puzzlers—so you know you are in safe hands.
Work with Your Whole Team Against the Clock!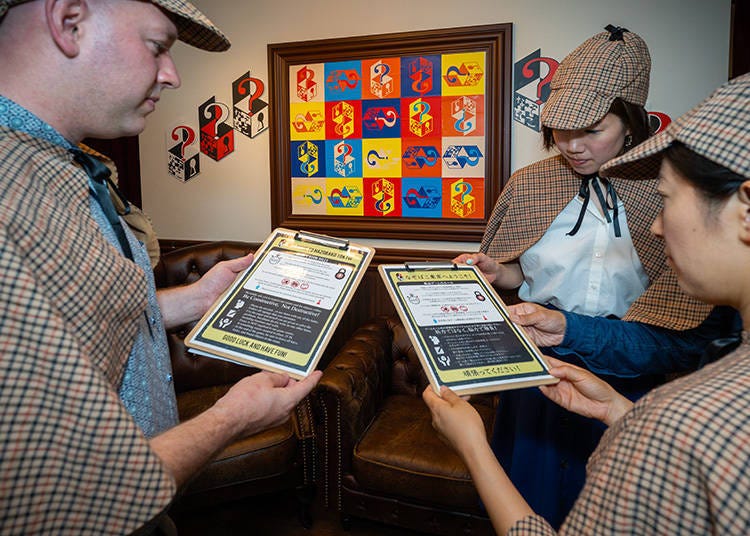 For the uninitiated, the room escape game experience starts gently enough with the rules—and optional deerstalker cap and Inverness cape—as your team arrives and checks in. But the moment you are ushered into a dim room and the door locks behind you, the real rush begins. With only an hour to solve the room's secrets and unlock the only way out, it is a race against time to explore and quickly get your bearings.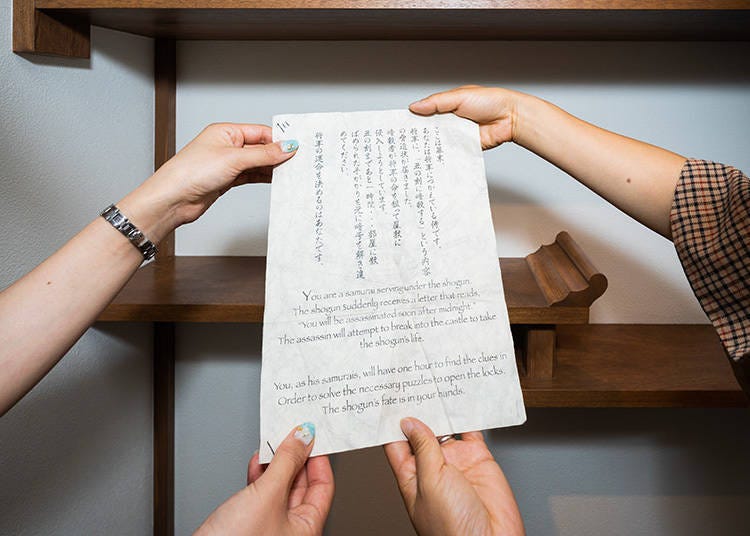 Don't forget to read the story. Clues could be hidden anywhere!
Needless to say, teamwork is the real key to making it out within the time limit. While it is easy to spend the first 10 minutes of a game in a blind panic as you investigate every nook and cranny, the environment soon brings out the best of each team member. Some work through logic puzzles while others find that their spatial reasoning skills help them see the room from a different perspective. Equally important is thinking carefully about the story behind each puzzle. As you gradually begin to solve the clues, a story tied to Japanese tradition plays out, drawing you deeper into the world of the game.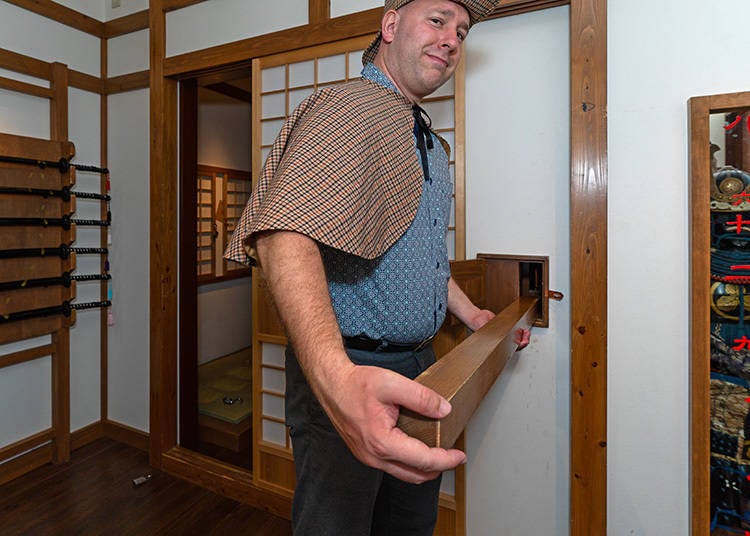 Just when you think you've hit a wall, there is always a breakthrough to be made!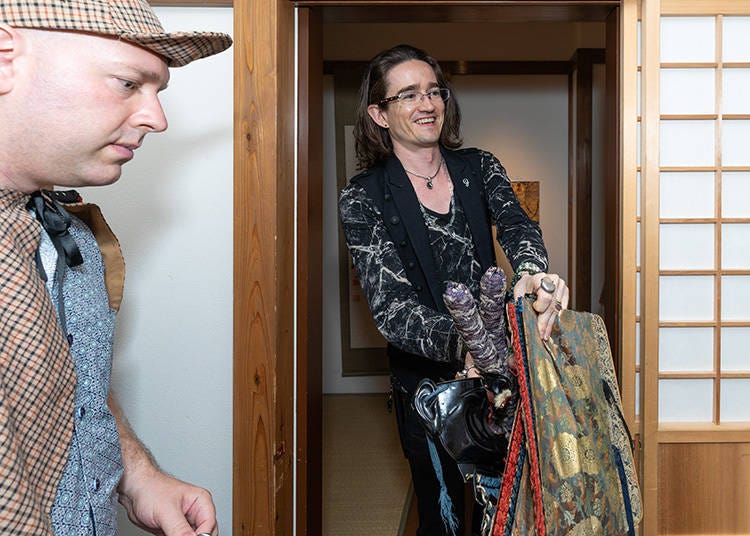 As the clock ticks down, successfully solving one puzzle only opens up yet more mysteries in its place, the rapidly escalating scale ramping up the tension as you near your goal. Far from the original screen-based room escape games, this is a physical mission that will have you running around the room, handling large objects, and, quite literally, solving problems with your whole body, not just your mind. Don't worry if you hit a figurative wall though, there are always optional hints available if you need them—although they do add to your total completion time and detract from your bragging rights.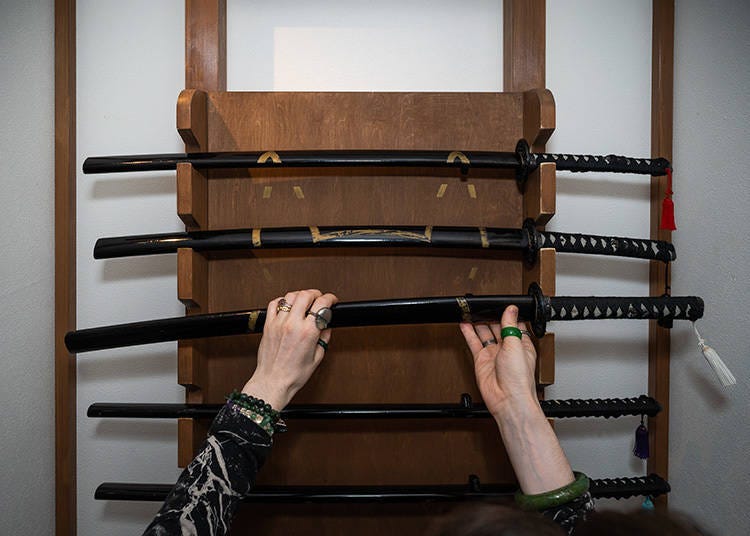 Compare Your Team's Speed and Take on a New Challenge!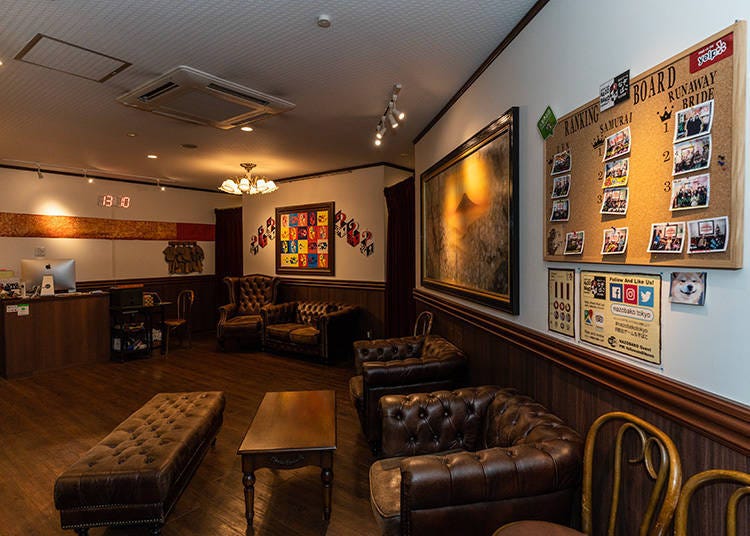 Once you have made it out, the whole team can relax in the lounge with Japanese snacks and green tea as you compare your times against those of other teams. Players with a more competitive streak can take part in Room Escape Games NAZOBAKO Tokyo's rankings, and you can always look forward to tackling a more difficult room next time. Many people find that working together on an room escape game is a surprisingly intense bonding experience, and even companies such as Microsoft and Google have used them for staff training.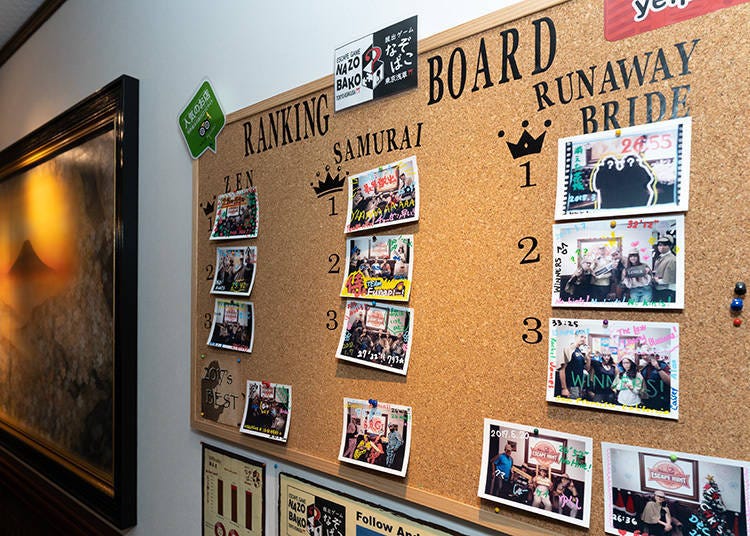 The rankings by room. How will your team compare?
Whether for corporate training or nurturing new bonds between friends, a room escape game is, in itself, a form of escapism. Once the door is locked, all you and your team will be able to focus on is the task at hand. And in just an hour, once the case is cracked, the sense of accomplishment will have you feeling completely refreshed.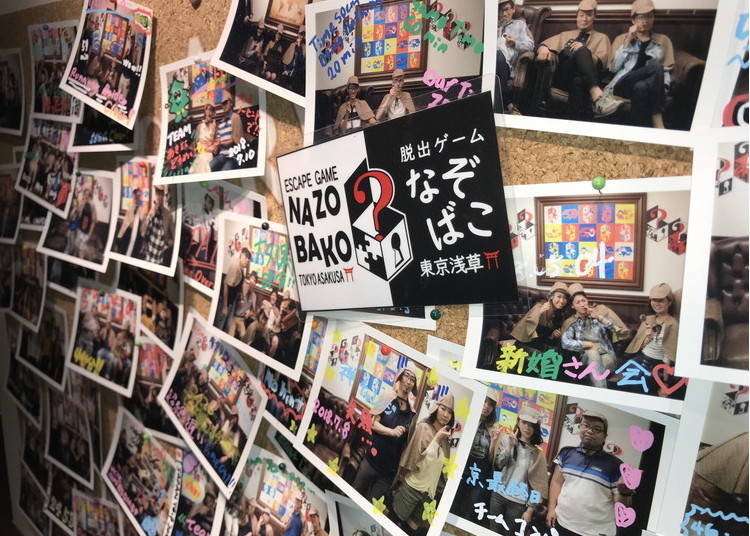 Teams of friends, families, couples and colleagues celebrate their escape!
Those looking to test their room escape game acumen can look to the links below for same-day availability and to make reservations online. Or, you are always welcome to call or pop in the Asakusa shop anytime where the friendly bilingual staff will be happy to help you start your puzzling adventure.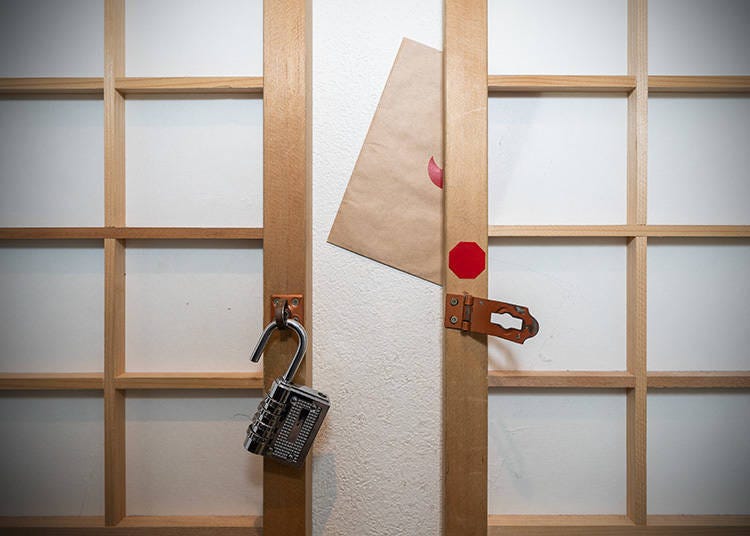 * Information in this article is correct as of June 2018. The facility and items may change without notice.
*This information is from the time of this article's publication.
*Prices and options mentioned are subject to change.
*Unless stated otherwise, all prices include tax.