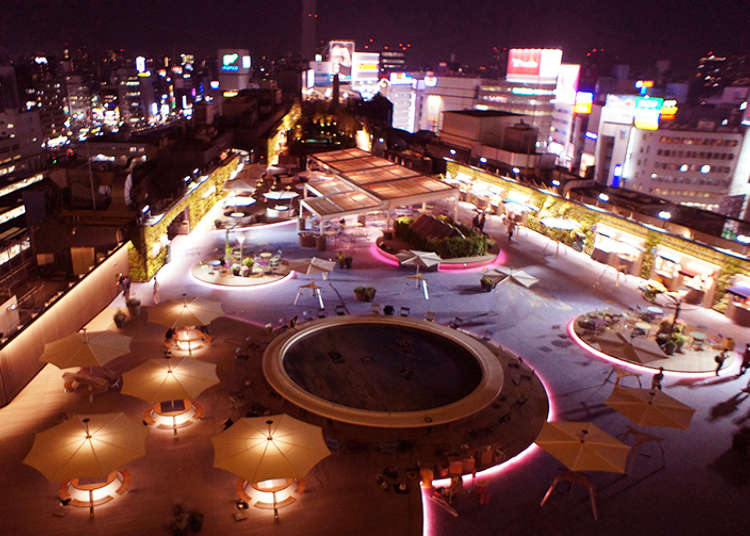 In Japan, the rooftops of department stores have long been popular. It all started back in the 1940s and 50s when the first department stores started to build various attractions on their spacious rooftops. Resembling genuine amusement parks, these rooftops quickly became easily accessible entertainment for old and young, but especially for children, these rooftops were like a paradise high above the ground.

While you'll still find some attractions here and there, nowadays department stores have taken a different route to using their rooftop space. A lot of them transformed their highest open-air floor into relaxing, sophisticated spaces for the grown-up Tokyoite, offering rich gardens, barbecue, and restaurant corners that let you savor the taste of Tokyo while gazing over the city's amazing skyline.

In recent years, a lot of department stores have made great strides in redeveloping their rooftops and are quickly becoming some of the city's most well-beloved leisure and dating spots. Here are our favorites, the must-visit rooftop hot spots that'll give you a whole new perspective on Tokyo!
Seibu Ikebukuro: A Lush Rooftop Garden with Excellent Eateries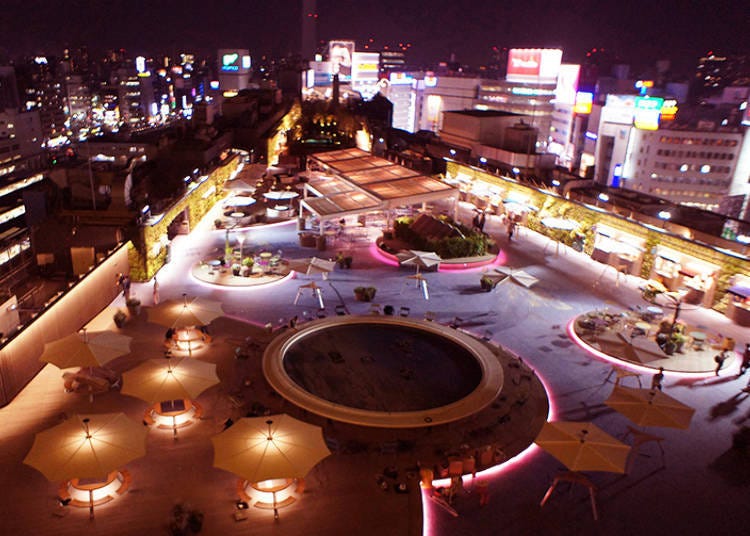 Opened in April 2015, Seibu Ikebukuro department store's rooftop unites greenery and gourmet in one of Tokyo's biggest open-air rooftop spaces. A true urban oasis, it provides a wonderful place for friends, lovers, and families, changing its atmosphere with every season. Ever since its opening, it has quickly developed into one of the prime places to enjoy a leisurely afternoon or a scenic evening.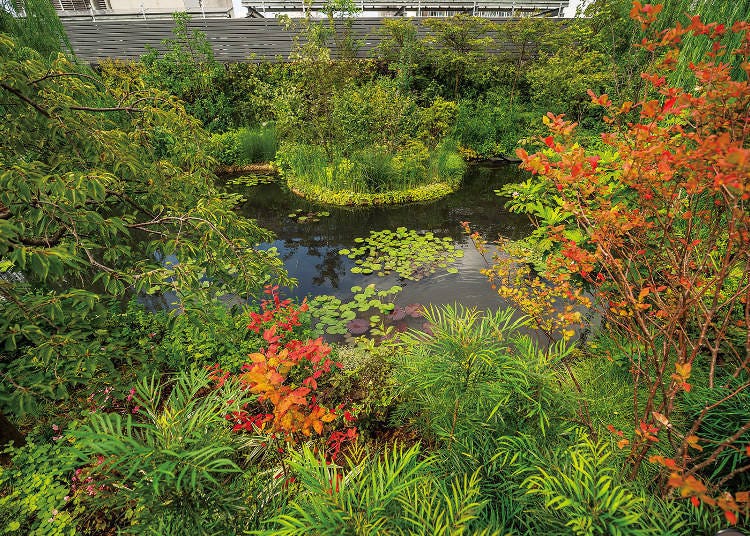 One of Seibu Ikebukuro's rooftop's biggest features is the beautiful promenade. It leads you to a lush garden with a pond full of water lilies, inspired by the Normandy's famous garden at Giverny, also called "Monet's Garden." You'll see the resemblance to his masterpiece "Water Lilies" once you're standing right in front of it – who would have thought that an oasis like this can be found on a rooftop in the middle of Tokyo?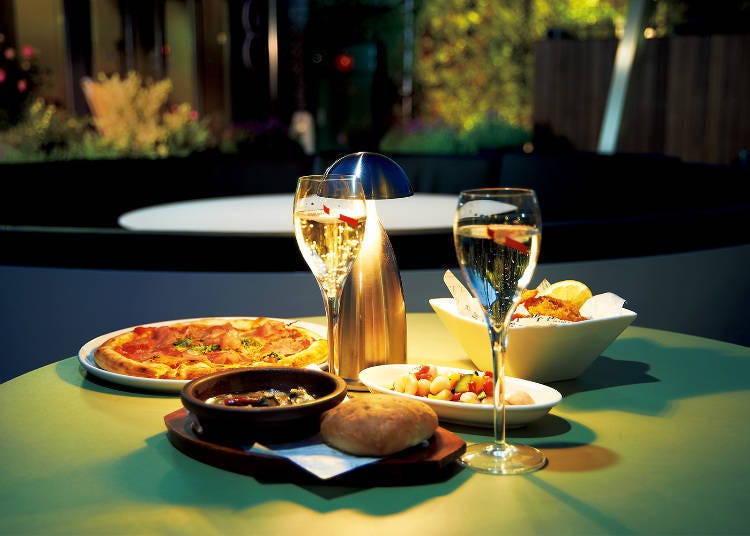 Various stalls and eateries populate Seibu Ikebukuro's rooftop to tickle your taste buds with seasonally changing cuisine from all over the world, at very reasonable prices. We especially recommend visiting in the evening, just before the sun sets – get a drink and a delicious snack and just take a moment to breathe and take in the amazingly beautiful urban sunset.

A special "rooftop concierge" keeps you updated on various events being held in the garden, such as shows, live music, or performance art. Seibu Ikebukuro's rooftop really is a place for everyone, whether you're looking to spend some quiet time or for an urban adventure.

Rooftop Garden Hours:
10:00 a.m. – 8:00 p.m. (October to April)
10:00 a.m. – 10:00 p.m. (May, June, September)
10:00 a.m. – 10:30 p.m. (July, August)
西武池袋本店

Address

1-28-1, Minamiikebukuro, Toshima-ku, Tokyo, 171-8569


Nearest Station

Ikebukuro Station (JR Shonan Shinjuku Line / JR Yamanote Line / JR Saikyo Line / Tokyo Metro Marunouchi Line / Tokyo Metro Yurakucho Line / Tokyo Metro Fukutoshin Line / Seibu Ikebukuro Line / Tobu Tojo Line)
1 minute on foot


Phone Number

03-3981-0111
Tobu Department Store Ikebukuro: Relax and Enjoy Yourself on the Sky Deck Square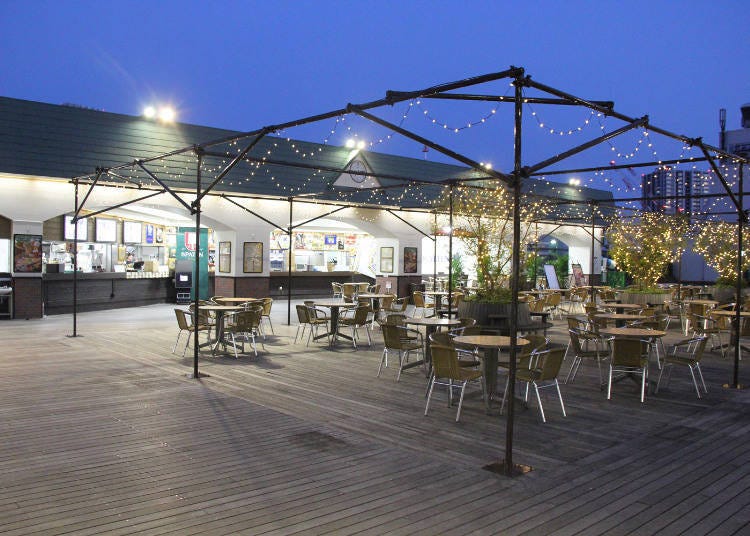 Another place in Ikebukuro boasts an amazing rooftop: Tobu Department Store. "Sky Deck Square" can be found on the 8th floor of the large shopping complex and is a popular spot for parents and their children. A food court and an event stage provide both visual and gourmet entertainment, allowing visitors to kick back and enjoy excellent food and interesting shows, especially in the evening.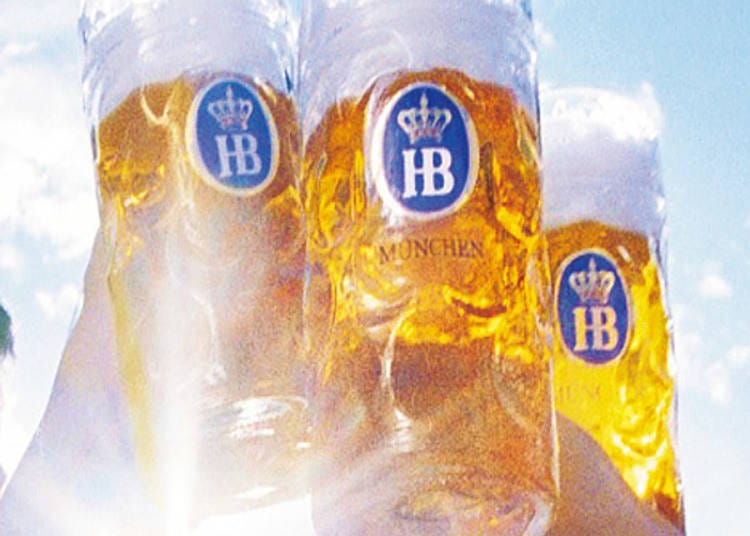 Especially the food offered at Sky Deck Plaza is highly recommended. Enjoy juicy hamburgers and various kinds of pasta for lunch, while international draft beers and savory snacks from the a la carte menu are the main highlights in the evening.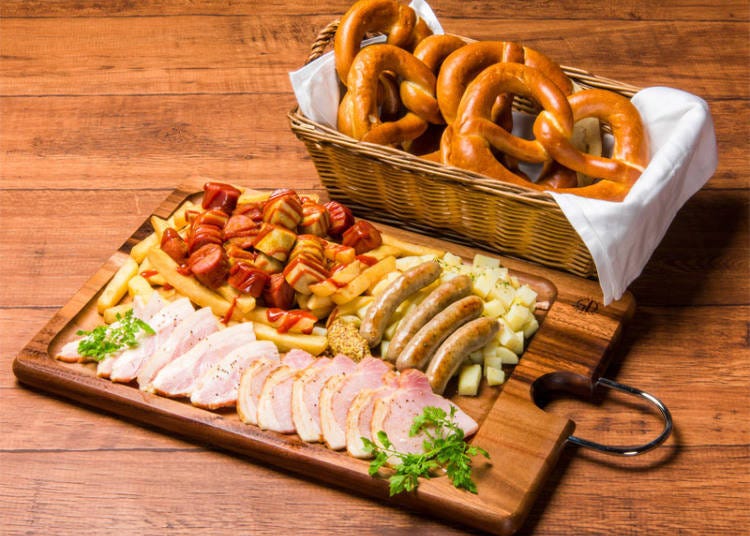 The Oktoberfest Plate (comes with 2 hours of all-you-can-drink) for 4,000 yen (tax included)
Sky View Food Court also hosts seasonal events, such as Germany's famous Oktoberfest. The full event schedule can be checked on Tobu Department Store's homepage, so take a look and plan your visit!

Hours: 10:00 a.m. – 8:00 p.m.
※B2F – 3F, 6F (space 3 – 7), 9F, 10F are open until 9:00 p.m., except Sundays and national holidays.
Tobu Department Store Ikebukuro

東武百貨店 池袋店

Address

1-1-25, Nishiikebukuro, Toshima-ku, Tokyo, 171-8512


Nearest Station

Ikebukuro Station (JR Shonan Shinjuku Line / JR Yamanote Line / JR Saikyo Line / Tokyo Metro Marunouchi Line / Tokyo Metro Yurakucho Line / Tokyo Metro Fukutoshin Line / Seibu Ikebukuro Line / Tobu Tojo Line)


Phone Number

03-3981-2211
Asakusa Ekimise: Gaze Over Traditional Tokyo and Skytree at Hare Terrace
Asakusa Ekimise opened in November 2012 as the renovated Matsuya department store. On the roof sits "Hare Terrace," a beautiful rooftop terrace that overlooks the magnificent Tokyo Skytree.

Admission is, of course, entirely free, so feel free to stop by after long hours of sightseeing in the traditional district and rest your legs on one of the many benches – why not bring a snack and enjoy the sun on your skin for a while?

Pretty much all of Asakusa's landmarks can be seen from the observation deck on the terrace, including the impressive Senso-ji Temple and Asahi Beer's Golden Flame. Seasonal events take place on a regular base, so make sure to stop by whenever you feel like taking a break from the hustle and bustle of the big city!

Hours: 10:00 a.m. – 8:00 p.m.
※The restaurant floor (7F) is open from 11:00 a.m. – 10:00 p.m.
浅草EKIMISE

Address

1-4-1 Hanakawado, Taito-ku, Tokyo, 111-0033


Nearest Station

Asakusa Station (Tokyo Metro Ginza Line / Toei Asakusa Line / Tobu Isesaki Line (Tobu Sky Tree Line) / Tsukuba Express)
1 minute on foot


Phone Number

03-6802-8633
Hidden Oases: Tokyo's Department Store Rooftops
The rooftops of department stores have been areas of respite, relaxation, and amusement for many decades and change together with society. They're urban oases for the busy Tokyoites, offering nature, food, and entertainment. If you want to kick back after a shopping spree or sightseeing tour, why not do it like a local and spend some quiet time high up in the air?
*This information is from the time of this article's publication.
*Prices and options mentioned are subject to change.
*Unless stated otherwise, all prices include tax.