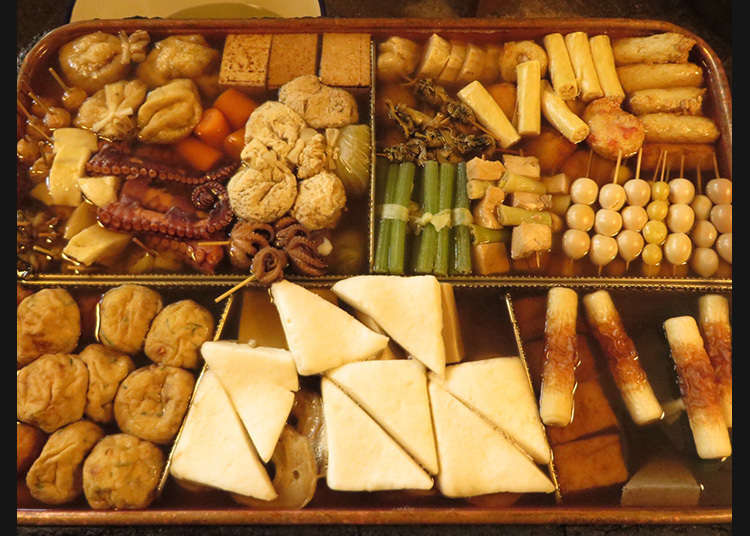 In Tokyo's traditional area of Asakusa, restaurants that are steeped in history stand next to each other, making the neighborhood one of Tokyo's leading gourmet spots.

With their recipes and dishes reaching back many generations, these long-established stores continue to uphold their reputation for exquisite food. Join us as we introduce you to five restaurants in Asakusa that you shouldn't miss when visiting the historic area!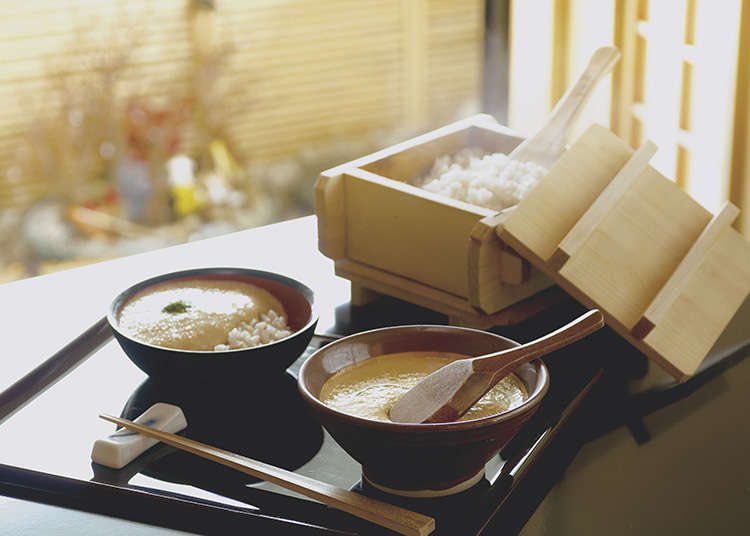 The signature dish of this restaurant that first opened its doors to customers in 1929 is, as the name suggests, mugitoro.

This dish is made by grating Japanese yam which is both known for its sticky consistency as well as its sweetish taste. When this yam porridge is blended with dashi, fish stock, it becomes a dish called tororo. Poured plentifully over wheat rice creates mugitoro.

Appetizers and sashimi are served along with the traditional dish, and deep-fried delicacies are served in a menu called "Tororo Irodori-zen", available for 2,800 yen (tax excluded).

A special recommendation is the Mugiroro Viking, an all-you-can-eat buffet that lets you enjoy delicacies such as tamagoyaki (Japanese fried egg), various boiled dishes, and a variety of pickles for only 1,000 yen (excluding tax), every weekday between 11:00 a.m. and 1:30 p.m.
浅草むぎとろ

Address

2-2-4, Kaminarimon, Taito-ku, Tokyo-to, 111-0034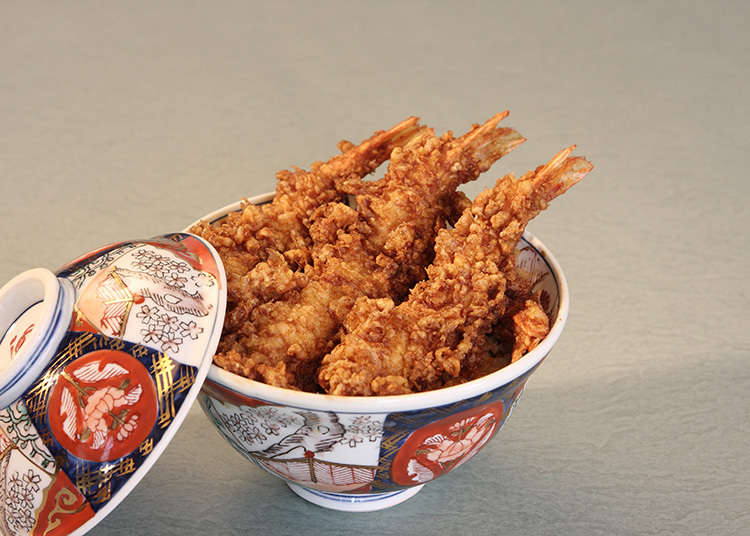 Opened in 1887, Daikokuya Tempura is known for the perfect degree of crispiness in its tempura coating, fried exclusively with sesame oil.

The "Ebitendon", four crispy fried shrimp on top of a bowl of rice for 1,950 yen is our special recommendation. The shrimp are so giant in fact that their tails hang over the edge of the bowl, promising a very satisfying meal and the sweet-sauce with which they are served complements the seafood's own taste extremely well. Another must-try is the "Tendon" for 1,500 yen which contains three types of tempura: fried shrimp, fried sillago, and fried different vegetables.
大黒家天麩羅

Address

1-38-10, Asakusa, Taito-ku, Tokyo-to, 111-0032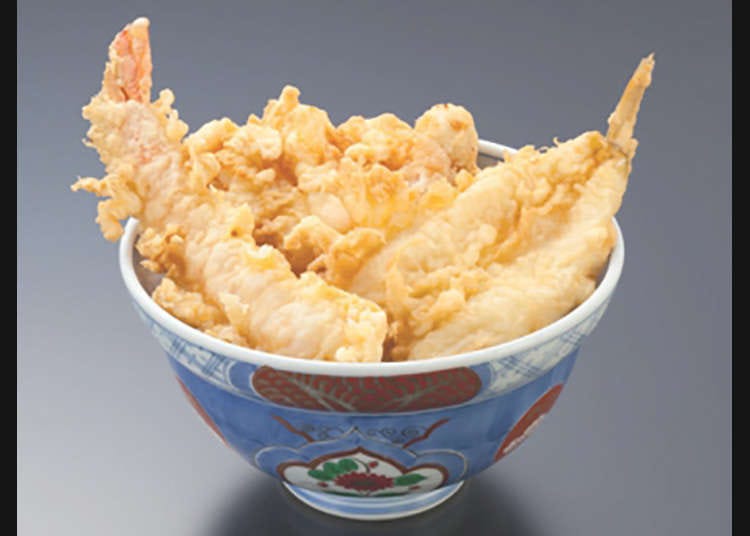 Said to be the oldest tempura restaurant in Japan, Kaminarimon Sansada was founded in 1837, maintaining a superb reputation since the Edo period.

The "Jotendon" boasts huge fried shrimp alongside smaller, bite-sized ones, as well as fried octopus and vegetables in one bowl for a mere 1,820 yen. This hearty dish is sure to sate your appetite! This extremely delicious sesame oil style tempura isn't only popular among the locals but also among tourists, which is why the restaurant offers its menu in English as well as in Thai.
雷門三定

Address

1-2-2, Asakusa, Taito-ku, Tokyo, 111-0032
Since 1915 this restaurant has served the Japanese specialty oden to its guests. Oden is a type of soup made out of kelp or bonito in which different ingredients are boiled for a long time. Popular oden ingredients are konnyaku (konjac), hanpen (fish cakes), or Japanese daikon radish.

At Otafuku, between 35 to 40 different ingredients are available for order at all times! To fully bring out the flavor of the different food they are each simmered for different amounts of time. Radish, for example, cooks for three days until it is soft enough to be cut in half with chopsticks. The ingredients usually cost around 110 yen to 540 yen, while seasonal options are also available.
大多福

Address

1-6-2, Senzoku, Taito-ku, Tokyo, 111-0031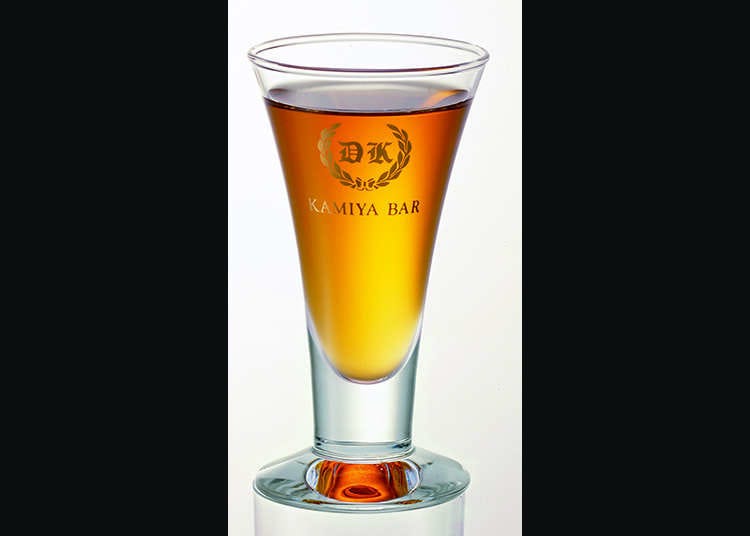 Japan's very first bar opened here in 1880. Kamiya Bar's specialty is a brandy-based cocktail for 270 yen called Denkiburan, a unique recipe that has been passed down ever since the bar's first day.

The name of the cocktail translates to "electric brandy" - the reason for this lies in the era in which the drink was invented. During this time, electric light was still a novelty and even the term denki, meaning electricity in Japan, was an entirely new word. Attaching the word denki to pretty much anything to make it sounds new and interesting was a popular trend back then, even if there was absolutely no connection to actual electricity at all! Initially, the drink had an alcohol content of a whopping 45 percent, spreading a numbing feeling on one's tongue - just like electricity.
神谷バー

Address

1-1-1, Asakusa, Taito-ku, Tokyo-to, 111-0032
*This information is from the time of this article's publication.
*Prices and options mentioned are subject to change.
*Unless stated otherwise, all prices include tax.