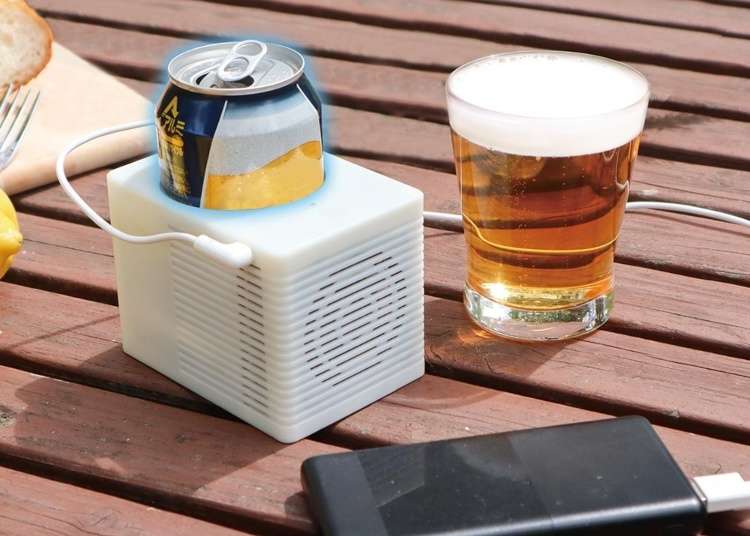 Japan is famous for its innovative, high-tech gadgets that make everything easier, from tedious chores to food prep. Of all these companies, Thanko is one that always seems to be on top of the latest trends, offering simple solutions to problems you didn't even know you had!

Here are just a few of the latest cool gadgets in Thanko's lineup.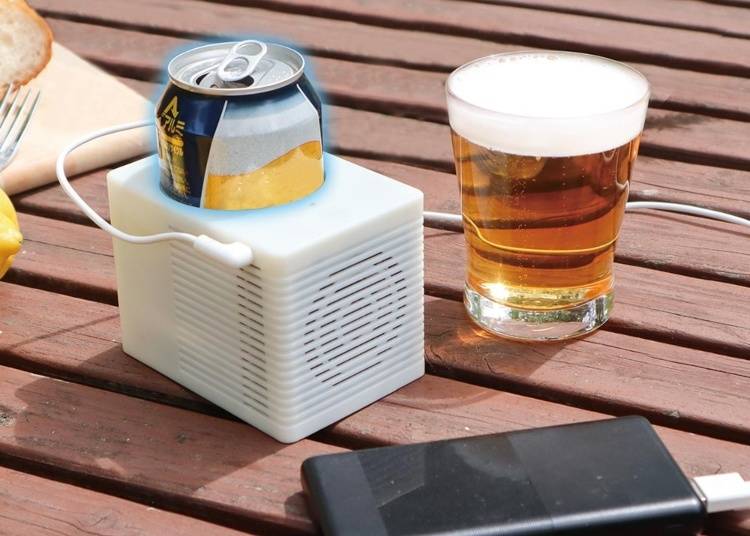 USB CanCooler (4,480 yen, including tax)
When the muggy summer weather strikes, nothing's more refreshing than a nice, cold drink. However, much to our dismay, those refreshing, cold drinks don't stay cold for very long. But you don't have to throw out that warm beer. You don't even have to get up to grab ice. With Thanko's new USB CanCooler, you won't have to worry about your drink warming up at all!

On July 14th of this year, Thanko released this compact cooler to keep your drinks cold, no matter where you are! Take it to the office, to the park, chill out in your yard, or simply keep it on your desk. It cools both cans and bottles, and is USB chargeable for on-the-go refreshments.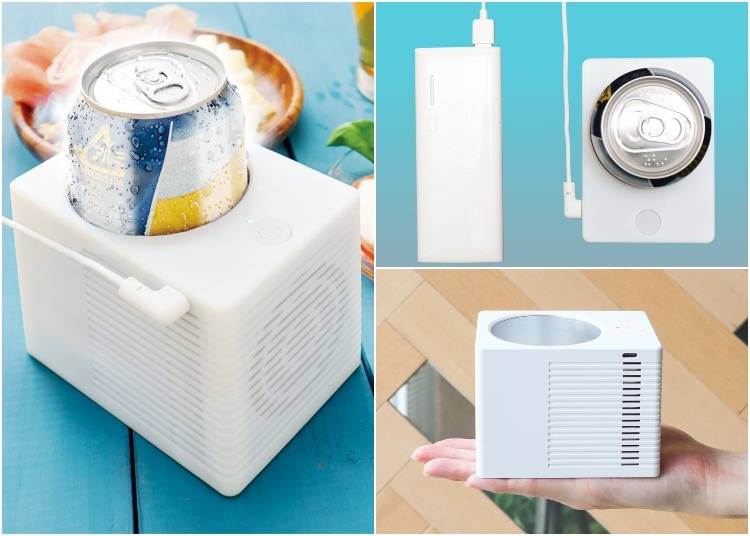 In summer, say goodbye to getting up to grab ice from the freezer. With Thanko's USB CanCooler, you can take the freezer with you!

For more information and to purchase, visit Thanko's shop below.
2. Super-Fast Cold Brew Coffee Bottle (Chō Kōsoku Mizu Dashi Kōhī Botoru)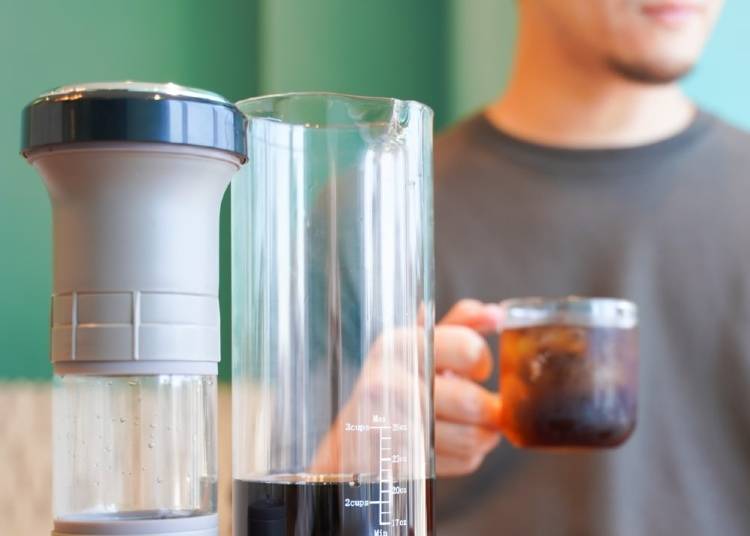 Super-Fast Cold Brew Coffee Bottle (9,800 yen, tax included)
If you're anything like the average coffee-drinker, there's nothing more frustrating than that long wait for it to brew. And if you're a fan of cold brews, that wait could be as long as 12 hours! But you want your coffee, and you want it NOW! Spare yourself the wait (or trip to the coffee shop) with Thanko's Super-Fast Cold Brew Coffee Bottle!

Thanko's Super-Fast Cold Brew Coffee Bottle, released July 26th, makes the cold-brewing process almost as smooth as the coffee itself!

This water-draining coffee maker uses vacuum extraction to brew the perfect cup of coffee in minutes! Just pour your favorite coffee grounds into the bottle, add water, and press the button to start brewing instantly! Set the timer using the touch panel (15 minutes, 30 minutes, 45 minutes, or custom), and voila!
Store the tempered glass bottle in the refrigerator for even colder coffee, or pour it straight into your favorite mug. The bottle is USB powered, so you can enjoy a fresh cold brew anywhere, even at work!

If you don't like waiting hours for your coffee to brew, and don't want to spend money at a cafe, Thanko's Super-Fast Cold Brew Coffee Bottle is for you!

For more information and to purchase, visit Thanko's shop at the link below.
3. Desktop Smoker (Takujō Kunsei-ki)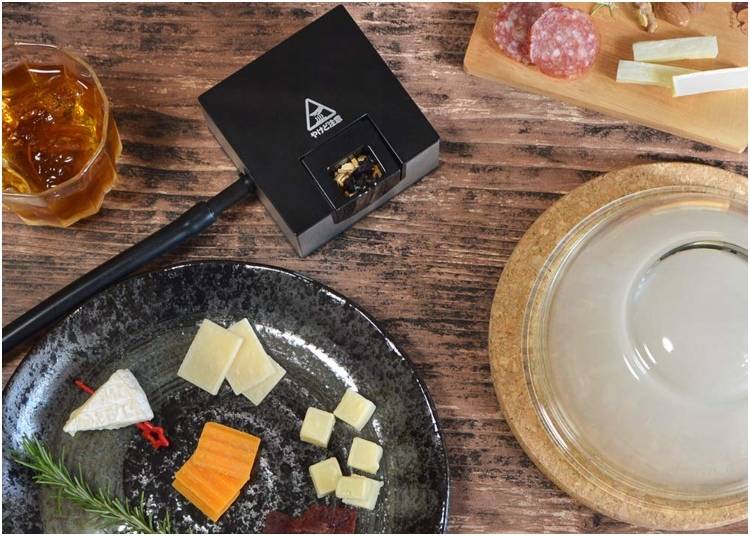 Desktop Smoker (3,980 yen, tax included)
Long-term quarantines have left many of us finding creative ways to enjoy our favorite outdoor foods at home. However, not all of them are as easy to pull off in your kitchen. The good news is, if it's a nice smoked dish you're pining for, Thanko's got your back. (And you don't even need a grill!)

Thanko's Desktop Smoker, recently released on July 28th of this year, lets you easily enjoy your favorite smoked foods from the convenience of your own home - no fancy equipment required! All you need are your favorite smoking chips, and the Desktop Smoker.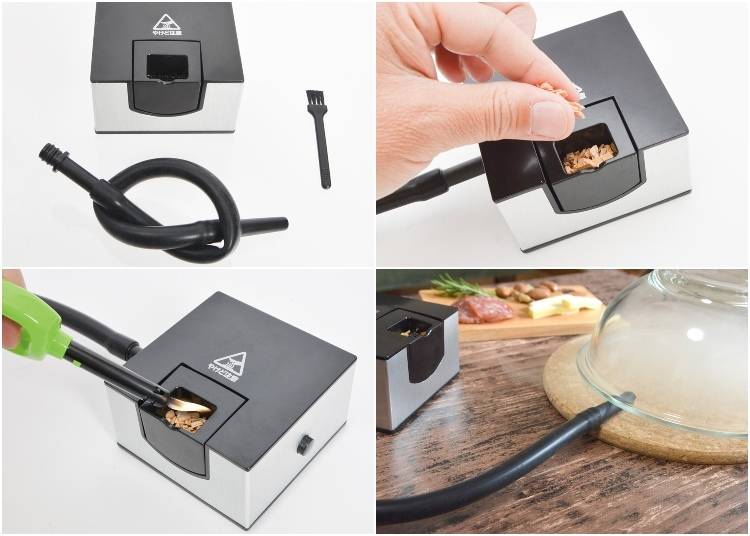 Place the ingredients you'd like smoked in a sandwich bag (or another sealable container), slip the smoke nozzle in through the corner, and let your food bathe in the smoke for about 5 minutes. Cheese, eggs, jerky, and nuts are just a handful of the many ingredients you can enjoy! You can even switch up the scent by changing the chips. Operates on AA batteries.

For more information and to purchase, visit Thanko's shop at the link below.
Let's face it, the dog days of summer can make even the most energetic of us feel lazy. So when you don't want to get up to grab ice from the freezer, go out for a smoked meal, or even wait a few hours for your coffee, Thanko's got you covered. These awesome gadgets will have you saying "Thank-o you!"

Source, all images: PR Times

Written by Krys Suzuki
*This information is from the time of this article's publication.
*Prices and options mentioned are subject to change.
*Unless stated otherwise, all prices include tax.