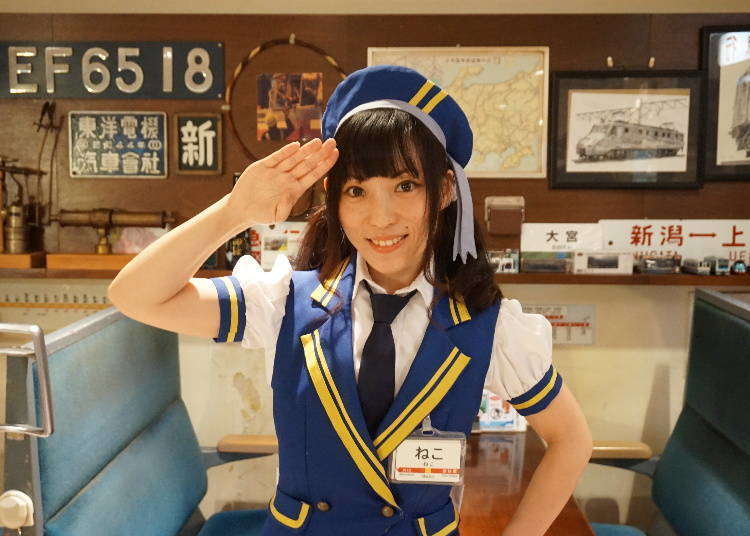 Welcome to Akihabara! The Electric Town of Japan has gained fame among fans of the moe, or cuteness subculture for its wide variety of maid cafes catering to every sort of interest. In recent years, this trend has expanded to cover cafes of all concepts, from interaction with voice actors to being served by waitresses dressed up as train conductors!

We're going to introduce you to five of our top picks among the latest crop of cafes, featuring intriguing concepts such as pop idols, ninjas, train conductors, and more. Each cafe comes with a distinct and unique flair, so we're confident you'll find one that suits your palate. This is also one of the best ways for foreign visitors of Japan to fully immerse themselves in the local subculture scene and bring home some unforgettable memories of their trip!
1. Seiyu no Tamago: Warmly Welcomed by Rookie Voice Actors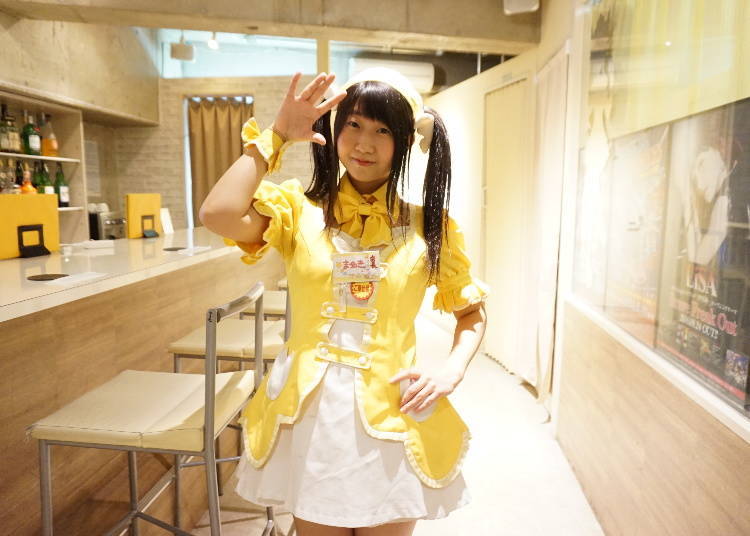 Seiyu no Tamago is a new type of concept cafe where customers get to rave about their favorite anime or video games with rookie voice actors who have already made their debut. Staff serve cocktails and beverages against the mellow backdrop of pastel yellow and white tones, which creates a laid back atmosphere for casual chitchat.

The relatively late closing time of 2 a.m. is a part of its appeal, and this is extended all the way to 5 a.m. on Fridays and Saturdays too! The cafe comes equipped with smartphone charging terminals, so you don't ever have to worry about your devices running out of juice here.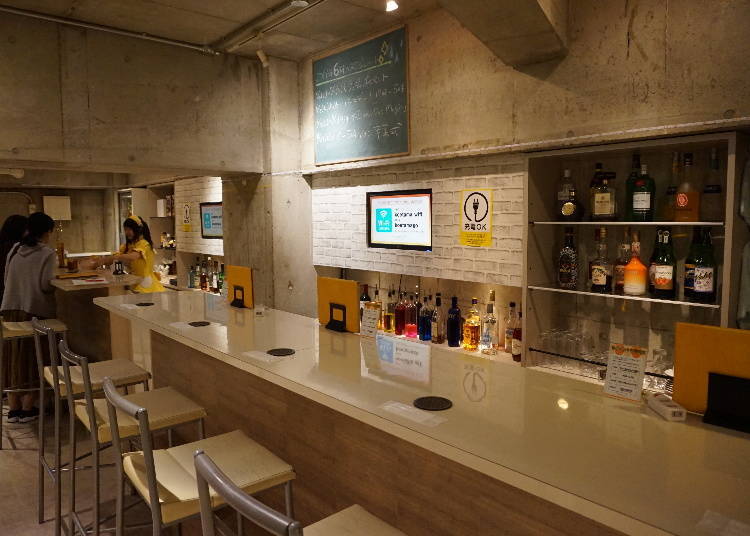 Enjoy your favorite alcoholic beverage in a mellow environment. Free Wi-Fi is readily available throughout the cafe.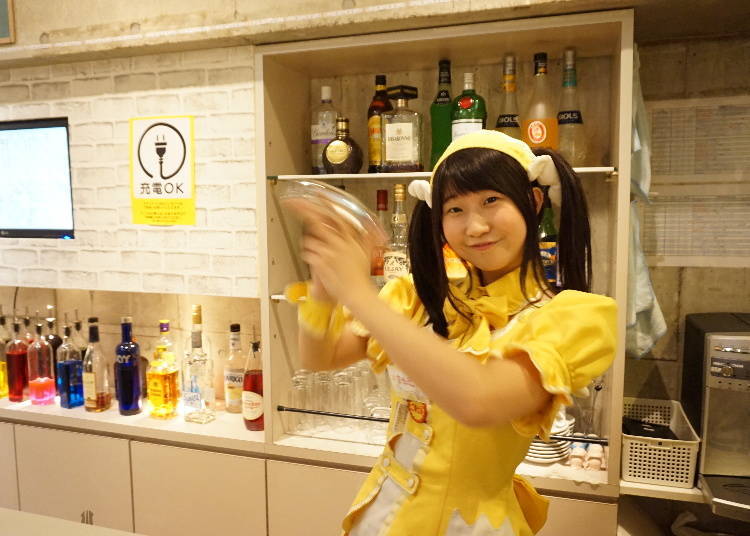 A staff showing off her shaker skills as she prepares a cocktail.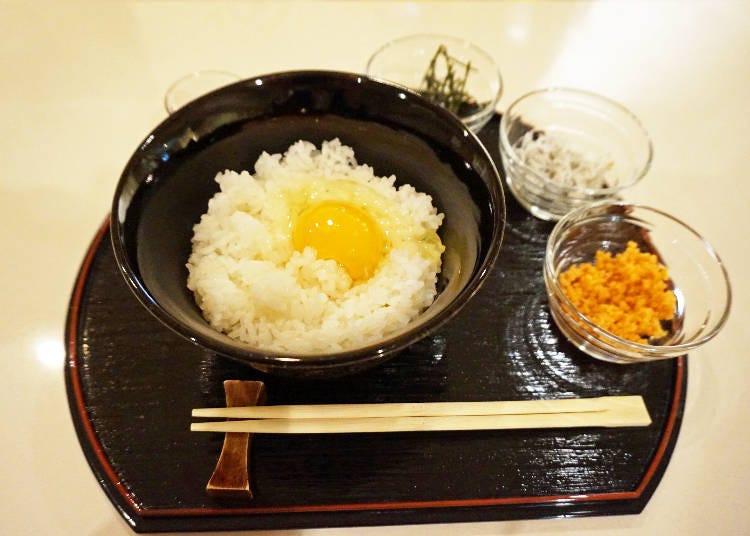 The food here is nothing to sniff at, too. Their signature dish, "Tamagokake Gohan (800 yen, tax included)" is a rice bowl made with quality Silkie chicken meat and topped with a raw egg.

You can choose from 10 types of soy sauces to enhance the dish's taste, or 20 different types of toppings at 100 yen for three toppings. Many of our international friends may find the idea of eating raw eggs unsavory, but why not take the plunge and try out this Japanese soul food while you're visiting?

All seats in the cafe are counter seats, allowing you to hear the cast's voices clearly no matter where you may be seated. The cafe's schedule is regularly packed with events like staff birthdays, cosplay days, and more, so it may be worth checking out the cafe's official webpage for dates before planning a visit!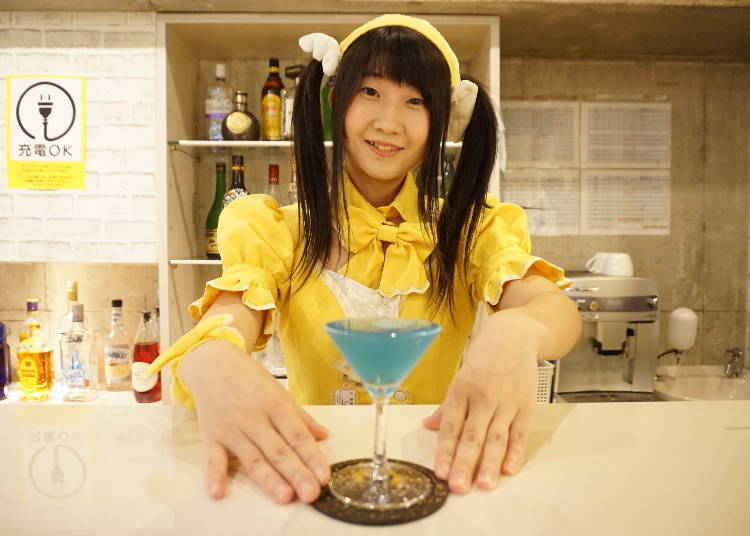 This "Cast's Original Cocktail" costs 1,200 yen (tax included). The cocktail featured here was made based on the theme of trains. Some are also based on anime characters!
声優のたまご

Address

AOI Bldg. M2F, 2-chōme−11, Kanda Sakumacho, Chiyoda-ku, Tokyo-to 101-0025

Nearest Station

5 minutes walk from Akihabara Station on the JR Lines


Phone Number

03-5823-5595

Hours: Tuesdays to Thursdays, Saturdays 7:00 p.m. – 2:00 a.m. the next day; Fridays, Saturdays 7:00 p.m. – 5:00 a.m. the next day
Closed: Mondays
2. Train-Izakaya LittleTGV: A Tribute to All the Railway Fans Out There
This is Train-Izakaya LittleTGV, where you'll dine in a space decorated with all sorts of railway paraphernalia and waiting staff are dressed in uniforms designed after those worn by railway staff.

The sofa seats here are from actual train seats, and you'll also see related items like N gauge model railways, train hanging straps, and other little tidbits that will delight a railway fan to no end. In their hearty menu, you can find things like children's meals, a testimony of the cafe's dedication to making the shop a welcoming place for all ages.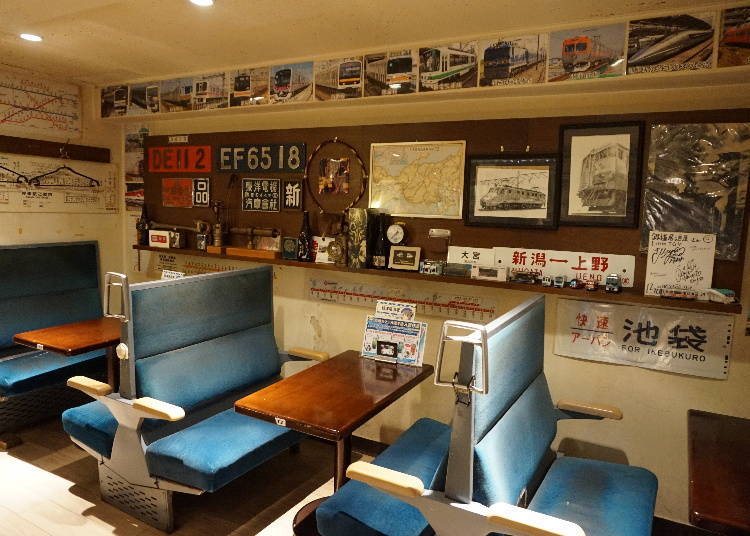 The cafe's menu contains interesting items like the "Tight-Coupled Triple Tamagoyaki (630 yen, tax included)". Three rolled omelettes will be "coupled" together by the staff into a full train before your eyes, making it a fun and popular choice among customers with children.

Other visually engaging dishes like "Shinkansen Onigiri" and "Train Carriage Cocktail" will be a feast for your stomach and eyes. This is the perfect Japanese-style izakaya bar for all railway enthusiasts, or anyone fond of the novelty of concept cafes.

*English menu available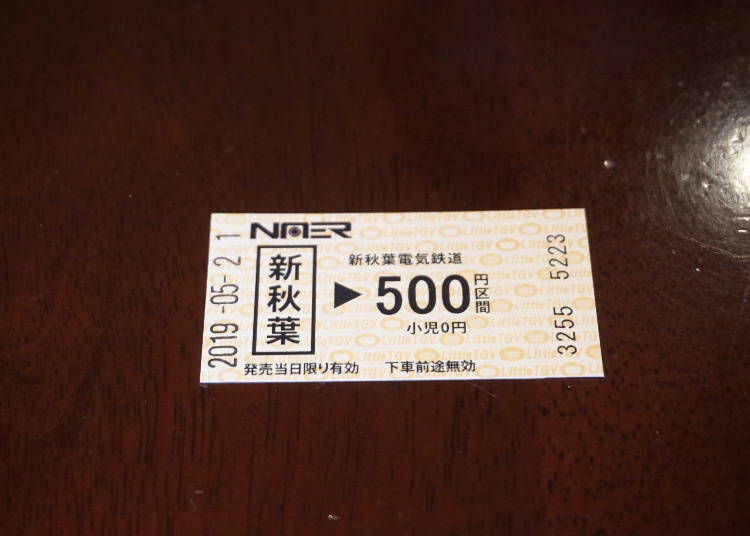 Upon entry, you'll be given an original train ticket as a souvenir.
鉄道居酒屋 LittleTGV

Address

Isamiya No.3 Bldg. 4F, 3-chome-10-5, Sotokanda, Chiyoda-ku, Tokyo-to, 101-0021

Nearest Station

5 minutes walk from Akihabara Station on the JR Lines, 3 minutes walk from Suehirocho Station on the Tokyo Metro


Phone Number

03-3255-5223

Hours: Tuesdays to Fridays 6:00 p.m. – 11:00 p.m.; Saturdays, public holidays 4:00 p.m. – 11:00 p.m.; Sundays 12:00 p.m. – 11:00 p.m.
Closed: Mondays
3. Shinobazu Ninja Cafe Akihabara Manseijo: Some Ninjas Choose to Train at Akihabara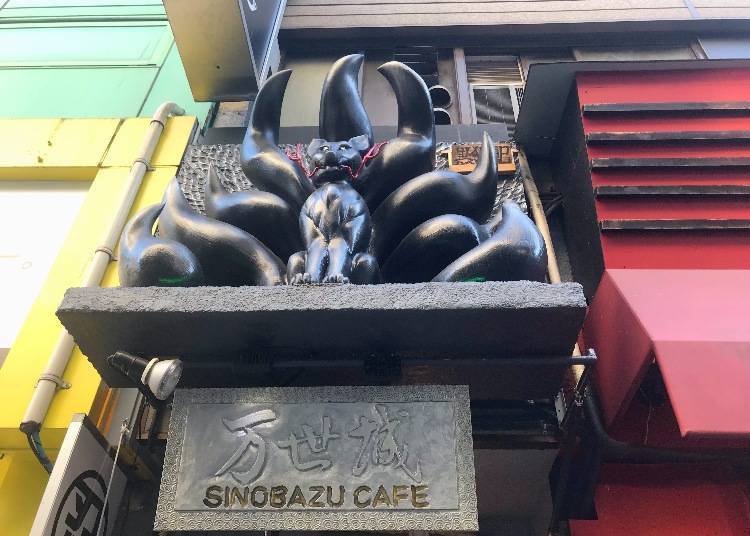 The word ninja is somewhat synonymous with Japan among many international visitors, and this cafe embraces that connection. Waitresses here are called kunoichi (female ninja), and they dress the part!

To set the mood right off the bat, the kunoichi respectfully address customers as tono (lord) or hime (lady) as they file into the cafe. The shop interior was modeled after olden Japanese houses and features traditional Japanese decor such as tatami rooms and paper sliding doors.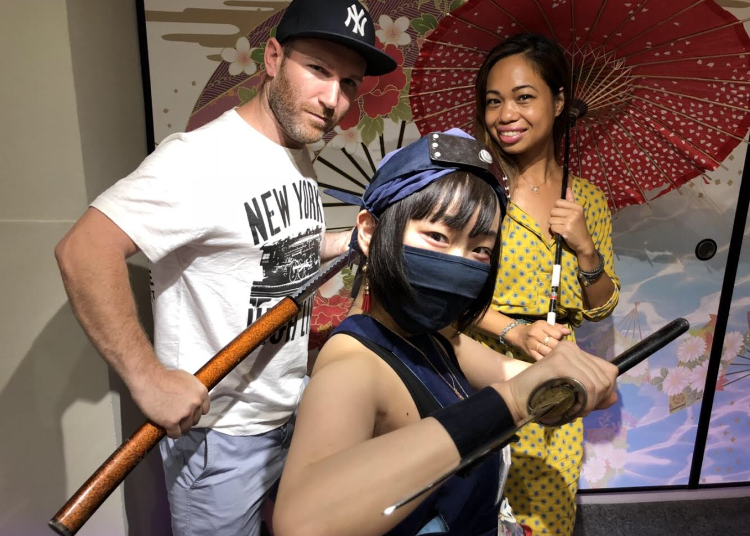 Take a commemorative instant photo with a ninja staff for just 800 yen (tax excluded)!
Live ninja performances are one of the highlights of this cafe. From board breaking to slick dance moves and snazzy light shows, catch acts here that you'll hardly be able to catch anywhere else! If you like, you can also try out their ninja weapon selection, including the well-known shuriken (throwing star).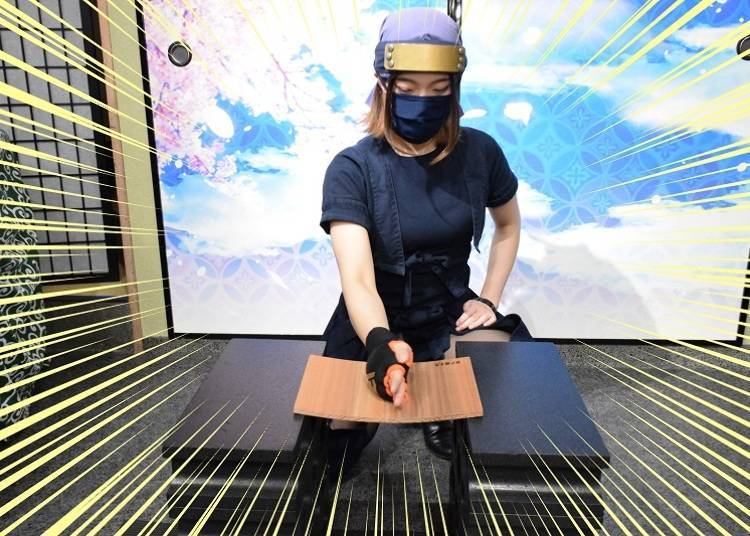 The board breaking performance will keep you at the edge of your seat!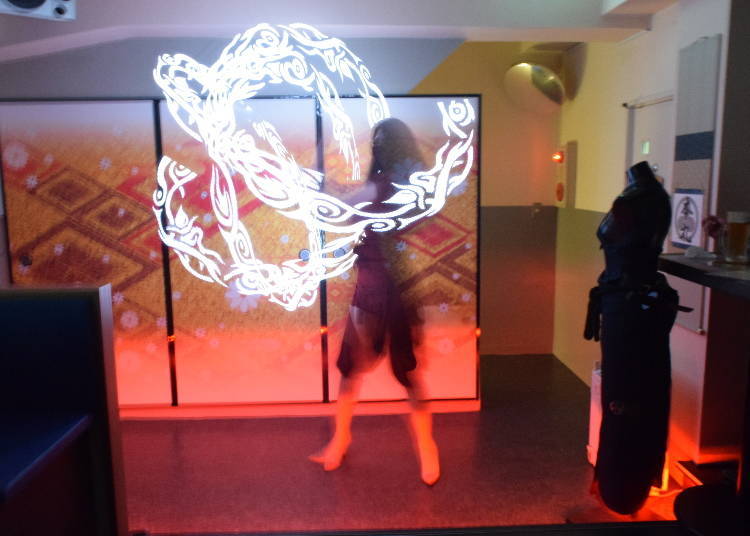 Manipulating light during a light show to form words and pictures
On to the food! You'd be surprised at the variety available for sure. "Kawara Yakisoba (1,600 yen, tax excluded)" is a dish that uses chasoba (green tea soba noodles) as an ingredient. There's also "Oinarisan (1,200 yen, tax excluded)" - deliciously deep-fried tofu skin wrapped around vinegared rice.

As the food is served, the ninja staff cast their ninpō, or ninja arts on the dish to ensure it remains fresh and tasty to the end. Halal food is also available here, which is a rarity for concept cafes. There's a special menu for that, but you can always feel free to check it out too if it interests you!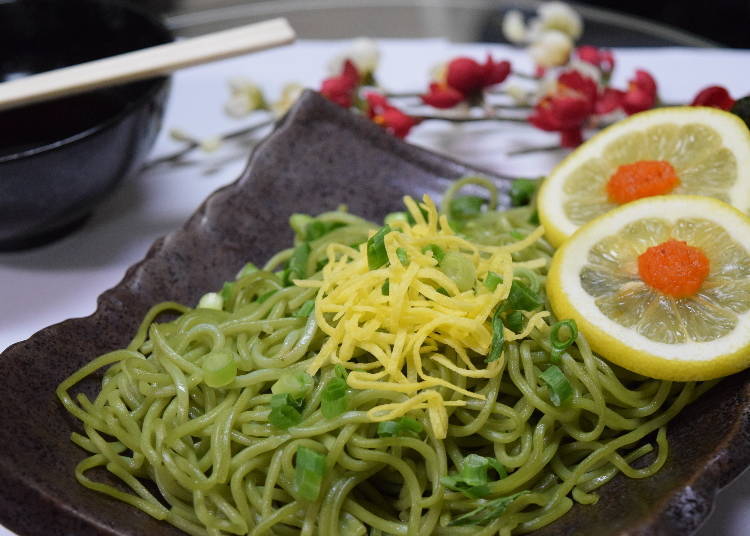 A plate of "Kawara Yakisoba" with a tinge of refreshing lemon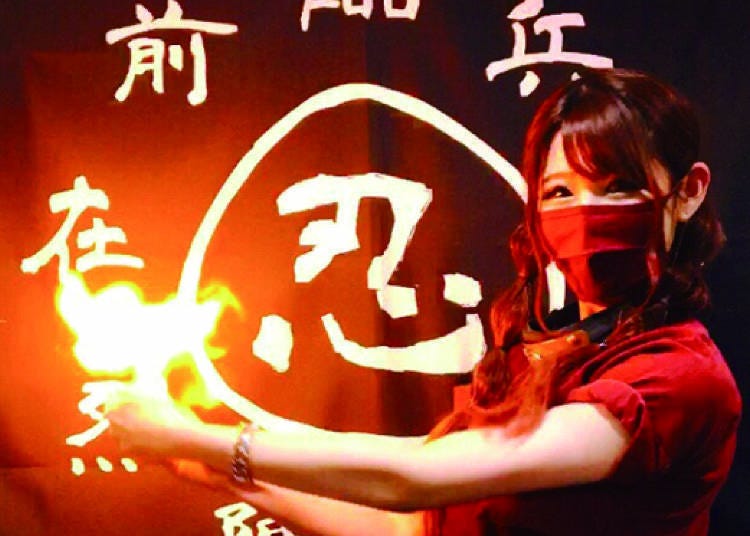 Get your food piping hot via the staff's special katon no jutsu (fire arts)!
Shinobazu Ninja Cafe Akihabara Manseijo

秋葉原忍者喫茶 不忍カフェ万世城

Address

Tsuchiya Bldg. 2F – 4F, 1-2-3 Sotokanda, Chiyoda-ku, Tokyo-to 101-0021

Nearest Station

3 minutes walk from Electric Town Exit of Akihabara Station on the JR Lines


Phone Number

03-6260-8313

Hours: 15:00-22:00 (Tue-Fri), 12:00-22:00 (Sat, Sun, Holiday)
Closed: Mondays
4. Akihabara Backstage Pass: Become Your Own Idol Pop Unit Producer!
Akihabara Backstage Pass is a cafe and restaurant operated by fictional pop idol agency Leido Talent Agency, where more than 60 pop idol candidates are registered. These top talents work as both waiting staff and stage performers, entertaining customers with their singing, dancing, and exceptional hospitality!
Rock Salt Fries (600 yen, tax excluded)" is the perfect side dish for any meal, like a delicious plate of "Butter Chicken Curry (1,200 yen, tax excluded)", for example, or any one of the other delectable selections on the menu! (*English menu and English-speaking staff available.)
The shop's tagline is, "World's Largest Pop Idol Simulation Entertainment Cafe". It operates on what they call the Producer System, where customers become a Leido Talent Agency producer when they create an employee ID card for just 300 yen (tax included). This allows you to cheer on your favorite cast or participate in a pop idol simulation program.
Check out their limited edition idol menu too! This is a Backstage Sotokanda Icchome original drink - "Part-time Fighter (1,200 yen, tax excluded)"!
Stage events are held daily - four performances on weekdays and eight performances on weekends and holidays. This is a great chance to experience for yourself the energetic and stunning live performances characteristic of pop idol units, a phenomenon from Japan that has taken the world by storm!
AKIHABARAバックステージpass

Address

Akiba Culture Zone 6F, 1-7-6 Sotokanda, Chiyoda-ku, Tokyo-to 101-0021

Nearest Station

4 minutes walk from Electric Town Exit of Akihabara Station on the JR Lines


Phone Number

03-5298-5286

Hours: 12:00 p.m. – 11:00 p.m.
Closed: Open daily
5. Mononopu: For Japanese history buffs - maids in Sengoku period garb!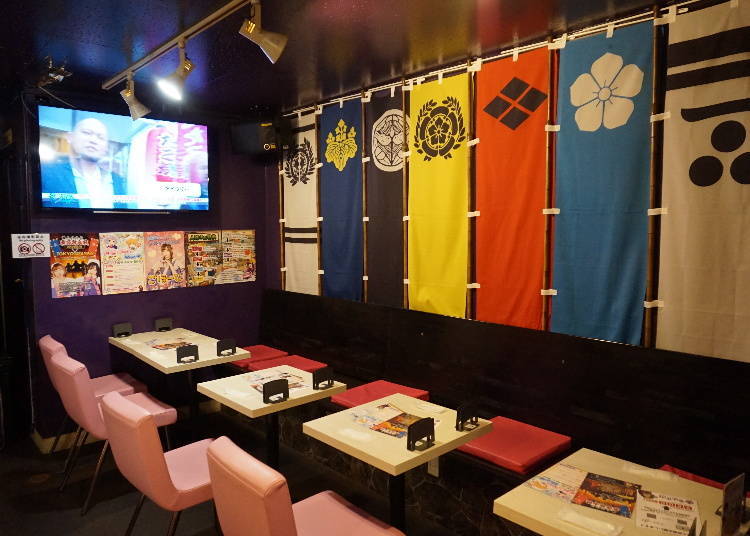 The Sengoku period was an era of feudal Japan between the 15th to 16th century which was marked by civil strife and social upheaval, and it is this period of time that the concept cafe takes inspiration from.

All the waiting staff here are dressed as "armed maids" based on the concept of daughters of warlords who were active during the Sengoku period. To ensure full immersion, customers are addressed as either oyakatasama (lord) or ohimesama (lady).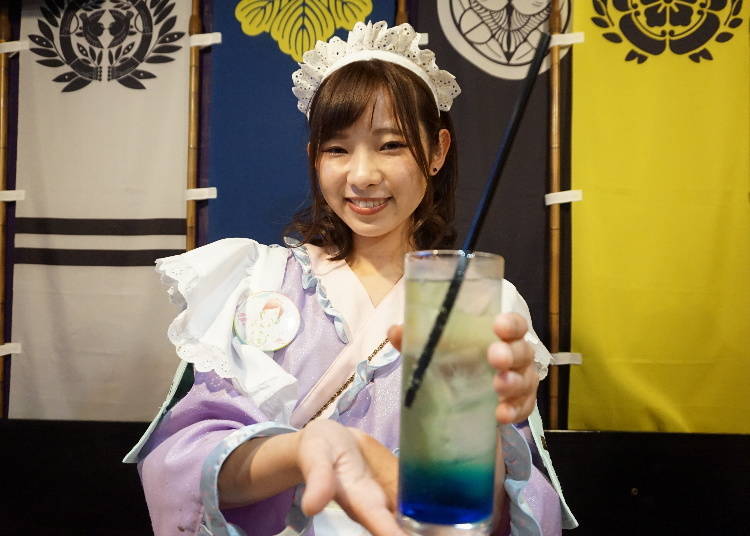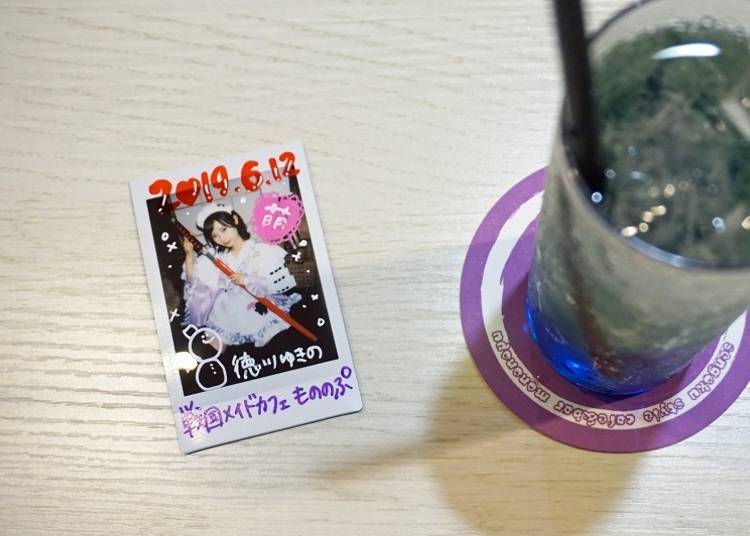 "Maid Original Cocktail (1,500 yen, tax excluded)" is a cocktail drink that comes with an instant photo of a maid.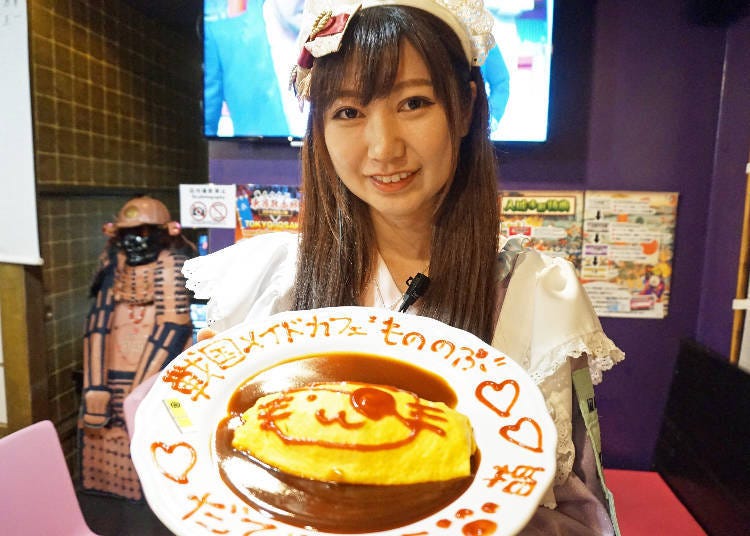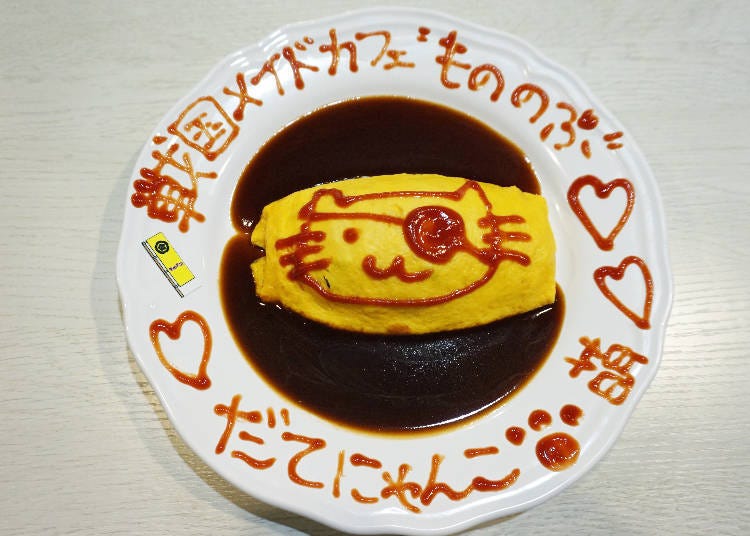 The most popular dish here is the "Omelette Rice (1,350 yen, tax excluded)", which comes with the most adorable ketchup art!
If this is your first time here, you can snag the "First Battle Set" for a bargain. This set meal includes a drink, an instant photo of a maid, and a commemorative coin, making it the most ordered item among foreign visitors to the cafe. There's also an all-you-can-drink option for alcoholic beverages - a great way to enjoy the unique vibe created by the radical combination of Sengoku and maids.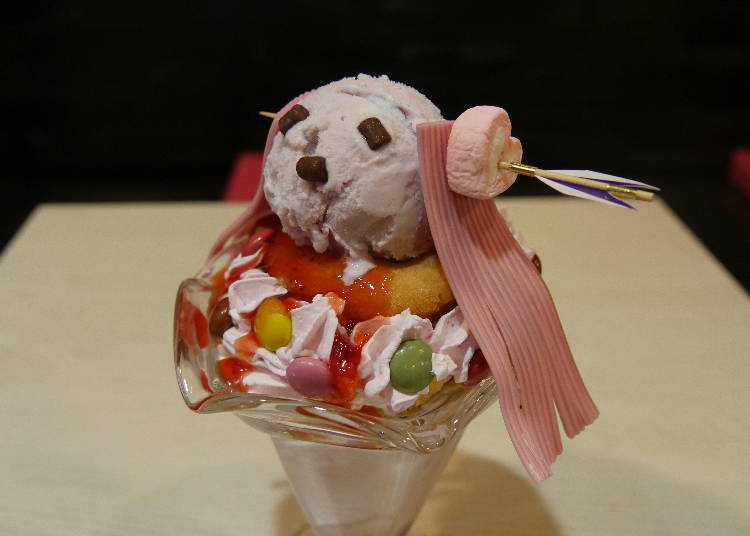 Imagawa was a feudal lord during the Sengoku period who met a grim end after he was beheaded in battle. With that in mind, the "Imagawa Yoshimoto's Decapitated Head Parfait (1,350 yen, tax excluded)", which was modeled after that particular detail in history, would definitely be an impactful order to make!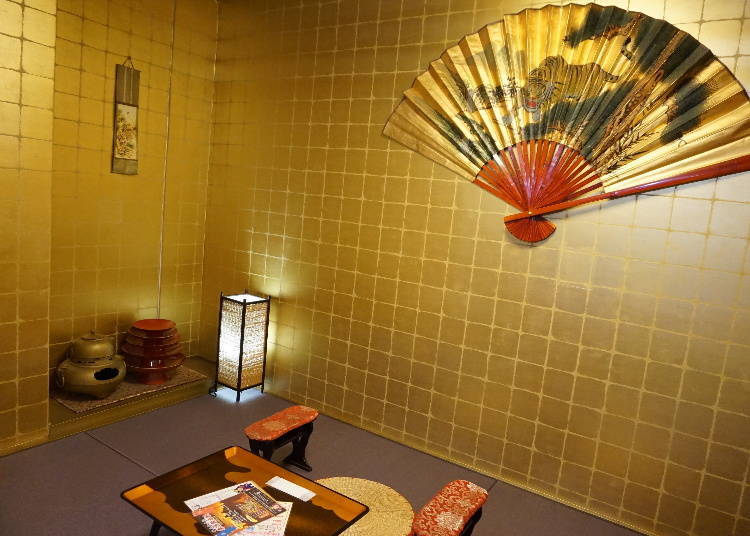 The cafe's VIP room Kin no Chashitsu (Golden Tearoom) will set you back 1,500 yen per hour excluding tax, but is entirely worth it for the enviable photos you'll be able to capture.

The room is designed to make you feel like you've stepped into the past and turned into a real warlord of the era. English menus and translation devices are available for international visitors, so the language barrier should be the least of your worries here! The cafe's webpage is also available in English, Mandarin Chinese, and Korean.
SENGOKU STYLE CAFE&BAR MONONOPU

戦国メイドカフェ&バー もののぷ

Address

Isuzu Bldg. 5F, 4-6-2 Sotokanda, Chiyoda City, Tokyo-to 101-0021

Nearest Station

5 minutes walk from Akihabara Station on the JR Lines, 1 minute walk from Suehirocho Station on the Tokyo Metro Ginza Line


Phone Number

03-5296-9199

Hours: Mondays, Wednesdays, Thursdays 3:00 p.m. – 10:00 p.m.; Saturdays 12:00 p.m. – 11:00 p.m.; Sundays 12:00 p.m. – 10:00 p.m.
Closed: Tuesdays
Concept cafes are slowly building up a reputation for being fun places to visit whether alone or with friends. Besides the five we've introduced in this article, walk around on Akihabara on any day and you'll be sure to find plenty of others. Setting aside a day to do concept cafe-hopping is certainly a viable way to enjoy the unique sights and sounds Akihabara has to offer!

Written by: Medium KK. English translation by: Huimin Pan.
*This information is from the time of this article's publication.
*Prices and options mentioned are subject to change.
*Unless stated otherwise, all prices include tax.