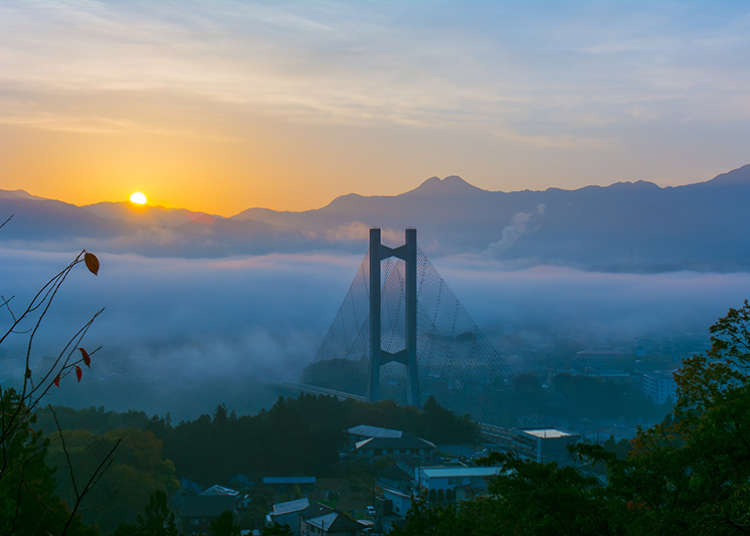 Chichibu, an area in the north-western part of Saitama Prefecture, is a sightseeing spot that is rapidly gaining popularity. This is where the live-action film, The Anthem of the Heart takes place, as well as the anime Anohana: The Flower We Saw That Day, making it a popular pilgrimage location.

You can reach Chichibu (Seibu Chichibu Station) in under two hours by train from Tokyo. Here you find yourself in a world removed from urban Tokyo, and in the middle of wonderful landscapes and great food. In recent years, many people from within the country and abroad have been visiting this area.

But there is another reason why this area is so popular. Chichibu is famous for its alcoholic drinks. Whiskey, wine, beer, and Japanese sake are but a few of the options that are making liquor enthusiasts happy.

Today, we will talk about all of Chichibu's charms, from its sights to its food.
■From its autumn leaves to its riversides, Chichibu is a place of great beauty!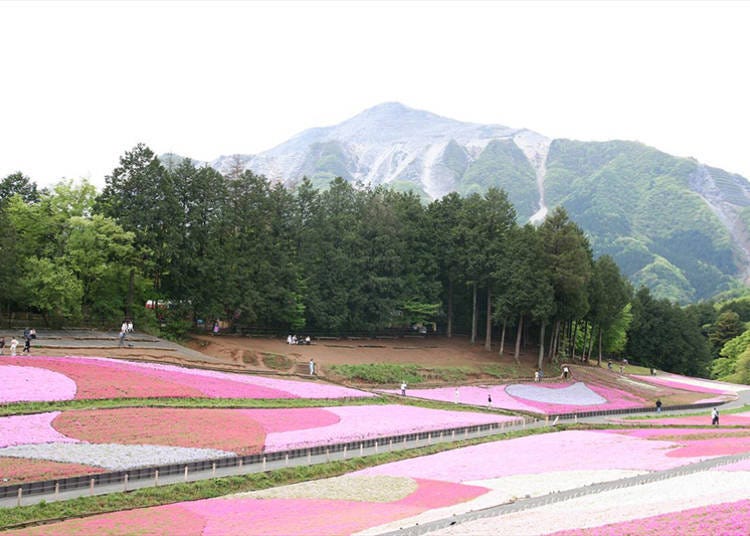 Chichibu is a small basin located in western Saitama, nestled between mountains within beautiful, rugged natural scenery, and connected to outside areas via highways.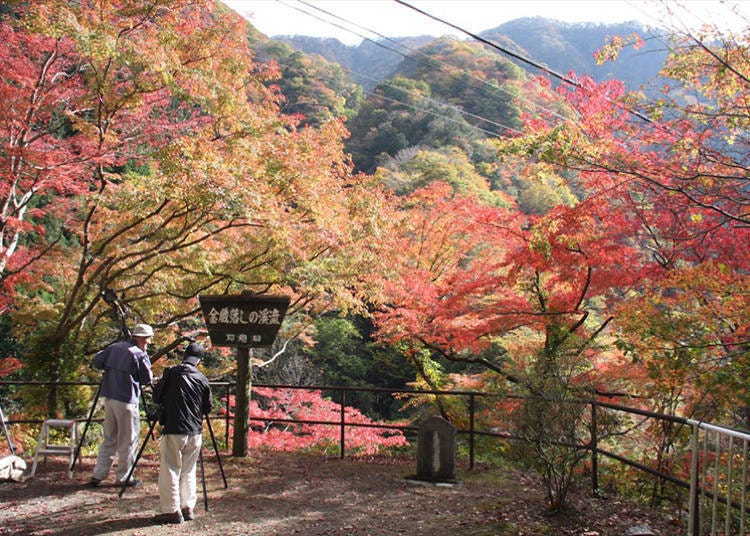 Here, the landscapes take the spectacular colors of the season, showing a different face depending on when you are visiting. You may be surrounded by red leaves in fall, or pink and white gorgeous petals in spring.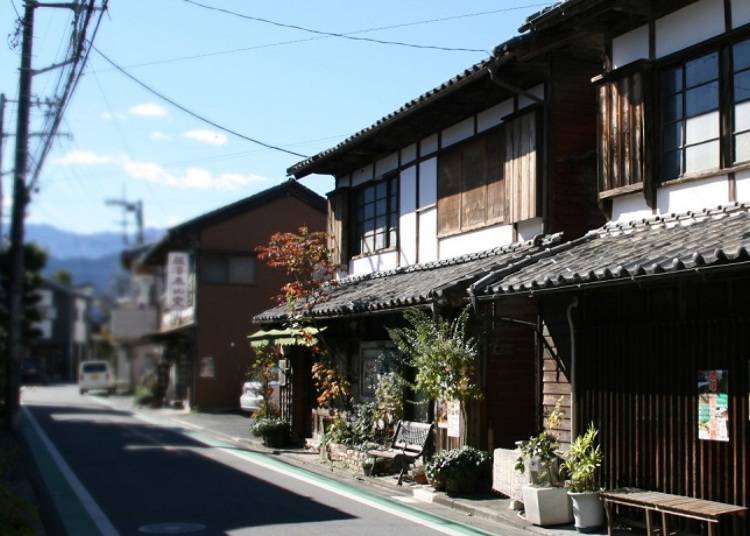 Chichibu sports a lot of traditional buildings, giving you a warm feeling while walking down the street. One of the ways to enjoy Chichibu is by taking a stroll and enjoy shopping in these traditional stores.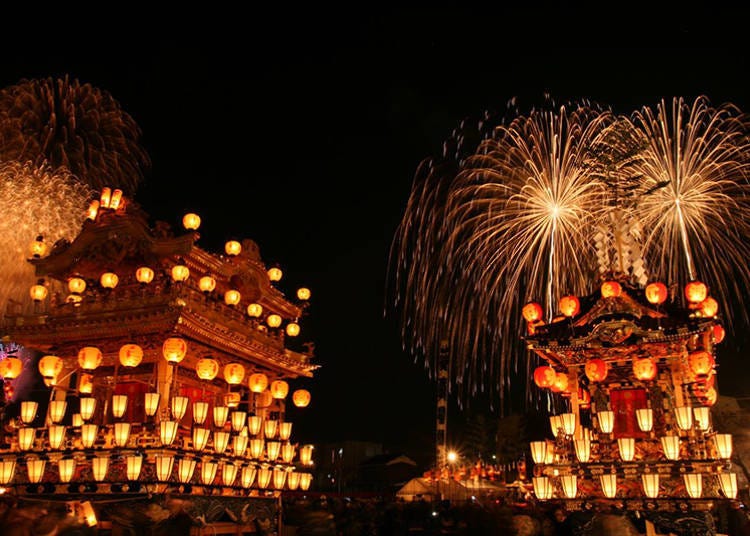 Chichibu is also famous for its many festivals, including the famous Chichibu Night Festival (every December 2 and 3), a celebration that takes on the whole of Chichibu.

Festivals are closely connected to shrines and shrines are considered to be mystic "power spots" (locations with healing and blessing powers). Chichibu has many of them, including Chichibu Shrine, Mitsumine Shrine, and Hodosan Shrine which have been part of Chichibu's history for a long time. Mitsumine Shrine in particular is renowned for being the largest power spot in Kanto, so don't miss a walk through history and the sacred power of the mountains of Japan.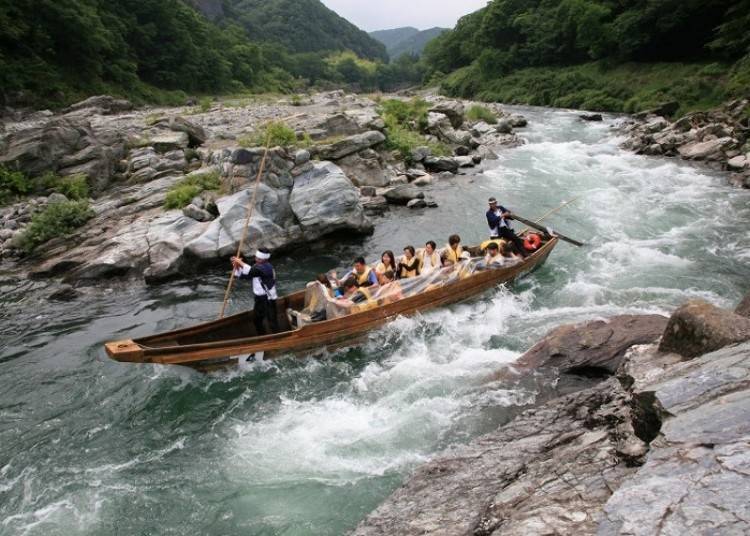 Because of its terrain, Chichibu is rich or activities on its mountains and rivers, like bicycle rentals and hikes, camping, BBQ spots, rafting, and more. The Nagatoro Line Kudari river boating experience gives you a unique look of the dynamic and everchanging nature of Chichibu with its valleys, the Arakawa River, and its woods that create a composition like a work of art made by nature.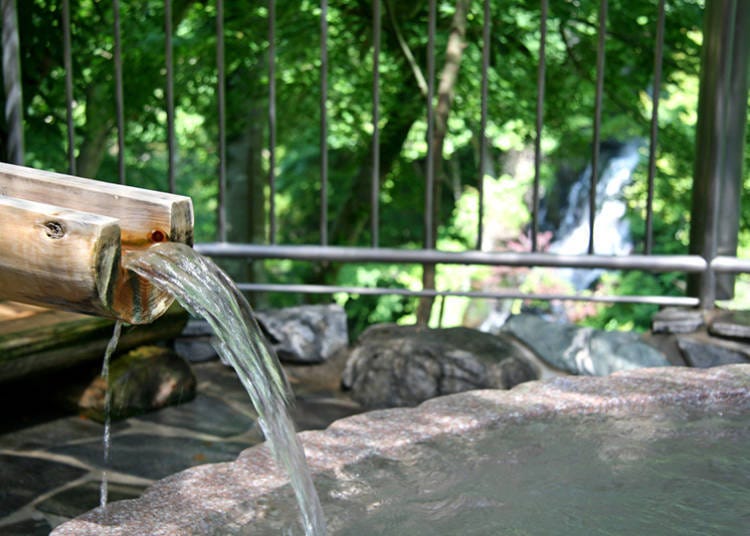 Like in some other tourist spots in Japan, Chichibu too has its hot springs. They have a long history, dating back to the Edo period, when they were called Chichibu Shichiyu, the Seven Hot Springs of Chichibu. Many facilities provide public baths as well as private ones, letting you relax in your favorite environment.
■Best sea of clouds closest to Tokyo!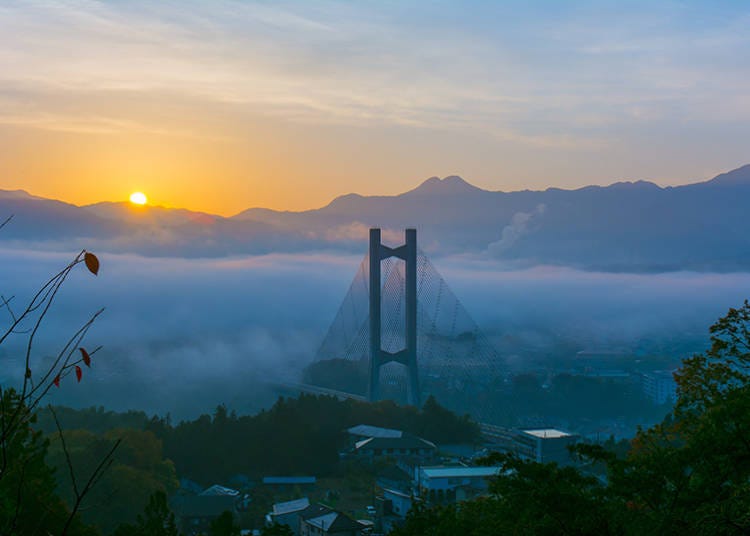 Chichibu is also popular as an area close to Tokyo where you can see a phenomenon called "unkai" - sea of clouds. You would think that such a sight would be possible only from the top of a mountain, but Chichibu, because of its location between mountain chains, has spots that are not touched by winds where you have a good chance of seeing a sea of clouds. Here are four of the recommended spots.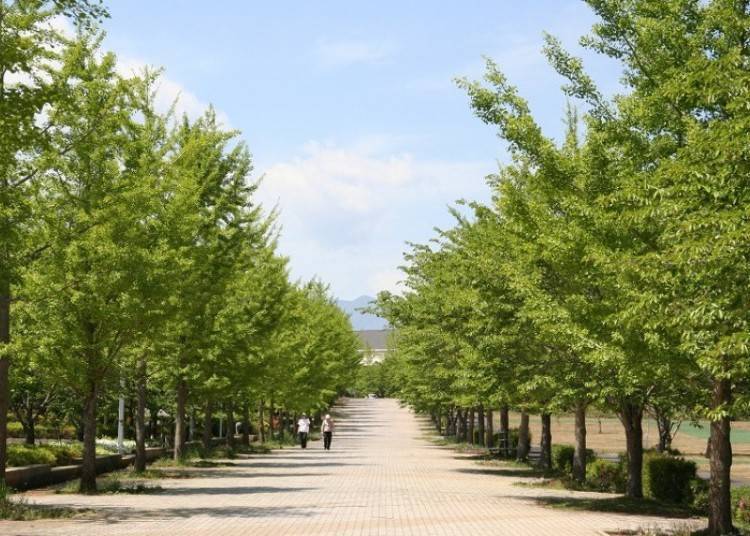 The first one is Chichibu Muse Park, a large park of over 375 hectares of hills overlooking the Chichibu city area. Here the highlights are the beautiful autumn leaves and the majestic ginkgo trees. The Chichibu Muse Park Observatory is a popular spot to admire the sea of clouds. In the same park you will also find the Tabidachinooka observatory.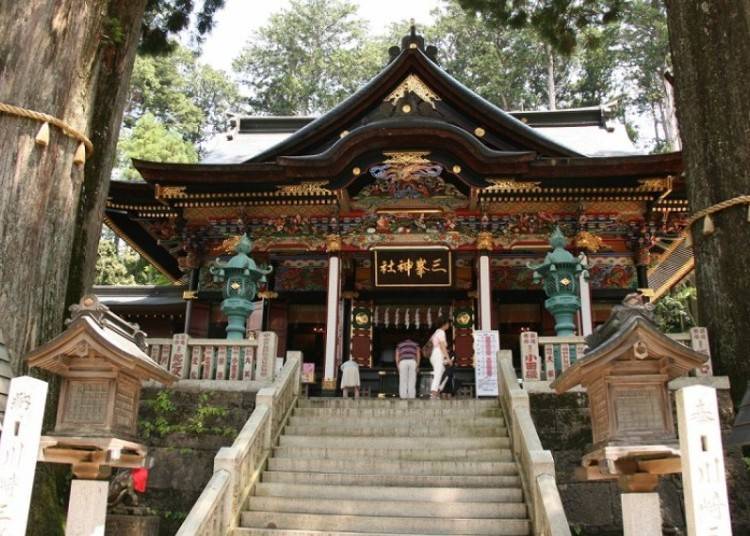 The second spot is Mitsumine Shrine. The top of the mountain, at 1,100 meters is where Nihon Buson started worshipping Izanagi no Mikoto and Izanami no Mikoto, starting the history of the shrine. As protectors of the gods, they enshrined wolves.

This is one of the largest power spots in the Kanto region, but it also offers a great view of the sea of clouds. Because it's at such a high altitude, it offers a different look on the sea of clouds. The chance of seeing the sea of clouds from this area is higher.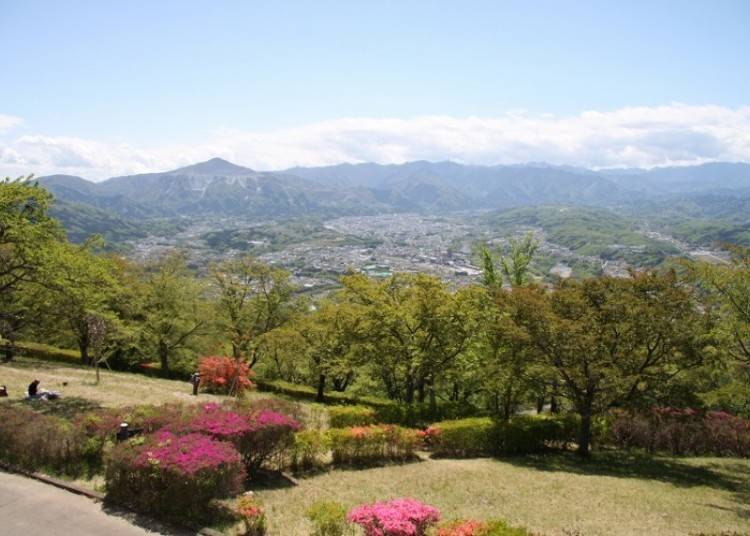 The third spot is Minoyama Park, located on a beautiful mountain, with a. beautiful view of the surrounding areas. The best time to see cherry blossoms here is from mid-April to early May, and you will be able to admire 70 different kinds of cherry trees. On the east side of the park, there's a hydrangea garden which you must visit if you are there between late June and early July. A great spot to kike.

From here, you can enjoy the sea of clouds spreading in every direction from three different observatories.
Minoyama Park is also a famous night-time spot, having been selected among the "the 100 best nigh time views." The sea of clouds may occur at night, and in that case, you will be able to enjoy a truly mesmerizing experience.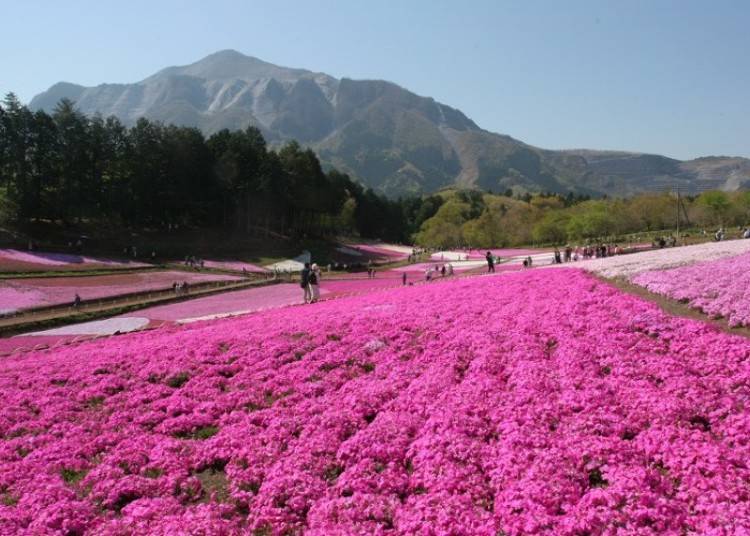 The fourth spot is Hitsujiyama Park. Located just 12 minutes walking from Seibu Chichibu Station, this is a colorful valley that blooms with gorgeous pink moss phlox flowers from early April to early May, in one of the largest fields of this kind in the whole of Kanto. Its hill is Shibazakura Hill, a famous Chichibu landmark.

The sea of clouds can be seen from the "observatory hill"(Miharashi-no-Oka), but since its altitude is lower than other places, you will find yourself face to face with the sea of clouds, and depending on the time, you could be within it.

The sea of clouds in Chichibu tends to appear more often in spring and fall, especially between mid-October and mid-November, usually right before or right after sunrise, so early birds will have a higher chance of seeing it.
■From delicious water comes delicious craft sake!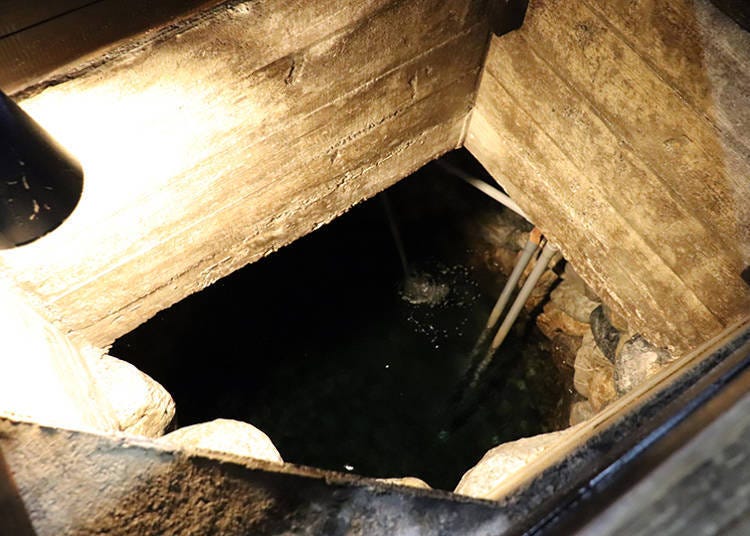 Chichibu's waters were selected as one of the top 100 waters of Japan, and "Bishamon Water" is in the top 100 waters of Heisei era. Delicious liquor is made from delicious water, so it's clear why Chichibu has so many famous types of sake.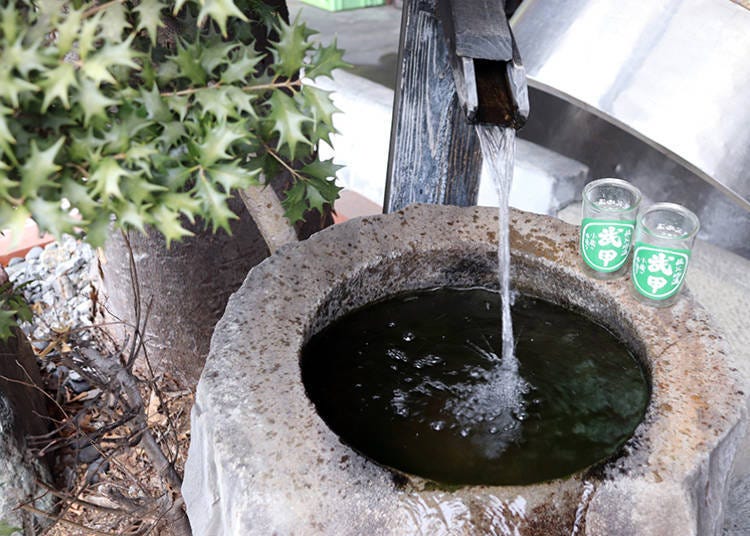 The well water of Buko Sake Brewery, which produces "Buko Masamune," represents Chibu, and it's also a well designated for disaster countermeasures. You can freely draw water from the well in the brewery backyard.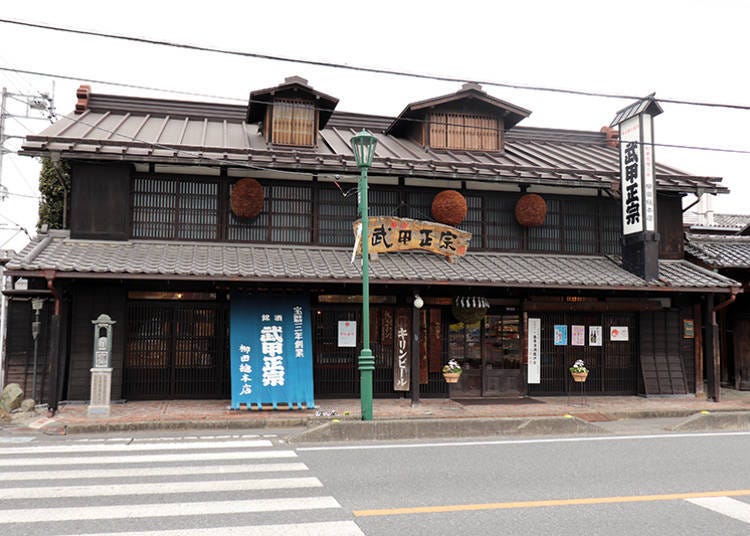 Buko Brewery is a store that has been in business for over 260 years. Aside for its flagship "Buko Masamune," they make a variety of types of sakes. The brewery is local and 95% of its liquors are consumed in the Chichibu area.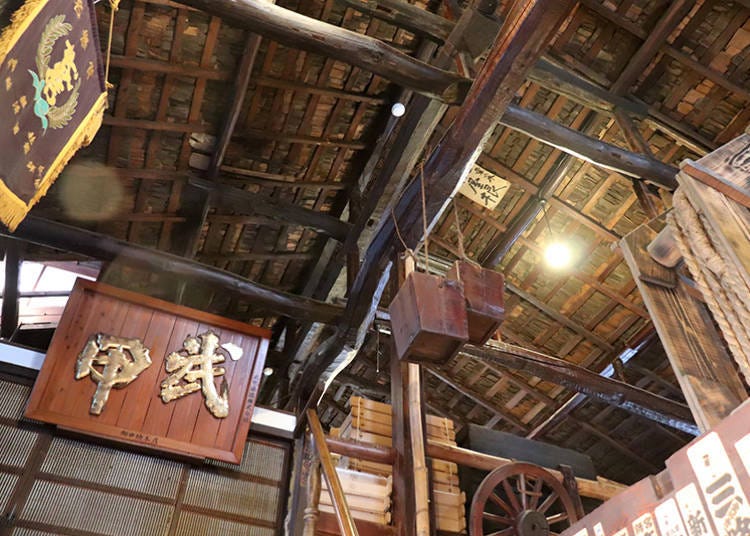 The building in which the brewery is located has been designated as a tangible cultural property of the country, and it exudes history.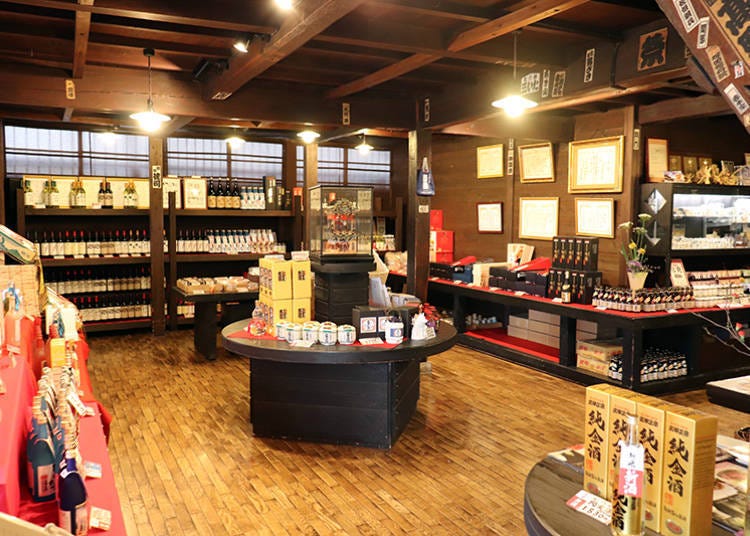 The shop connected to the brewery is a tax-free shop, where you can also use Alipay, as well as many other payments methods and cards.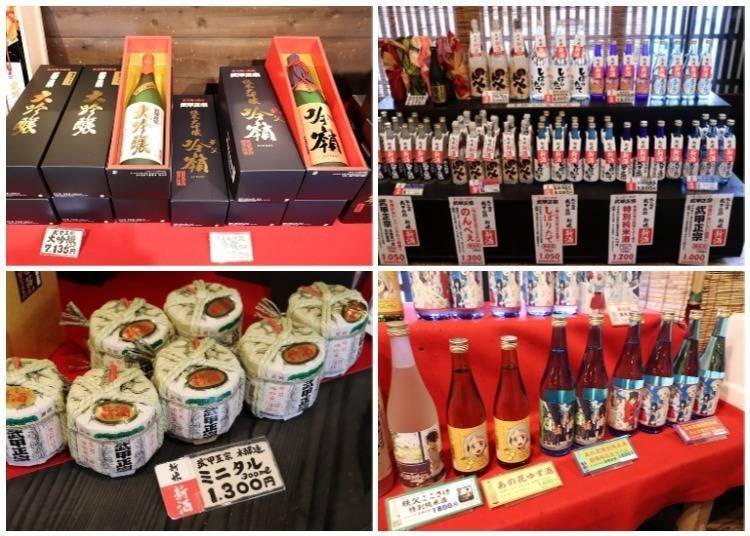 The store sells many kinds of sake, like the prestigious Daiginjo. The brewery store also offers spirits, like shochu, as well as water, alongside sake.

Strong sake is not a good match when it comes to spicy or greasy dishes, but it's perfect for lighter dishes. A light, smooth liquor like Junmai Ginjo, for example, goes well with white sashimi. If you enjoy stronger sake, we recommend drinking it on the rocks.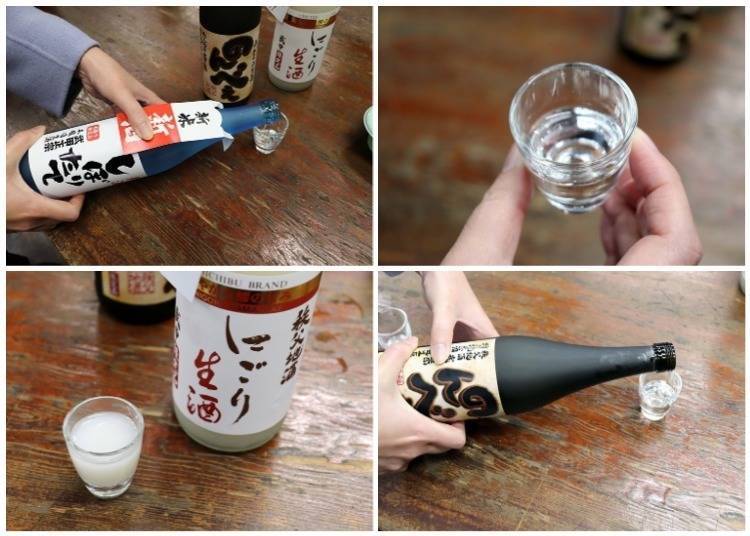 There are also places where you can sample a variety of products, so you can find the perfect one to buy as a souvenir. They will all be delicious, but the best choice depends only on your preference, and on the occasion. Ask the staff and let their recommendations help you choose the best pick.
On the eaves of the sake brewery, a sugidama (cedar ball) is always displayed. Around the beginning of February, when the sake preparation is over the old ones will be replaced by new ones. Over time, the decoration goes from deep green, to brilliant in summer, to brown in fall.

If you see a sugidama hanging, it means that is where they are making sake. Chichibu is represented by many sakes like "Buko Masamune," "Chichibu Nishiki," "Chichibu Kojiro," and "Nagatoro." Aside from sake, Chichibu also produces shochu, wine, beer, whiskey, and doburoku.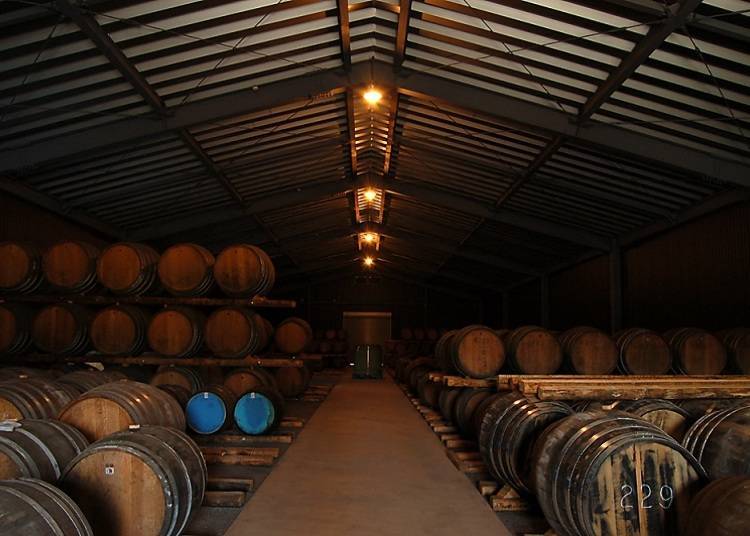 When it comes to Chichibu whiskey, you must visit the whiskey company "Ichiro's Malt." This is the home of whiskey and a rare to obtain gem among Japanese whiskeys recognized around the world. The hot and humid environment of the summer and the rigid Chichibu winter, both greatly affect the maturation of whiskey. Despite its short aging period, this whiskey has a fruity and well-balanced taste.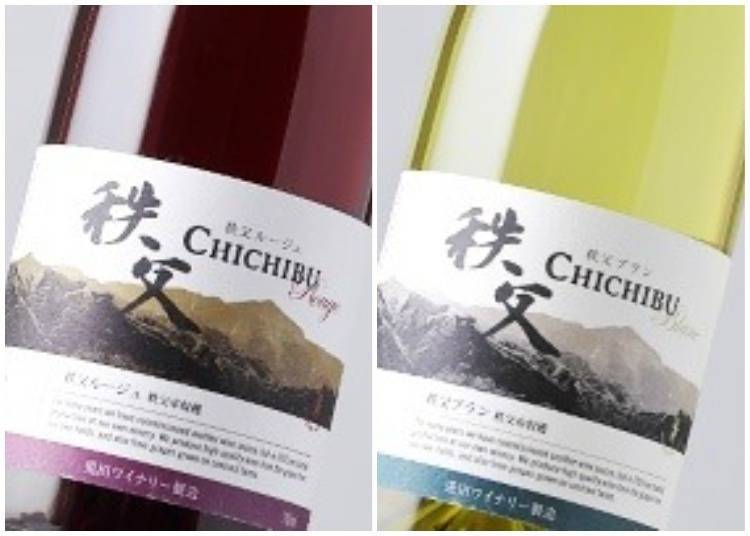 Among the region's wines, the red "Chichibu Rouge," and the white "Chichibu Blanc," of Usagida Winery are noteworthy. These wines are produced using high-quality grapes grown mainly in the Yoshida area of Chichibu, and they come in many different varieties. Another wine that cannot be overlooked in Chichibu is "Gensaku," which was even praised by French priests as a "Taste of Bordeaux."

Craft beer is also popular in Chichibu. Some notable brands are Pale Ale Akuma, Wheat Ale Snow Bear, Red Ale Red Bear, all from Chichibu Beer. These beers incorporate traditional flavors with innovative approaches and are smooth and easy to drink.

The unique taste of Chichibu is reflected by its sake, born from the great nature all around. Chichibu offers a world of superb sights and activities, and if you visit, don't miss on the drinks!
■End the trip with a drink! Recommended stores
It's always nice to end a trip with a great meal accompanied by a good drink. Here are some recommended restaurants for you to enjoy Chichibu's liquors.
●Japanese sake stores
"Wagokoroden yoi DA'dA"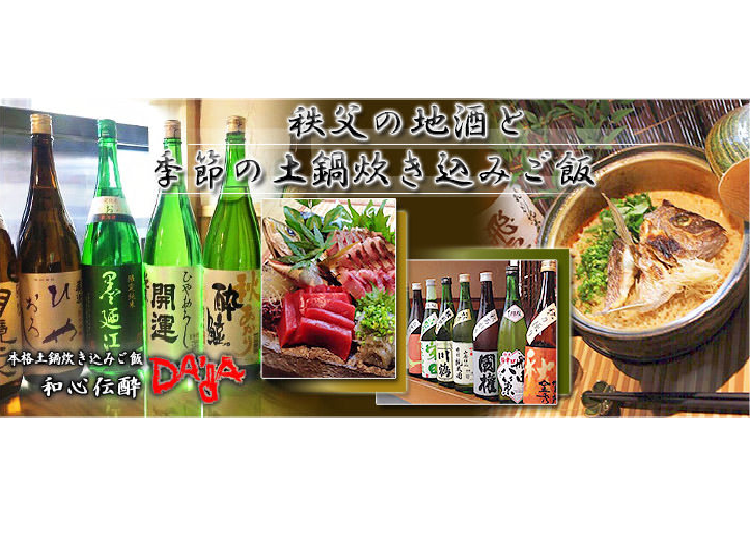 This is a restaurant that specializes in rice cooked in clay pots, and in sake, and always making use of seasonal ingredients. Here you can find many kinds of "Chichibu Nishiki" and "Ichiro's Malt." We recommend "Chichibu Nishiki" with warm rice.
和心伝酔 DA'dA ダダ

Address

11-2, Nakamachi, Chichibu-shi, Saitama, 368-0043


Nearest Station

Ohanabatake Station (Chichibu Railway)


Phone Number

0494-53-9900
Masakiya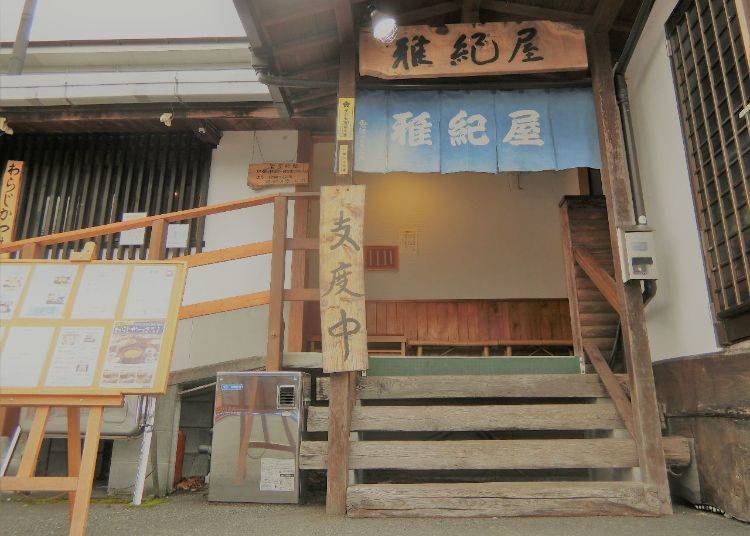 Another popular shop is "Waraji Katsu mabushi," serving the Chichibu specialty waraji katsu—a giant cutlet of breaded and deep-fried pork—which you can enjoy as is, in broth, or with spices, and while you are at it, try it accompanied by "Buko-karakuchi" sake.
雅紀屋

Address

1038-1, Onohara, Chichibu-shi, Saitama, 368-0005


Nearest Station

Onohara Station (Chichibu Railway)


Phone Number

0494-25-0035
●Recommended whiskey shops
Chichibu Specialty Tavern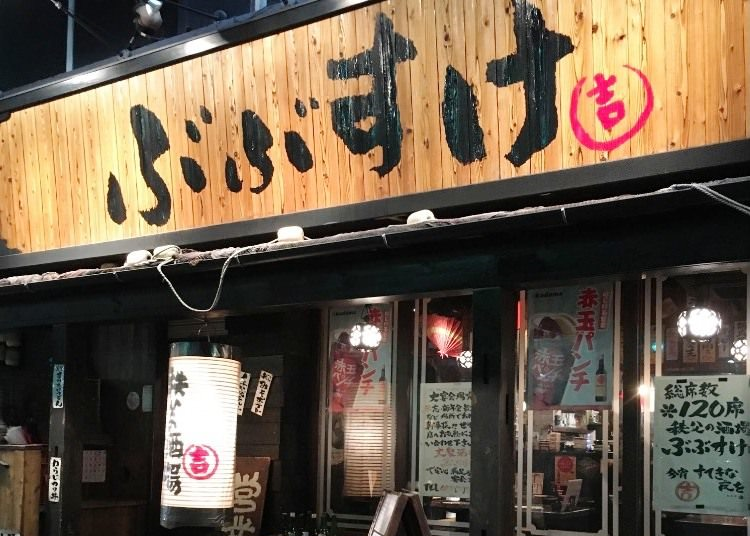 This is a popular bar where you can enjoy local cuisine and the local sake of Chichibu. Here you will find a bunch of specialties, like miso potato, miso pork bowl, and waraji cutlet, and Chichibu's local udon, suriage Udon. Here you can find "Chichibu Nishiki," and "Ichiro's Malt."
秩父名物 酒場 ぶぶすけ

Address

5-3, Miyakawacho, Chichibu-shi, Saitama, 368-0046


Nearest Station

Chichibu Station (Chichibu Railway)

Ichibankan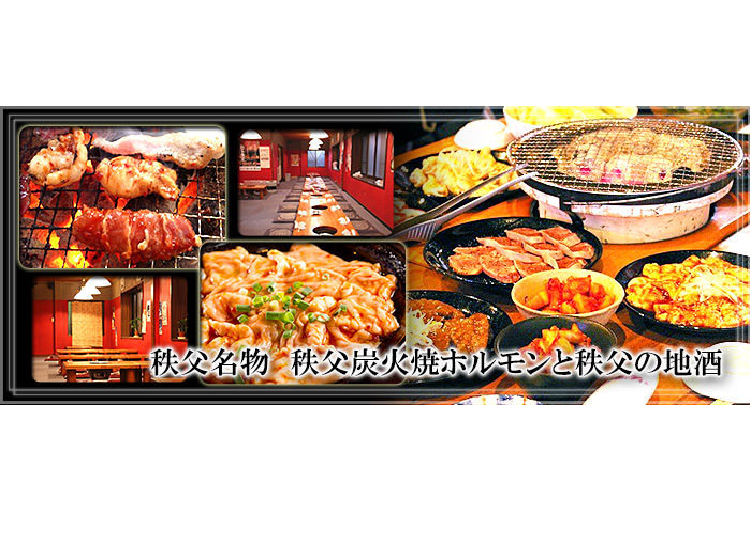 This is a shop where you can try Chichibu's soul food "Horumon" (offal). This has been a popular dish since ancient times, and it accompanies greatly with the local liquor. Prepared with fresh ingredients the offal dishes are delicious. The restaurant offers "Ichiro's Malt," "Chichibu Nishiki," "Bukko Nasake," and "Kojiro Junmai Sake."
BAR Te Airigh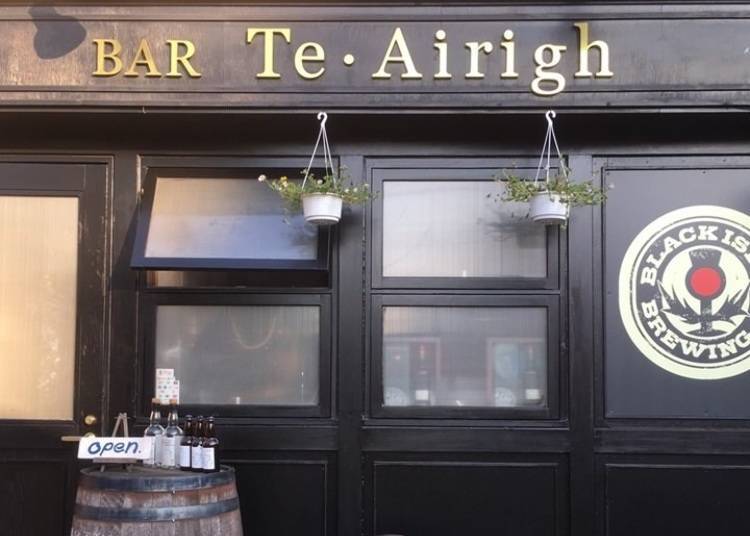 If you like "Ichiro's Malt," you should definitely visit this bar. They offer more than 30 kinds of "Ichiro's Malt" and more than 600 kinds of whisky, including 400 of scotch single malt. The perfect place for a relaxing Chichibu night.
●Recommended stores for wine
Tourist Table Kamanoue Chichibusagida Shokudo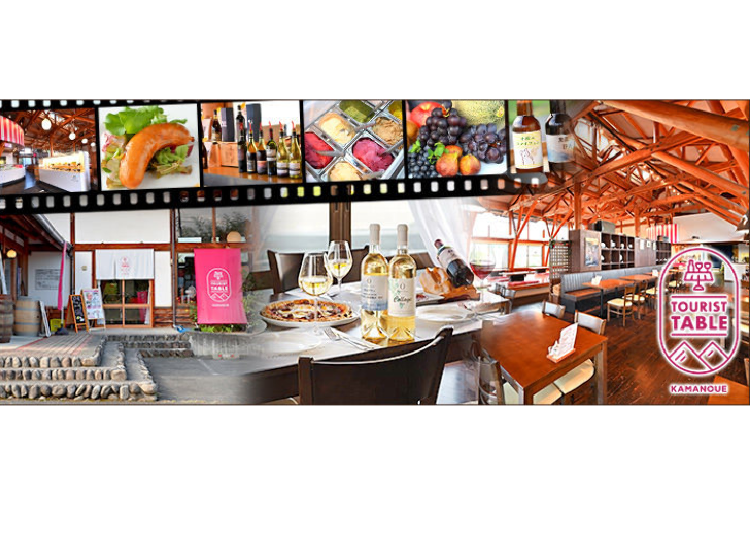 Attached to the Usagida Winery of Chichibu Farmers Factory, this shop offers a combination of excellent dishes prepared with ingredients from Chichibu, accompanied by the wines of Usagida Winery, available every season.
Tsurisutoteburu Kamanoue Chichibusagidashokudoh

ツーリストテーブル 釜の上 秩父うさぎだ食堂

Address

3942, Shimoyoshida, Chichibu-shi, Saitama, 369-1503


Nearest Station

Onohara Station (Chichibu Railway)


Phone Number

0494-77-1123
TERAS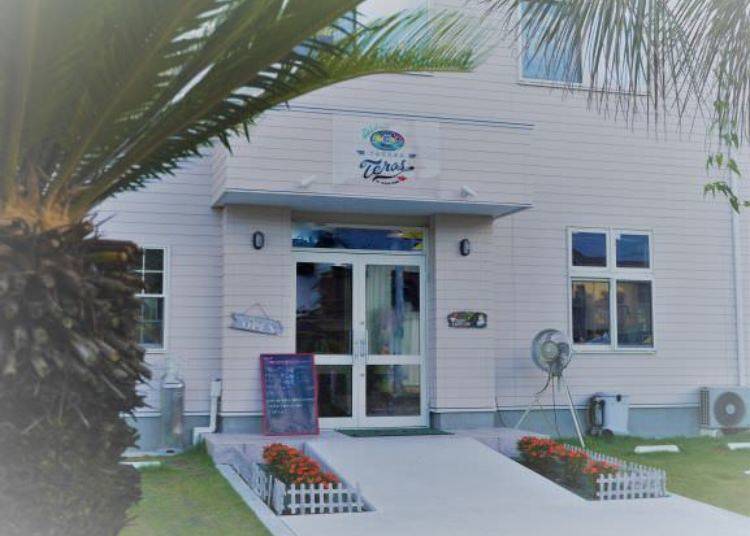 In this restaurant you can enjoy delicious Chichibu delicacies and a beautiful view overlooking the mountains from its terrace. Particularly popular here is the "pork miso bowl," prepared with a miso secret recipe. Try also the "waraji bowl" a delicious and generous dish. And don't forget the wine from Usagida Winery.
Address

544-1, Nagatoro, Nagatoro-machi, Chichibu-gun, Saitama, 369-1305
View Map

Nearest Station

Nagatoro Station (Chichibu Railway)


Phone Number

0494-69-0005
Marusuke
A shop where you can enjoy local Chichibu sake and Chichibu's famous offal. The staff carefully prepared fresh offal purchased directly from farms, creating a delicious flavor everyone loves. The local liquor you can find is "Chichibu Gensaku Wine," "Ichiro's Malt," and "Kojiro Junmai Sake."
marusuke Seibuchichibuekiten

秩父ホルモン酒場 まる助 西武秩父駅店

Address

1F,9-5, Kumagimachi, Chichibu-shi, Saitama, 368-0032


Nearest Station

Seibu-Chichibu Station (Seibu Chichibu Line)


Phone Number

0494-26-6989

* For business names, representatives or managers, and other information, please contact the store directly.
* Time of payment (Pre-paid: On confirmation of reservation. Other than pre-paid: At time of visit.)
●Recommended beer shop
LAMP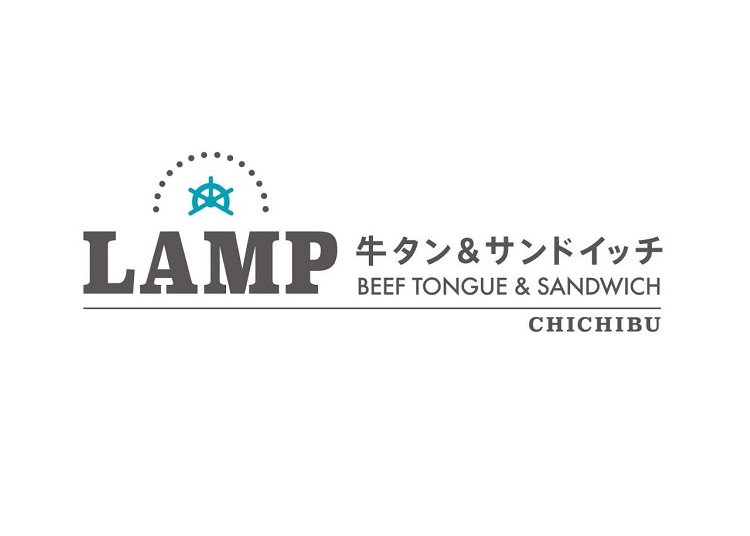 In this shop you can taste beef tongue and original sandwiches prepared with a bunch of local products. At night, the restaurant turns into a stylish bar. The calm atmosphere is perfect for lunch time and to enjoy some drinks at night.
LAMP ランプ

Address

Chichibu business plaza 1F,9-5, Kumagimachi, Chichibu-shi, Saitama, 368-0032


Nearest Station

Seibu-Chichibu Station (Seibu Chichibu Line)


Phone Number

0494-26-5065
Cucina Salve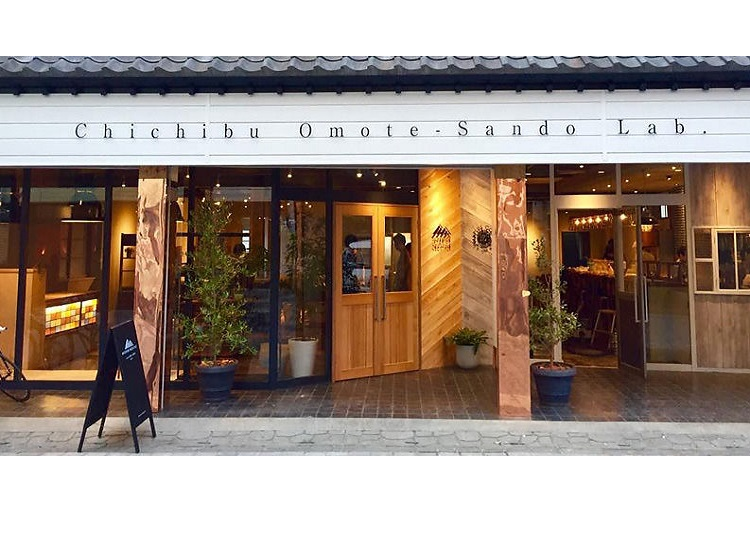 This restaurant offers a fusion of local cuisine with Italian cuisine. The chef uses over 150 varieties of vegetables, flour, and eggs, all of which strictly organic. You can also taste 10 kinds of Chichibu craft beer, and "Ichiro's Malt." The chef is directly involved with the growth of the produce.
cucina salve

Address

17-14, Banbamachi, Chichibu-shi, Saitama, 368-0041


Nearest Station

Ohanabatake Station (Chichibu Railway)


Phone Number

0494-22-6227
Chichibu is a popular tourist destination with endless ways to enjoy your time, from natural landscapes, to amazing food and alcohol. The local shops will warmly welcome you

In order to make foreign visitors feel more welcome, the Chichibu regional Hospitality tourism corporation states "Chichibu welcomes all! Heartfelt invitation to you – beyond mere words –" remarking that Chichibu welcomes all, not only in words but with sincere hospitality, in a project started in January 2020.

Foreign visitors to the towns of Chichibu, Yokoze, Minano, Nagatoro, and Ogano can receive gifts and discounts simply by scanning the QR code in the facilities that are part of the initiative.

Please take the time to visit Chichibu when next in Japan!
Written by Naho Jishikyu
*This information is from the time of this article's publication.
*Prices and options mentioned are subject to change.
*Unless stated otherwise, all prices include tax.