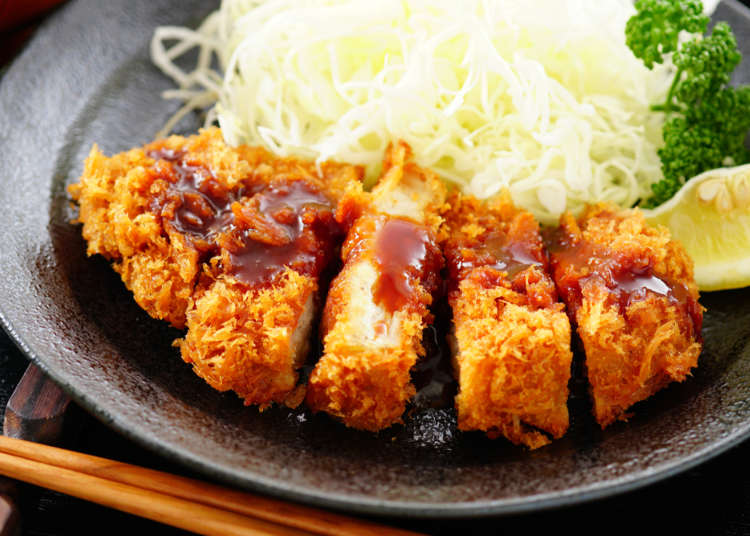 Tokyo shares a border with Saitama Prefecture, a fantastic area with a strong sense of history and nature. It's a mere hour or two from central Tokyo by train, so it's perfect for short excursions.

As the producer of famous pork brands, Saitama also boasts some of the best pork dishes around! All kinds of juicy and delicious, nutritious pork cuisine is yours to enjoy at their increasingly popular culinary fairs. Let us explain what makes Saitama pork so great!
Saitama's Kawagoe/Chichibu Area: Leading tourism destination around Tokyo!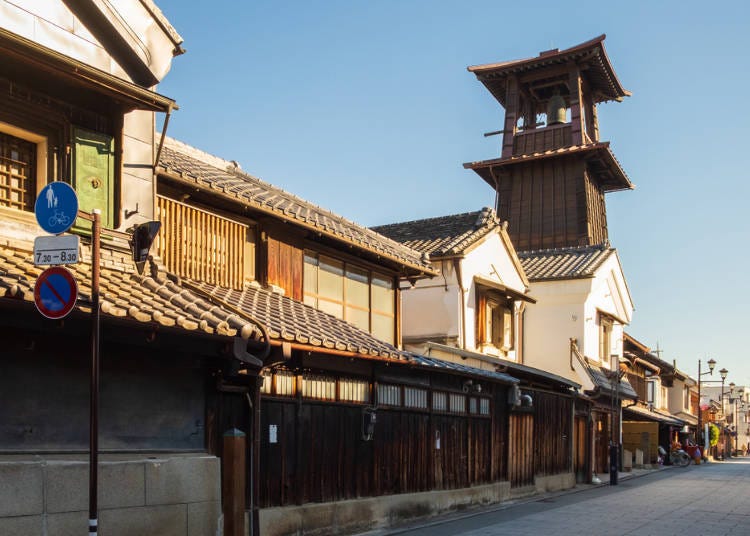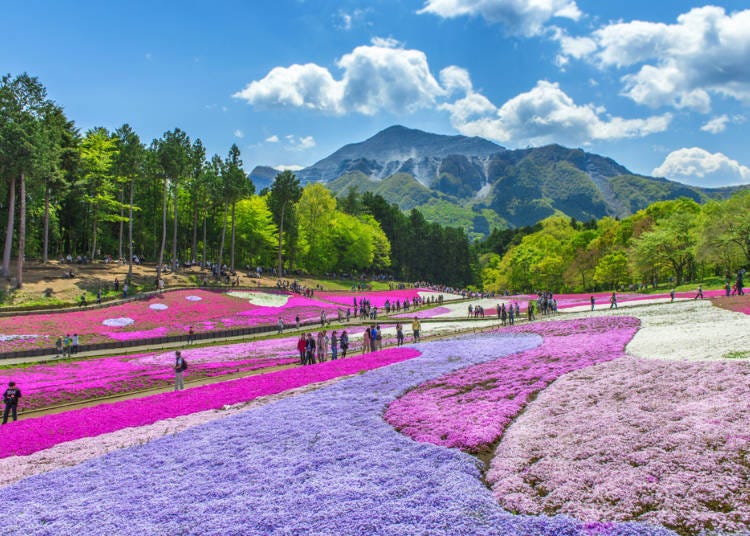 The area between Saitama's Kawagoe and Chichibu cities is their most popular tourist spot. Kawagoe features old warehouse-style architecture from more than a century ago, reminiscent of an age when Tokyo was still called Edo. This is why Kawagoe is often called "Little Edo." One source of its popularity is its kimono rentals, which allow visitors to stroll through merchant streets in authentic garb.

Meanwhile, Chichibu features a variety of natural sights. Their Hitsujiyama Park is entirely carpeted in blooming moss phlox between April and May, creating a pink-hued wonderland. Chichibu is also known for some impressive ice formations in winter, with three areas particularly famous for ice pillars: "Ashigakubo," "Onouchihyakkei," and "Misotsuchi." Each region has its light-up displays and walking paths that make for otherworldly experiences.

And in 2020, Saitama Prefecture will be host to a variety of sport - including soccer, basketball, golf, and shooting matches.
Delectable Saitama Pork – Drawing foodies and visitors to Saitama!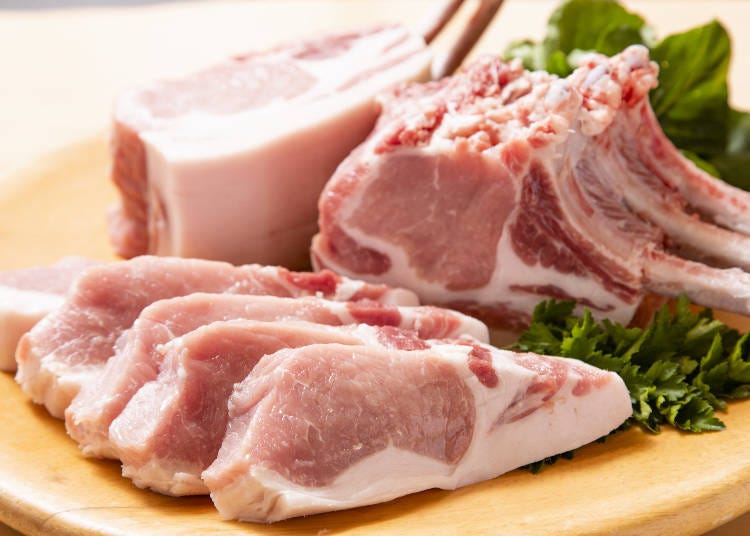 There's plenty to love about Saitama, and that includes their cuisine. In particular, Saitama garners popularity for its many luxury brands of pork, plus a variety of pork cuisine and products.

Producers of pork in Saitama go to any length to ensure the health and quality of their pigs, like using quality feed and ensuring sanitary environments.
Top brand-name pigs of Saitama Prefecture
■"Sainokuni Kurobuta Pork"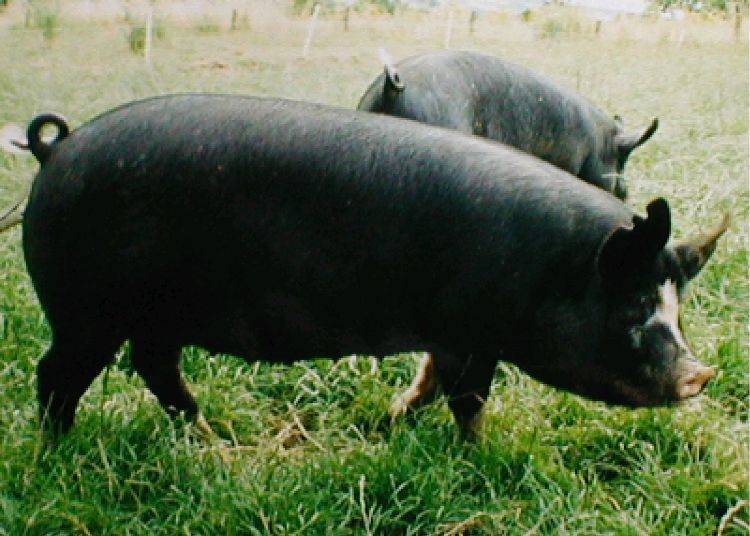 There are five establishments in Saitama with a history of raising black pigs in strictly maintained conditions. Black pigs are very susceptible to stress and bear few piglets in a single litter, but with their long history, producers in Saitama can reliably supply pork from these pigs.
You can enjoy black pig pork at hotels in Chichibu, department stores in Kawagoe, and many other places where tourists can be found.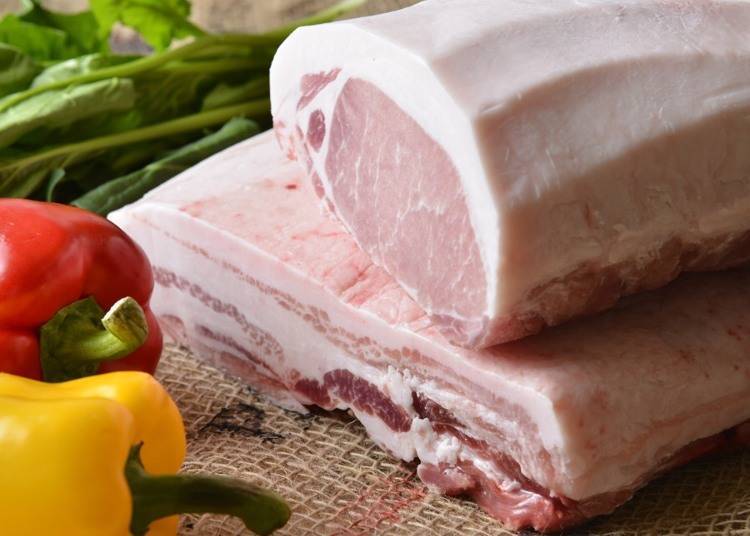 "Kaori Buta Pork"are raised at Matsumura Ranch in the city of Kazo. Their soft and juicy meat develops thanks to their whole-kernel corn diet. Their sanitary conditions are also a grade above, with pigsties cleaned and disinfected regularly.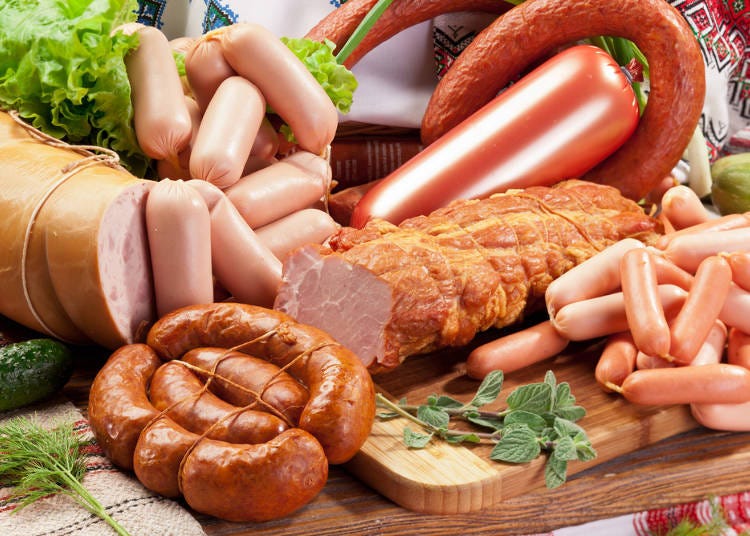 As you might imagine from the name, these pigs are raised in "Little Edo" (or Koedo), Kawagoe, at the Ono Farm. They play close attention to their feed, a combination of treats like Kawagoe specialty sweet yams, milk, and bread, bringing out the most flavor possible in their black pig pork.
Koedo Kurobuta Pork is used all around the local Kawagoe area at shops and quality restaurants, becoming specialty German sausages, or thick pork chops and cutlets.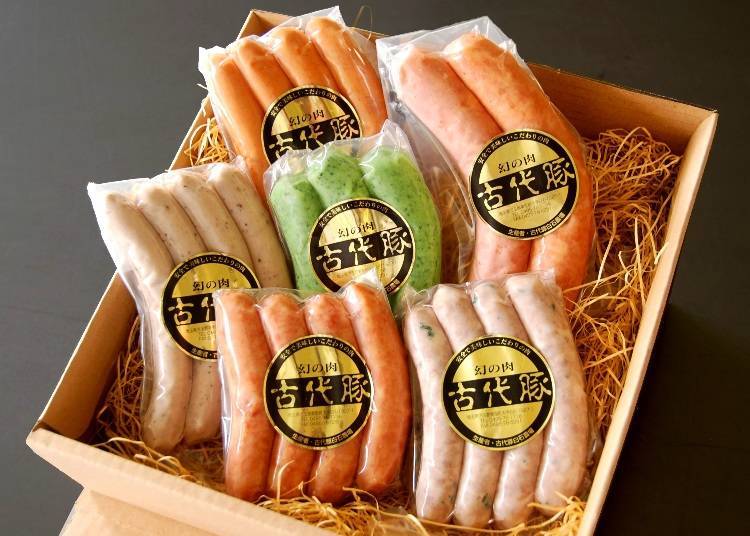 The most popular breed of pig in 1950s Japan is now almost extinct, the "Middle White" or "Mid Yorkshire" pig. However, this old ("kodai") breed has been brought back by Kodaibuta Shiroishi Farms. This "Kodai Buta Pork" is notable for its delicate sinews, a lack of foul odor, and snow-white fat. They produce ham and sausage smoked with cherry tree wood. These pork products are made without any additives or coloring agents, upholding a creed to food safety.
・ "Bushuton(Warzwein) Pork"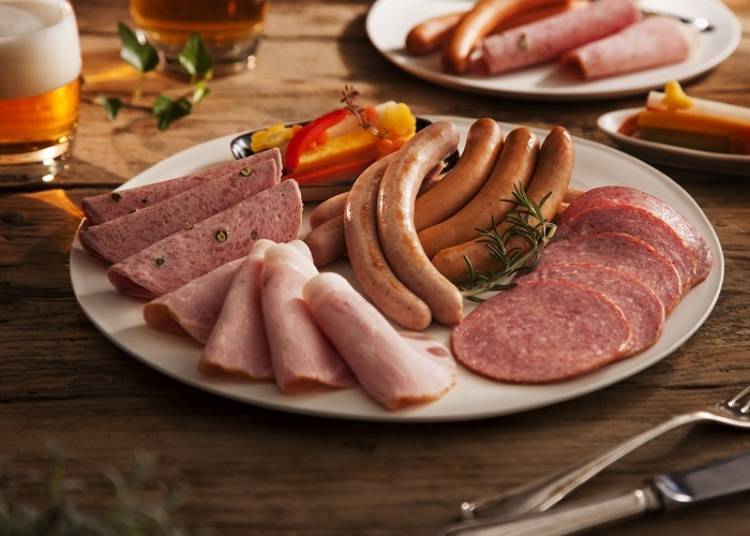 Warzwein, a ham and sausage store in the Saitama town of Yorii, operates the farm raising this breed of pig. They're fed an original "Sakamoto Farm" diet based on corn and oats with a good balance of minerals, vitamins, and protein.

They directly operate establishments selling uniquely flavorful pure pork sausages and other rich cured pork.
Pork dishes you'll want to eat in Japan
Now that we know some of the brand-name pork available in Saitama Prefecture let's see some of the leading Japanese dishes with which you can enjoy the pork.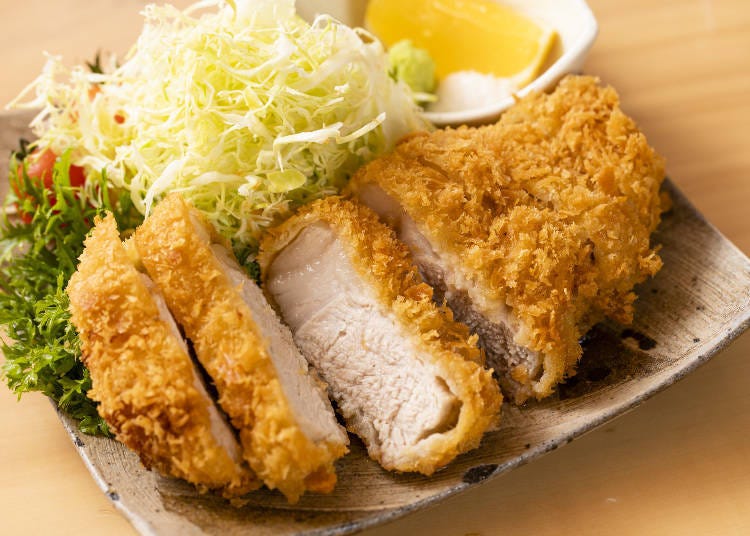 "Tonkatsu" is one of the most popular pork dishes in Japan. Its core component is a pork chop breaded and fried, then smothered at your discretion with Worcester sauce. You'll find these "katsu" cutlets sandwiched between bread, atop bowls of rice as "katsudon," and other creative dishes.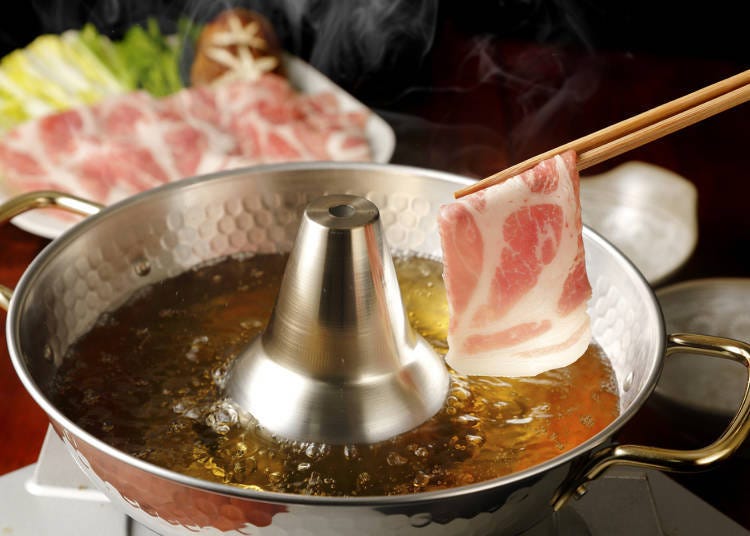 "Shabu-shabu," a hot pot dish, is very popular indeed in Japan. It involves swishing thinly sliced cuts of pork (and a variety of vegetables, too) in hot broth, then dipping it in sauce before eating.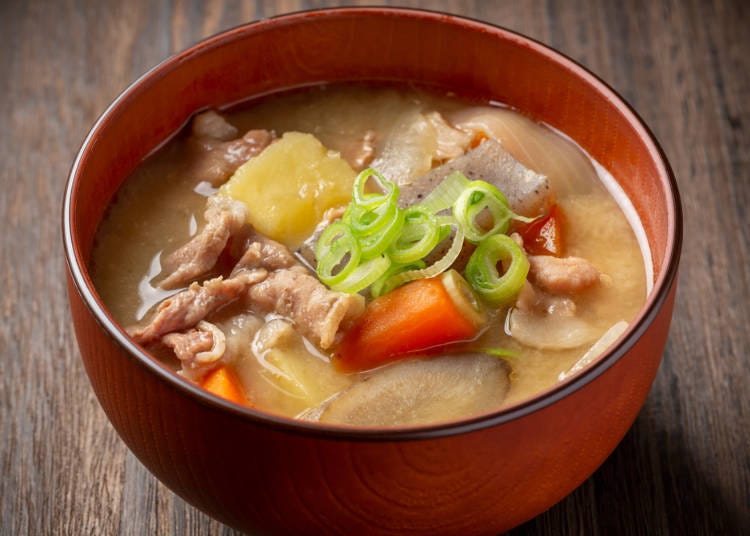 "Tonjiru" is a soup, not unlike miso soup. It contains some of Japan's most common vegetables like carrots, daikon radish, potatoes, and burdock root, and as such is very healthy.

Yakiniku and yakitori restaurants often offer various cuts of pork. On the grill, pork takes on a great aroma that you can't get from other forms of pork cuisine.
Try delicious pork dishes at Saitama food fairs!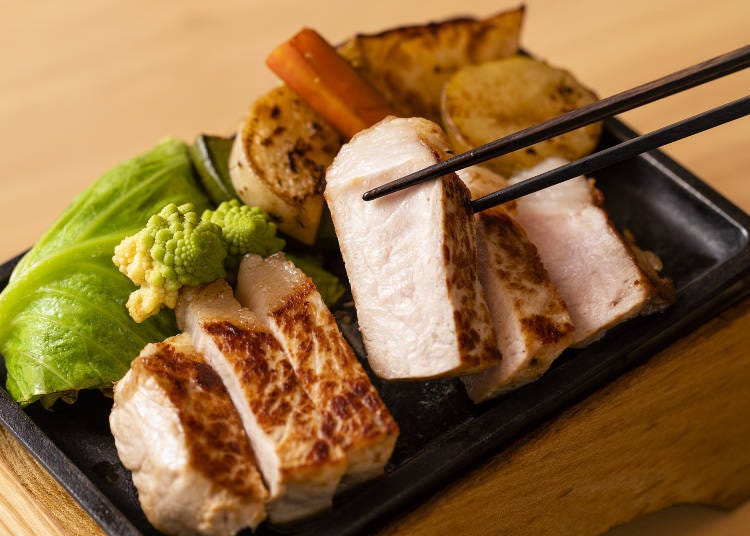 Starting February 18, 2020, Saitama will see many events dedicated to enjoying pork in all kinds of dishes, chiefly those famous in Japan. Yes, that means you'll have a chance to enjoy many different types of Saitama brand porks, all in one place! Don't miss your chance to see just how delicious Saitama pork is in a variety of dishes. If you're in the area, check the schedule and come on by!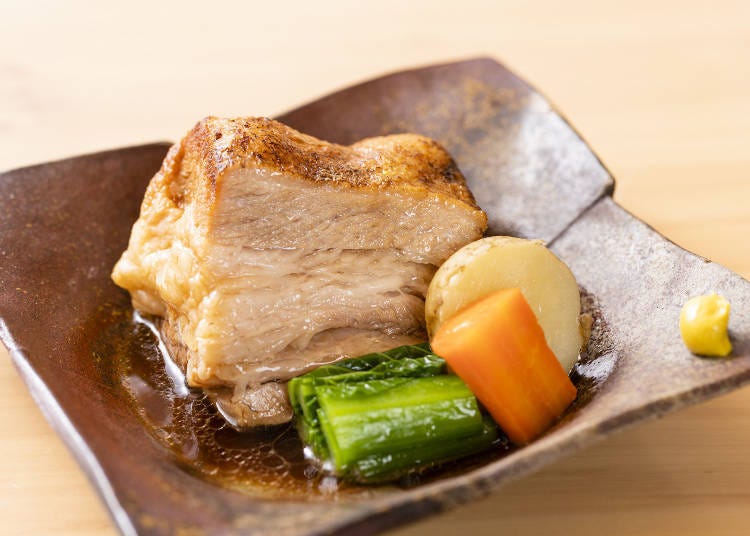 So if you ever find yourself headed for Saitama from Tokyo, take in the sights around Kawagoe and Chichibu—then have your fill of Saitama specialty pork! Armed with new knowledge of pork dishes and brands, you'll be able to enjoy it to its fullest.
*This information is from the time of this article's publication.
*Prices and options mentioned are subject to change.
*Unless stated otherwise, all prices include tax.
Limited time offer: 10% discount coupons available now!