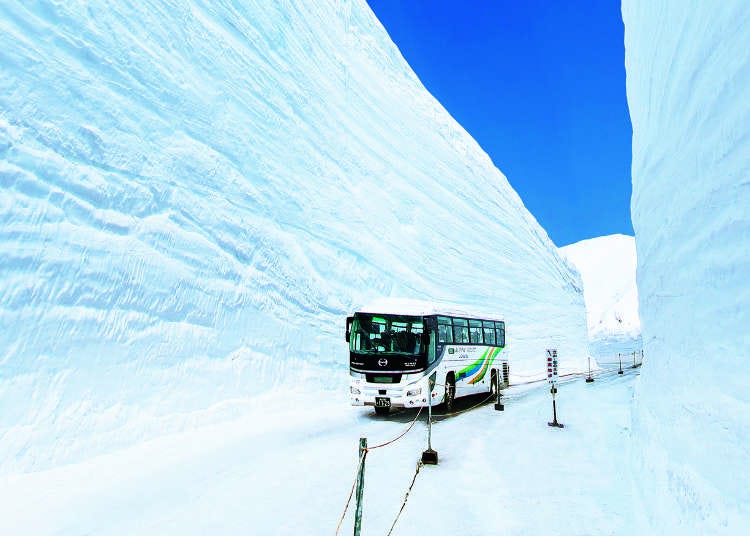 Several rivers and canals flow through this former castle town, with boat rides especially popular in the spring when cherry blossoms line the banks. Toyama is also famous as the northern entrance to the Tateyama Kurobe Alpine Route.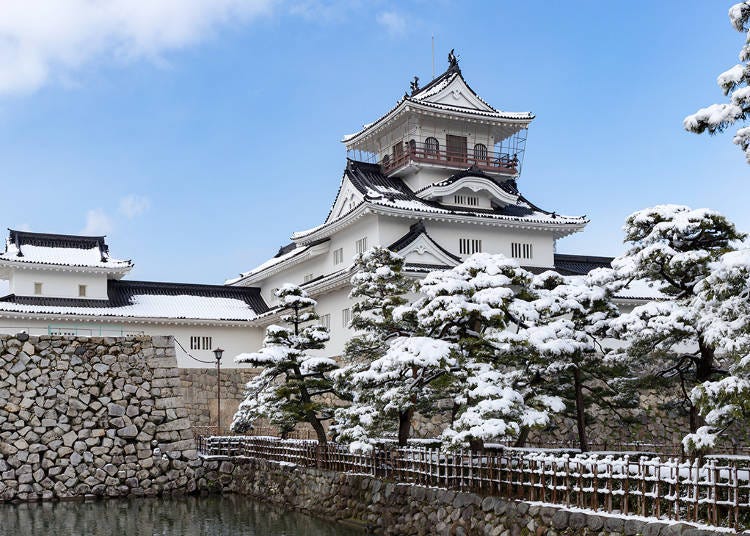 This spectacular green park is the site of the iconic Toyama Castle, once home to the Maeda clan. It is a popular relaxation spot and a famous cherry blossom destination for the locals.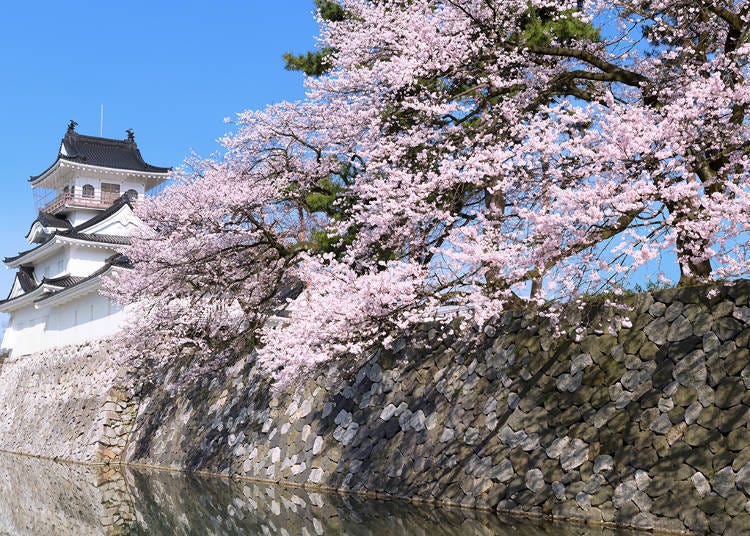 The park offers a striking view of the castle's moat and tower.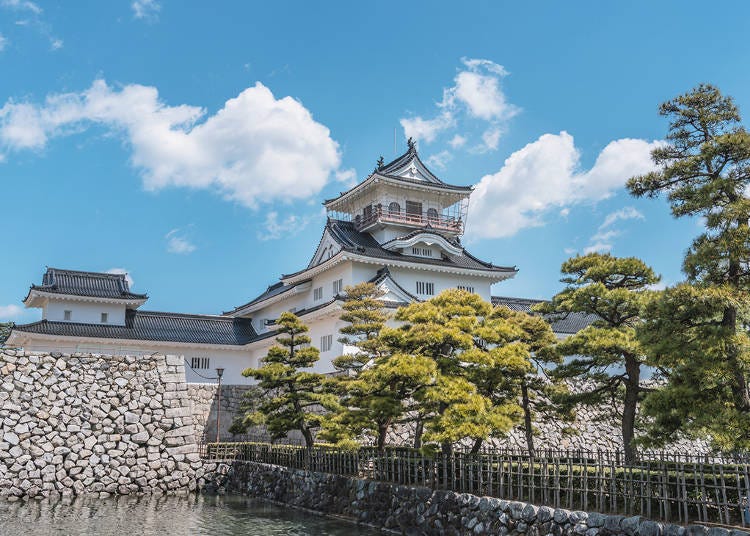 Toyama Castle Park

Address

1 Honmaru, Toyama, 930-0081
2. Fugan Canal Kansui Park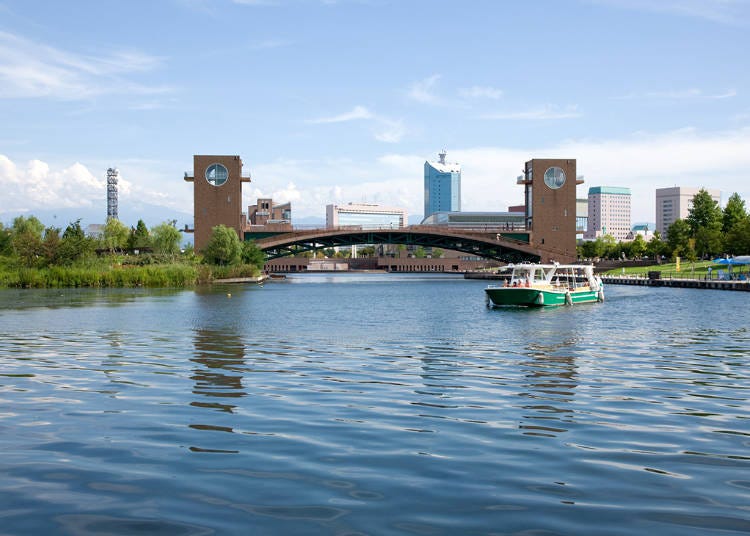 This park sits by a canal just 9 minutes from the North Gate of JR Toyama Station.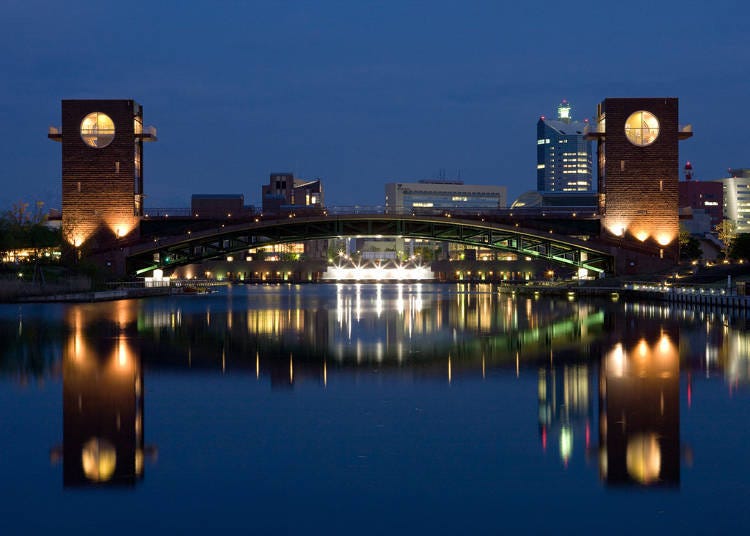 It is filled with fun things to do, including a square with a spring and waterfall, a playground for kids, and the Tenmon-kyo Bridge. Take a cruise along the canal, or relax with a beverage at the incredibly stylish Starbucks. At night, there are sometimes firework displays.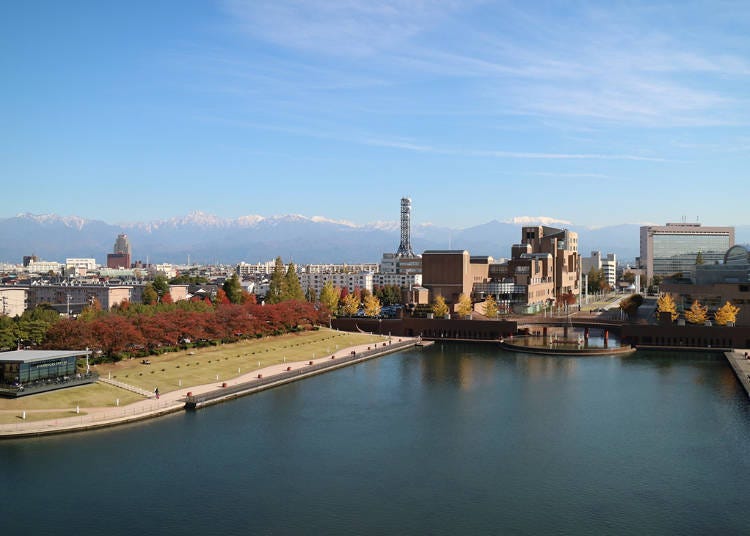 富岩運河環水公園

Address

1 Minatoirifunecho, Toyama, 930-0805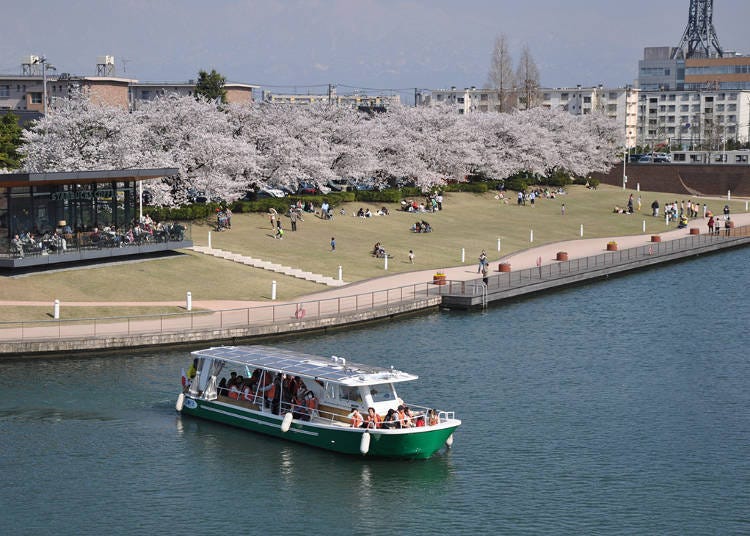 You can enjoy a canal cruise from Kansui Park to Iwase.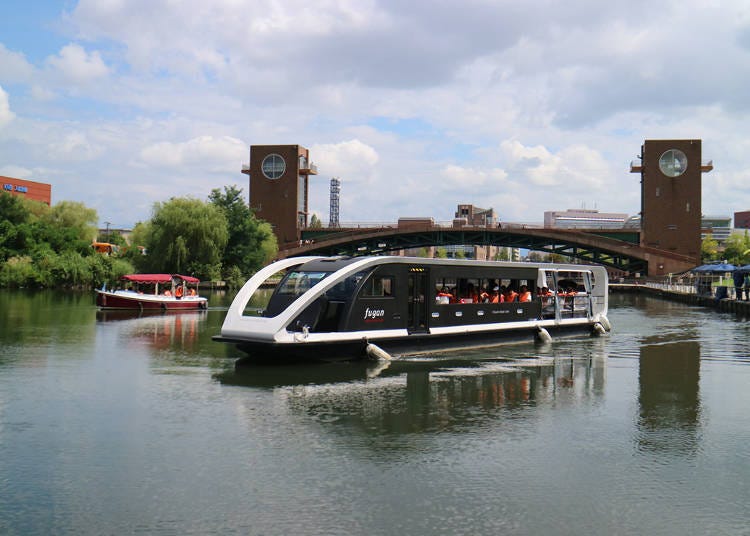 The trip takes around one hour. Nakajima Komon Lock Gate, known as the "Water Lift," is an extraordinary landmark found only in Toyama. Guides are provided. The cruise is operated on two boats, the Sora (capacity 55 persons) and the Momiji (capacity 11 persons). Regularly scheduled cruises can be enjoyed every Saturday, Sunday, and public holiday, with charter services provided on weekdays.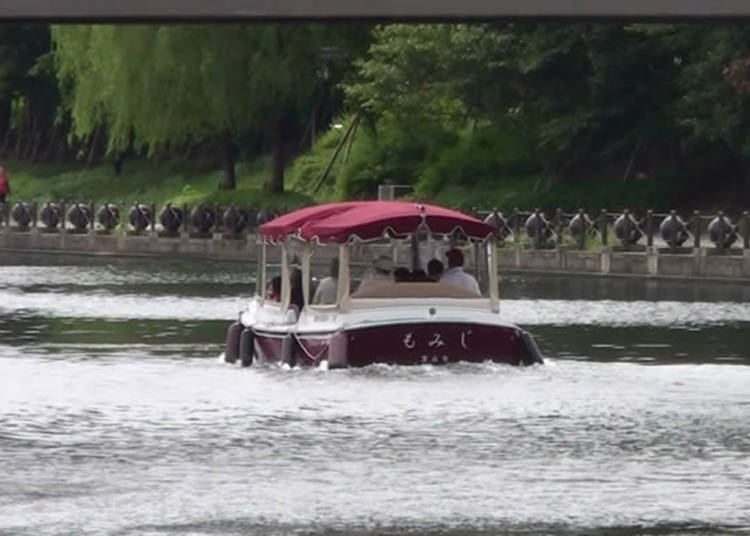 富岩水上ライン乗降場・チケット販売場

Address

1-1 Nishinomiyamachi, Toyama, 931-8571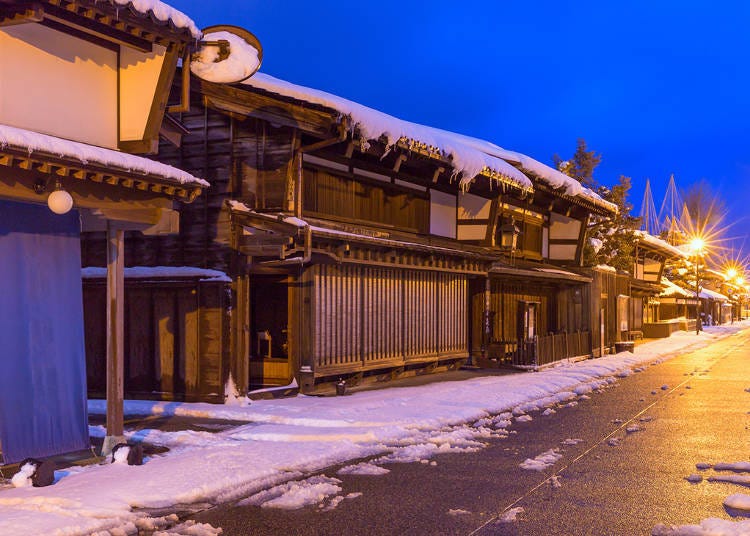 Once a port town of great importance to merchants and businesses, Iwase served the Kitamae cargo ships that crossed the Sea of Japan.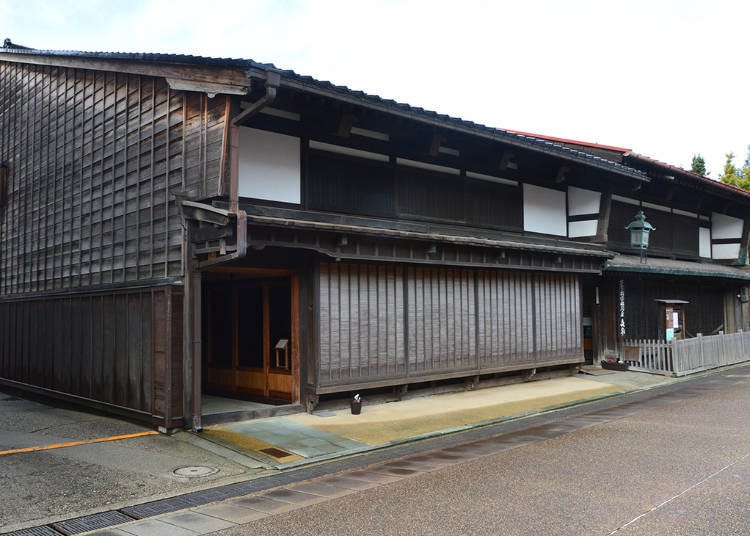 An important highway called the Hokkoku Kaido used to run through this area, lined with Kitamae shipping buildings with the riverbed as a backdrop. Many buildings from the Meiji Period (1868-1912) remain, preserving much of the district's history.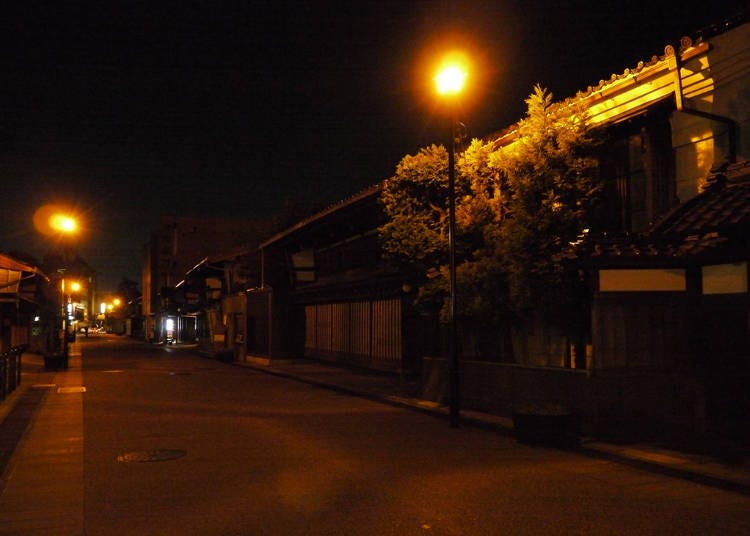 Iwase Canal Hall Boarding Dock of Fugan Suijo Line

富岩水上ライン乗降場 岩瀬カナル会館

Address

71 Iwasehakusanmachi, Toyama, 931-8361
5. Matsukawa River Cruises (Toyama Sightseeing Cruise, Inc.)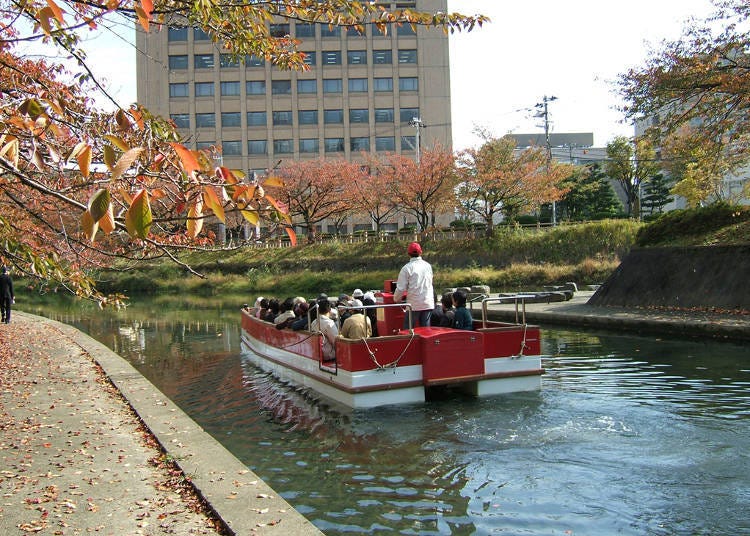 The Matsukawa River Cruises provide enticing nature experiences year-round.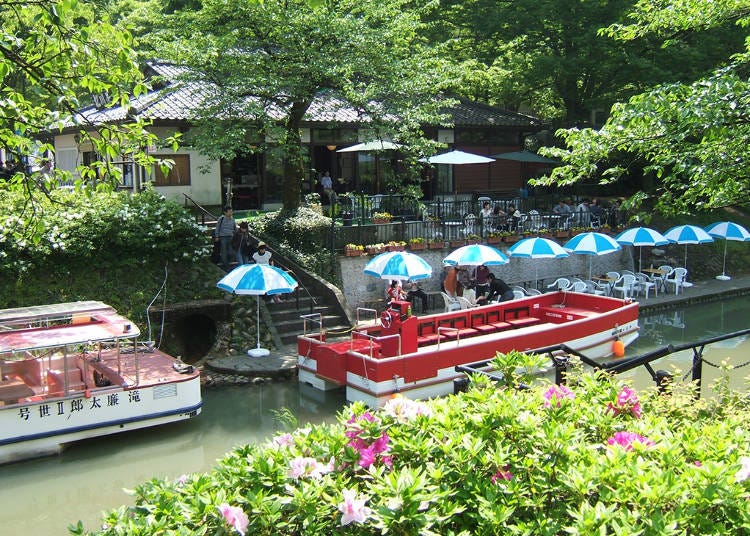 On the river, you can float through a tunnel of gorgeous cherry blossoms in spring, vivid green in summer, or colorful leaves in autumn. At sunset, the cruise is especially nice, giving travelers a wonderful view to enjoy.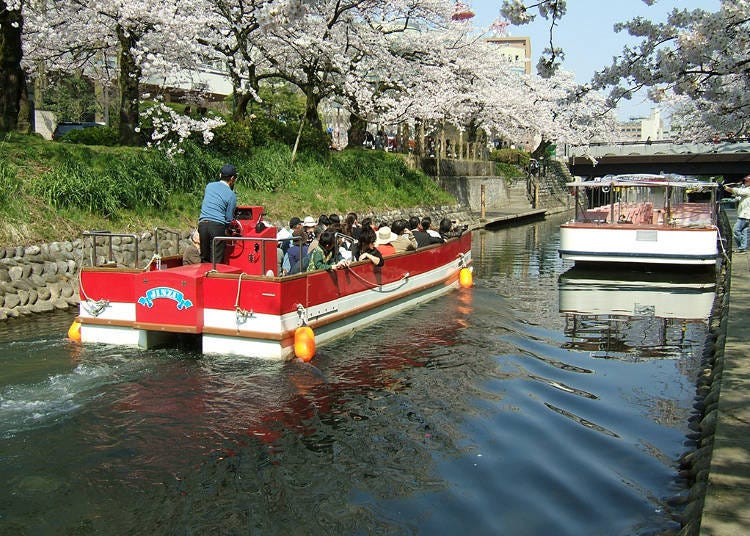 松川遊覧船乗り場(松川茶屋)

Address

1-34 Honmaru, Toyama, 930-0081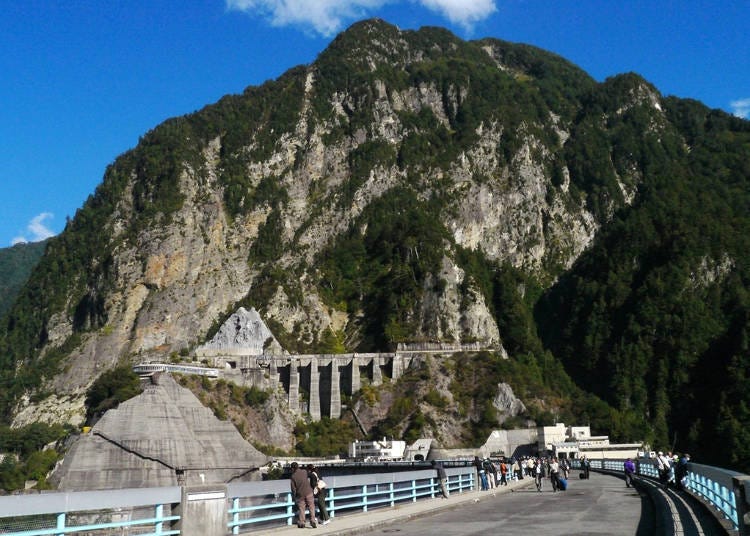 Kurobe Dam is the largest dam in Japan. The Japanese take pride in this as a crowning achievement in engineering and architecture.
You can walk down the observation deck of the dam at 186m and enjoy an absolutely magnificent sight. It is here you can get a first-rate view of Toyama's stunning nature as well as the enormous clouds of spray produced by the dam!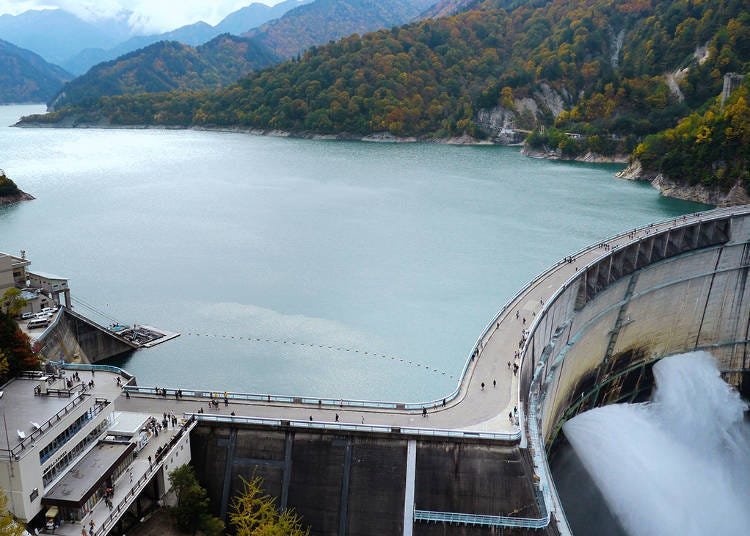 黒部ダム

Address

Ashikuraji, Tateyama, Nakaniikawa District, Toyama 930-1406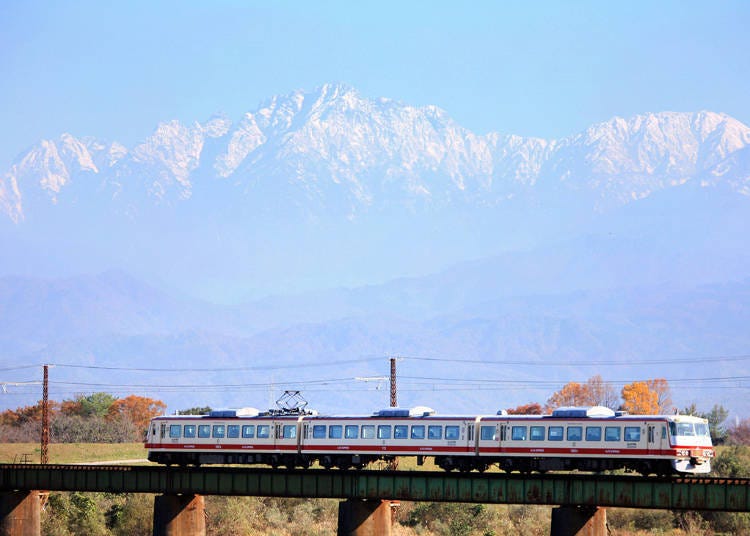 Following the Toyama Chihou Railway line, this sightseeing train gives travelers a breathtaking ride through the Japanese countryside.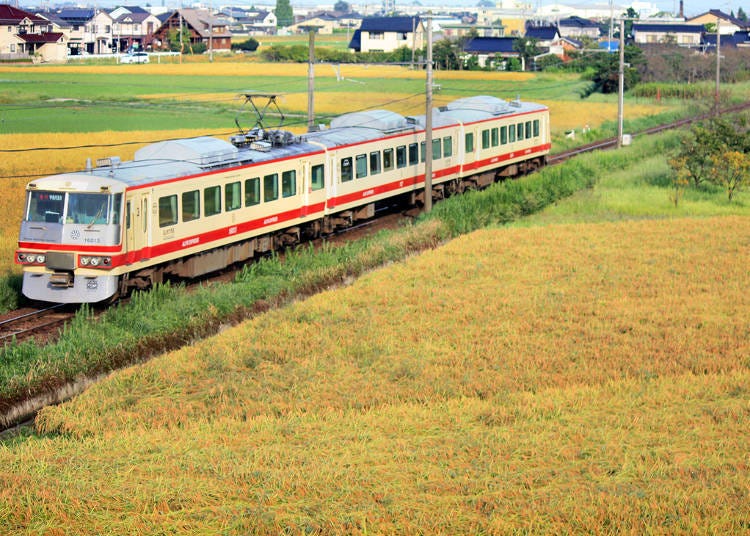 Inside the train is a high-quality sense as travelers are treated to an exquisite timber interior, sofas, high-deck seats for kids, and compartment seats with tables that can seat four. Take a seat in one of these, and you can view outside the window all of the natural beauty Japan has to offer.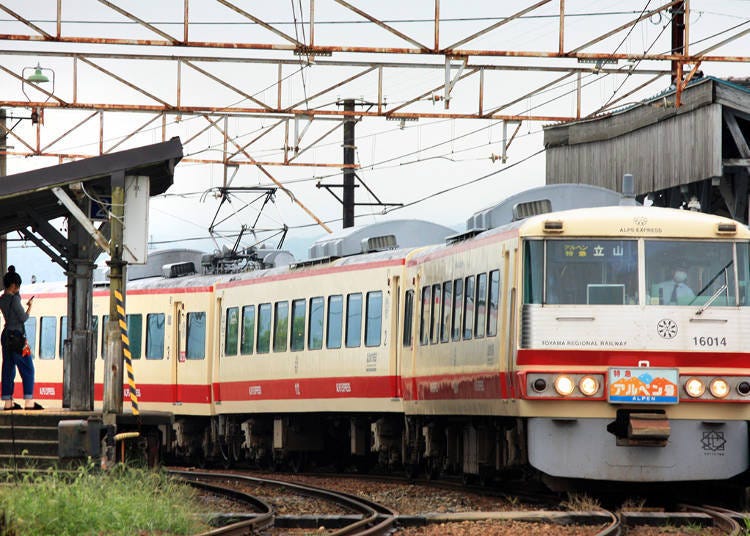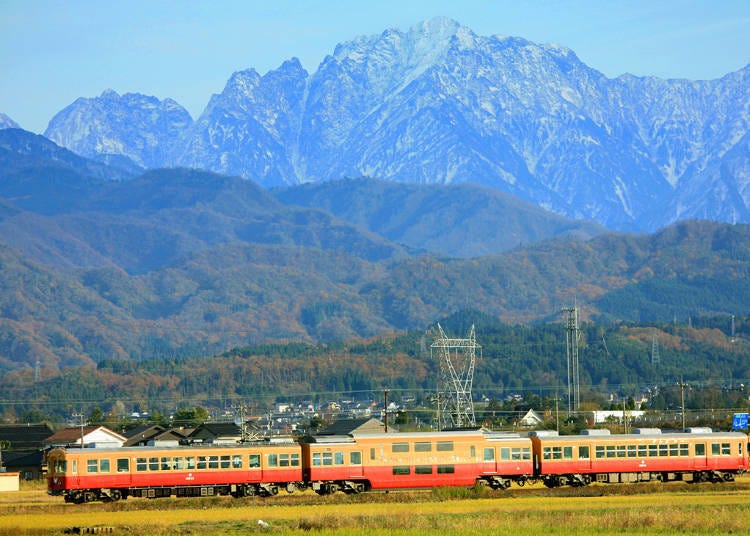 Toyama's other popular sightseeing train after the Alps Express.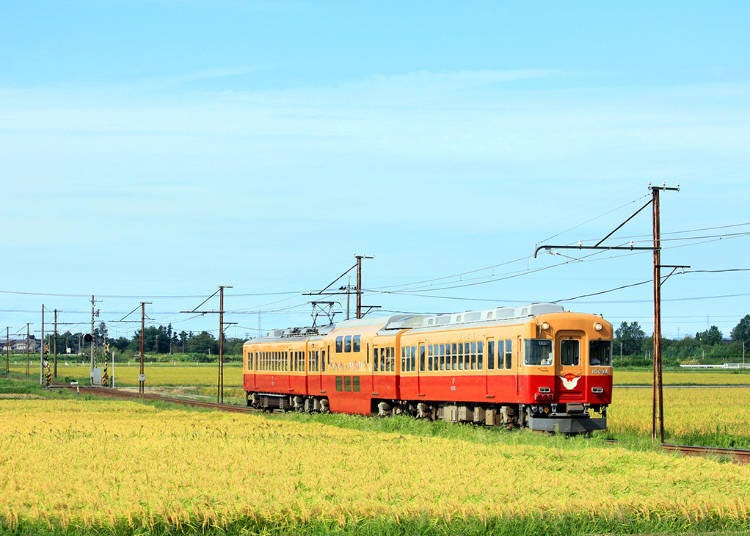 As the name suggests, the train is two stories tall but also 3 carriages long. Travelers are welcome to view Japan's gorgeous Tateyama Alps from this train which is exceptionally beautiful when seen from the upper level.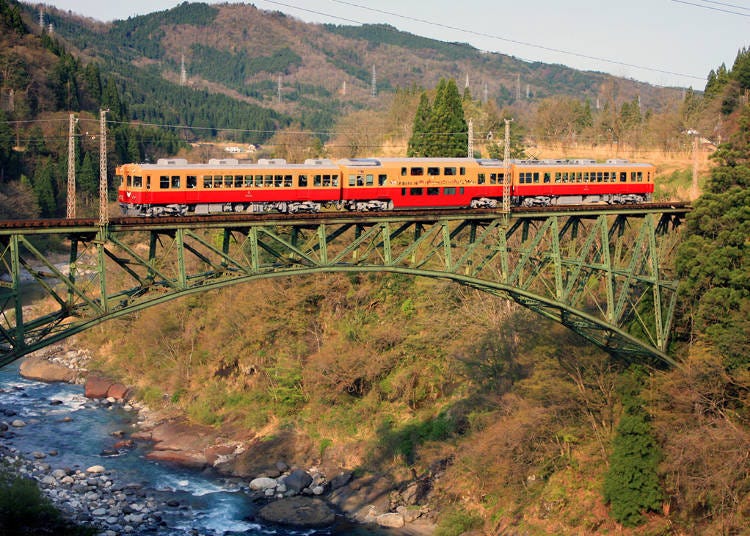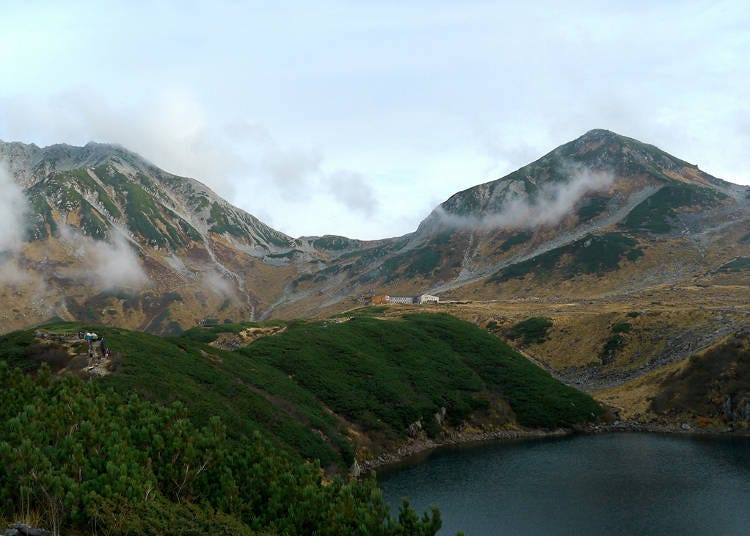 Located 2,405m above sea level, this volcanic lake reflects the majestic Mt. Tateyama from its deep blue water in the warmer months.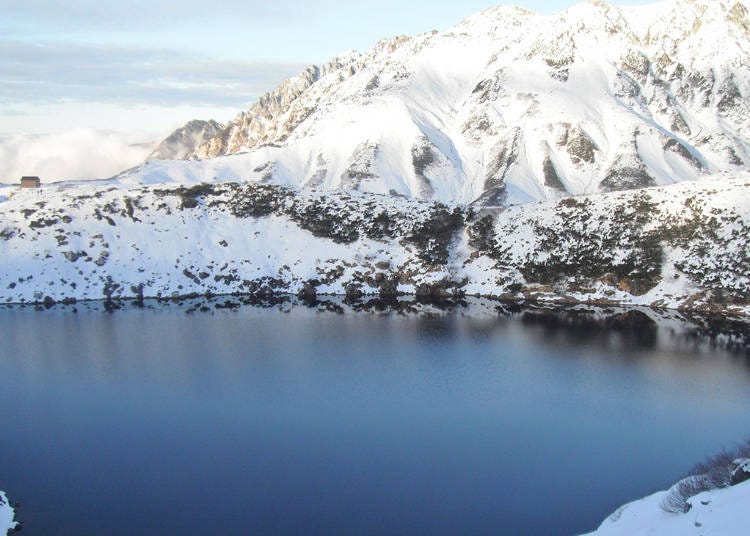 It covers 30,000sqm and has a circumference of 631m. Travelers from all over come to this fine spot, especially during summer and fall. It is teeming with natural wildlife, including many different plants to see and birds singing in the trees.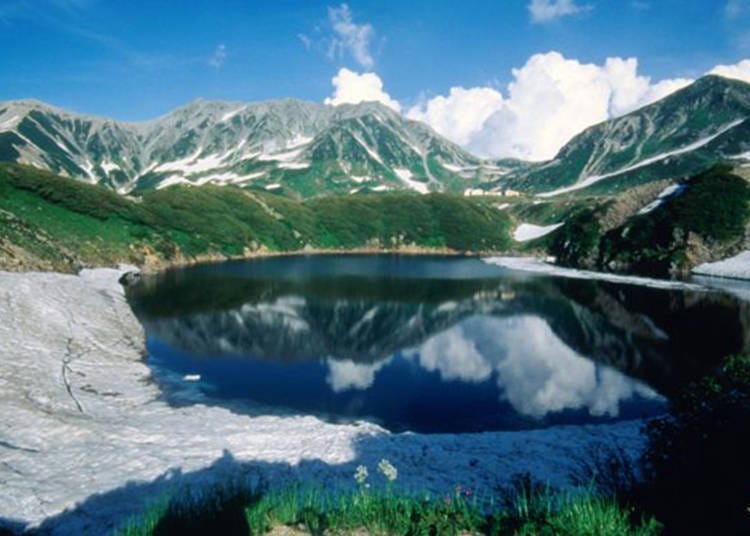 ミクリガ池

Address

Ashikuraji, Tateyama, Nakaniikawa District, Toyama 930-1406
みくりが池温泉

Address

Murododaira, Tateyama-cho, Nakashinagawa-gun, Toyama 930-1414, Japan

Phone Number

076-463-1441
10. Snow Wall (Yuki-no-Otani)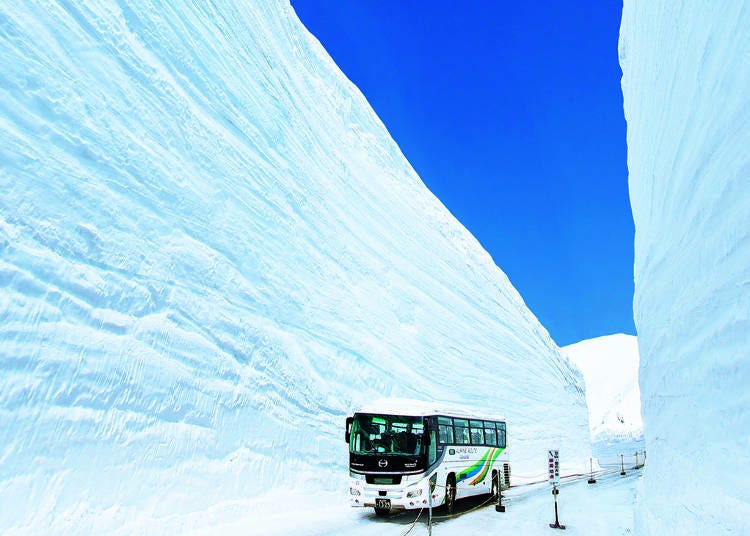 Because this area of Tateyama gets some hefty snowfall in winter, the highway gets blocked. Therefore, every spring, a massive 500m long and 20m high wall is formed on both sides of the highway, making a clearing for the Alpine Route.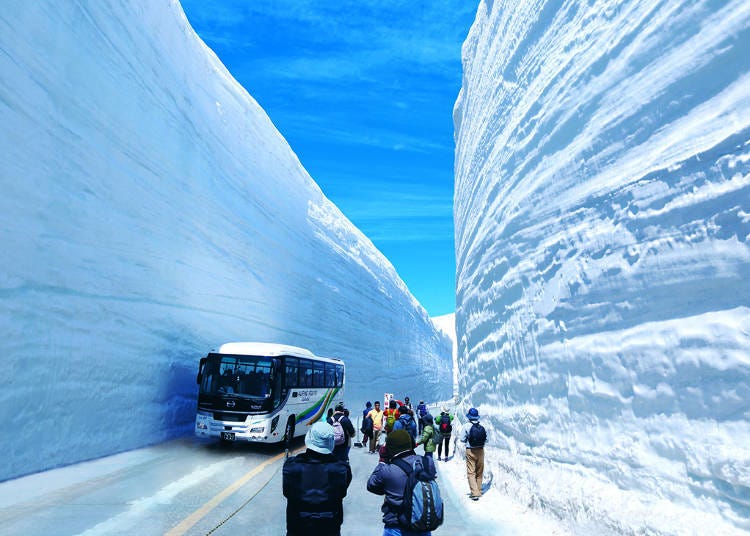 Travelers wishing to see this towering snow structure can walk down a pathway created for pedestrians.
11. Unazuki Hot Spring (Kurobe)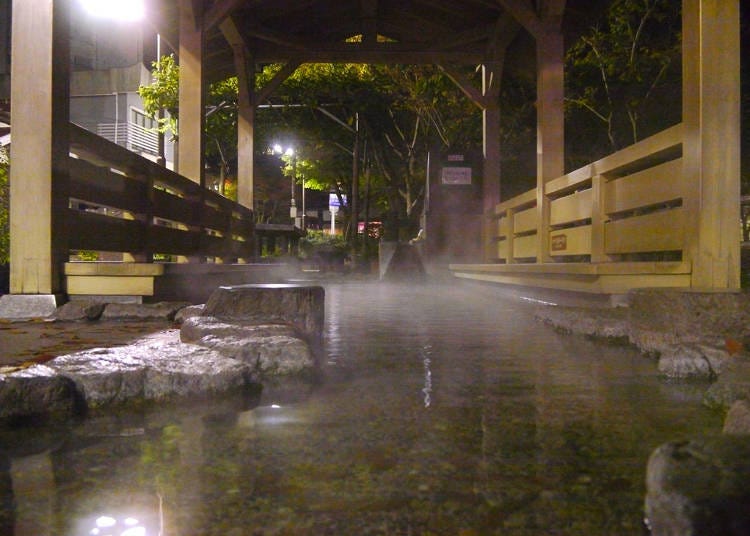 The largest hot spring village in Toyama Prefecture.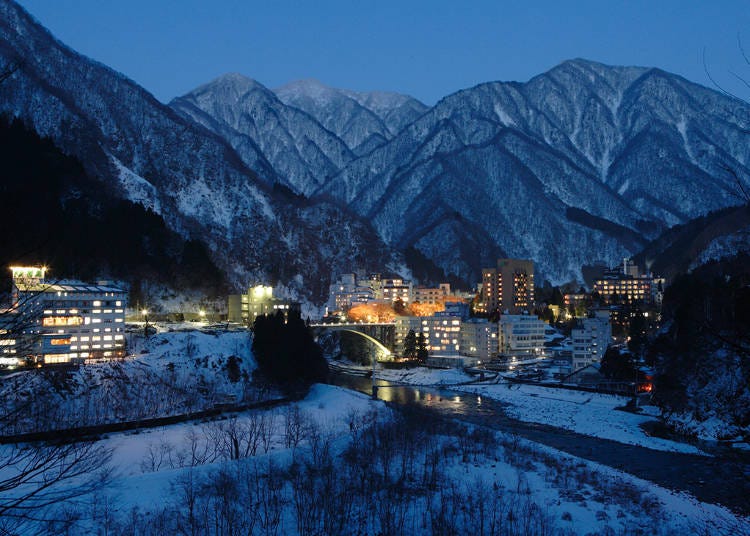 This town's hot spring water is said to be the clearest in Japan. Dip your skin in one of a variety of baths, and you will get the added benefits only a Japanese onsen can give. The hotels and bathhouses are built along the Kurobe River, and visitors can see striking views of the mountains in the gorge. Also, be sure to taste the local beer and sake brewed with water fresh from the area.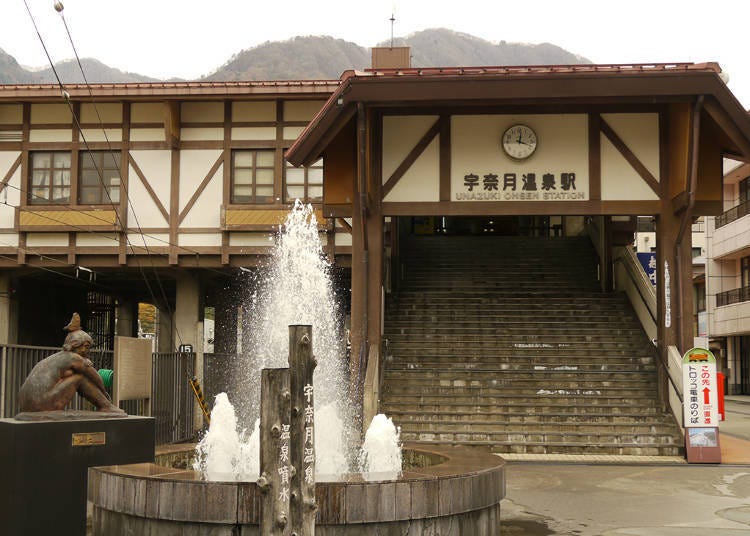 Unazuki Onsen Information Center

宇奈月温泉観光案内所

Address

256-11 Unazukionsen, Kurobe, Toyama 938-0282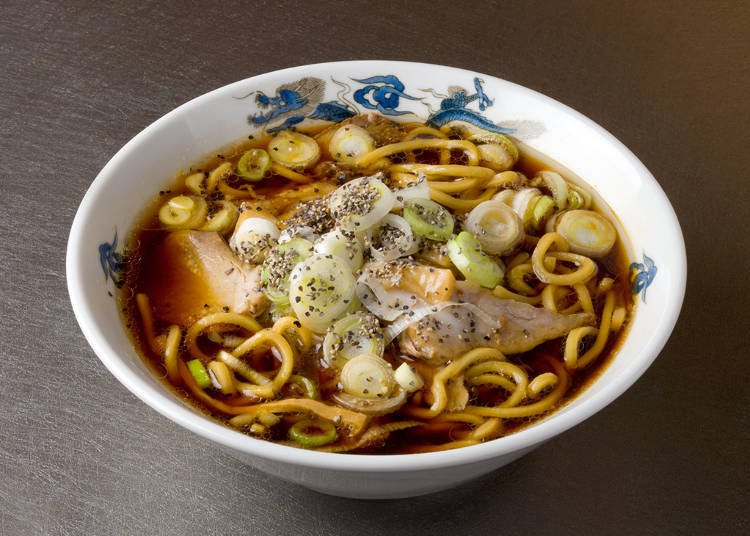 Toyama Prefecture's signature ramen dish.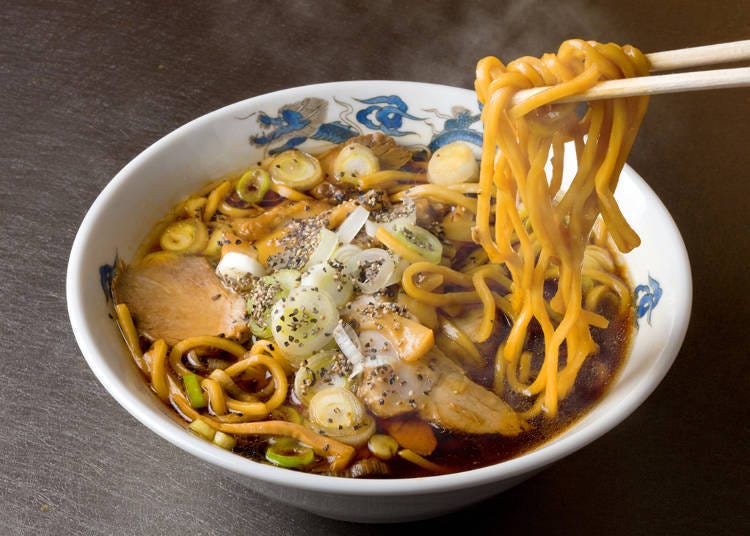 Make no mistake; it is not just noodles and soy sauce. The black broth is a light-tasting soup that includes soy sauce, chicken, and fish stock that is very easy on the stomach. With many awards to its name, black ramen draws crowds of visitors craving a taste.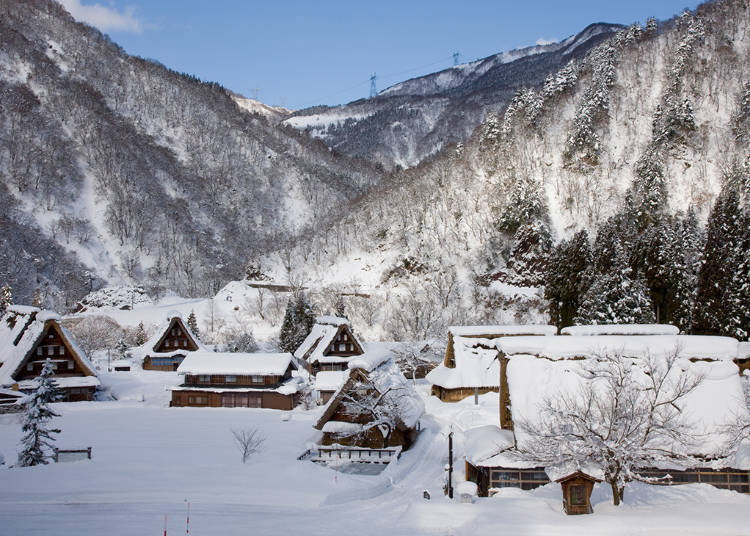 This nature-rich area deep in the mountains of Toyama is famous for its historical gassho-style farmhouses.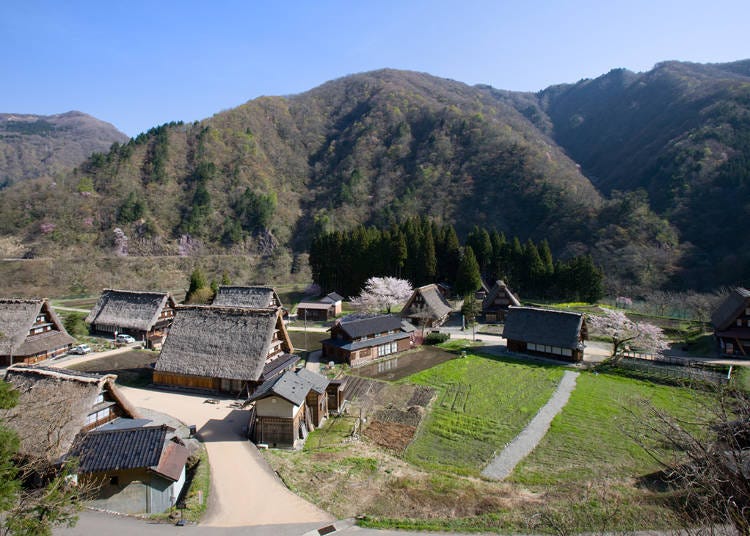 These farmhouses have been owned and preserved by the descendants of the original residents for generations and are a wonderful reminder of Japan's history.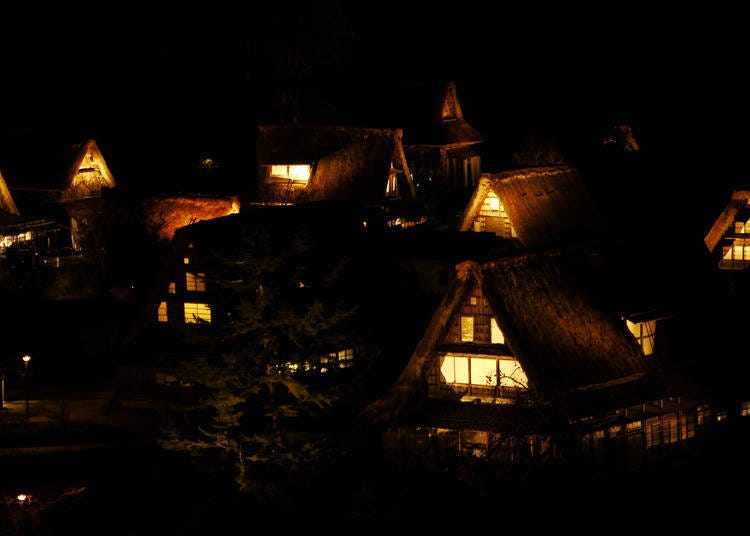 Ainokura Gassho-zukuri Village

相倉の合掌造り集落

Address

Ainokura, Nanto, Toyama 939-1915
14. Takaoka Mikuruma-yama Festival (May 1)
This festival in the Takaoka area of Toyama has its origins in the 16th century.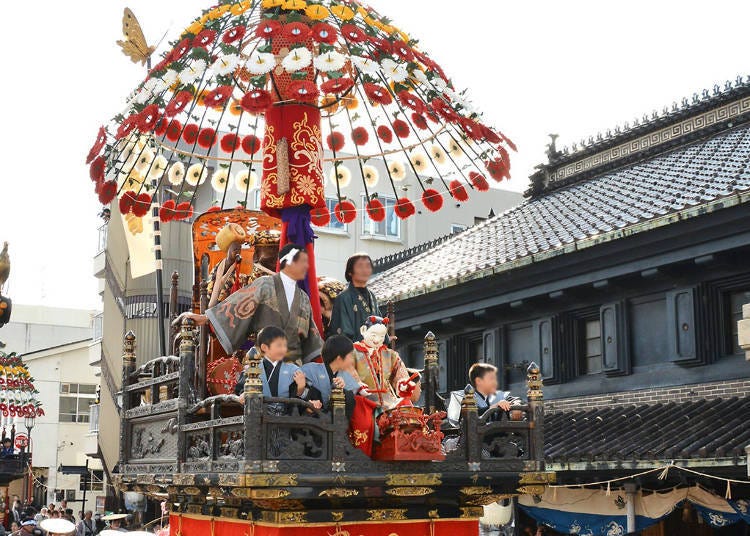 Its crowning feature is a series of floats called mikurumayama, first used by the daimyo then later donated to the people and made completely with local traditional methods of metalwork, lacquerware, and dyeing. They parade throughout the city, celebrating wealth and prosperity to the Takaoka residents.
高岡關野神社

Address

9-56 Suehiromachi, Takaoka, Toyama 933-0023
Takaoka Mikurumayama Museum

高岡御車山会館

Address

47-1 Moriyamamachi, Takaoka, Toyama 933-0928
15. Etchu Owara Kaze-no-Bon (September 1-3)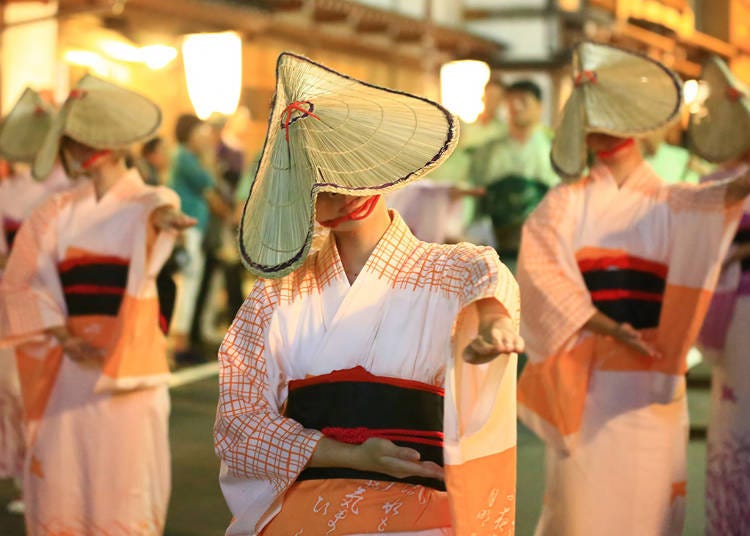 This festival in the southwest part of Toyama City is famous nationwide as a cultural music and dance celebration.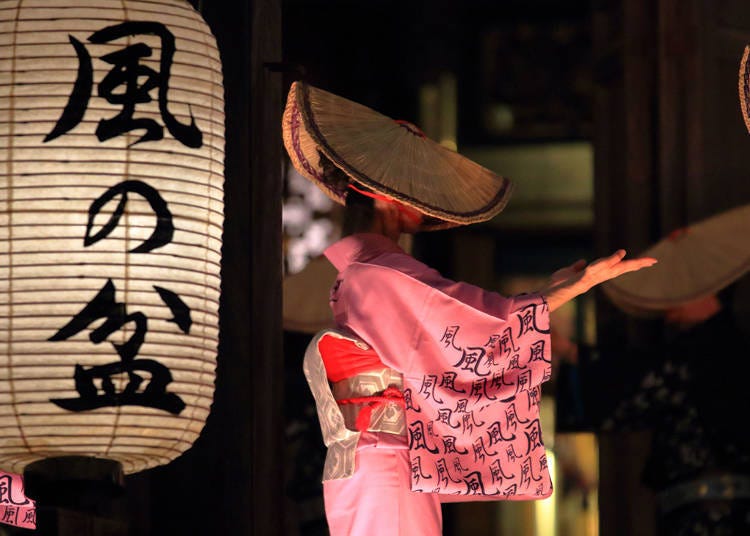 Buildings and old houses around the area display paper lanterns along the street. Local men and women celebrate by dancing through the streets in traditional costumes, singing high-pitched songs, and playing traditional instruments.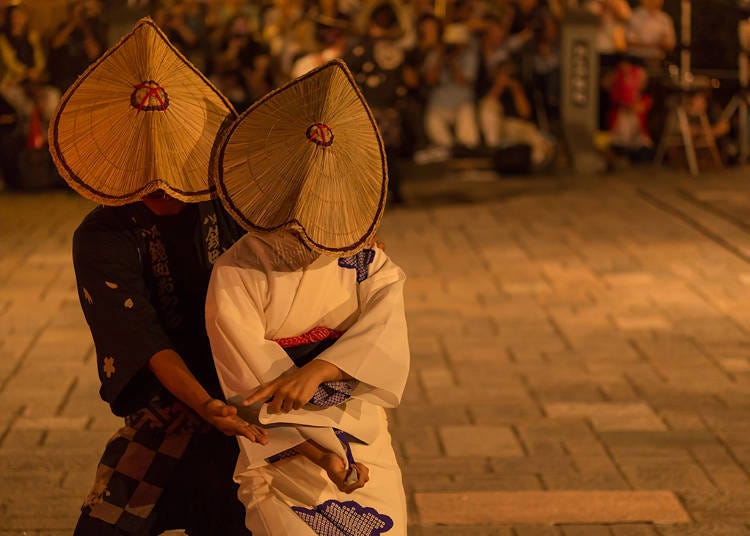 越中八尾駅

Address

Yatsuomachi Fukujima, Toyama, 939-2376
16. Tateyama Kurobe Alpine Route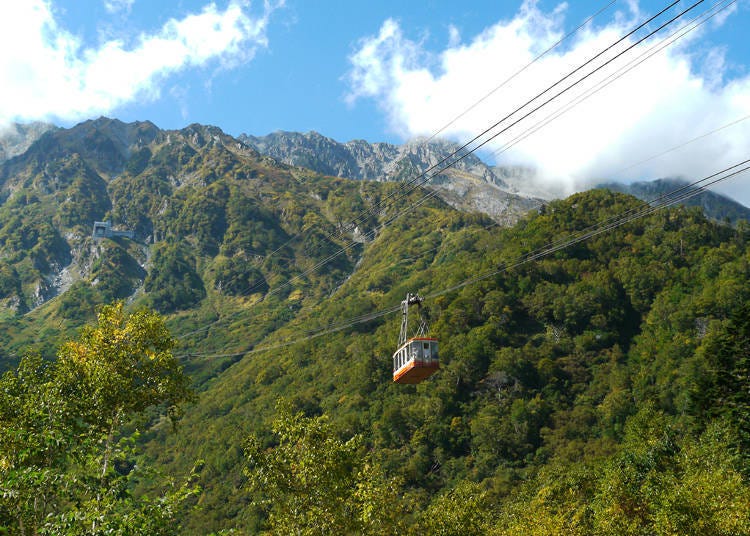 One of the world's best sightseeing routes, this trip through the mountains of Toyama includes bus trips, hiking, cable cars, ropeways, and trolleybuses.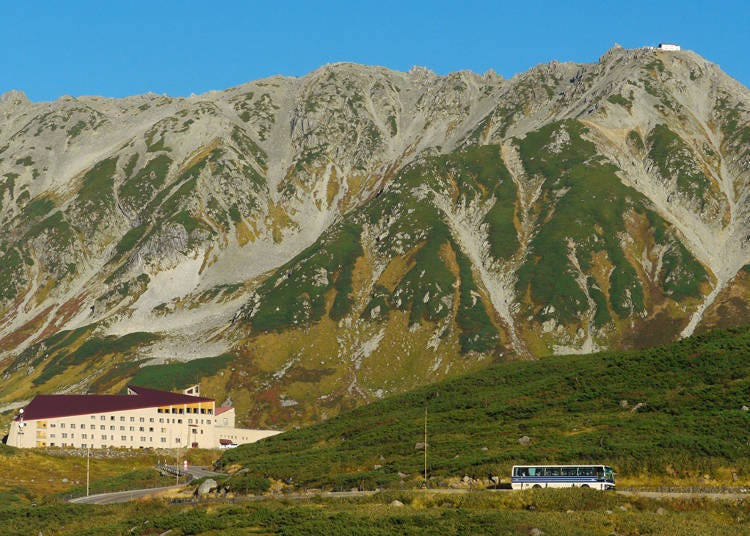 It can be taken at any time of the year and features some breathtaking scenery.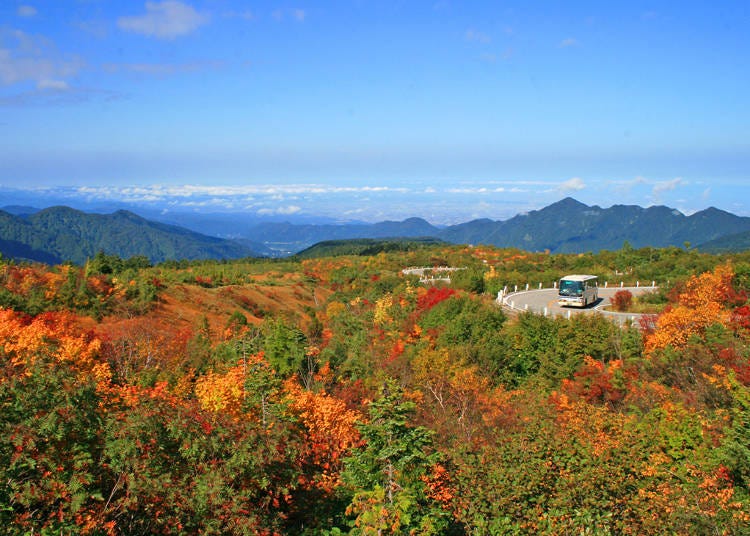 Tateyama Kurobe Alpine Route

立山黒部アルペンルート

Address

Tateyama, Nakaniikawa District, Toyama 930-1406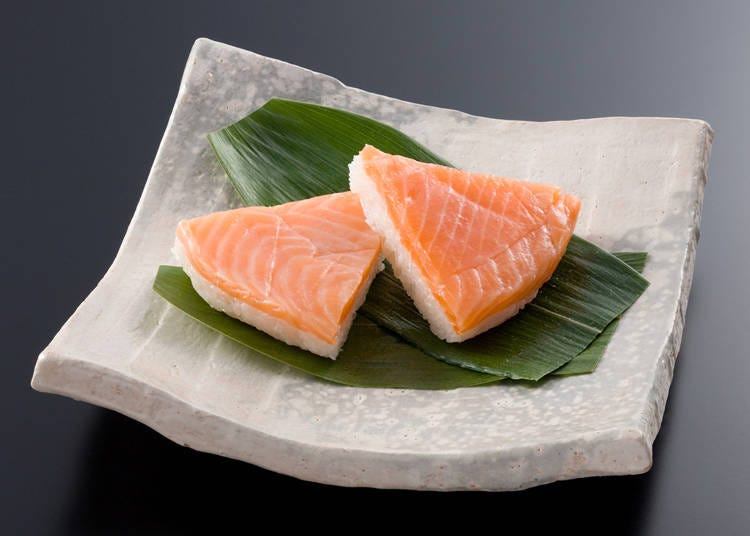 Masuzushi is a type of pressed trout sushi that has long been a Toyama specialty, with a history dating back at least to the Edo period. Raw salted trout and vinegared rice are wrapped in bamboo grass leaves and pressed into a round wooden container called a wappa.

The leaf-wrapped sushi is convenient for eating anywhere. Each masuzushi shop uses a slightly different recipe – with some sweeter, some saltier, some with a stronger vinegar flavor – so you can enjoy finding your favorite.
*Due to the effects of COVID-19, there may be changes in business hours, temporary closures, or changes in service content.
*This information is from the time of this article's publication.
*Prices and options mentioned are subject to change.
*Unless stated otherwise, all prices include tax.