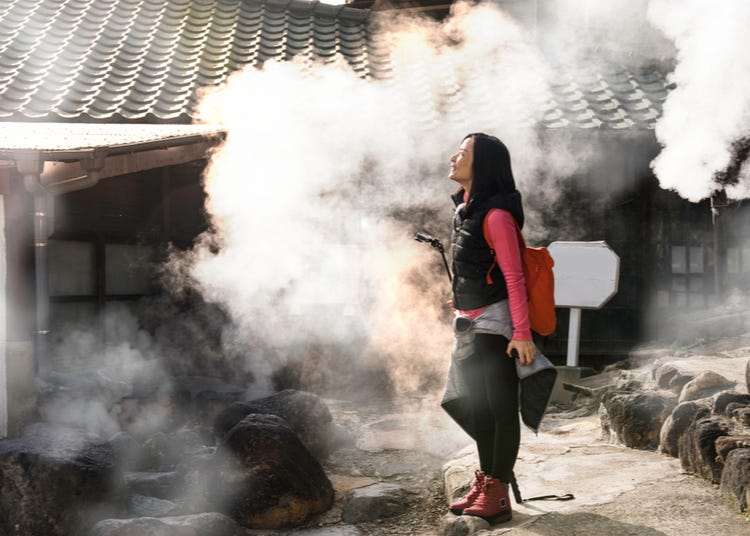 Located in northeastern Kyushu, Oita prefecture is a largely agricultural region that is also known for the famous hot springs at Beppu.
1. Oita (Funai) Castle Ruins Park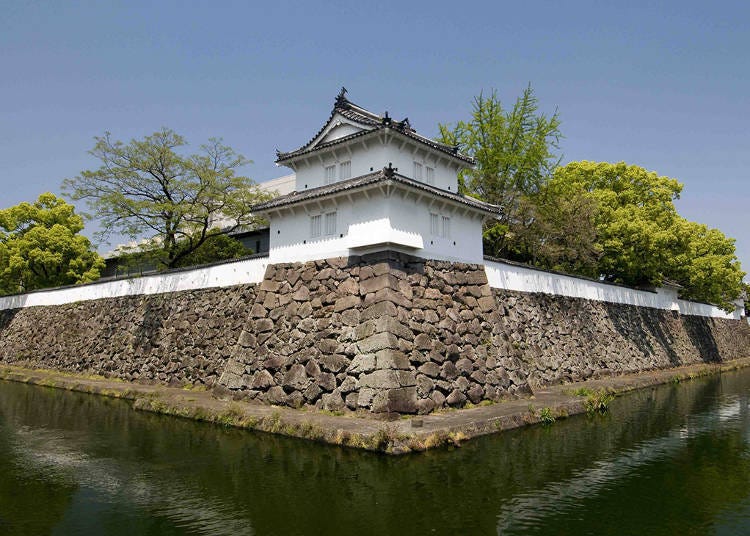 Also known as Funai Castle, Oita Castle was constructed by Takenaka Shigetoshi, who took over after Fukuhara Naotaka, the brother-in-law of Ishida Mitsunari, who served under Toyotomi Hideyoshi.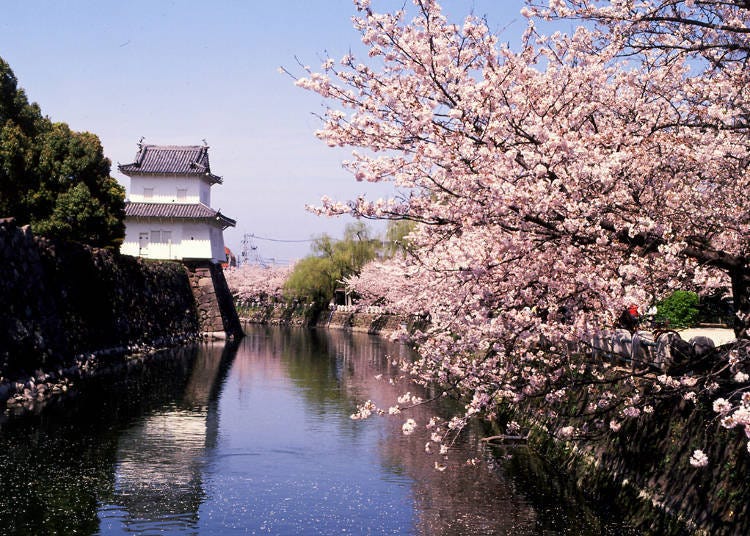 The main tower, or tenshukaku, has not survived to the present day, but visitors can still marvel at the impressive stone walls, which served as the castle's main line of defense, as well as side towers and the moat around the outer bailey.

Oita Castle Ruins Park is also known as a popular cherry blossom viewing spot, where over 70 trees of beautiful Yoshino cherry flowers bloom every spring.
大分府内城址

Address

4 Niagemachi, Oita, 870-0046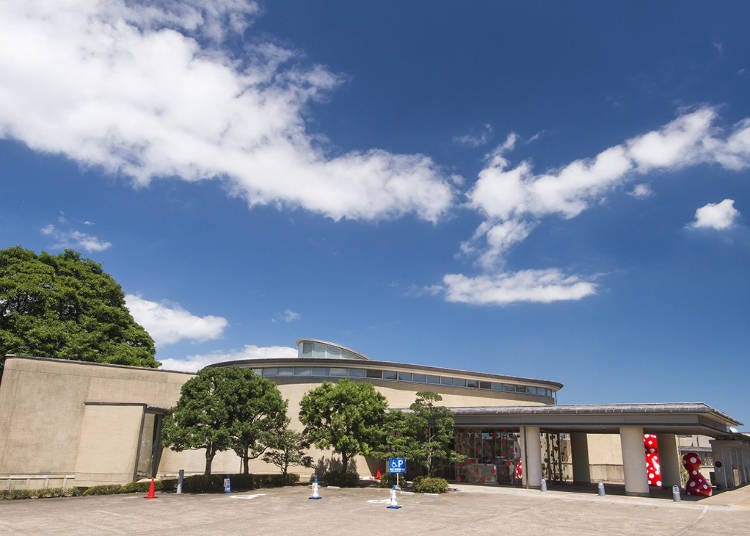 Located within Uenogaoka Park, Ōita City Art Museum is a place of tranquility in the midst of lush greenery.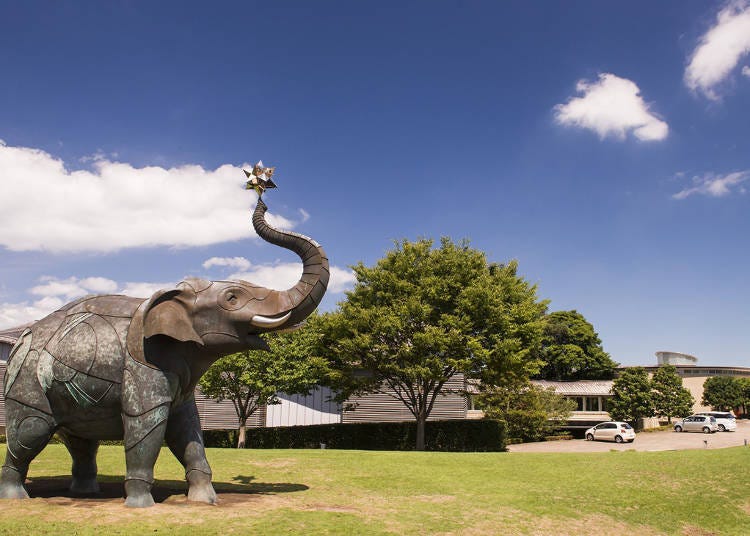 Oita City Art Museum is divided into permanent exhibition and special exhibition sections. The main exhibition displays notable nihonga traditional paintings designated as Important Cultural Properties of Japan – including works by Tanomura Chikuden and Takayama Tatsuo – as well as other works, mainly produced by native Ōita artists.
大分市美術館

Address

865 Ueno, Oita, 870-0835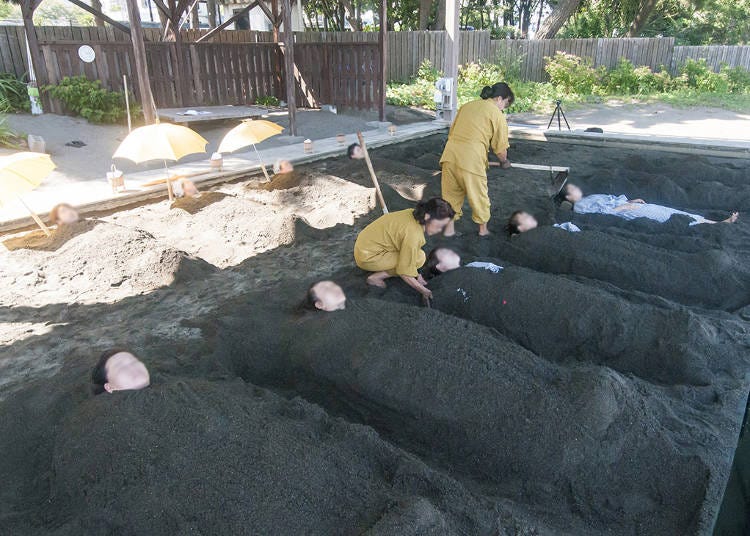 Located along the shoreline adjacent to Beppu Kanko International Port, Beppu Beach Sand Bath is a unique experience in which you are covered up to the neck in hot spring heat sand, allowing your body to sweat.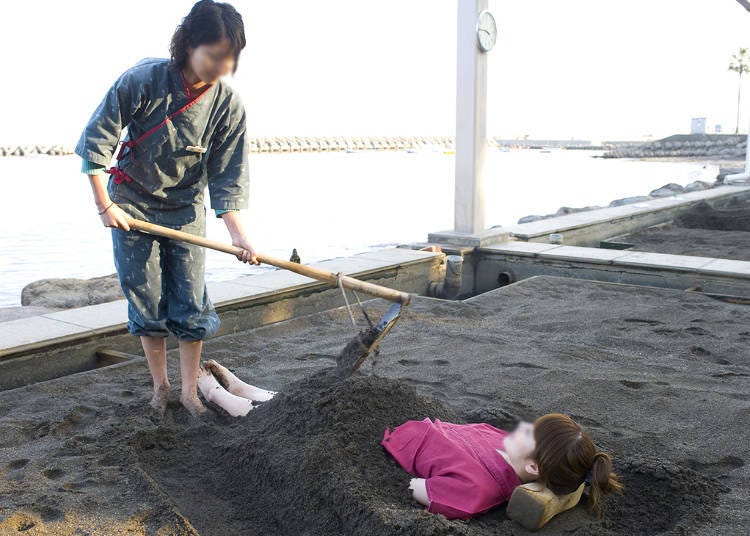 After "bathing" in the sand for 10 to 15 minutes, wash the sand off in a shower, and soak in another hot tub for maximum relaxation. The sand bath is big enough for a group of 10 individuals, and umbrellas keep you from getting sunburn. Takegawara Onsen offers a sand bath as well.
別府海浜砂湯

Address

Shoningahamacho, Beppu, Oita 874-0023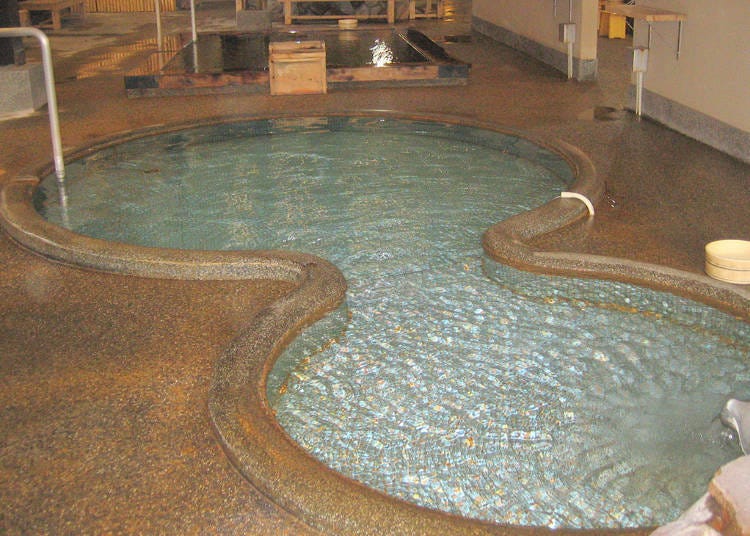 Established in 1922, Hyotan Onsen is a long-standing onsen spot within the Kannawa Onsen district, one of the eight Beppu Hatto.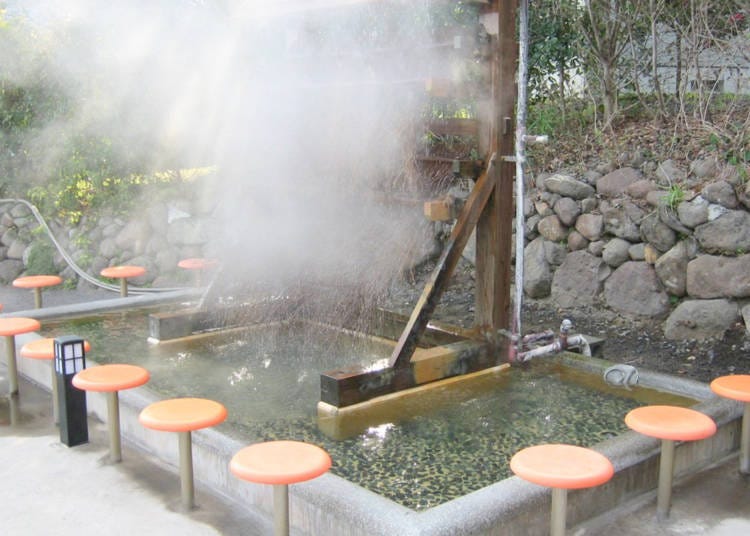 Utilizing a bamboo cooling system called "yumetake," Hyotan Onsen offers a wide variety of tubs including one at 100°C, at 45°C, a free-flowing tub of filtered and unfiltered hot springs, an open-air bath, a steam bath, a tub surrounded by rocks, a tub made of hinoki cypress, and a sand bath. It is equipped with a restaurant and a rest area as well.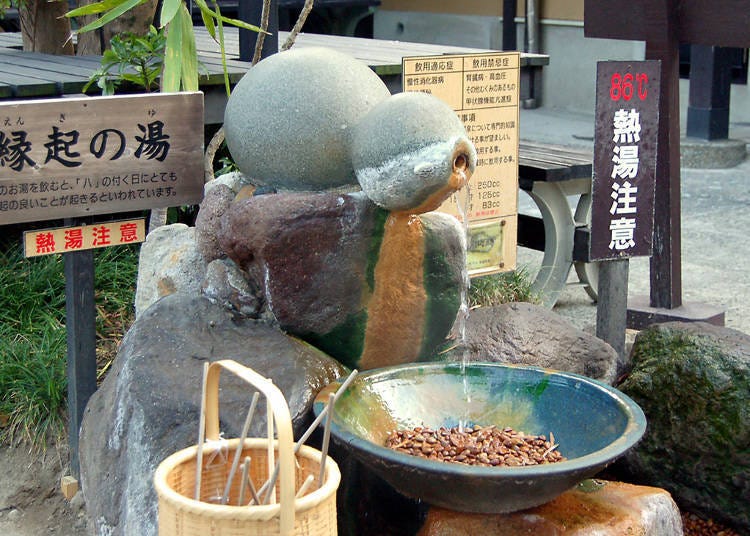 ひょうたん温泉

Address

159-2 Kannawa, Beppu, Oita 874-0000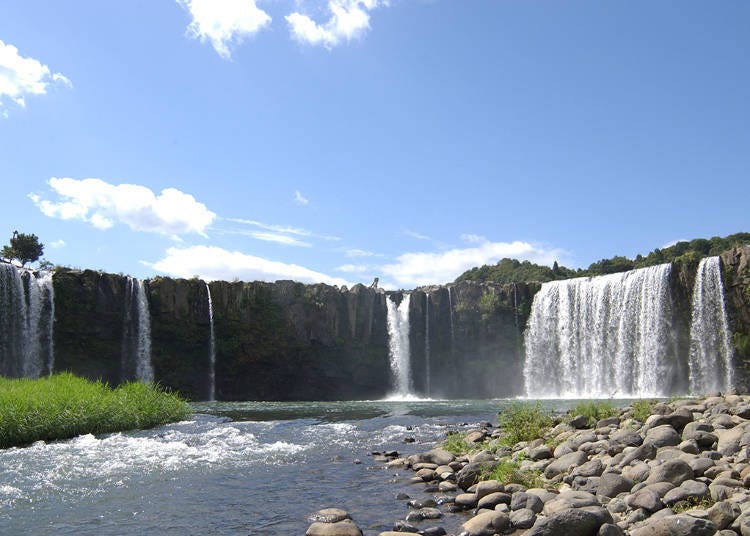 Harajiri Falls is considered one of Japan's Top 100 Waterfalls, and with good reason.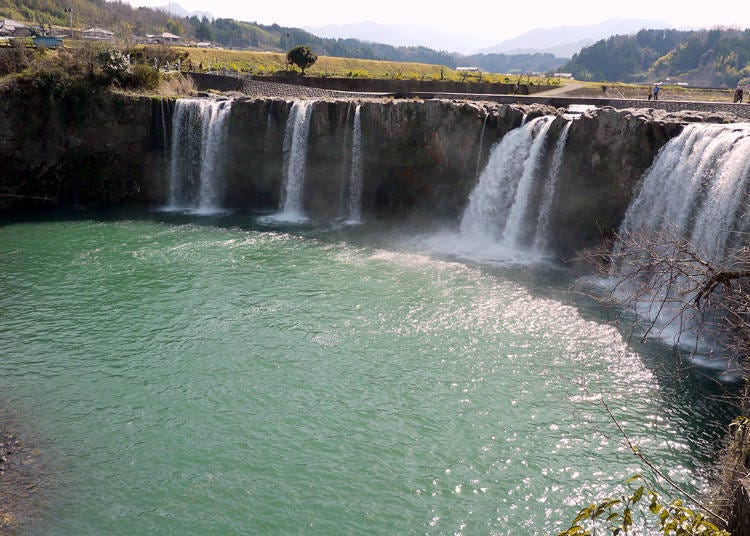 Huge volumes of water, spanning 120m wide, flow over the semicircular cliff and fall 20m to the lake below. It is believed Harajiri Falls was created suddenly as a result of Mt. Aso's pyroclastic flows carving out the flat landscape many thousands of years ago. For a lovely view, walk along the suspension bridge that crosses in front of the falls. You can also walk down closer to the lake as well for a great view from below.
原尻の滝

Address

410 Ogatamachi Harajiri, Bungoono, Oita 879-6631
A V-shaped valley 20–60m in depth stretches about 12km here at the Yufu River Gorge.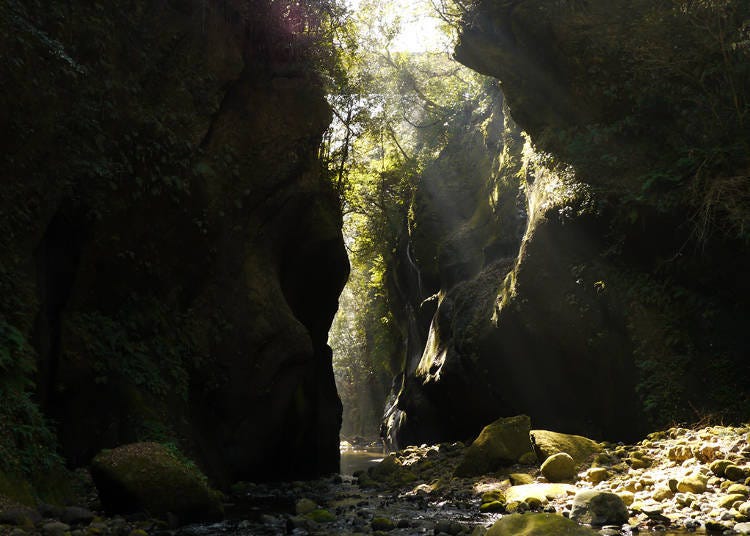 As it gathers streams from all directions, the smooth surface of the rocky current becomes a picturesque masterpiece created by the power of nature. This natural beauty has led to it being referred to as the "Tyrol of Asia." The region attracts many visitors in search of the natural beauty of spring greenery, autumn foliage, as well as cool and soothing tranquility. The best vantage point here is on the suspension bridge over the gorge.
由布川峡谷

Address

Hasamamachi Honoki, Yufu, Oita 879-5525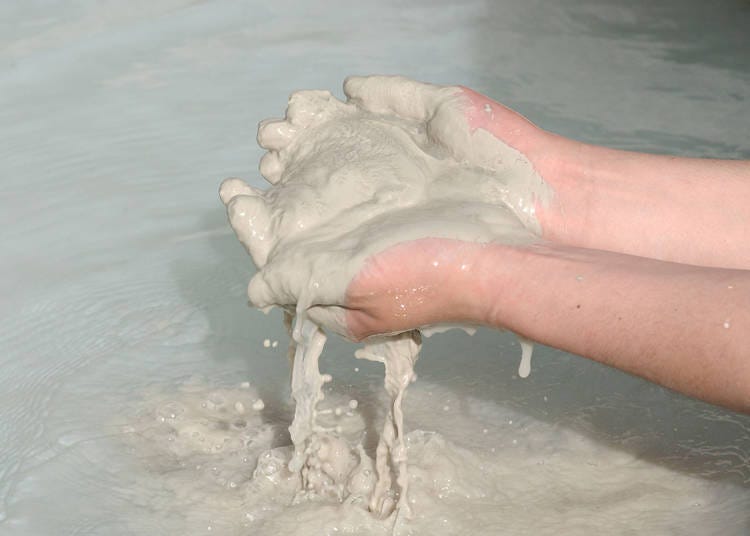 Located at Myoban Onsen, one of the Beppu Hatto, Beppu Onsen Hoyoland is famous for its unique, creamy mud bath which is reputed to be wonderful for the skin.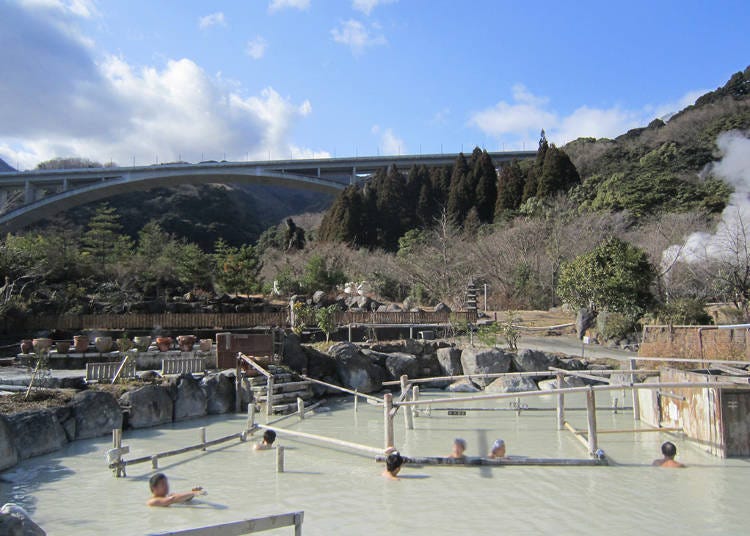 The open-air baths are mostly mixed-gender; however, the entryways and changing rooms are separate for men and women. Indoor gender-separate baths can be enjoyed as well, and lodging is available for guests who wish to spend the night.
別府温泉保養ランド

Address

5 Myoban, Beppu City, Oita Prefecture, 874-0843
8. Kokonoe Yume Grand Suspension Bridge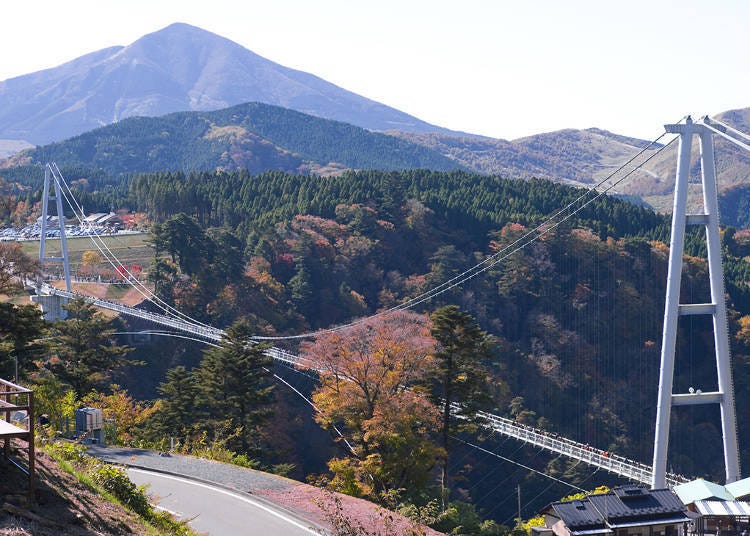 Kokonoe Yume Grand Suspension Bridge provides a stunning panoramic view of the surrounding region.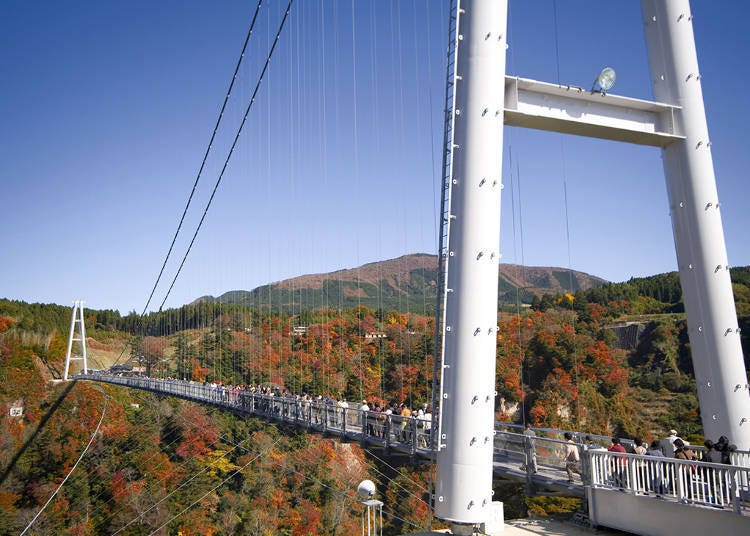 173m in height and 390m in length, the bridge is tagged as "Japan's Number One" pedestrian-only suspension bridge. The spectacular view from the bridge's center captures Shindo Falls, one of Japan's Top 100 Waterfalls, and Kyusuikei, with rich greenery and foliage in season. The most popular time to visit is in early November, during the prime season for autumn foliage.
九重"夢"大吊橋

Address

1208 Tano, Kokonoe, Kusu District, Oita 879-4911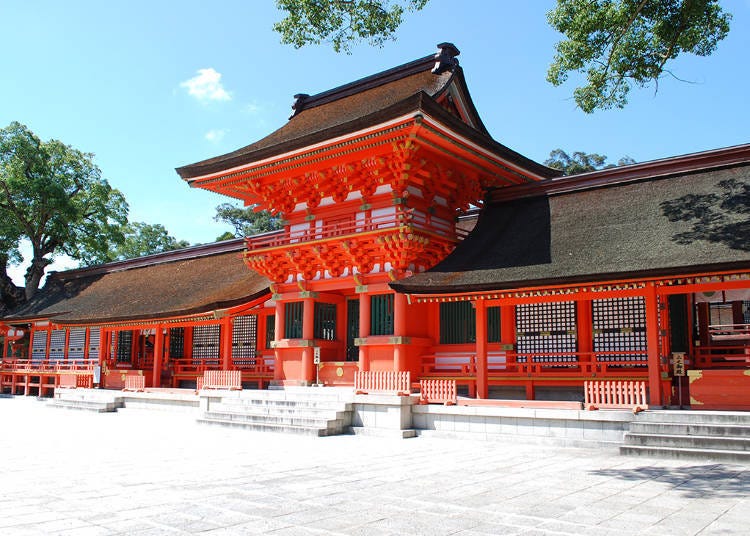 Founded in 725, Usa Jingu Shrine is the main sanctum of over 40,000 Hachiman shrine locations throughout the nation. Its domestic preeminence brings thousands and thousands of visitors here every year.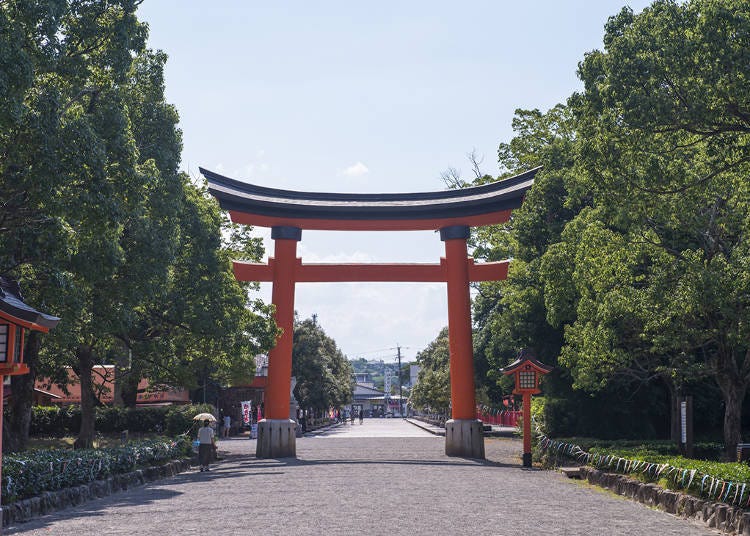 It is also home to numerous buildings featuring valuable architecture. The three main Honden buildings are designated National Treasures, while the bridges of Shinbashi and Kurehashi, the Noh art building, and the repository building are all designated Important Historical and/or Cultural Properties of Japan.
宇佐神宮

Address

2859 Minamiusa, Usa, Oita 872-0102
10. Jigoku-Mushi Kobo Kannawa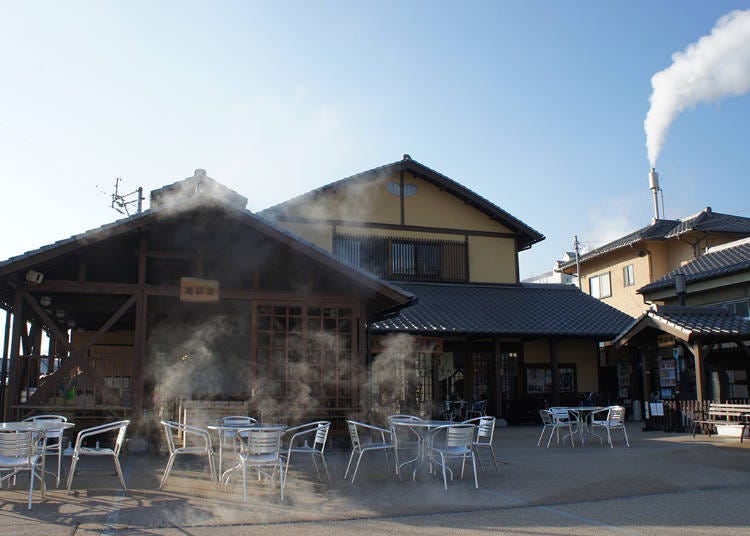 Literally "Hell's steaming," Jigoku-Mushi is gourmet cuisine cooked using geothermal energy.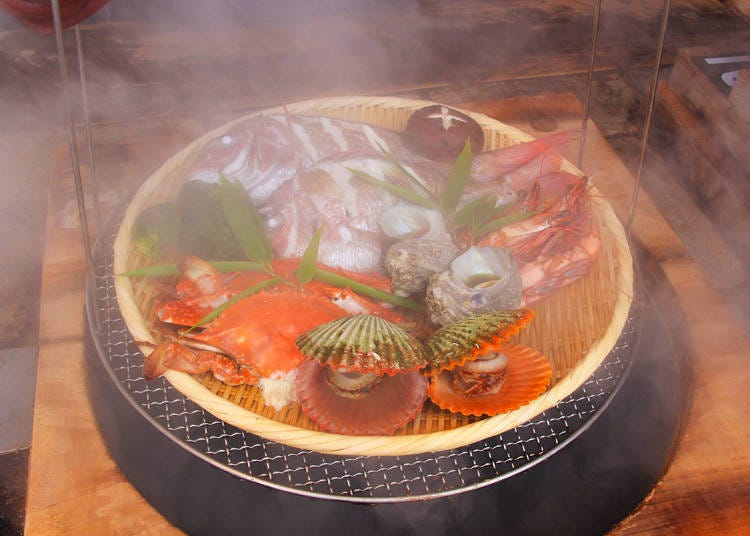 Steam from the hot spring is used for cooking ingredients such as vegetables, fish, shellfish, meat, and eggs, all without the use of cooking oil. This natural method serves to fortify and enhance the nutritional value of the foods while also adding the flavor and aroma of the steam to every dish.

Jigoku-Mushi Kobo Kannawa offers a Jigoku-Mushi pot rental service and a Jigoku-Mushi cuisine workshop/trial program. The adjacent Pocket Park features a foot bath and a foot steam bath for your enjoyment.
地獄蒸し工房 鉄輪

Address

Furohon, Beppu City, Oita Prefecture, 874-0044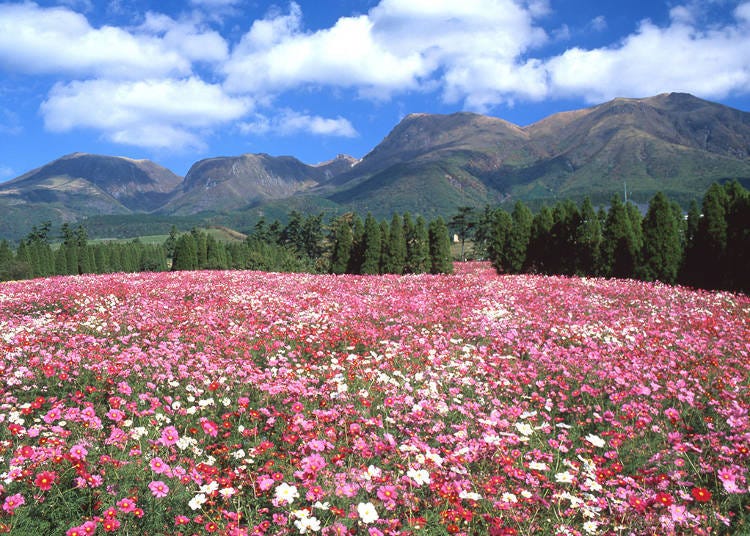 Kuju Flower Park is a 20-hectare (50-acre) natural flower garden located 800m above sea level at the center of the Kuju Plateau, which boasts some of the best natural scenery of the country.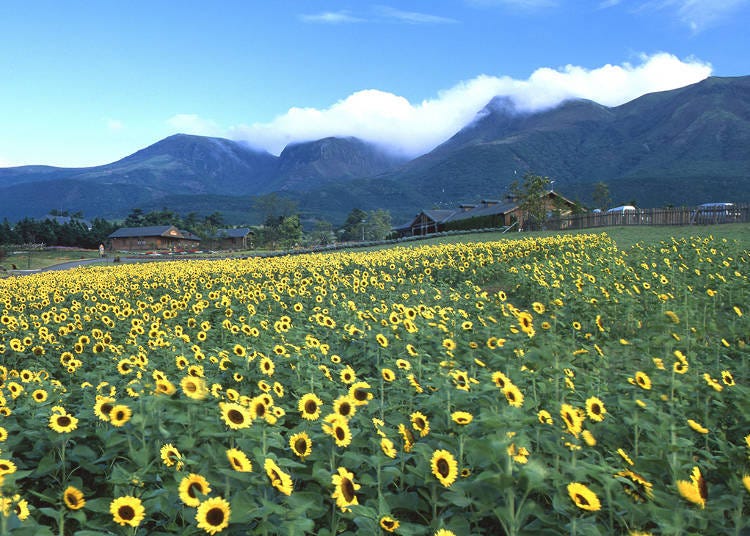 This expansive park is filled with stunning seasonal flowers of tulip, lavender, Japanese Cosmos, and more. After taking in the beauty of the flowers and the freshness of the air, grab a bite to eat from the organic food vendor, bakery, or one of the restaurants and food stands.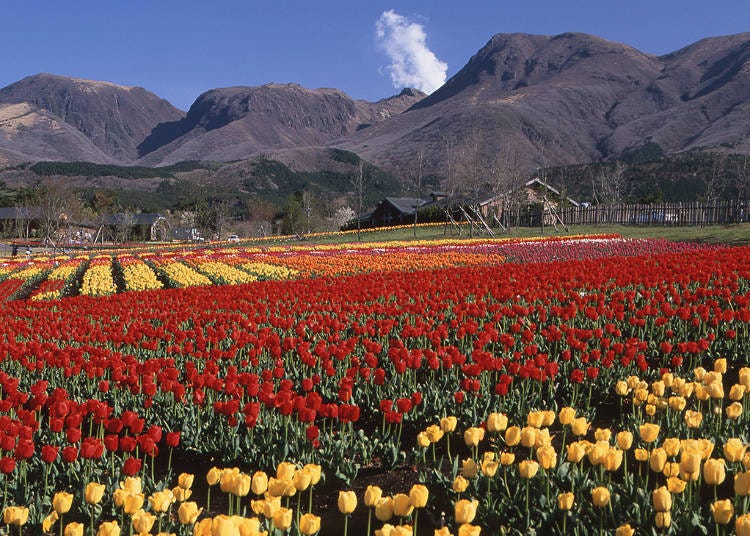 くじゅう花公園

Address

4050 Oaza Kusumi, Kusumi-cho, Takeda City, Oita Prefecture, 878-0201
11. Yunotsubo Kaido Street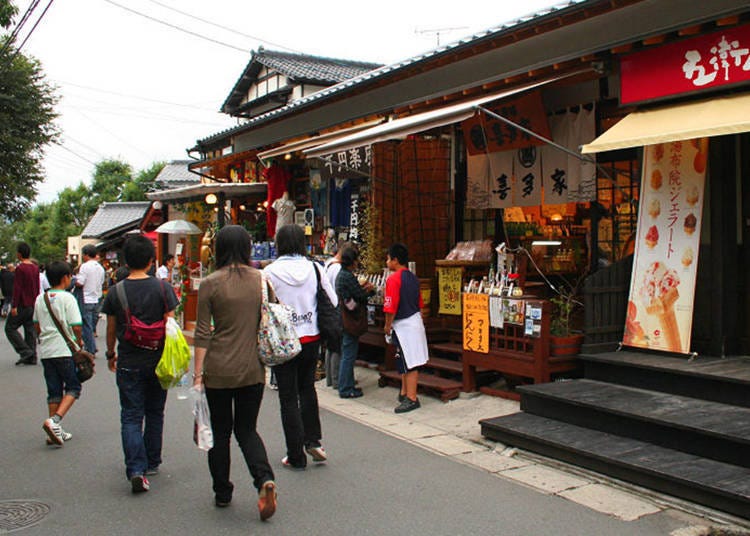 Located at the foot of Mt. Yufu, Yunotsubo Kaido Street is filled with shops selling local Ōita specialties and souvenirs, and restaurants specializing in local gourmet items such as toriten chicken tempura.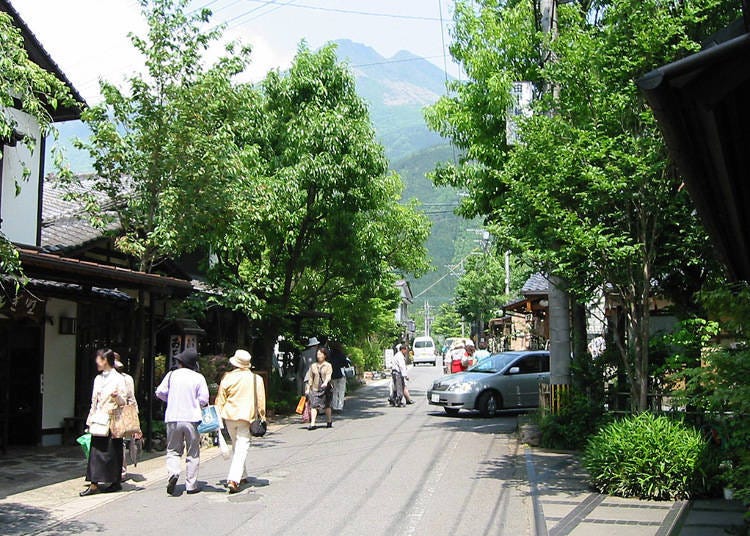 Just a block away runs the Ōita River, and going for a stroll by the riverside is an excellent way to appreciate the scenic rural landscape and tranquility unique to Yufuin.
湯の坪街道

Address

Kawakami Yunotsubo, Kawakami, Yufuin-cho, Yufuin-shi, Oita 879-5102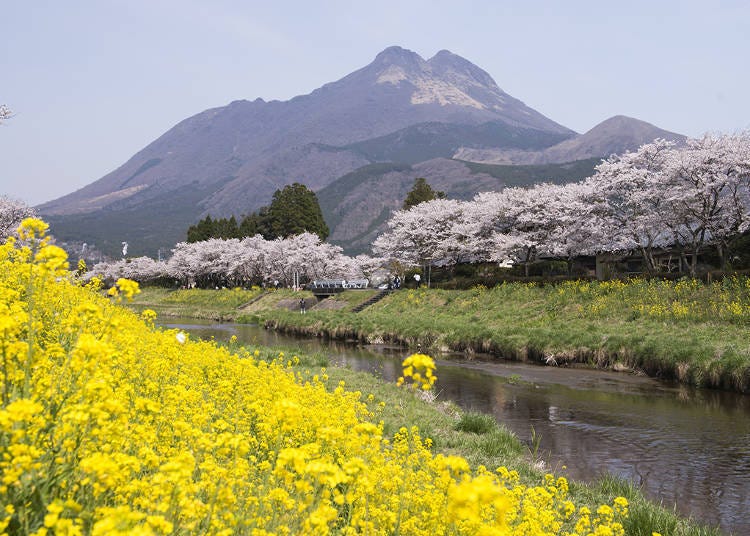 Located in what was formerly known as Bungo Province, Mt. Yufu has earned the nickname "Bungo Fuji" for its beloved, stunning beauty.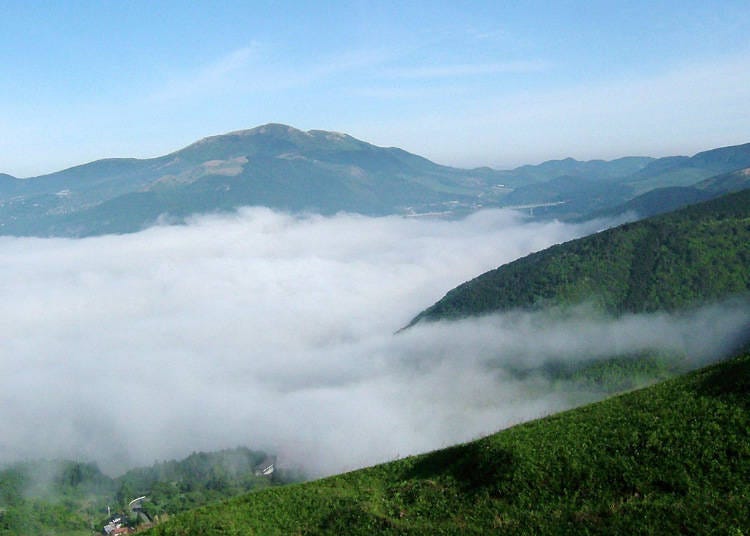 The 1584m summit provides a great view of downtown Yufuin, Beppu Bay, the Mt. Kuju range, and beyond. The area is popular with mountain climbers all throughout the year and features Kyushu azalea flowers, autumn foliage, and rime in the winter.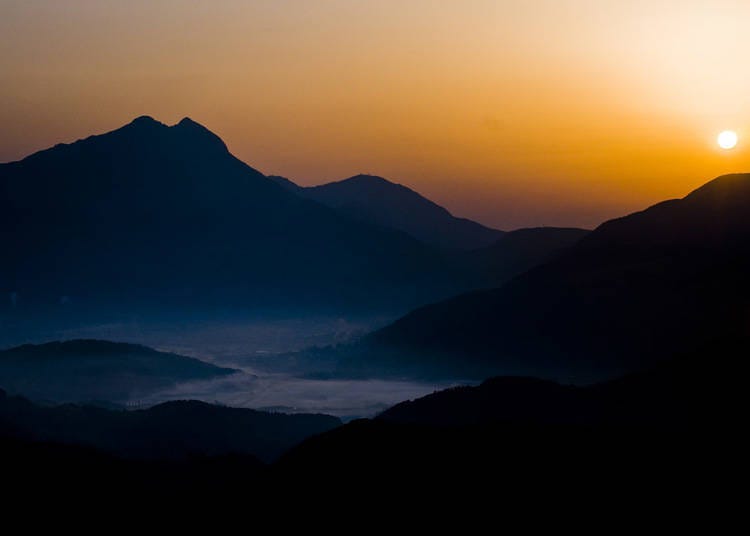 由布岳

Address

Yufuincho Kawakami, Yufu, Oita 879-5102
13. Beppu Jigoku Meguri (Hell Tour)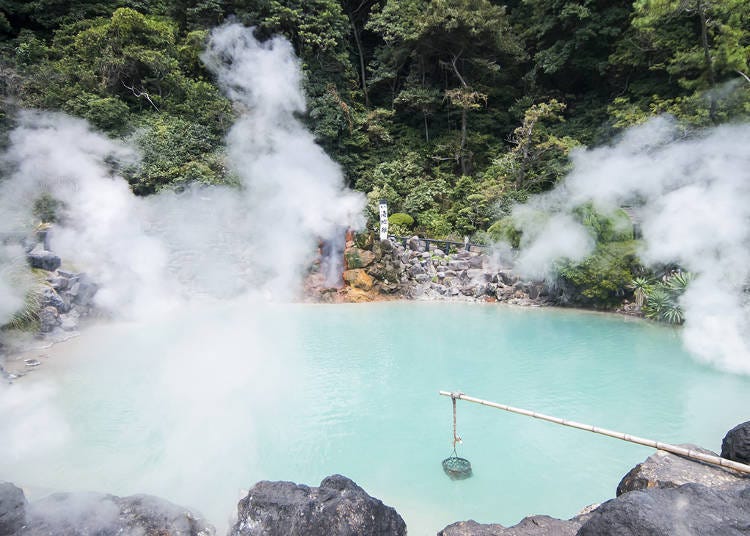 Beppu Jigoku Meguri (Hell Tour) is a tour of eight Beppu hot spring locations where fumarolic steam and gases escape from the ground.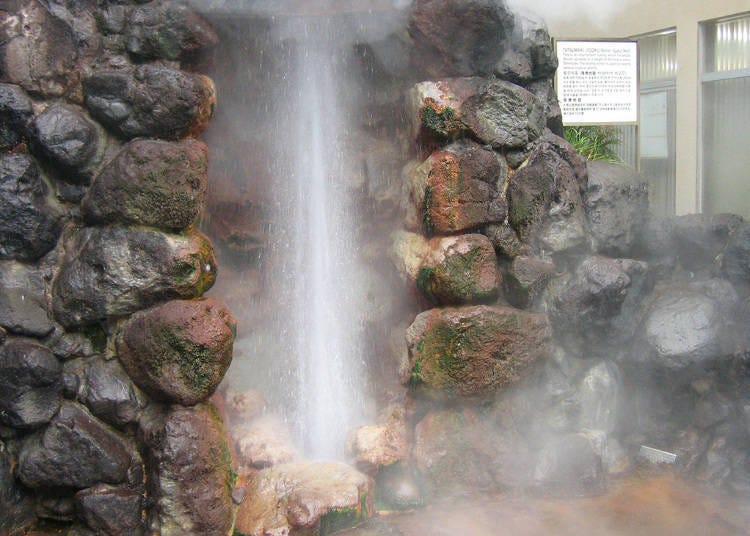 Umi Jigoku (Sea Hell), Chinoike Jigoku (Blood Pond Hell), Tatsumaki Jigoku (Tornado Hell), and Shiraike Jigoku (White Pond Hell) have been selected as National Scenic Beauties of Japan for their aesthetics.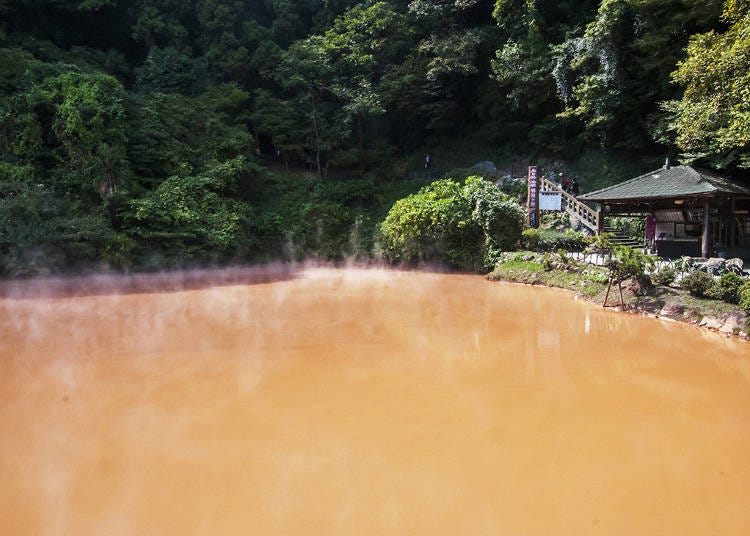 Beppu "Jigoku Meguri" Hells Tour

別府地獄めぐり

Address

559-1 Kannawa, Beppu, Oita 874-0000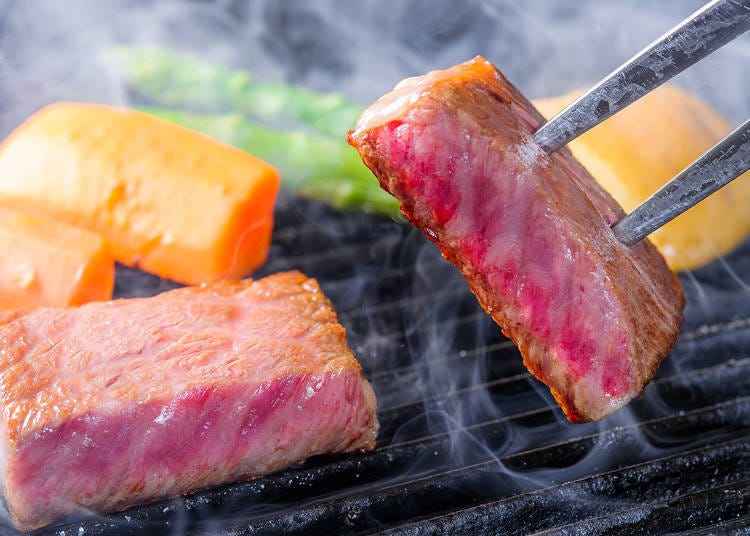 Bungo Beef is the iconic high-end gourmet item of Ōita.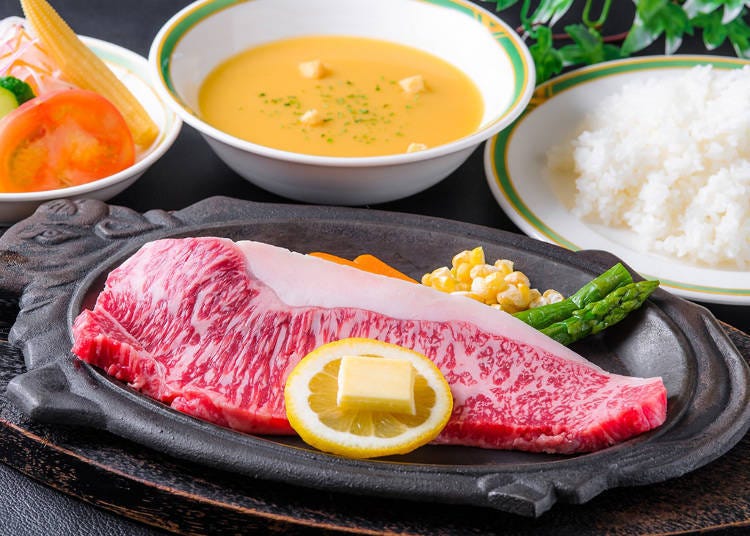 Careful marbling of the fat content through the meat creates a sensational, melting texture within the beef. Oleic acid found in the fatty parts is said to be the key element of creating the rich flavor of this beef.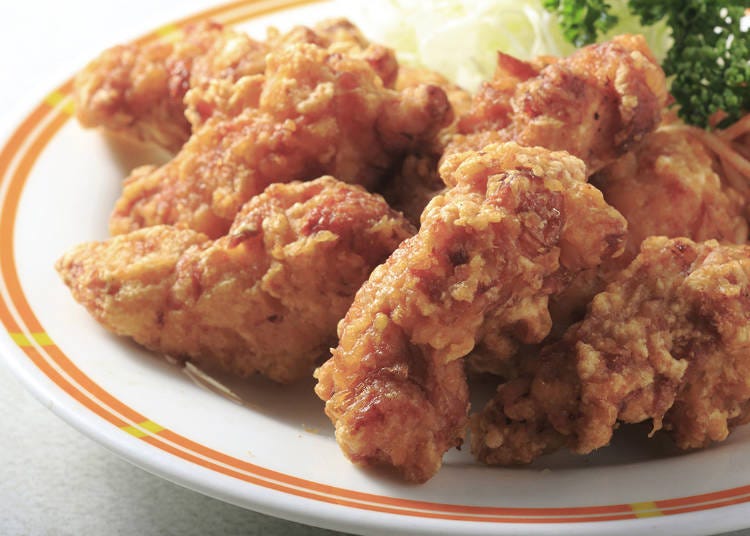 Called toriten in Japanese, chicken tempura is a local food staple in Ōita, and is commonly served in restaurants and establishments throughout the prefecture.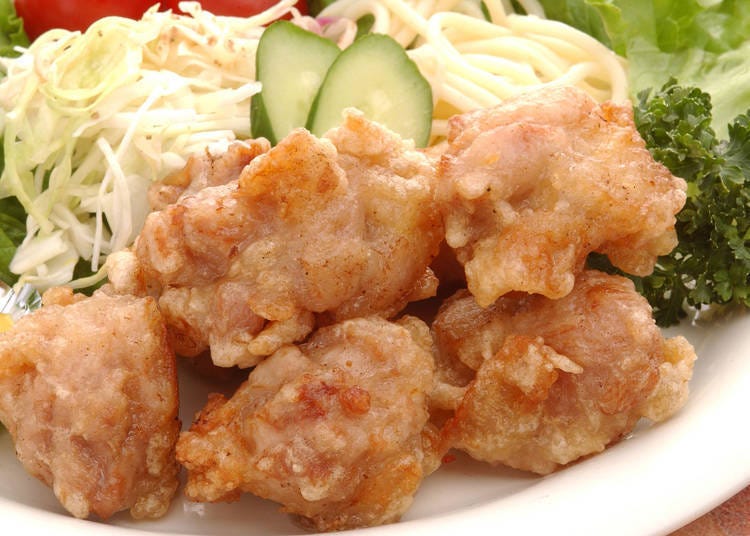 The locals enjoy it with kabosu citrus ponzu sauce (another Ōita favorite) and mustard.
16. Seki Saba and Seki Aji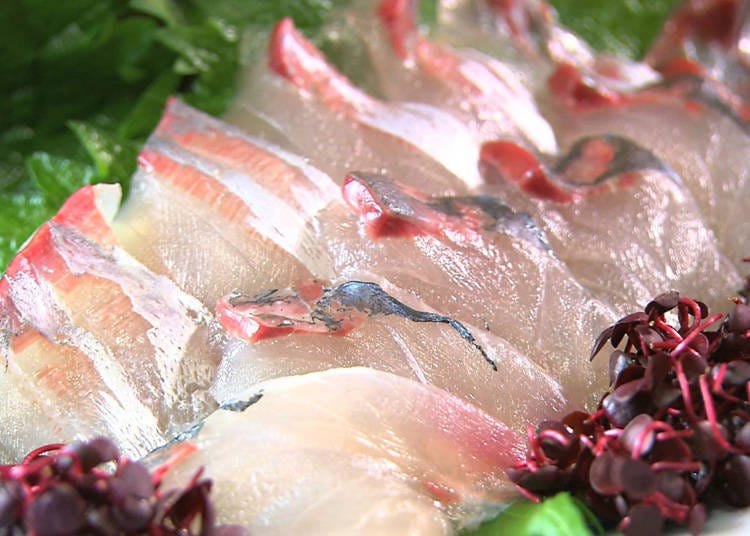 Mackerel (saba) and horse mackerel (aji) caught in the rough currents of the Bungo Channel are meaty. They have incredible flavor, earning each recognition as a distinct brand known as Seki Saba and Seki Aji, respectively.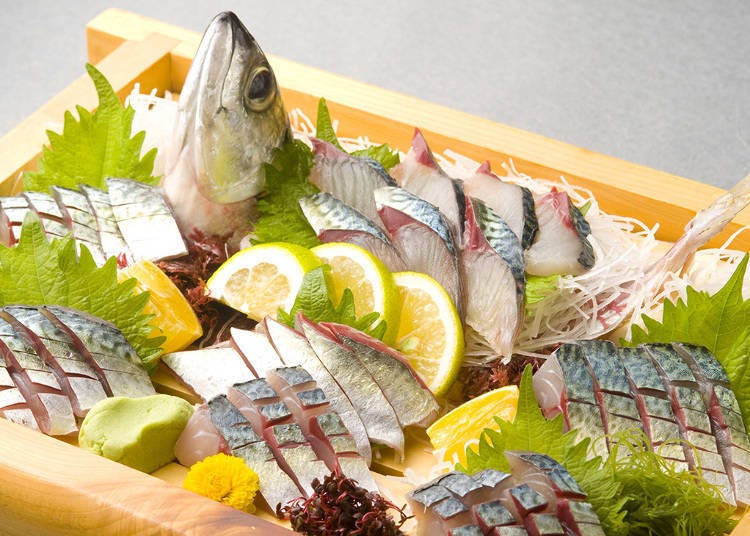 These fish are usually served as sashimi in order to maximize the freshness and flavor that only the fatty parts of the fish can bring out. As delicious, top-quality fish, Seki Saba and Seki Aji command higher prices than their counterparts from other fisheries of Japan. Still, both are must-try gourmet items of Ōita for sashimi lovers.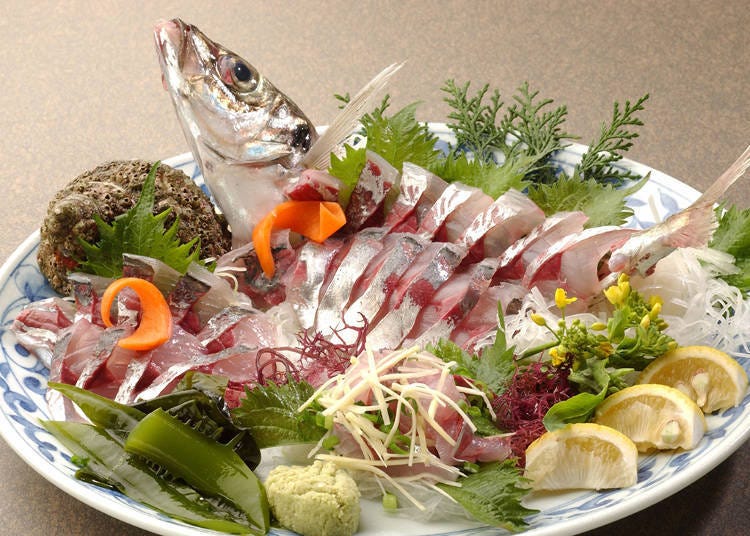 17. Usuki Gion Festival (Mid-July)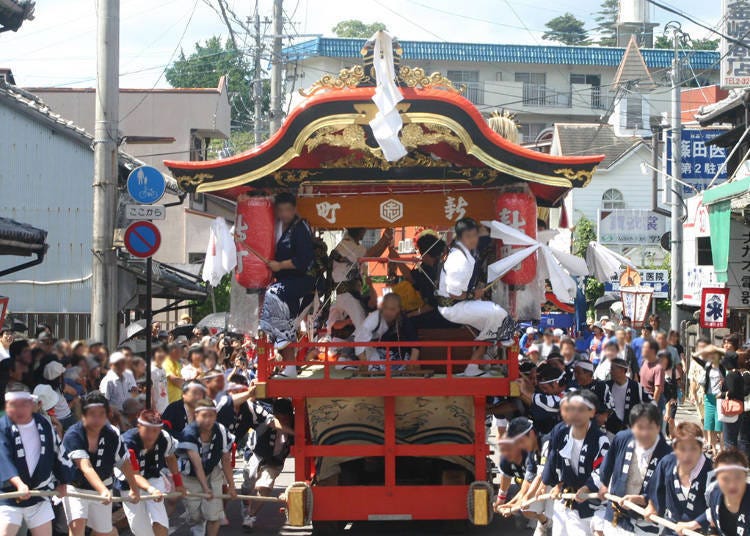 Held since 1643 in the former castle town of Usuki, the magnificent Usuki Gion Festival features owatari and okaeri processions enshrining three Shinto deities, with two parade floats and more.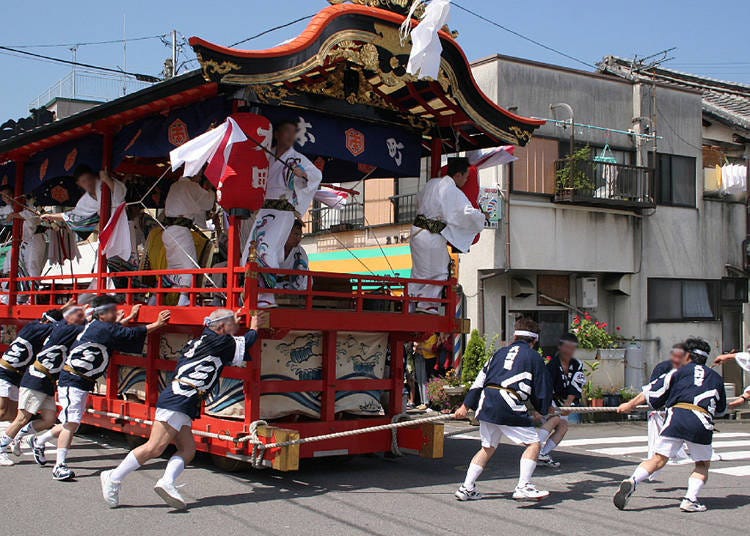 Join the festivities celebrating the town's history at this lively matsuri.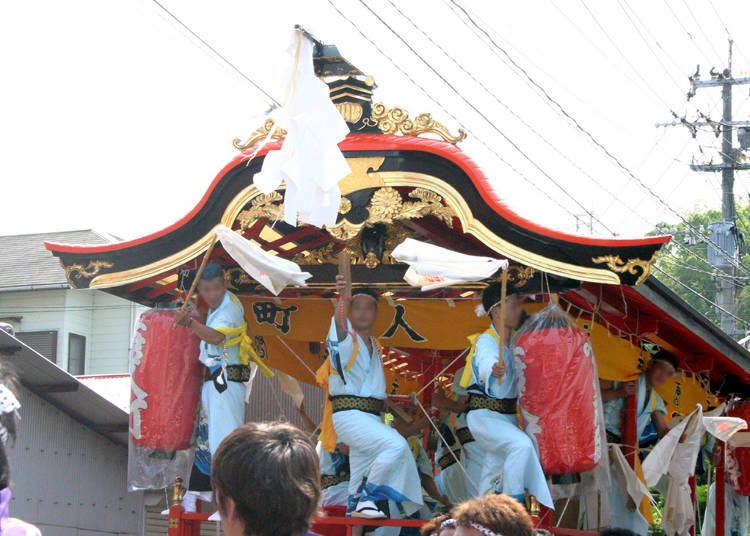 八坂神社(臼杵八坂神社)(臼杵五社)

Address

1, Usuki, Usuki City, Oita Prefecture, 875-0041, Japan
18. Hita Sennen Akari (Mid-November)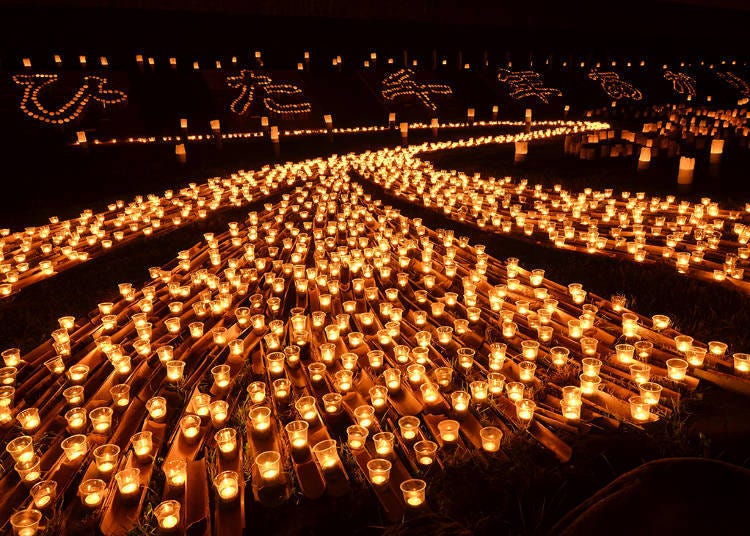 In mid-November, the Mamedamachi district and the Kagetsu River region are lit with some 30,000 bamboo lanterns, creating a festive nighttime atmosphere.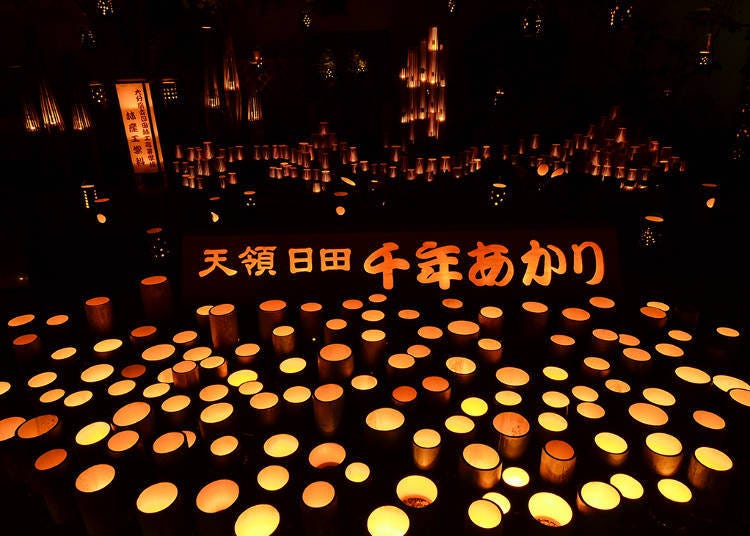 Concerts and other events are held during this festival as well.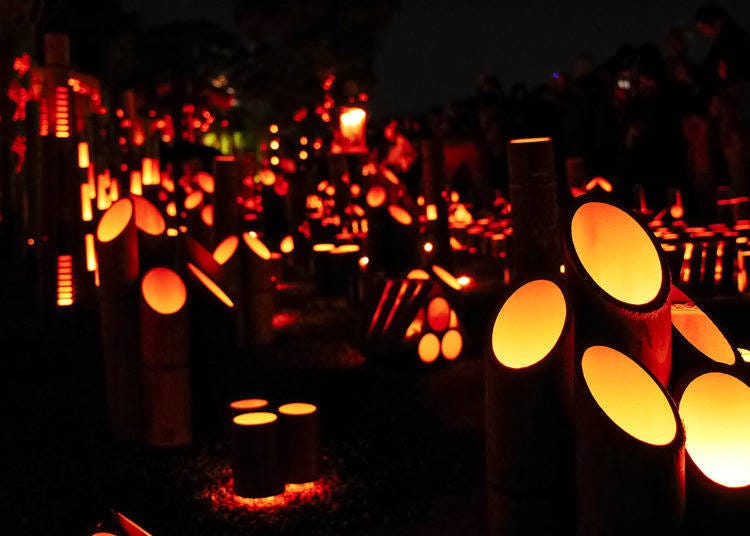 Mamedamachi Shopping Street

豆田町商店街

Address

9 Mamedamachi, Hita, Oita 877-0005
*This information is from the time of this article's publication.
*Prices and options mentioned are subject to change.
*Unless stated otherwise, all prices include tax.