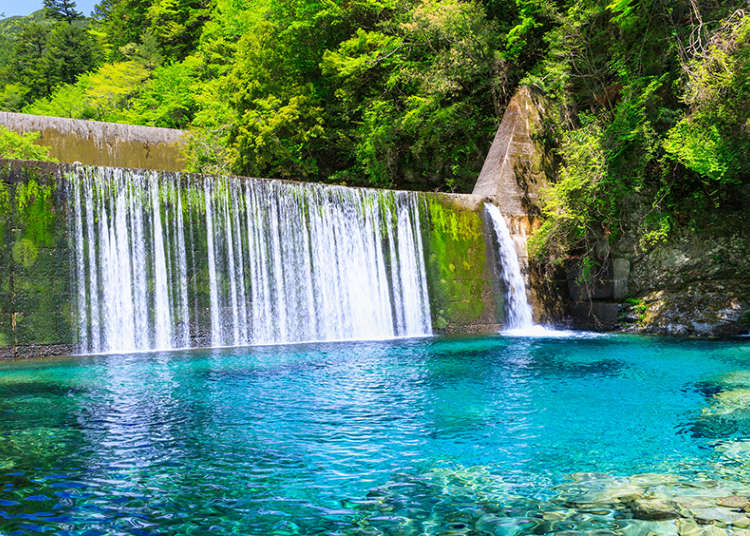 Kochi Prefecture and its capital city of Kochi face the Pacific Ocean on Shikoku's southern coast, and travelers to this lesser-visited corner of western Japan will be treated to superb natural beauty, exciting festivals, and lots of friendly sake-loving locals.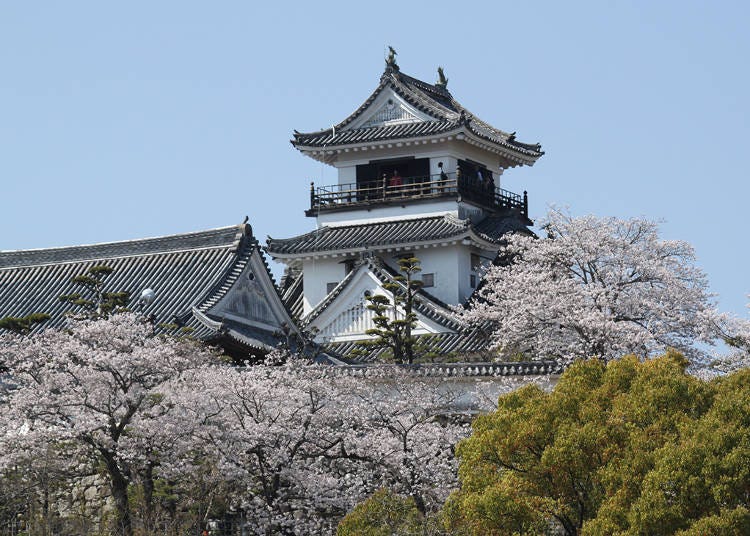 Kochi Castle was originally built in 1603 on the order of Yamauchi Katsutoyo, lord of the Tosa domain.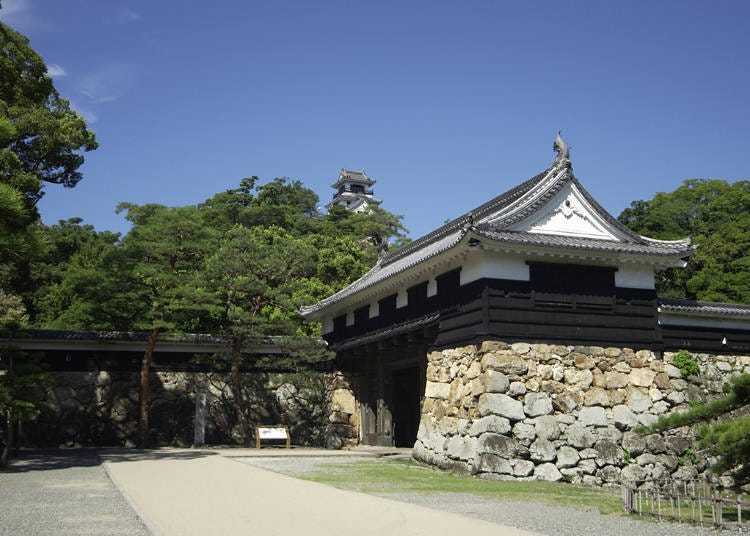 Although it burned down in a massive fire in 1727, the current castle tower was rebuilt in 1749 and is one of Japan's only 12 surviving castle keeps that date back to the Edo Period or earlier.

Fifteen structures at Kochi Castle, including its tower and the Otemon main gate, have been designated by the national government as important cultural properties. Kochi Castle is Japan's only castle where you can capture both its main gate and main tower in a single photograph.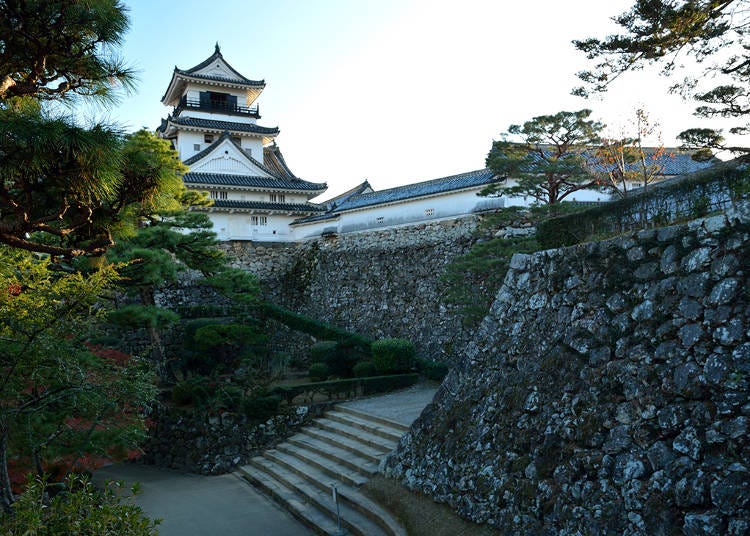 高知城

Address

1 Chome-2-1 Marunouchi, Kochi, 780-0850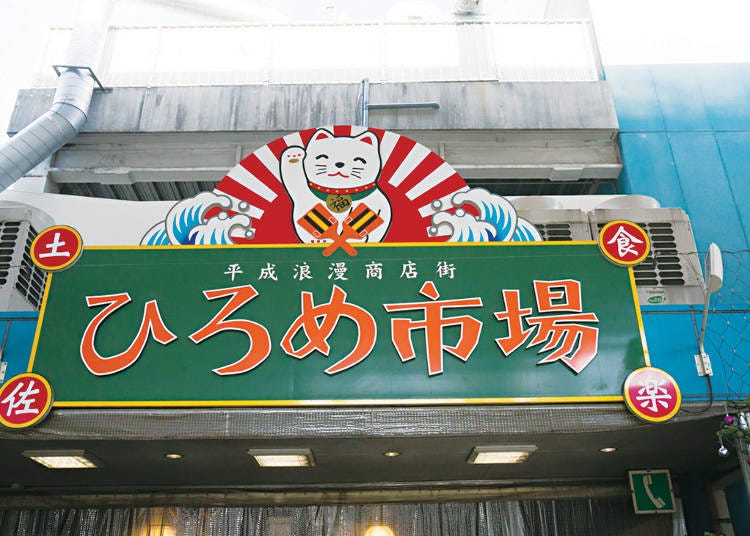 Located next to Kochi Castle, Hirome Market is packed with about 65 street stall-style restaurants, busy fresh fish and meat shops, unique knickknack shops, and clothing boutiques.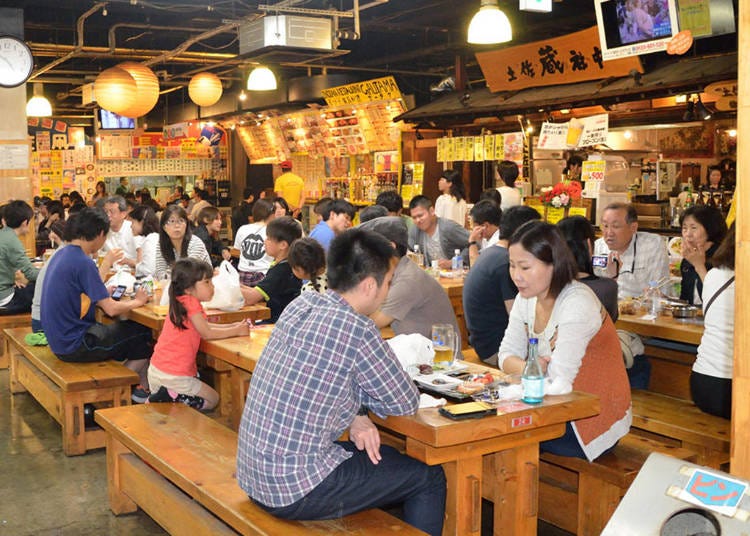 It's a place for locals and visitors alike to fill their stomachs with not only Kochi"s local cuisine but also more international flavors. With tables throughout, customers can get takeout from different restaurants and enjoy a casual meal at almost any time of day. Drinks and pub food are available at the Hirome Bar area.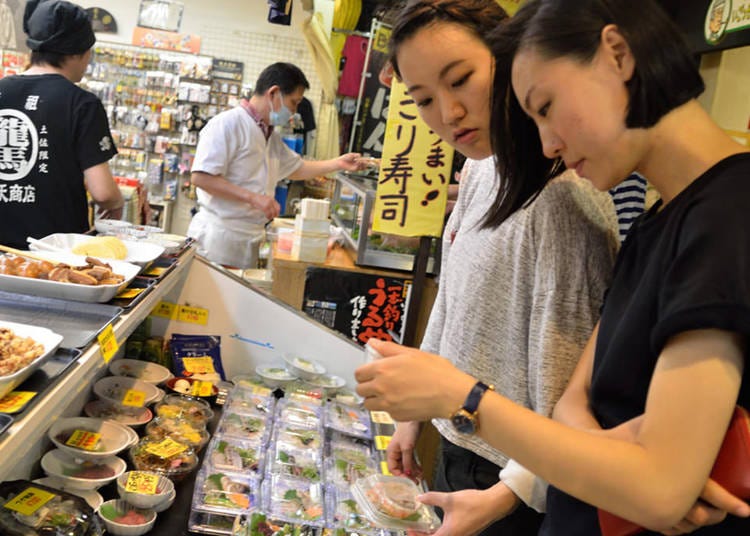 ひろめ市場

Address

2 Chome-3-1 Obiyamachi, Kochi, 780-0841
3. Shikoku Karst Prefectural Natural Park
Shikoku Karst is one of Japan's three largest karst landforms, an area of limestone that has been carved by erosion to create cone-shaped sinkholes (found along the Tengu Plateau and Jiyoshi Pass) and other geological formations.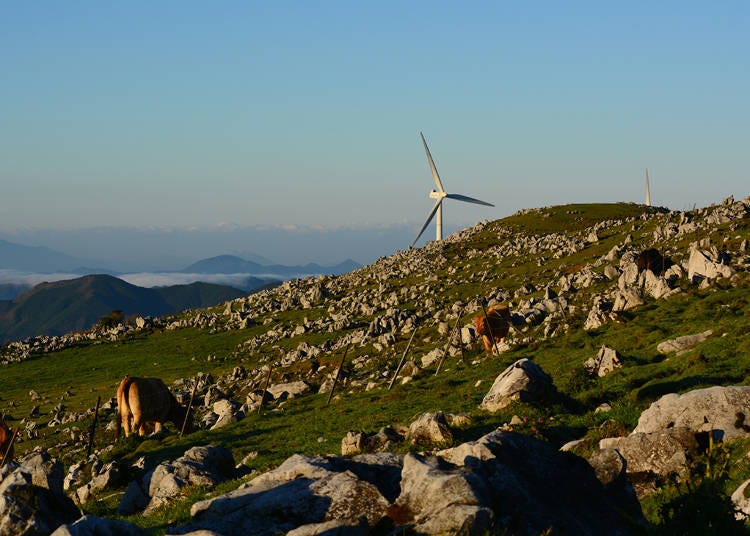 Trails wind throughout the park, offering visitors panoramic views of the surrounding green hills in spring and summer, silver grass in autumn, and snowy landscapes in winter.

A stroll along forested paths offers therapeutic effects, and at night the high elevation away from city lights provides superb views of the starry sky.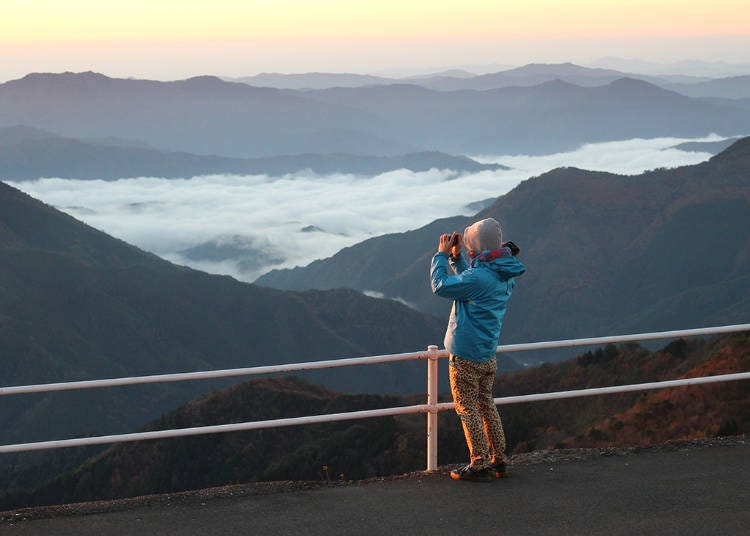 Shikoku Karst Prefectural Natural Park

四国カルスト

Address

Nishidani, Kumakogen, Kamiukena District, Ehime 791-1802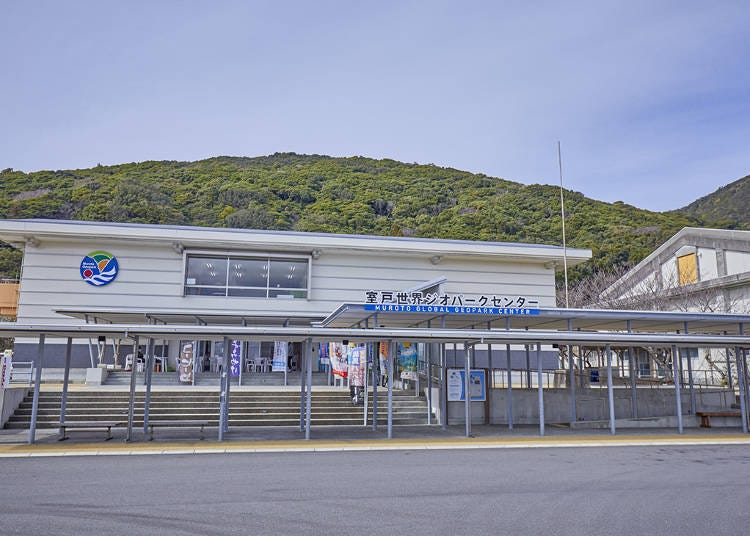 Located on the tip of the Muroto Peninsula in eastern Kochi Prefecture, the Muroto UNESCO Global Geopark was established as a place of international geological significance, with numerous features that tell the story of the area's earthquake-filled past, when subduction of the oceanic plate caused uplifting of the peninsula over the course of thousands of years.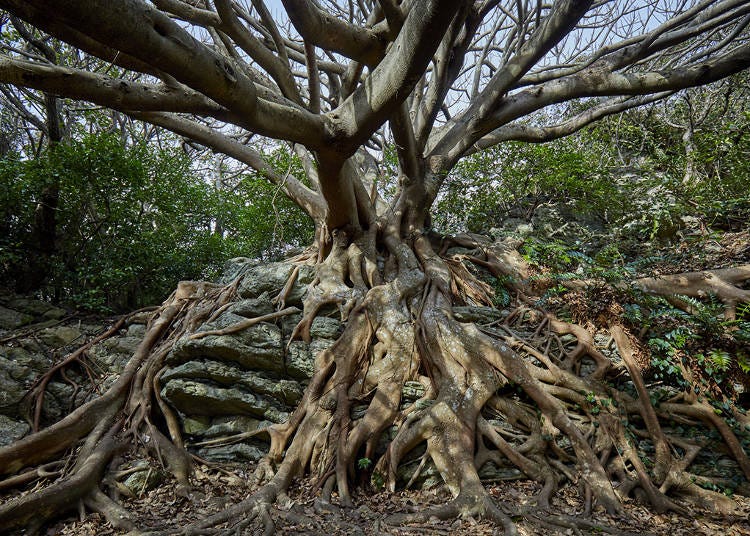 Today trace fossils, marine terraces, and other evidence of Muroto's ocean past can be seen during walks through the area. Guided tours of Cape Muroto in English are available with reservations, and bicycles can be rented from the Muroto Global Geopark Center for two-wheeled exploration.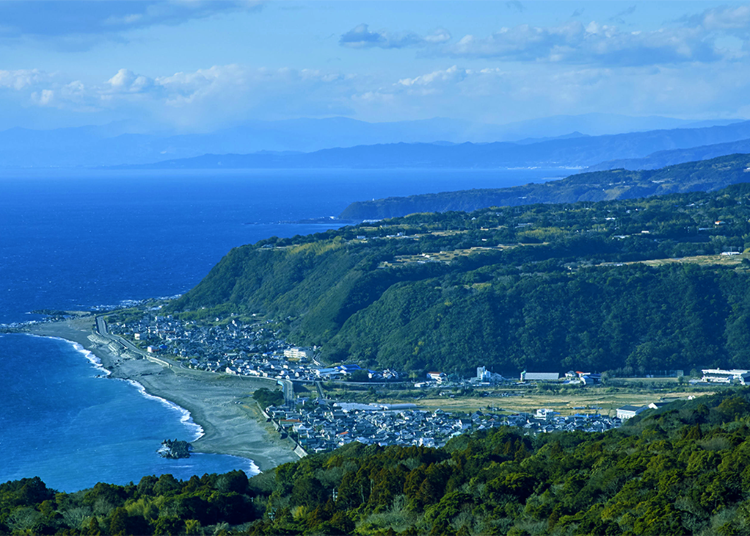 Muroto Global Geopark Center

室戸世界ジオパークセンター

Address

1810-2, Cape Muroto-cho, Muroto-shi, Kochi 781-7101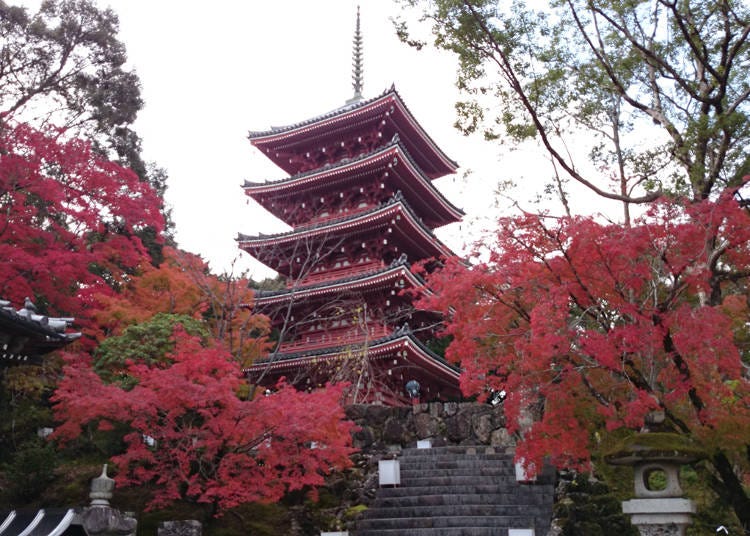 Chikurin-ji Temple is located at the summit of Mt. Godai ("Godaisan") in Kochi City, and is home to a magnificent five-story pagoda and numerous important cultural artifacts.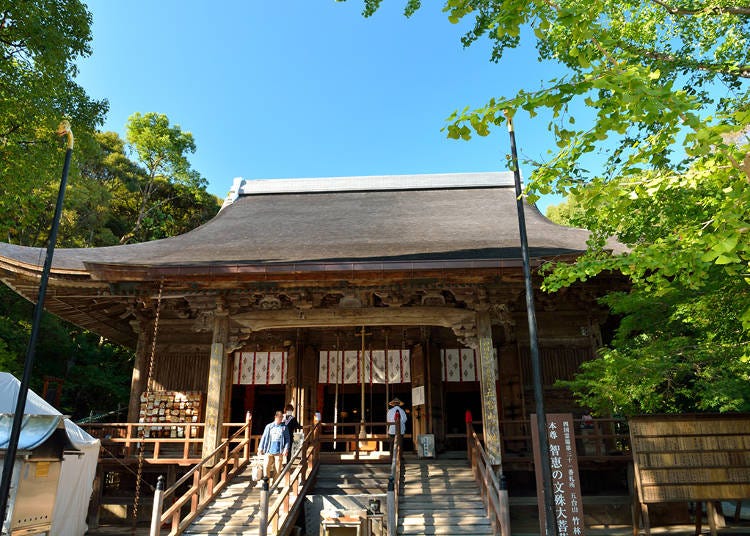 Established in the eighth century, Chikurin-ji has a long history and is one of Japan's top three temples dedicated to the Manjusri bodhisattva, called Monju in Japanese. The temple is an important stop along the 88-temple pilgrimage route of Shikoku and the only one with Manjusri as its principal image.

The temple grounds are also well-known for their beautiful cherry blossoms and azaleas in spring and changing leaves in the autumn.
竹林寺

Address

3577 Godaisan, Kochi, 781-8125
6. Makino Botanical Garden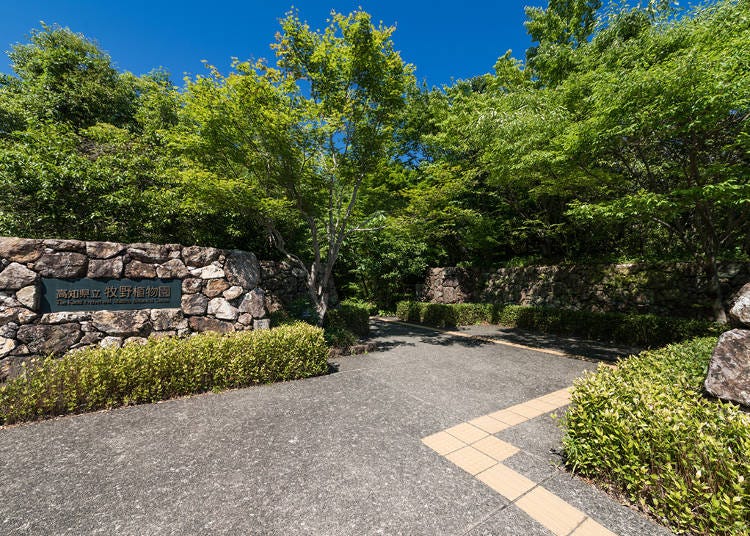 One of the most comprehensive botanical gardens in Japan, Makino Botanical Garden, opened in 1958 to honor the achievements of the world-renowned botanist from Kochi, Dr. Tomitaro Makino (1862-1957).
Attractions include a greenhouse where close to 3000 kinds of seasonal and tropical plants can be enjoyed. An exhibition room displays Dr. Makino's hand-drawn figures of plants and other drawings, a medicinal plants section, and an East Asia garden.

Makino Botanical Garden also contains souvenir shops and restaurants serving dishes made with local Kochi ingredients.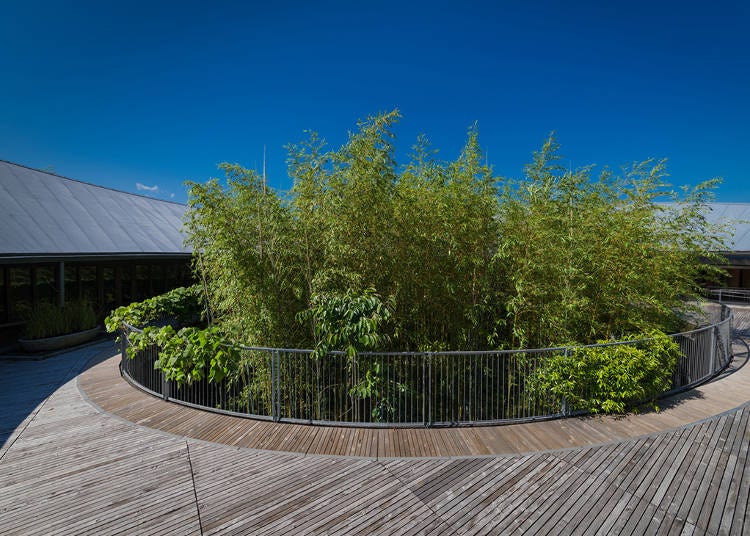 The Kochi Prefectural Makino Botanical Garden

高知県立牧野植物園

Address

4200-6 Godaisan, Kochi, 781-8125
7. Katsuo no Tataki (Seared Bonito)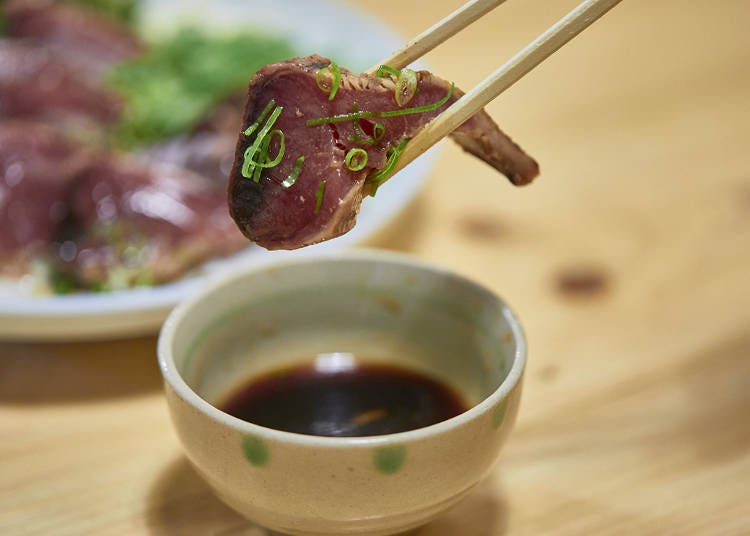 Bonito are a staple part of Kochi food culture. The most famous dish is called katsuo no tataki.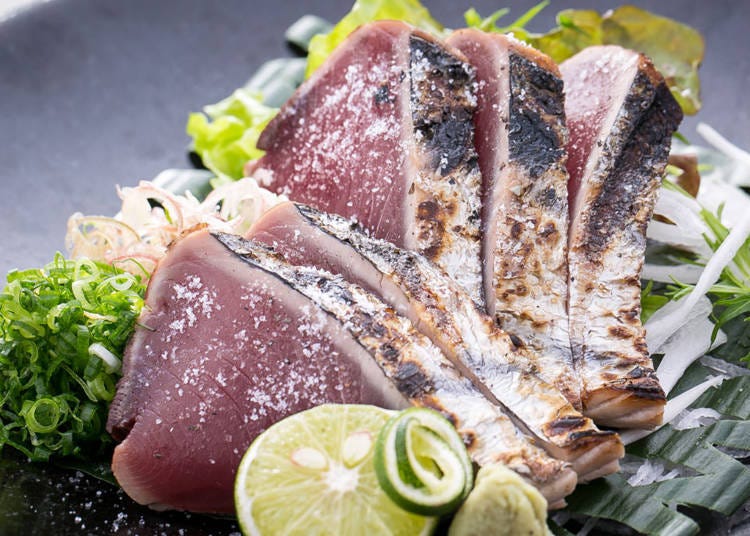 Freshly sliced bonito is placed on skewers, the skin is seared over a fire and then cooled with ice. The sliced fish is commonly eaten with sauce and garnishes such as garlic and onion, but even in Kochi, this varies greatly by area.

The majority of areas use ponzu sauce, but some use a mixture of boiled soy sauce and sugar. Recently it has become popular in central Kochi to salt the seared bonito and eat it with garlic and wasabi, or to use yuzu vinegar.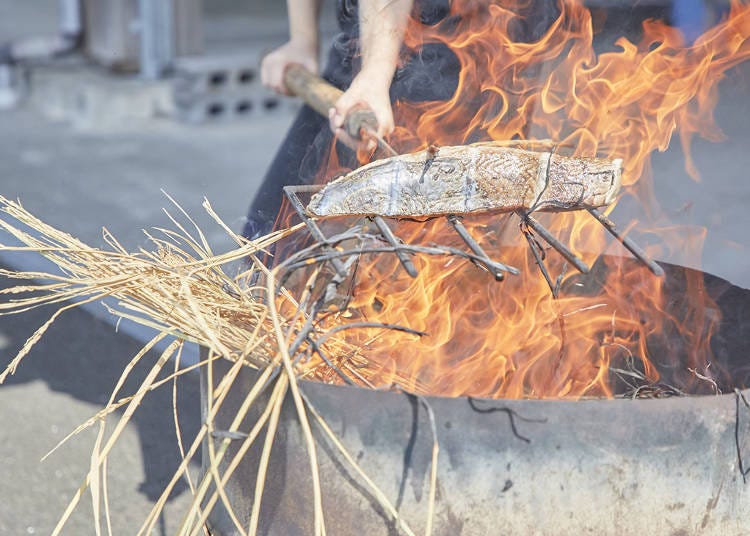 This open-air market in Kochi City has been held continuously for more than 300 years, since the Edo Period.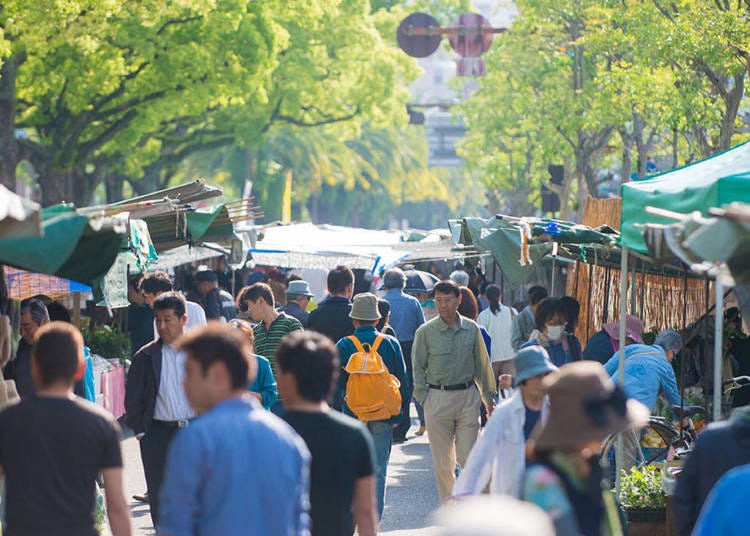 Open from early morning to evening of every Sunday, the market is held on one lane of the main street extending from Kochi Castle's Otemon main gate.About 500 vendors sell local Kochi products of all kinds, including vegetables, fruits, flowers, garden trees, and daily necessities. A stroll through the market, listening to locals speaking loudly with vendors in the Kochi dialect, is an experience treasured by many visitors.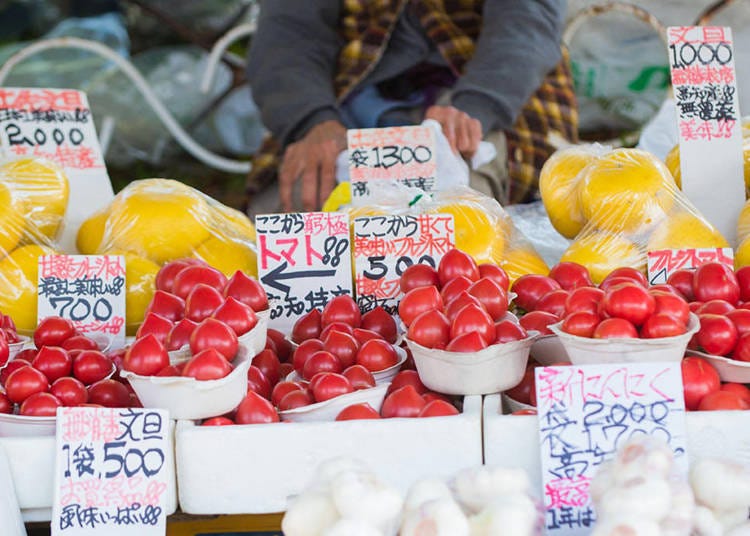 土佐の日曜市(街路市)

Address

9 Otesuji, Kochi City, Kochi Prefecture 780-0842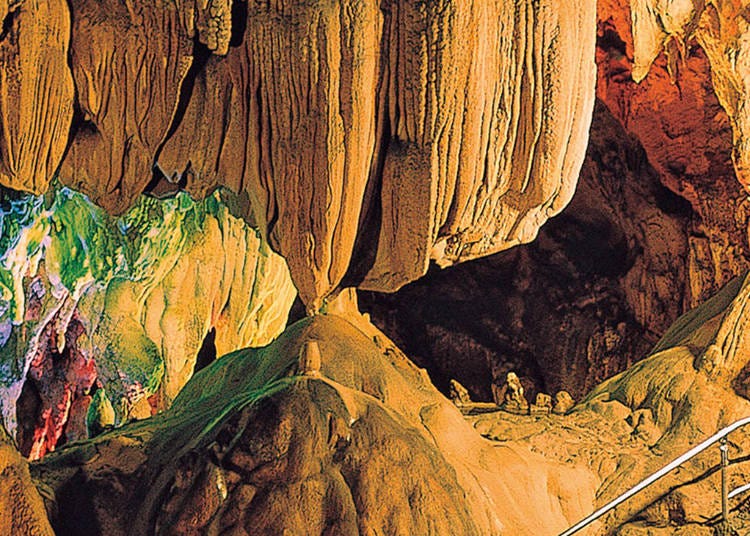 Formed over the course of 175 million years, Ryugado Cave (also known as "Ryuga Cave") is one of Japan's best-known limestone caves and has been designated a natural monument and historical site.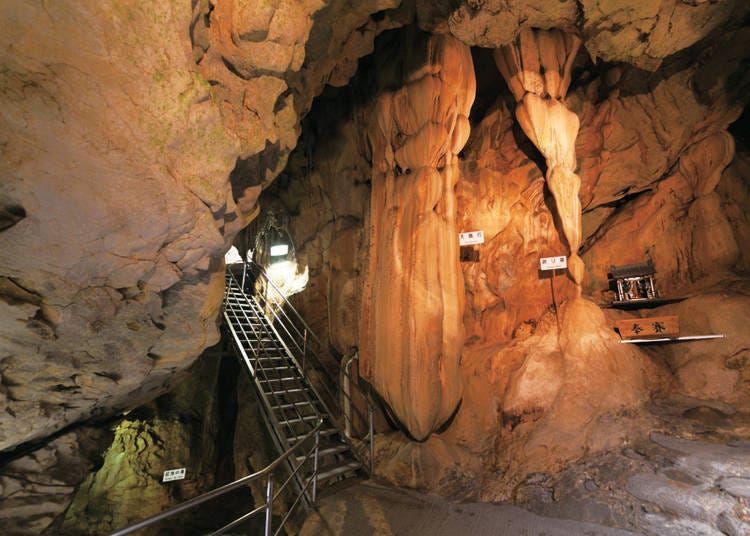 Of the cave's 4km length, about one kilometer is open to the public. Serious spelunkers will enjoy the "Adventure Course," which has low-ceilinged sections that require you to go on hands and knees, all the while relying on your headlight to see.

You'll find displays and artifacts at the adjacent Ryugado Cave Museum, such as pottery, telling the prehistoric Yayoi Period communities who dwelt in caves in the area from approximately 300 BCE to 300 CE.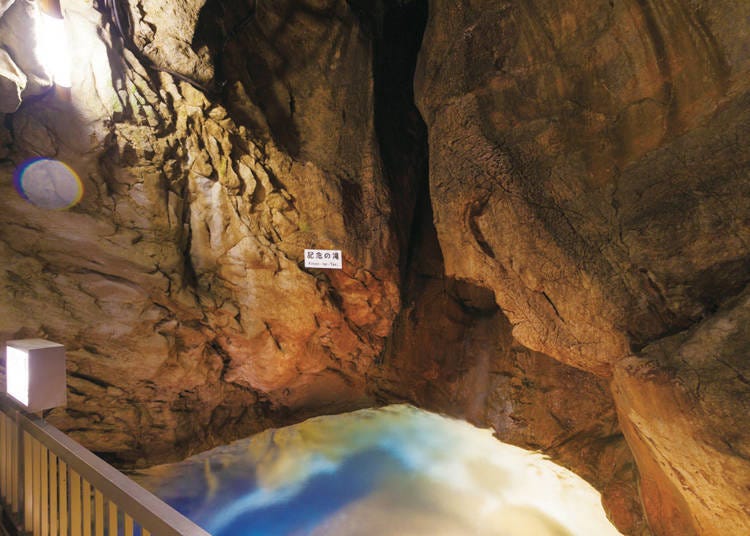 龍河洞

Address

1424 Tosayamadacho Sakakawa, Kami, Kochi 782-0005
10. Mount Godai (Godaisan)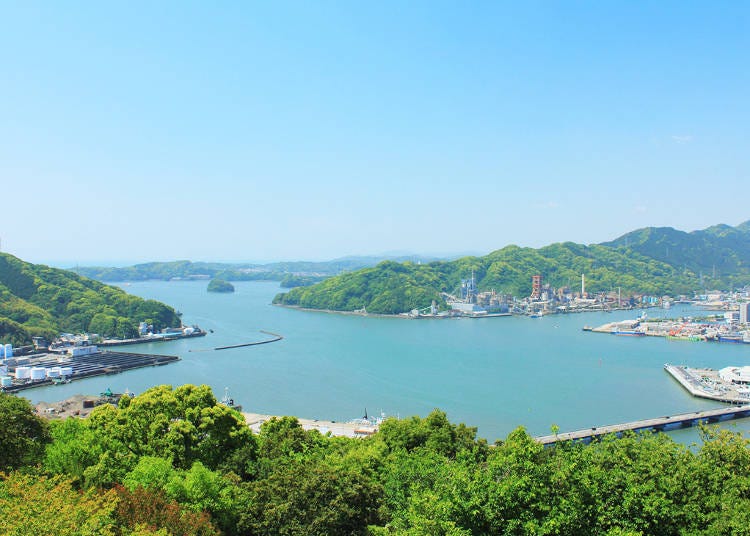 Mt. Godai, or Godaisan, is home to Chikurin-ji Temple and Makino Botanical Garden and is also known as one of the best spots in Kochi City to enjoy cherry blossoms and azaleas in spring and fall colors in fall.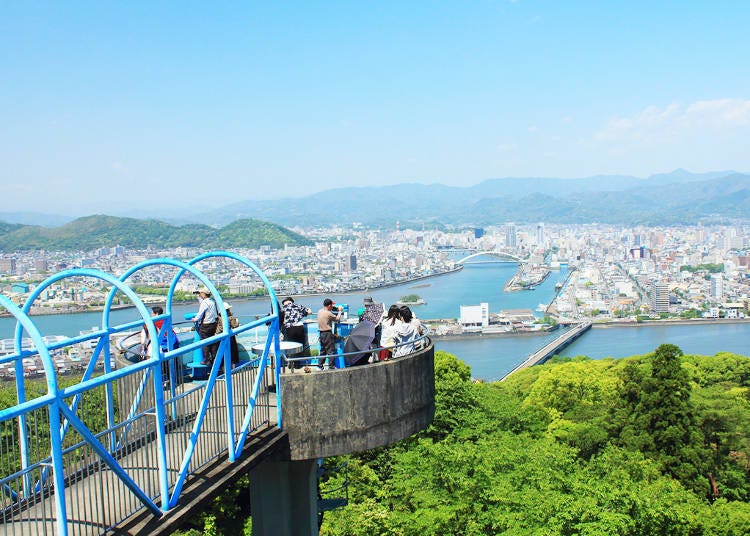 An observation deck at the summit provides visitors expansive views of Urato Bay and the city, both during the day and at night. For a relaxing walk without venturing too far from downtown Kochi, Mt. Godai is highly recommended.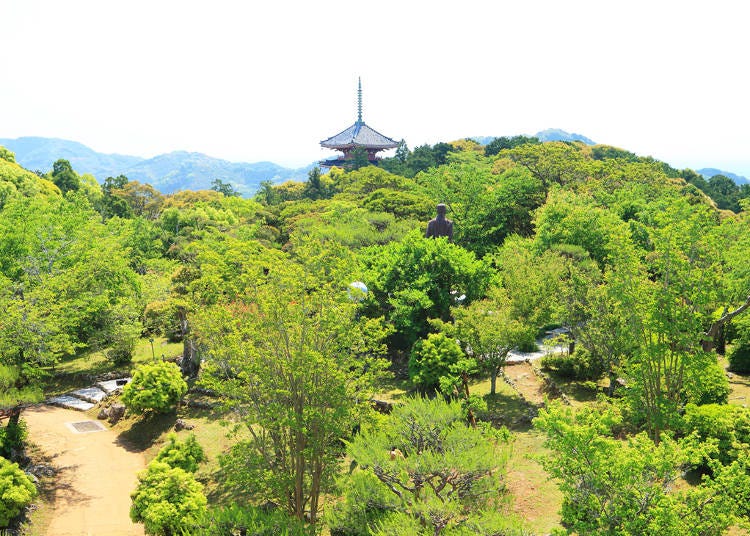 Godaisan Observation Deck

五台山 展望台

Address

210-1 Gyuko, Kochi, 781-8126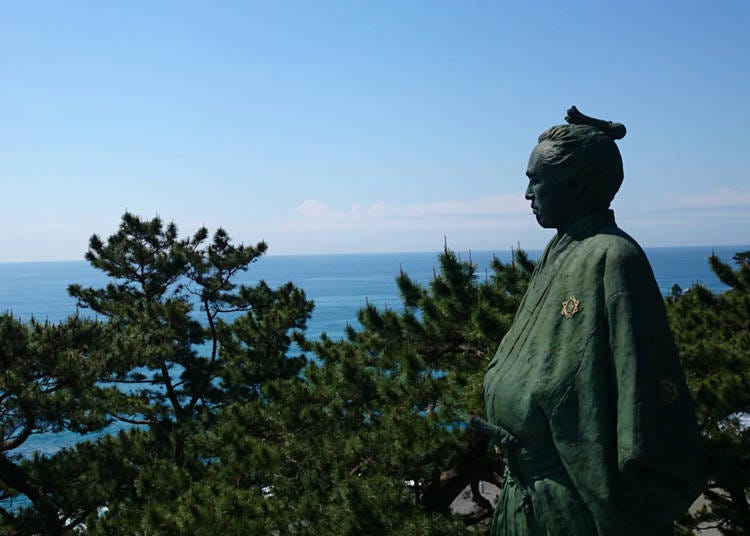 Known since ancient times as a beautiful place to view the moon, Katsurahama Beach is one of Kochi Prefecture's most picturesque spots.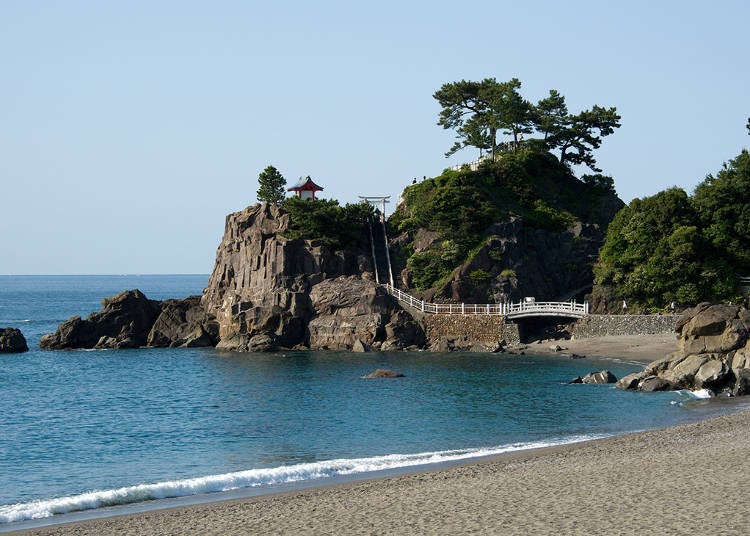 Katsurahama Beach stretches in an arc between Cape Ryuzu and Cape Ryuo at the entrance to Urado Bay, and the colorful beach gravel, pine grove, and azure ocean complement each other perfectly to create a stunning landscape.

A bronze statue of Sakamoto Ryoma, who played a key role in overthrowing the Tokugawa shogunate in the late 19th century, stands on Cape Ryuzu facing the raging waves of the Pacific Ocean. Also nearby are the Tosa Dog Museum, Katsurahama Aquarium, and the Sakamoto Ryoma Memorial Museum.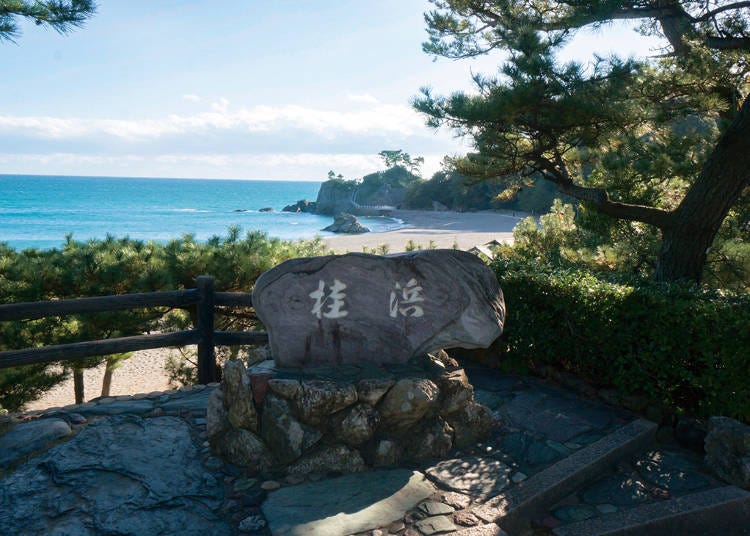 12. Tosa Japanese Paper and Tosawashi Kogeimura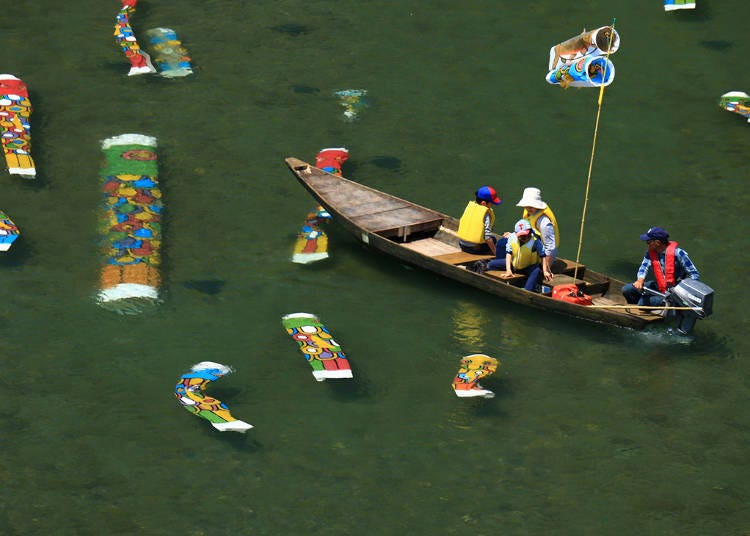 The Tosa brand of high-quality washi (Japanese paper) handmade in Kochi Prefecture has a history of more than 1,000 years.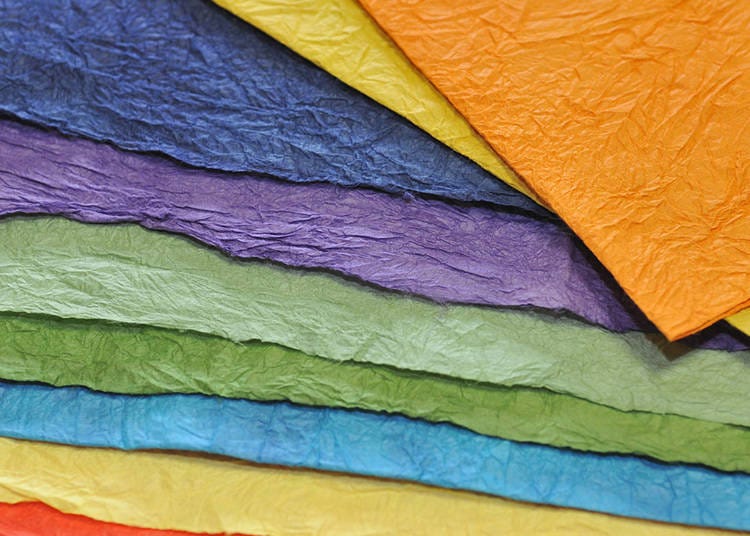 Production of this traditional craft is robust in Tosa City and Ino Town, located in central Kochi. In Ino, the world's thinnest handmade paper is manufactured, called "Tosa tengujoshi," measuring just 0.03 millimeters in thickness.

At Tosawashi Kogeimura Qraud and the Ino Paper Museum (both in Ino), you can try papermaking yourself, and create your own original postcards, paper fans, or other items for a small fee.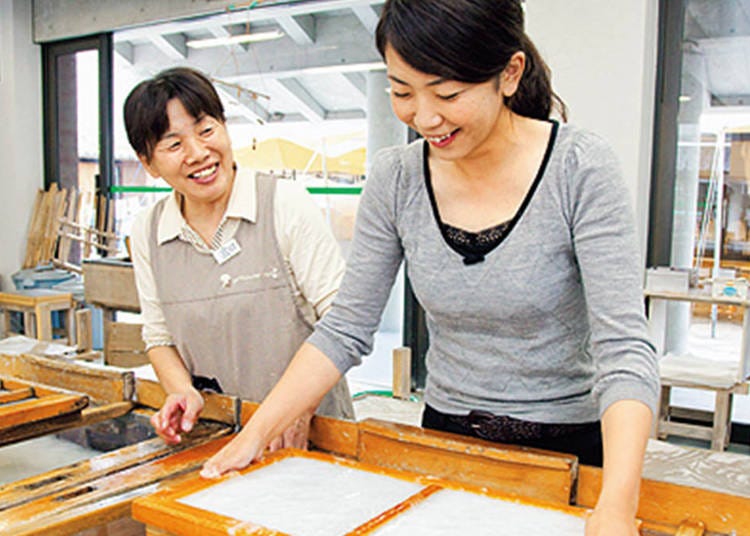 いの町紙の博物館

Address

110-1 Saiwaicho, Ino, Agawa District, Kochi 781-2103
13. Yosakoi Festival (August)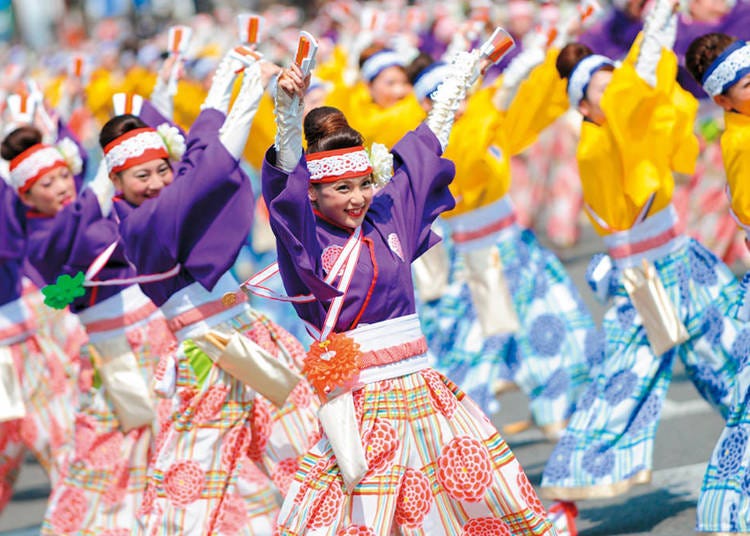 Kochi City's energetic Yosakoi Festival is one of Japan's ten largest festivals, held every August since 1954.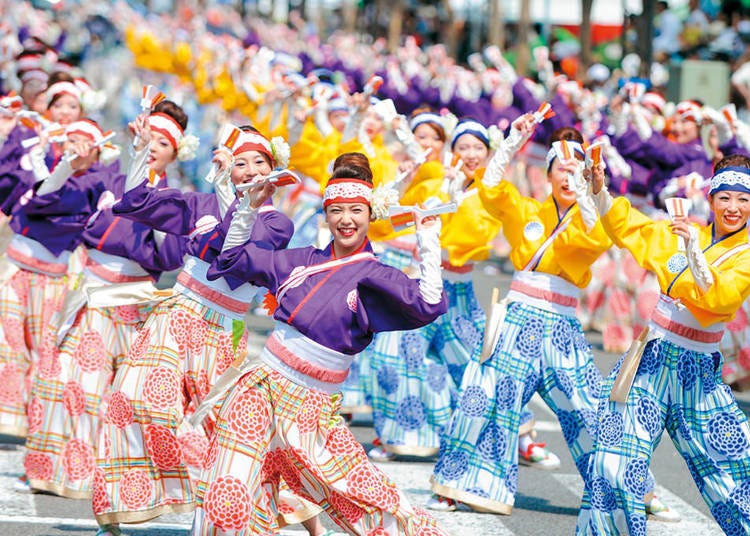 The festival starts with a fireworks display, putting the entire city in a festive mood. Thousands of dancers perform, including visiting dance teams from around the country.

The music and dance routines vary from traditional to modern, but all dancers continue the tradition of using wooden clappers called naruko. Leading up to the festival in spring and early summer, mini-performances are held on Sundays, and there are even related events after the main festival, so be sure to ask when you visit.

The Kochi Yosakoi Information Exchange Center, open year-round, can also you a taste of the festivities.
Kochi Yosakoi Information Excange Center

高知よさこい情報交流館

Address

1 Chome-10-1 Harimayacho, Kochi, 780-0822
14. Kinmedai (Splendid Alfonsino)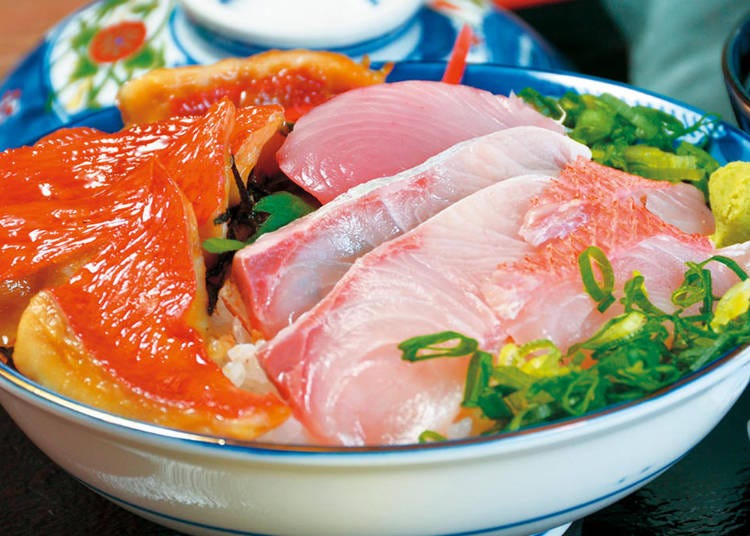 Recognized for their bright red color, kinmedai (splendid alfonsino) are fished in the deep waters off the coast of Muroto, and have peak flavor in the winter months, when the fish has the most fat.

Kinmedai, a white fish, is often served over rice as "kinme-don," prepared teriyaki style (broiled with soy sauce), or served raw as sashimi over rice.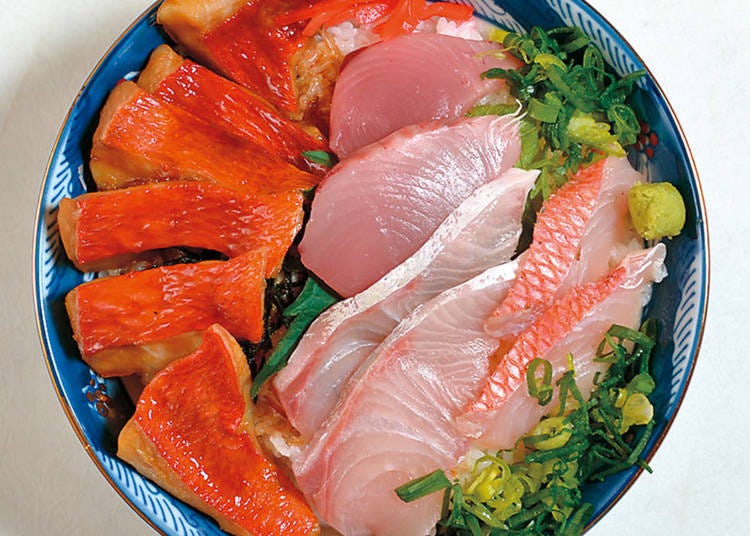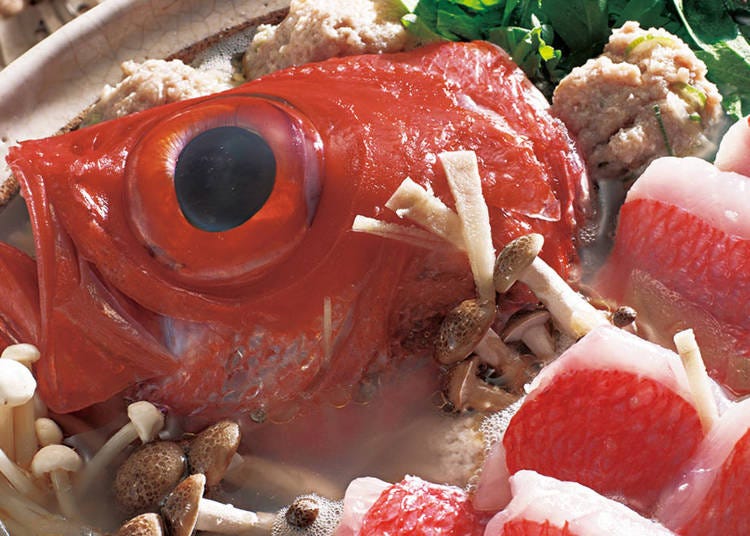 15. Ekin Festival and Museum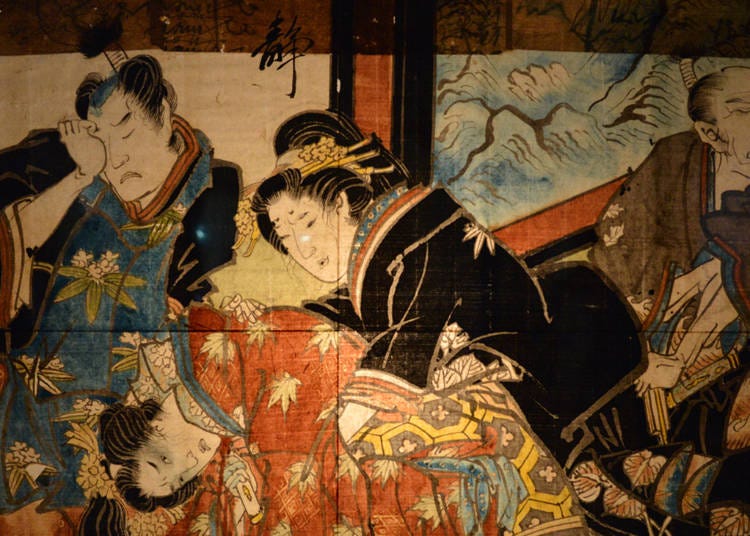 The Ekin Matsuri (festival) is held at night in July every year in the Akaoka town arcade in Konan City to celebrate the Edo-era painter known as Ekin (Hirose Kinzo).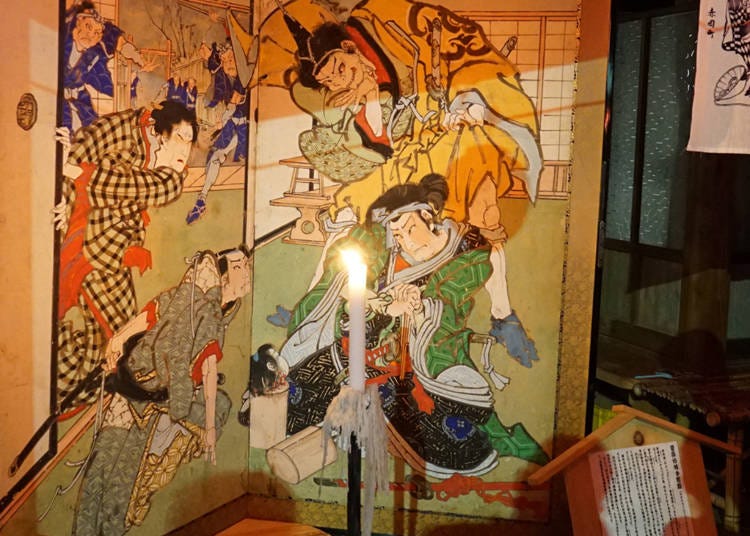 Ekin's famous folding screens, on which he depicted mainly dynamic, theatrical (and sometimes gruesome) scenes well over a hundred years ago, are displayed along the streets of Akaoka, each lit from behind by a single candle for maximum atmospheric effect.

If your visit doesn't coincide with the Ekin Festival, you can still admire his work at the Ekin Museum, open all year round.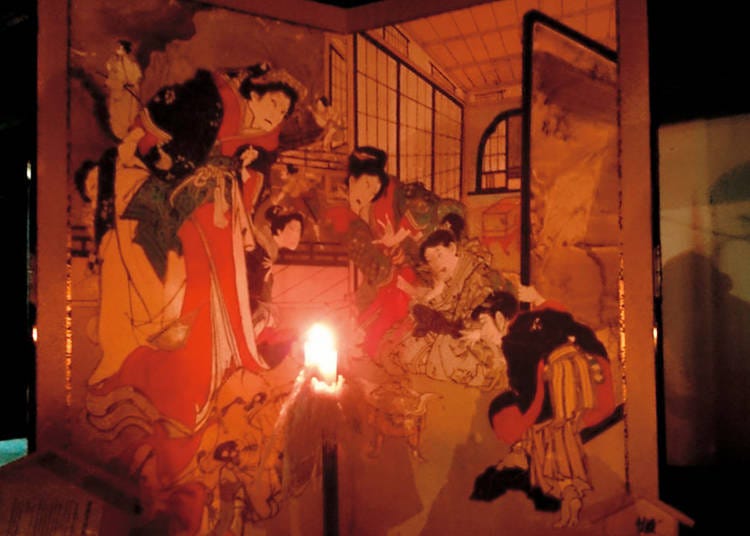 絵金蔵

Address

538 Akaoka-cho, Kannan-shi, Kochi 781-5310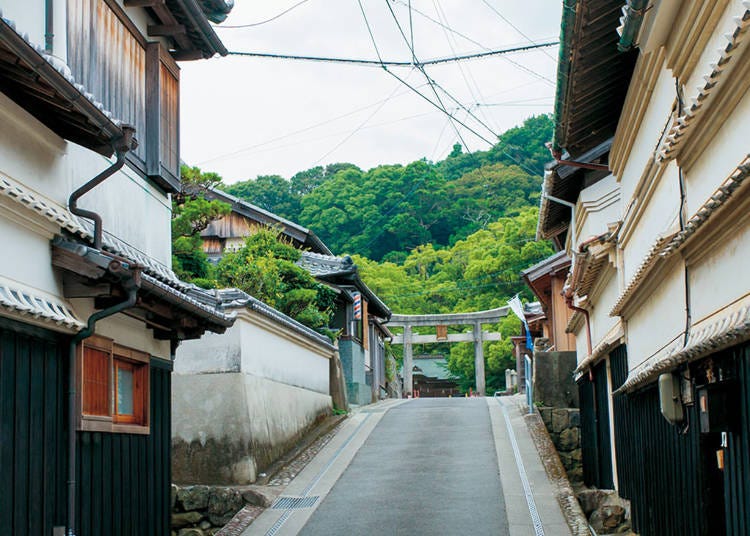 Part of Muroto City, Kiragawa prospered in the Meiji Period through demand for its high-quality charcoal by cities such as Kyoto, Kobe, and Osaka. As an area frequently hit by typhoons, Kiragawa earned the nickname "Typhoon Street," and a number of clever techniques were used to protect the houses and buildings from inclement weather.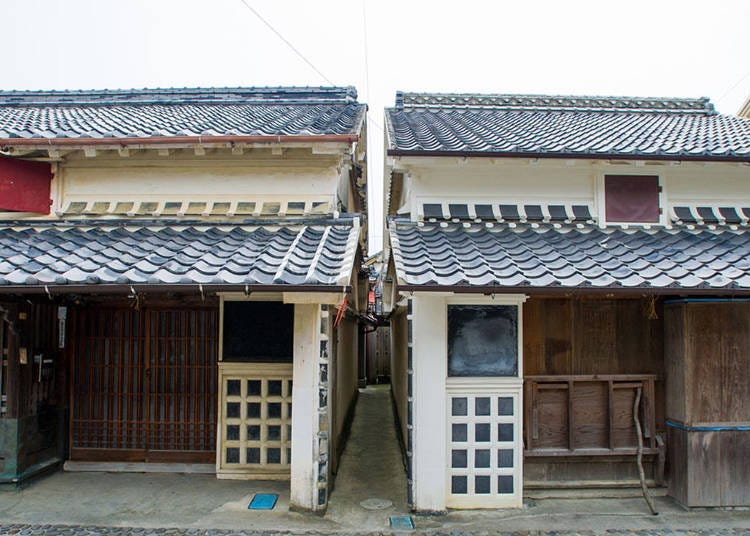 The beautiful white walls are highly resistant to wind and rain, and additional protection is provided by special tiles used for the eaves, and stone walls called ishiguro. This style of architecture is unique to the region and adds interest to the historical Japanese feel of the neighborhood.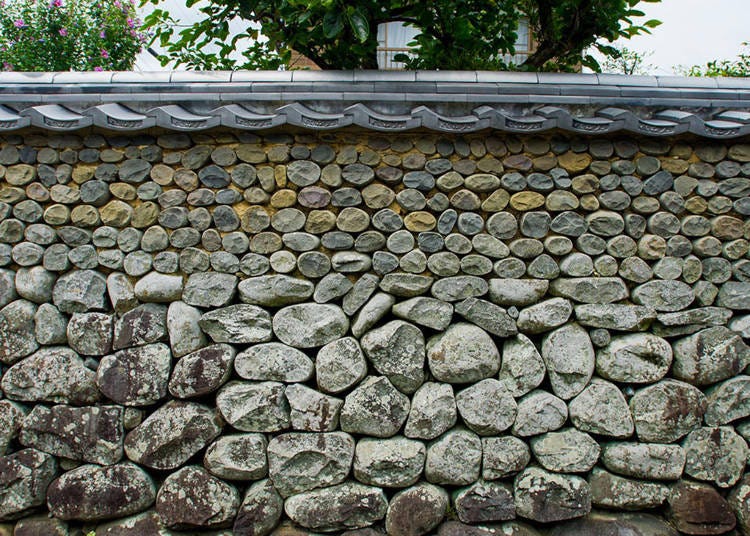 吉良川の町並み

Address

Kirakawa-cho, Muroto-shi, Kochi 781-6832, Japan
Forested Yasui Gorge is found at the upper end of the Yasui River, a tributary of Kochi's famous Niyodo River.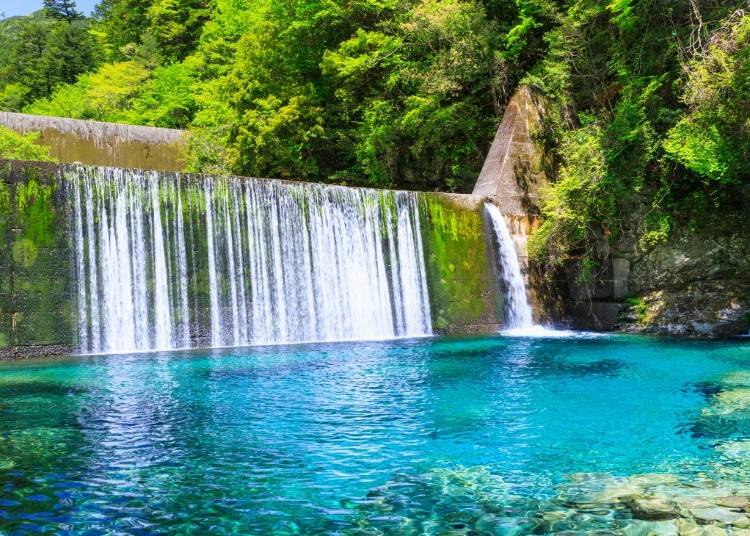 The clarity of the turquoise water running through it, along with mossy cliffs and odd-shaped stones and boulders scattered about, make for scenery so beautiful it will take your breath away.

The pool of Suishofuchi is so clear that even with depths of 4 to 5m, you can still see the bottom. Yasui Gorge is quite large and has many impressive waterfalls, including Mikaeri Falls, Hiryu Falls, Shuryu Falls, and Seryu Falls. It's also well-known as one of Kochi's best places to view the autumn colors.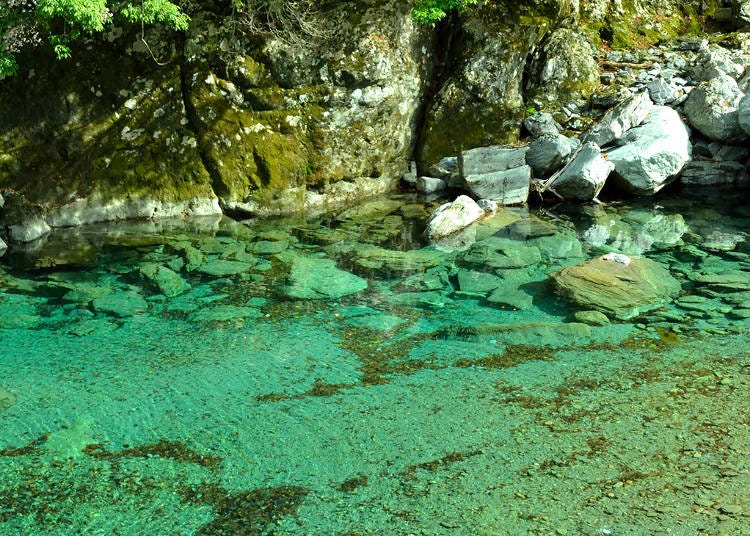 安居渓谷

Address

1627-4 Oya, Niyodogawa, Agawa District, Kochi 781-1628
18. Sugi-no-Osugi Japanese Cedar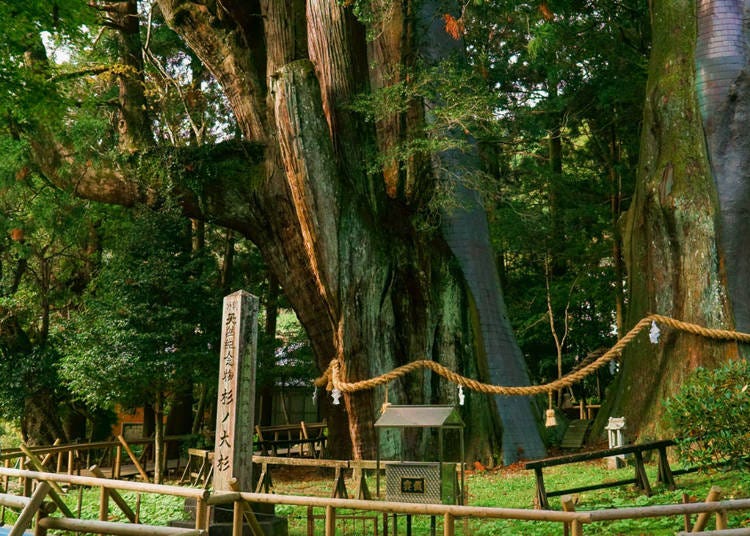 Sugi-no-Osugi is famous as the tallest Japanese cedar tree and estimated to be 3,000 years old.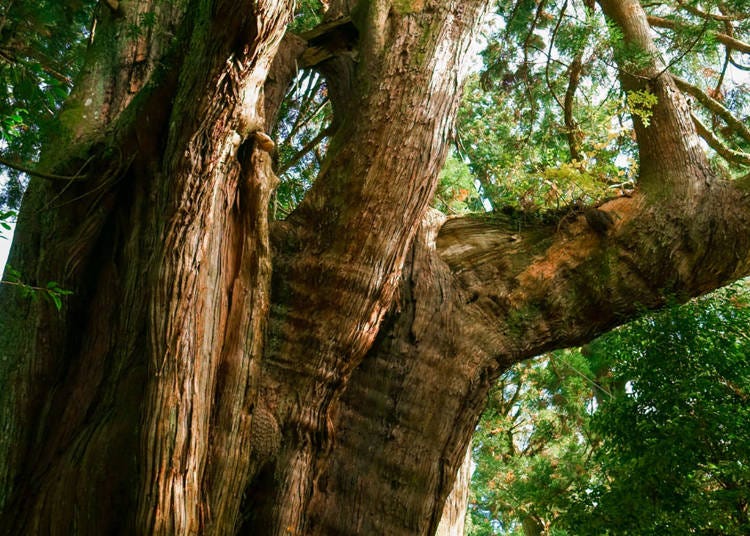 Sugi-no-Osugi is actually a pair of trees called Minami Osugi ("South Giant Cedar") and Kita Osugi ("North Giant Cedar"). Since the two trees are merged at the root, it is also called Meoto Sugi ("Wedded Cedar").

Minami Osugi has a circumference of about 20m at its base and is some 60m tall, while Kita Osugi is about 16.5m around and is approximately 57m tall. Some people believe that the Sugi-no-Osugi can make one's wishes come true.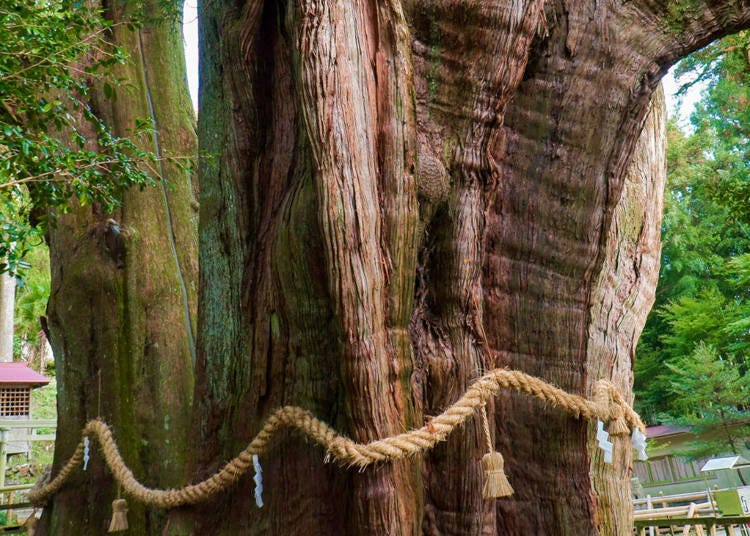 Sugi-no-Osugi Japanese Cedar

杉の大杉

Address

Precincts of Yasaka Shrine, 794 Sugi, Otoyo-cho, Nagaoka-gun, Kochi 789-0311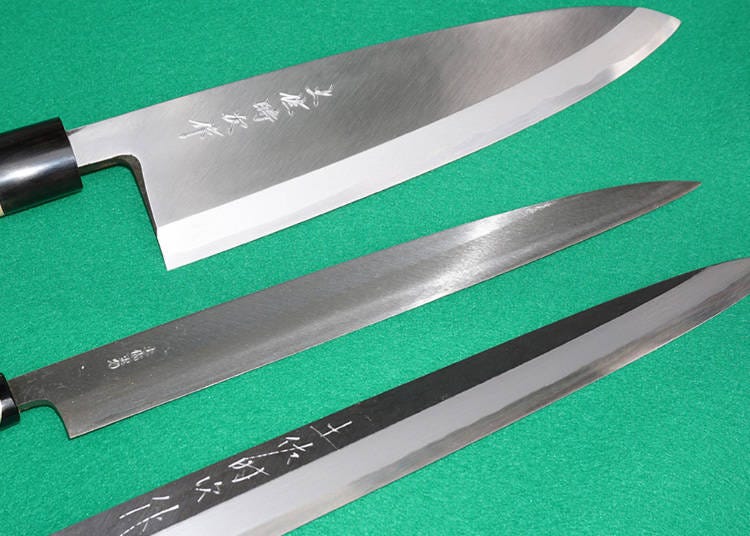 Known for their high quality and durability, Tosa forged blades have been produced in Kochi Prefecture for close to 400 years. Their demand is spurred by the thriving forestry industry in a prefecture where forests account for over 80% of the land area.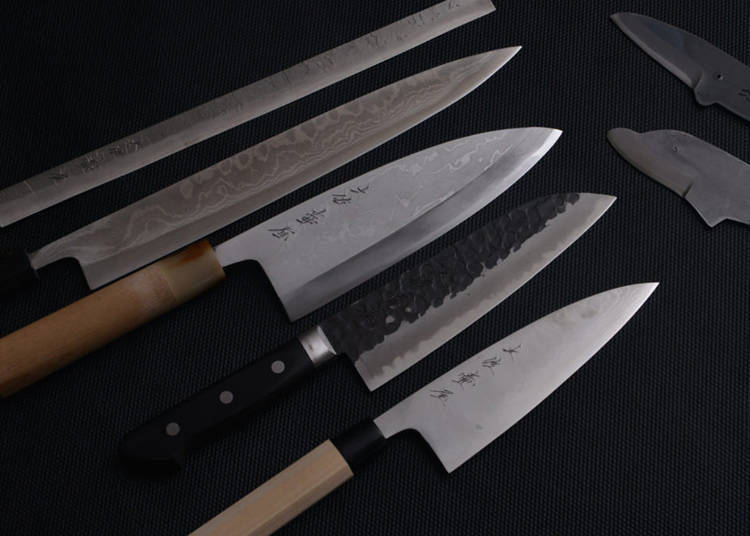 Thanks to a special technique, the sharpness of Tosa forged blades can be naturally restored even if they become dull.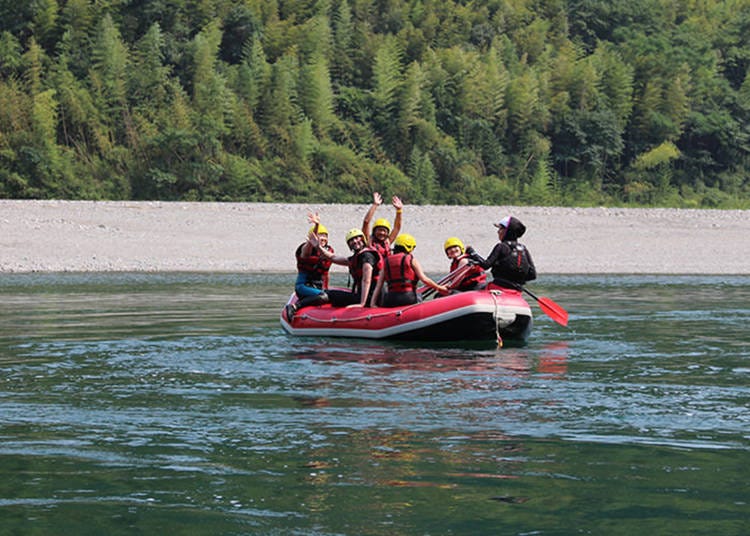 Mountainous Kochi Prefecture has some of the most beautiful rivers in Japan, including the Shimanto River (the longest river in Shikoku), the Niyodo River (famous for its crystal-clear turquoise water), and the Yoshino River.

The Yoshino is said to have the best rapids for rafting in all of Japan, and several companies lead tours that vary from beginner and child-friendly courses to full-day whitewater adventures.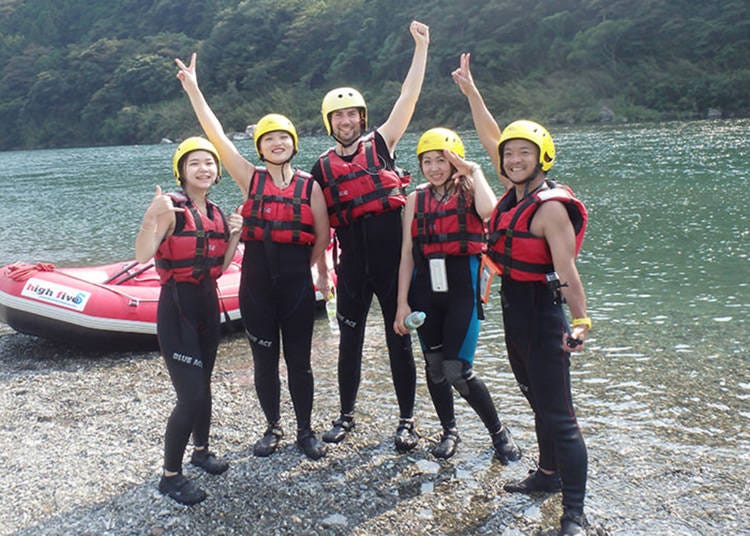 Other rafting tours are offered on the Niyodo, where river travel allows you to experience the beauty of the clear water up close, and on the Shimanto, where you can navigate past its unique bridges called chinkabashi.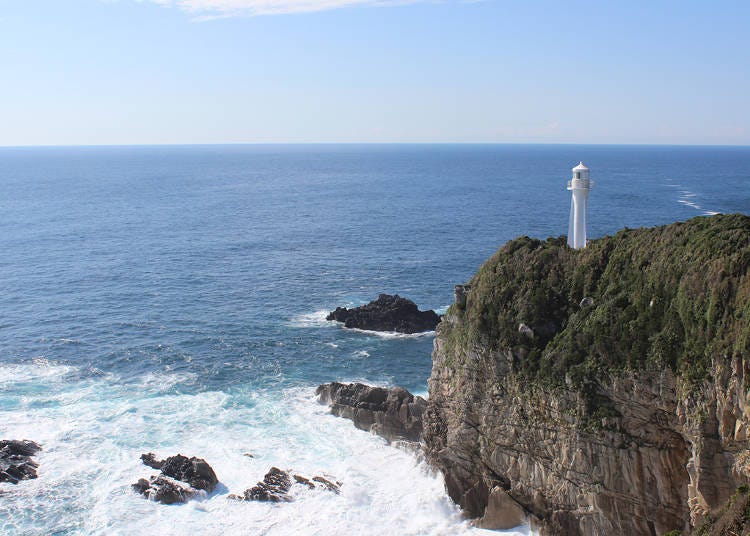 Cape Ashizuri, located at the tip of the Ashizuri Peninsula, is Shikoku's southernmost point.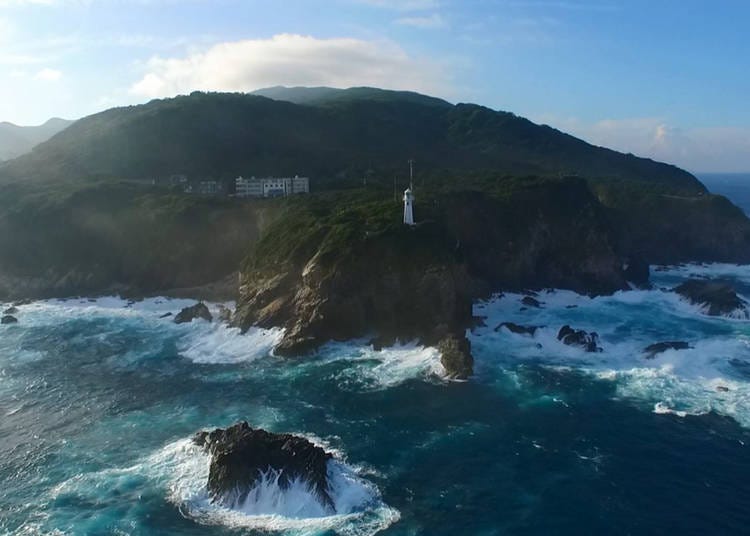 An observatory on the cape commands a view of more than 180 degrees, overlooking the Pacific Ocean and the crash of waves on the rocks below, and the steps up are well worth the climb. Also sitting on the bluff is Kongofukuji Temple, with some of the most impressive views of Shikoku's 88-temple pilgrimage.

Glass bottom boat tours leave from nearby Tatsukushi and Minokoshi beaches to give you a close look at the coral and tropical fish.
足摺岬

Address

1349 Cape Ashizuri, Tosashimizu City, Kochi Prefecture, 787-0315
22. Kashiwajima (Kashiwa Island)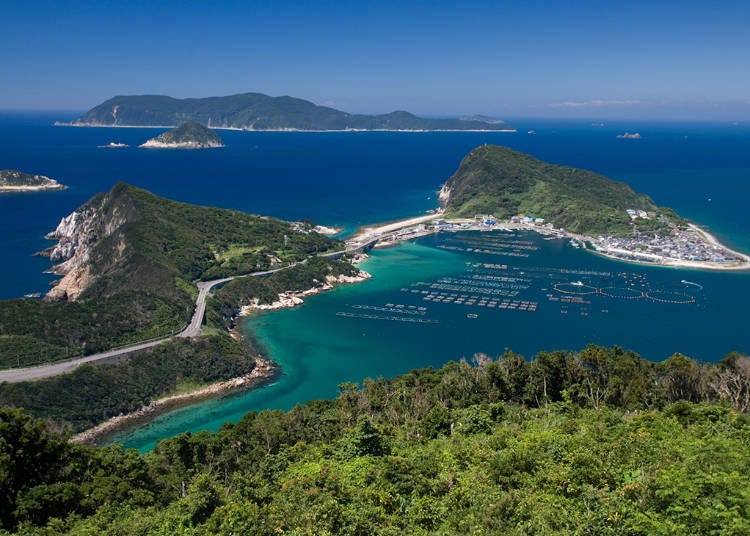 The small island of Kashiwajima in southern Kochi Prefecture is famous for its crystal-clear turquoise waters and the incredible experience it offers divers and snorkelers.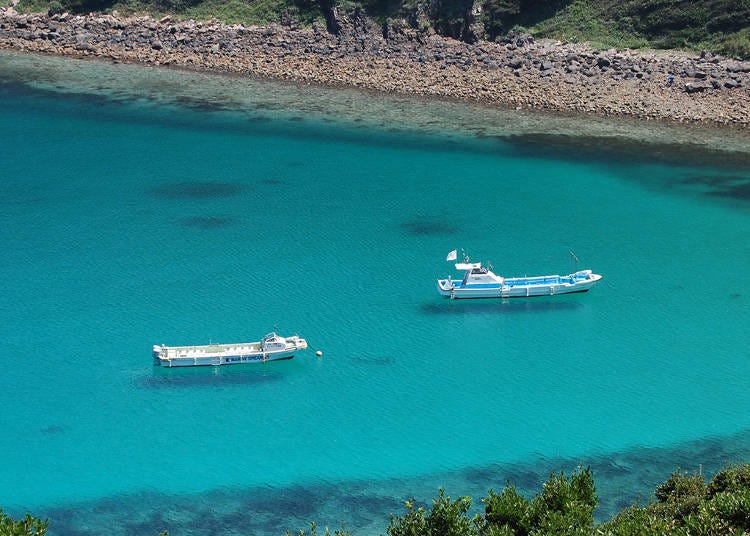 The high biodiversity, including a large coral reef and over a thousand fish species, results from the warmer waters brought by the Kuroshio current and means there is plenty of opportunity for making marine discoveries.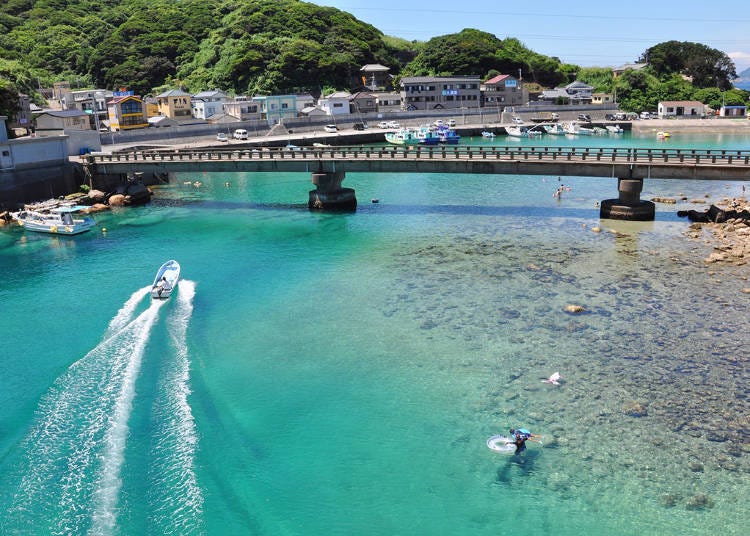 柏島

Address

Otsuki, Hata District, Kochi 788-0343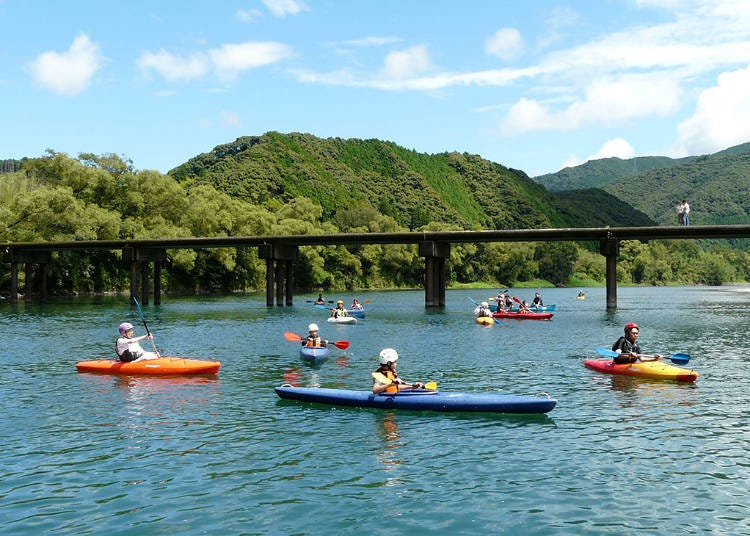 The Shimanto River is famous for being free of dams and for its bridges, called chinkabashi, that have no side railings.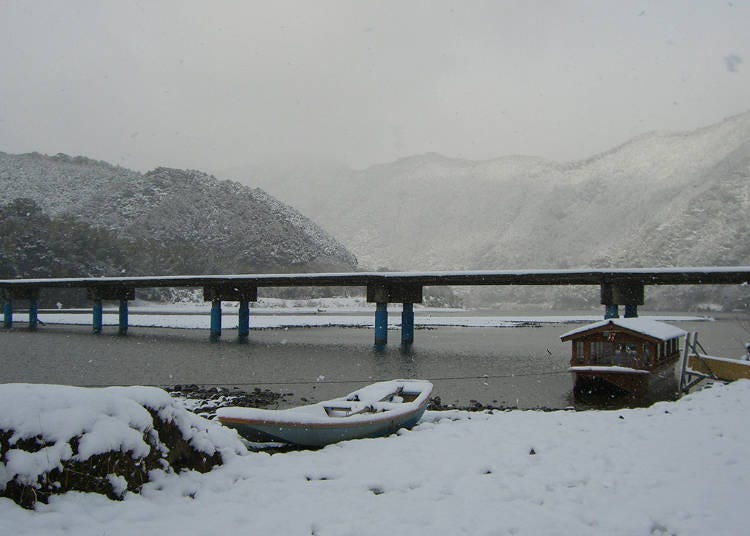 The bridges were designed thus to prevent damage by flooding, and the word chinkabashi means "submersible bridge." The longest of these, Sada Chinkabashi, spans nearly a thousand feet.

With its gentle flow, the Shimanto River is also perfect for easy kayaking, and camping facilities make it easy to maximize your enjoyment of the outdoors.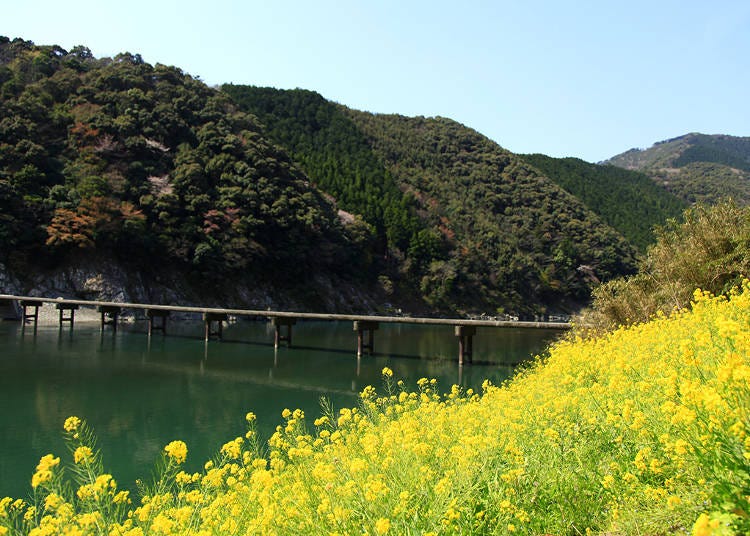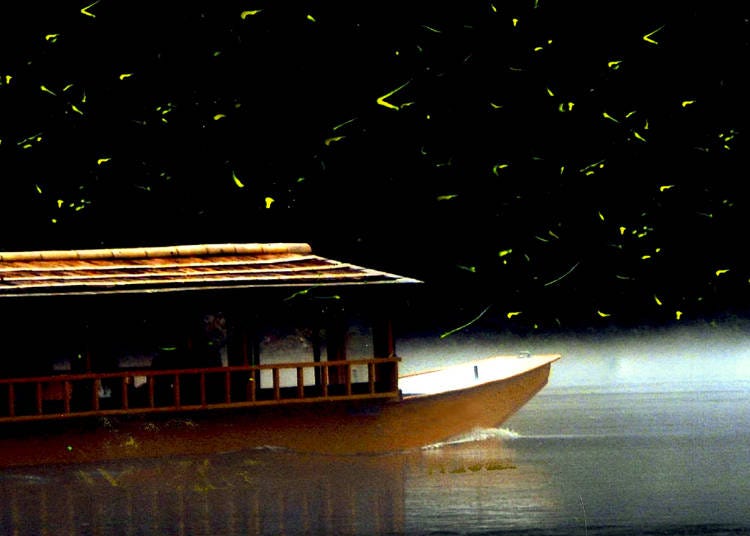 四万十川橋(赤鉄橋)

Address

1 Chome Nakamuraohashidori, Shimanto, Kochi 787-0033
*This information is from the time of this article's publication.
*Prices and options mentioned are subject to change.
*Unless stated otherwise, all prices include tax.