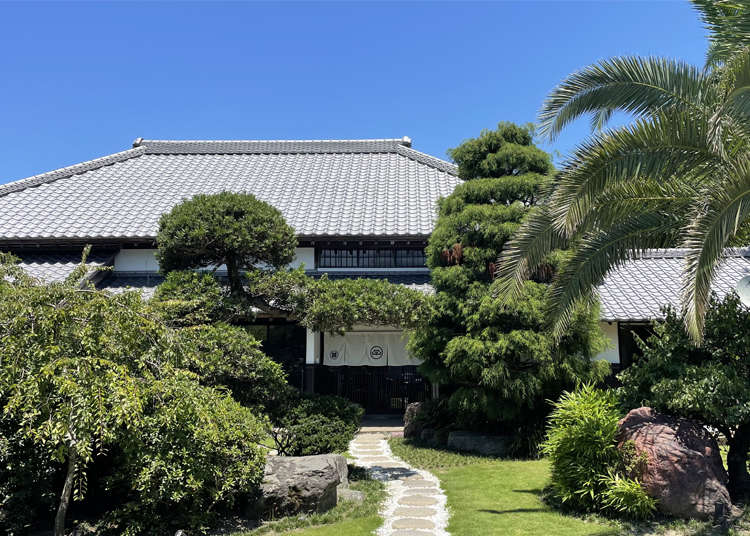 Shoya no Sato Kominka Tanaka is a luxury ryokan (Japanese-style inn) located in the quaint countryside of Isumi City, Chiba Prefecture. Operated by Tanaka Co Ltd, this ryokan has been around for nearly 400 years and still retains its historical charm - along with its historical importance.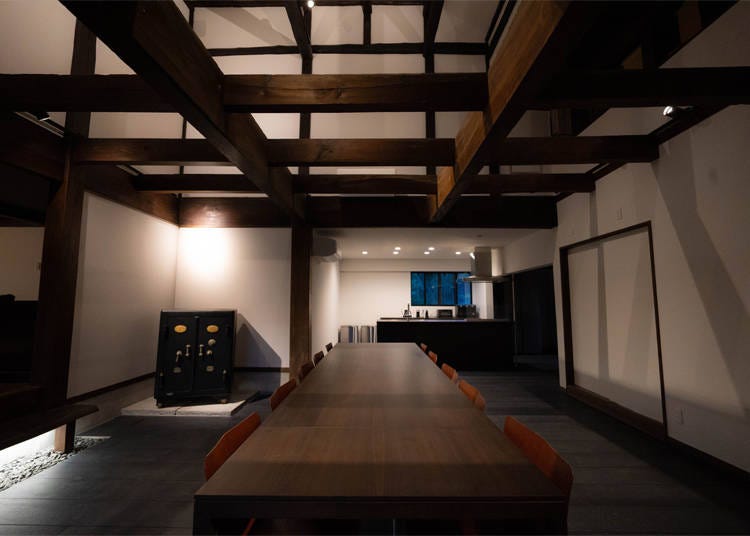 View of the dining room
Shoya no Sato Kominka is in a building known as a 'kominka,' or an old Japanese folk home. Kominka are traditional, pre-war buildings, usually found in the countryside.

This particular kominka once served as the residence of the Seki family, who served the Toki Clan during the Sengoku Period. Also known as the Warring States Period, this was a turbulent age of civil war between 1467-1615 in which Japan's feudal lords fought each other for land and power.
A Modern Renovation of a 400-year-old Home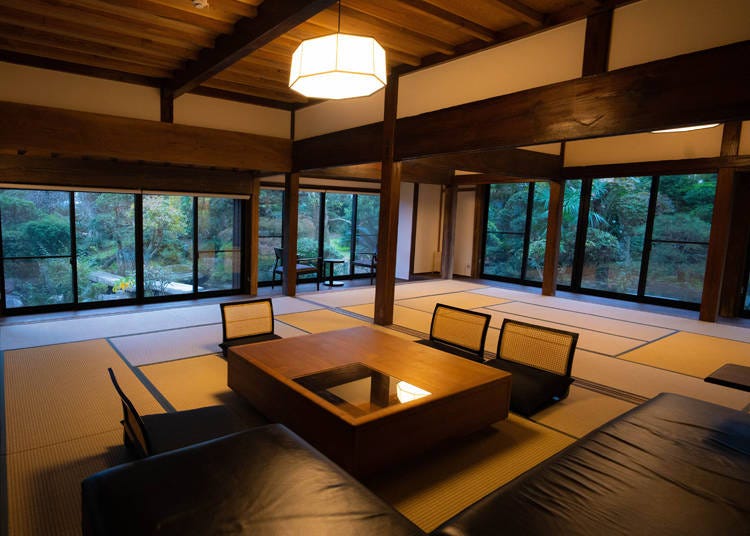 View of the living room
Presently, this historically important old folk home has been fully renovated to accommodate the modern visitor, while retaining its traditional architecture and charm. You'll really feel as if you've stepped back in time!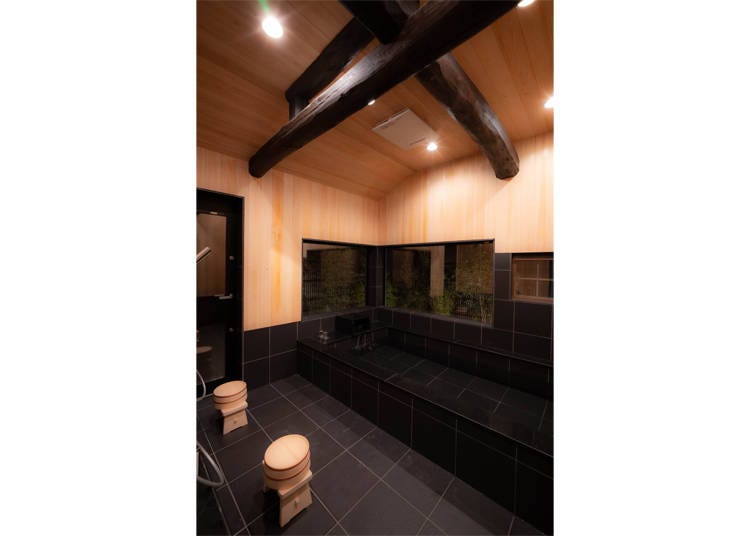 Indoor and outdoor baths are available
The interior is made completely from natural materials, and is fully-equipped with modern home appliances to accommodate even long-term stays. The wide outdoor space includes a Japanese garden, swimming pool, BBQ spot, campfire area, and an open-air bath with skin-beautifying well water, all on your own private lawn!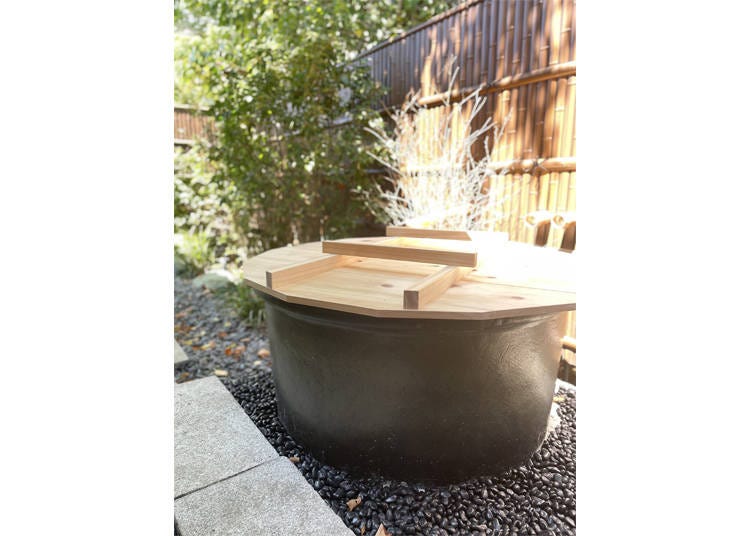 Rentals are exclusive and limited to one group per day, so you're guaranteed privacy and don't have to worry about crowds. As an added precaution against viruses, all rooms are also equipped with air conditioners that function as ventilators. And the space is only about 1 hour and 45 minutes away from Tokyo!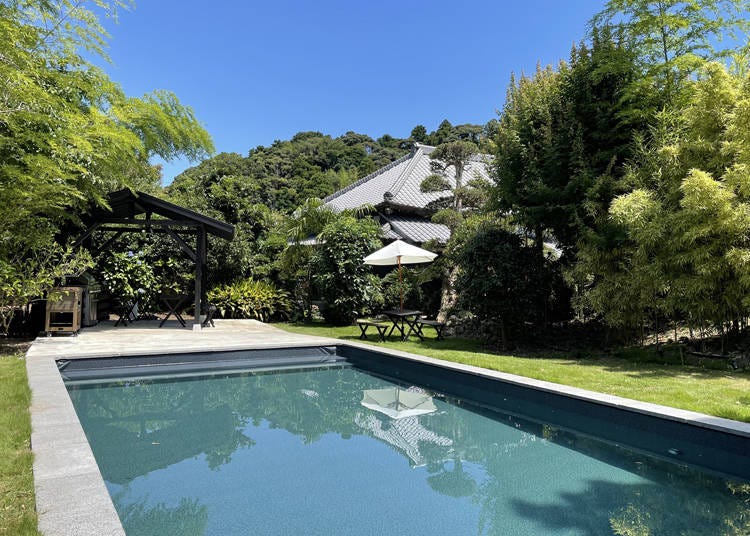 Pool and barbecue area
Spacious, private, and easily accessible, this is the perfect place to stay for individuals and families who want to get away (without going out of your way!)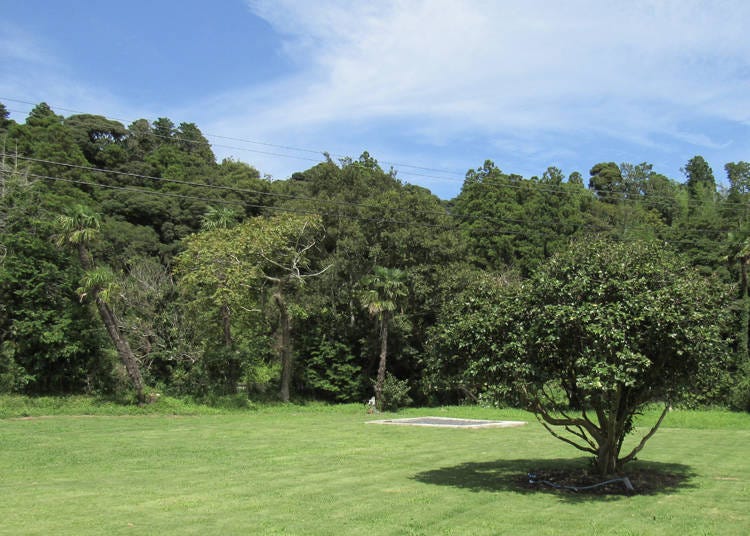 Prices start at 110,000 yen per night (including tax). Please visit the official website for more information and to book.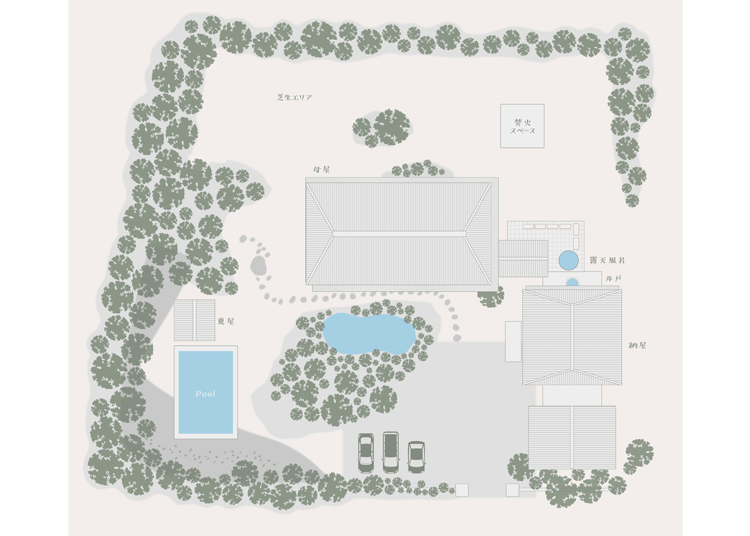 Layout of Shoya no Sato Old Folk House Tanaka
Shoya no Sato Old Folk House Tanaka

庄屋の里 古民家たなか

Address

1589 Shiigi, Misaki-cho, Isumi City, Chiba Prefecture 299-4501

Nearest Station

JR Taitō Station (Sotobo Line)


Phone Number

0470-62-6979
*This information is from the time of this article's publication.
*Prices and options mentioned are subject to change.
*Unless stated otherwise, all prices include tax.
Limited time offer: 10% discount coupons available now!