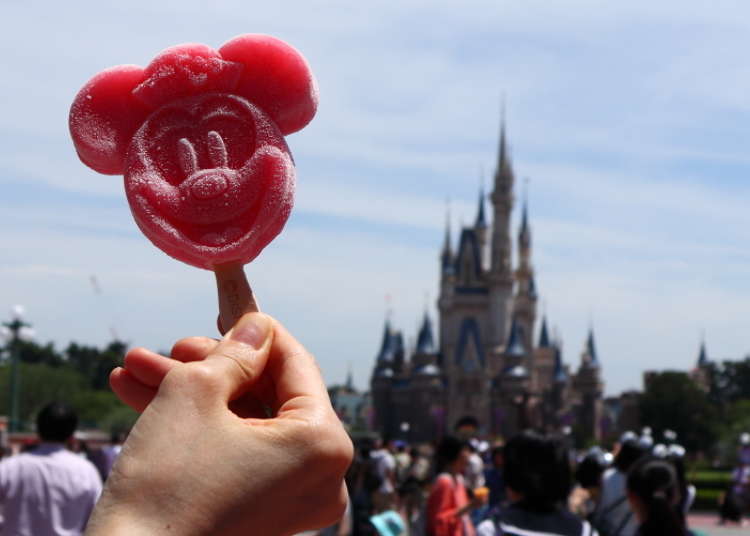 One of the fun things about Tokyo Disney Resort is the unique food. Amongst them are tons of cute, character themed items that are easy to carry around and eat as you walk through the park. Today we had one of our Disney-loving editors specially select some popular take-out park foods that you may definitely want to try. Let's take a look at some of these fun and delicious edible treats!
Enjoy the Rich Flavor of Melon! Mike Melon Bread, 300 yen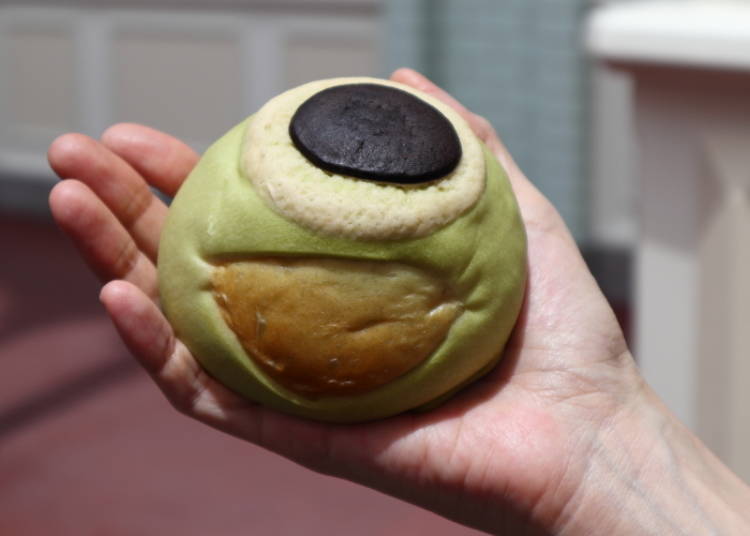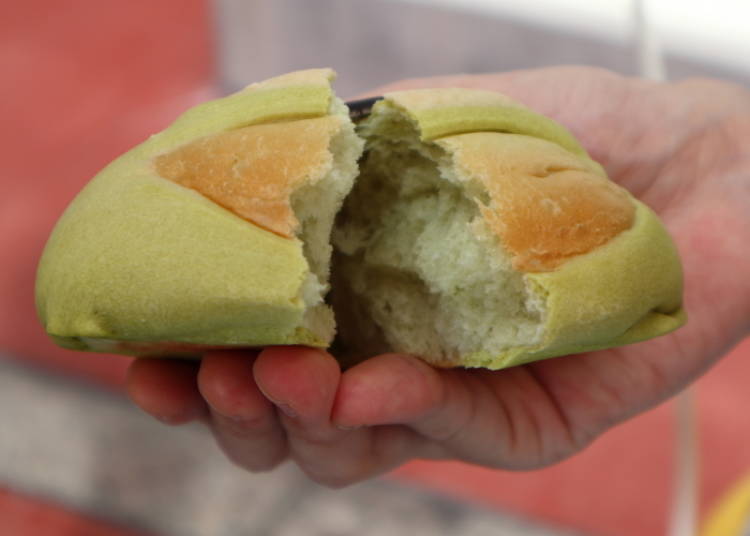 A popular Japanese melon-baked bread, shaped in the theme of Mike, a popular character from the Disney Pixar film Monsters Inc. It is designed with his large eyes and mouth and features a rich melon flavor. When you break it in half, you can smell the scent of melon wafting out--the aroma of happiness.

Where to Buy:
Sweetheart Cafe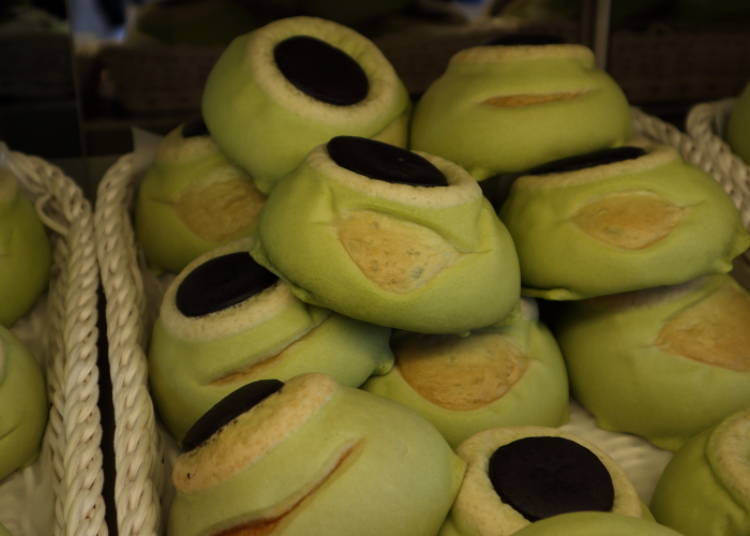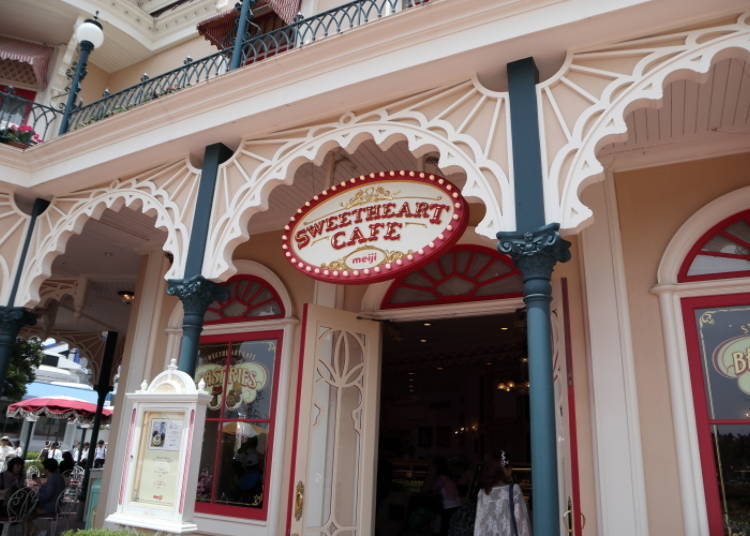 Two Chocolates Exquisitely Combined, Double Chocolate Muffin, 300 yen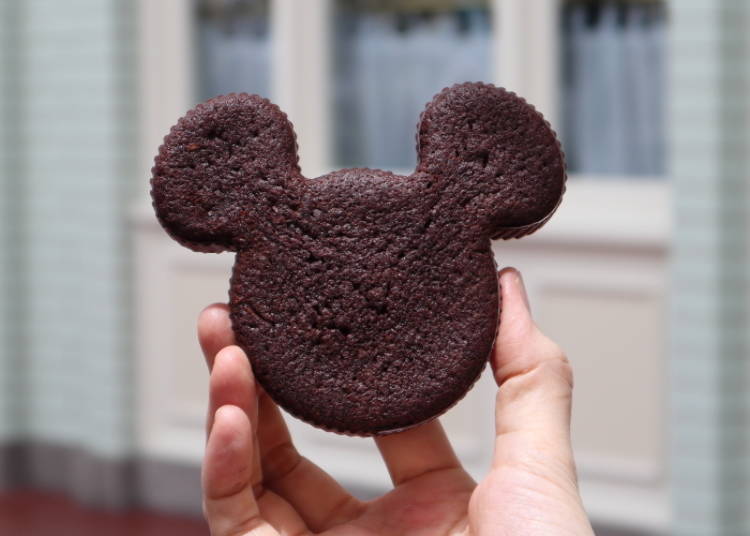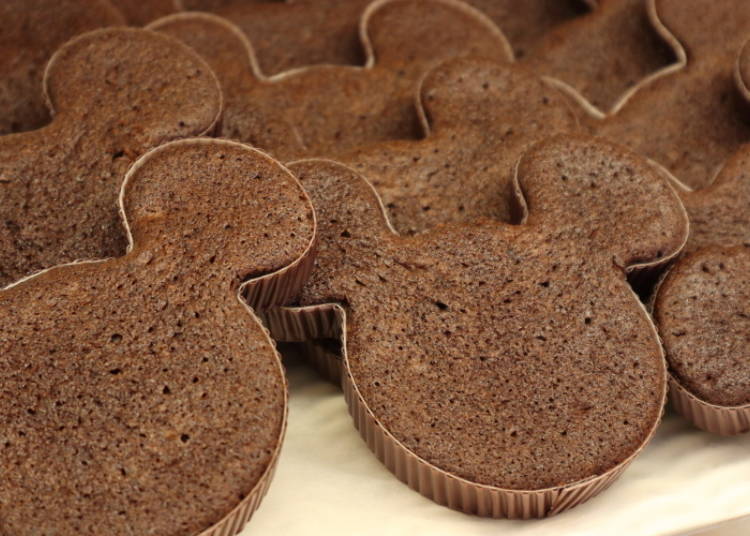 A chocolate muffin in the shape of Mickey Mouse. A moist chocolate dough topped with crushed chocolate chips, it is delicious and sweet and highly recommended to all chocolate lovers. It is also sturdy and easy to carry around, so it also makes a great, Mickey-shaped souvenir.

Where to Buy:
Sweetheart Cafe
Plump, Juicy Hamburger Danish, 360 yen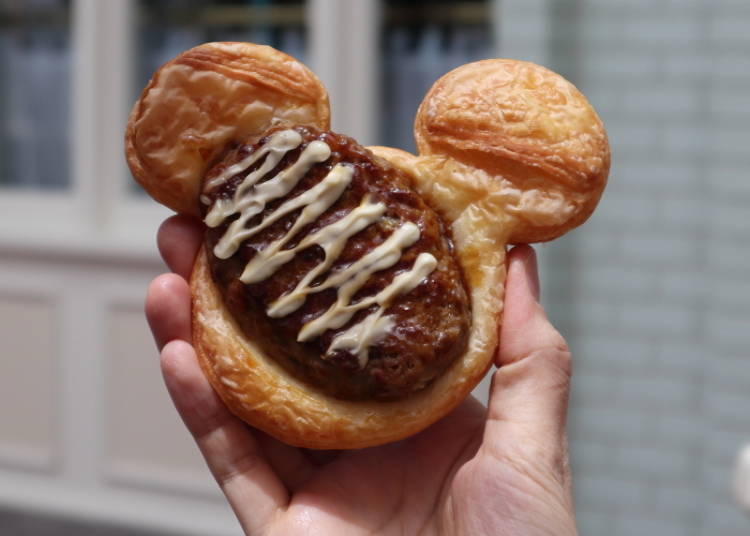 A Mickey-shaped crispy piecrust Danish, topped with a whole, juicy hamburger. Because the bread is a bakery Danish, it is recommended as a great snack even for those who are not too fond of sweets, or even when you are hungry, but not so hungry as to want a big meal. The combination of the taste of the sweet sauce and mayonnaise is also delicious.

Where to Buy:
Sweetheart Cafe
Mickey Hand-Shaped Sandwich, Glove-Shaped Roasted Kung Pao Chicken (with Egg), 550 yen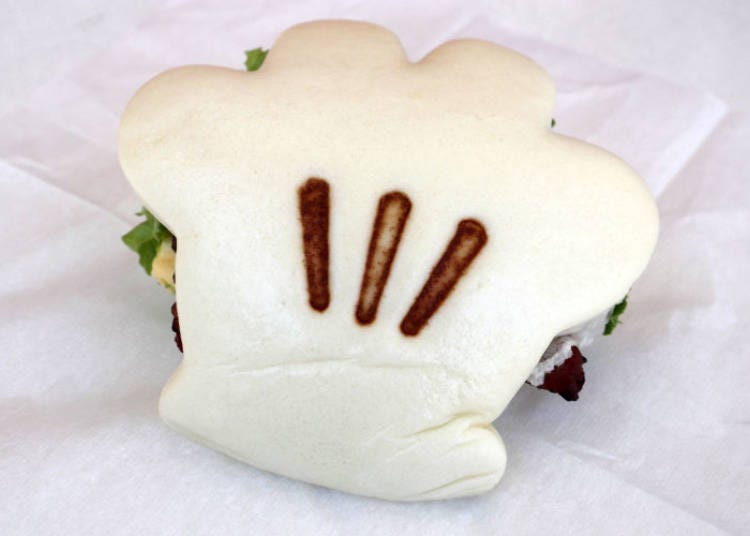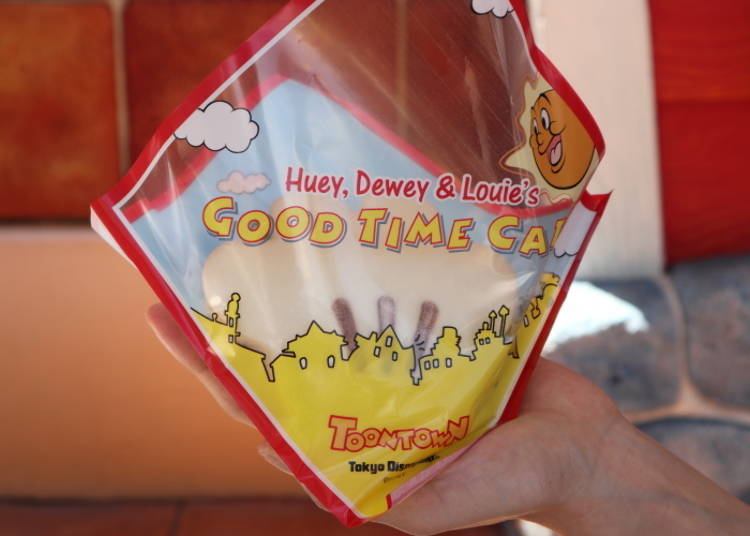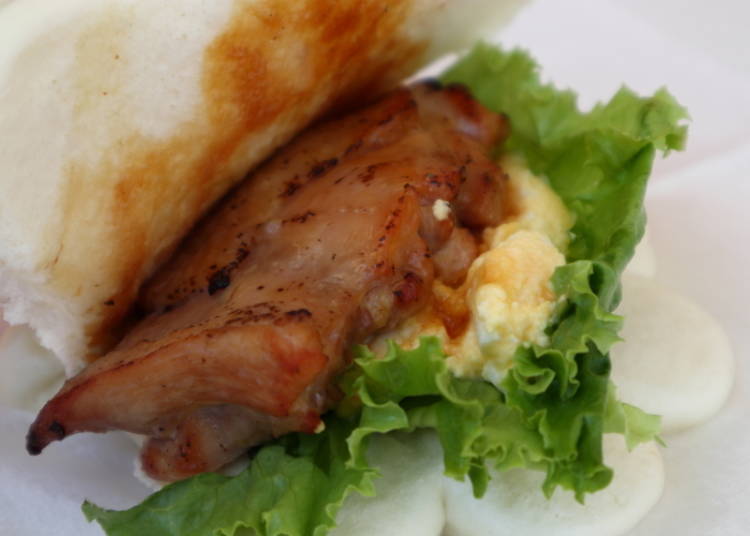 The Mickey's Glove Chicken Pao Sandwich boasts outstanding popularity amongst the variety of park foods. Roasted chicken, sweet sauce, lettuce and egg salad, inside a simple bread. The juicy chicken and crisp lettuce go together well with the egg salad. It comes with a set of French fries and a drink. 930 yen.

Where to Buy:
Huey, Dewey, and Louie's Good Time Cafe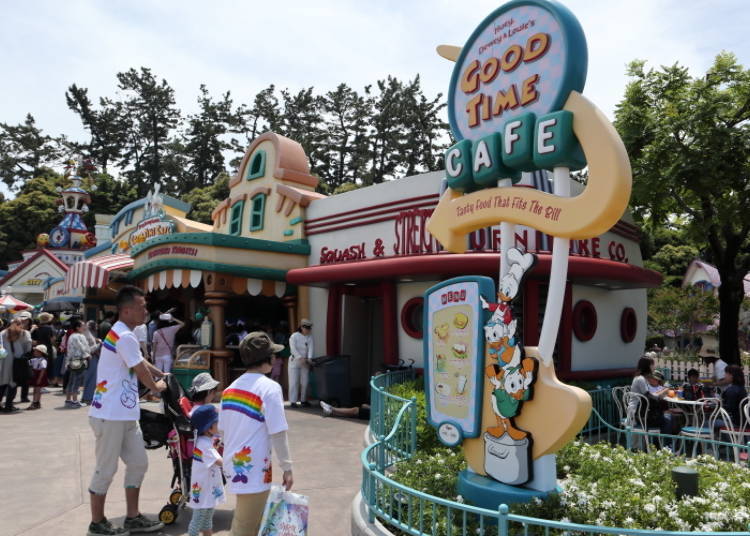 Cheesy Spring Rolls (Pizza Flavor), 350 yen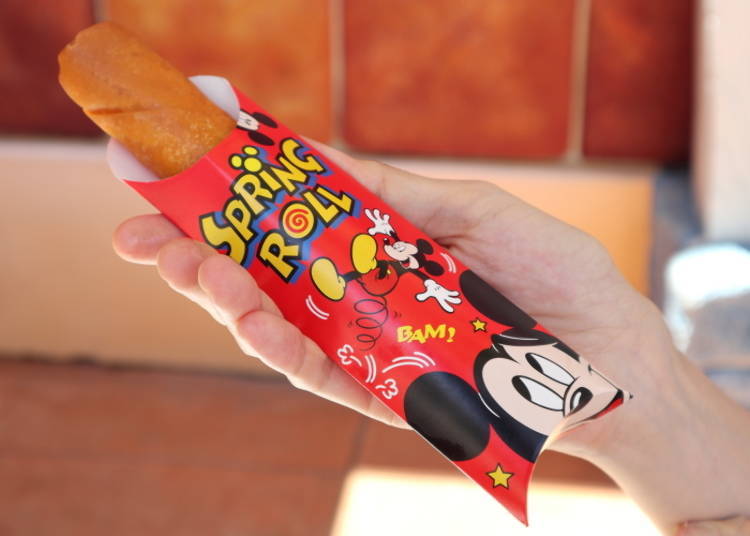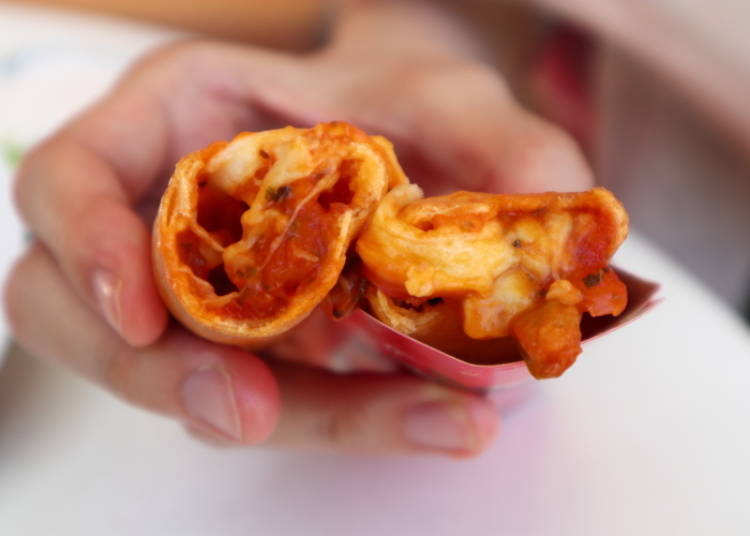 You can buy these hot spring rolls from the food wagons in Toon Town at Tokyo Disney Land. They are about 20cm long, and come in two flavors, pizza (red package) and shrimp and egg (yellow package). Pizza sauce and cheese fill a crispy fried dough in the red package. A cute Mickey Mouse image is drawn on the end and the middle of the packaging, which is conveniently wrapped so you can eat while walking around without getting your hands dirty.

Where to Buy:
Mickey's Trailer
Too Cute to Eat! Minnie-shaped Strawberry Chocolate Chip Muffin, 350 yen
Sweet chocolate chip strawberry muffin in the shape of Minnie, topped with strawberry flavored whipped cream, and chocolate chip cookie ears as the finishing touch. It is a delightful muffin that combines the three flavors and textures of the cookies, cream, and the muffin itself. It comes in a cute pink dotted packaging, too.

Where to Buy:
Huey, Dewey, and Louie's Good Time Cafe
Mickey Shaped Authentic Pizza, 500 each yen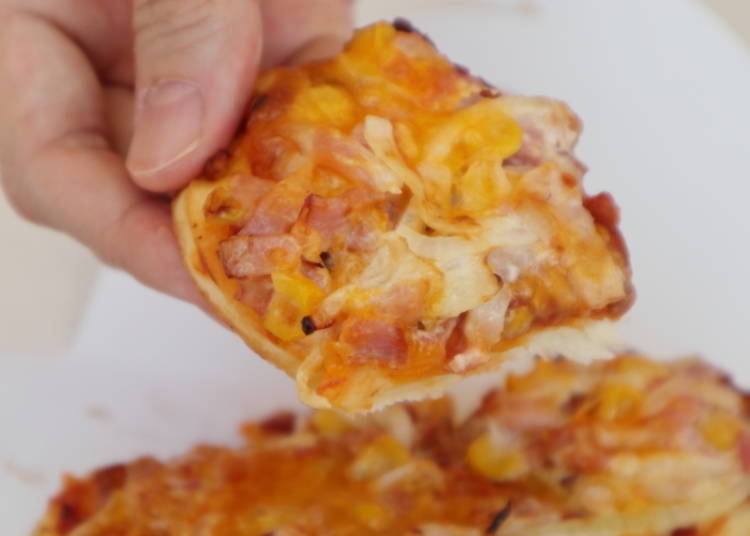 You will definitely want to enjoy this Mickey pizza while it's fresh and hot. It is made of a Mickey-shaped dough crust, topped with bacon, onions, and corn, with a simple yet authentic taste. The fluffy texture and cheese melting right in your mouth will bring ultimate satisfaction, and is one of the most popular menu items amongst families.

Where to Buy:
Huey, Dewey, and Louie's Good Time Cafe
Perfect Summer Treat! Sweet & Sour Cold Minnie Ice Pop (Peach & Raspberry), 310 yen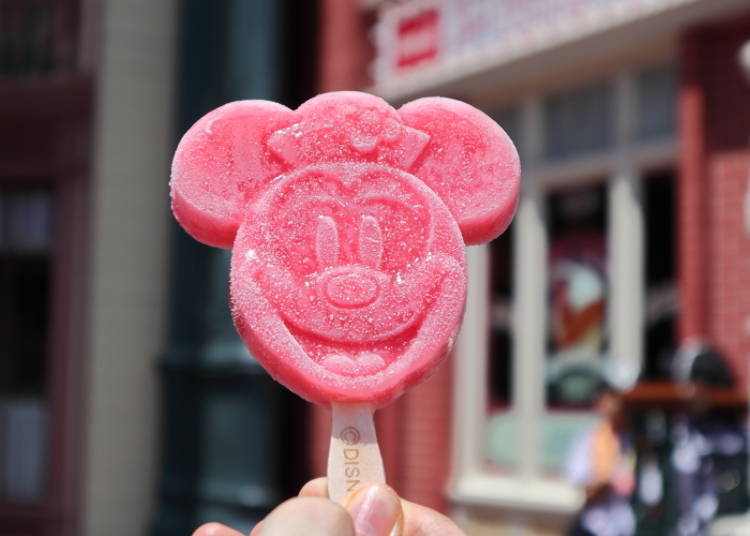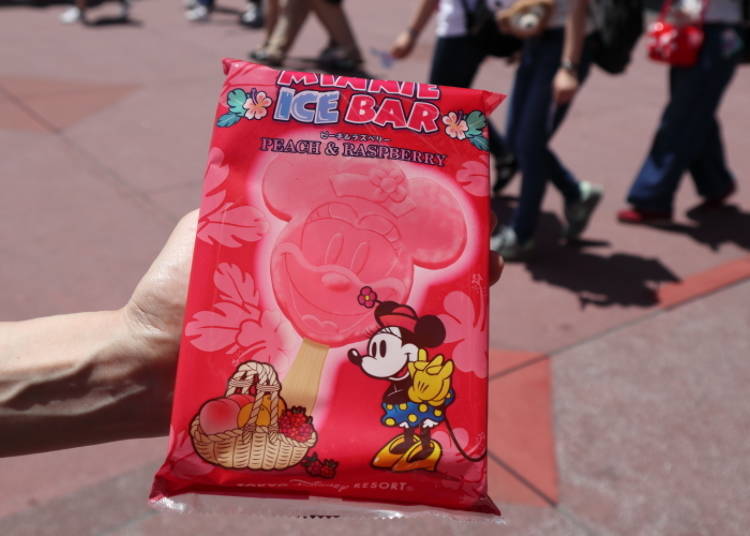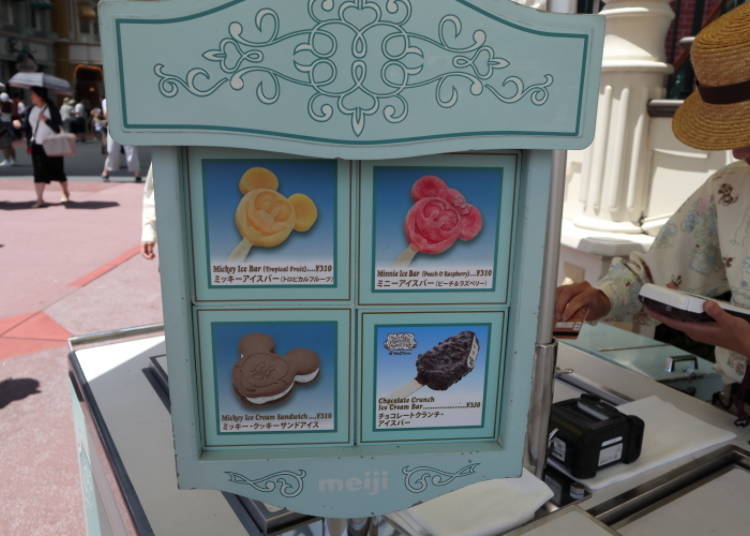 Another popular food cart item are these Minnie ice pops, crisp like a sherbet with the sweet and sour flavors of peach and raspberry. It is a popular menu perfect for the summer, and also comes in Tropical Fruit flavor in the yellow Mickey packaging.

Where to Buy:
Food Wagon
Delicious Tender Shrimp! Ukiwaman (Shrimp Bun), 500 yen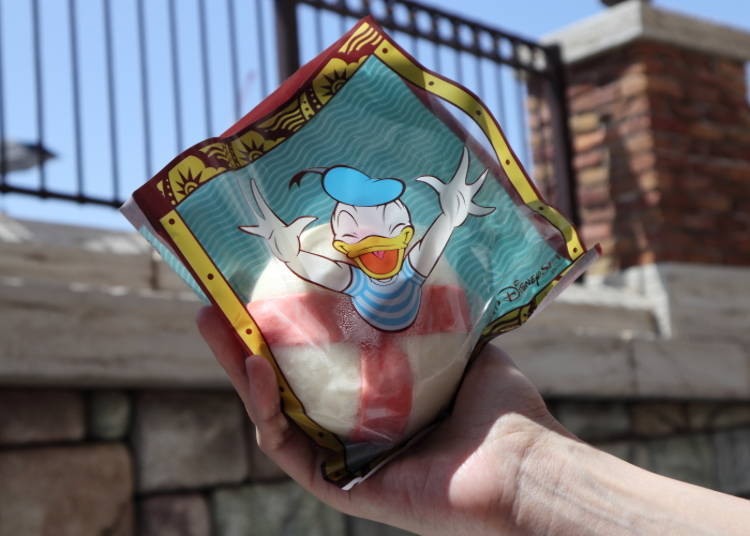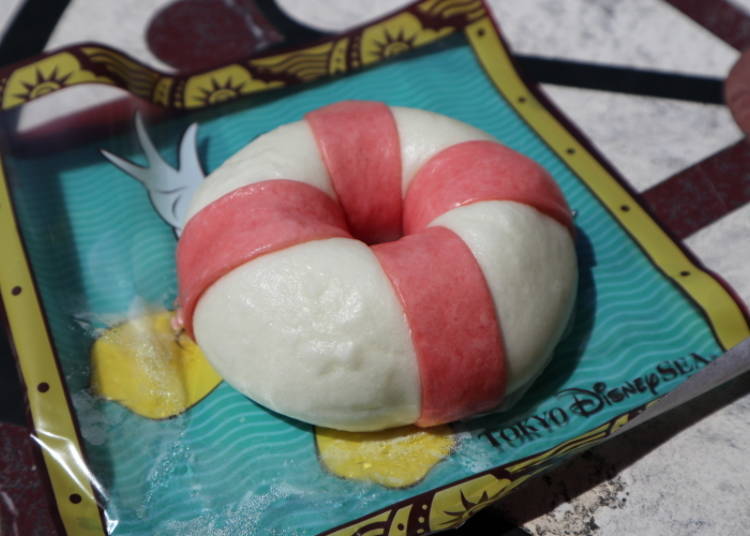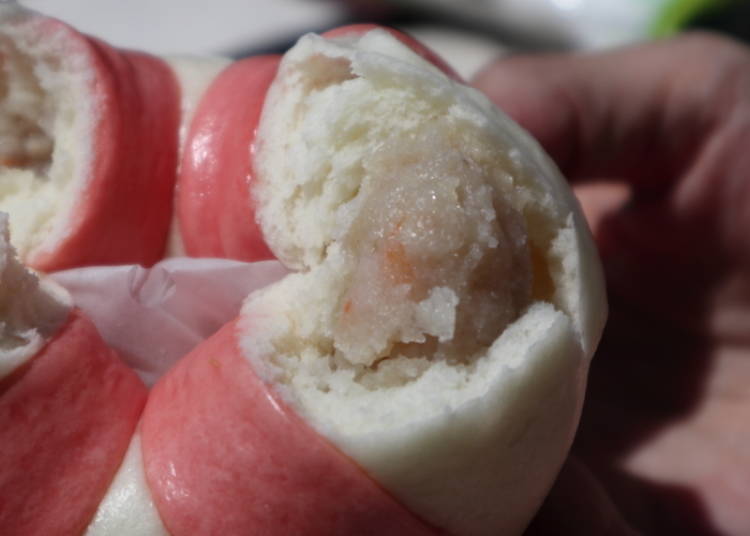 A classic menu item at Tokyo Disney Sea's Seaside Snack. It is a pink, donut-shaped Chinese-style bun filled with shrimp. Enjoy the moist, rich, fluffy dough and the tender fluffy shrimp, delicious in taste and texture and sure to fill your stomach. The packaging depicting Donald floating on a ring is also very cute.

Where to Buy:
Seaside Snack
New Cold Dessert! Cute 3-Eyed Little Green Aliens, 360 yen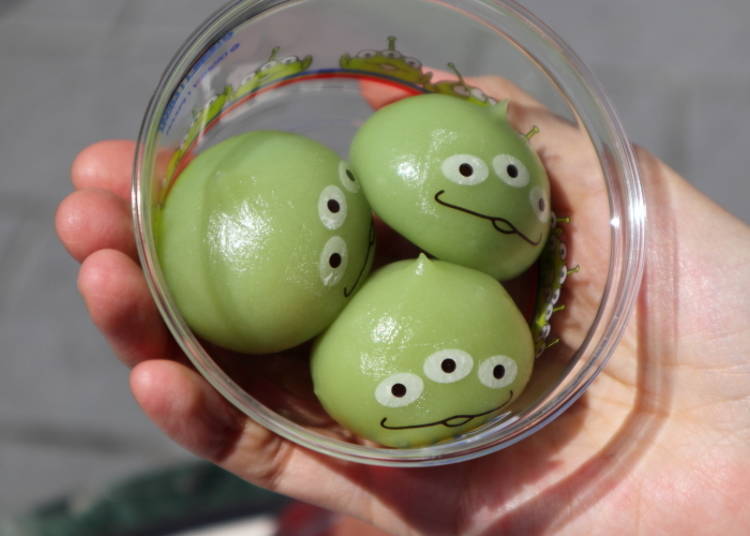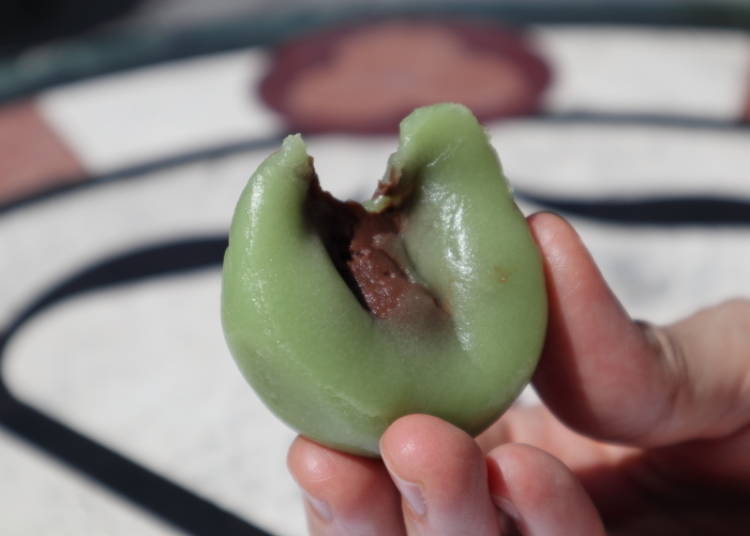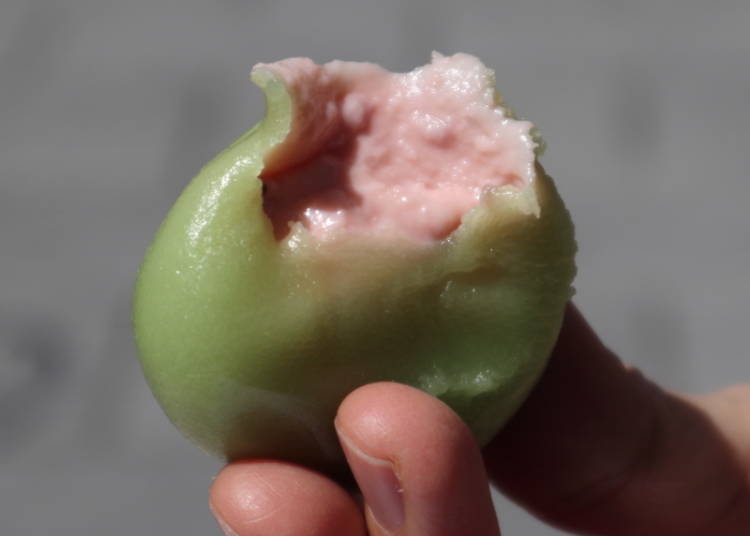 A popular new cold dessert item in the "creepy-cute" category, based on the popular little green alien characters from the Disney Pixar movie, Toy Story. This set of three contains the flavors custard, chocolate, and strawberry cream, each wrapped in mochi and decorated with three eyes, a nose, and mouth. It is not too sweet, and cool and refreshing, definitely a snack recommended for a hot summer day.

Where to Buy:
mamma biscotti's bakery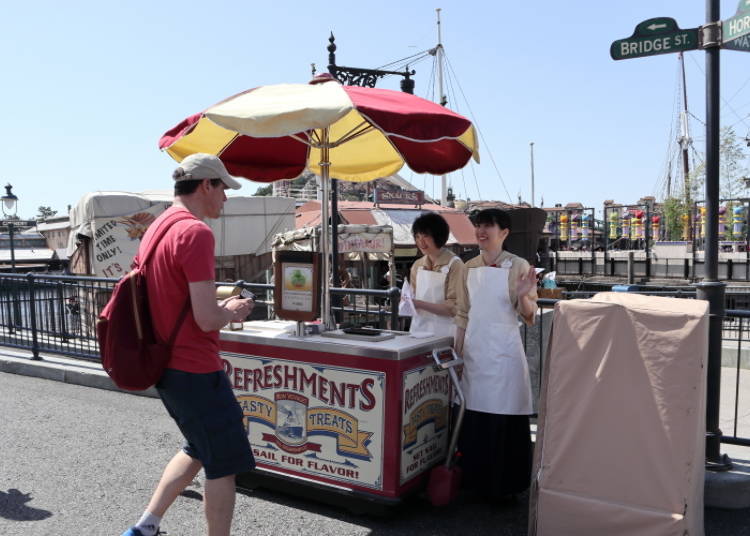 Shaped Like Mickey's Face, Even When You Cut It! Mickey Churros (Cinnamon), 310 yen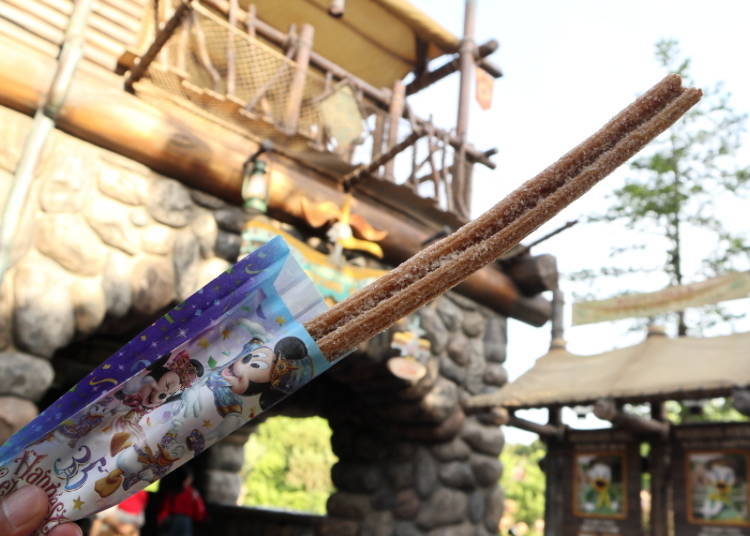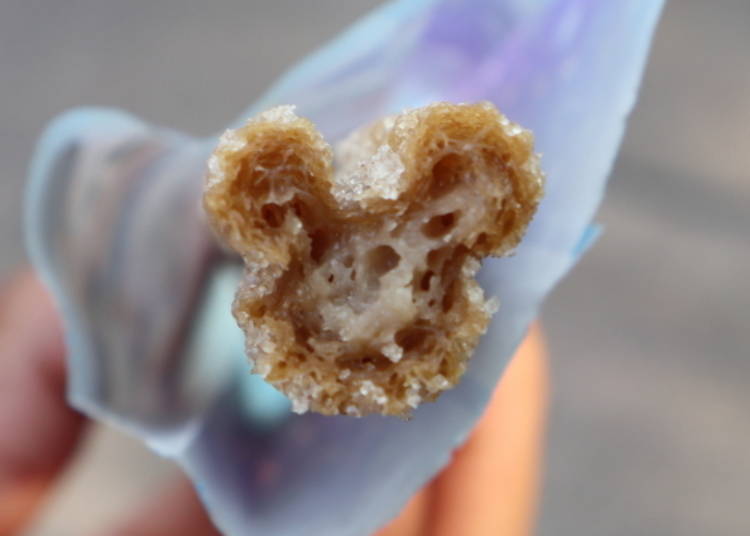 Mickey Churros are another classic grab and go snack at Tokyo Disney Resort. It is about 30cm in length and retains the shape of Mickey's face down the middle, no matter which way you cut it. Relatively inexpensive, it is a popular snack enjoyed by a wide range of park-goers, and has boasted much popularity, especially with their past limited-edition flavors (though the classic flavor is cinnamon). It is coated with cinnamon sugar, giving it both a delicious cinnamon taste and scent. The fact that you will see the Mickey shaped face in the snack no matter how much of it you eat is really cute, so not only is it delicious, but fun just to look at. Make sure to check out any limited time flavors when they are available!

Where to Buy:
Camp Woodchuck Kitchen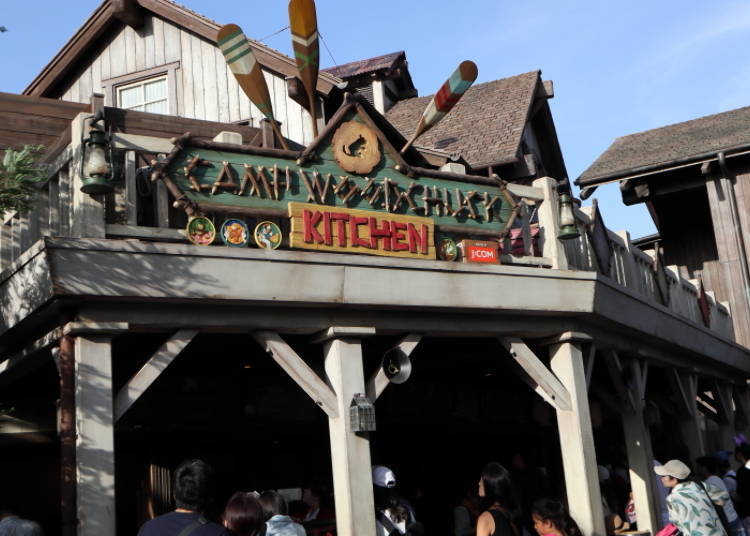 A Tokyo Disney Land Specialty! Juicy Teriyaki Chicken Leg, 500 yen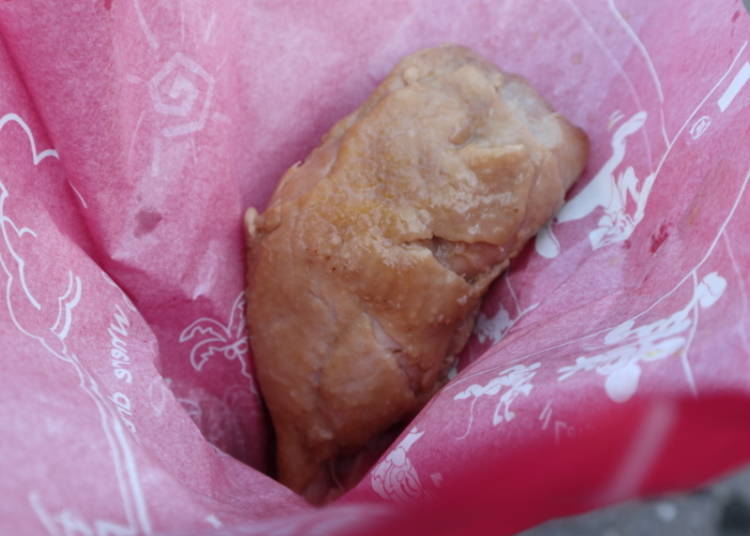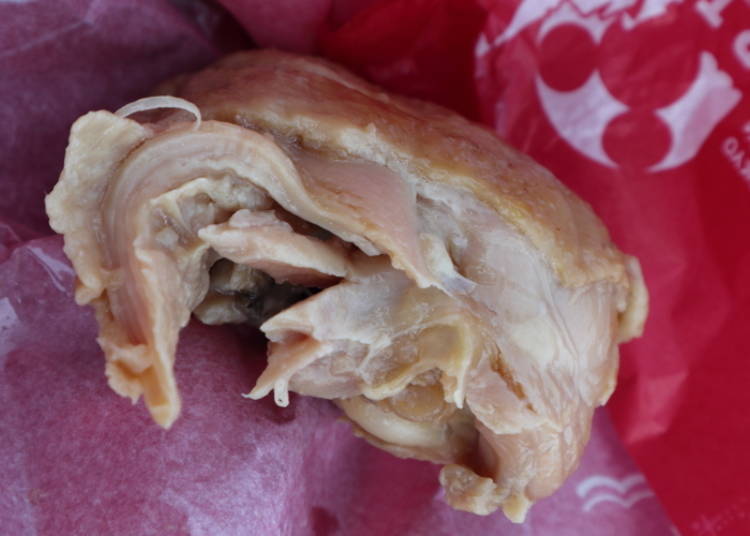 The most popular amongst all of Tokyo Disney Resort's take-out food items, the Teriyaki Chicken Leg sold at the Skipper's Galley. It is a slightly sweetened whole chicken leg about 15cm in length. The meat is soft, tender, and juicy, and just one bite will have the delicious flavor of the chicken will spread through your entire mouth. It is wrapped in a waterproof paper so the grease will not spill or dirty your hands. Prepare to line up for this one, this is definitely the snack you will want to get your hands on!

Where to Buy:
Skippers Galley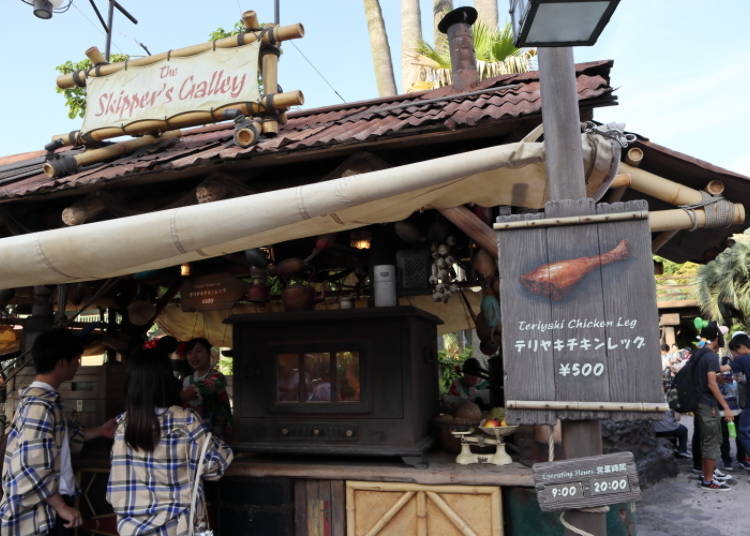 Address

1-1, Maihama, Urayasu-shi, Chiba, 279-0031
View Map

Nearest Station

Maihama Station (JR Keiyo Line)
4 minutes on foot


Phone Number

0570-00-8632
Address

1-1, Maihama, Urayasu-shi, Chiba, 279-0031
View Map

Nearest Station

Maihama Station (JR Keiyo Line)
13 minutes on foot


Phone Number

0570-00-8632
*Information as of June 2018
*Menu items subject to change without notice. Please note inventory and sale endings.
*Business hours vary by restaurant and shop location. Closings may be issued due to traffic, weather, and other reasons.
*This information is from the time of this article's publication.
*Prices and options mentioned are subject to change.
*Unless stated otherwise, all prices include tax.
Recommended places for first-time visitors to Tokyo