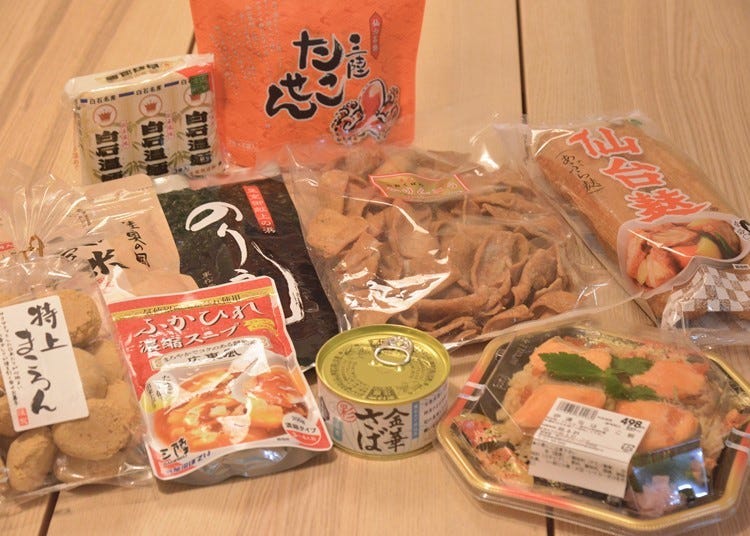 The capital of Miyagi Prefecture, Sendai City is located in northeastern Japan's region of Tohoku. With easy access to and from Tokyo and other major cities, it's also a convenient travel base for a trip around Tohoku.

With the great fishing grounds of the Sanriku Coast and the spacious Sendai plains, suited for rice cultivation, it has gained a reputation as a treasure trove of food ingredients. Perhaps because of these traits, people from Miyagi Prefecture tend to be rather particular about their food!

Here, we visit a favorite local supermarket and introduce ten food items from their rich lineup that fully embody the characteristics of Sendai. While some make the perfect souvenir, others you'll want to enjoy in your hotel.
Ujie Supermarket: Sendai's Best Fresh Foods and Dishes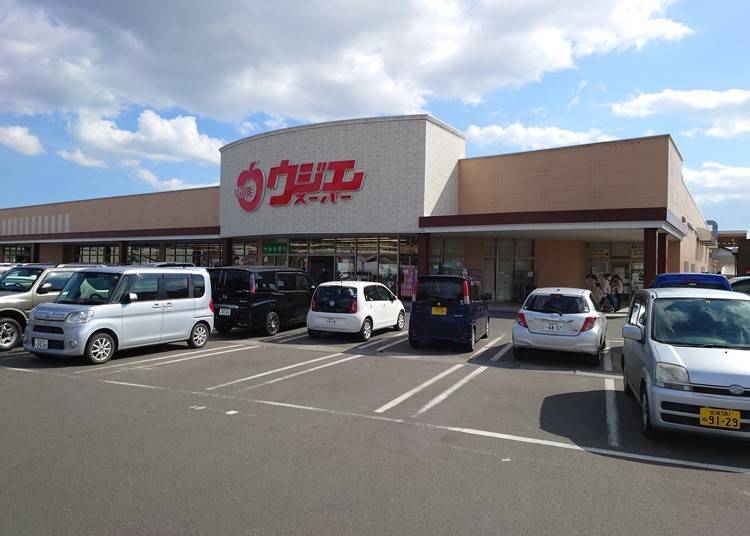 Photo courtesy of: Ujie Supermarket
Today we visit the Rifu branch of Ujie Supermarket, of which there are 32 total branches in Miyagi Prefecture, with four in Sendai alone. Rifu is a neighboring town of Sendai City, conveniently located 30 minutes away by car and 16 minutes by train from Sendai Station to Rifu Station via the Tohoku Main Line. The store is a 10-minute walk from Rifu Station. With a spacious area of 1,980 sq meters, this supermarket is notable for its impressive food lineup!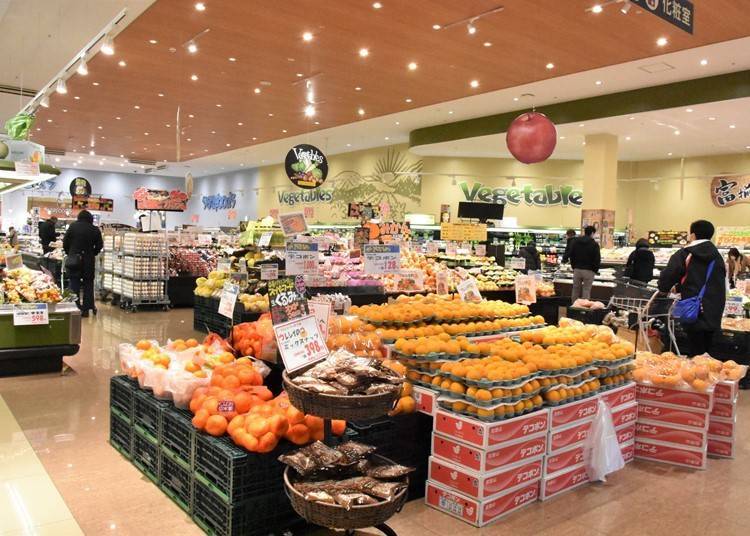 Fresh food items are the driving force behind Ujie Supermarket. From meat and fish to fruits and vegetables, each item is fresh and reasonably priced. The Rifu branch has not only a fresh food corner, but a bakery with fresh-baked breads, a sushi corner with seasonal fish, and even a confectionery corner full of local specialties. Plenty of people come to shop here every day.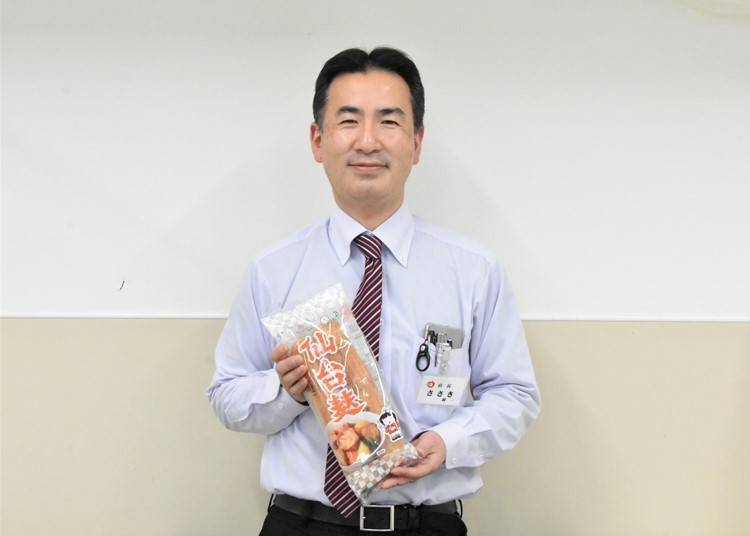 Ujie Supermarket Rifu branch store manager, Mr. Sasaki Junichi
Mr. Sasaki Junichi, manager of the Rifu branch, is quite knowledgeable about the Rifu area. Today, he talks with us about special food items you'll only find in Sendai, Miyagi Prefecture.
1. Tokujo Makoron: A Light, Peanutty Snack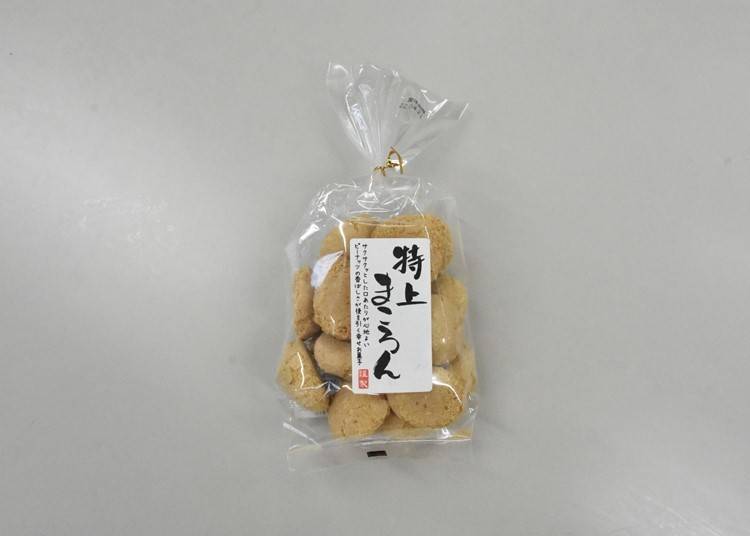 Tokujo Makoron (150 grams, 258 yen) is a specialty of Watanabe Seika, a famous Sendai confectionery company founded in 1914. This peanut pastry is a beloved treat of the Sendai locals. Born from the traditional Italian confectionery amaretti, it is said to be a precursor of the macaroon!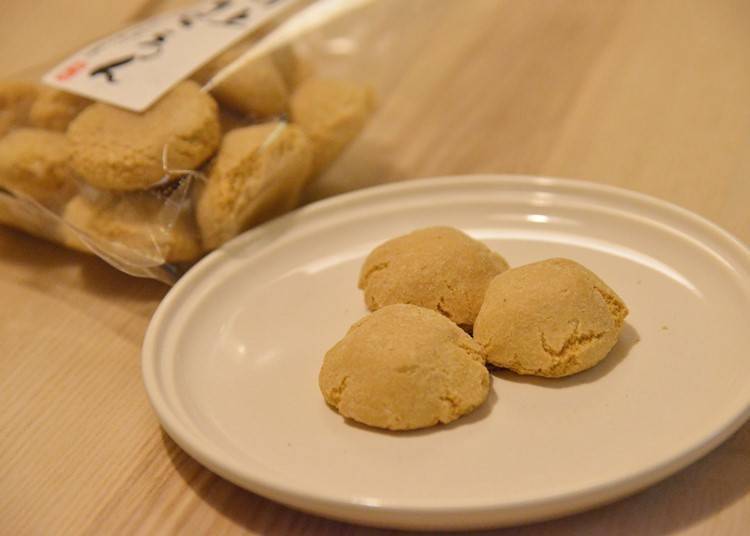 This peanutty snack is light, crispy, and melts in your mouth. As its flavor is simple, it pairs well with coffee and Japanese tea.
2. Sendai-fu: A Versatile Item You Can Simmer, Boil, or Stir-Fry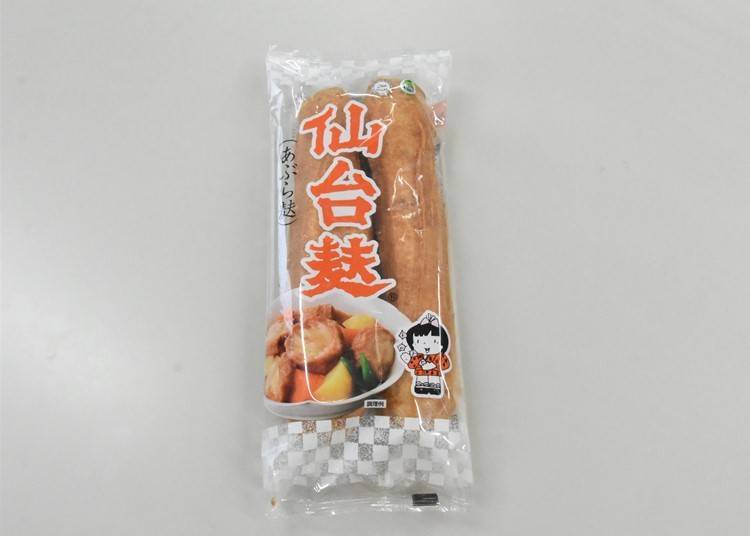 Although 'Sendai' is part of the name, Sendai-fu (298 yen for a pack of two) has been widely enjoyed throughout Miyagi Prefecture for many years. 'Fu' is a food primarily manufactured from wheat gluten, and Sendai-fu is a fried version of that. Boil it with vegetables, or add it to miso soup - the possibilities are endless!

In its birthplace of Tome City, Miyagi, some people add spicy, boiled fu to eggs or use it as a topping in a rice dish called aburafu-don. It also goes well with sweet dishes like French toast.
3. Iwadeyama Meisan Okubo no Karintou: A Simple, Satisfying Crispy Confectionary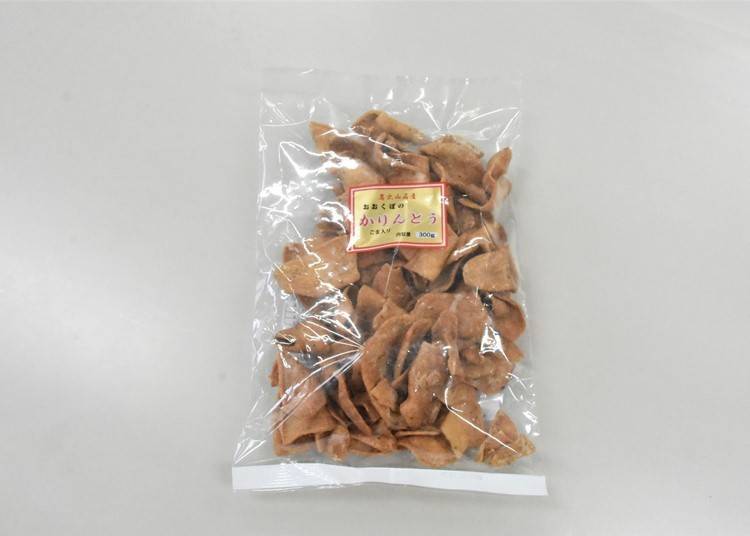 Karinto is a famous traditional Japanese confectionary fried in wheat flour and sprinkled with brown sugar. One of the most notable brands is Iwadeyama Meisan Okubo no Karinto (298 yen, 300 g).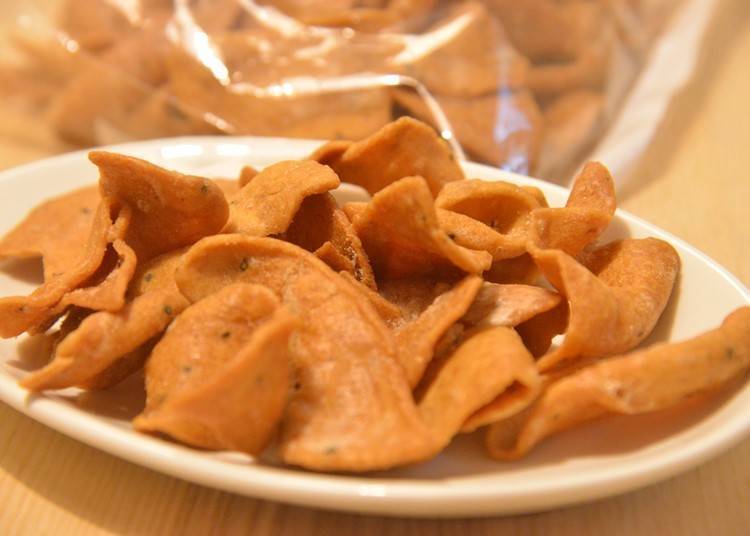 Unlike the traditional cylindrical shape, these are flat. With a crunchy texture and delicious sesame flavor, you won't be able to stop once you start eating them!
4. Shiroishi U-men: A Healthy Noodle Specialty of Shiroishi City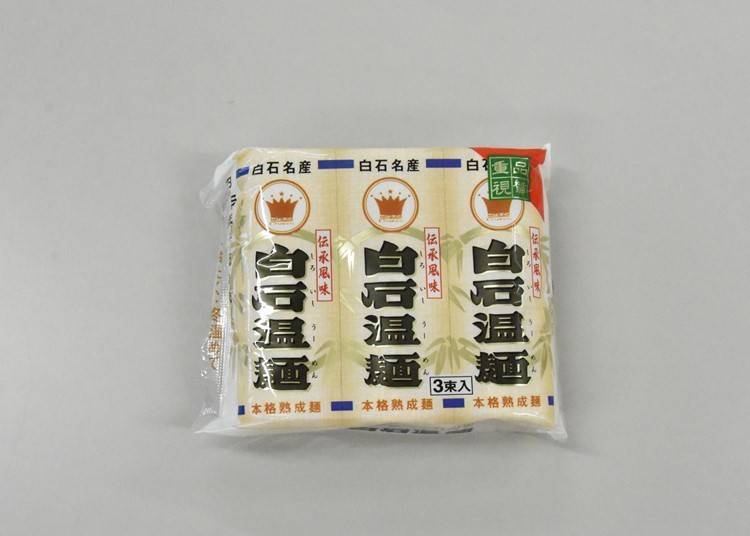 Shiroishi U-men (98 yen, 100g x3) originated in Shiroishi City, southern Miyagi Prefecture. While these noodles look like soumen noodles, they are 9cm long and are more slippery when eaten. As they are not made with oil, they are also a healthier option. They are prepped similarly to soba noodles - boil in water and rinse. Typically, you would eat them dipped in tsuyu sauce, but they also go great in soups with vegetables.
5. Hito wa Toyone no Dashi: A Condensed Fish Soup Broth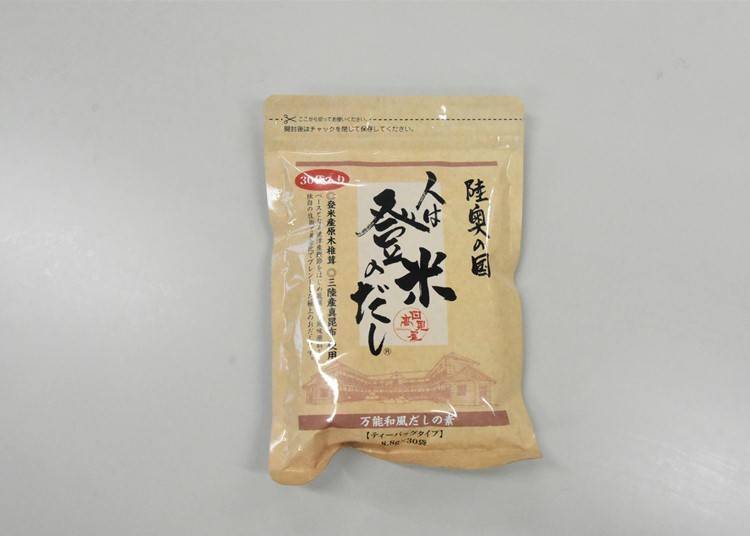 Dashi is a flavor-packed ingredient indispensable to Japanese cooking. It's a great choice for people who want to replicate their favorite Japanese foods from their travels at home! This dashi comes in powder packets that resemble tea bags, and sells for 1,050 yen (30 packets of 8.8g). Five carefully selected flavors include katsuobushi (bonito), urume-iwashi (herring), shiitake, and kombu kelp.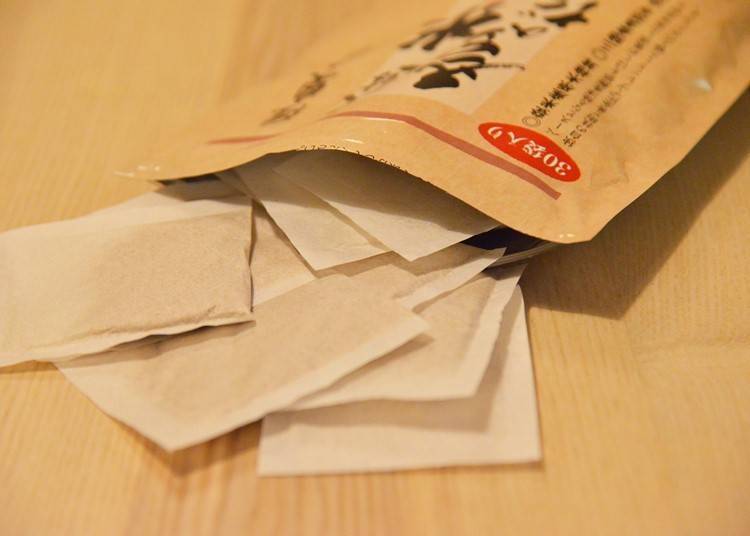 Preparation is easy. Set one packet in a pot of water until it boils, and let it boil for 2-3 minutes. Add miso, tofu, and vegetables for a delicious miso soup! You can also use it as fried rice seasoning and in stir-fries.
6. Nori Udon: This Black, Nori-Scented Udon Will Surprise You!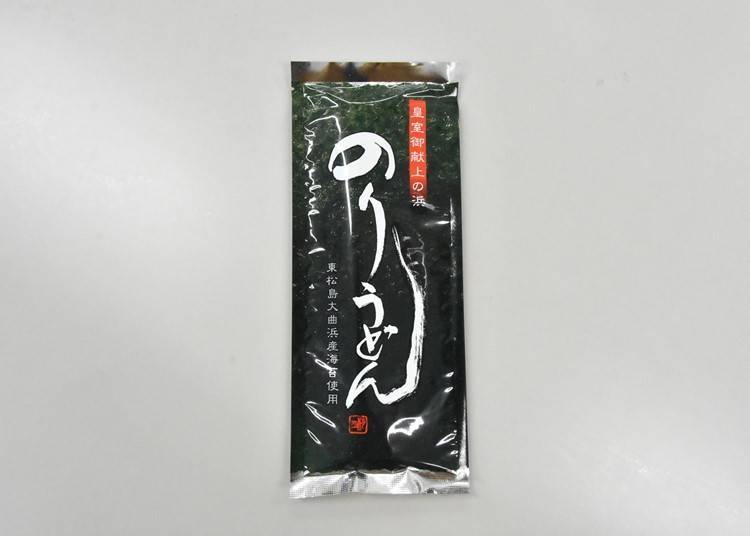 Miyagi Prefecture's Higashi-Matsushima is a nori production center famous for high-quality seaweed that has won many domestic competitions. Nori Udon (400 yen, 200g) contains plenty of this seaweed, which is kneaded with salt into two types of local flour. These noodles have a distinctive firm body and a gentle ocean scent.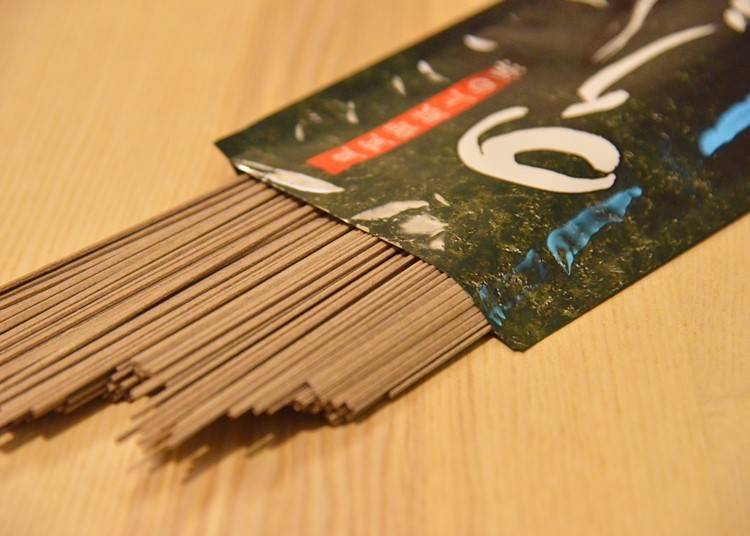 While Japanese udon is typically white as a cloud, Nori Udon gets its black color from the seaweed kneaded into it. If you have friends who like Japanese udon, surprise them with Nori Udon as a gift! The noodles are 3mm thick when dry, making them a delicious, filling meal when cooked. Savor the flavor of nori by whipping up a dish of zaru udon! Just boil, rinse, and enjoy with a mentsuyu soup base.
7. Sanriku Takosen: Delicious, Fresh Octopus in a Rice Cracker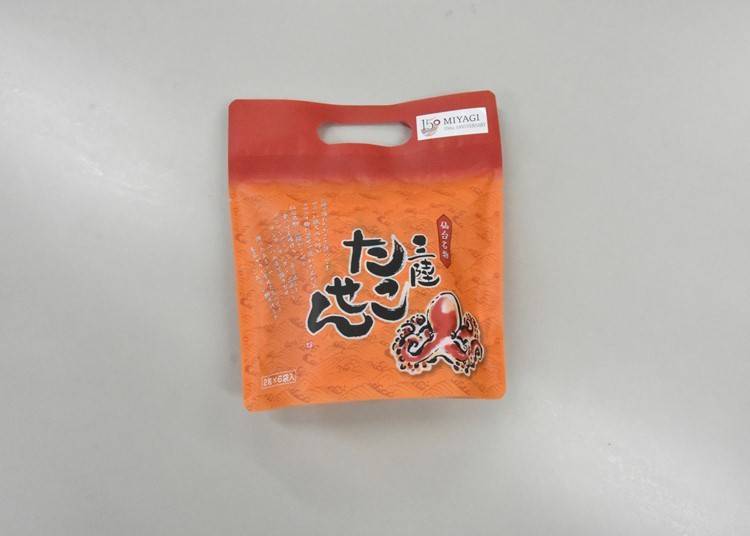 Shiogama, a seaside town about 30 minutes from Sendai City by train, is known for having one of the best fishing ports in Tohoku. Sanriku Takosen (498 yen, 6 bags of 2pc) is a senbei rice cracker made by kneading local octopus into the dough and seasoning it with Shiogama's specialty sea salt, moshio.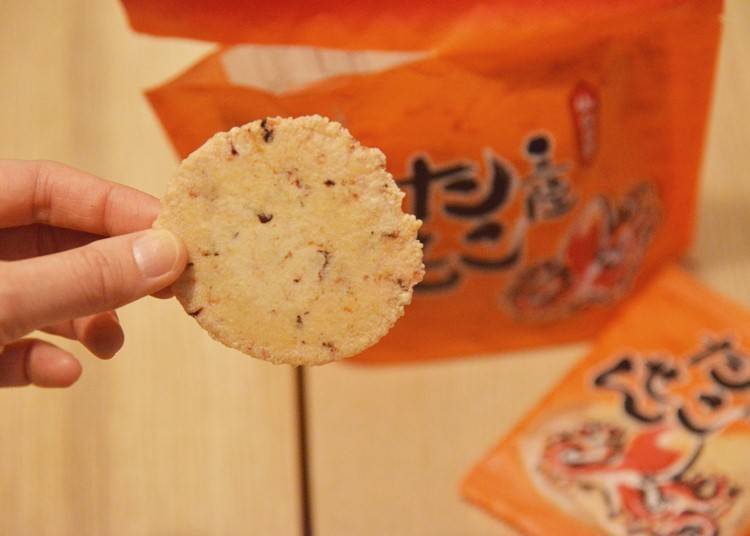 The crackers are cooked on an iron plate, fried, and flavored with sweet and salty seasoning. These rich, crispy crackers also go great with sake! The brush-stroke characters on the packaging create an authentically Japanese design, making them great souvenirs, as well!
8. Ishinomaki Kinoya Suisan Kinka Saba Mizuni: Enjoy Fresh Mackerel at Home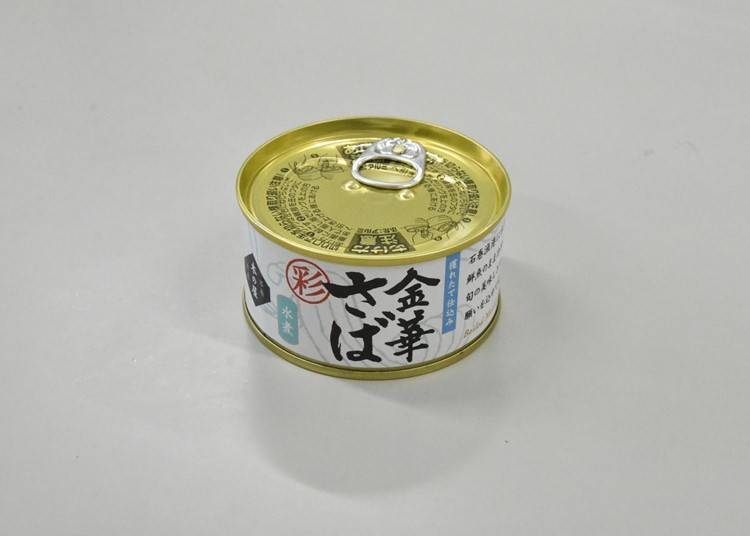 Kinka saba, the namesake of this product, is a large mackerel caught off the coast of Mt. Kinka and Ishinomaki Port in Miyagi Prefecture. This brand of fish is popular for its fatty content and refreshing aftertaste. It's also available in a can! Ishinomaki Kinoya Suisan Kinka Saba Mizuni (398 yen, 170 g) contains carefully-selected mackerel that is immediately canned in the factory from the morning catch to maintain freshness. Also, as a canned item, it has a long shelf life and makes a great souvenir for friends you might not be able to meet right away.
9. Shark Fin Condensed Soup: A Chinese Soup with a Satisfying Crunch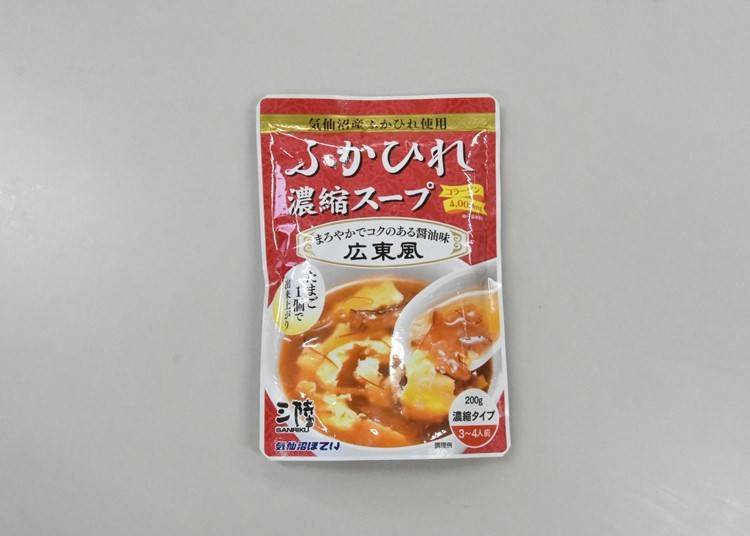 Shark Fin Condensed Soup (198 yen, 200 g) contains shark fin, a high-class ingredient many people give as gifts in Kesennuma City, a production center for this delicacy. One bag of this condensed soup can make 3 to 4 servings. The soup base is an authentic broth of chicken bone, pork bone, and seafood. Add raw, beaten eggs for an even deeper flavor! Many people also use it as a dipping sauce for tsukemen noodles or as an ingredient in rice porridge. As a retort pouch, it also has a very long shelf-life.
10. Harako Meshi: Irresistible Local Miyagi Cuisine for Salmon Lovers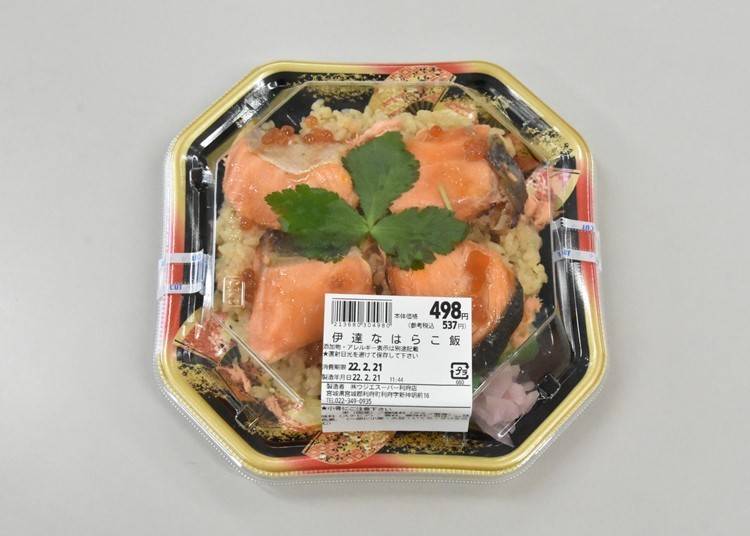 Ujie Supermarket also sells prepared meals and bento boxes, and while you can't give these as gifts, there are many you'll want to eat by yourself! One of the most popular items is Harako Rice, a local dish of Miyagi Prefecture. Harako Meshi is made by boiling rice and salmon in soy sauce and topping with salmon roe.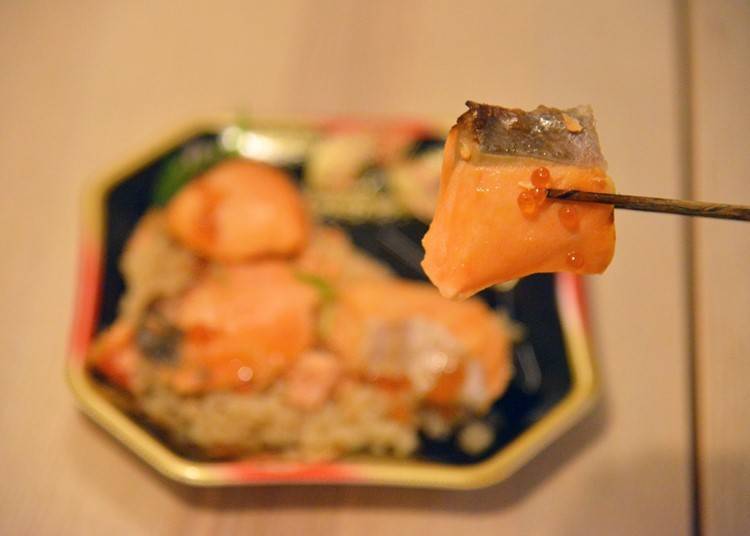 Ujie Supermarket's Date Naharako Meshi (498 yen) is made with Miyagi Prefecture's brand-name salmon, Date no Gin. Each dish contains as many as four thick salmon slices aged overnight for a rich, savory flavor. It's also a great choice for breakfast or dinner at your hotel!

While there's nothing wrong with buying standard souvenirs during a trip, nothing conveys a location's charms quite like food items from the local supermarket. When you're finished sightseeing, stop by Ujie Supermarket for unique souvenirs you'll only find in Sendai!

Health & Safety Measures
Disinfection, sterilization, and cleaning of store interior and equipment / disinfectant installed / in-store ventilation measures in place / Use of coin trays / Staff wear masks, wash hands, use disinfectant, gargle, and monitor body temperature / Entry declined to customers feeling unwell / Customers requested to wear masks / Self-checkout available
ウジエスーパー 利府店

Address

Azasinsinmeimae16, Rifu, Miyagi Gun Rifu Cho, Miyagi Ken, 981-0112, Japan

Phone Number

022-349-0935

Business Hours: 10:00AM-10:00PM
Regular Holidays: Open daily
*All prices include tax.
*Products and prices as of February 2022. Product price and availability subject to change.
*Certain foods may currently be prohibited depending on country of production. Please see country embassy's respective websites for details, and adhere to the laws and rules of that country.

Text by: Shoe Press Co., Ltd.

Translated by: Krys Suzuki
*This information is from the time of this article's publication.
*Prices and options mentioned are subject to change.
*Unless stated otherwise, all prices include tax.