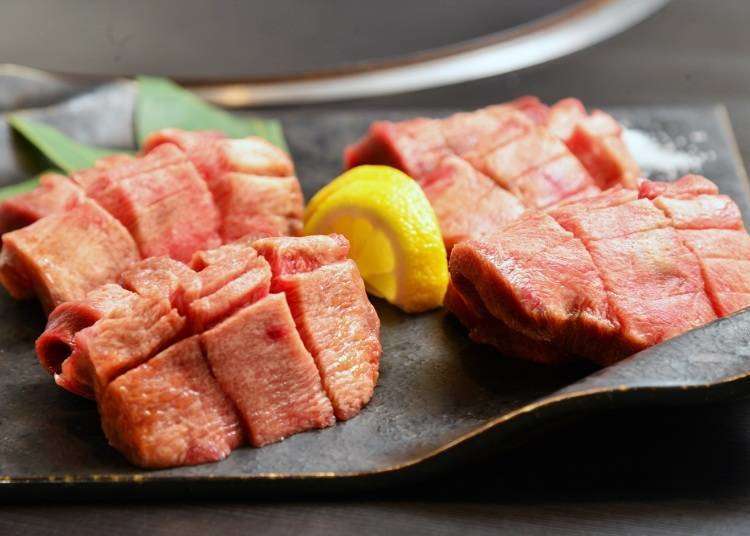 Known to have originated from Sendai, gyūtan is a dish made from the tongue of a cow. It is typically seasoned with salt and left to age before being grilled over a charcoal fire.

Tender in texture and extremely juicy, gyūtan is now offered all-you-can-eat style in a growing number of restaurants. This gyūtan delicacy can't be missed on a Japan trip, so keep reading to find out three affordable dining picks so you can eat to your heart's content.
1. Extremely Juicy, High-Quality Gyūtan: "Sendai Gyūtan Izakaya Gyūtan Tabehōdai Kokoya"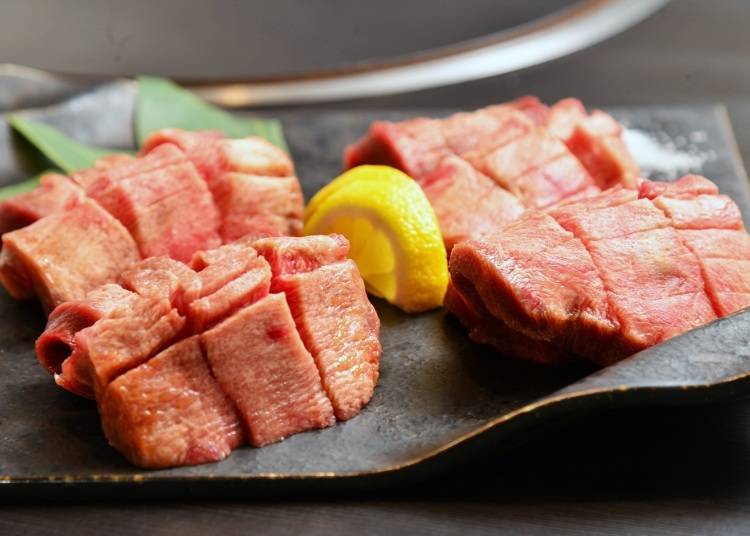 First up is "Sendai Gyūtan Izakaya Gyūtan Tabehōdai Kokoya" in the heart of Aoba ward, near a bustling arcade. The owner, Mr. Yoshida, became a pioneer of all-you-can-eat gyūtan when he started the trend about 10 years ago in Sendai.

"At that time, the price of gyūtan just kept going up," Mr. Yoshida said. "But gyūtan was originally food for the common folk, so I thought that customers would be happy if they could eat lots of gyūtan at an affordable price." Indeed, as soon as this shop was opened, it became the talk of the town, quickly joining the ranks of other popular Sendai restaurants.
Looking for Variety? Choose from Other Meat Options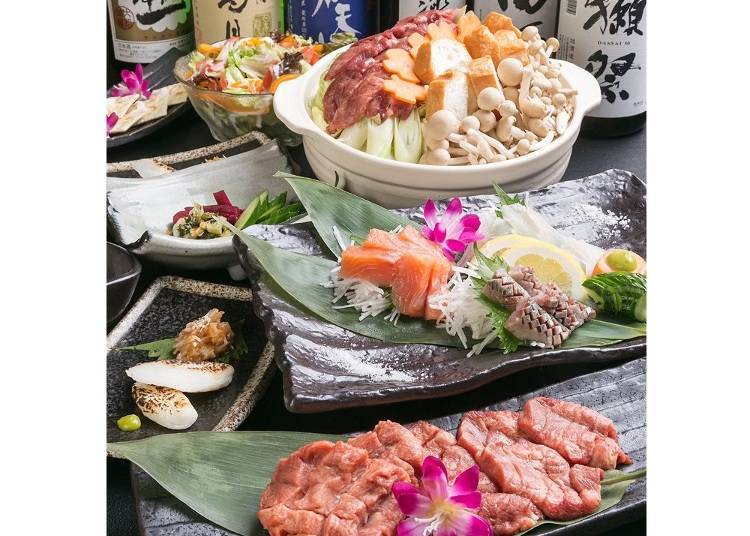 A course of eight dishes at 4,500 yen includes free flow drinks, a hotpot set of your choice and one of the following all-you-can-eat style: gyūtan, outside skirt steak or deep-fried breaded pork cutlet.
There are several options that include all-you-can-eat gyūtan, but the simplest one would be the "Gyūtan Tabehōdai Course" that lets you have your fill of just gyūtan at 2,500 yen. The time limit for this option is 90 minutes and drinks are sold separately. Other options include a combination of gyūtan with either outside skirt steak, known as gyūharami or deep-fried breaded pork cutlet, known as tonkatsu.

For 3,500 yen, the "Oryōri Enkai Course" offers other dishes like sashimi, tempura and salad in addition to gyūtan, as well as two hours of free flow drinks. There is something for everyone's preferences so feel free to discuss the different options when you make a reservation.

Unlike typical gyūtan shops where the shop staff grill the gyūtan for you, the style at "Kokoya" is more similar to that of yakiniku shops, where the cooking of the gyūtan is done at each table. Since the gyūtan is only lightly salted, you may want to add more salt and miso to your liking.
Enjoy Your Meal in Privacy or Bask in the Night View at the Bar Counter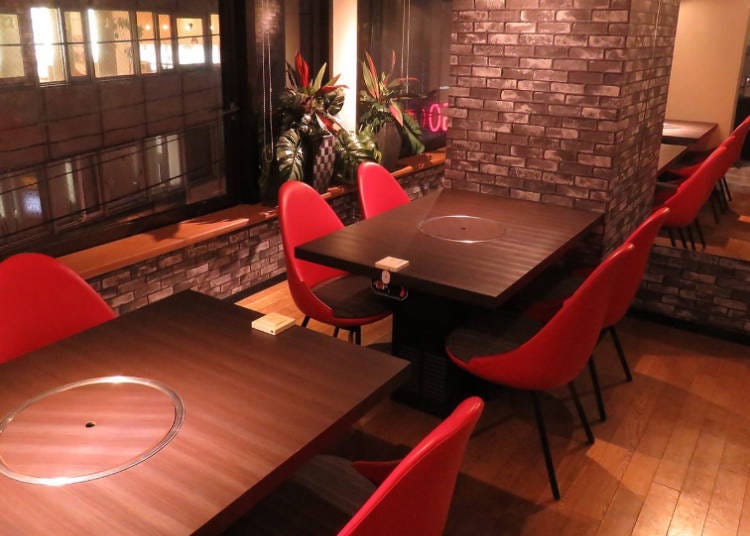 This Sendai restaurant, which is located on the third floor of the building, boasts an elegant and serene atmosphere. The interior has various seating arrangements including private rooms that can hold up to six customers, bar counter seats that oversee the night skyline of the center of Sendai City, and banquet seats for up to 22 people. Plus, there are lots of Japanese rice wine sourced from within the Tohoku region available in-store to enjoy with your thick-cut gyūtan.
Sendai Gyūtan Izakaya Gyūtan Tabehōdai Kokoya

仙台牛タン居酒屋 牛タン食べ放題 ここや

Address

Ōtomo Bldg. 3F, 2-11-11, Chuō, Aoba-ku, Sendai-shi, Miyagi-ken, 980-0021

Phone Number

050-3467-9625

Hours: 5:00 p.m. – midnight (last order at 11:30 p.m.)
Closed: Sundays
2. All-You-Can-Eat Gyūtan, Horse Sashimi and Roast Beef "Koshitsu Taishūizakaya Wamonde" (*Closed 2021)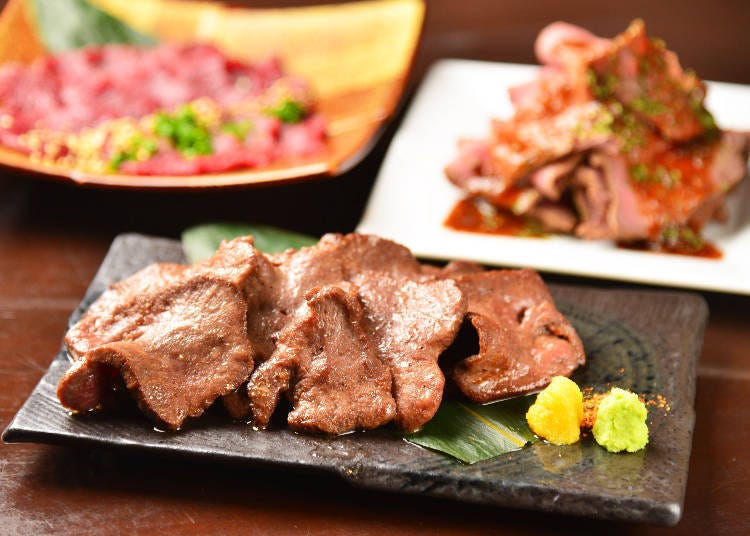 "Koshitsu Taishūizakaya Wamonde" near Sendai Station is known for its original Japanese and Western dishes. Hidden away in the first basement, the restaurant comes complete with spectacularly lit counter seats, a private room in the loft and cozy couple seats, bound to make you forget that is it even in the city.

A popular choice on its menu is the "Tabehōdai Niku Enkai". For 4,000 yen, three kinds of meat are all-you-can-eat: grilled gyūtan, fresh horse sashimi and roast beef. Moreover, the course includes original dishes made with seasonal greens and fish. With free flow drinks to top it all off, this is no doubt value for money.
Enjoy Japanese Rice Wine in the Hidden Loft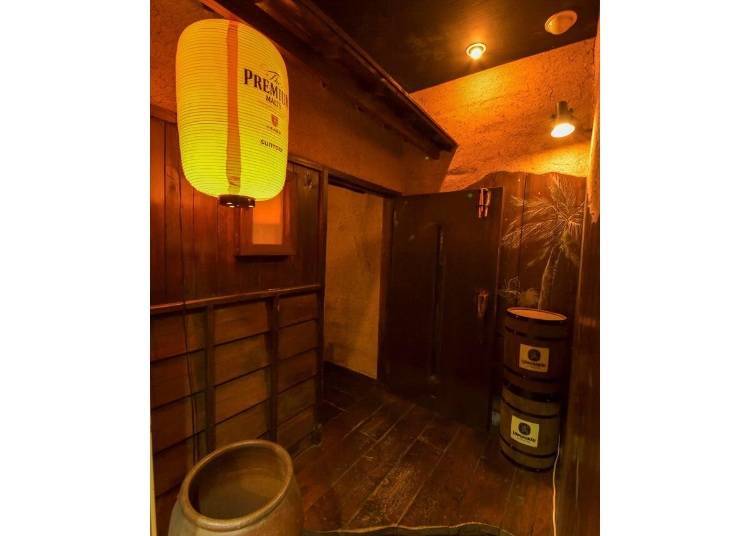 The warm wooden interior greets you as soon as you descend the stairs into this Sendai restaurant. At "Wamonde" where various types of Japanese rice wine from all over Tohoku are available, one can look forward to enjoying the wine of the day.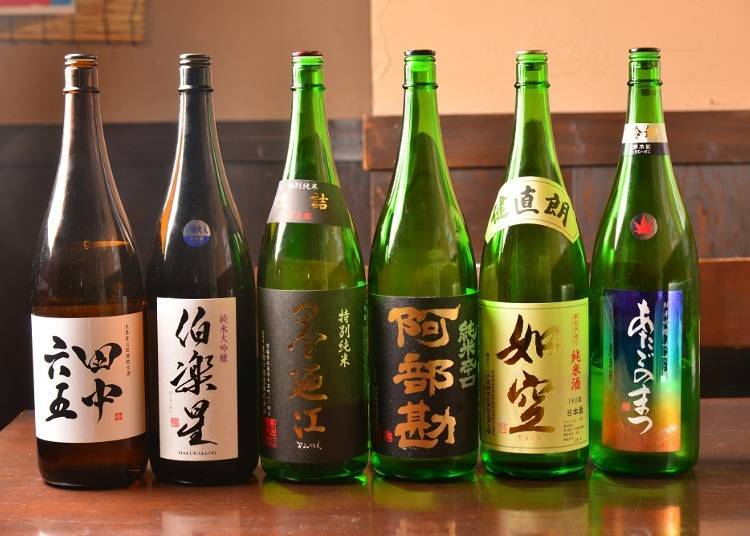 Enjoying Japanese rice wine in a comfortable loft can really be something else. In addition to famous wine brands from Miyagi Prefecture like "Hakurakusei", "Abekan" and "Suminoe", seasonal Japanese rice wines are also stocked from time to time. Furthermore, a feature of this Sendai restaurant is that they are complete with other kinds of alcoholic beverages such as whiskey, highball, umeshū, sour, shōchū and cocktails.
Taste the Variety of Miyagi's Seasonal Greens in Their Dishes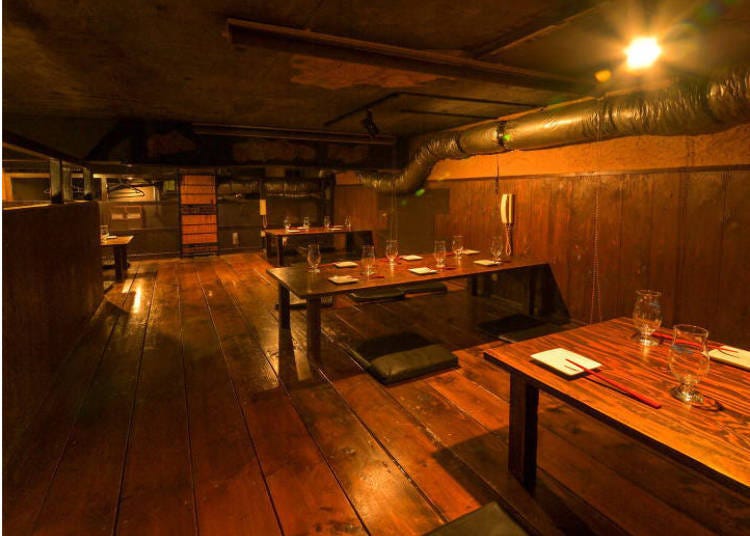 With its antique furniture and plaster walls, "Wamonde" gives off the vibes of a traditional Japanese house. Enjoying food and alcohol in a good old-fashioned Japanese atmosphere is something that has been favorably received by international customers as of late.

"Wamonde" offers more than just meat. For instance, "Sanshū Kara Eraberu Nabe Enkai" is a menu item that is popular during the winter. Priced at 4,000 yen, this option lets you choose a Japanese hotpot, from three options as the main course: Hakata-style beef offal hotpot "Hakatafū Gyūmotsu Nabe", "JAPAN X Mille-Feuille Nabe" which consists of pork and Chinese cabbages, and "Sendai Meibutsu Kamoseri Nabe" which includes duck meat and Japanese parsley. The hotpot accompanied by seasonal vegetables, fresh fish direct from the market, gyūtan and more makes for a rather luxurious meal.

Last but not least, this restaurant's a la carte menu offers a variety of local specialties such as "Gyūtan no Osashimi", a sashimi version of gyūtan which uses only the best quality meat, and "Wakadori no Ōkarage", fragrant deep-fried chicken made with garlic soy sauce.
Koshitsu Taishūizakaya Wamonde Sendaiekimaeten

個室×大衆居酒屋 和monde 仙台駅前店

Address

Hiyoshi No. 1 Bldg. B1, 1-7-18, Chuō, Aoba-ku, Sendai-shi, Miyagi-ken, 980-0021

Phone Number

050-3466-5820

Hours: 5:00 p.m. – 3:00 a.m. the next day (last order at 2:30 a.m.)
(Ed. Note: Closed in 2021)
3. Enjoy All-You-Can-Eat Thick Gyūtan at "Atsugiri Gyūtan Tabehōdai Gyūtanizakaya Keyagu"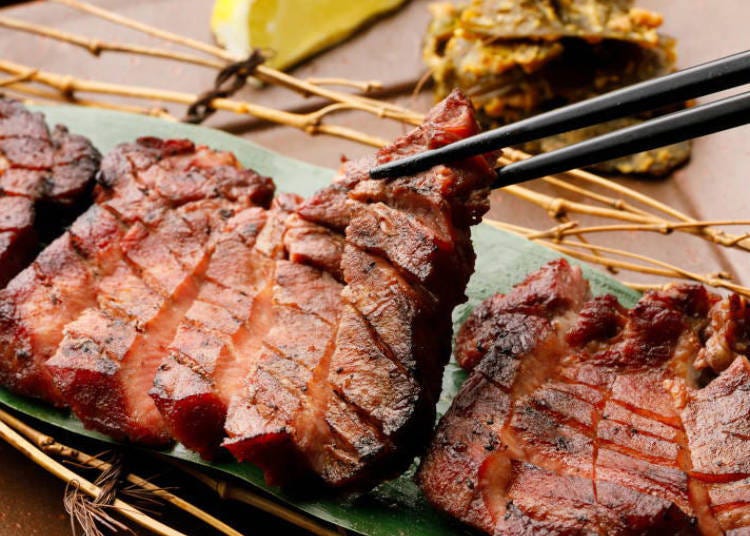 On Tohoku's busiest streets, Kokubunchō of Aoba ward, is "Atsugiri Gyūtan Tabehōdai Gyūtanizakaya Keyagu". For just 4,500 yen, this Sendai restaurant offers a luxurious all-you-can-eat meal that includes the aromatic charcoal fire grilled gyūtan among 40 kinds of dishes.
Parsley hotpot, salad, deep fried chicken, deep fried gyūtan, yakitori, rice bowl topped with salmon and salmon roe known as harako-meshi, chilled tofu, Japanese-style rolled omelette – the list goes on. Plus, this meal course comes with two hours of free flow drinks.

We highly recommend this restaurant to those who are visiting Sendai for the first time, since you will be able to get a taste of not just gyūtan, but other regional specialties of Sendai like parsley hotpot and harako-meshi as well.
Japanese Rice Wine to Match Seasonal Greens and Fish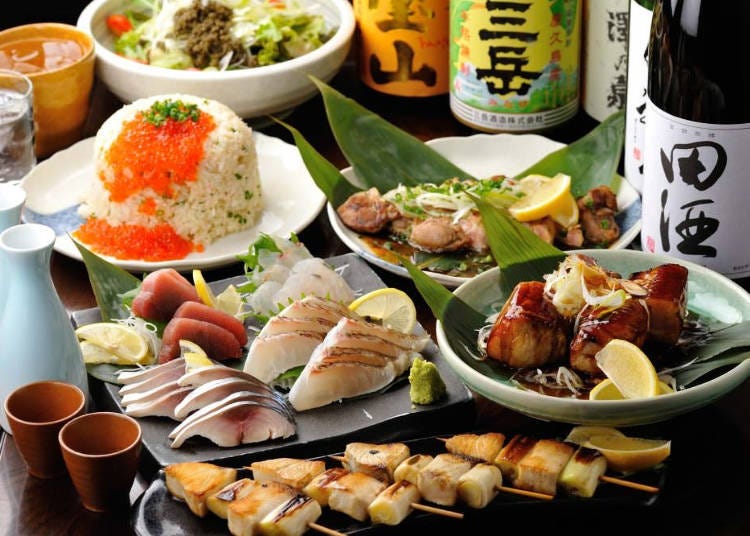 "Keyagu" seats about 30 customers at any one time at its counter seats and traditional Japanese seating arrangements. It serves not only gyūtan, but also fresh fish and locally produced vegetables. With offerings such as torched Sendai beef sushi and charcoal fire grilled yakitori bursting with umami, the menu truly exemplifies an eye for detail by "Keyagu".

Among the free flow alcoholic beverages available are premium Japanese rice wines and the best quality wines from the Tohoku region such as "Uragasumi" and "Hakurakusei" from Miyagi prefecture, "Jyūyondai" from Yamagata prefecture and "Denshu" from Aomori prefecture. "Keyagu" is definitely a good option for anyone who wishes to indulge in a sumptuous meal.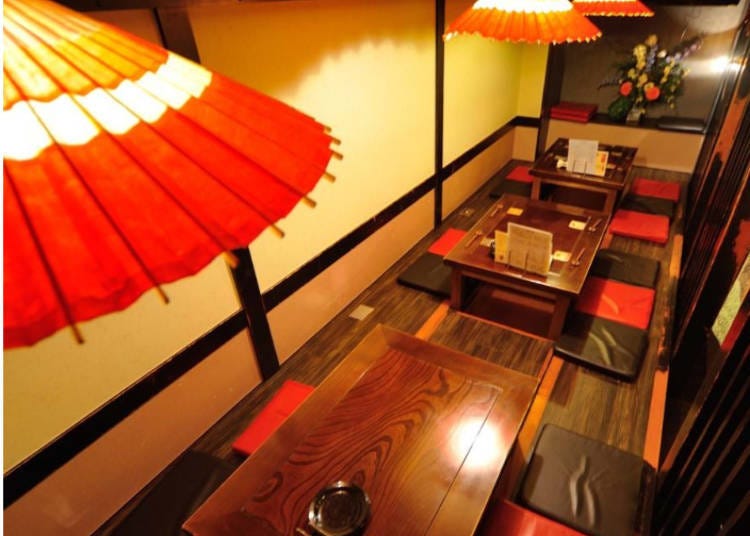 In a restaurant filled with Japanese aesthetic elegance like "Keyagu", relaxing while drinking Japanese rice wine is the way to go. With a plethora of choices that include succulent seafood, hotpot and premium Japanese alcohol, you will find enjoyment even in choosing the meal course you like.
Atsugiri Gyūtan Tabehōdai Gyūtanizakaya Keyagu

厚切り牛たん食べ放題×牛たん居酒屋 けやぐ

Address

Soshiaru Bldg. 2F, 2-1-11, Kokubunchō, Aoba-ku, Sendai-shi, Miyagi-ken, 980-0803

Phone Number

050-3468-3578

Hours: 5:00 p.m. – 1:00 a.m. the next day (last order at midnight)
In Japan, whenever someone mentions Sendai, gyūtan definitely comes to mind as the local specialty. Due to rising costs, specialty stores have also raised their prices one after another. Yet, izakaya offering customers to have their fill of gyūtan without breaking the bank have been growing in numbers and in popularity. Since all-you-can-eat gyūtan is rarely available in other areas, dining at one of these affordable restaurants is definitely an experience you should not miss.

Text by: SHOE PRESs
*This information is from the time of this article's publication.
*Prices and options mentioned are subject to change.
*Unless stated otherwise, all prices include tax.