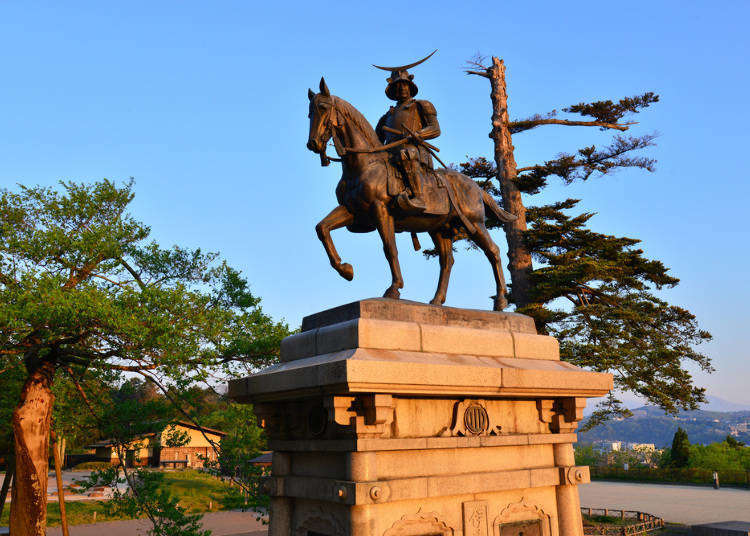 When deciding on your itinerary for Japan, you may have some free hours to spare in a given area. So how to go sightseeing in Sendai and see the cool things in a short amount of time?

This time, we compiled a list of the best things to do in Sendai, focusing on the areas around JR Sendai Station and Sendai Airport. This way you can enjoy seeing the essentials when you literally have just 3 hours to spend in the area.
1. Kawa Machi Terasu Yuriage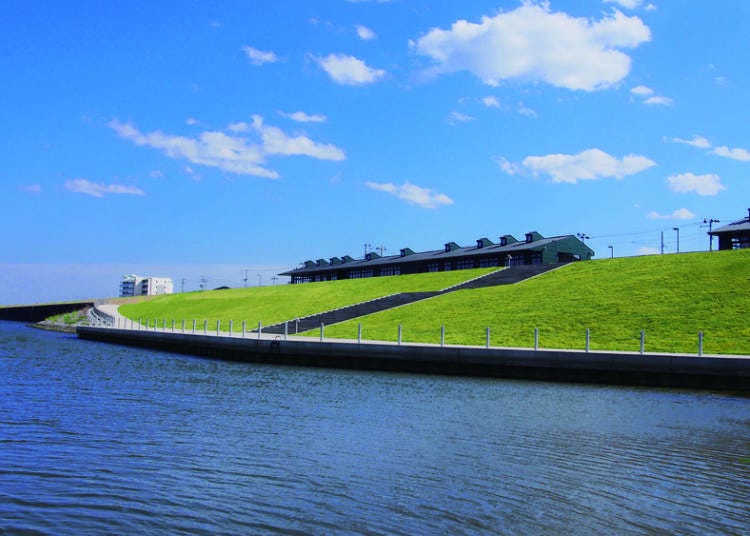 Photo credit: Kawa Machi Terasu Yuriage
Just 15 minutes away from Sendai Airport by car, the shopping complex Kawa Machi Terasu Yuriage is recommended for those returning to their home country via plane.

This large shopping haven is located along the river and boasts 25 shops, including seafood restaurants and dessert shops featuring locally produced fruit, and shops selling "dagashi", cheap and nostalgic candy treats well-loved in Japan.

As services in multiple languages are available, it's a popular spot among tourists sightseeing in Sendai.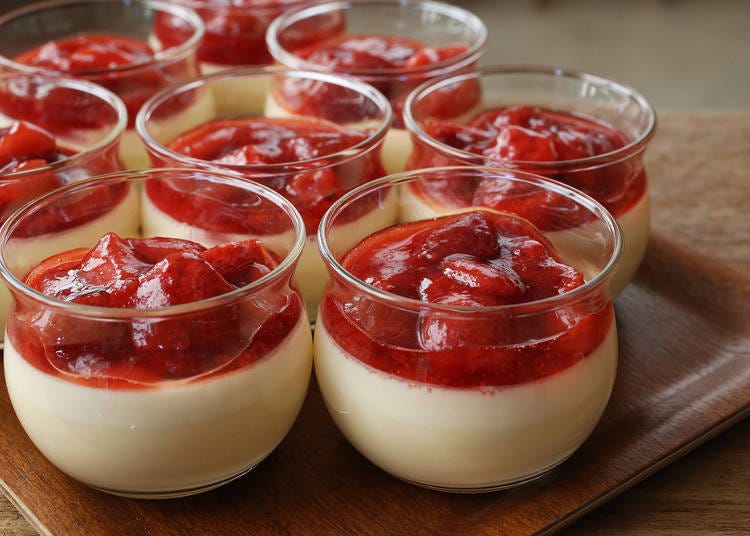 Photo credit: Kawa Machi Terasu Yuriage
One highly recommended shop is "ICHIBIKO Yuriage Shop", a dessert and sweets shop famous for using locally produced Migaki-Ichigo strawberries, cultivated in Yamamoto in Miyagi Prefecture.

Migaki-Ichigo strawberries are prized for their fragrance and sweetness, and are so beautiful in shape that they're even called "edible jewels".

At this shop, you can try out strawberry pudding (400 yen, without tax), a custard pudding topped with jam made from Migaki-Ichigo strawberries, or give the Ichibiko milk (750 yen, without tax) a try, a bottle of strawberry milk that is half-full of fresh strawberries. Once you've satisfied your cravings, you can enjoy the gentle breeze while taking a stroll by the river.
Kawa Machi Terasu Yuriage

かわまちてらす閖上

Address

E-65-gaiku, 1-kakuchi, 1, Yuriage, Natori-shi, Miyagi-ken, 981-1213

Phone Number

022-399-6848

Business hours: Varies by shop
Off-days vary by shop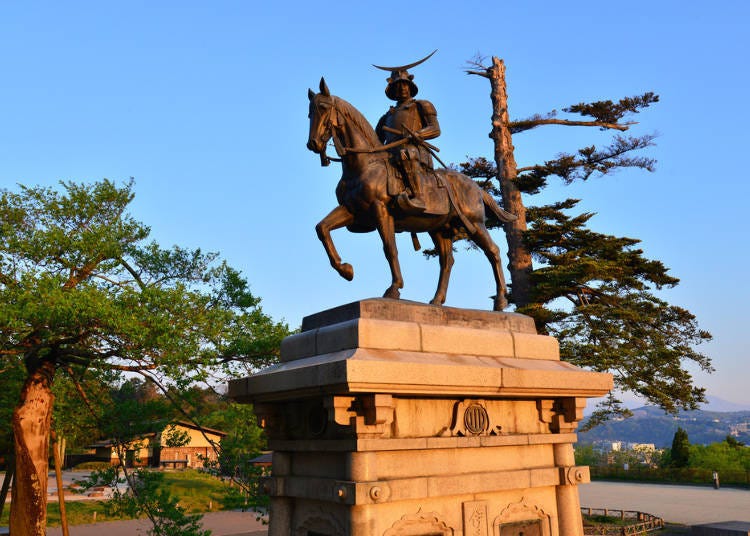 A statue of Date Masamune, the first feudal lord of Sendai, riding a horse sits on the grounds of the ruins
One of the essential spots when sightseeing in Sendai, the Sendai Castle ruins are just 10 minutes away by car from JR Sendai Station and is an easily accessible location.

Sendai Castle was constructed under the orders of Date Masamune, one of the most famous generals during the Warring States period of Japan, though it was unfortunately destroyed during air raids.

In present times, a reconstruction of the Wakiyagura, a two-story tower for defense and lookout purposes, was erected. The reconstruction is faithful to the original, with a height of 17 meters, and a 70-degree incline along the stone walls.

Each excavation or ruin has its own information board, describing the history of Sendai Castle in both Japanese and English.

On top of this, the statue of Date Masamune riding a horse on the grounds is a popular photo spot, and you can take beautiful photos of the statue with cherry blossoms in the background in spring.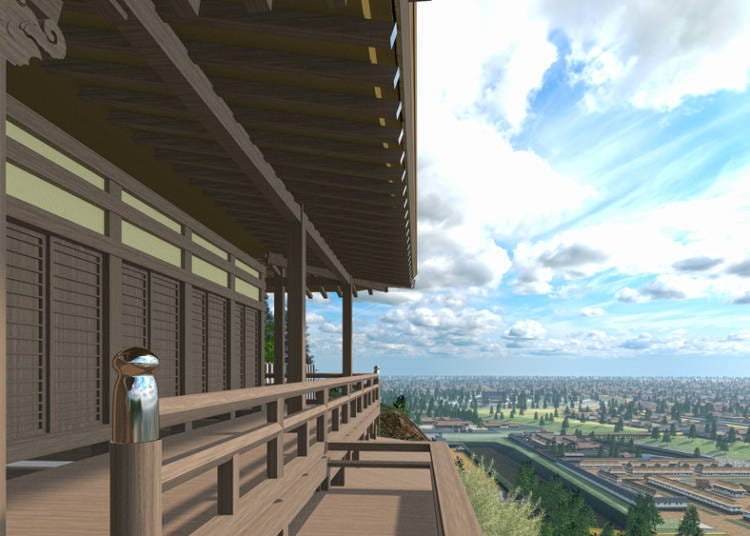 Photo credit: Aoba Castle & Honmaru Museum
Besides the ruins, you can visit Aoba Castle & Honmaru Museum, which has a video featuring a full digital reproduction of Sendai Castle, as well as a VR experience of the castle.

There's also a food court there featuring local delights from Miyagi, and it uses a ticketing system via a food vending machine to order food. As the vending machine menu includes English translations as well, it's easy for foreign visitors to use too.
仙台城跡

Address

1, Kawauchi, Aoba-ku, Sendai-shi, Miyagi-ken, 980-0862

Opening hours: Free access
Entry fees: Free (separate costs for entry to specific exhibits or experiences
Opens year round
3. Abe Kamaboko-ten Honten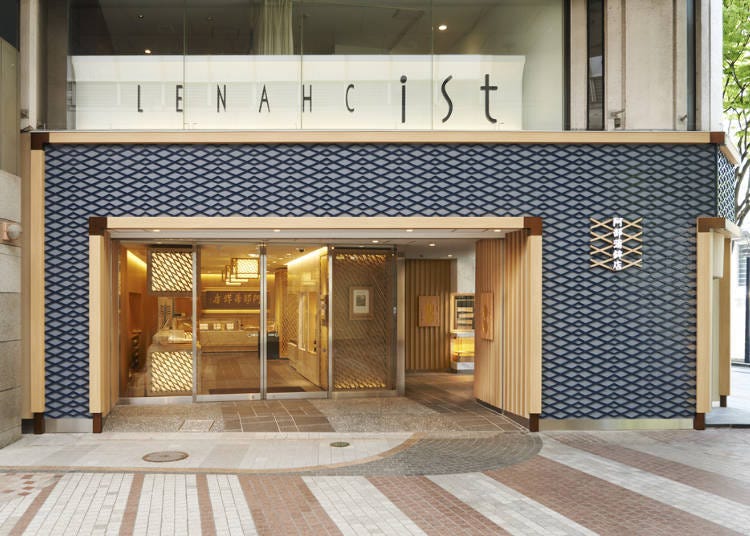 Photo credit: Abe Kamaboko-ten
If you're down to experience some local activities in Sendai, our number one recommendation is to visit Abe Kamaboko-ten Honten, just 10 minutes away from JR Sendai Station by foot.

This shop has a long history, being the home of one of Sendai's most famous local delicacies, sasa-kamaboko, fish paste shaped like a bamboo leaf. Sasa-kamaboko is made using minced white fish meat, which is then formed into the shape of a bamboo leaf and grilled.

It's a popular souvenir amongst tourists sightseeing in Sendai, and the shop has on sale everything from simple sasa-kamaboko, where you can taste the umami of the fish meat, to other, colorful varieties that include cheese and other vegetables.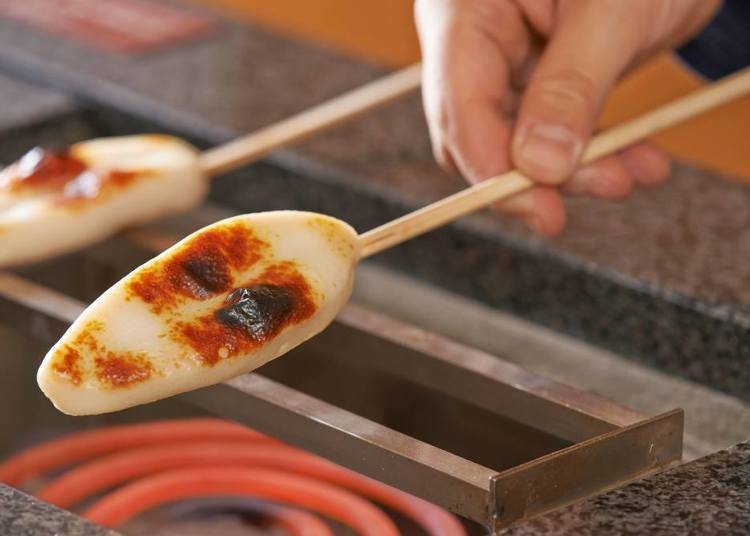 Photo credit: Abe Kamaboko-ten
The most enjoyable activity at Abe Kamaboko-ten Honten is the sasa-Kamaboko hand-grilling experience. After registering at the reception on the first floor you'll be led to the grilling corner.

After receiving your sasa-kamaboko on a bamboo skewer from the staff, you can start grilling. At the specialized grill, grill both sides of the fish paste until it is browned. The process takes about three minutes in total.

Though the staff can only speak Japanese, the grilling experience is very simple, so do not hesitate to challenge yourself to try something new! More than anything, the grilled fish paste is unexpectedly delicious, so do give it a go!

(In accordance with measures to control the spread of the coronavirus, the sasa-kamaboko hand grilling experience is suspended for April 2020.)
阿部蒲鉾店 本店

Address

2-3-18, Chuo, Aoba-ku, Sendai-shi, Miyagi-ken, 980-0021

Phone Number

022-221-7121

Business hours: 10:00 a.m. to 7:00 p.m.(sasa-kamaboko hand grilling experience from 10:00 a.m. to 5:00 p.m.
Fees: 250 yen (with tax) for the sasa-kamaboko hand grilling experience
Opens year round (sasa-kamaboko hand grilling experience is closed from 20 December to 3 January)
Photo credit: Shimanuki Honten
About 10 minutes away from JR Sendai Station by foot is Shimanuki Honten, a shop featuring traditional crafts and goods from Miyagi.

The shop has many goods featuring kokeshi, traditional Japanese wooden dolls with cute expressions on their faces.

From "Kokeshi Cans", cans with these dolls hidden inside them, to "Akari Kokeshi", a kokeshi doll with an LED light hidden inside for use during earthquakes and other emergencies, there are a wide variety of kokeshi-themed goods waiting to be discovered at this store.

Goods ordered can also be sent overseas from here. As the shop also offers tax free services, be sure not to forget your passport! (the kokeshi doll painting and delivery services are available in Japanese only)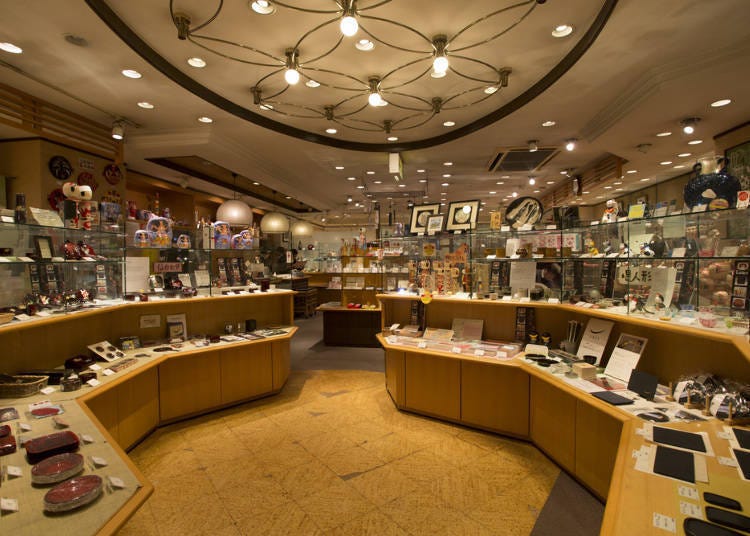 Photo credit: Shimanuki Honten
The shop offers a kokeshi painting workshop as well. You can choose from six different kokeshi of varying sizes, and one you've chosen your kokeshi of choice, you can think of how you want to draw and decorate her face and body.

The painting workshop is available every day except for days when the shop is closed. The painting can take anywhere from fifteen minutes to an hour, depending on the person, and as the store is near the station, you can take your time and enjoy the creative process to your heart's content. It'll make for a lovely reminder of your trip!
しまぬき本店

Address

3-1-17, Ichiban-cho, Aoba-ku, Sendai-shi, Miyagi-ken, 980-0811

Phone Number

022-223-2370

Business hours: 10:30 a.m. to 7:00 p.m.
Fees: Kokeshi painting experience from 400 yen (with tax)
Closed on the second Wednesday of every month
If you're looking to discover the essence of Miyagi, look no further than S-PAL Sendai, located in the building adjacent to JR Sendai station.

The first basement floor under the main building features "Omiyage-Dori", where numerous souvenir and food shops are lined up. The food shops offer many famous delicacies from Miyagi Prefecture, including sweets made from zunda, made of sweetened soybean paste, and other jams and seasonings made using local produce. Samples are available too, so don't hesitate to ask the shop staff for a taste of these treats.

Besides this, "Omiyage-Dori" is connected directly to the restaurant floor, which helps you to save time walking when looking for souvenirs and a place to eat. The second floor of the main building also has a tax-free counter.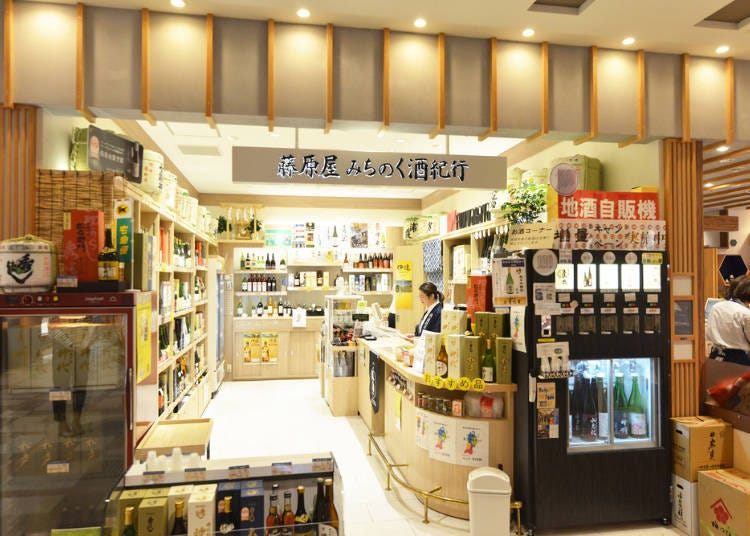 For those thinking of buying locally produced alcohol, you can check out "Date-no-Komichi" on the second floor of the east building. One of the shops there is "Fujiwaraya Michinoku Sake Kiko", an alcohol shop featuring Japanese sake and wine from the six prefectures in the Tohoku region.

At the entrance to the shop, there's a vending machine that lets you try out different wines and sake at 100 yen (with tax) a pop. As you can decide on your purchase after testing it out, the shop is highly rated by tourists sightseeing in Sendai.
S-PAL仙台

Address

1-1-1, Chuo, Aoba-ku, Sendai-shi, Miyagi-ken 980-0021

Business hours: 10:00 a.m. to 9:00 p.m. (varies by shop)
Opens year round, with irregular holidays
So how about it? Since you're already holidaying in a foreign country, make the most of your time overseas by sightseeing in Sendai!

Text by ShoePress
Book an unforgettable experience in Sendai!
Have a bit more time in Sendai? Make your trip extra memorable by booking one of these recommended tours on our partner site, Voyagin!
*This information is from the time of this article's publication.
*Prices and options mentioned are subject to change.
*Unless stated otherwise, all prices include tax.