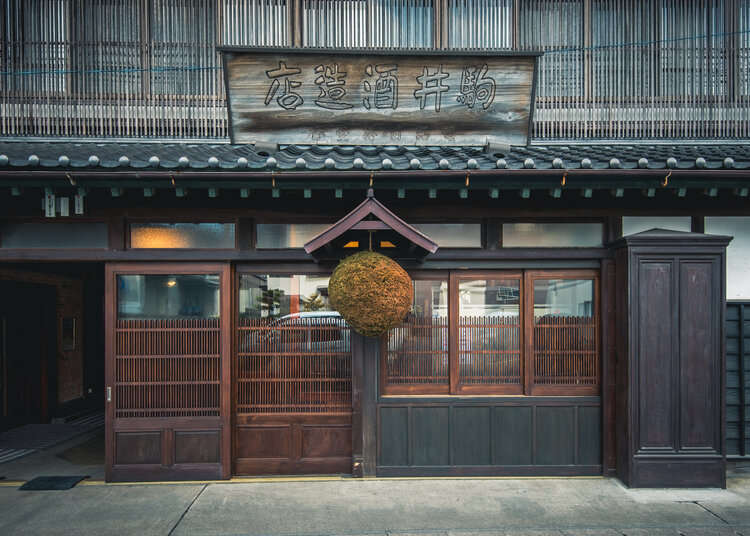 Fancy a drink while in Tohoku and looking to learn more about sake and sake production? Take a Sake Tour at Hachinohe Brewery, where you'll get a tour of their facilities, learn more about the process of making sake, and even enjoy a tasting! It'll be hard not to learn how to kampai (bottom's up!) by the end of the tour. There are no snacks, so pad your stomach beforehand.

Hachinohe is beautiful year-round but winter turns the landscape into a pure white snowy land, and is worth a visit for those who love onsens and winter wonderland. Autumn colors in Tohoku are also worth a visit.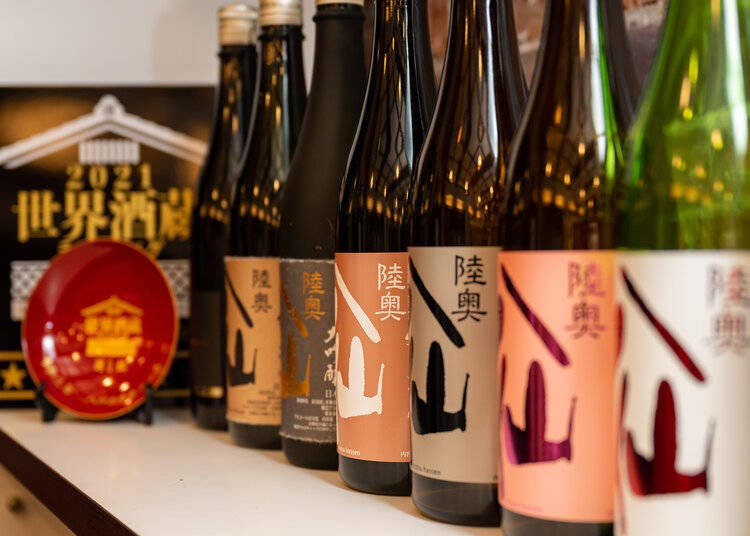 (Photo: Hachinohe Sake Brewery)
Sake, or Japanese rice wine, is fermented alcohol made from fermenting rice, koji (fermented rice mold), and yeast, with clean water. Water is an essential part of the process, and the composition of the water can affect the eventual taste of the sake.
Different types of sake can be produced by adding or omitting steps to the production process, including sparkling sake, sweet sake (amazake), and raw sake (namazake).

Rice grains are polished before they are added in the production process, and usually the higher the degree of polishing, the clearer the taste of the sake and the more expensive it is.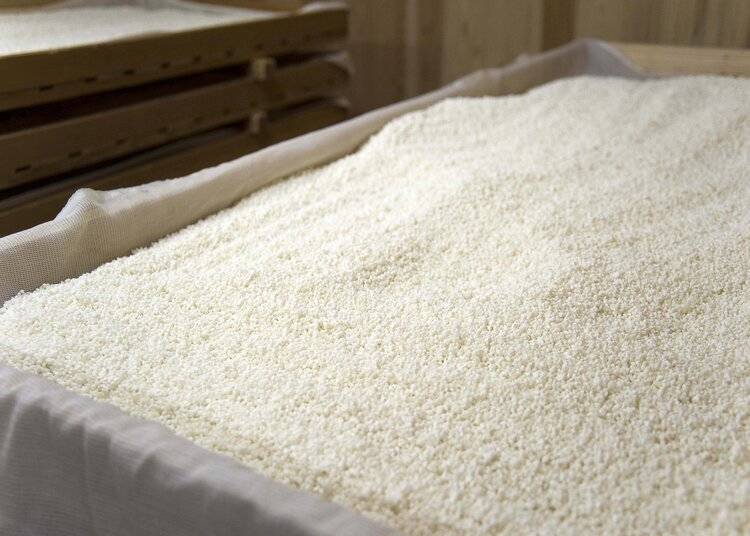 (Photo: Hachinohe Sake Brewery)
The two most common types of sake explanations you will see on shelves are Ginjo, and Daijingo. Ginjo is when the rice is polished at least 40 percent, while Daiginjo is at least 50 percent.
Located in the southeast of Aomori, Hachinohe City in Northern Japan is a city right by the Pacific Ocean with sparkling blue sea views on clear days, and an abundance of amazing seafood that comes through its port.

Perfect for seafood lovers, or those looking for an off-the-beaten-path track through Northern Japan, the Tohoku Shinkansen running between Tokyo and Shin-Aomori also makes a direct stop at Hachinohe, making for easy access from all the major cities, and only a 2 hours 50 mins direct train ride from Tokyo.
Tour Details
Tour Duration: Around 1 hour for the brewery tour, with another few hours to experience Hachinohe.
Hours: 10:00 a.m. - 4:00 p.m. from Mondays to Fridays (open on Saturdays in the winter season). Last tour admission is at 3:00 p.m.
Tour Cost: 500 yen. Make reservations on their website, or call to book a spot in advance (in Japanese). The tours are mostly in Japanese, but they still do tastings and a walk-through even if you don't speak Japanese.
Expert tips to enjoy the brewery experience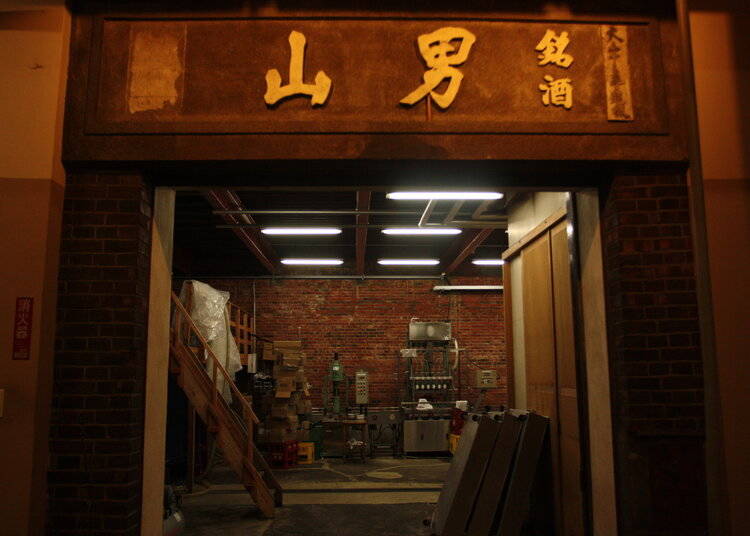 (Photo: Hachinohe Sake Brewery)
First and foremost, never go on an empty stomach! Sake can be extremely strong with an average alcohol content of around 13 to 17 percent, and you might find yourself too tipsy to enjoy the rest of your day if you do the tasting on an empty stomach. Have some snacks or go after a big meal in order to pad things.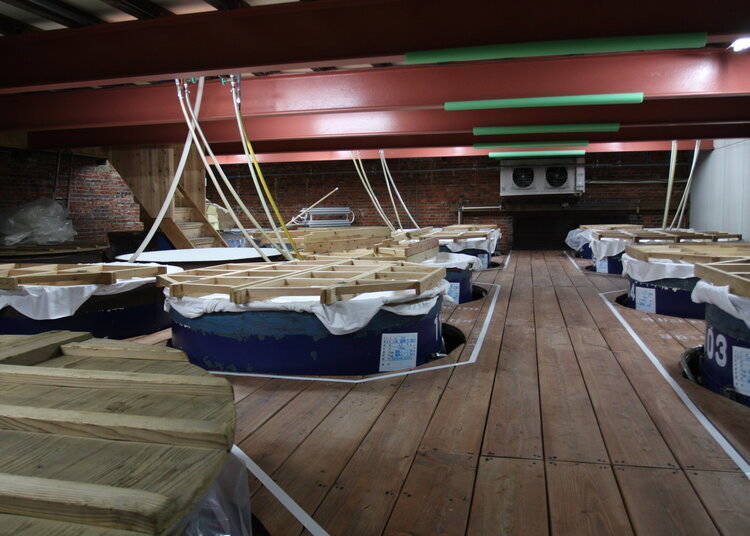 (Photo: Hachinohe Sake Brewery)
Always make advance reservations. You will have to make a reservation in order to visit, and this is also the case for most breweries around Japan. Sampling of the sake is also possible without the tour, but you'll have to let the brewery know in advance.

For the curious, you can opt to tour the facilities, and finish off with a round of sake tasting at the end with different options to choose from depending on whether you prefer sweet or dry sake.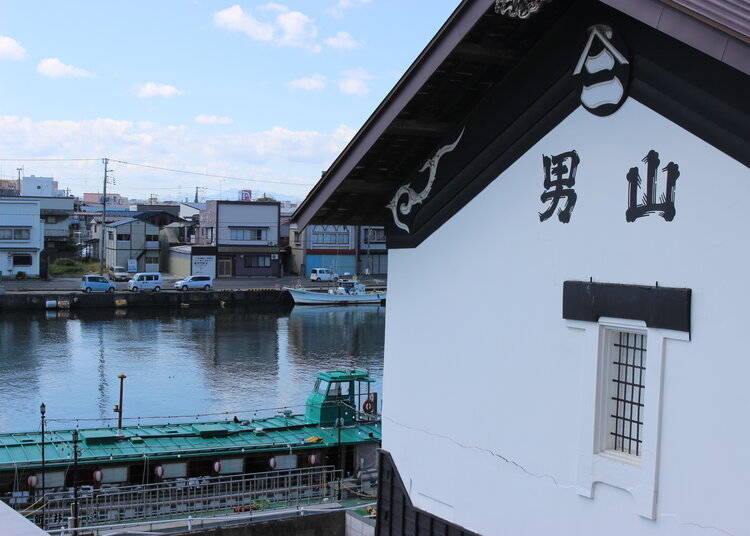 (Photo: Hachinohe Sake Brewery)
Founded in 1775, Hachinohe Brewery was established in the Genbun Era by Shozaburo Komai, who left the country of Omi with dreams of brewing sake in the Mutsu region of Japan, modern-day Fukushima, Iwate, Miyagi, and Aomori prefectures.

The sake brewery has continued through the generations, and is run by the eighth generation of Shozaburo. The brewery uses Aomori rice and yeast, as well as water from Hachinohe and Kanizawa, and their two most popular sakes are Mutsu Hassen (陸奥八仙), and Mutsu Otokoyama (陸奥男山).

The interesting thing about Hachinohe Brewery is their ability to innovate and change through the ages. Their tasting lineup also features different sake concocted by and made by their brewers, ranging from fruity to sparkling, each with a photo of their brewer on the label, and an explanation of why they made this sake the way it is and an explanation of the label design - a great way to engage their younger brewers.

They're also active on social media and with the community, running festivals and music events, as well as social campaigns such as a sake cocktail competition (ongoing in June 2023). introducing their sake lineup along with recommended food pairings.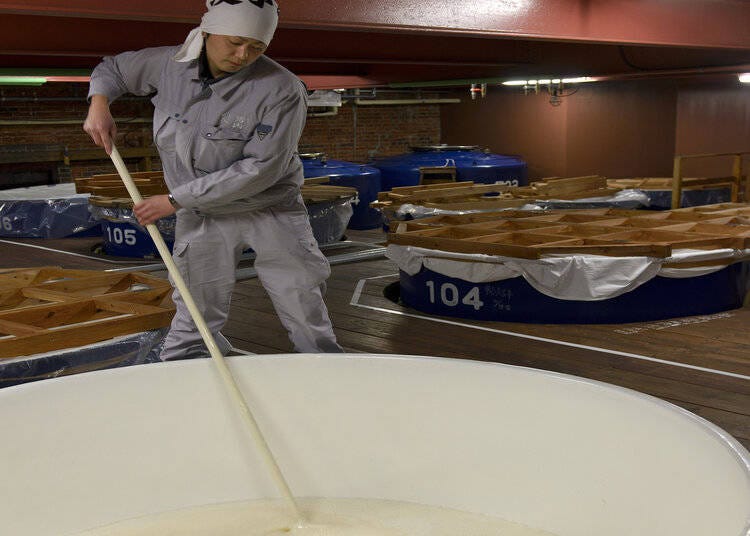 (Photo: Aomori Prefecture Tourism Office)
Beyond traditional sake, Hachinohe Brewery has a different lineup aptly named "new genre", including yogurt liquor, spirits, sake that tastes like IPA (made from rice, koji, and hops), and using secondary fermentation in the bottle methods in champagne to make sparkling sake.

What about the leftover koji from the sake process, you might ask? You can get bath bombs made from these sake koji, with hints of natural scents such as eucalyptus and lavender.

Hachinohe Brewery also collaborates with a neighboring Japanese dessert shop, where they use the sake to create little desserts.
Why should you try Sake in Japan?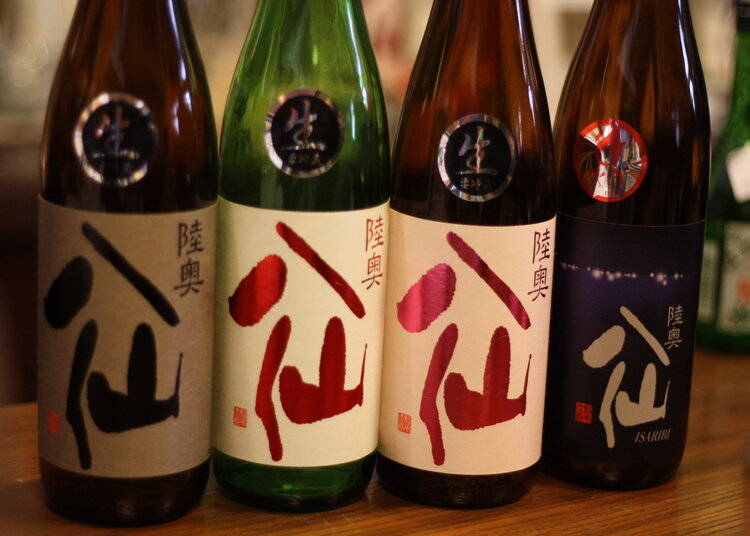 (Photo: Hachinohe Sake Brewery)
Sake is a great pairing for different types of food, and despite its long history and preservation of traditional methods of sake production, there is also a lot of innovation within the sake game, bringing sake lovers today a wide-ranging variety of tastes to choose their poison from.

Furthermore, each region of Japan has different types of sake that they are particularly proud of, and it can be a fun activity to also try a different sake from each region you are visiting.
八戸酒造(株)

Address

9 Aza Honcho, Oaza Minatomachi, Hachinohe City

Nearest Station

By train: 5-minute walk from JR Hachinohe Line Mutsu-Minato Station
Bus: Hachinohe City Bus / Nanbu Bus – 5-minute walk from "Shincho" bus stop


Phone Number

0178-33-1171
Other places to visit while in Hachinohe
・Tatehana Wharf Morning Market
The Tatehana Wharf Morning Market in Hachinohe is a must-visit. Boasting over 300 vendors every Sunday with goods ranging from local seafood, produce, food stalls to items such as antiques, homewares and even cars, there is also live music and hangout spots for people to socialize and simply enjoy their Sunday morning. Open every Sunday from daybreak to around 9 a.m., it's a morning market for the early riser.

・Art and Culture in Hachinohe
Hachinohe Art Museum in downtown Hachinohe is an architectural point of interest, with the intention of engaging visitors to take part in the art exhibits, and having an experience instead of merely looking at artworks. The Art Museum is also a symbol of Hachinohe bouncing back after the 2011 Great Eastern Japan Earthquake.

・Take a walk in Hachinohe
With its location right by the sea, there are tons of options for nature walks in Hachinohe. Check out Samekado Lighthouse, one of the best places to enjoy a panoramic view of the Pacific Ocean and to take a leisure walk by the sea, and the Hashikami Coast, where you'll enjoy a coastline that has beaches, grasslands, and rocky reefs all in one walk. There are also hiking courses for the more active travellers.

・Fancy a sip and a walk around Hachinohe?
Taking a trip down to Hachinohe is worth it no matter if you are looking for a place to enjoy sake, or to take leisurely nature walks by the ocean such as the nearby Michinoku Coastal Trail. With its easy access from Tokyo and proximity to onsen towns and areas, it can also be the perfect weekend trip destination.
Written by: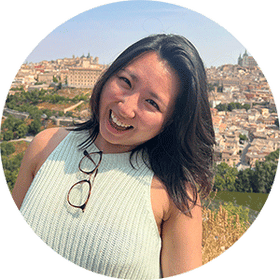 *This information is from the time of this article's publication.
*Prices and options mentioned are subject to change.
*Unless stated otherwise, all prices include tax.
Limited time offer: 10% discount coupons available now!