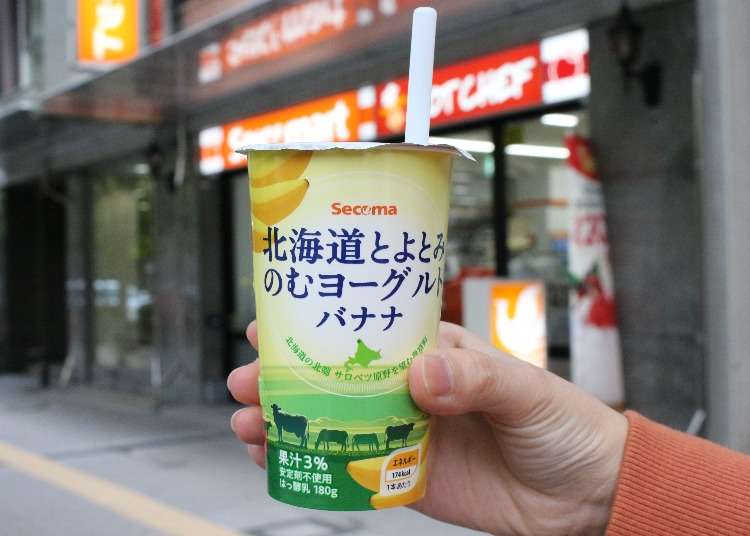 If you've been to Hokkaido, you've probably seen a Seicomart convenience store somewhere before, known affectionately by locals as just Secoma. In fact, this ubiquitous chain store isn't just a local favorite - it's becoming a huge hit among foreigners as well, especially in recent years.

What's the reason for its popularity? A lineup of unique original food products that utilize ingredients sourced from Hokkaido itself! But do these items really live up to the hype? A closer look at the shop's regular products and some new ones that have been added to the lineup after spring 2020 will reveal the answer.

We'll also visit a couple of unique shops with special decors that are worth making a memorable trip down to. Join us as we find out the secret behind Secoma's popularity together!
1. Hokkaido Melon Soft Serve Ice-Cream: Enjoy the cold fragrance of Japan's mellow melon meat!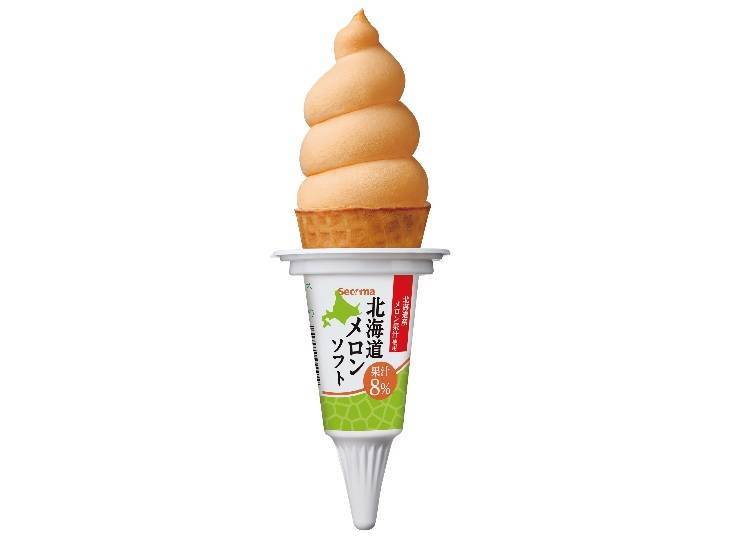 The "Secoma Hokkaido Melon Soft Serve Ice-Cream (199.80 yen)" has maintained its top spot at the ice-cream bestseller ranking every single year and is a perennial favorite you can't go wrong with. Don't let its fluffy and adorable appearance fool you, because this is the real stuff!

Not convinced yet? Maybe its impressive ingredients will change your mind. The ice-cream is made from milk and fresh cream from Toyotomi town, a well-known dairy production area in Hokkaido, and added with more than 8% of Hokkaido muskmelon juice to produce a fragrant and richly-flavored ice-cream that melts luxuriously in your mouth.

It helps that the tasty treat is available at a very reasonable price as well! Did you know that many Hokkaido locals love to eat their ice-cream in heated indoor environments during the dead of winter? For the full local experience, get this readily available soft-serve ice-cream and relish it in the warm comfort of your hotel room to see for yourself why it's such a beloved winter activity in the region!
2. Hot Chef: Don't miss their delightful "Katsudon" and "Fried Chicken" options!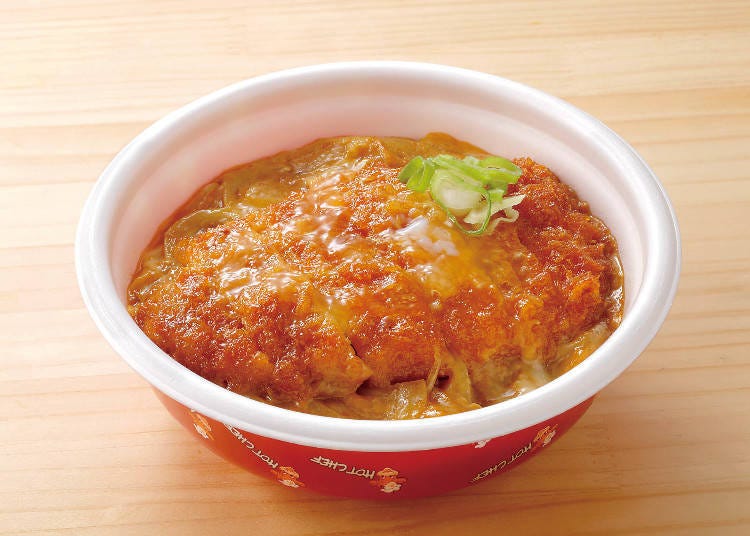 One of Secoma's most endearing attractions is the Hot Chef series of bento and deli products prepared by hand in the shop for maximum freshness. The "Katsudon (540.00 yen)" option is the most popular product of the series. It comes with breaded pork deep-fried in the shop itself and half of a soft-boiled egg.

The crunchy bread crumbs, tender meat, and syrupy egg are a wonderful combination bound to satisfy any cravings. Don't forget to sprinkle some sauce for enhanced umami!
Not ready for a full meal yet? Then try their "Fried Chicken (260.28 yen)"! These chicken chunks have been carefully cooked in the shop to ensure that everything, right down to the meat seasoning, is done just right.

The food pieces are placed in a cup so that customers can carry them around easily. This also allows you to eat them in your own car without making a mess as well!
3. Hokkaido Toyotomi Yogurt Drink: Now with a new flavor for Autumn 2020!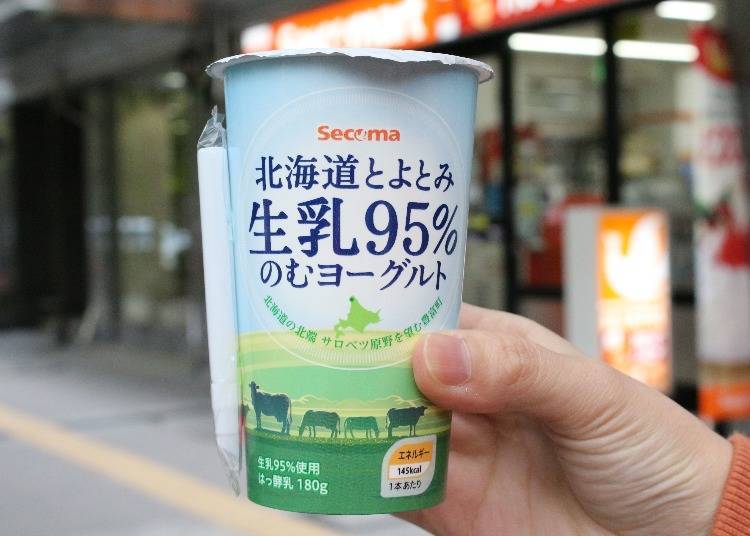 Toyotomi milk comes from healthy cows in Toyotomi town that have been well taken care of. As a result, they produce rich and flavorful Hokkaido milk, part of the reason why Hokkaido has been heralded for the longest time as a dairy kingdom!

This high-quality milk is used to make this smooth and delicious Hokkaido Toyotomi Yogurt Drink that is free of the tangy sting commonly experienced with yogurt products. Instead, the drink is mild and tasty.

Since its introduction to the shelves in 2017, more than 30,000 yogurt drinks have been sold in the three years. Needless to say, it is one of Secoma's signature store products.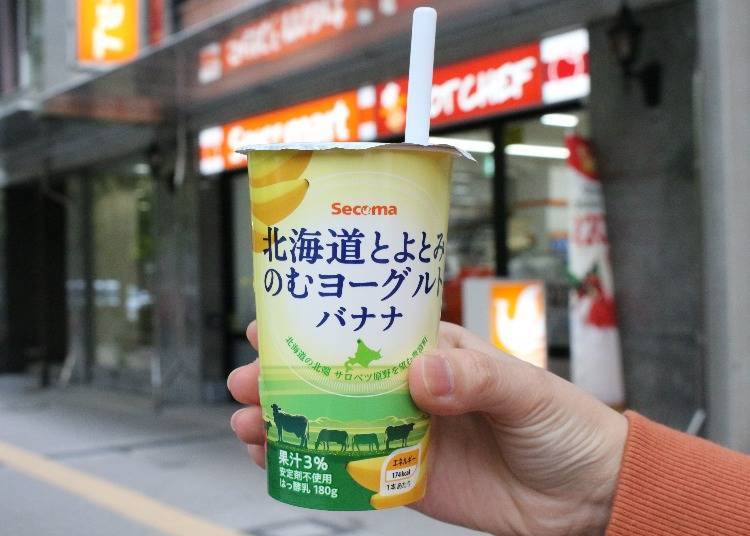 Since September 2020, a new flavor has entered the fray, and its name is banana! The aromatic fragrance of ripe bananas adds depth to the yogurt and leaves a naturally sweet aftertaste.
4. Mint Highball: A refreshing new product in 2020 made from Hokkaido-grown mint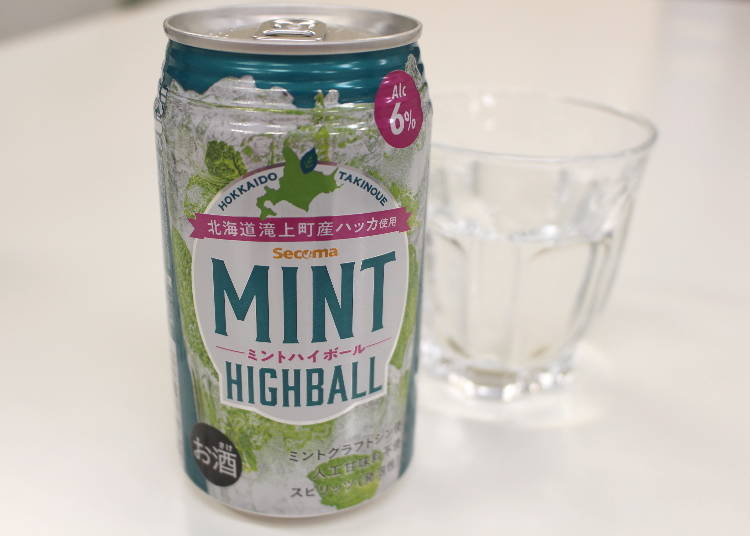 "Mint Highball (129.8 yen)" is a new and original product that first hit the shelves in June 2020 that allows you to experience the taste of Hokkaido and Secoma in a single drink.

The mint used is from Takinoe town, one of the rare few local mint production areas in Japan. With help from companies and farmers in the local region, the convenience store procures local mint oil and dried mint leaves to use in the making of this refreshing highball that is easy on the throat, due to the mint's high concentration of menthol.

The tart shequasar juice also brings out the mint's unique aroma and cooling sensation.
5. Secoma Nonwoven Mask Made In Japan: A protective mask developed by Seicomart itself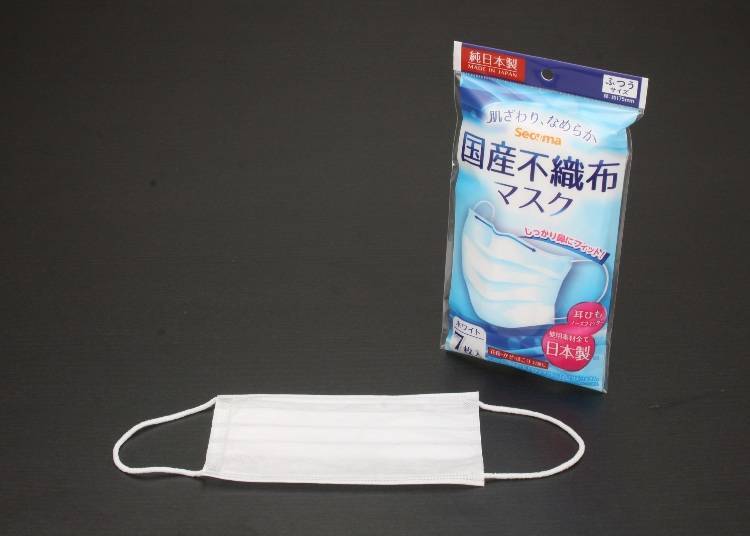 Masks are essential products for daily life. Because there was a time where all of Japan was hit with a mask shortage, Seicomart decided to start manufacturing their own masks. Since September, the "Secoma Nonwoven Mask Made In Japan (7 per pack, 283.80 yen)" has made its debut in all retail shops under the group.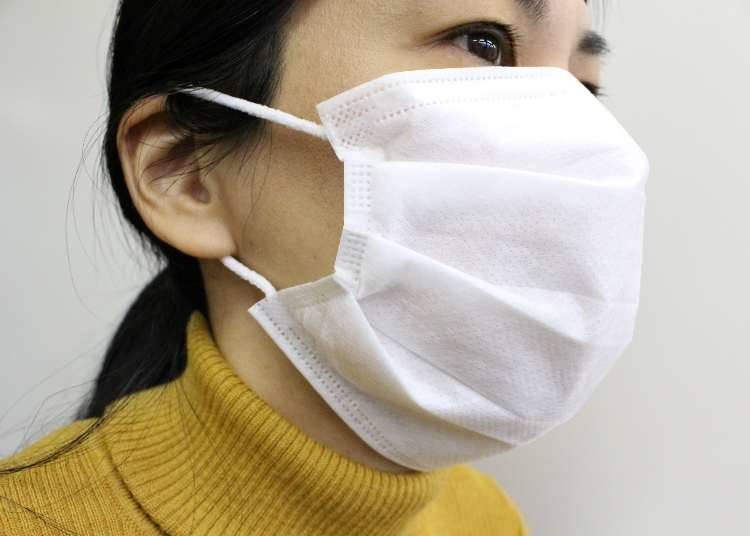 Everything in the mask is made using local materials, from the nonwoven cloth to the nose bridges and elastic strings. In fact, these masks are being manufactured in a newly established Secoma company factory in Ishikari town, which means the entire mask-making process is done domestically!

The cloth is soft and gentle on the skin. The nose bridge fits comfortably as well. All in all, the product is of an excellent build. You'll certainly make many friends and family very happy by bringing this back from Hokkaido as a souvenir!
Two Very Special Secoma Shops in Sapporo!
Let's now turn our attention to two exceptional Secoma shops that we think are worth making special trips to!
1. The Knot Sapporo Shop: A stylish new way to shop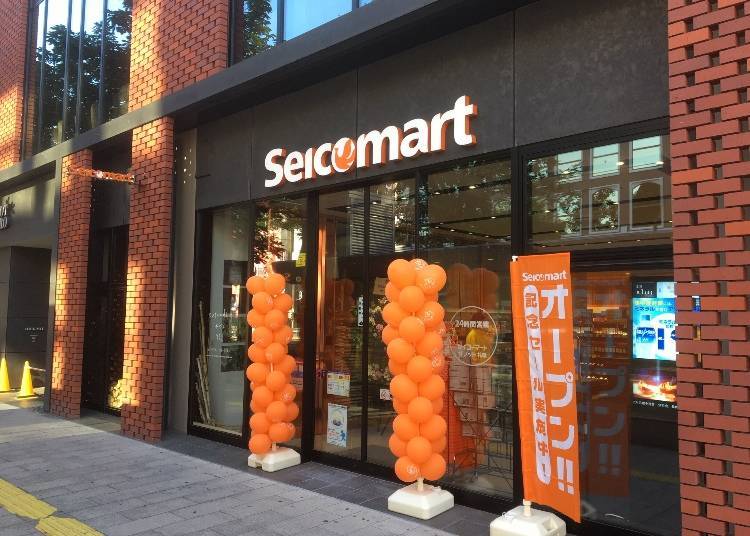 The first shop on our list is The Knot Sapporo Shop, which is located on the first floor of a newly-built hotel in Tanukikoji in central Sapporo. The decor and furniture and fittings of the shop have all been customized to fit with the hotel's overall stylish design. Step in and you'll see that the vibe here is distinctly different from the other Secoma around Hokkaido!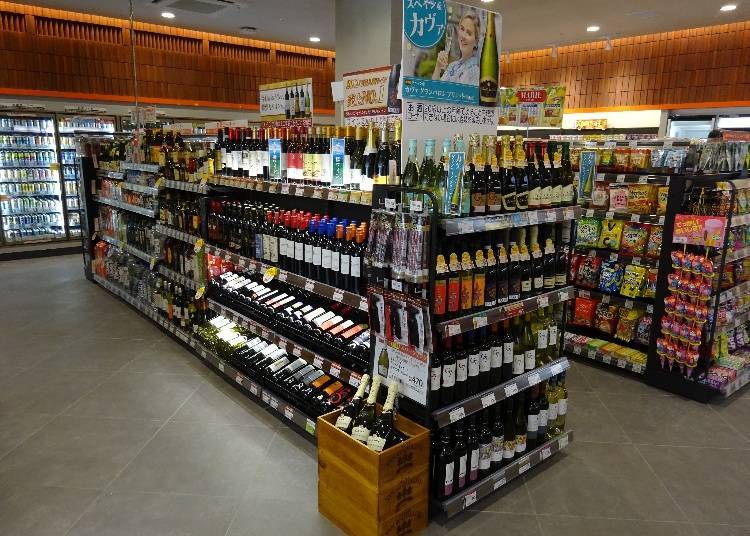 A little known fact about Seicomart: They actually started as a liquor shop, and so you can bet they know their alcohol well! This is also reflected in the large variety of liquor available in Secoma stores. The wine corner in the Knot Sapporo Shop is no exception. Being able to buy wine imported from all over the world at a reasonable price is a great draw as well.

Whether your preferred flavor is fruity or spicy, you'll have all that and more available at your fingertips here. Needless to say, Hokkaido brews such as Tokachi Ikeda town's Tokappu wine or Tokachi wine can be found here as well.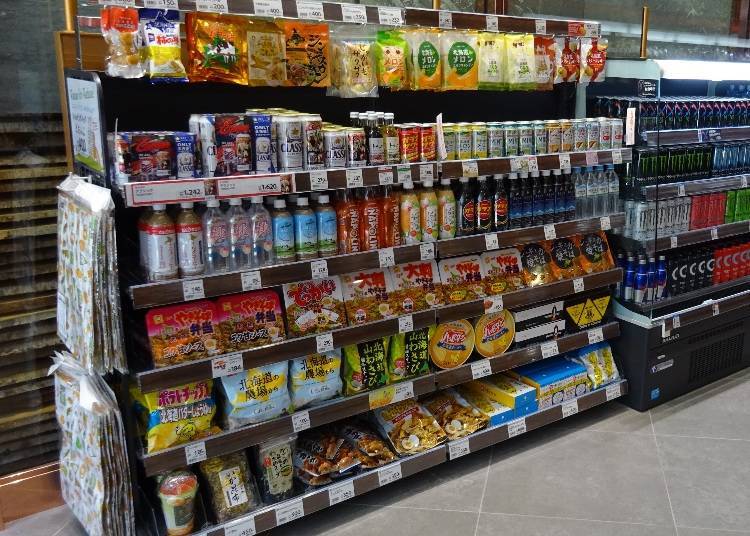 Tucked in the shop's corner is a sales section featuring a selection of the best local products, from original food made with Hokkaido ingredients to products that can only be bought in Hokkaido. This is the corner to turn to if you're ever in doubt about what souvenirs to buy home!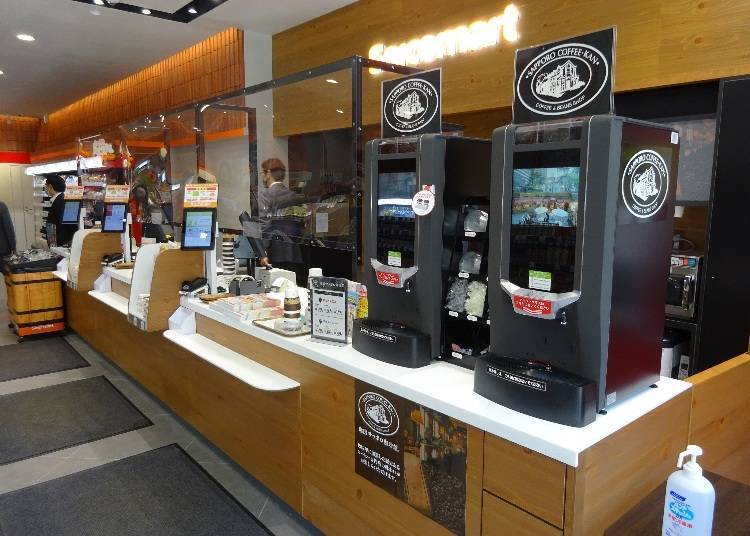 Hot Chef is at your service here as well, with a great addition: Coffee brewed by a traditional Sapporo coffee specialist shop called Sapporo Coffee Kan. What this means is this Secoma is the perfect pit stop to slide into for rest and refreshments in between sightseeing destinations. Cashless payment options such as credit cards, e-wallets, and QR codes are accepted.

As part of the shop's comprehensive measures against the spread of Covid-19, cash registers have been installed with vinyl sheets to prevent airborne droplets, the shop is ventilated regularly, and all staff are required to put on a mask, disinfect their hands, and go through a health check before being allowed to work. Customers are also required to put on a mask before being allowed entry. There are antiseptic solutions available throughout the shop for use.
Seicomart The Knot Sapporo

セイコーマート ザ ノット 札幌店

Address

Hotel The Knot Sapporo 1F, 3-16-2, Minami Sanjonishi, Chuo-ku, Sapporo-shi, Hokkaido

Phone Number

011-211-8744

Hours: Open 24 hours
2. Seicomart Hokkaido University Store: A haven of relaxation in more ways than one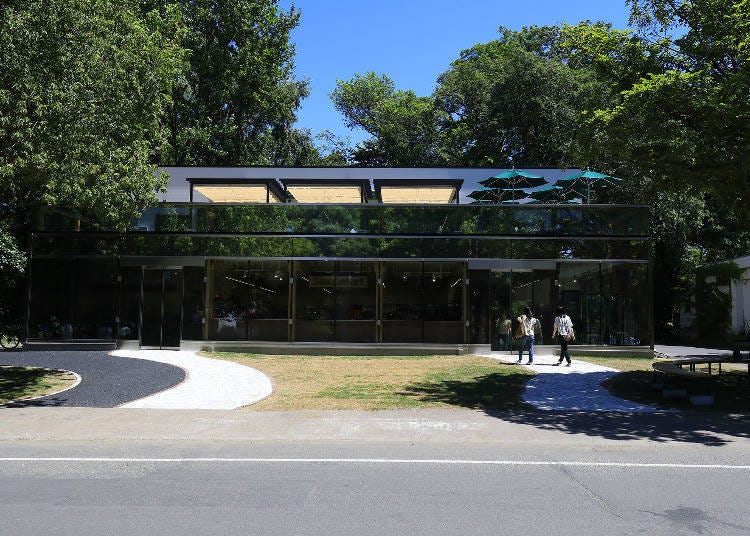 Since the campus of Hokkaido University is a popular sightseeing spot among tourists, the Secoma here is likewise uniquely designed to appeal to them.

The shop is built with larch wood materials from Monbetsu, which makes the atmosphere warm and welcoming. This wooden decor also allows the shop to blend in with the campus's greenery and provide a space for comfortable relaxation.

The first floor contains an information space and shop area, while the second floor is a rest space where customers can sit down for a meal or drink. This area is also sometimes used for events.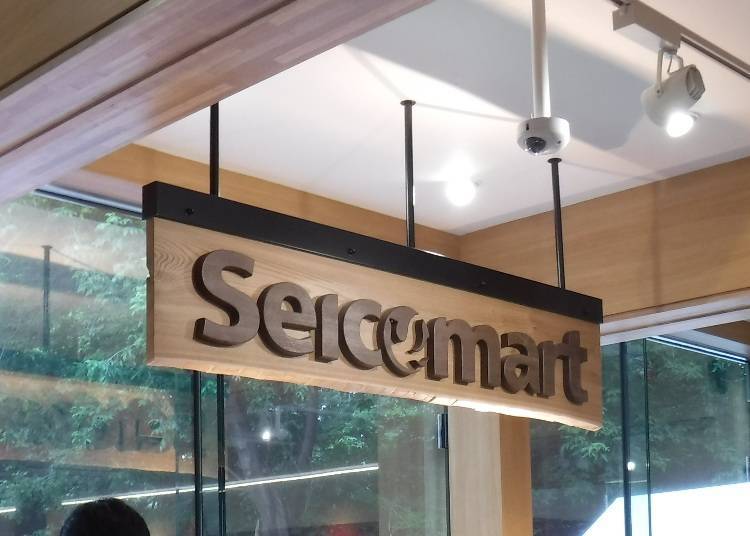 The shop's unique signboard is sure to leave a deep impression on visitors as well. It is made from Japanese elm, a tree that is symbolic of Hokkaido University. Specifically, the wood came from a Japanese elm tree in the campus that collapsed during a heavy typhoon in 2004.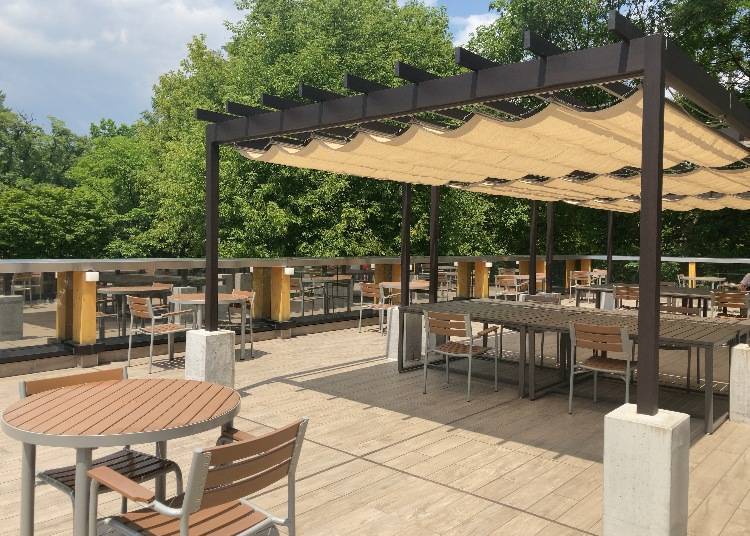 On the rooftop of the building is an open terrace area where quality rest can be had while being caressed by the gentle and refreshing breeze flowing through the campus. Every summer, a "Green Jingisukan Wine Garden & Beer Festival" is held on this terrace and around the shop for all to enjoy some classic draft beer that's only available in Hokkaido, fresh from the barrel. This event is certainly only possible in this shop due to its unique structure! (Details and reservations at: https://www.seicomart.co.jp/instore/reserve-hokudai.html; in Japanese)

Other than Secoma's home brands, the shop also sells Hokkaido University original goods and shop-exclusive products such as a special dorayaki (red-bean pancake) that was collaborated on together with the university. The shop has also installed the latest road heating system here for visitor convenience. You can really tell the shop has a Hokkaido pedigree!

The shop has implemented many measures to prevent the spread of Covid-19 and allow customers to shop and relax in peace. Like other Secoma, all staff here are required to put on masks before entry. The shop is regularly ventilated, and a wide variety of contactless payment options are available. Only a certain number of people are allowed in the eating space at once.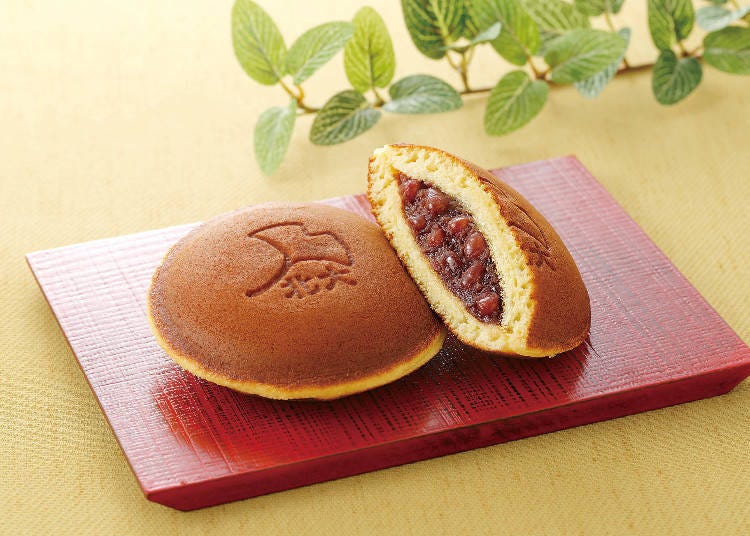 Seicomart Hokkaido University Store

セイコーマート北海道大学店

Address

7 Chome Kita 11 Jonishi, Kita Ward, Sapporo, Hokkaido 060-0811

Phone Number

011-768-8246

Hours: Open 24 hours (may change depending on the season)
Seicomart continues to push out one high-quality original product after another while placing great importance on local Hokkaido ingredients and production areas. Some of these products are only available for a certain season, so if you're making plans for a Hokkaido trip, add a little convenience store shopping trip or two to the itinerary as well to truly immerse in the local experience!

* All prices are inclusive of tax. Prices may differ depending on shop.
* All information is accurate as of October 2020.

Text by: Minna no Kotobasha
English translation by: Huimin Pan
*This information is from the time of this article's publication.
*Prices and options mentioned are subject to change.
*Unless stated otherwise, all prices include tax.
Search for International flights