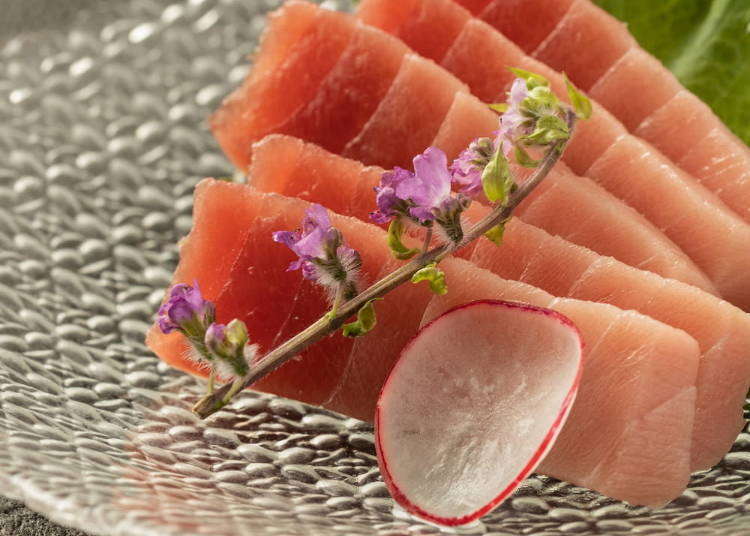 When you're thinking of food to eat in Sapporo, one thing should come to mind: sushi! Sushi and seafood restaurants in Sapporo are world-class. In fact, Japan's Hokkaido area is known for its amazing seafood.

It's said that the cold weather and being surrounded by four different seas (the Pacific Ocean, the Sea of Japan, the Sea of Okhotsk, and the Tsugaru Strait) are just some of the reasons - but it helps when you have a chef with a good eye, too!

This means that in every season, a large variety of seafood specialties are transported to the Sapporo markets directly from the various ports in Hokkaido. An amazing feature of Sapporo is that you can eat fresh, delicious food at very reasonable prices.

So, let's take a look at these three popular all-you-can-eat sushi restaurants in Sapporo!
1. Yamaichi Nemuro Shokudo: All-you-can-eat Sapporo seafood lunch for 880 yen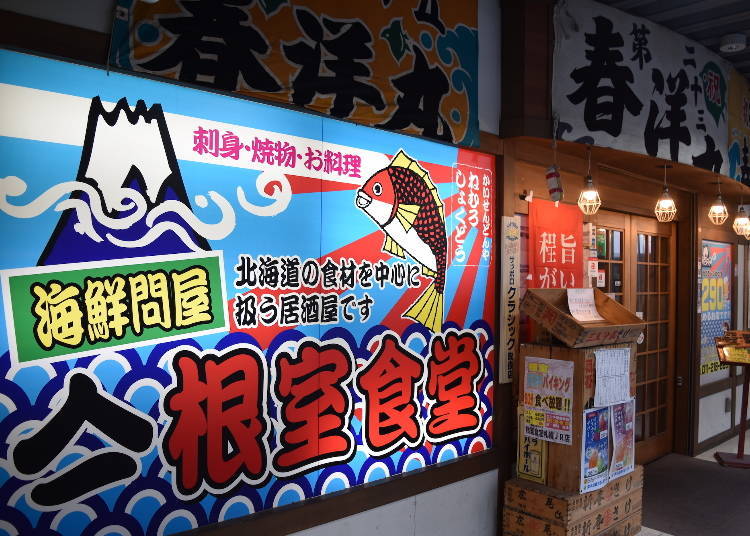 Nemuro Shokudo is a popular seafood izakaya with a shop in front of Sapporo Station and Susukino. At "Yamaichi Nemuri Shokudo Sapporo JR Shop," you can enjoy their all-you-can-eat lunch.

You can enjoy fresh raw, grilled, and fried fish dishes for 90 minutes, and you can also add an all-you-can-drink option. The food all-you-can-eat goes for the surprisingly low price of only 880 yen for adults and 440 yen for children (tax not included).

This seafood restaurant is a 5-minute walk from Sapporo Station, and you won't have any trouble finding the way if you walk westwards along the underpass. Lunch service is from 11:30 am to 03:00 pm on weekdays and Saturdays.

It's a very popular fish shop and long lines usually form before it even opens. It's a good idea to visit the store early, or after 1:00 pm, to avoid crowds.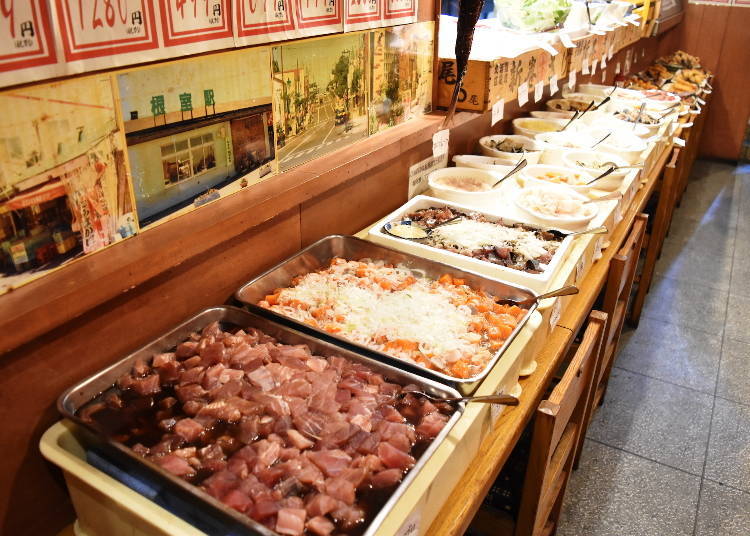 More than 30 kinds of seafood and fried foods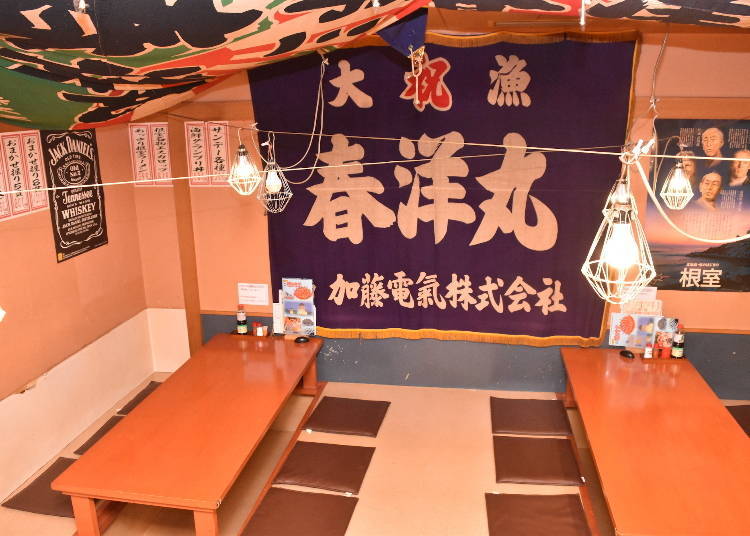 Upon entering, you pay and have a seat at a typical Japanese table, with tatami seats where you can stretch your legs. While it is all-you-can-eat, you are not allowed to leave any leftovers (if you do, you need to pay an extra 500 yen).

Should you stay past the time limit, 300 yen per person will be added to the bill every 15 minutes, so eat as much as you can within 90 minutes.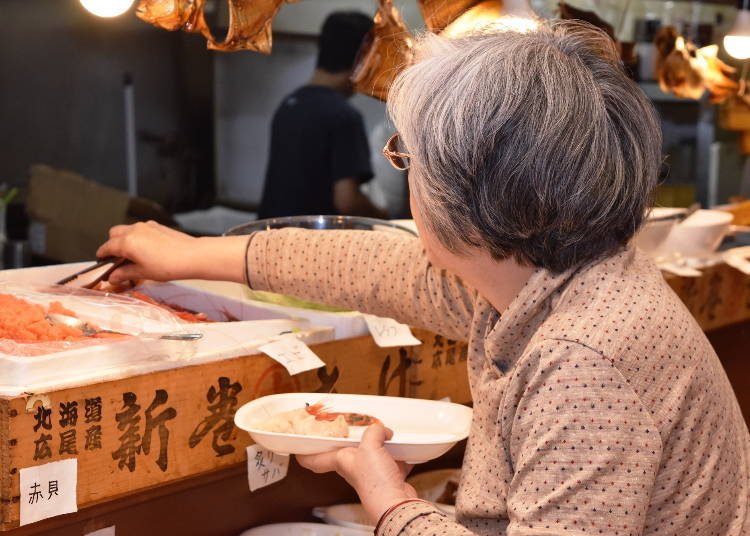 A popular feature that distinguishes Yamaichi Nemuro Shokudo from seafood restaurants in Sapporo is that you can make your own kaisendon seafood bowl however you prefer, combining all the seafood and fried dishes however you want to.

You will find tuna, salmon, bonito, scallops, mackerel, sweet shrimp, octopus, sea bream, red shellfish, white fish, northern shellfish, crab flakes, kazunoko, mentaiko, and more.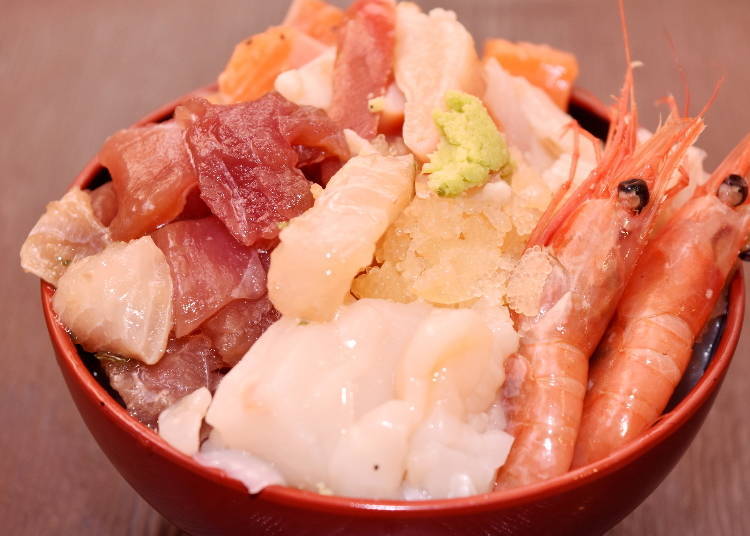 There is also a "Special Seafood Bowl" already prepared and with no rice. You won't need to choose everything at one time. You can go back and refill your plate as many times as you want. This is a shop with a very good cost-quality ratio, as well as a high degree of freedom that will surely satisfy you.
Yamaichi Nemuro Shokudo (Sapporo JR Shop)

ヤマイチ 根室食堂 札幌JR店

Address

Sapporoeki nishiguchi koukaka, 6-1-1, Kita 6-jonishi, Sapporo Shi Kita Ku, Hokkaido 〒060-0806

Phone Number

011-218-8881

Open: Monday-Saturday 11:30am to 03:00pm, and 05:pm to 11:30pm (last order for food 10:30pm, last order for drinks 11:00pm). Sunday/holidays 05:00pm to 11:30pm (same last order times).
Closed: Open daily
2. Manbaya Sapporo Susukino: 150 dishes, all-you-can-eat, and private seating areas!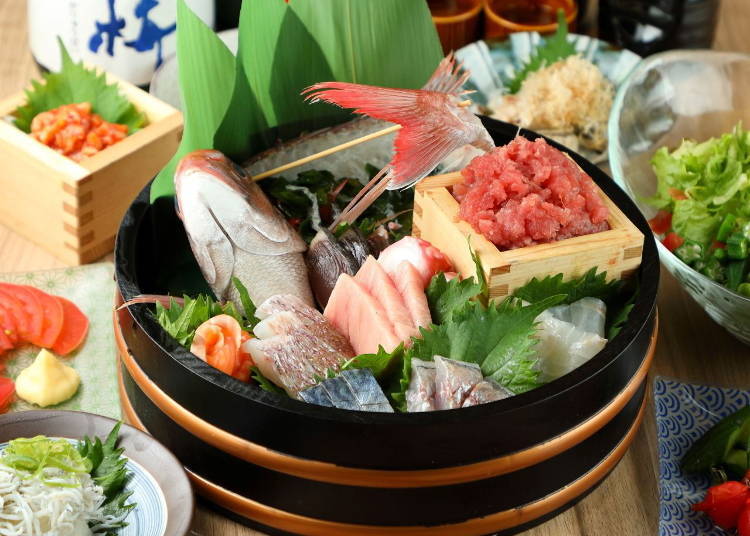 Manbaya at Sapporo Susukino is a 3-minute walk from Susukino Subway station, with easy access and popular among locals and tourists alike. The all-you-can-eat and all-you-can-drink courses let you choose among 150 different options, including fresh fish, hot pots, snacks, and desserts perfect for cold winters, at a price of 3000 yen for 120 minutes (+500 yen on weekends) for outstanding cost-quality ratio.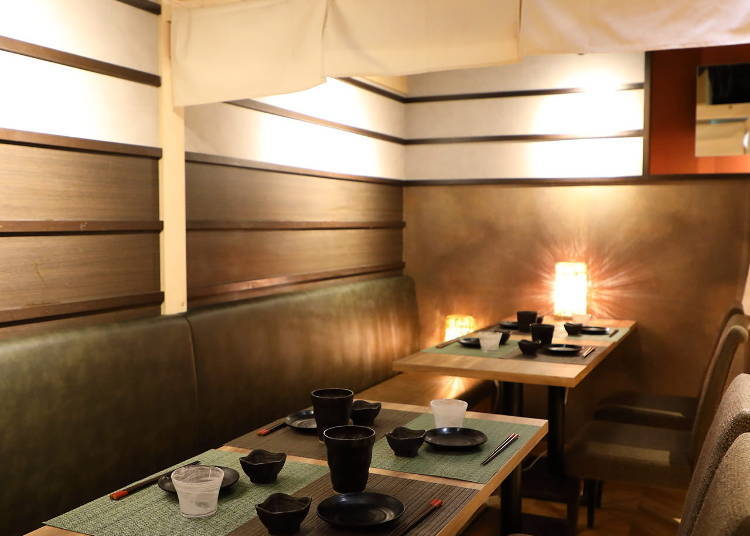 This quality seafood restaurant in Sapporo has a total of 84 seats and all seating areas are private. It can accommodate groups of 2-60 people, so feel free to visit with family and friends. Each room has a Japanese atmosphere, creating a calm and relaxing environment.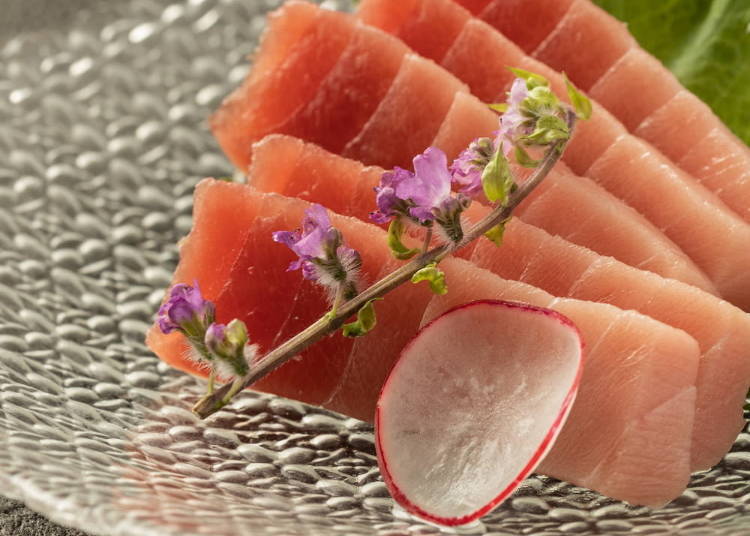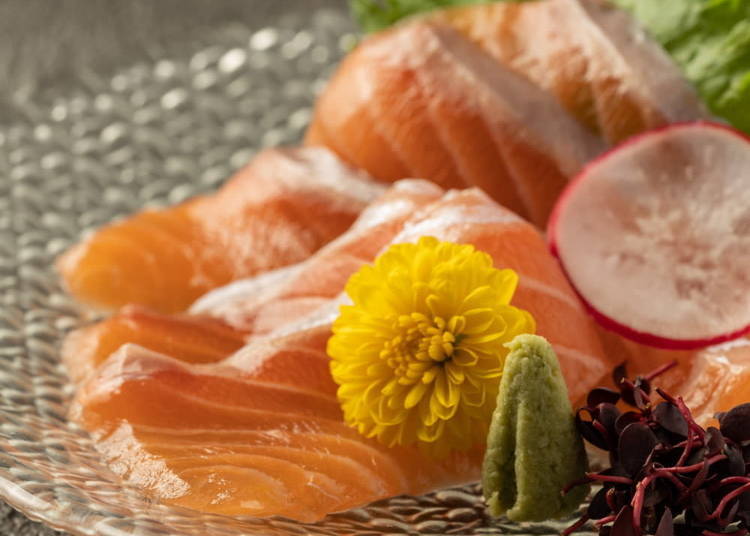 The fresh fish menu includes tuna sashimi, salmon, Shima mackerel, as well as broiled dishes that are highly popular. The standard course is filling enough, but you can also have all-you-can-eat meat and sushi for an extra 300 yen, and you can choose all-you-can-eat beef, pork, crab shabu-shabu, and meat sushi for 1,500 yen, plus even more luxurious choices.

Drinks include beer, highball, sours, wine, sake, and shochu, as well as a variety of soft drinks, for those who don't want to drink alcoholic beverages.

If you order all-you-can-eat but can't finish what you ordered, you may be charged an additional fee. The last order for food and drinks is 30 minutes before closing time, but since hot pots and sushi take time to serve, order them before the last order limit.
萬腹屋 札幌すすきの店

Address

F-45 Bld. B1F, 5-8, Minami 4-jonishi, Sapporo Shi Chuo Ku, Hokkaido 〒064-0804

Phone Number

011-596-7933

Open: Monday-Thursday 05:00pm to 12:00am, Saturday 04:00pm to 02:00am, Sunday and holidays 04:00pm to 12:00am.
Closed: Irregularly
3. Hyakuya Hontei: All-you-can-eat Grilled Seafood in Sapporo!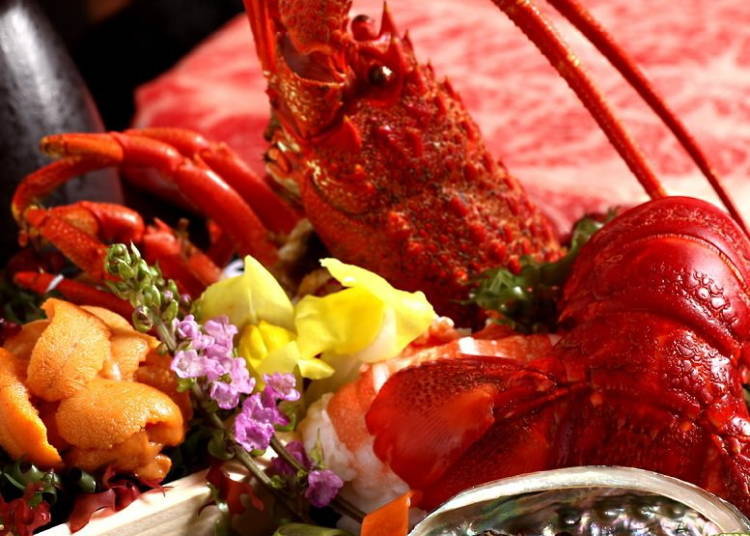 Hyakuya Hontei focuses on their own catches, and it's popular for its great service and cost, like offering sashimi for 80 yen. Course means with high-quality food are also priced reasonably, and prices may even be lower, depending on the season.

The shop is a 1-minute walk from Susukino Subway Station Exit 2. It's a popular shop, likely to be crowded every day.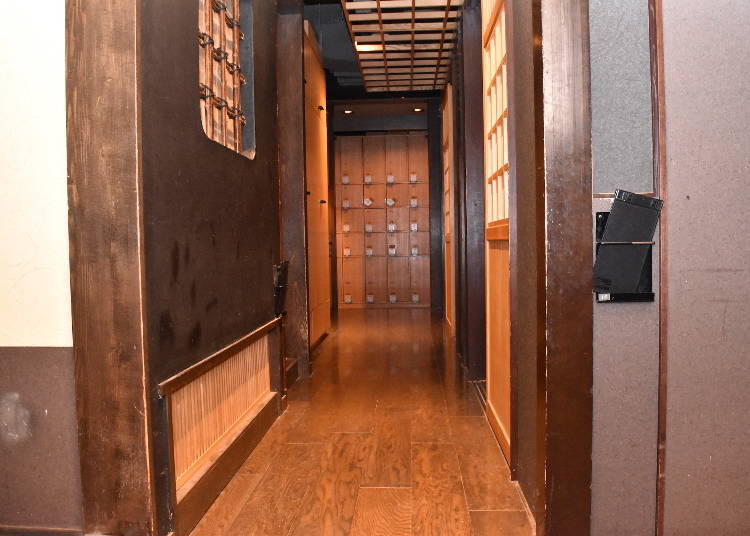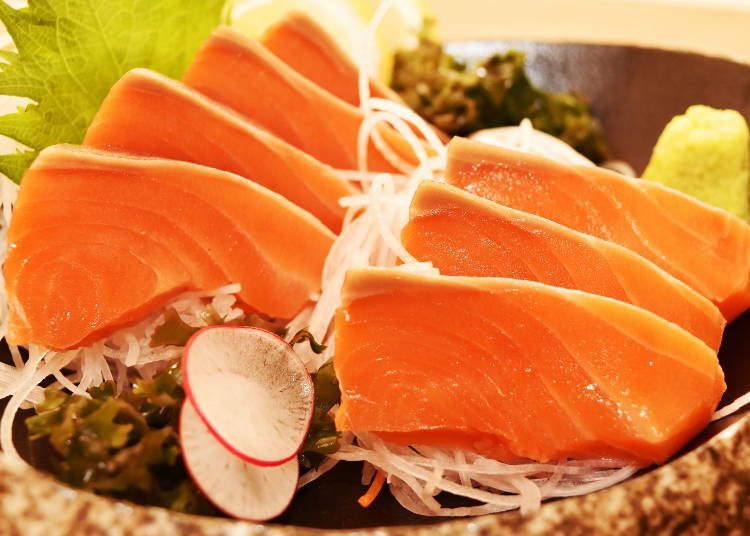 The shop offers a rich salmon option popular among foreigners: a salmon-all-you-can-eat for 70 minutes including 70 dishes, like salmon sashimi, roasted salmon sashimi, fried salmon, but also charcoal-grilled chicken and pork, as well as shabu-shabu.

This course is served only from Sunday to Thursday for 2,980 yen (including tax). There is also a 50-drink menu, and if you add 500 yen, you can also have premium drinks, premium malt beers, sake, and shochu from Hokkaido, included in the price.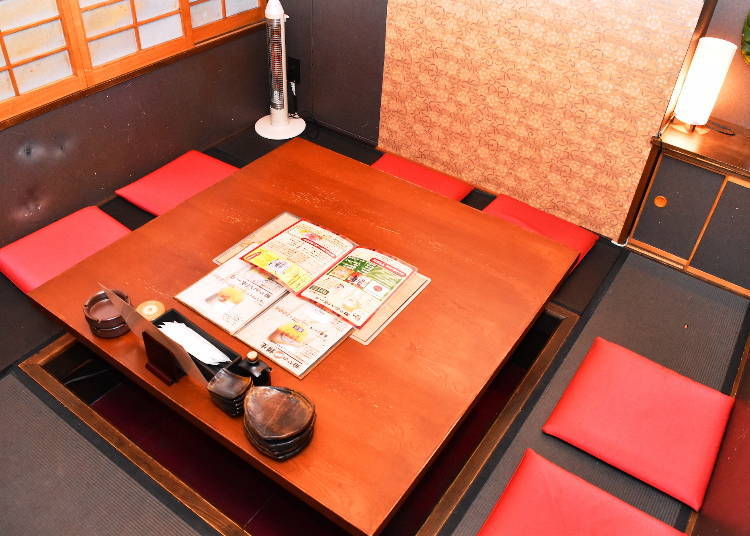 All rooms are private and can accommodate groups of up to 30 people. The space under the table makes the seating comfortable even for those who are not used to sitting directly on tatami floors.

"We have a lot of customers from Asia, but we also make sure to please anyone, regardless of nationality," said Suzuki, the general manager. Enjoy a night in Sapporo in a Japanese atmosphere.
海鮮と炭焼 珀や 本邸

Address

Suzuran Bld.bekkan 3F, 4-12-1, Minami 4-jonishi, Sapporo Shi Chuo Ku, Hokkaido 〒064-0804

Phone Number

011-222-5353

Open: Monday-Thursday/Sunday/Holidays 05:30pm to 12:00am (Last order 11:00pm, drinks last order 11:30pm), Friday/Saturday 05:30 to 01:00am (Last order 12:00am, drinks last order 12:30am)
Closed: New Year holidays
Before you eat, make sure you know the rules!
While all-you-can-eat is an awesome deal at these seafood restaurants in Sapporo, you will notice that a lot of shops don't allow patrons to leave food on the table.

There may also be rules in terms of quantities that can be ordered at one time, and more. Take a look beforehand to avoid any confusion and enjoy these Japanese culture-immersed feasts!
*This information is from the time of this article's publication.
*Prices and options mentioned are subject to change.
*Unless stated otherwise, all prices include tax.