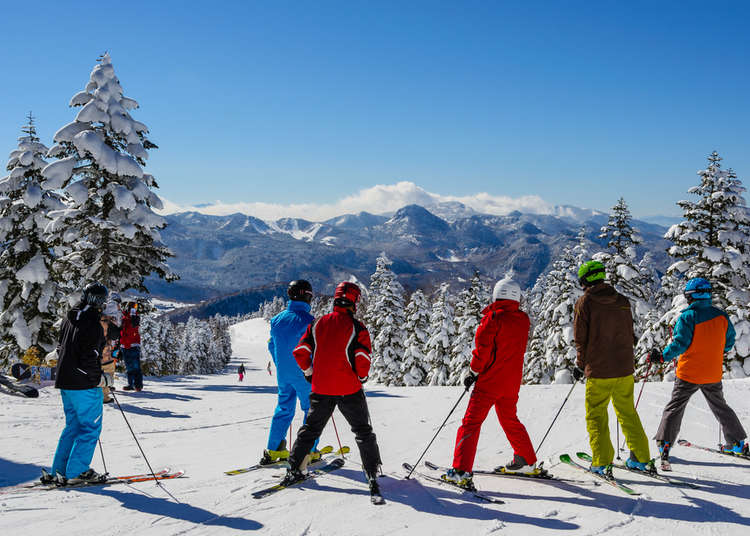 Japan boasts amazing powder snow and fun pistes, making it a prime destination for ski and snowboarding beginners! While winter sports may seem intimidating at first, with a few quick tips and words of advice you'll glide over the snow with confidence in no time!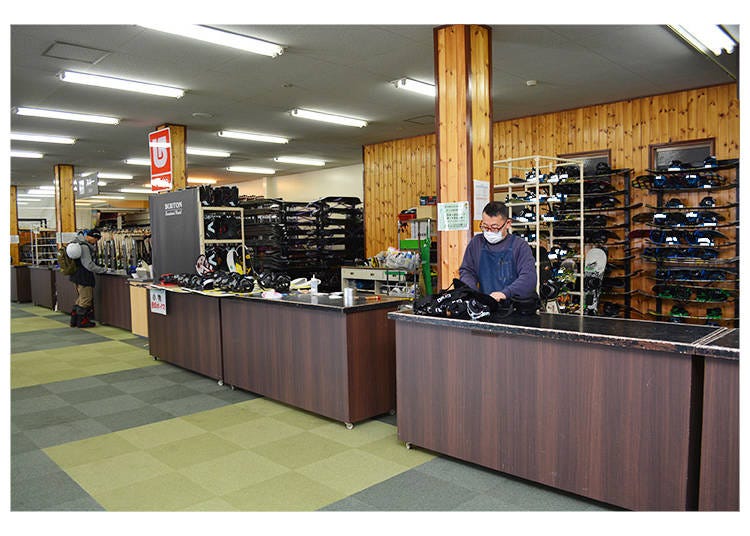 You can rent ski and snowboard equipment in the ski resort's rental area. Skis, boots and poles are available for skiing, and boards and boots are available for snowboarding. You can also rent skiwear. Equipment and wear can be rented as single items or in bundles. The procedures for renting equipment is easy. After submitting an application with necessary information such as height and shoe size, a staff member will choose equipment for you. IDs are required for rentals; bring a driver's license, insurance card or passport with you.
1. Check your rental equipment number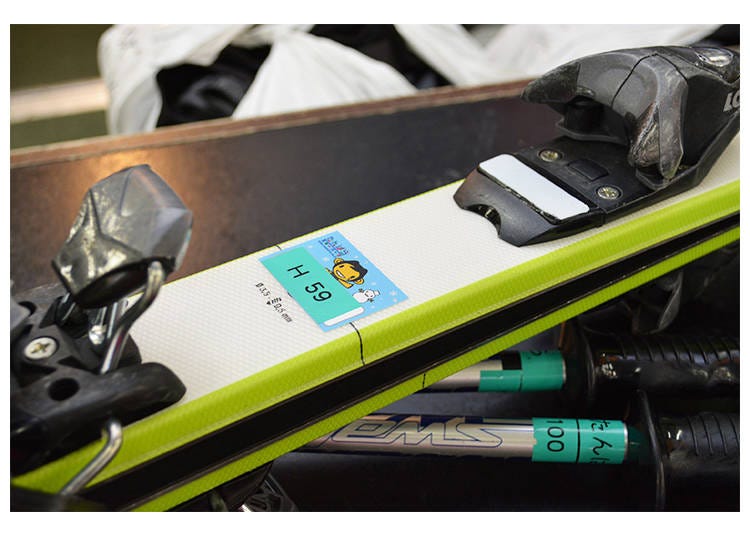 Each piece of rental equipment has a number printed for management. Be sure to remember or record your equipment's number. Because a lot of rental equipment looks the same, check the number on your equipment to prevent mixing it up with equipment rented by other guests.
2. Remember where you left your skis or snowboard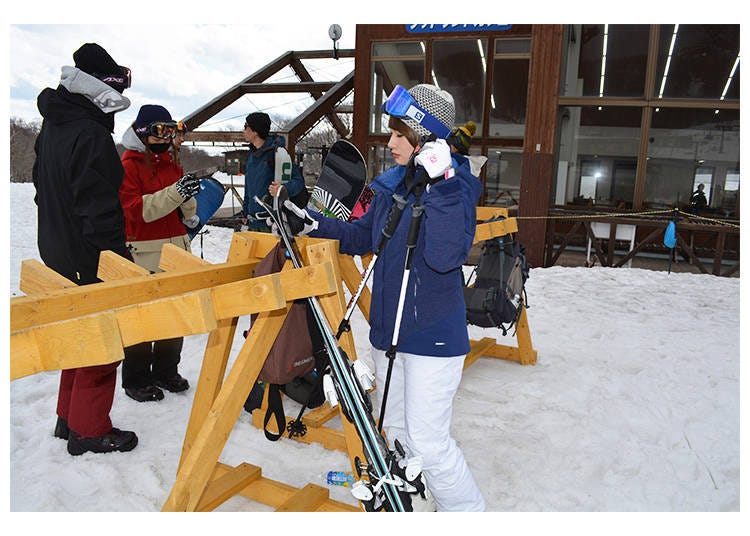 Leave your equipment in designated areas when eating or taking breaks. Take care to remember where you put your equipment because many other guests will also leave their equipment in the same area. Check the number on your equipment after your break or when using them to avoid using someone else's.
3. What to do when you can't find your equipment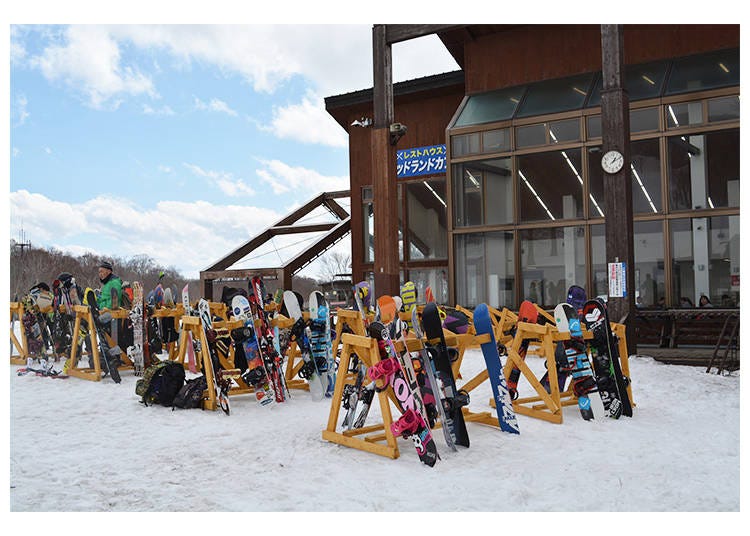 If you left your rental equipment for a break but couldn't find it after returning, you should first check the surrounding skis and boards. If you still can't find it, someone else may have mistaken your equipment for theirs. Consult a counter in your nearest facility, such as the Information Center, rental area or restaurant.
4. Always stay with a few people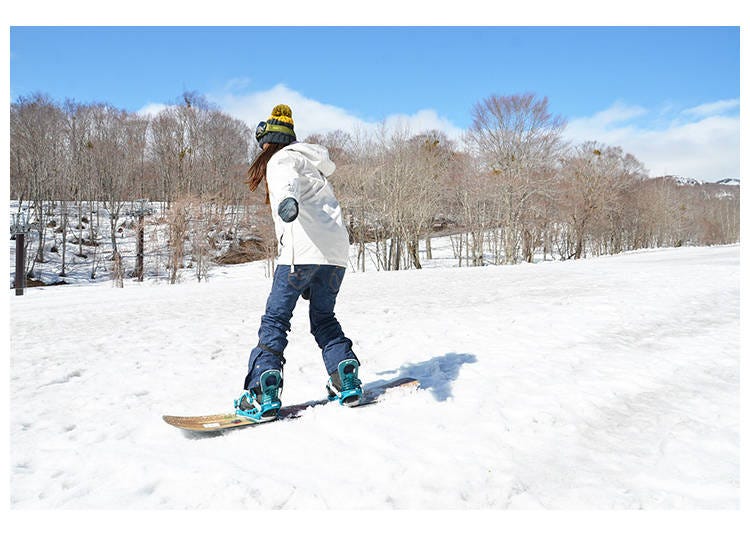 At a ski resort, it's best to be with at least one other person. That way, if one of you becomes unable to move due to injury or an accident, the other one can offer support and call for help. If you're skiing as a family, make sure the adults always stay with the children. Safety aside, skiing is simply much more fun if you enjoy it with others.
5. If you drop something from the lift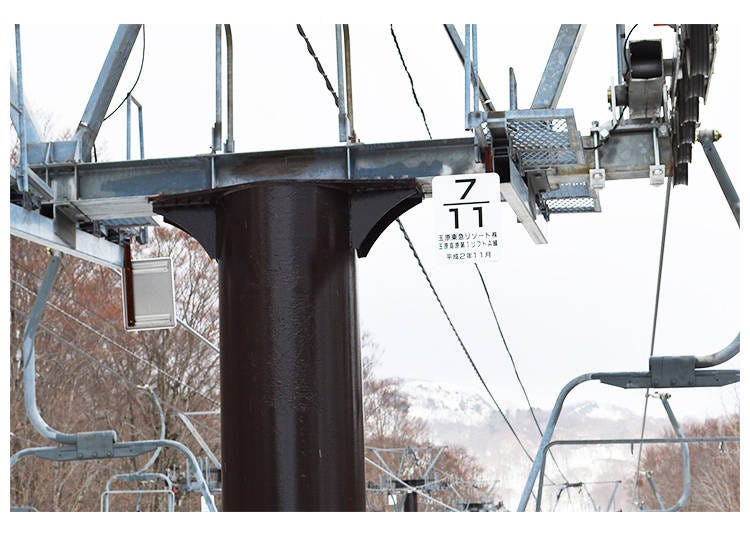 It happens: you want to snap that perfect selfie and one of your gloves goes flying away. The simplest thing is to stay calm and look for the pylon number closest to where it happened, then tell the staff at the lift station when you get off the lift. Since terrain near pylons is outside the managed area, it may be dangerous to skiers; do not try to attempt to retrieve the item yourself.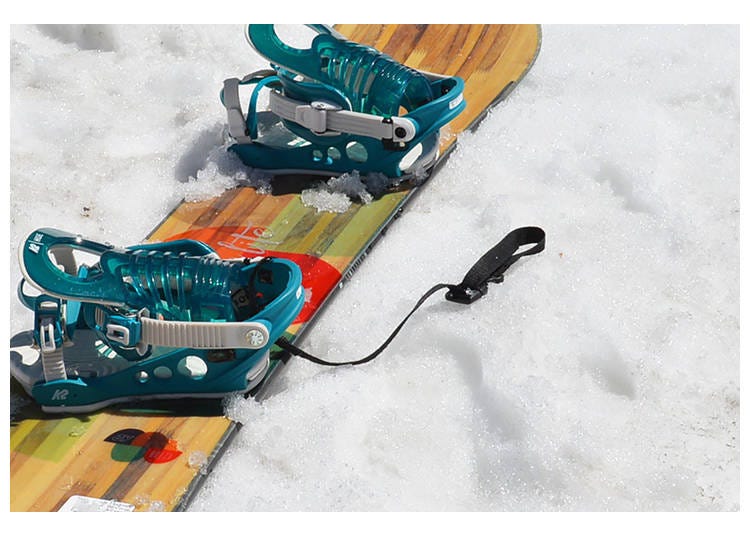 A leash connects your body to the snowboard to prevent the board from sliding downhill when it's detached from you. It's an important item to prevent the board accidentally sliding downhill and crashing into people or objects when attaching or detaching the board. Rental boards already have leashes attached to the bindings. Keep the leash on at all times when you are snowboarding. It will not feel invasive and will not stop you from snowboarding.

Skiing and snowboarding in Japan is a unique experience that combines the fun of winter sports with savoring traditional hot spring culture. With the basics covered, check out our other guides on the topic!
Copy & Photos: Chiho Kuriyama. Editing by Pamela Drobig and Timothy Sullivan.
*This information is from the time of this article's publication.
*Prices and options mentioned are subject to change.
*Unless stated otherwise, all prices include tax.