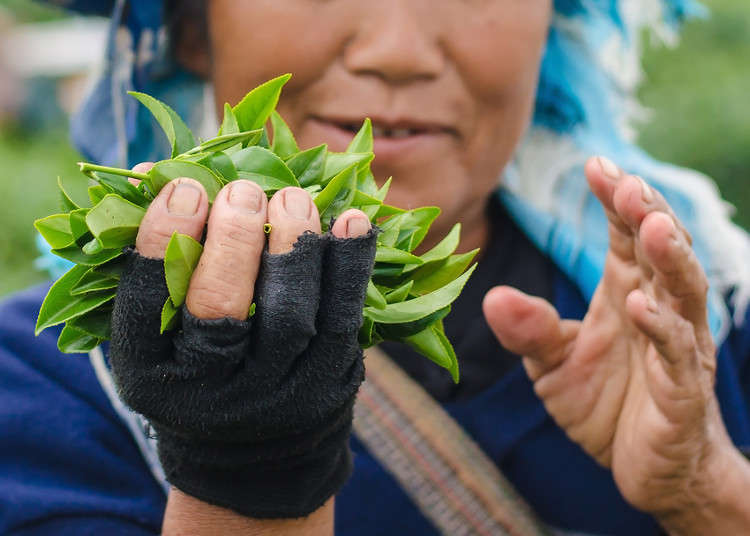 As discussed before, not any powdered tea can be called "matcha" – please see Matcha – Definition and Types for an in-depth explanation. As such, the way green tea is planted, harvested, and processed is fundamental to what makes a product an authentic matcha tea.
Matcha comes from the same plant that is used to make most of the green, oolong, and black teas: camellia sinensis. However, its growth, harvest, and production style are different from other teas. Depending on the variety used, the quality might greatly differ as well. The highest grade matcha is said to be from the samidori, okumidori, and yabukita, three Japanese tea cultivars.

In the beginning of April, growing tea buds are completely shaded for at least 20 days. This is a crucial part of the production process: slowly and gradually decreasing the amount of sunlight reduce the rate of photosynthesis, inhibiting the flavor component, the theanine, from changing to tannin. In the end, this is what gives a great matcha its unique flavor, with no traces of bitterness and a brilliant green color.
Harvesting the Tea Leaves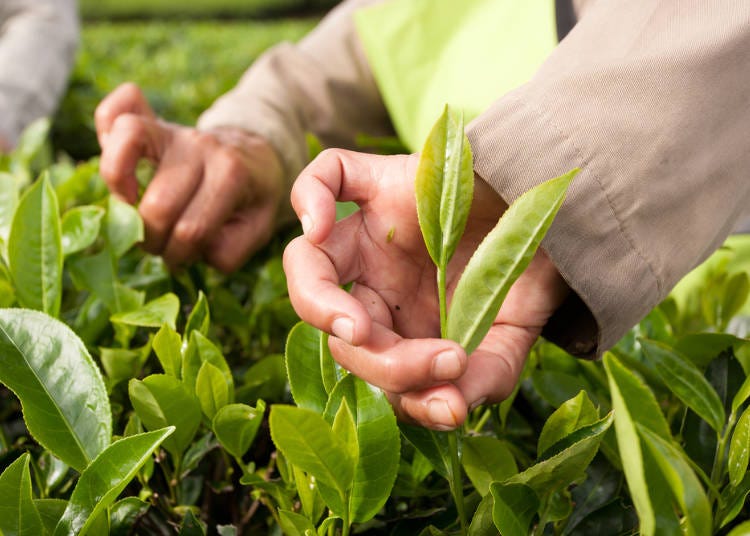 On the 88th evening since the first day of the spring, the year's first tea pickings usually begin as summer draws close. This typically occurs in early May. Only the smallest and youngest parts of the plant are picked, and the young leaves harvested on that day are usually known as the absolute finest in quality and flavor.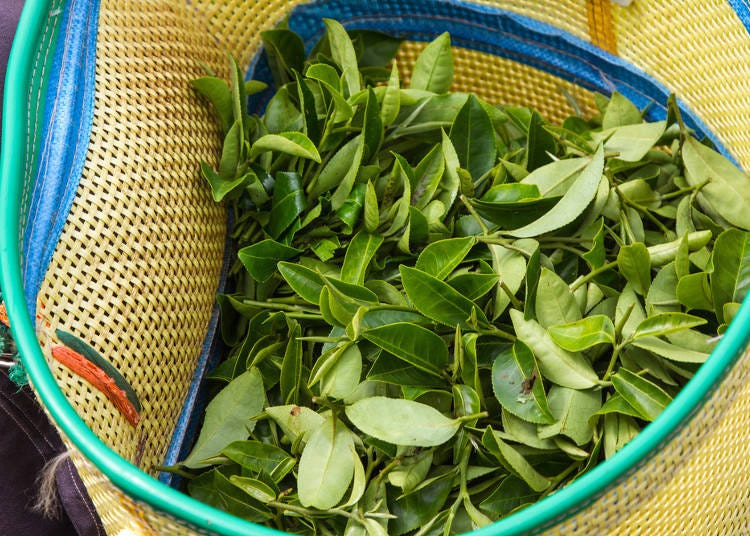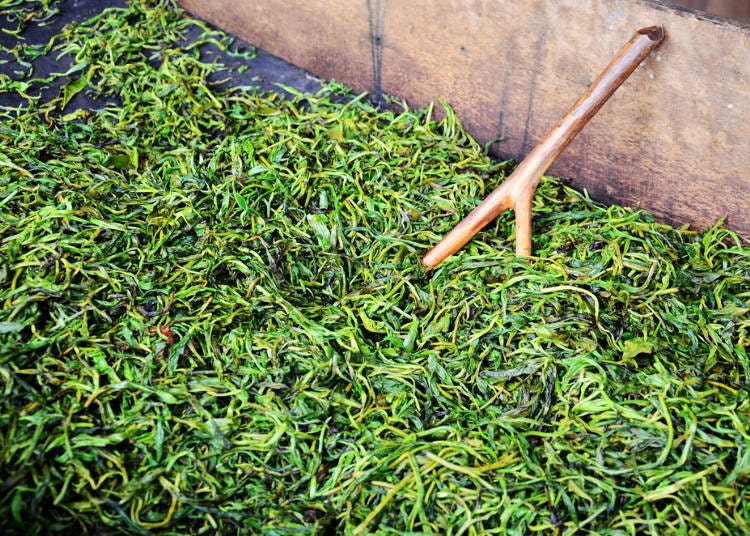 To stop further oxidization and retain the vivid green color, freshly harvested tea leaves must be steamed at very high temperature. This is one of the key differences between Japanese and other types of teas.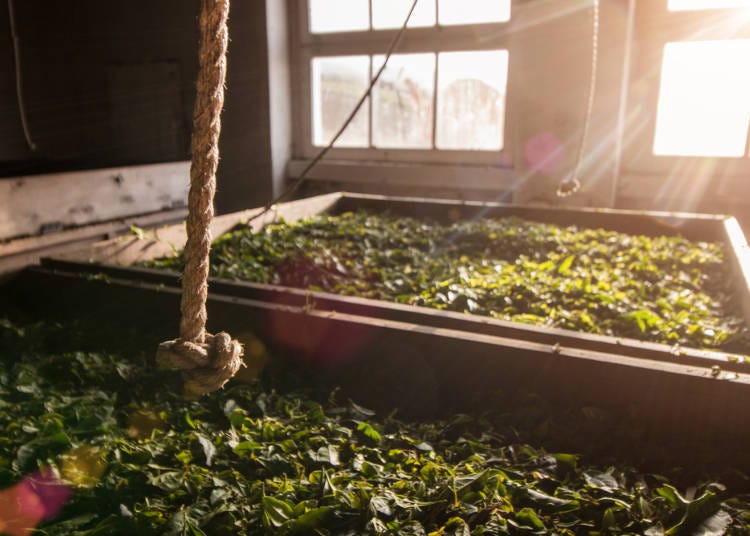 After the steaming process, the tea leaves pass through a multi-chambered air machine where they are blown around and cooled. Next, they pass through large cages equipped with heated blowers. At this stage, the leaves are called aracha (荒茶), or Crude Tea.
Sorting, Destemming, and Deveining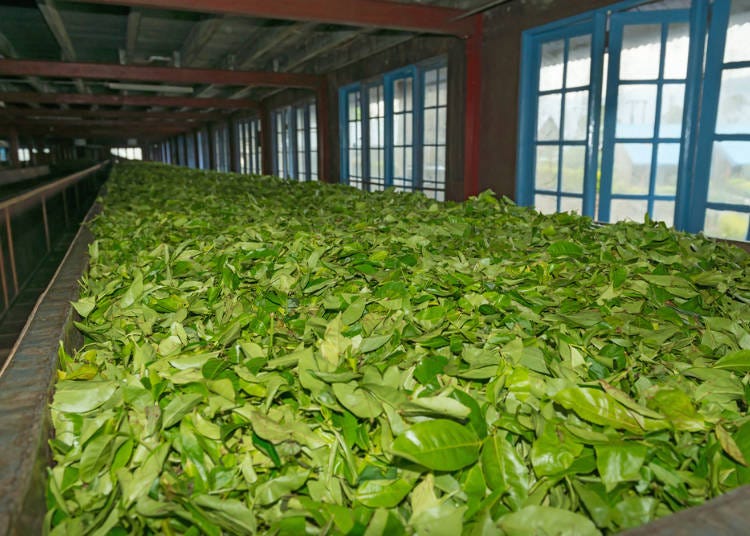 Once dry, the leaves are sorted for grade. This is followed by the task of removing the stems and veins from the aracha, something that is usually done in a special drum-like machine. The part that remains is called tencha (碾茶), the raw material for matcha powder, and has usually a dark green color.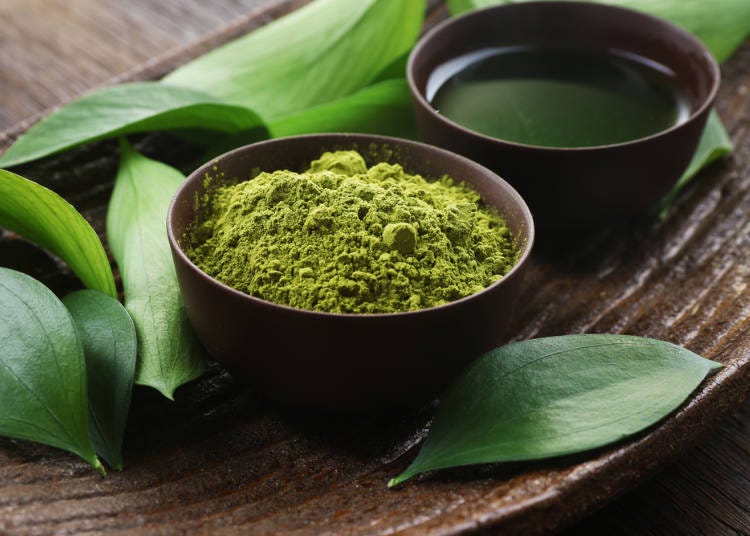 The final step is the grinding of the tencha leaves into a fine powder. In the old days, this was done manually on a stone mill but now, large granite wheels that rotate very slowly are used. The powder particles that are grinded by this process are only about 4 microns small. The process takes a very long time as well, usually one hour to grind between 30 to 70g of matcha. The resulting powder must be refrigerated at low temperatures quickly, otherwise, it will begin to oxidize and lose its flavor.
*This information is from the time of this article's publication.
*Prices and options mentioned are subject to change.
*Unless stated otherwise, all prices include tax.