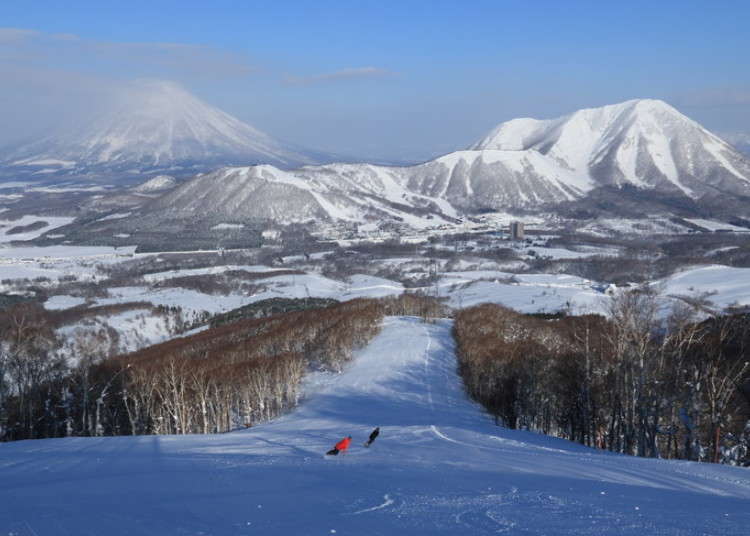 Rusutsu Resort has three huge skiing areas on West Mt., East Mt. and Mt. Isola.
They have a total of 37 courses with a total running distance of 42km; without a doubt, it is the largest in Hokkaido. Another unique feature is the abundant powder snow with 5% water content. Additionally, every night, skilled snow compaction professionals get to work on compacting the snow to maintain the best ski slope conditions. On top of all that, the view of Mt. Yotei and Lake Toya is impressive. So, we want to introduce Rusutsu's amazing courses.
Mt. Isola's Heavenly Spirit Course: Powder Snow over a Natural Gully Terrain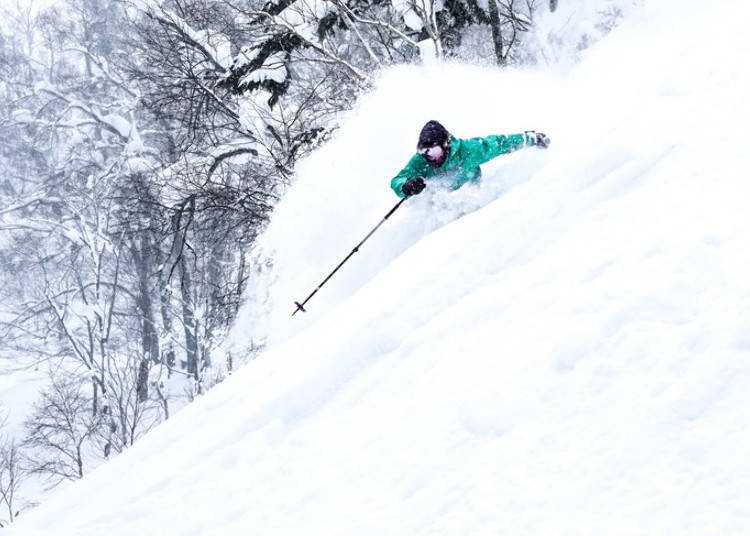 ■Advanced Length 550m Maximum incline of 22 degrees
"Heavenly Spirit" is a course that takes advantage of the natural gully terrain with its uncompressed snow.

After it snows, Rusutsu's premium dry powder is truly incredible. The natural terrain allows for a half-pipe style skiing experience.
Mt. Isola's Isola Grand Course: Long Skiing at Rusutsu's Longest Course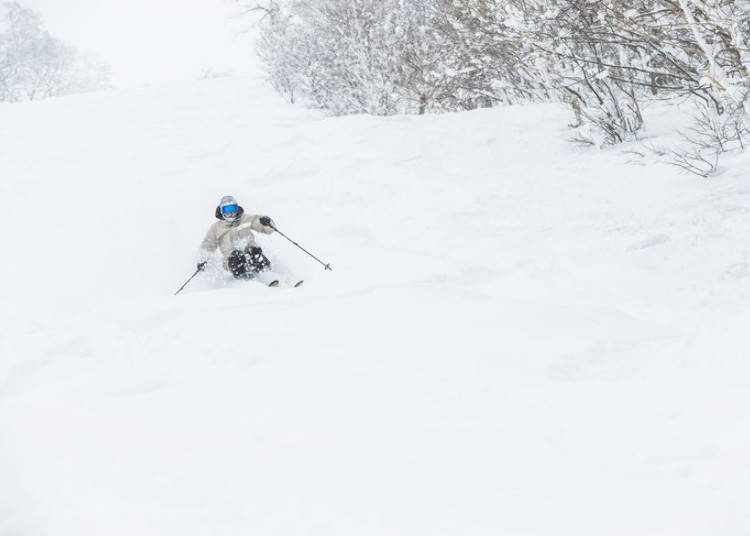 ■Intermediate Length 3,500m Maximum incline of 20 degrees
The 3.5km long course with diverse slopes is Rusutsu's longest course that is worth every moment.

You can go back and ski as many times as you want by using the Isola Gondola. It has five different junctions within the course so that you can have a different experience each time. Also, it has a terrace restraint at the base, which is perfect for taking a break.
Mt. Isola's Isola B Course: Rusutsu's Famous Challenging Mogul Course
■Advanced Length 800m Maximum incline of 25 degrees
One of Rusutsu's famous courses with moguls. About mid-season, the 800m long course has a natural mogul line.
Mt. Isola's Steamboat A Course: Wide Long Course with Great Access from East Mt.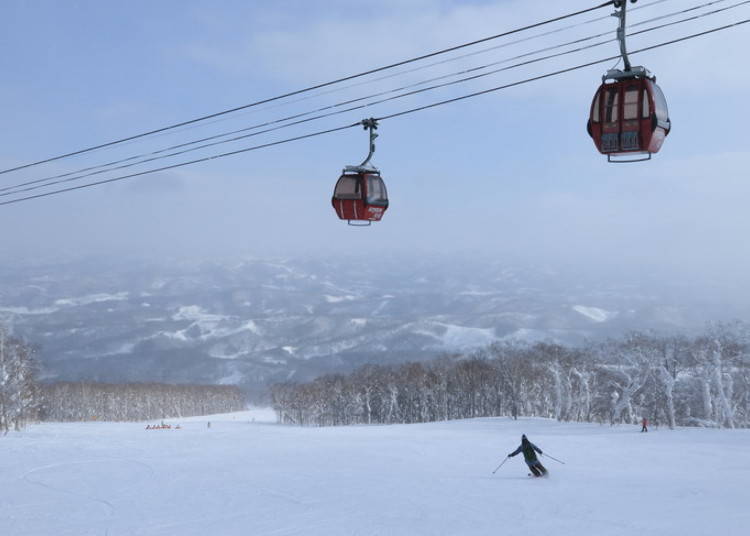 ■Intermediate Length 2,200m Maximum incline of 26 degrees
It is a popular long course that is easy to access from East Mt. with the Isola Quad Lift No.2.
The largest course width is 210m and you can enjoy a strong refreshing experience. There is also a restraint at a base, which is perfect for taking a break.
East Mt.'s Super East Course: Rusutsu's Steepest Slope Awaits Advanced Challengers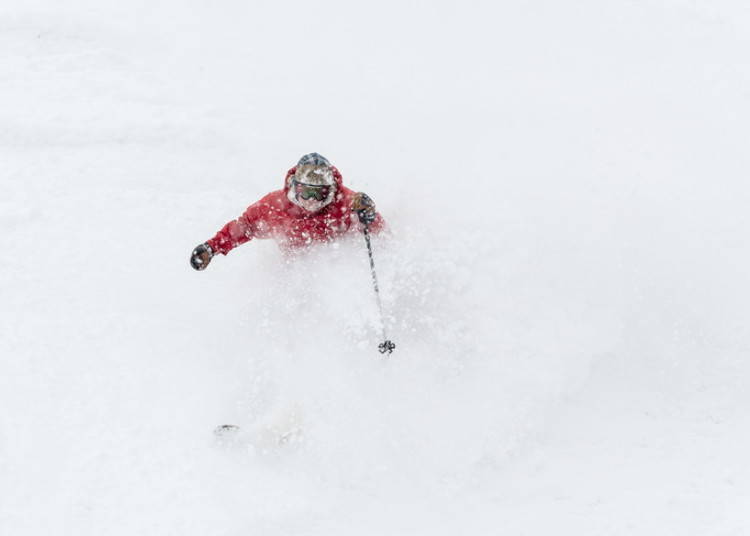 ■Advanced Length 500m Maximum incline of 40 degrees
A course that starts from the peak of East Mt. and connects to Furikozawa Course.
It is a short course, but it is the steepest slope at Rusutsu with a maximum incline of 40 degrees.
You might think it's not too bad since it starts with a gentle slope, but it will become steep so be careful not to regret your decision.
East Mt.'s East Vivaldi Course: A Popular Course that Offers a Magnificent View of Mt. Yotei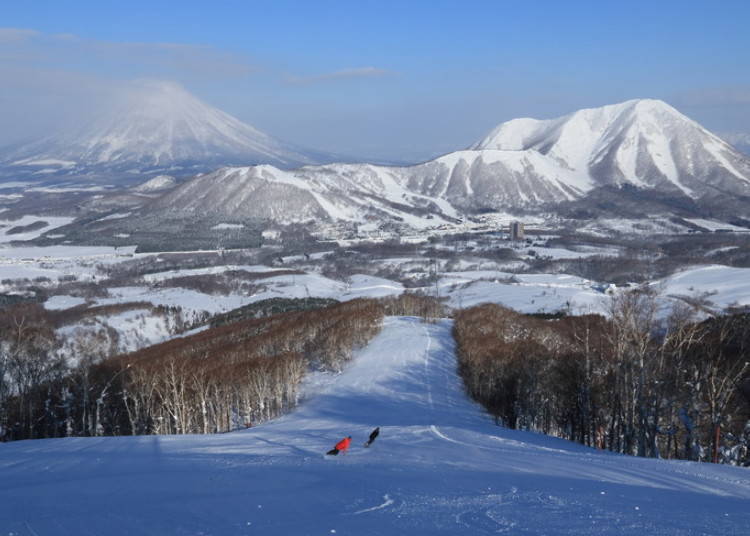 ■Intermediate Length 2,300m Maximum incline of 24 degrees
It starts off a little steep, but it is a course that offers a magnificent view of Rusutsu Resort and Mt. Yotei.

The course is wide and it doesn't feel too scary and it offers a thrilling feeling as you ski. The latter half of the course has a gentle slope.
East Mt.'s Easy Trail Course: Great Access and Wide Gentle Slope for Easy Skiing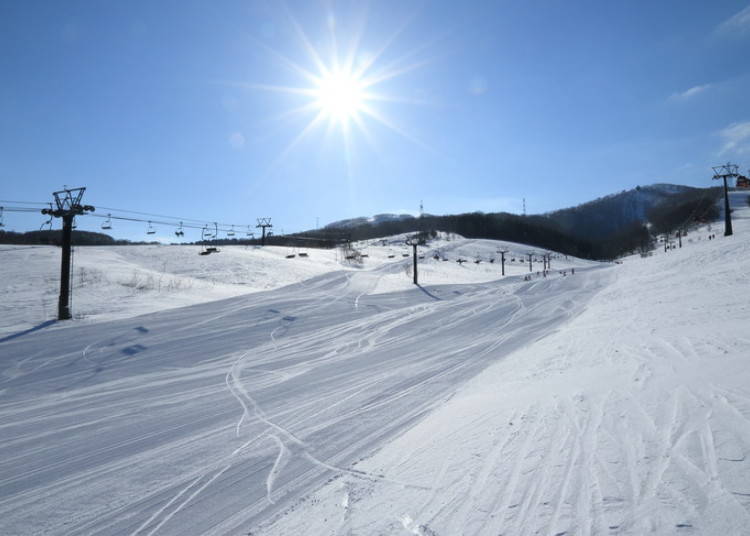 ■Beginner Length 750m Maximum incline of 8 degrees
The perfect course if you are skiing for the first time! It is the gentlest course at Rusutsu Resort.

A very convenient course with the East Center Station and a restaurant is located at the base where you can take a break. You can enjoy the course at your own pace.
West Mt.'s Side Country Park>:Uncompressed Snow Area to Enjoy Powder Runs and Jumps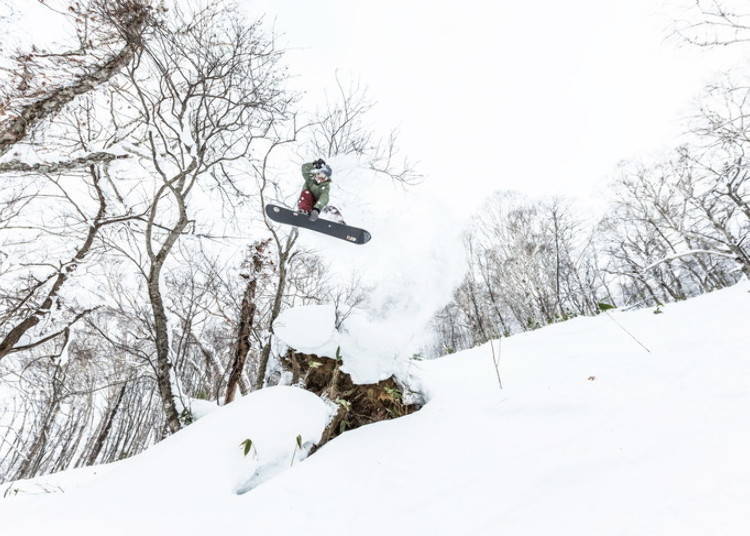 ■Advanced Length 600m Maximum incline of 26 degrees
A natural powder part with uncompressed snow established on each side of the Elite Course.
You can enjoy the quality powder snow as you casually ski and also use the natural terrain and trees for jumps. The area next to lift is for beginners and intermediate skiers and the outer side of the course is for advanced skiers.
West Mt.'s Ever Course: A Straight Course for Speedy Skiing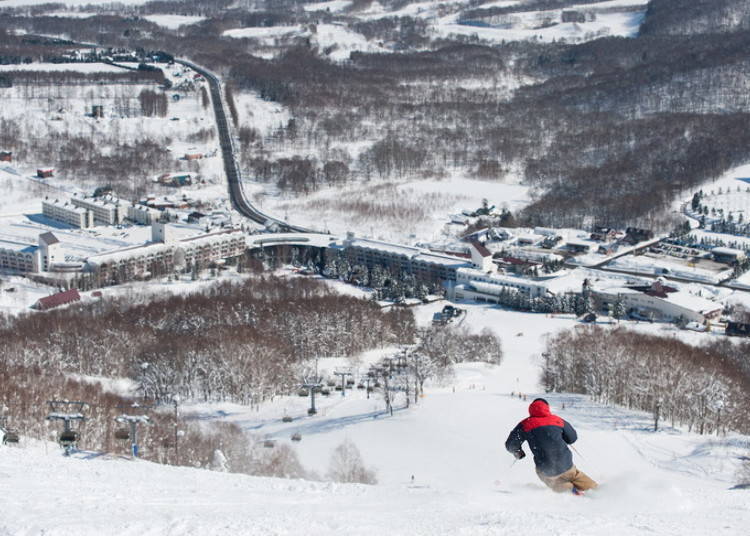 ■Intermediate Length 650m Maximum incline of 21 degrees.
This is a course that you ski down towards Rusutsu Resort's main base.

There are two sections of the middle area that are great for carving. There is also a restraint at the base, which is perfect for taking a break. Also on Christmas Eve and New Year's Eve, there is a torch skiing and even a fireworks event!
West Mt.'s Family Course: Right In front of the Hotel! & Great For Kids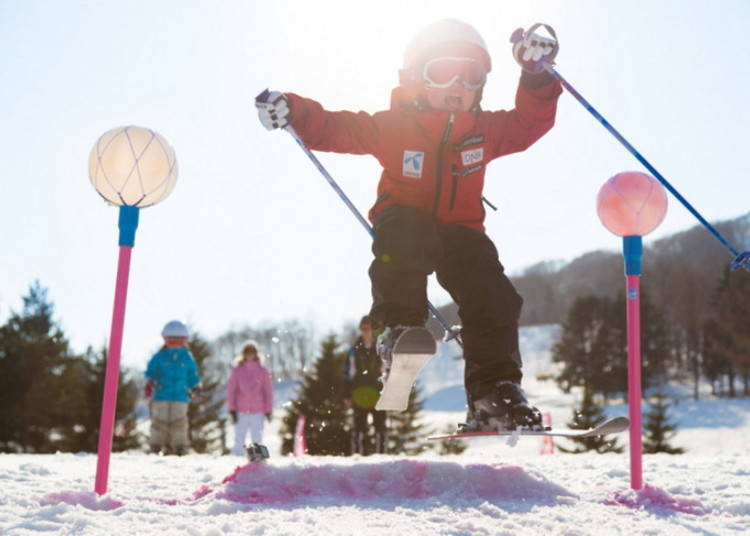 ■Beginner Length 650m Maximum incline of 12 degrees
A gentle slope with great access from Rusutsu Resort Hotel & Convention.

"Crayon Shinchan Cross" is where they set up items so you can enjoy wave skiing and poco-poco jump, but they also have the "Kids Tree Run" where kids can go skiing through the forest for a feeling of adventure.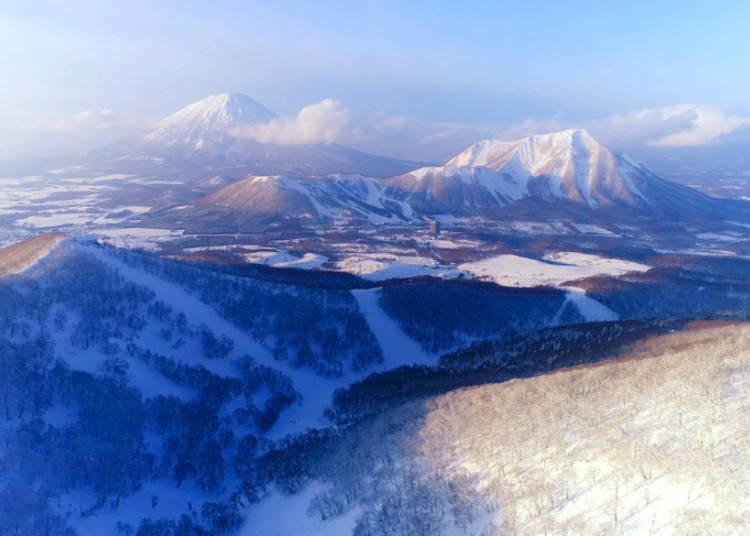 All the courses at Rusutsu Resort provide a great skiing experience. They have a great variety of courses for families, from beginners to advanced skiers, courses with a great view, attraction for kids, powder snow and skiing on groomed snow.

It's time to have a go on one (or all!) of the 37 courses which have charmed skiers and snowboarders from around the world.
Text: Akira Tsujino
ルスツリゾート

Address

13 Izumikawa, Rusutsu-muraaza, Abuta-gun, Hokkaidō 048-1711
*This information is from the time of this article's publication.
*Prices and options mentioned are subject to change.
*Unless stated otherwise, all prices include tax.