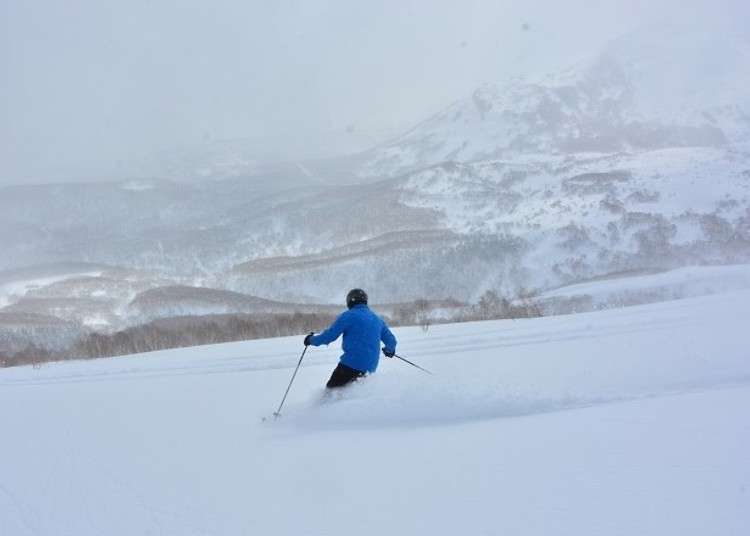 Powder junkies from all over the world come to Niseko for its top-quality snow. The biggest problem is the fierce degree of competition for that powder. But did you know that there is a Niseko ski tour that will allow you to enjoy the powder snow of Niseko to your heart's content?

Of the several tours from which to choose we would like to tell you about the NISEKO WEISS POWDER CATS offered by the Niseko Hanazono Resort.
Fully enjoy Niseko's extreme powder on a CAT tour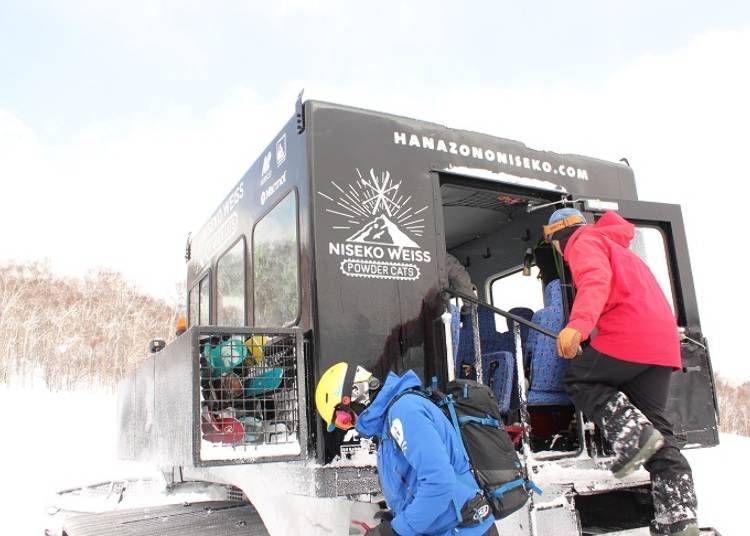 A CAT tour is one in which you board a tracked vehicle called a CAT that takes you to areas where the powder is the best. You can go directly to where the lifts can't reach and there is also no need for hard hikes, either. This is perfect for those who want to enjoy untouched powder without getting caught up in the fight to find it.

The tour we will tell you about is a one that reserves the mighty Mt. Weiss Horn for a whole day. Anyone who can ski on powder snow can join. Pointers tailored for each level are given so that you can fully enjoy the fantastic sense of freedom offered by the extreme powder of Niseko.
Easy to understand instructions are provided by guides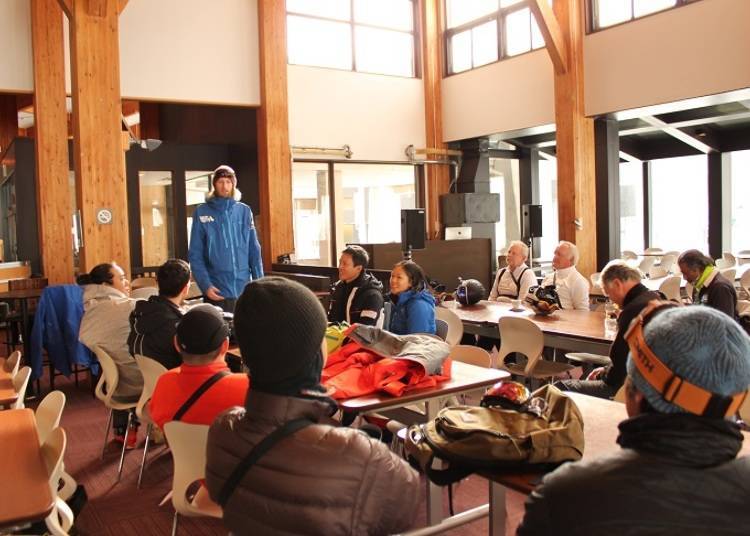 Groups participating in a tour are accompanied by a guide. As most of the participants are foreigners, the guides are also foreigners.

Before setting out, there is first an explanation of the tour with emphasis on how to enjoy skiing safely and also how to use the beacon which can be borrowed at no charge.

The explanation is given in English, however, there are also guides who can speak Japanese, so Japanese participants need not worry.
Boarding the cool-looking black CAT before setting out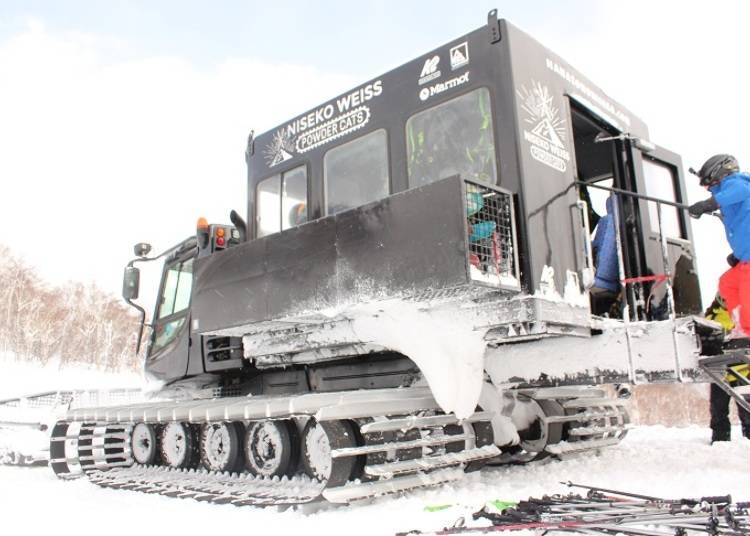 The German-made CAT waiting to take you from the Hanano Resort can seat 12 passengers. The sight of the black CAT on the white snow heightens the anticipation of what lies ahead. The powerful CAT will quickly take you up the snow-covered mountain to your destination in about 10 minutes.

On this day the condition of the snow was especially good, the humidity perfect for creating the most ideal powder. The snow is so powdery that you can't even squeeze it into snowballs; at Niseko such dry snow covers the whole mountain.

Skiing down a beautiful mountainside covered in this kind of snow where no one has yet skied is an experience that cannot be understood unless done. This is a luxurious tour because all the participants are able to ski on slopes at Niseko where no one has yet skied.
Best skiing in Niseko from one incredible point to the next
The CAT stands by as you ski down the slope enjoying the excellent powder. It will then take you to another untouched slope.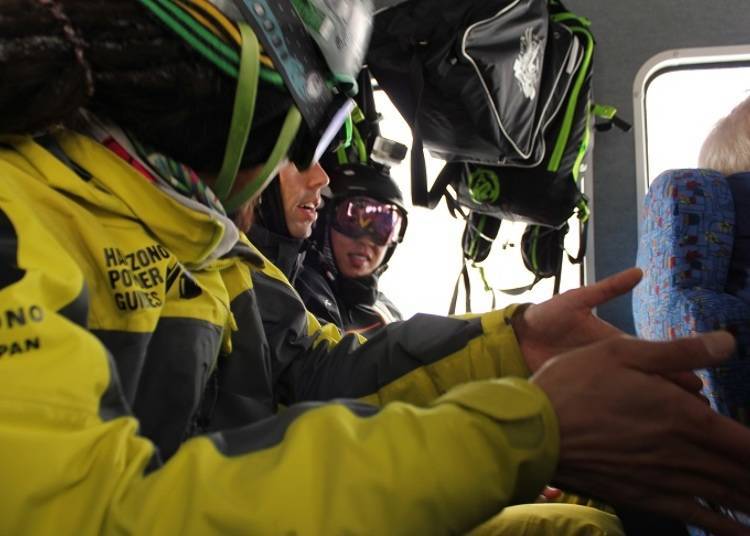 Inside the CAT the guide explains the next area shown on the map as you are being taken to it. The guides, because of their extensive knowledge and experience, are able to give you valuable advice on how to ski the powder.
After finishing each run down a slope, you are taken to another one of virgin, untouched snow.
After a lunch break enjoy an afternoon of extreme Niseko powder skiing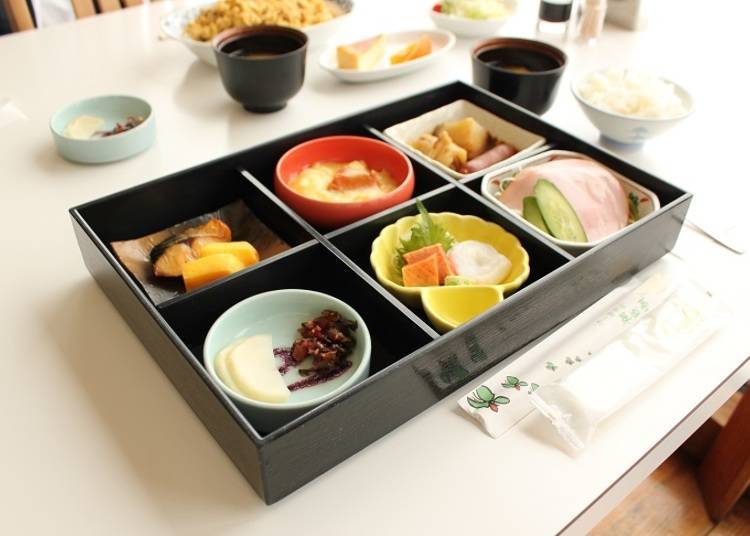 Skiing all morning will work up a hearty appetite, so before heading out for more skiing in the afternoon, lunch will give you a chance to recharge your batteries. Kick off your boots to enjoy a nice, leisurely meal is also a nice break. Coffee and tea after lunch are also served.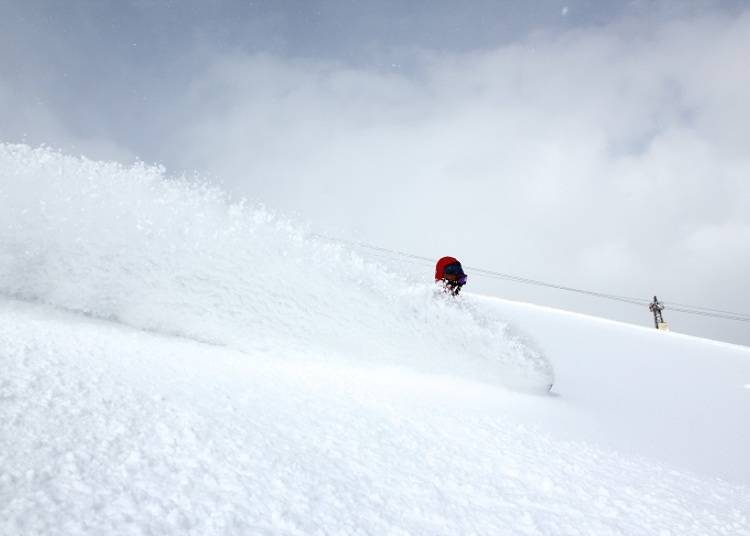 Once again it is time to hit the extreme powder snow slopes of Niseko.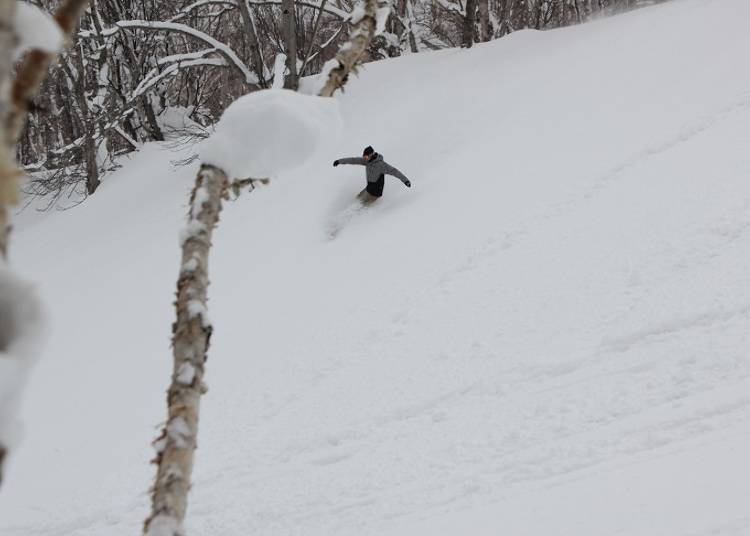 The wide-open slopes afford a broad selection of different types of slightly different conditions for skiing. This is undoubtedly a most satisfying way for a powder junkie to spend a whole day.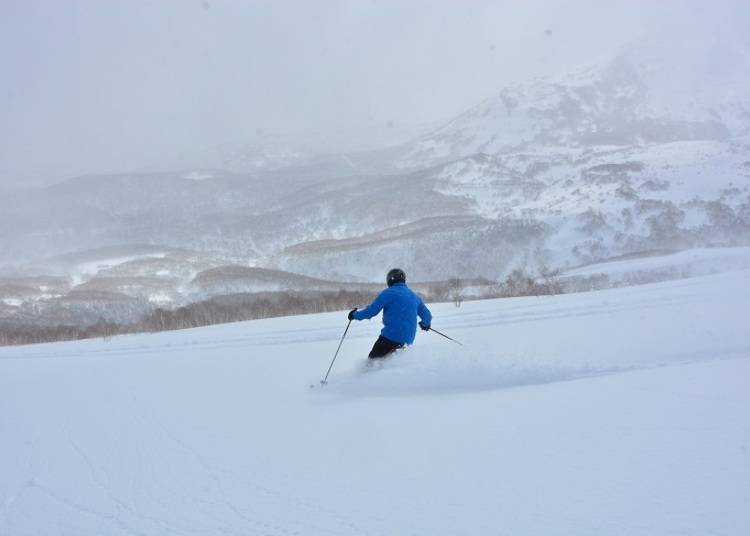 Keep in mind, though, that there is only one Niseko CAT ski tour per day which can accommodate only 12 people.
Due to its popularity, it becomes quite crowded during the high season, so you need to make your reservations early. This is an experience that can only be enjoyed by a few people making it a truly memorable one.

photo & text: Natsuko Saito
Address

328-36 Iwaobetsu, Kutchan-cho,Abuta-gun, Hokkaido 044-0082, 044-0082
View Map

Nearest Station

Kutchan Station (Hakodate Main Line)
9 minutes by car


Phone Number

0136-23-0103
*This information is from the time of this article's publication.
*Prices and options mentioned are subject to change.
*Unless stated otherwise, all prices include tax.