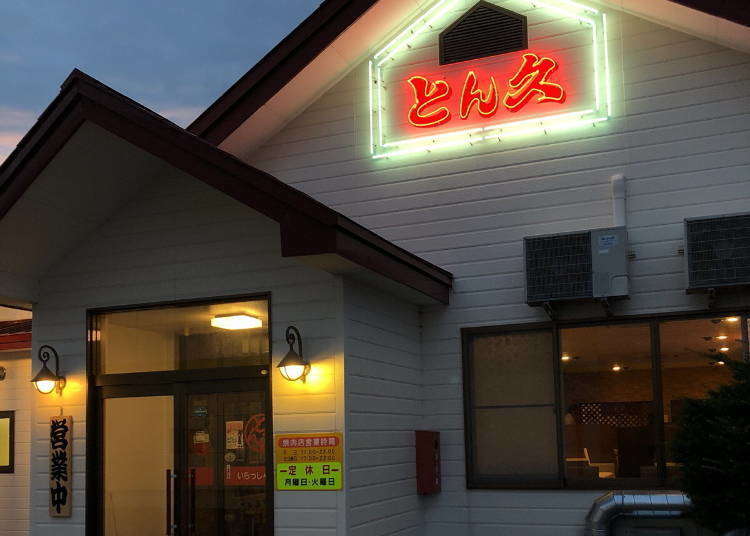 To find some of the best Hokkaido yakiniku (Japanese bbq), you need to head to Kitami! With a population of around 120,000, Kitami is one of Hokkaido's largest cities. Here there are over 80 Hokkaido yakiniku restaurants, making it the highest ratio per capita in Japan!

So why is Kitami so popular for yakiniku? It turns out that the city used to have a slaughterhouse and the surrounding municipalities were thriving with cattle and pig farming. Since then, Kitami City has been promoting itself as the "City of Yakiniku." So, naturally, we set out to find the most popular Hokkaido yakiniku restaurants in the area!
1. Yojo Horumon: A Must Try Classic Hokkaido Yakiniku Spot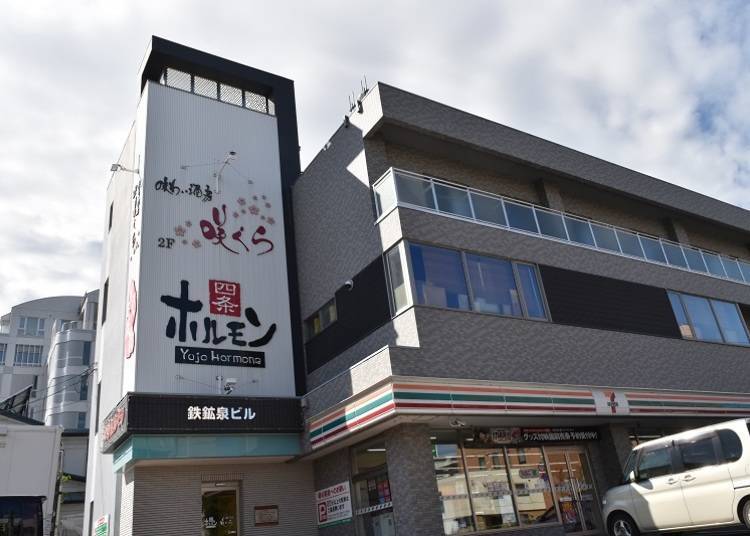 Yojo Horumon is located in the center area of Kitami City, first opened in 1977 next to a public bath. The public bath is no longer in service, but they named their building "Tekkosen Building (Iron Spa Building)" to remember their roots.

The spacious Hokkaido yakiniku restaurant has mainly table seats. Mr. Sugita explained that "generally the counter seats with shichirin (small charcoal grill) are the standard, but the smell might stick to your clothes and body. We've installed no-smoke roaster grills to all the tables so people can enjoy yakiniku without worrying about the smell."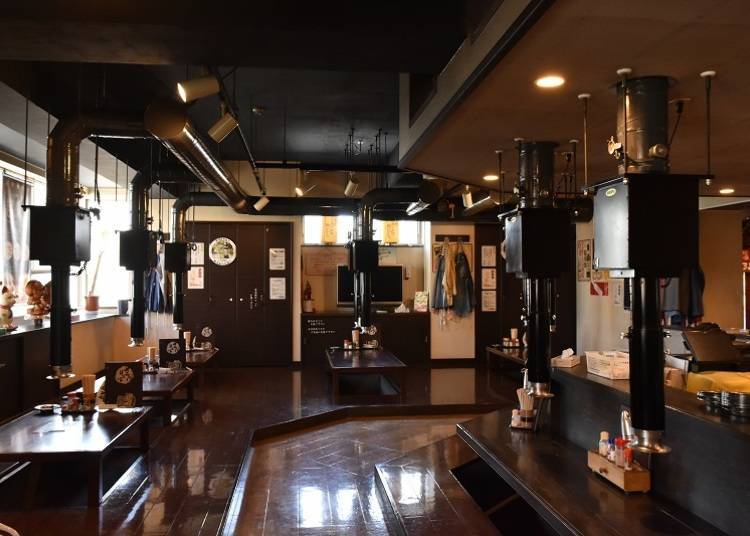 Foreign customers especially enjoy the "Beef Sagari (hanging tender/thick skirt)" and the "Akan Pork." Sagari refers to the part of the cow diaphragm that touches the lumbar spine on the dorsal side.

It is categorized as intestines; however, it has a similar texture to kalbi (short rib/the area around the rib) and rose (sirloin/back meat from the shoulder to waist), which is easier to eat compared to other intestine parts.  
 
Akan Pork is a pork brand from the Akan - Mashu region full of nature. The pigs are kept in an environment close to nature and fed safe feed and groundwater containing lots of minerals. The pork has very little smell, not too greasy, and is very tender. Both dishes are enjoyed with Yojo Horumon's original sauce. The ingredients are carefully selected for maximum umami effect.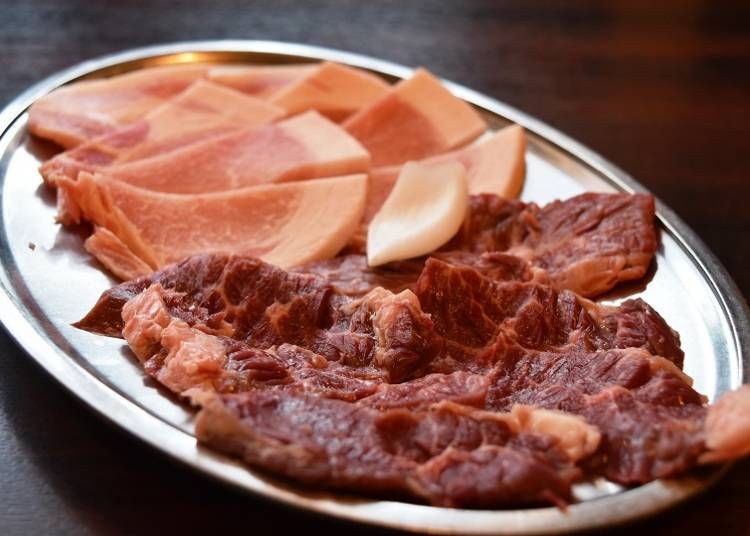 As a side note, "horumon (beef or pork offal)" is what is popular with the locals. It is very chewy and has a unique taste, which hooks many people. Be sure to give it a try when you visit.
四条ホルモン

Address

Tekkosen Bld 2F, 1 Chome014, Kita 4-Jonishi, Kitami, Hokkaido

Phone Number

0157-23-1927

Hours: 5:00 p.m. - 11:00 p.m.
Closed: First and third Monday (open if it is a holiday and the next day is closed)
2. Wagyu Yakiniku Kimoto: Carefully Selected Hokkaido Kuroge Wagyu Beef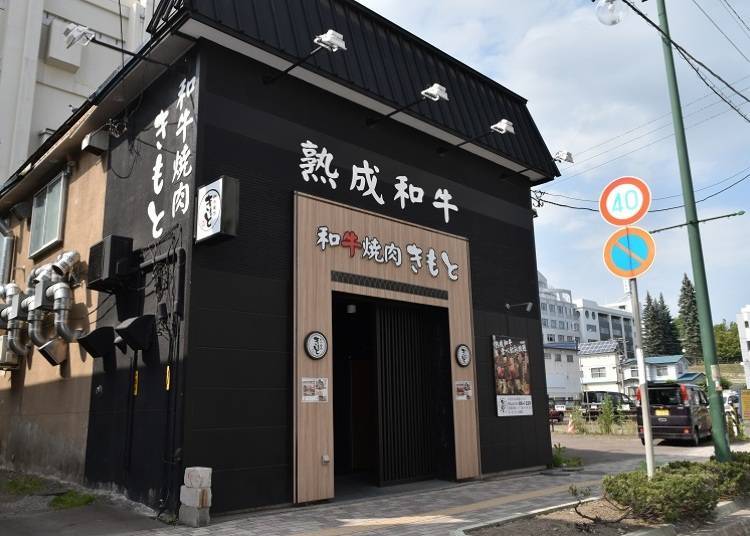 Owner Mr. Yusuke Kimoto, who worked at a Hokkaido yakiniku restaurant, opened his own in December 2018. The exterior and interior use a black theme that creates a stylish atmosphere. He focused on the counter seats, as most counter seats are usually cramped, but they used single sofa seats to make it spacious. They also have grill roasters installed.

Mr. Kimoto said, "there are many customers who come here on business trips; I wanted to make a comfortable restaurant for single guests."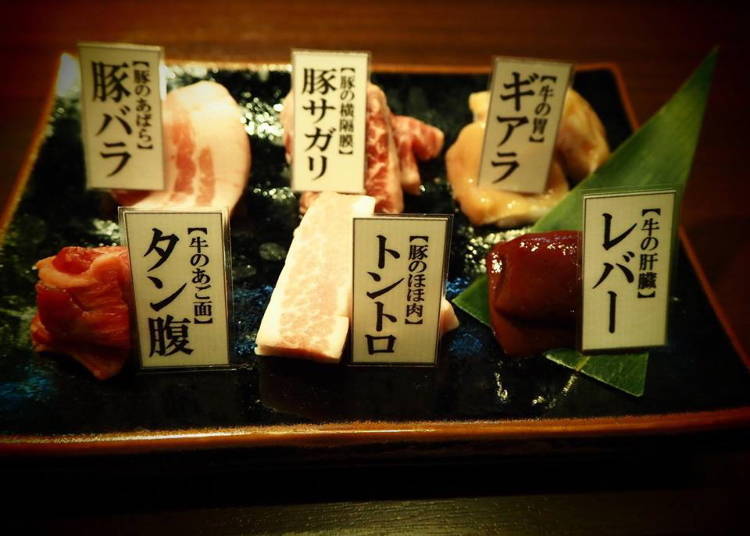 Most restaurants in Kitami focus on hormone dishes, but here they focus on kuroge wagyu (Japanese Black) beef that has been aged over 20 days. According to the Japan Meat Grading Association standards, A5 beef is the highest quality rank.

However, according to Mr. Kimoto, since the sashi (fat between the red meat) is taken into consideration, A4 and A5 flavors are about the same. He wanted his customers to enjoy quality meat at a reasonable price, so he uses A4 meat.
The restaurant offers kalbi, rose, sirloin, and other rare parts, which allows you to enjoy beef to the fullest. Also, they offer an assorted dish with 7 to 8 items, including rare parts. They offer so many parts that even Japanese people are overwhelmed at the selection; however, he said that explaining parts to customers creates good communication. Feel free to ask questions and spark up conversations about yakiniku.
和牛焼肉きもと

Address

2 Chome 14-1, Kita 4-Jonishi, Kitami Hokkaido

Phone Number

0157-88-1229

Hours: 5:00 p.m. - 12:00 a.m.
Closed: Monday
3. Maruchiyo Jingisukan: Tokoro Town's Soul Food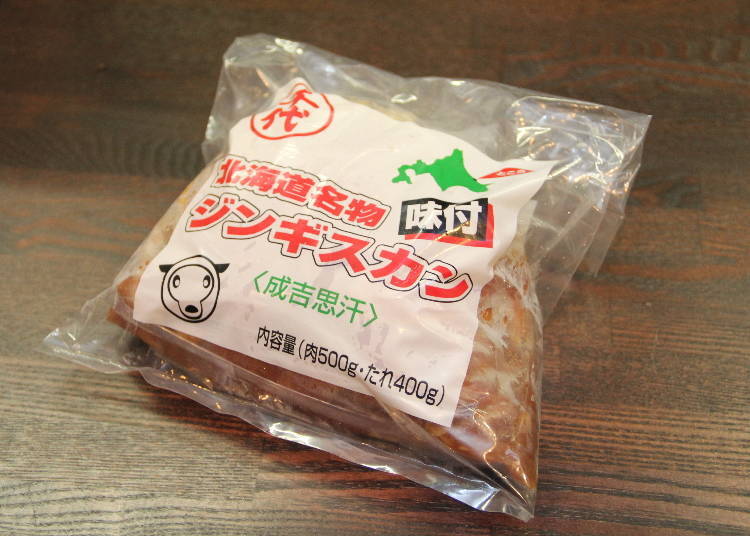 Maruchiyo Jingisukan originated from "Super Maruchiyo," a supermarket located in Tokoro Town (currently Kitami City, Tokoro Town) facing the Sea of Okhotsk.

The founder, Mr. Tetsuo Sato, developed marinated Jingisukan meat using mutton with the meat section staff and started sales in 1963. The sauce made with lots of fruits became famous for its superb taste.

In 2011 the supermarket closed, and the Jingisukan flavor became a legend. However, as time passed, loyal customers couldn't forget the flavor, and the family of the founder opened up the current store in 2014.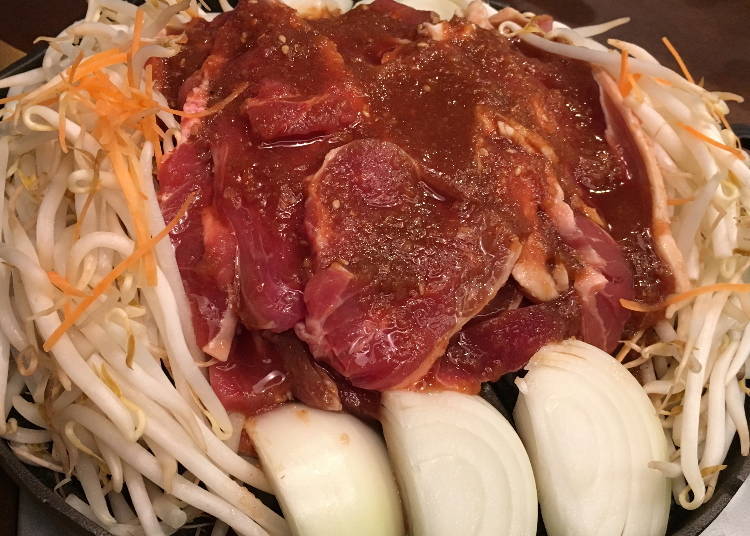 Before, they used to use mutton, but currently, they use quality lamb with less smell and which is much more tender. The lamb is marinated in the secret sauce made with various fruit such as apples, pairs, and tangerines.

Kitami City is known for having the largest production of onions in Japan, and the Jingisukan matches the onions perfectly - so much that it's hard to stop eating!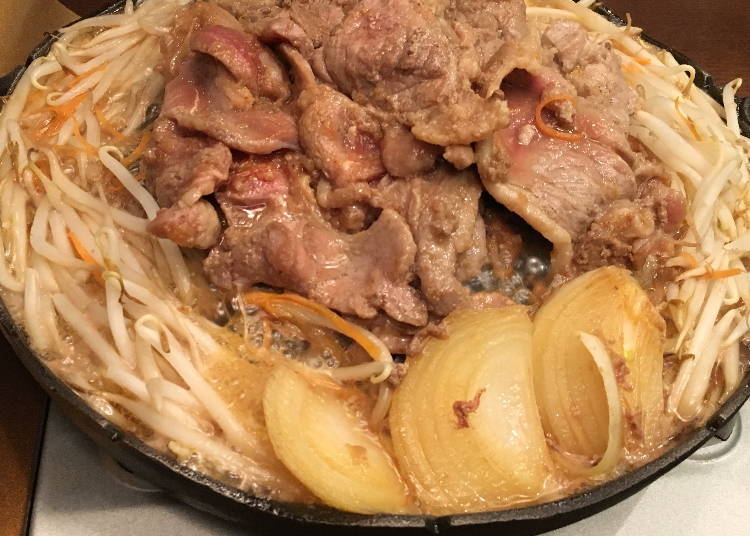 Hokkaido's local cuisine Jingisukan is cooked on a special helmet-shaped grill. The best way to cook it is to place the vegetables around the edge and the marinated meat in the center area that sticks out and cook it on low heat, so it doesn't get burnt.

At the end, put udon noodles in it to make yaki-udon (stir fried udon). It is a compact store with 6 counter seats and 2 table seats; we recommend having a chat with the friendly staff as you enjoy your meal.
まるちよジンギスカン

Address

Apple Bld. 1F, 3 Chome, Kita 4-Jonishi, Kitami, Hokkaido

Phone Number

0157-57-3256

Hours: 5:00 p.m. - 10:00 p.m. (L.O. 9:30 p.m.)
Closed: Monday (other irregular holidays)
4. Yakiniku Tonkyu: Exceptional Restaurant on the Outskirts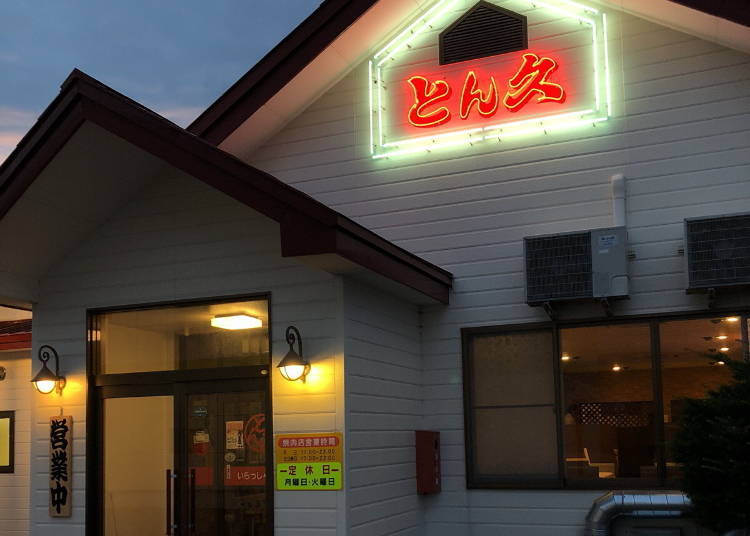 Yakiniku Tonkyu is located on the outskirts of Kitami City. It first started as a pig farm and has been operating a Hokkaido yakiniku restaurant using pigs raised on the farm for over 30 years.

When they first opened, it was a small restaurant, but currently, they have 120 seats and even spacious private rooms. The restaurant is big enough to host group guests and large families.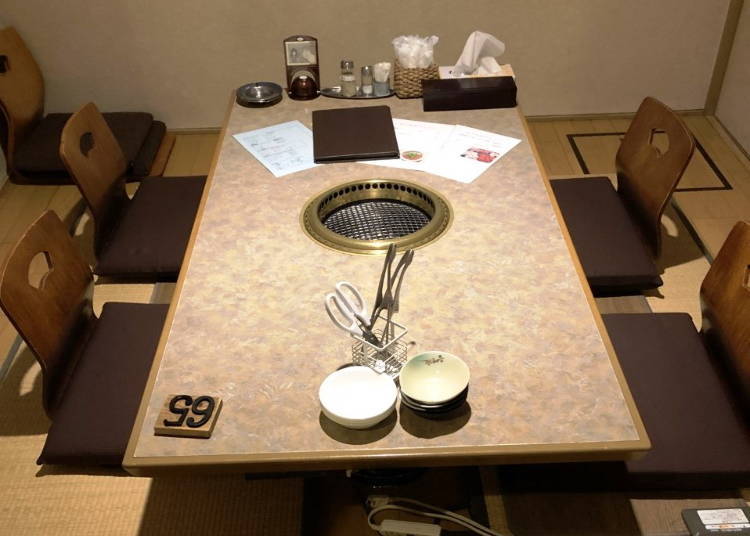 Mr. Hironobu Sakai, who trained at a French restaurant for 4 years and a half from 2011, is the main chef. He incorporates different cooking methods and western essences into the menu and creates new trends in the long-established restaurant.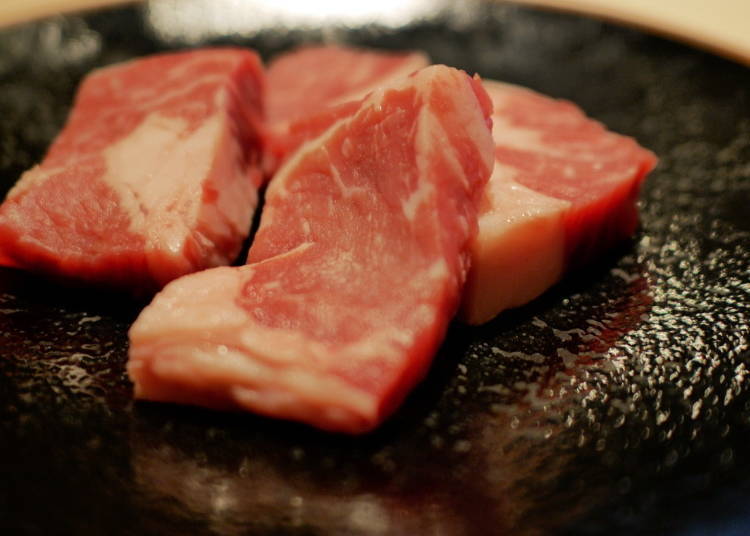 They provide delicious and fresh meat that is carefully selected such as Kenkouton pork full of umami and sweetness from Shinhidaka Town, wagyu, hormone, sasami, and mutton. For the rib-rose (ribeye roll) they use the part that is most tender.

They also offer A3 rank wagyu prime kalbi is offered with premium kalbi, sasami (flank steak) and kainomi (bottom flap). They have a great selection of side menus and even an all-you-can-eat course. The restaurant receives great reviews for being able to enjoy quality yakiniku at a reasonable price.
焼肉とん久

Address

2-2-3, Sakaemachi, Kitami, Hokkaido

Phone Number

0157-24-1571

Hours: 5:00 p.m. - 11:00 p.m. (L.O. 10:30 p.m.)
Closed: Monday, Tuesday (if a Tuesday is a holiday, the following day is closed)
Text by: minna no kotoba sha
*This information is from the time of this article's publication.
*Prices and options mentioned are subject to change.
*Unless stated otherwise, all prices include tax.