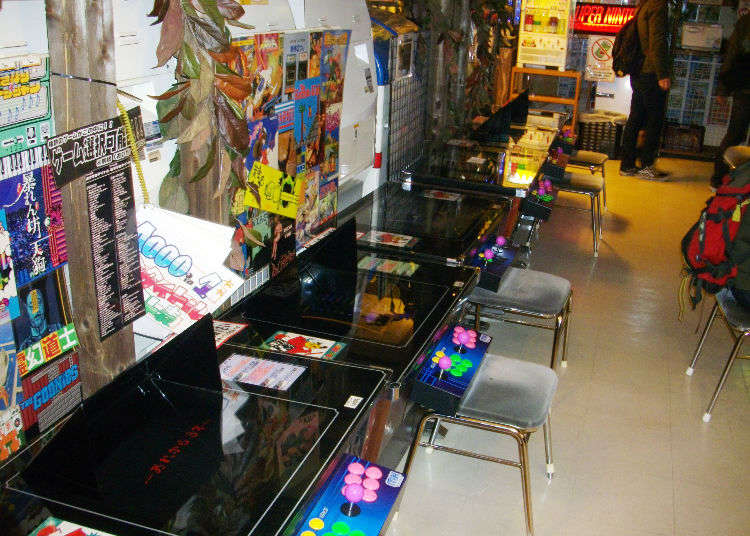 Did you grow up stomping mushroom men flat or being chased by ghosts in dot-filled mazes? Do your childhood memories involve blowing dust out of a cartridge, or by scouring the latest gaming magazines for tips on how to defeat that one Final Boss? Or maybe you just heard about the good old days, and want to see for yourself how good it was?

If you love the home console systems of yesteryear, Akihabara's retro video game shops are for you! Pick up your controller and plug in your Konami Code, you're going to need extra lives to take in all this retro video game goodness.
Super Potato is the most internationally-famous retro games spot in Akihabara. Part store, part love letter to the video-gaming past, Super Potato supports systems ranging from the Famicon all the way up to the latest consoles. Their three floors of retro goodness also include a vast array of gaming-related goods such as stuffed animals of characters, candy, and numerous game guides for the merciless digital puzzles of the past.

Even if you aren't looking to buy, you should go to Super Potato—they have a retro arcade! Get some change and re-live your street-fightin' glory days on the third floor.
Address

Kitabayashi Building 3F, 4F, 5F, 1-11-2, Sotokanda, Chiyoda-ku, Tokyo, 101-0021
View Map

Nearest Station

Akihabara Station (JR Sobu Main Line / JR Keihin-Tohoku Line / JR Yamanote Line / Tokyo Metro Hibiya Line / Tsukuba Express)
4 minutes on foot


Phone Number

03-5289-9933
Friends has a range of games and accessories from the Famicon up to the modern era as well as older PC games. It's great just to dig through the seemingly-endless rows for those favorite 8-bit masterpieces from your childhood.

Friends also stocks the ultimate in stealth in-school gaming--game watches! Tap your way through an old digital classic during the next boring meeting or class—it's less obvious than a smartphone.
フレンズ

Address

6-14-13 Sotokanda, Chiyoda-ku, Tokyo 101-0021, Japan

Phone Number

03-5812-2471

Hours of Operation: Open Wednesday through Monday 11 a.m. to 8 p.m. Closed Tuesdays.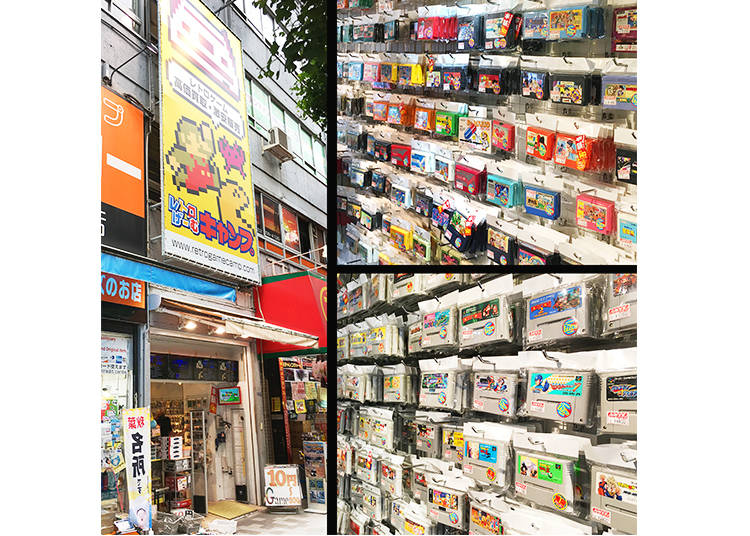 Retro Game Camp has a huge stock of games, from the Nintendo Entertainment System (NES) all the way up to the latest compatible consoles. If you can't make it to their store in Akihabara, you can order from their online store -- they ship worldwide! They are also very conscientious about their secondhand goods --- they perform operation check for each one of them, and have battery exchanged softwares a lot, ensures that all machines they sell work properly. No more wasting your money on junk games and no more losing your saved games!
レトロげ~むキャンプ

Address

Shin Suehiro Bld.C , 3-14-7, Sotokanda, Chiyoda-ku, Tokyo, 101-0021

Phone Number

03-3253-7778

Hours of Operation: Open daily 11a.m. to 8 p.m.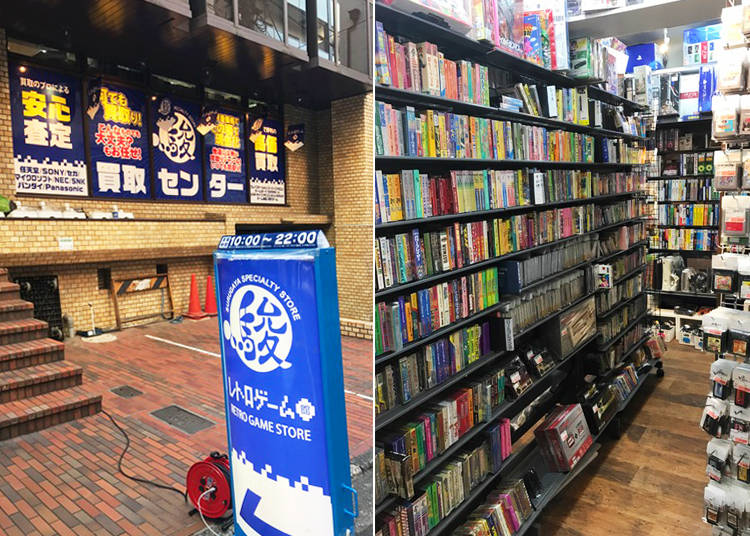 Surugaya Specialty Store is part of a chain that sells goods in the otaku sphere of influence, such as comics, character items, and even AV equipment. The "Suruga Shop Akihabara Store Game Hall" is the place that specializes in console games from the Famicon all the way up to the latest offerings.

Of particular interest to the hobbyist is their selection of arcade game parts. With a little electronic know-how, you could set up your own retro arcade game cabinet!
駿河屋秋葉原店ゲーム館

Address

1st floor of the Toyo Building 9-8 Toyo Building 3 - chome, Chiyoda-ku, Tokyo 101-0021

Phone Number

03-3256-7277

Hours of Operation: Open daily 10 a.m. to 10 p.m.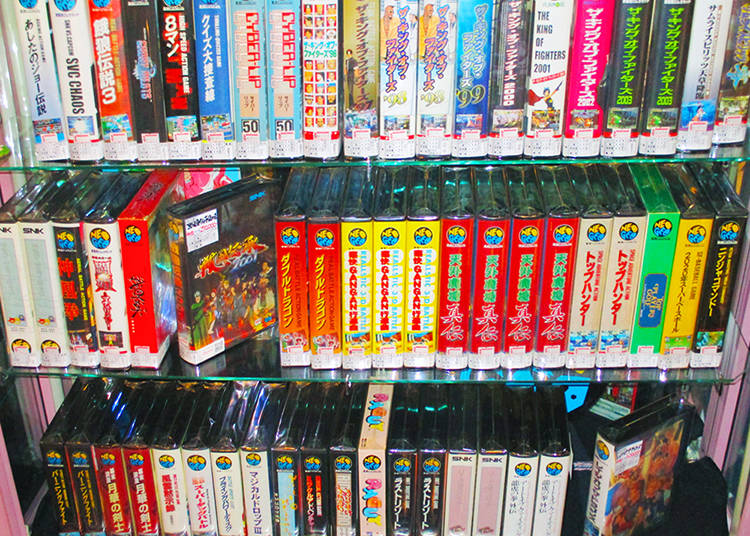 The Mandarake Complex building in Akihabara is eight floors of geeky goodness, and the retro games are on the 6th floor. Mandarake has an online registration system that allows you to order goods from them as well as participate in their auctions (with almost-worldwide shipping).
まんだらけコンプレックス

Address

3-11-12 Sotokanda, Chiyoda-ku, Tokyo 101-0021

Phone Number

03-3252-7007

Hours of Operation: Open daily 12 a.m. to 8 p.m.
Area

Category

Articles Genre
*This information is from the time of this article's publication.