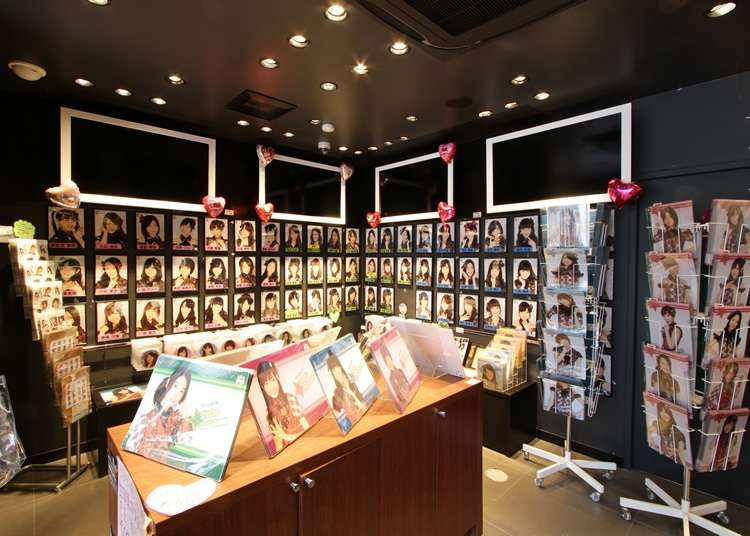 Akihabara is the holy land of Japanese subcultures and is also known as "electric town", popular with tourists as a place to buy high quality electronic goods made in Japan. Here we introduce places you can visit at night.
Enjoying the World of AKB48!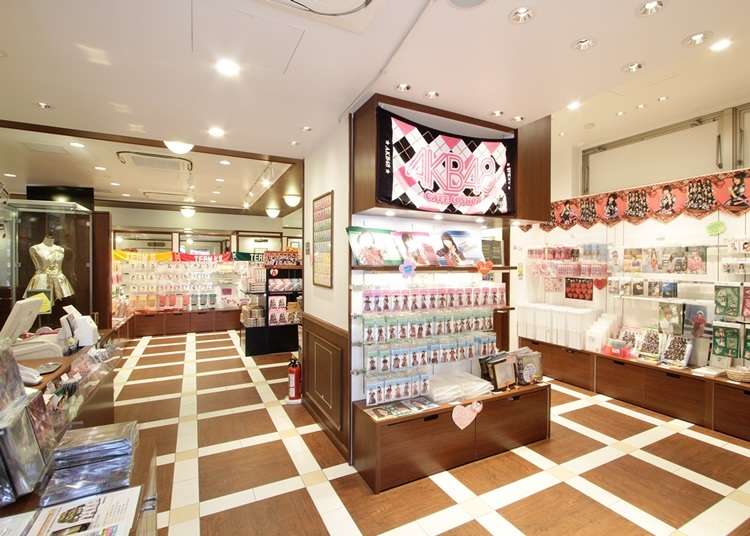 The official café and shop of Japan's representative female idol group "AKB48." In the shop section you can buy different goods of your "Oshimen" (the member of the group you're rooting for the most) like the muffler towel for 1,550 yen. The café area offers food and sweets associated with the idol members while showing videos of live shows and music videos. The shop is open until 10:00 p.m. The café is open until 10:00 p.m. on Mondays through Thursdays, Sundays, and on holidays, and until 11:00 p.m. on Fridays, Saturdays, and days before holidays.
AKB48 CAFE&SHOP AKIHABARA

AKB48 CAFE&SHOP AKIHABARA

Address

1-1, Kandahanaokacho, Chiyoda-ku, Tokyo, 101-0028
Enjoy a Late Night Café and Bar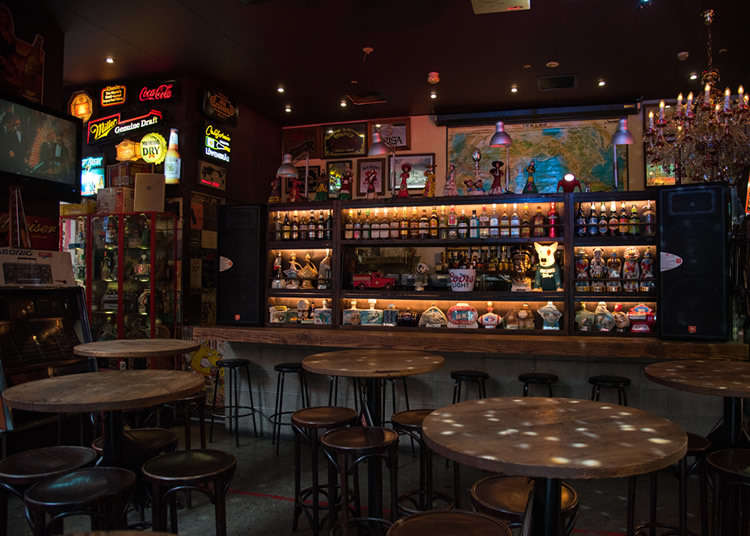 This music café and bar has an atmosphere of the 70s and 80s, filled with vintage goods and disco balls where you can relax and enjoy some good old music and movies. Their popular hot dogs are created with additive-free handmade sausages and their highly recommended "Akiba Dogs" come with a delicious homemade original sauce that goes for 500 yen. They've even got a selection of 30 different beers from around the world. Open until 1:00 a.m. on Mondays through Thursdays, 5:00 a.m. on Fridays, and until 2:00 a.m. on Saturdays.
Cafe & Music Bar PLAYER akihabara

Address

1-13 chomp chomp 1F, Kandasakumacho, Chiyoda-ku, Tokyo, 101-0025
A Bakery Café from France
Brioche Dorée is a bakery café that has 300 shops in France. A popular choice is the "Muffinoiserie" made from croissant dough which is baked after being shaped like a muffin and filled with cream, making a delicious hybrid pastry. The outside is flaky and the inside is chewy, offering a new kind of taste. Another recommendation is a Japan special "Croissant Bread" which uses ingredients equivalent to 8 croissants, 900 yen per loaf. It is great for meals or snacks and is only available for half loaf or a loaf via take-out. Open until 10:00 p.m.
Brioche Dorée Yodobashi Akiba

Brioche Dorée ヨドバシAkiba店

Address

1-1 1F, Kandahanaokacho, Chiyoda-ku, Tokyo, 101-0028
A Specialty Shop Where Anime Fans Assemble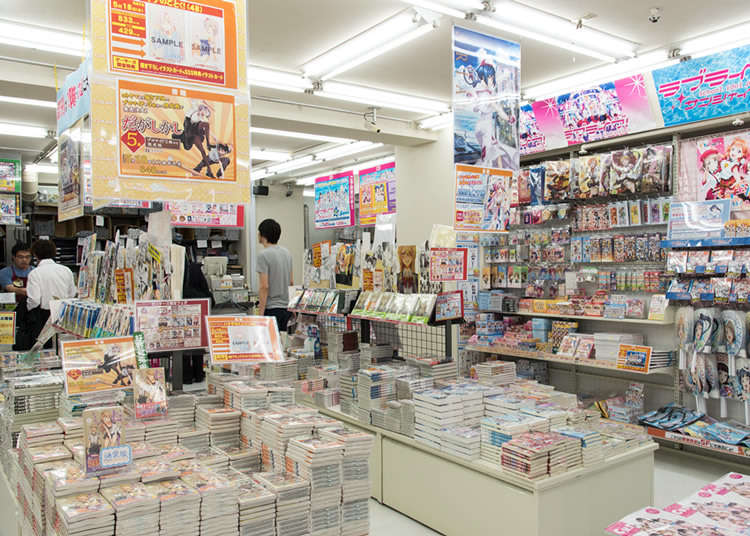 At this giant shop, anime fans can find everything from anime, video game character goods, comics, CDs, and DVDs on sale, along with a space for viewing anime and regular events for meeting voice actors and anime song artists. With 8 floors, from the B1 floor to the 7th floor you can find all kinds of goods lined up, with a popular souvenir being "Tokyo Aki-Banana" for 600 yen with tax. Gamers is a famous spot among anime fans. The first floor is open until 10:00 p.m. and the 2nd to 7th floors are open until 9:00 p.m.
Address

Chiyoda-ku, 1-14-7, Sotokanda, Chiyoda-ku, Tokyo, 101-0021
View Map

Nearest Station

Akihabara Station (JR Sobu Main Line / JR Keihin-Tohoku Line / JR Yamanote Line / Tokyo Metro Hibiya Line / Tsukuba Express)


Phone Number

03-5298-8720
Area

Category

Articles Genre
*This information is from the time of this article's publication.