Many tourists point out the challenges they encounter with foreign currency exchange while in Japan, such as "we didn't know where to exchange money" or "we should have checked the opening hours of a foreign currency exchange". Let's go over a few tips to help you avoid these situations.
Exchange at the Destination Airport
Each Japanese airport has a foreign currency exchange service. Ask the information staff or check the bulletin board, and exchange at the airport. Even if you exchange some money at the airport, it is a good idea to ask the hotel staff about nearby exchange shops just in case you run low of Japanese yen. Although large hotels may offer exchange services at the front desk, the exchange fee is normally higher and the rate is not as good, so it is recommended to exchange at the airport.
Exchange at a Bank
If you want to exchange foreign currency in a city, it's best to look for a bank. Not all banks offer currency exchange on the premises, however large branches in big cities normally do. Be aware that bank operating hours are rather short and most banks are closed on Saturdays, Sundays, and on national holidays. Select postoffices may offer foreign currency exchange services as well, however it is best to confirm before running out of yen.
Lastly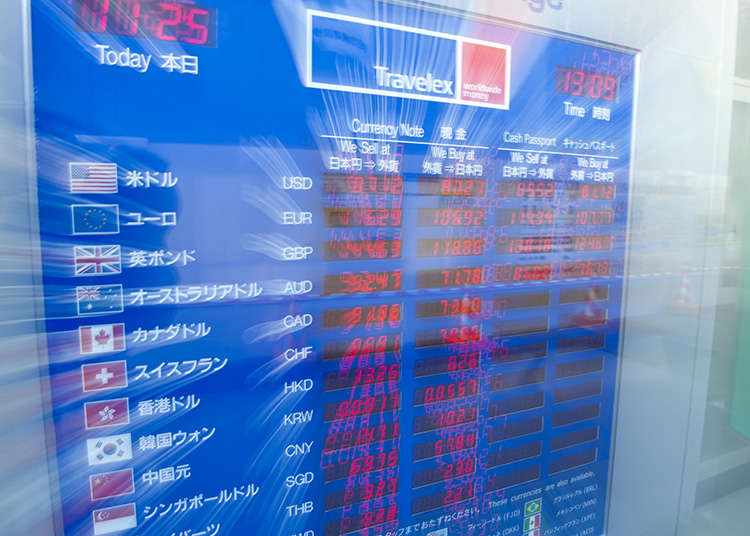 It is best to know where to have your currency exchanged beforehand so you don't end up not having enough cash on you when you need it.
*This information is from the time of this article's publication.