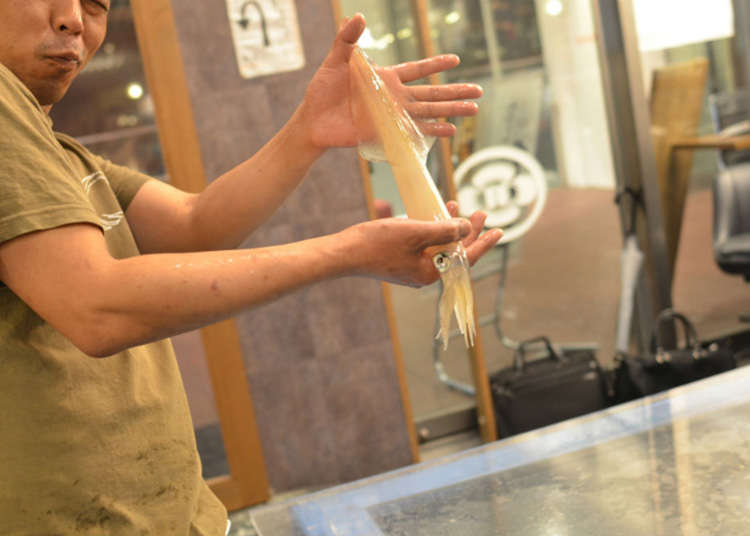 Ika (squid) Center Yaesu is located in the first basement floor of the Yaenaka Dining space in Tokyo Tatemono Yaesu building near Tokyo Station Yaesu Exit.
Here you can find a fish tank that stretches all along the inside of the lively restaurant. It is decorated with ornaments that help create a festive and market-like atmosphere. Inside the lively fish tank, you can find crabs, shellfish, and their specialty: squid! Many visitors to the restaurant enjoy taking a peek at the squids as they swim around the fish tanks.
Eat all the Fresh Seafood at Ika Center!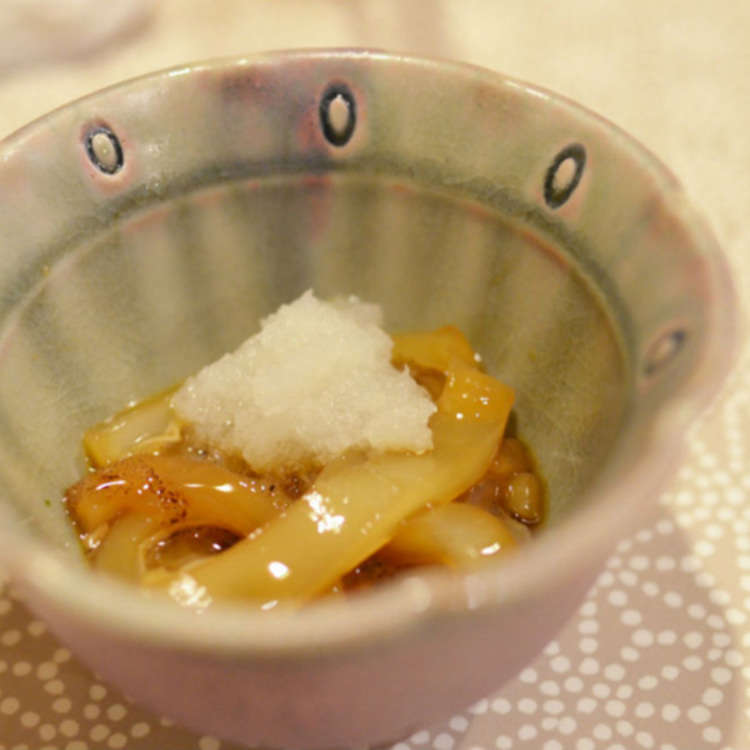 The otooshi (appetizer) at Ika Center is of course squid. It has grated Japanese radish on top. The squid has a light, refreshing taste and is not sticky at all. You will be surprised at just how different the squid here tastes, compared to what you may have eaten before.
The amount you get when you order the assorted sashimi platter is very plentiful! Usually the amount served is rather small, but Ika Center is the only place where you can eat so many sashimi at a reasonable price. Rarities are also included, such as Nama-gaki (raw oyster) and red bream sashimi, which are all piled up on the plate! Ika Center sure is incredible!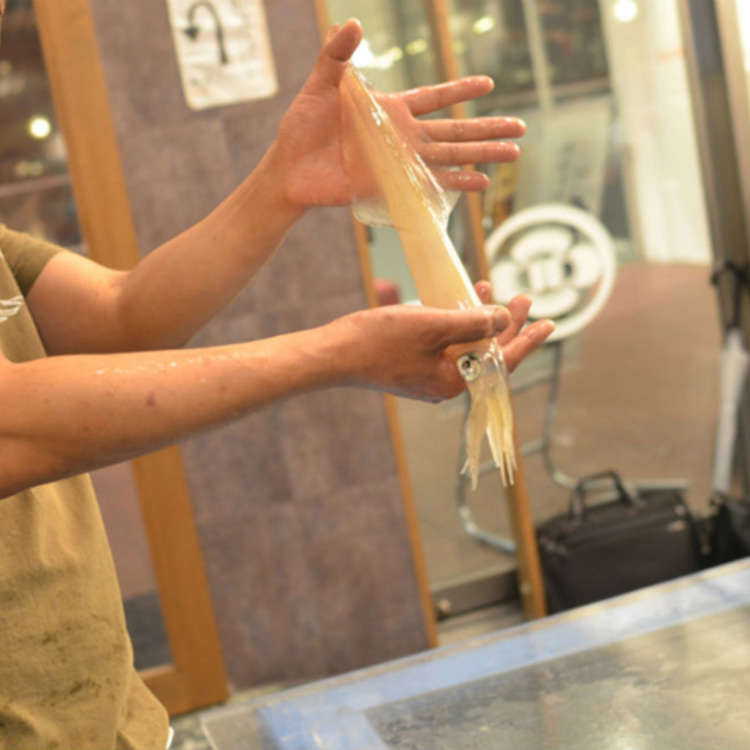 In the image above, you can see the restaurant manager picking up and holding a live squid! This is one of the main attractions of Tokyo Ika Center. The silver eyes of the squid shine just like an ornament.
The Great Ika Center!
Immediately after preparation, the squid is served (still moving). After putting soy sauce on them, they will begin to wiggle and move, making some patrons hesitant to eat them. When you muster the courage to take your first bite though, you'll find that they taste excellent! Such a luxurious dish is only achievable with super fresh squid. It has a distinctive thick texture and flavor and it goes very well with ginger soy sauce.
Here is a freshly prepared squid! You can eat this with salt or you can change the flavor with grated ginger and sliced lemon which is provided. Raw squid is superb and crunchy! The taste and flavor intensifies with every bite you take! It's so delicious that you'll want to savor the taste as long as you can before swallowing.
Takaashi-gani (spider crab), kegani (horsehair crabs), and taraba-gani (red king crabs) that are often seen over the counter are gathered up and sent for preparation.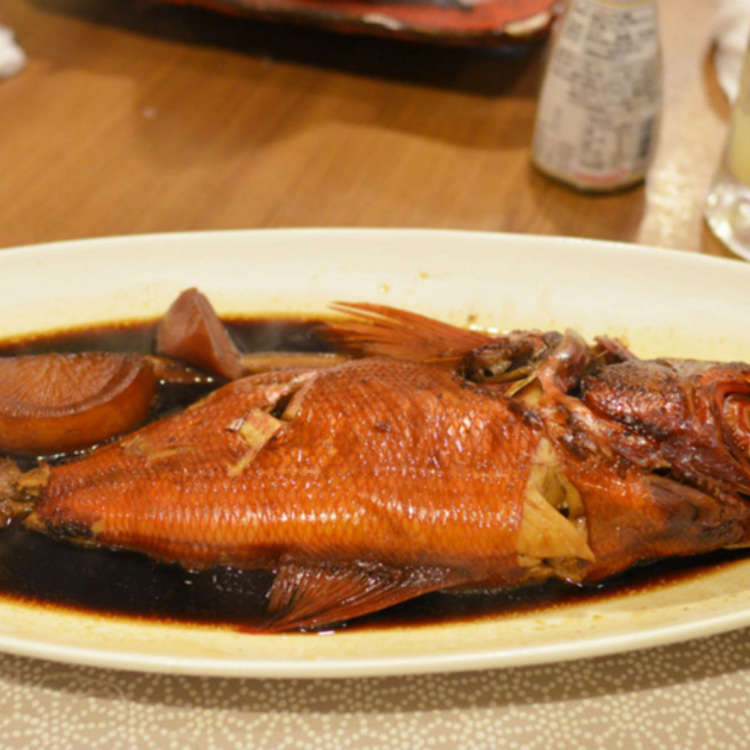 The next dish is kin-me (red bream) boiled with soy sauce. Yes, the whole fish! The fish tastes great and it's properly cooked so that it is seasoned all the way through. Bite-sized morsels come off easily when you poke them with chopsticks and it goes perfectly with white rice. A combination that is considered nostalgic to many Japanese people.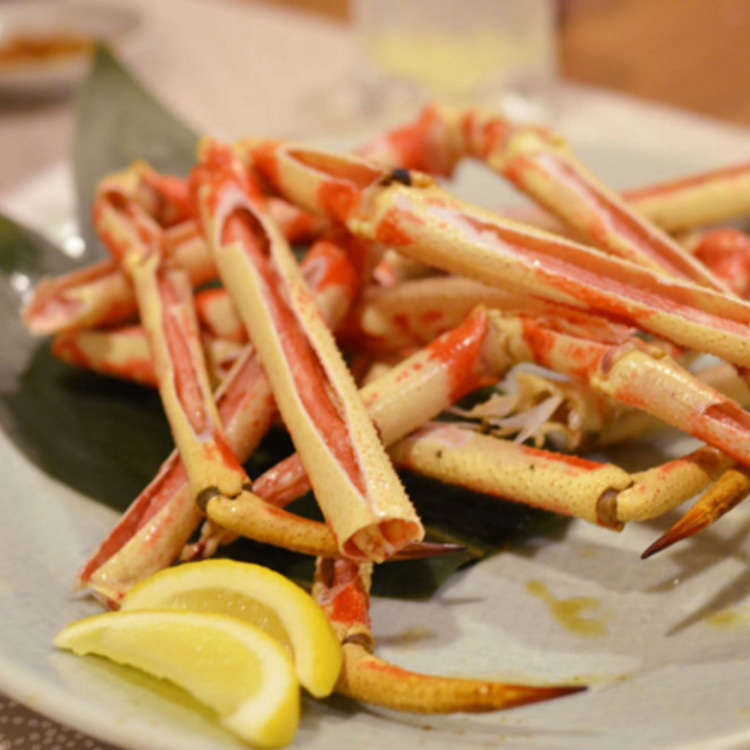 Here we can see the spider crabs that were previously gathered. They look baked rather than boiled. The fragrant, sweet smell of the crabs is mouthwatering. All the meat is cut into bite-sized pieces with wonderful attention! It has a strong crab taste, fresh but soft when bitten into. It pairs perfectly with sake. Many say that the soft texture and delicious taste are easily distinguishable from frozen crabs normally bought at supermarkets!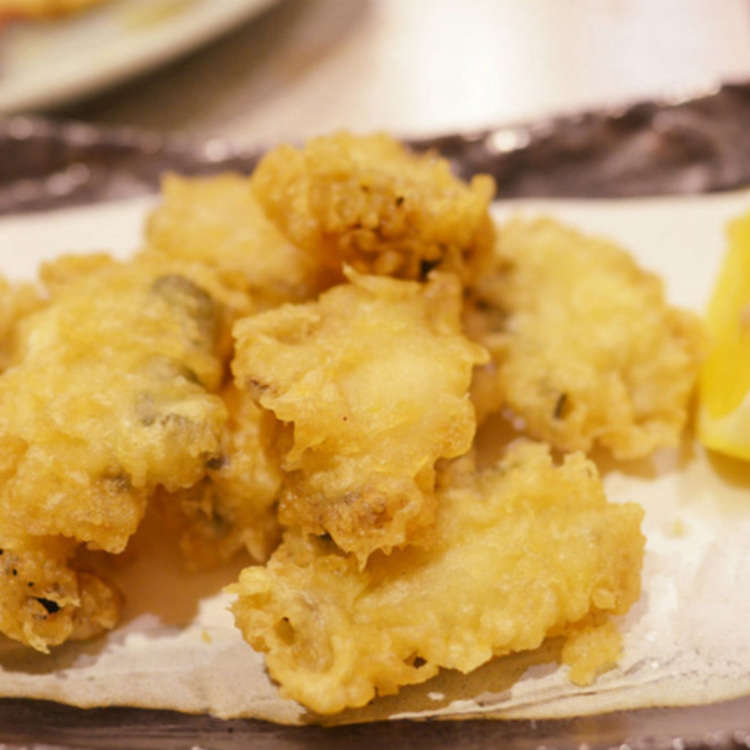 Moreover, take a look at this luxurious awabi (abalone) tempura. It can also be eaten raw, however it has been fried to be delicious tempura! This is a superb dish wrapped with a crispy batter. Add some fresh-squeezed lemon juice for a perfect balance of flavors. Tempura has never tasted so good!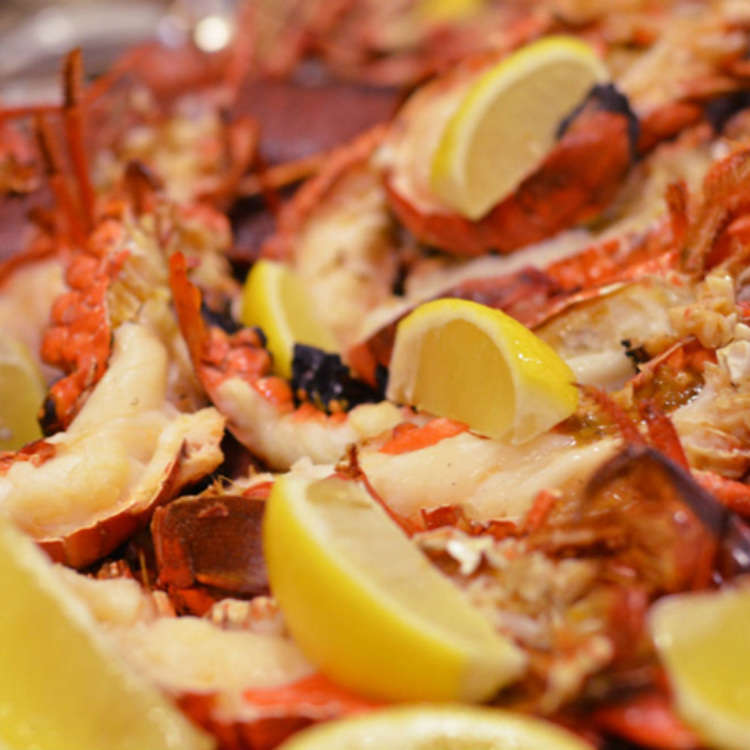 Next, we have a Japanese spiny lobster! It is baked to perfection, just like the crabs. The Japanese spiny lobster tastes amazing, with the umami of the lobster condensed in its rich taste. The deliciousness of this plate will leave you speechless with satisfaction.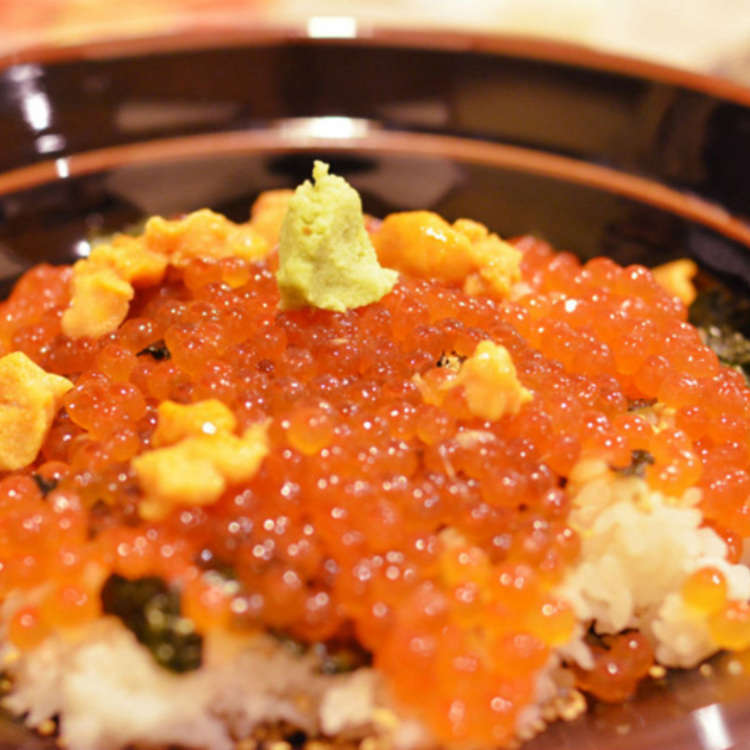 Finally, we have the uni-ikura (sea urchin eggs and salmon roes) donburi bowl! The shiny salmon roe pop open inside your mouth with every bite, with a rich aroma of sea urchin that will stimulate your nose! Even though the restaurant is named "Ika Center" and that their raw squid is superb, you will find that all the dishes are truly exquisite! The more you eat, the more delicious they become. If you haven't visited Ika Center yet, we highly recommend it!
Katsugyo Oroshi Chokueinomise Tokyo Ika Center
活魚卸直営の店 東京イカセンター
Address

Yaenaka Dining B1, 1-4-16 Yaesu, Chuo-ku, Tokyo, 103-0028
*This information is from the time of this article's publication.
---