Date Masamune was a military commander during the late 16th to early 17th century (known in Japan as the Sengoku period), and is famous for his crescent moon-shaped helmet crest.

He frequently shows up as a character in video games popular worldwide. It's also said that his armor inspired the look of Darth Vader in the Star Wars movies, making Date Masamune one of the most well-known Japanese samurai.

Today, more and more visitors come to Japan looking to follow the footsteps of legendary samurai and other historical figures.

Instead of introducing famous sightseeing sites such as the ski resorts around Mount Zao in Miyagi Prefecture, we'll introduce some great Samurai spots related to Date Masamune and Katakura Kojuro Kagetsuna, a vassal of Date Masamune.

It's time for some Samurai Sightseeing in Sendai and neighboring city, Shiroishi, where you can wear samurai armor, visit castles, and find plenty of experiences unique to Japan.
Find Date Masamune's incredible armor at Sendai City Museum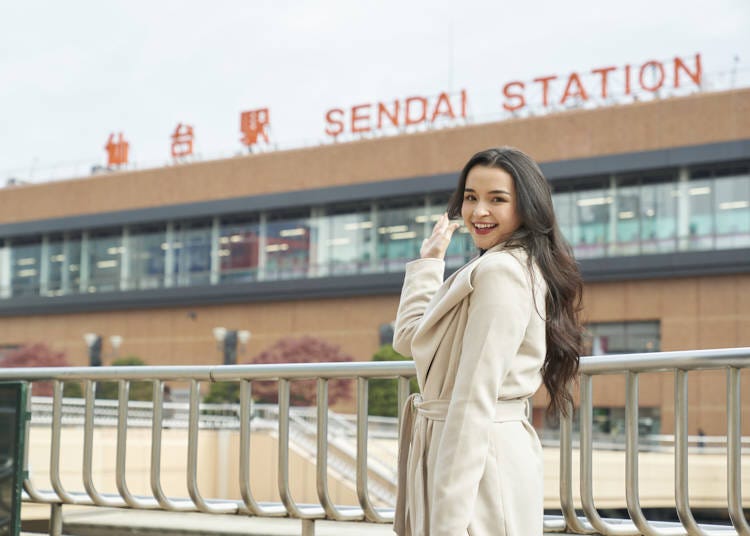 Our Samurai Sightseeing trip starts from Sendai Station. Sendai Station is only an hour and forty minutes away from Tokyo by Shinkansen, or 25 minutes from Sendai International Airport via the Sendai Airport Access Line.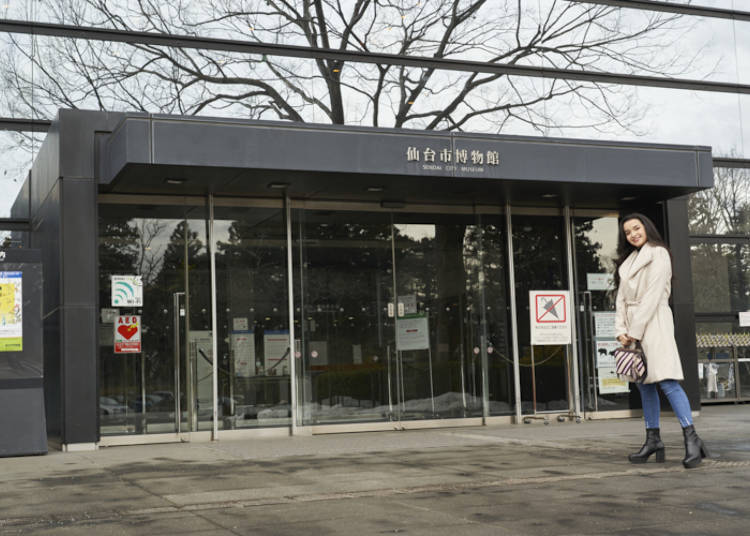 We depart from Sendai Station on the Loople Sendai tour bus and arrive at Sendai City Museum, which is actually located on the grounds of the remains of Sendai Castle, specifically its third perimeter. The museum was constructed for the protection, exhibition, and research of materials gifted to the city from the Sendai-Date clan.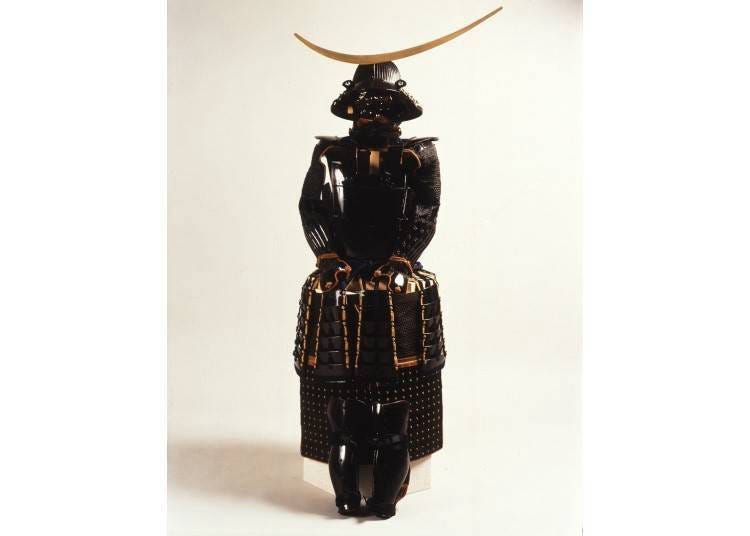 Important Cultural Asset -- Black lacquered five-plate armor set for Date Masamune (held at Sendai City Museum)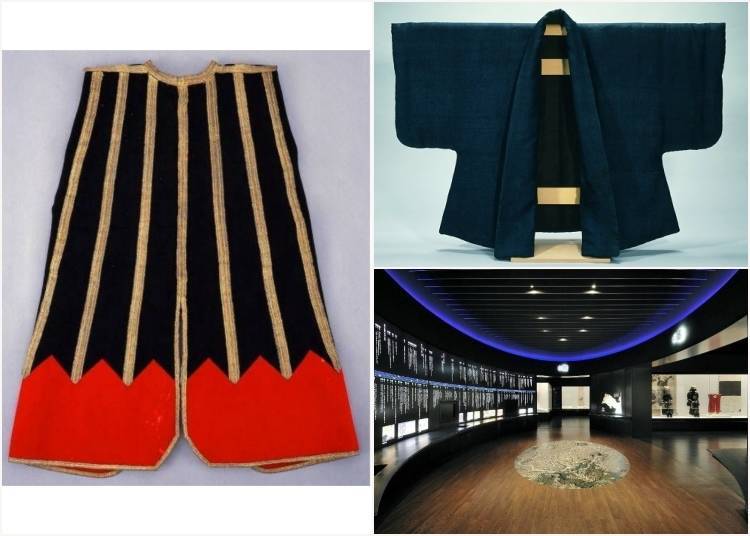 Caption: (Left) Important Cultural Asset -- Mountain pattern haori for Date Masamune, (Upper right) Important Cultural Asset -- Fine-pattern-dyed coat (both held at Sendai City Museum), (Lower right) Sendai City Museum exhibit
One of the notable items in Sendai City Museum's collection is Date Masamune's black lacquered five-plate armor set. It includes his helmet with its asymmetric and thin moon-shaped crest, and his armor with its five black lacquered iron plates. Any part of it is incredible to behold.
The collection also includes Date Masamune's haori, a form of decorative outer jacket, and a fine-pattern-dyed coat thought to have been bestowed to Katakura Kojuro (a name shared by samurai Katakura Kagetsuna and his son Shigenaga) by Toyotomi Hideyoshi. All of these articles are designated as Important Cultural Assets by the Japanese government.

* Each article has separate exhibition schedules. Confirm their exhibition dates by contacting Sendai City Museum.
仙台市博物館

Address

26 Kawauchi, Aoba-ku, Sendai, Miyagi 980-0862

Phone Number

022-225-3074

9:00a.m. to 4:45p.m. (entry ends 4:15p.m.)
Admission rates: 460 yen for adults, 230 yen for high school students, 110 yen for junior high students and younger
Closed: Mondays or days following holidays, 12/28 to 1/4
* The Sendai City Museum will close from October 1, 2021, due to renovations. It is scheduled to reopen in April 2024.
Meet Date Masamune at the remains of Sendai Castle! You might find Katakura Kojuro, too!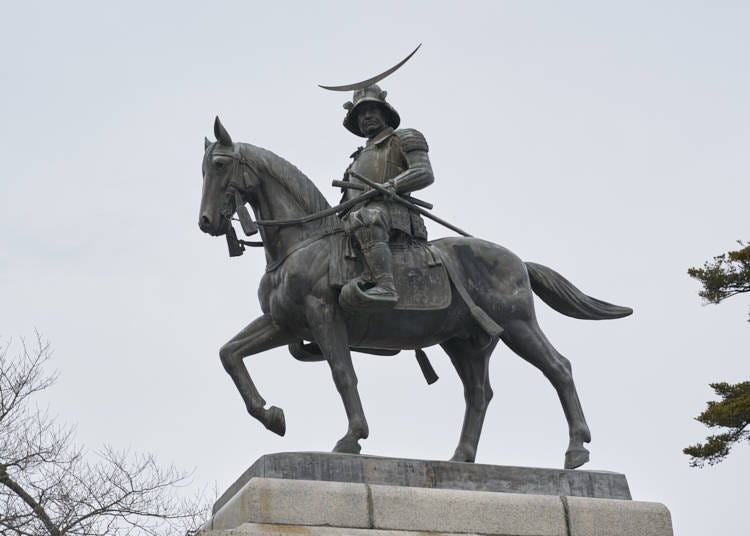 By bus or by foot, it's an easy trip from Sendai City Museum to the remains of Sendai Castle! There's a statue of Date Masamune riding on a horse here. His figure exudes an aura of power, as if he is going to attack you at any moment.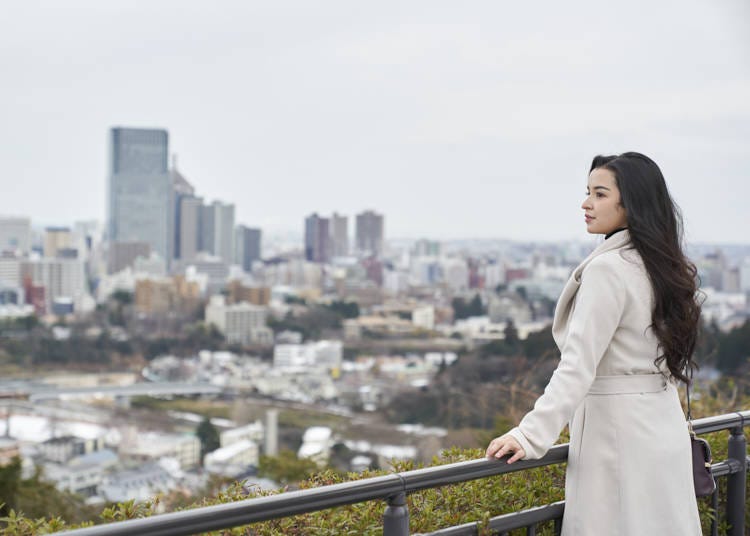 In 1610, Date Masamune constructed a castle on Mt. Aoba overlooking Sendai. This mountain soars 131 meters above the surrounding area and had sheer cliffs on its east and south sides. Thanks to the "natural fortress" this mountain offered, Sendai Castle was considered difficult to overtake. The castle has been demolished, but you can still view the sea and mountains surrounding the city of Sendai from the observational spot up on Mt. Aoba.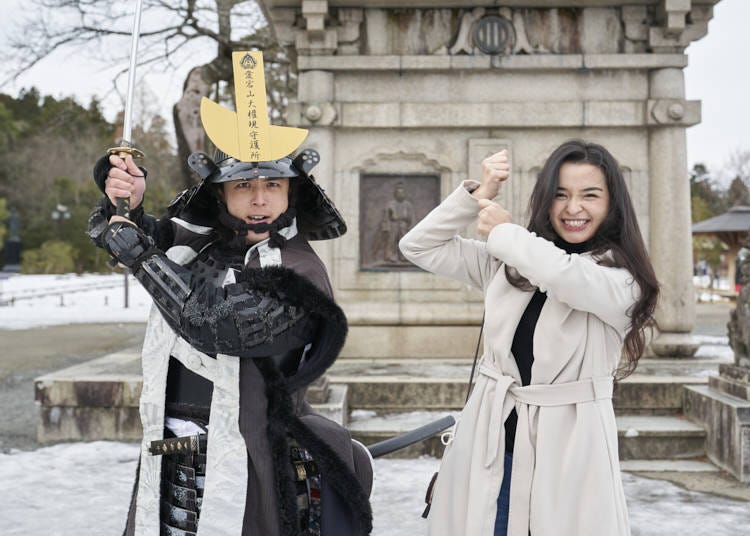 On weekends, you might run into "Date Busho-tai," a group of individuals that seek to keep the history of Sendai alive. Today, we found Date Masamune's chief retainer, master of Shiroishi Castle, and first head of the Katakura clan, Kojuro Kagetsuna! "Thou must also see Shiroishi Castle," demanded Katakura Kojuro Kagetsuna. We'll have to oblige him.
仙台城跡

Address

Tenshudai Aoba Castle Ruins, Aoba-ku, Sendai, Miyagi 980-0862

Tel:022-268-9568 (Sendai Tourism, Convention, and International Association)
Free to visit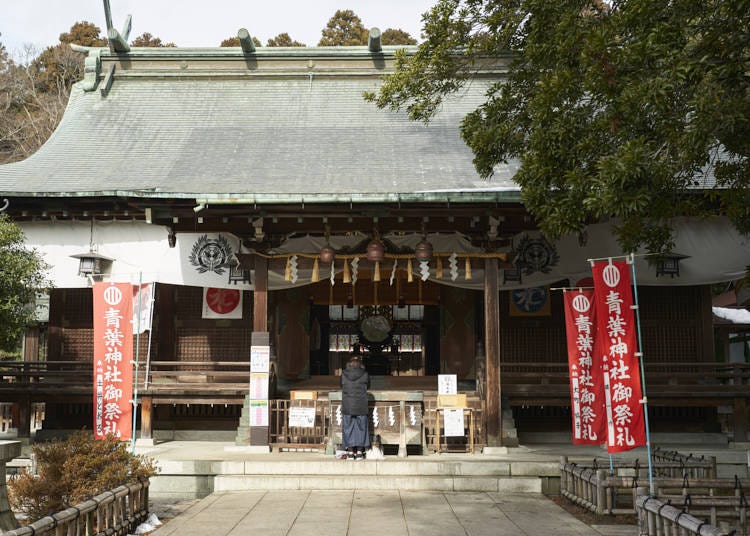 But before we head over to Shiroishi Castle, let's visit Aoba Shrine. This shrine is dedicated to Date Masamune and was built primarily with the cooperation of former retainers and vassals of the Date clan. Its quiet and tree-surrounded grounds are a famous spot for spring cherry blossoms.
青葉神社

Address

7-1 Aoba-cho, Aoba-ku, Sendai, Miyagi 981-0916

Phone Number

022-234-4964

Free to visit (omamori sold between 9:00a.m. and 5:00p.m., time changes with season)
Just 15 minutes away from Sendai via Shinkansen! Arrival at Shiroishi, the city of ski slopes and foxes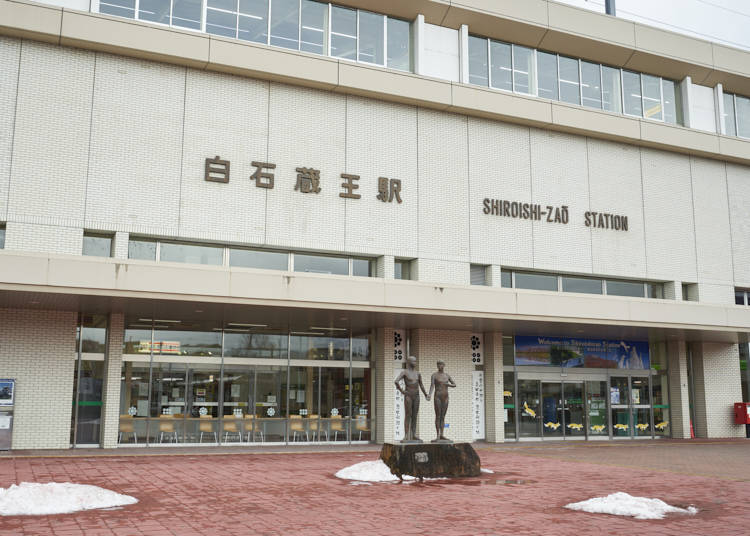 The trip to Shiroishi from Sendai Station via the Tohoku Shinkansen takes just 15 minutes. This area was governed by Katakura family, a loyal retainer of Date Masamune's Sendai Clan. Today, we disembark at Shiroishizao Station.
The city of Shiroishi is a popular destination for international tourists for its ski slopes and Zao Fox Village where you can interact with fluffy foxes.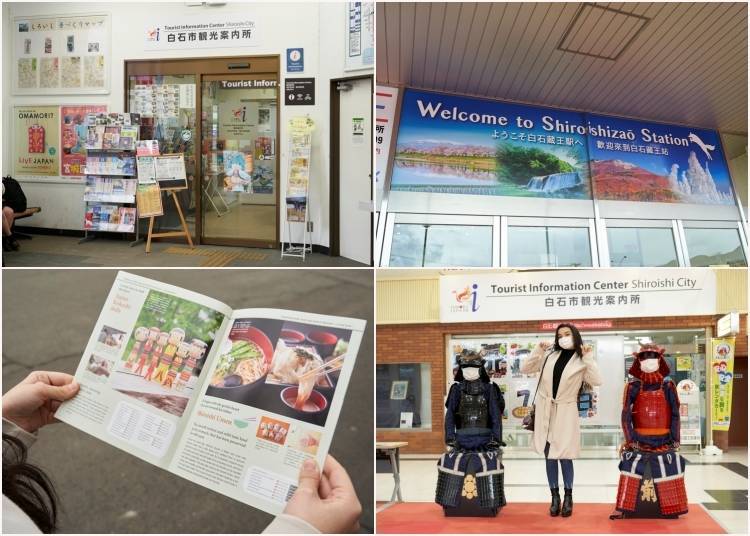 You can pick up pamphlets and ask about the area at the tourist guide center at Shiroishi Zao Station, or the Kojuro Plaza kiosk near Shiroishi Station (Tohoku Line).
Wear Katakura Kojuro's armor at Shiroishi Castle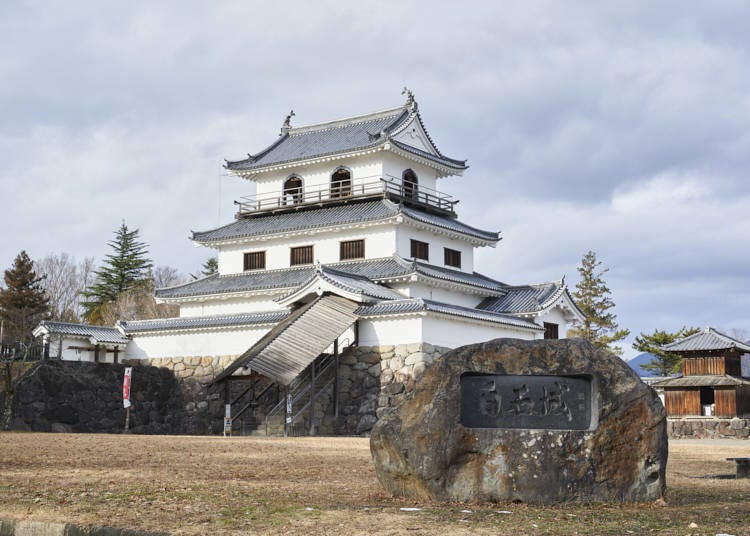 Shiroishi Castle can be found on a hill, a five-minute taxi drive from Shiroishi Zao Station. During Date Masamune's time, the master of Shiroishi Castle was Katakura Kojuro Kagetuna. As the Date clan's greatest military advisor, Katakura Kojuro Kagetsuna educated Masamune in classical and military arts. His son Katakura Kojuro Shigenaga was similarly feared as "Kojuro the Demon."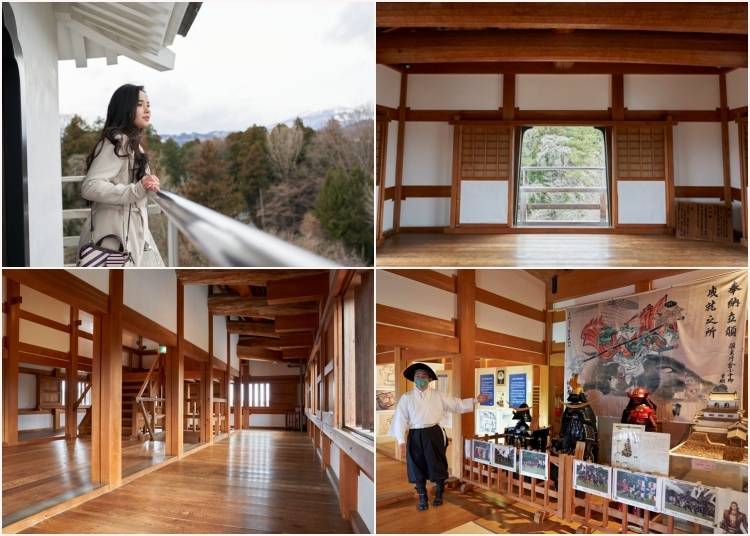 Starting February 2021, you can join in "Shiroishi Samurai Tour Walk" at Shiroishi Castle. An English-proficient Ninja will take you on a one-hour tour of Shiroishi Castle and around the city, sharing the area's history with you. You'll encounter castle-building tricks from the period—like their diamond-shaped window lattices, which make it easy to fire upon enemies outside, but difficult for them to fire back.
The greatest feature of the tour is armor fitting at Shiroishi Castle. You can try on armor in the style of Date Masamune, Katakura Kojuro, or Sanada Yukimura. The armor can be worn over your regular clothing. (Dresses with skirts can be difficult to put the armor on.)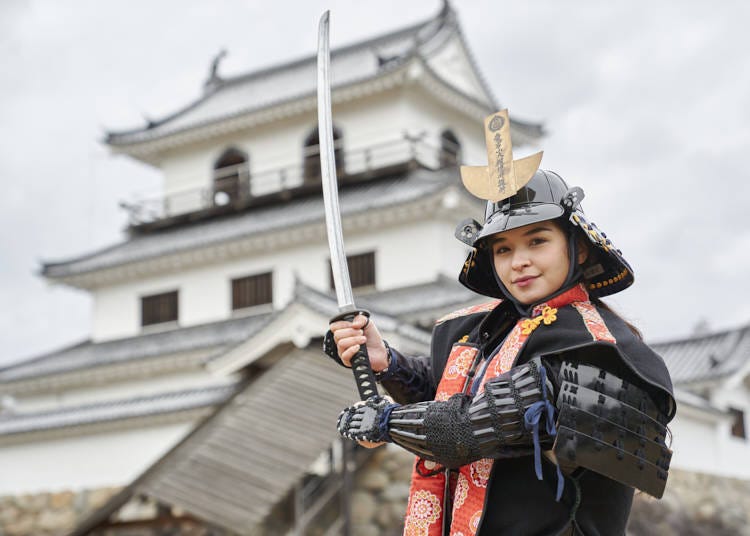 The armor fitting's not a one-off activity, either. You can keep the armor on as you walk around outside, and find the perfect spot for a picture to upload to social media. Strike the pose of a warrior for a cool shot!
See more of Sendai and Shiroishi sightseeing in video!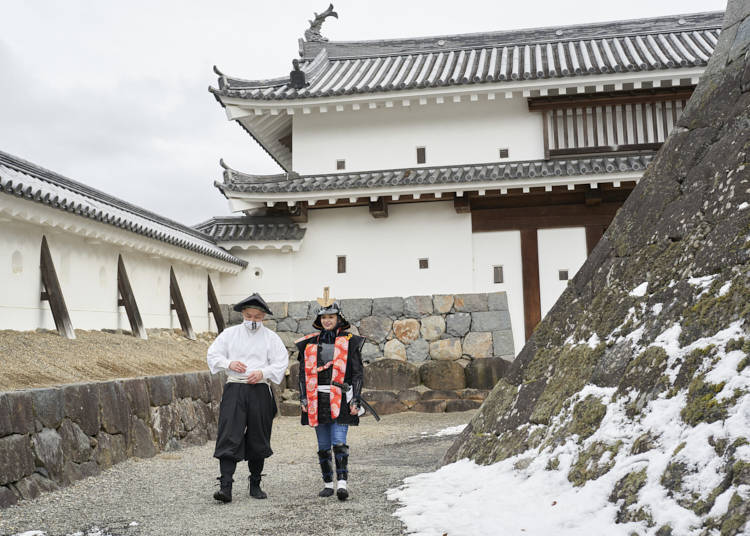 Walking around the castle with a foot soldier makes you really feel like a samurai general!

Shiroishi has another event coming up in February 2021: a nighttime escape room. Puzzle games at the castle at night! That's got to be an exciting, one-of-a-kind experience.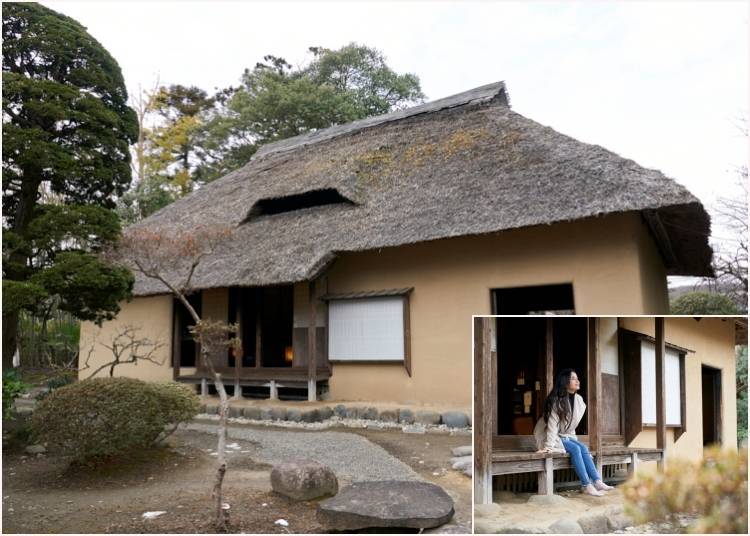 Near the castle, there's also the Katakura Family Samurai Residence (donated by the Koseki family). This valuable architectural heritage was constructed over 260 years ago, a compact residence with only a tea room and main building. Seat yourself on its balcony and consider how samurai lived all those years ago.
Included in the Michelin Guide! Have real, handmade udon at "Muginoki"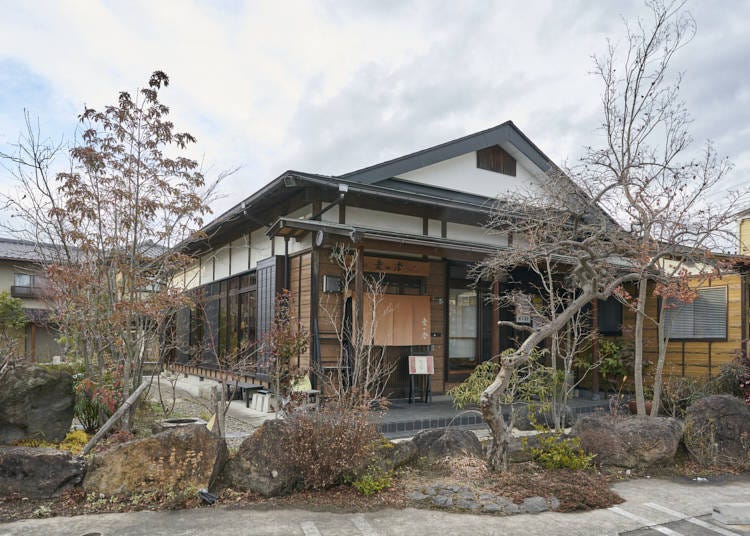 We'd like to recommend Muginoki for lunch in Shiroishi, an udon restaurant where their noodles are made in-house by hand. Of Miyagi Prefecture's handmade udon restaurants, this is the only place that made it into the Michelin Guide Bib Gourmand, and many visitors come from all around to eat here.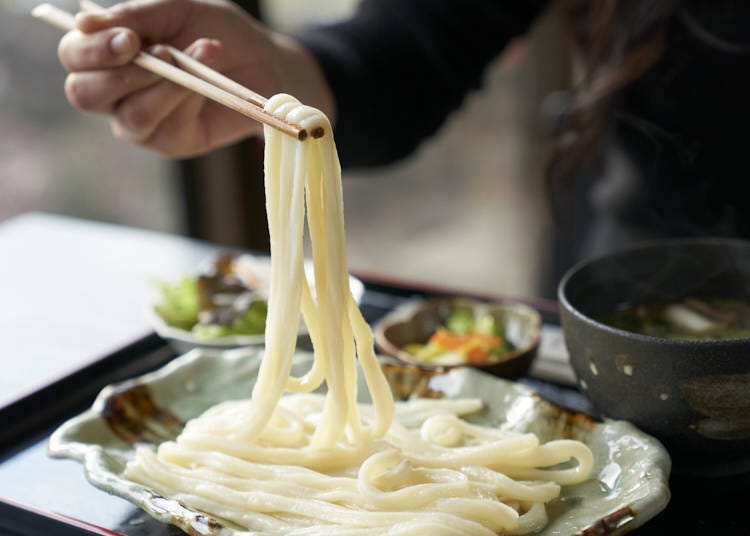 The owner of Muginoki turns out to be a former professional cyclist. His 32 years as a professional cyclist have given him powerful legs that he uses to knead springiness into the udon dough, creating noodles that are properly firm. Most sanuki udon restaurants use machines to make their noodles, but not Muginoki. The rhythmical "sukashi-uchi" method he uses requires technique and stamina, something only a professional could accomplish. Sukashi-uchi is only one of the five steps in creating this springy, firm udon.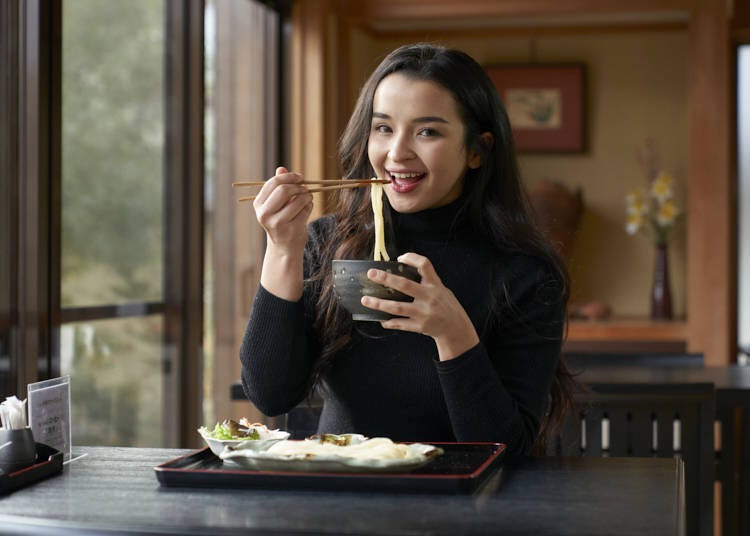 The best udon is eaten right after it's boiled! Udon loses its firmness in just four to five minutes after being served, so eat it quickly when it arrives.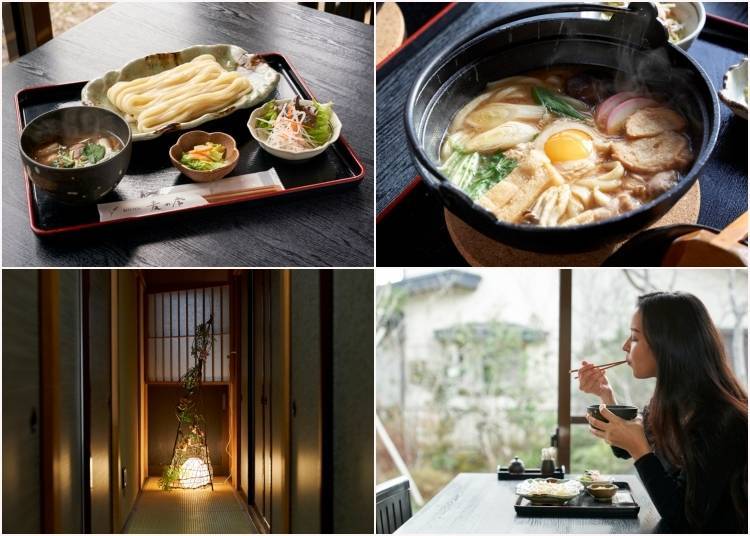 Their most popular dish is "Zao Duck Udon" (1,380 yen with tax). They also have warm and mild miso-based "Miso Simmered Udon" (1,480 yen with tax), good for the body. Their varied menu changes to match the strengths of seasonal and regional ingredients.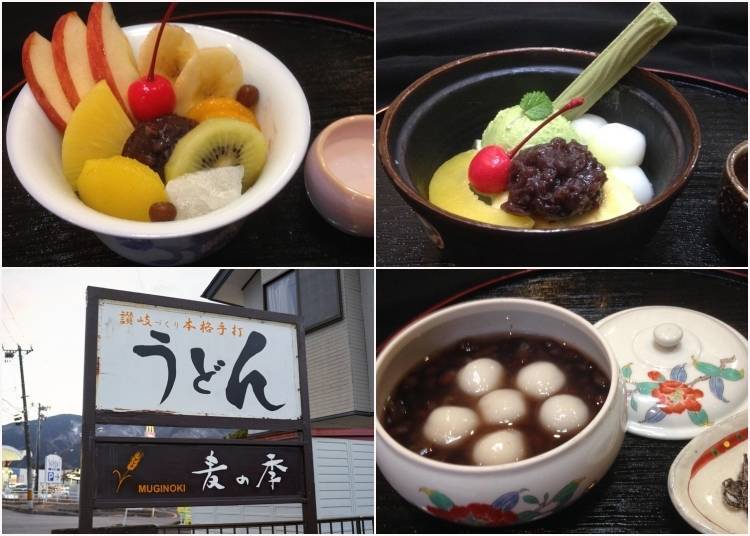 From spring through summer, they have outdoor seating in their garden. Soon, they will also have sweet treats like anmitsu and zenzai.
Muginoki Sanuki-style Handmade Udon

讃岐づくり本格手打ちうどん 麦の季

Address

6-18-7 Hachiman-cho, Shiroishi, Miyagi 989-0247

Phone Number

0224-26-9232

11:00a.m. to 2:00p.m. (or until noodles are depleted)
Closed: Mon, Tue, Fri (unless the day is a holiday), days following holidays
Taking in the atmosphere of "Yunushi Ichijo," a historic hot spring inn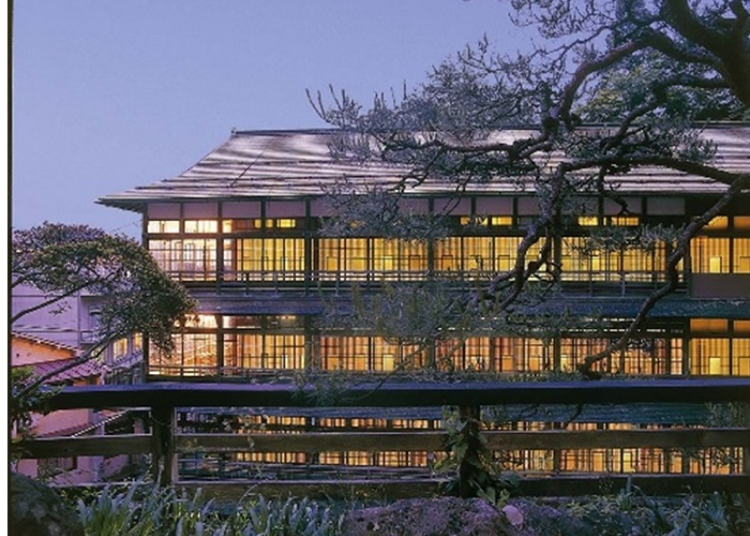 Yunushi Ichijo is an ancient hot spring inn situated between quiet mountains. It opened in 1428 and obtains its water from Shiroishi's Kamasaki Onsen hot spring. Date Masamune and Katakura Kojuro are both said to have stayed at this traditional inn.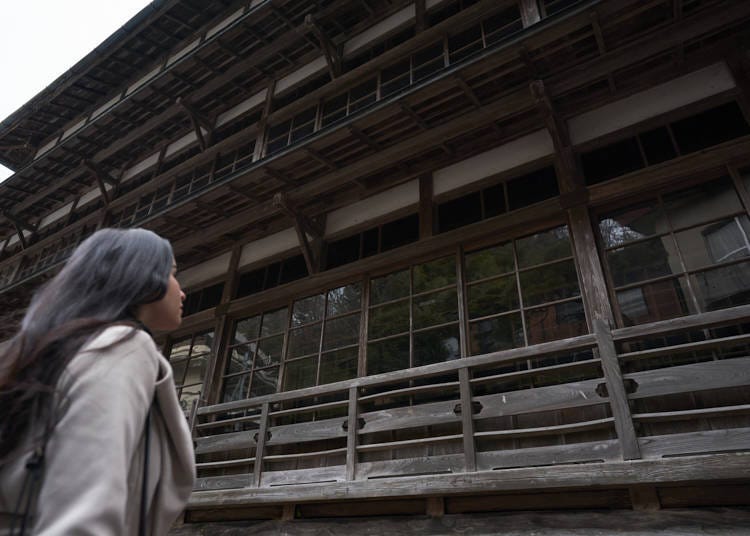 Its wooden main building is registered by the government as a Tangible Cultural Asset. This building currently serves as its room-divided dining center, "Shoan." Here you can indulge in their "Forest Banquet" mornings and evenings.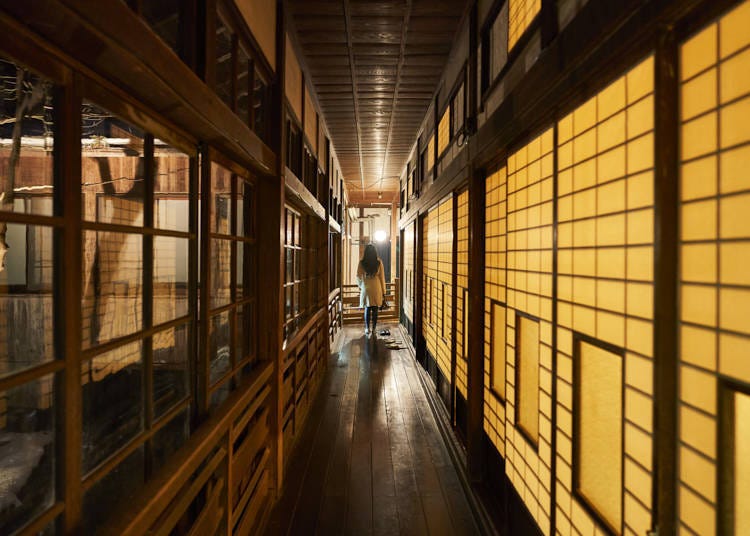 When the sun drops down, the main hall is enveloped in a fantastic atmosphere.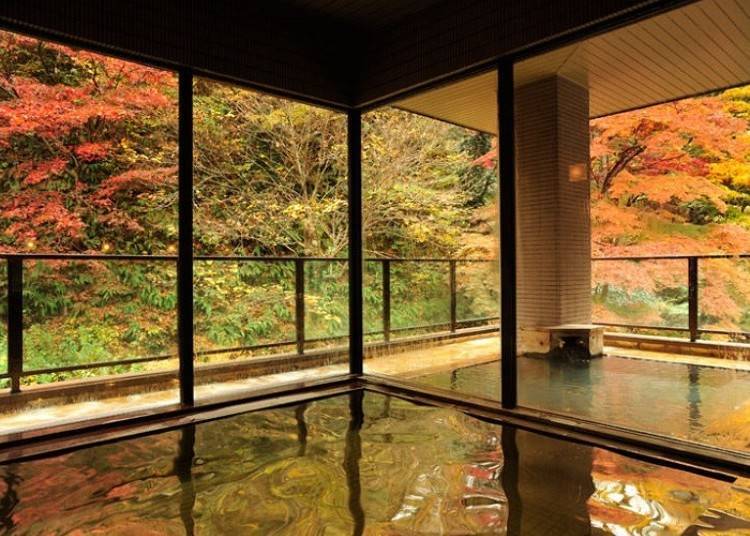 The therapeutic waters of Kamasaki Onsen have long attracted travelers seeking to heal. Yunushi Ichijo has such medicinal baths, but also outdoor baths with incredible views.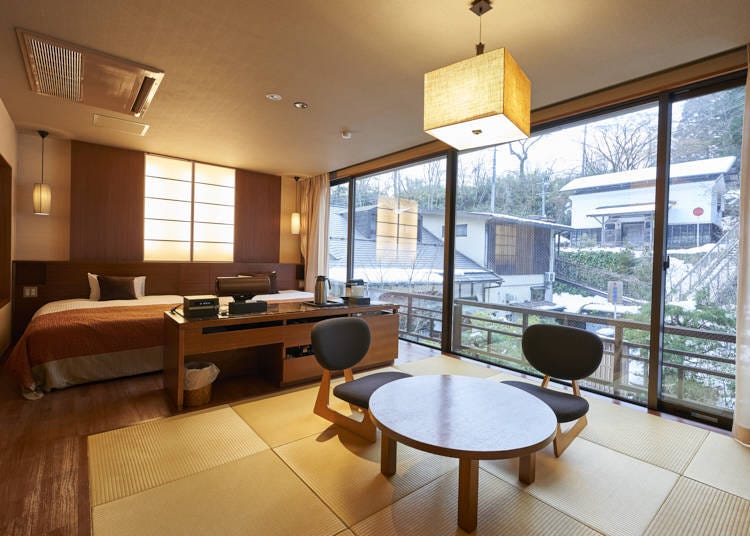 Their guest rooms have been renovated with modern furniture for the comfort of international travelers. Pull back the curtain for a private view of the nature around Kamasaki Onsen! The views look different depending on the season. These rooms could calm even the most anxious of souls.
Address

Fukuokakuramoto Kamasaki 1-48, Shiroishi, Miyagi, 989-0231
View Map

Nearest Station

Shiroishi Station (Tohoku Main Line)


Vacancy search, reservation

from

46,500JPY

1room, 2adults

Check with our partner site as the latest rates, rate details, and guest room requirements may vary.
Pick "Shiroishi Umen" noodles for your local souvenir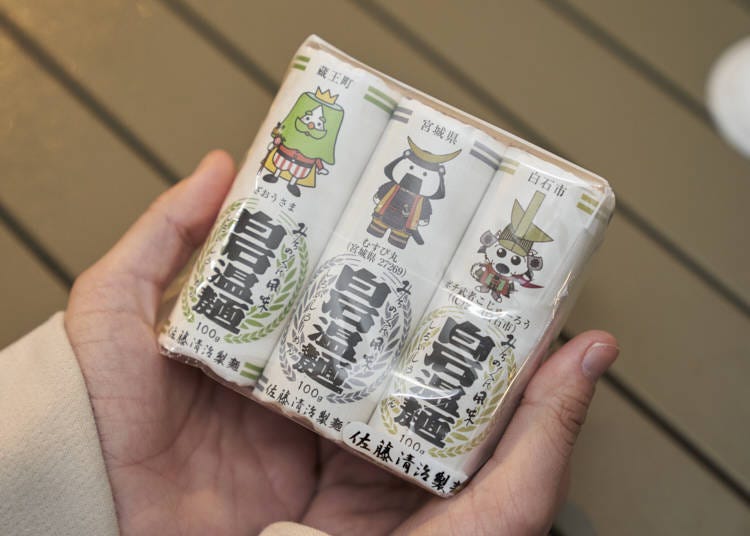 Shiroishi Umen would make a great Shiroishi souvenir. These simple flour-based noodles are kneaded with salt, but unlike most umen, no oil. They have an easy-to-eat length and excellent texture. They're said to have been created 400 years ago by a son for his father, who had stomach pains.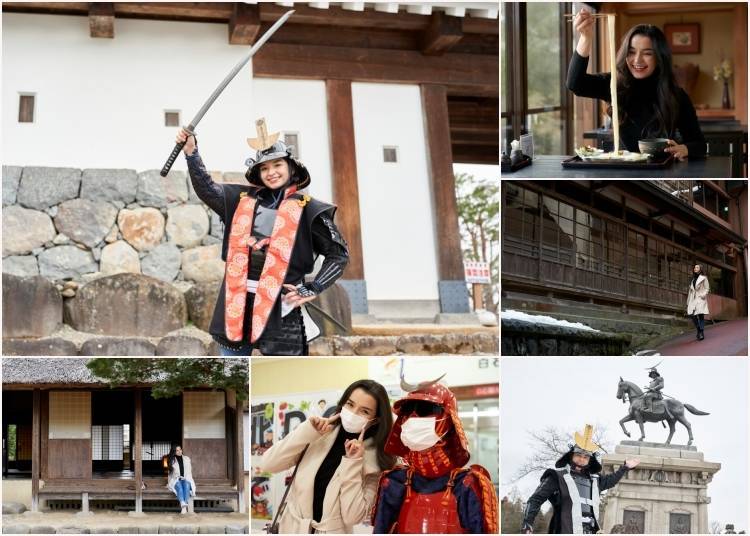 And that wraps up Shiroishi, a city connected to Sendai and its past lord Date Masamune, and the territory of Masamune's chief retainer Katakura Kojuro. Visit both cities, and you might just perceive the footsteps of a Sengoku period samurai. Get the most out of Sendai and Shiroishi with cuisine, hot springs, and more!
Shiroishi Armored Guided Tour Walk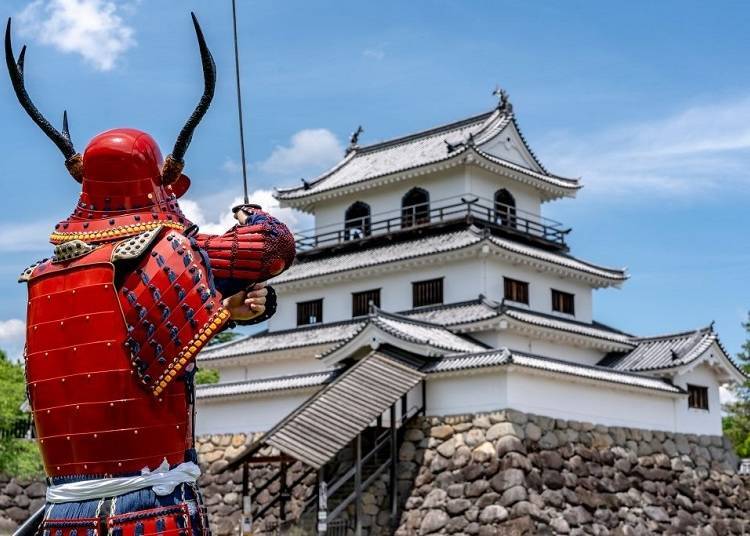 ・Test runs begin in February 2021, after which tours will be available year-round through reservations
・A guided armor dress-up tour with an "ashigaru" Shiroishi Castle guard . Have your picture taken with Shiroishi Castle as a backdrop, or while you walk around town
・Participants will receive video footage of their day with an animation!
Check the website for details!
Puzzle Game at Shiroishi Castle: Night Escape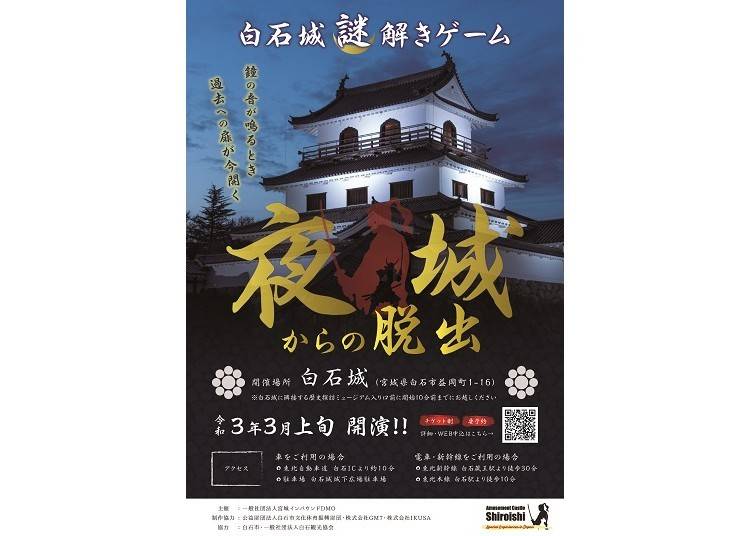 ・Test runs begin February 2021 (trial planned for Fri 2/26, Sat 2/27), events scheduled for Fri/Sat nights from March onward
・An exhilarating experience with nighttime Shiroishi Castle as a stage. Solve the puzzles on the castle grounds to find the "Jewel of Time!" (*This event is a puzzle-solving game that lets you experience Shiroishi Castle at night, when the grounds would normally be closed.)
Check the website for details!
*This information is from the time of this article's publication.
*Prices and options mentioned are subject to change.
*Unless stated otherwise, all prices include tax.
Search for International flights