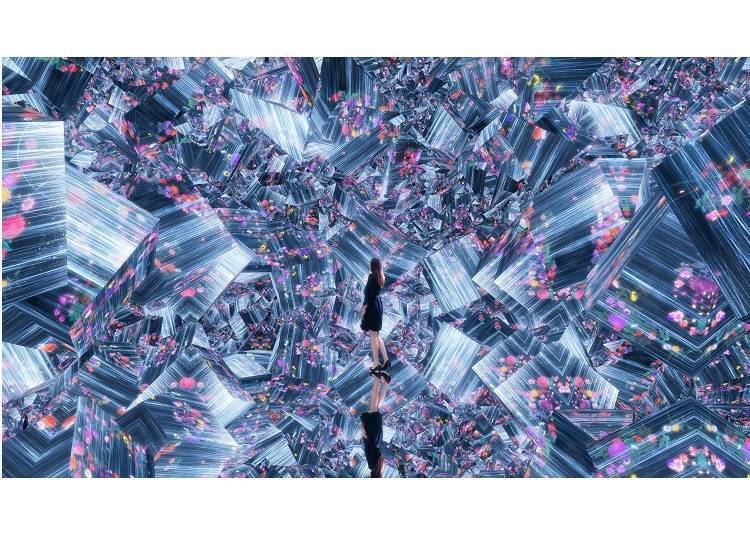 From Ghibli Park to a theme park based on Harry Potter, to new shopping centers, you can expect lots of new landmarks to appear in the upcoming year around Tokyo Station, Shinjuku Station, and more!

Despite the unfortunate closings of several other locations, these new attractions give us much to look forward to!

Here we introduce the latest on upcoming tourist attractions that are set to open, close, or renew in 2022 and beyond.

main image: ©Studio Ghibli
2022: New Attractions in the Greater Tokyo Area
NAKED FLOWERS FOR YOU: An Evolutionary Flower Art Exhibit (Opened March 19, 2022)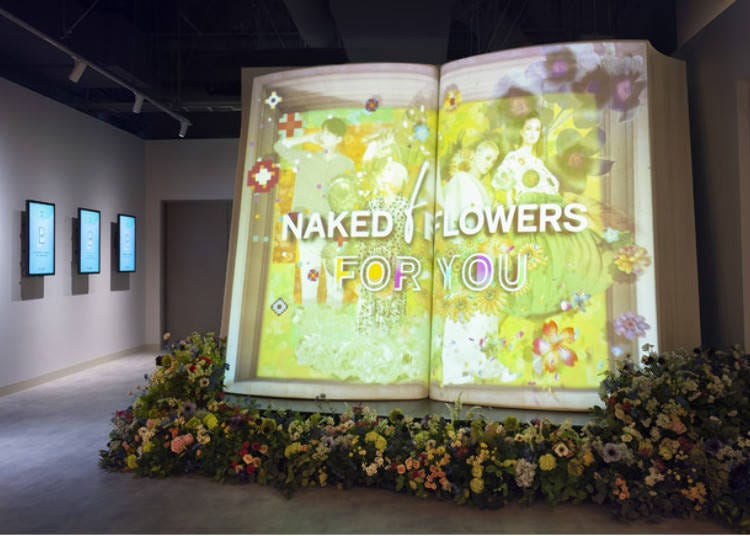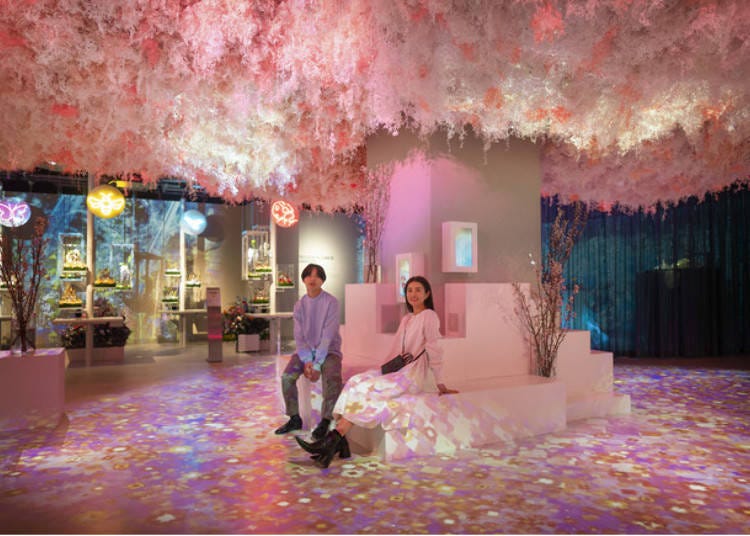 NAKED FLOWERS is an experiential art exhibition. With all kinds of flowers on display, this event has made a name for itself both in Japan and overseas, including Kyoto's World Heritage Site Nijo Castle, Tokyo's Nihonbashi, Hong Kong, and South Korea. This new location, opening in Yurakucho, marks the first permanent facility in Tokyo.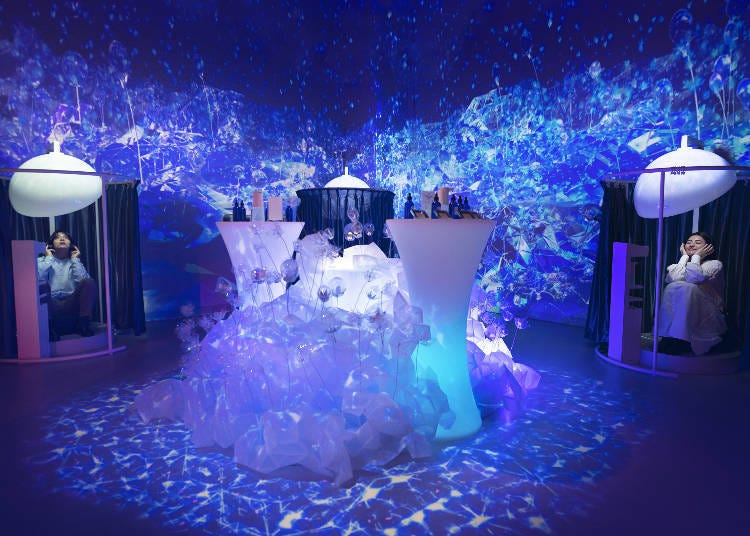 What makes the NAKED FLOWERS FOR YOU experience so unique is the number of personalizations tailored to each visitor. Comprised of four digital flower gardens, the exhibit makes use of phytotherapy and image analysis to conduct personality tests, and design customized flower art experiences as unique as each guest!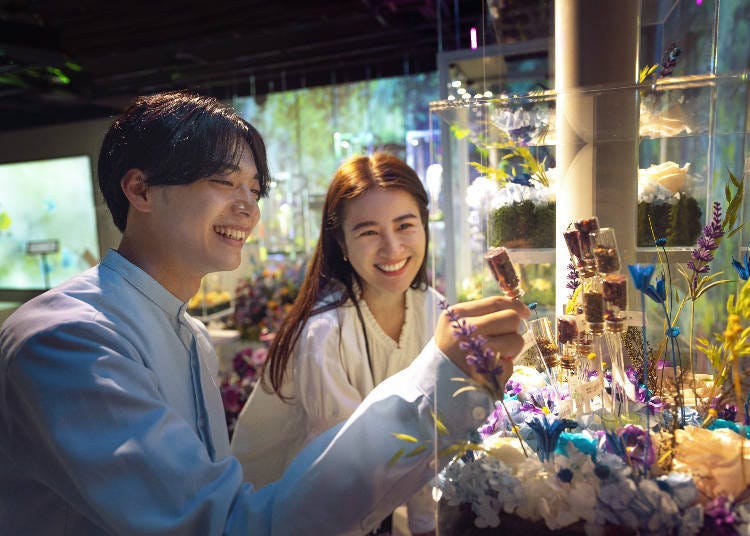 In this one-of-a-kind flower art attraction, you can also buy personalized drinks at the cafe, which contain specific nutrients and ingredients according to the results of your personality test. You can also get a medicinal herb diagnosis, as well as cosmetic plans individually tailored to you.
NAKED FLOWERS FOR YOU

Address

2-7-1 Yurakucho, Chiyoda-ku, Tokyo Yurakucho Marui 8F, 100-0006

Nearest Station

Yurakucho Station (JR Yamanote Line / Keihin Tohoku Line, 1 min from Central Exit)
Yurakucho Station (Tokyo Metro Yurakucho Line, 1 min from Exit D7-b)
Ginza Station (Tokyo Metro Ginza Line / Hibiya Line / Marunouchi Line, 2 min from Exit C-9)


11:00AM-8:00PM (Last entry: 7:30PM)
Mikan Shimokita: A Huge Shopping Center Under the Elevated Shimokitazawa Station (Grand Opening July 28, 2022)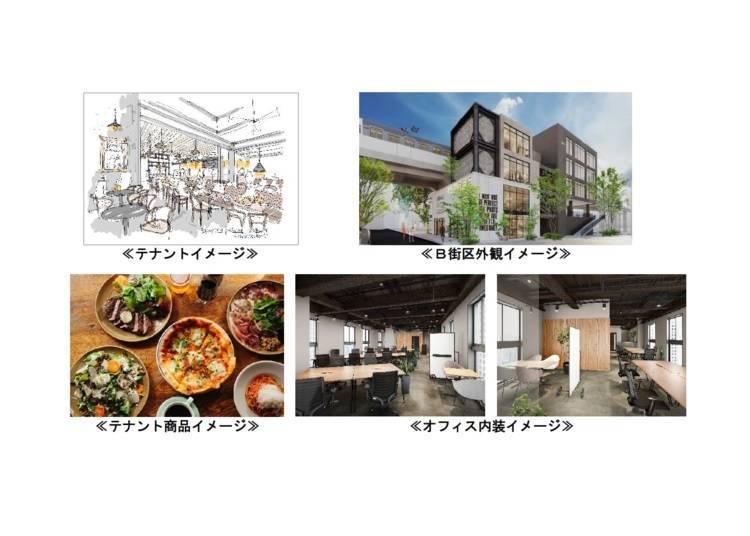 Mikan Shimokita is a large-scale shopping center underneath the elevated Shimokitazawa Station. It comprises five blocks of shops and facilities unique to the Shimokitazawa area, including fashion boutiques, general stores, restaurants, cafes, coworking spaces, and shared offices.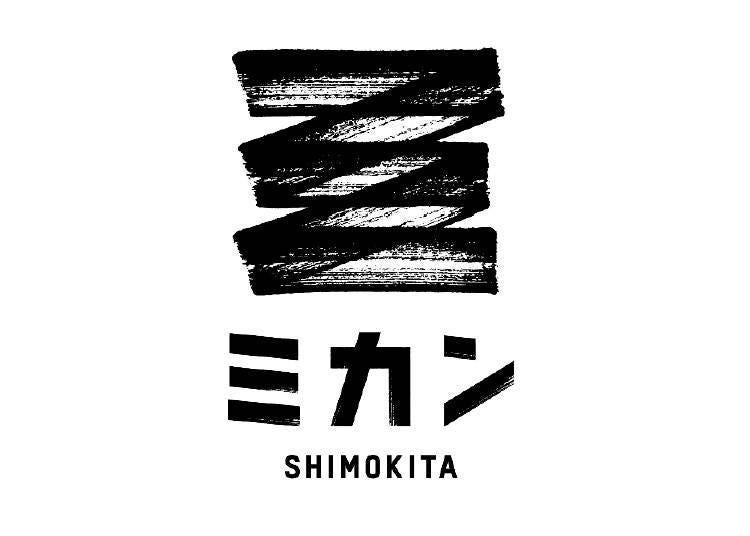 Although some areas had already opened in March, July 28 marked the grand opening for the 5-story B-Block, which consists of commercial shops, a 7-room office block, and a bicycle parking lot.

The name 'Mikan' is said to symbolize the state of always being 'in progress', continuing to evolve while avoiding stagnancy.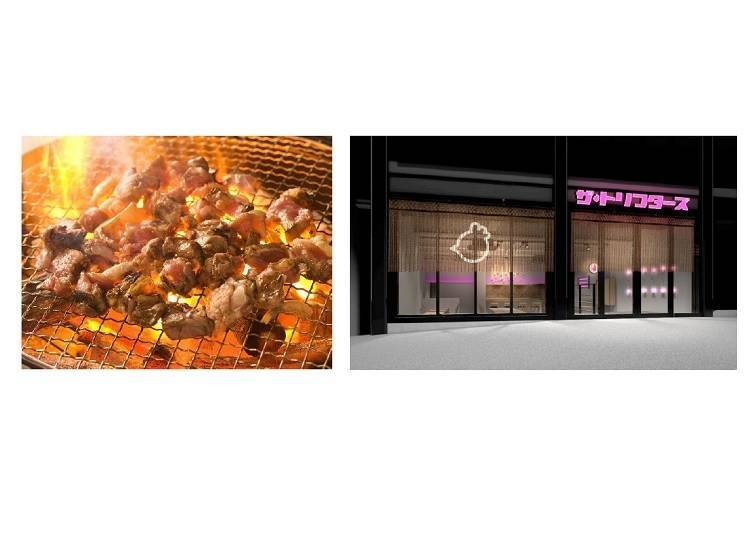 Located right in front of Shimokitazawa Station, it's easy to get to. Shopping and food aren't the only attractions of this place. People also love its design, which makes use of the underpass, as well as the overall atmosphere of the location.
ミカン下北

Address

2-11-15 Kitazawa, Setagaya-ku, Tokyo

Nearest Station

Shimokitazawa Station (Keio Inokashira Line / Odakyu Odawara Line)

MUJI 500 Atrevi Mitaka: Find Daily Commodities for 500 yen or Less (Opened September 30, 2022)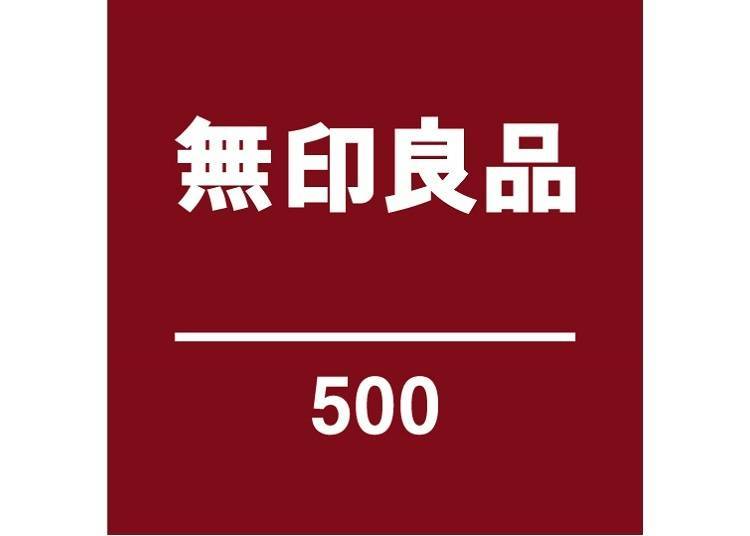 MUJI is popular overseas for its simple, high-quality, low-priced household items. The company's new store, MUJI 500, sells daily commodities and goods for a mere 500 yen or less!

MUJI 500 sells a variety of detergents and cleaning products, kitchenware, paper products such as toilet paper and paper towels, toiletries such as toothbrushes and toothpaste, skincare products such as toner and lotion, underwear, socks, stationery such as notebooks and pens, food such as soup, curry, cookies, and many other sweets! What's more, shampoo, conditioner, and a range of skin care products are available for over 500 yen.

The brand's first store, MUJI 500 Atrevi Mitaka, has approximately 2,000 daily goods priced at 500 yen or less and approximately 3,000 items in total. The sales area is smaller than standard MUJI stores—making it easier to roam around. MUJI plans to open 30 stores in central Tokyo by the end of February 2023 in easily accessible areas such as at or near train stations. The new brand will continue to expand by meeting a quota of 20 new stores a year.
無印良品 500 アトレヴィ三鷹

Address

Mitaka Station 4F, 3-46-1 Shimorenjaku, Mitaka-shi, Tokyo 1810013

Nearest Station

Mitaka Station (JR Line)

2022: New Attractions in the Chubu Area
Ghibli Park: Get Spirited Away to the World of Studio Ghibli! (Opened November 1, 2022)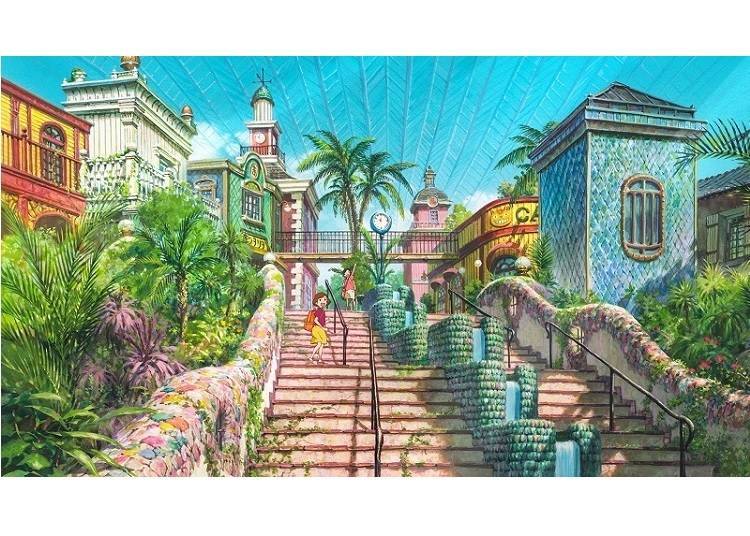 ⓒ 2022 Studio Ghibli
Studio Ghibli is one of Japan's leading animation studios, with adoring fans all over the world. And Ghibli Park is a brand-new attraction based on the worlds seen in Ghibli movies. The park is set to open in Aichi Expo Memorial Park (Morikoro Park).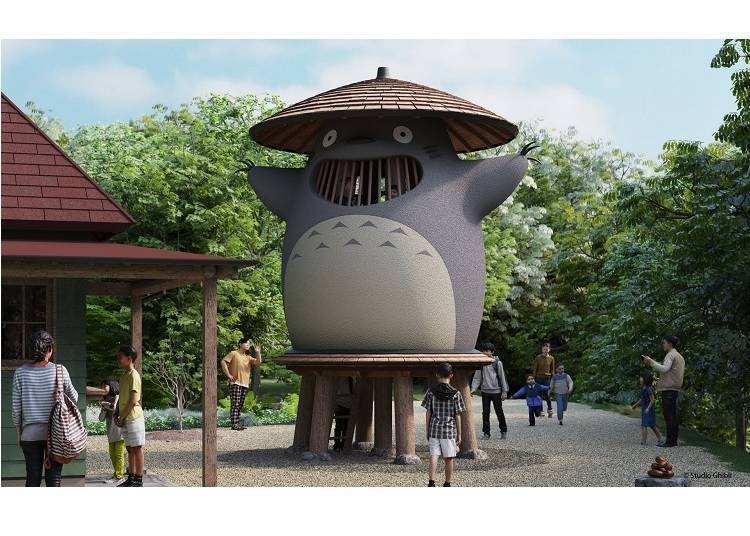 ©Studio Ghibli
There are no special attractions or rides at Ghibli Park. The purpose of this park is to walk through the woods and along the roads as you uncover the various secrets of Ghibli. Each area consists of buildings and cityscapes based on the settings of each of the works.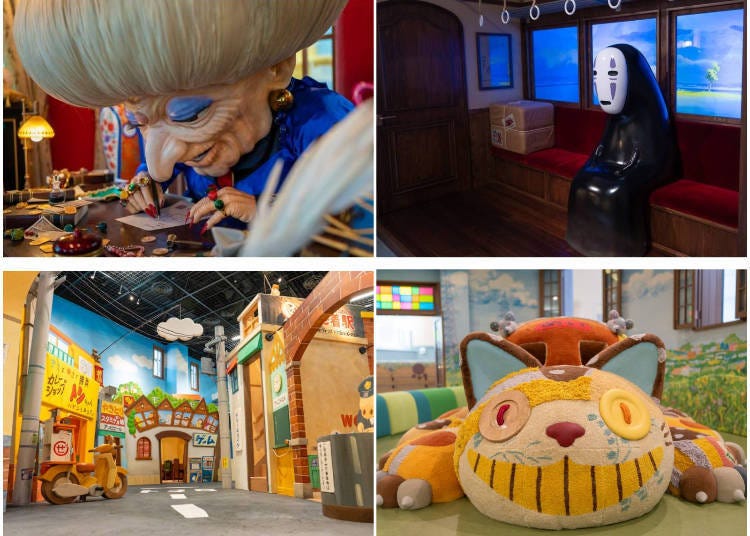 ©Studio Ghibli
The first phase took place in November 2022, opening three areas: Ghibli's Grand Warehouse, Hill of Youth, and Dondoko Forest. The second phase is scheduled for the fall of 2023, in which Mononoke Village will open. Valley of Witches is set to open in March 2024. There is no doubt that this park will become a popular tourist destination, drawing in crowds of Ghibli fans from all over the world!
ジブリパーク

Address

Ibaragabasama Otsu 1533-1 Nagakute City, Aichi Prefecture (in Aichi Expo Memorial Park), 480-1342

Nearest Station

Aichi Earth Expo Memorial Park Station (Aichi Rapid Transit Tobu Kyuryo Line)

2022: New Attractions in the Kansai Area
Don Quijote Kyoto Karasuma Shichijo Store: 3-min Walk from Kyoto Station! (Opened October 28, 2022)
Don Quijote Kyoto Karasuma Shichijo Store has a range of products representative of Kyoto—geared toward tourists and business travelers. It also has many goods that target a younger crowd. Some of these products have even gone viral on social media and are a hit with Generation Z!

The cosmetics area on the first floor has a range of Japanese cosmetics as well as trendy cosmetics from Korea, China, Thailand, etc. Moreover, there's a hot-sellers section and a section for cosmetics that have been popular on social media!

The men's area on the third floor sells smartwatch accessories, brand-name accessories, and business accessories! It's perfect for those who need to make additional purchases on their business trip or vacation. Don Quijote is extremely convenient for tourists looking to make purchases during their stay or items to take home as a souvenir!
Don Quijote Kyoto Karasuma Shichijo Store

ドン・キホーテ 京都烏丸七条店

Address

187 Higashisakaicho, Shimogyo Ward, Kyoto, 600-8217

Phone Number

0570-037-121

Hours: 9:00AM~12:00AM
2023: New Attractions in the Tokyo Area
Tokyo Midtown Yaesu: New Landmark in Tokyo Station (Partially open September 2023)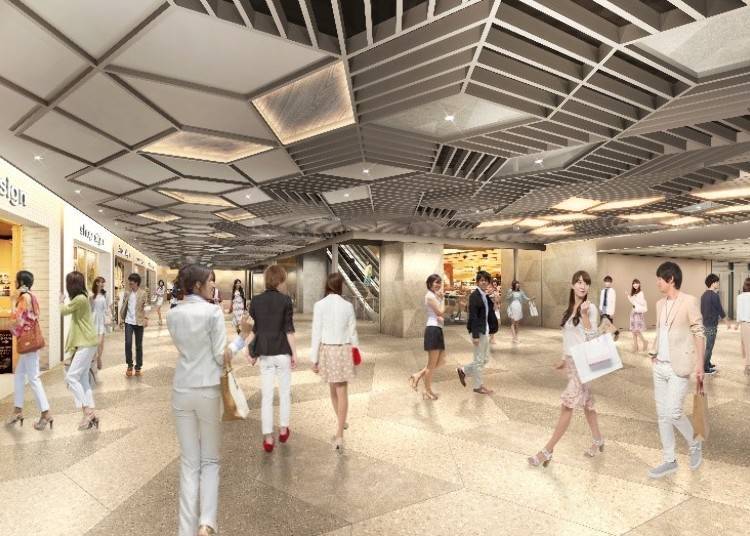 CG image of Tokyo Midtown Yaesu B1F Commercial Facility
March 2023 will see the grand opening of Tokyo Midtown Yaesu, a new landmark in the Yaesu area. This complex will face Tokyo Station, which is also currently undergoing redevelopment. This will be the third shopping complex by the brand Tokyo Midtown, following Tokyo Midtown Roppongi and Tokyo Midtown Hibiya.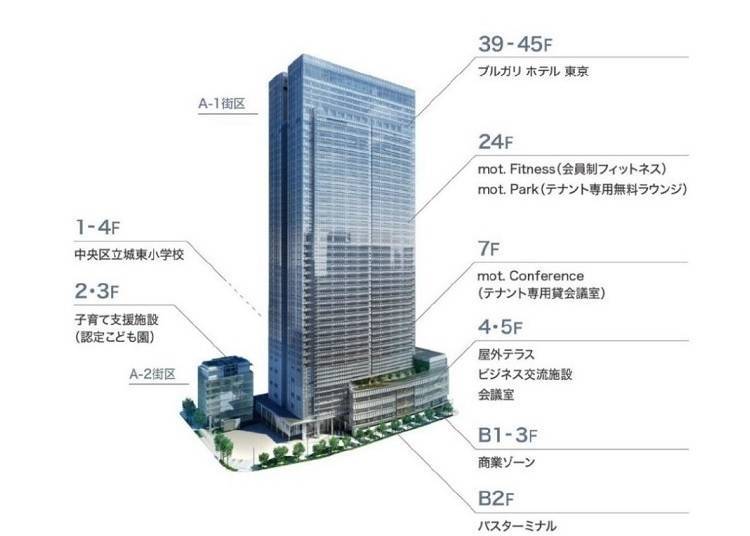 Tokyo Midtown Yaesu floor plan
The skyscraper will include about 60 restaurants and retail shops, in addition to offices, schools, and Bulgari Hotel Tokyo, which will occupy floors 39-45. Tokyo Station is one of Japan's major transportation hubs, serving people of all ages, genders, and nationalities. As a diverse place that offers goods and services for all kinds of people from all walks of life, expect this new attraction to bring even more value to the area!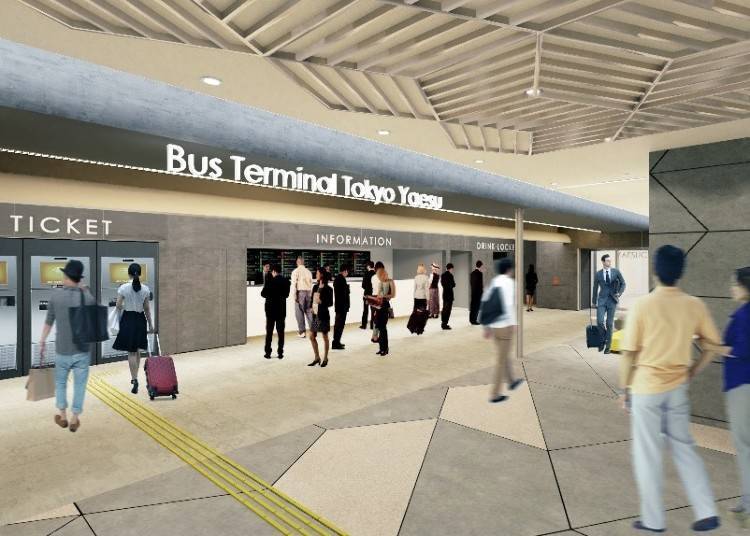 CG image of Bus Terminal Tokyo Yaesu Information / Ticket Counter
Japan's largest bus terminal, 'Bus Terminal Tokyo Yaesu,' opened prior to its grand opening on September 17, 2022. You'll find more than express buses connecting international airports and local cities here. The addition of Tokyo Midtown's unique, trendy shops is sure to give Yaesu a different type of charm in comparison to the other facilities of Tokyo Station.
東京ミッドタウン八重洲

Address

Yaesu 2-chome, Chuo-ku, Tokyo, 104-0028

Nearest Station

JR Tokyo Station (direct connection via Yaesu Underground Shopping Center)
Tokyo Station (Tokyo Metro Marunouchi Line, direct connection via Yaesu underground shopping center)
Kyobashi Station (Tokyo Metro Ginza Line, 3-min walk)
Nihonbashi Station (Tokyo Metro Tozai Line / Ginza Line / Toei Asakusa Line, 6-min walk)

Senkyaku Banrai: Toyosu Market's New Off-site Facility (Opening September 2023)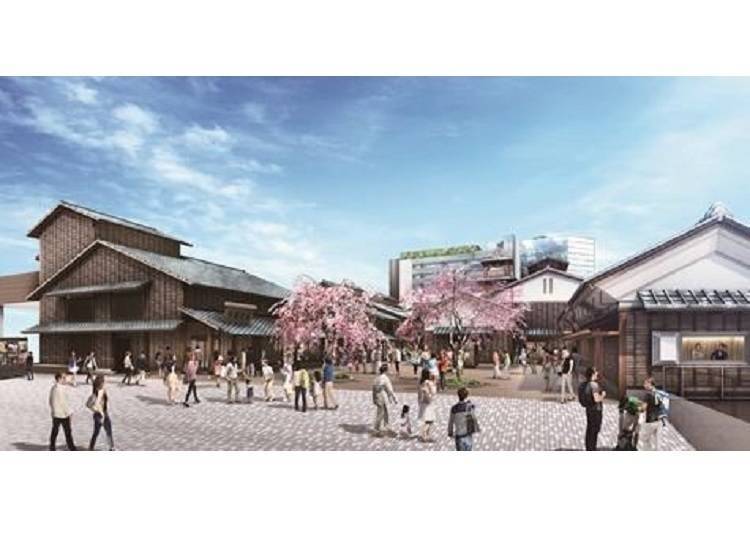 Image: Senkyaku Banrai
Senkyaku Banrai is scheduled to open in September 2023 as a new off-site facility in Toyosu. With the purpose of promoting Japanese food culture, the addition of this facility will bring even more life to the already-bustling Toyosu Market, an important and valuable landmark formerly located in Tsukiji.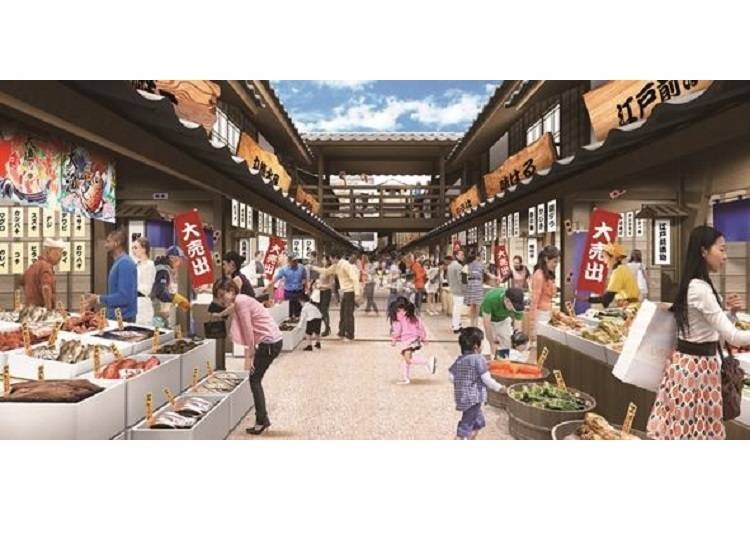 Image: Senkyaku Banrai
The facility is roughly composed of two buildings: a shopping complex and a hot-spring facility. The shopping center is a reproduction of an old Edo cityscape, offering restaurants, various goods, and fresh ingredients made possible thanks to its location right next to the market!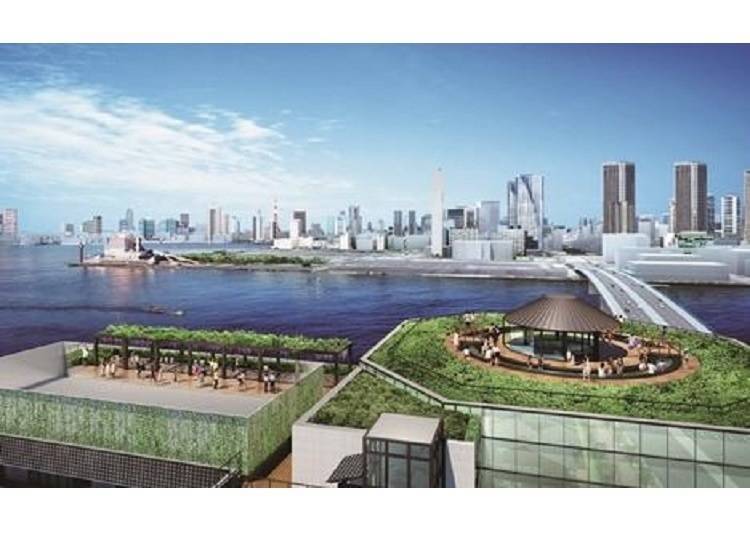 Image: Senkyaku Banrai
The hot spring facility has a 24-hour hot spring and a hotel, with a footbath on the rooftop observation deck. Other facilities will include event spaces and areas that provide information on local foods.

The market is the center of food production, making Toyosu the perfect place to promote Japanese food culture. So come and experience amazing Japanese food and a lively food market unlike anywhere else!
千客万来施設

Address

6-101-1 Toyosu, Koto-ku, Tokyo

Nearest Station

Shijo-mae Station on the Yurikamome Line

Warner Bros. Studios Tour Tokyo / Making of Harry Potter: The First Location in Asia! (Opening early 2023)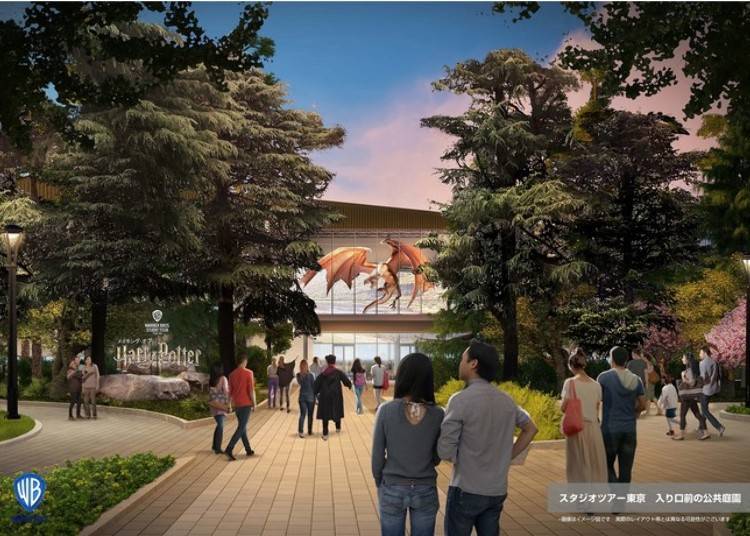 Warner Bros. Studio Tour Tokyo/Making of Harry Potter (Studio Tour Tokyo) is a new kind of walking tour attraction that brings you behind the scenes of the famous movie franchise, Harry Potter and Fantastic Beasts, featuring authentic props and sets from the movies' production. This will be the second such park in the world, following the first, which opened in London.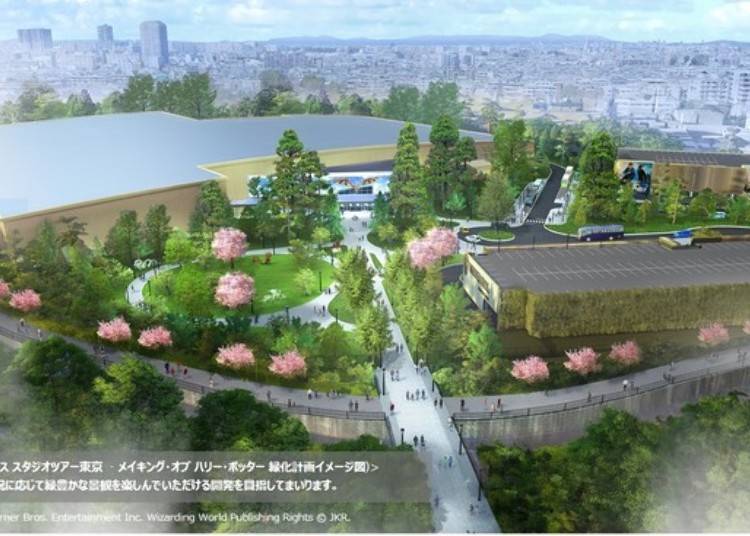 The attraction boasts an area of ​​about 30,000 square meters (the size of one Tokyo Dome!) and will be built on the site of Toshimaen amusement park, which had been open for 94 years since 1926. The realistic world views are designed by creators who were involved in the actual movies, making it a must-see attraction, whether you've seen the movies or not!

TM & © 2021 Warner Bros. Entertainment Inc. Wizarding World Publishing Rights © JKR.
Warner Bros. Studios Tour Tokyo / Making of Harry Potter Studio Tour Tokyo

ワーナー ブラザース スタジオツアー東京 ‐メイキング・オブ ハリー・ポッター 「スタジオツアー東京」

Address

3-25-1 Koyama, Nerima-ku, Tokyo, 176-0022

Nearest Station

Toshimaen Station (Seibu Ikebukuro Line / Yurakucho Line / Toei Oedo Line)

Tokyu Kabukicho Tower: New Entertainment Facility in Kabukicho, Shinjuku (Opening April 2023)
Event image
Tokyu Kabukicho Tower is an entertainment facility set to open in Shinjuku, one of the most popular areas in downtown Tokyo. This 225-meter-tall skyscraper complex soars 48 floors above ground, with five basement floors and one rooftop floor. It'll offer a variety of entertainment, including a hotel, movie theater, playhouse, and live event halls.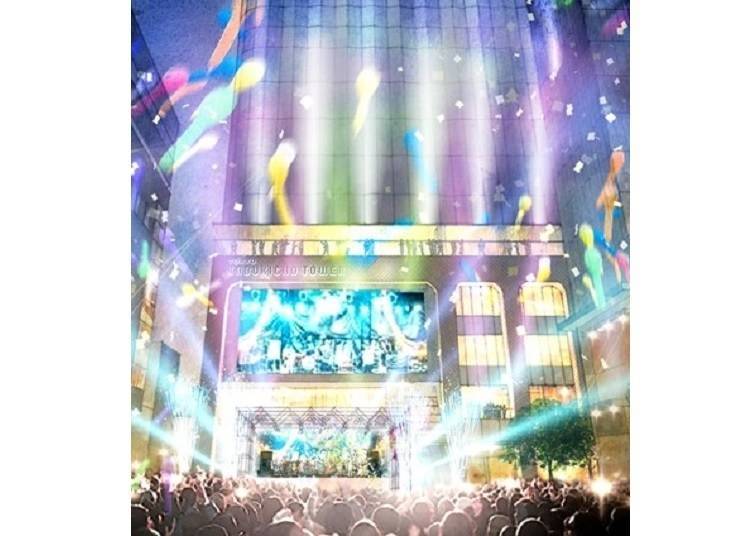 Event image
It is designed in the image of a futuristic Shinjuku, with the largest live hall in the Shinjuku area, a theater for live performances, music, and video, and a brand new movie theater, 109 Cinemas Premium Shinjuku.

Kabukicho, Shinjuku is already a popular tourist destination, and this new addition is set to become an indispensable sightseeing attraction that will add even more to the excitement of Shinjuku city.
東急歌舞伎町タワー

Address

1-29-1, Kabukicho, Shinjuku-ku, Tokyo (number 3), 160-0021

Nearest Station

2-min walk from Seibu Shinjuku Station (Seibu Shinjuku Line) / 7-min walk from Shinjuku Station (JR Line / Odakyu Line / Keio Line)

teamLab Borderless, Mori Building Digital Art Museum: Reopening in Azabudai Hills (Newly Opening in 2023)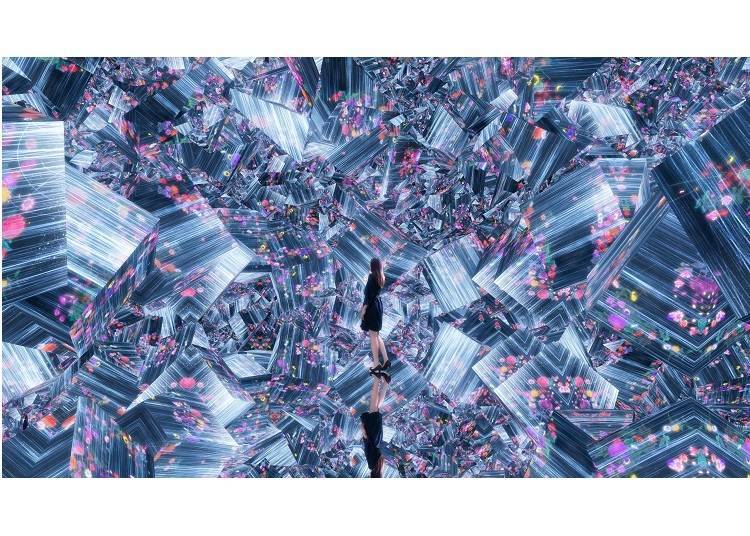 teamLab Borderless (Odaiba), which opened in June 2018, closed at the end of August 2022. However, it will relocate to Azabudai Hills in central Tokyo, in 2023!
Within its first year, TeamLab Borderless became a single-artist museum with the largest number of annual visitors in the world. What's more, in 2019 it was awarded a World Record as the most visited museum in the world run by a single art group.

The new and upgraded TeamLab Borderless will feature unparalleled digital art!

TeamLab Planets TOKYO DMM, located in Tokyo's Toyosu district, will be open until the end of 2023.
Mori Building Digital Art Museum: TeamLab Borderless

森ビル デジタルアート ミュージアム:チームラボボーダレス

Address

Toranomon 5-chome, Azabudai 1-chome and Roppongi 3-chome, Minato-ku, Tokyo
2023: New Attractions in the Greater Tokyo Area
Hakone Hotel Kowakien: Enjoy a New and Improved Facility! (Opening July 12, 2023)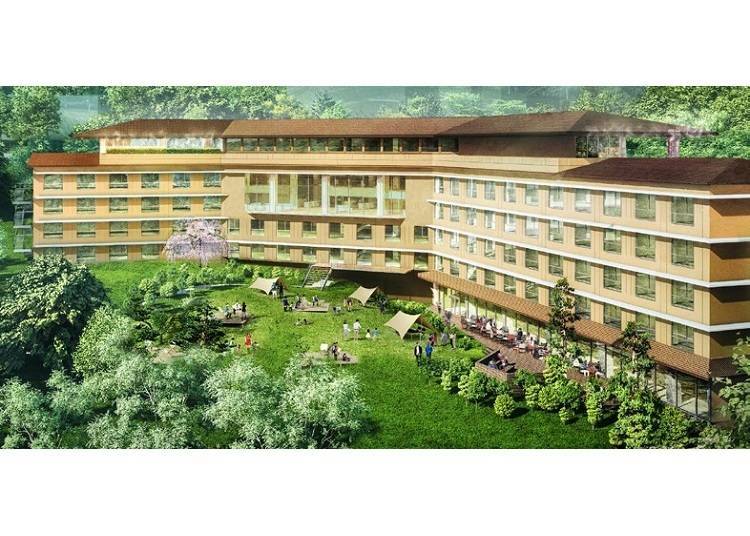 Hakone Hotel Kowakien, which opened in 1959, was closed in January 2018 due to its need for renovation. The hotel will keep its long-beloved name and reopen on July 12, 2023.

Hakone Kowakien is the collective name for an area consisting of Hakone Kowakien Yunessun—a huge day-use hot spring resort, three accommodation facilities, and two restaurants. Hakone Hotel Kowakien is the fourth accommodation facility at Hakone Kowakien where visitors can enjoy hot springs, the great outdoors, and cultural experiences!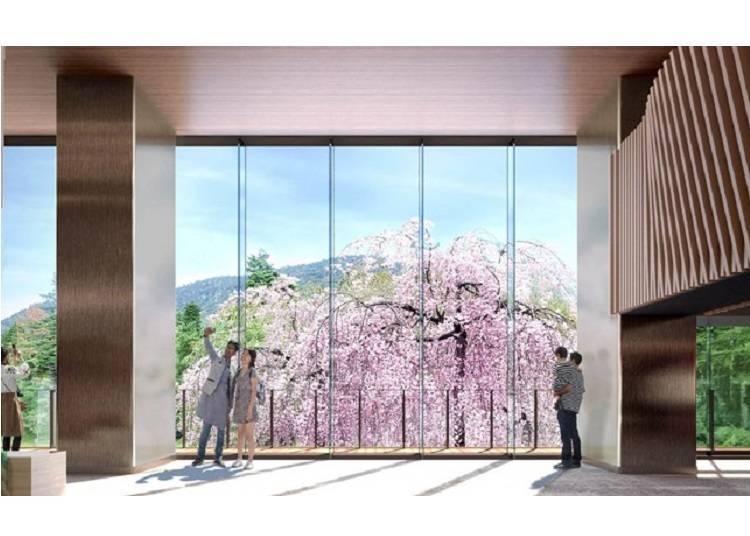 Here you can enjoy a lobby that overlooks the garden, a popular feature of the old hotel, and am atrium that provides an open and inviting space.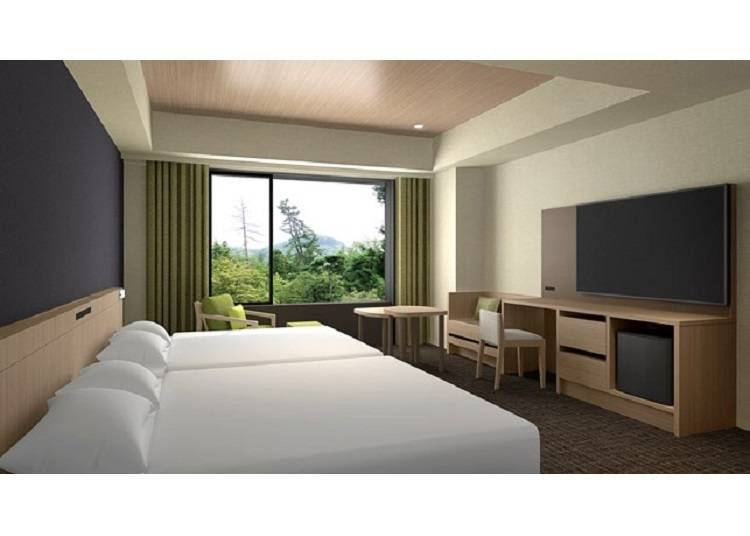 There are 150 guest rooms in total. While all rooms are furnished with comfortable beds, there are Japanese-style rooms with homely, tatami mat flooring. What's more, the large public bath and open-air bath on the top floor offer a great view—enabling guests to fully enjoy the great outdoors.

Guests staying at the hotel also have unlimited access to Hakone Kowakien Unessan! Moreover, a range of upgraded dining and activity options are available with the hotel's reopening.
箱根ホテル小涌園

Address

1297 Ninohira, Hakone-cho, Ashigarashita-gun, Kanagawa 250-0407

Nearest Station

20 minutes from Hakone-Yumoto Station by Hakone Tozan Bus or Izu Hakone Bus


Vacancy search, reservation

Please enquire directly about rates.

Check with our partner site as the latest rates, rate details, and guest room requirements may vary.
2023: New Attractions in the Kansai Area
Shisui, a Luxury Collection Hotel, Nara: Enjoy All the Charms of Nara at an Extravagant Hotel (Opening in summer, 2023)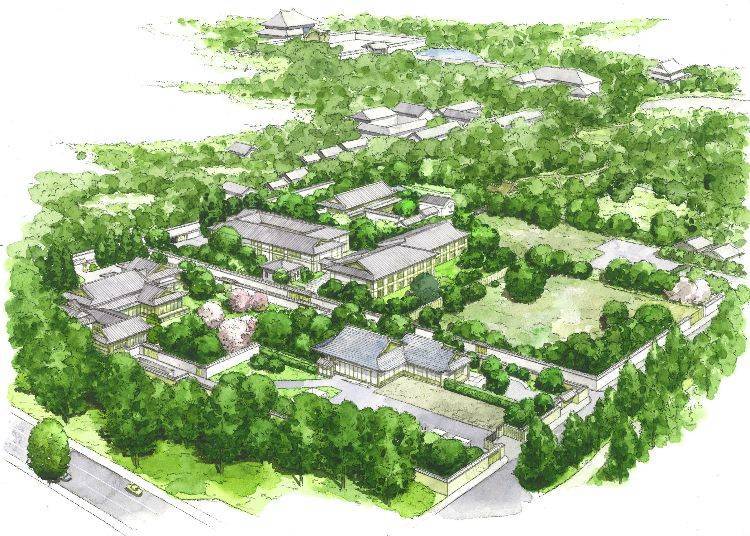 Nara Prefecture is one of Japan's most popular historical sightseeing destinations. Shisui, a Luxury Collection Hotel, Nara is scheduled to open on the west side of Nara Park—an area surrounded by World Heritage sites including Kasuga Taisha Shrine, Kofukuji Temple, and Todaiji Temple.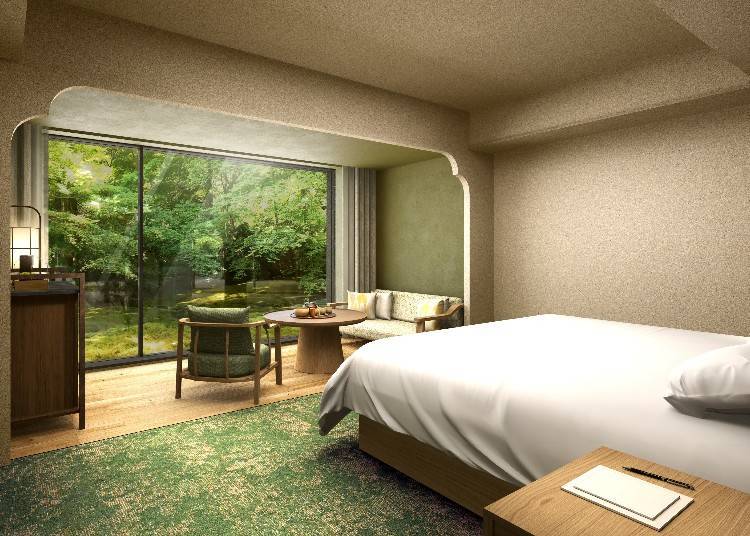 Shisui SUI is an original, luxury hotel brand produced by Mori Trust Co., Ltd—a Japanese real estate developer. In addition to this, it's a part of the Marriott Bonvoy Hotel's Luxury Collection. The Luxury Collection introduces the most extravagant, high-end hotels from around the globe.

Shisui was designed by Kengo Kuma, one of Japan's world-renowned architects. The design centers around the concept of "connecting tradition and modernity", consisting of eight, two-story buildings that span approximately 29,700 square meters. It's inspired by the unique historical and cultural architecture of Nara—the interior reflecting Nara's traditions. Overall, this accommodation facility aims to compliment Nara City's charm.
Shisui, a Luxury Collection Hotel, Nara

紫翠 ラグジュアリーコレクションホテル 奈良

Address

55 Oji-cho, Nara City, Nara Prefecture, 630-8213
Kyoto Takashimaya Shopping Center: A Newly Opened Department Store and Shopping Center!
(Opening in fall of 2023)
Takashimaya is a long-established Japanese department store founded in Kyoto in 1831. The Takashimaya company will open a new department/specialty store called the Kyoto Takashimaya Shopping Center in the fall of 2023. The specialty store area will be added onto the current Takashimaya Kyoto store, and all floors will be connected to form a single building.

The specialty store area has new features and services that will make shopping fun and easy for a wide range of people. It also plans to be a facility for arts and culture—lined with entertainment stores, contemporary art stores, subculture stores, and the Kyoto Tsutaya Bookstore. Other stores will be announced in the spring, of 2023.
Kyoto Takashimaya Shopping Center

京都髙島屋 S.C

Address

52 Shinmachi, Shimogyo-ku, Kyoto-shi, Kyoto 600-8520

Nearest Station

Kyoto-Kawaramachi Station on the Hankyu Kyoto Line, directly connected by an underground passage

OMO Kansai Airport: The First Airport Hotel Developed by Hoshino Resorts (Opening in winter, 2023)
Hoshino Resorts operates luxury resorts, hot spring inns, and other attractive accommodation facilities with various concepts throughout Japan. It plans to open its first airport hotel, OMO Kansai Airport, within Osaka's Kansai International Airport in the winter of 2023.

The hotel's theme is "fun at airport basements"—striving to make your stay enjoyable both before you leave for your trip and after you return. It will have 700 guest rooms, located just a minute's walk from Rinku Town Station, adjacent to Kansai Airport Station. What's more, the hotel will offer convenient services such as a shuttle bus service from the hotel to Kansai International Airport! Kansai International Airport is the gateway to western skies. A stay at OMO will be convenient and enjoyable for both tourists and business travelers!
OMO関西空港

Address

1-833 Rinku Orai Kita, Izumisano-shi, Osaka 598-0048

Nearest Station

A one-minute walk from Rinku Town Station

2023: New Attractions in Hokkaido
HOKKAIDO BALLPARK F VILLAGE ADVENTURE PARK: Explore a New Baseball Stadium! (Opening June 2023)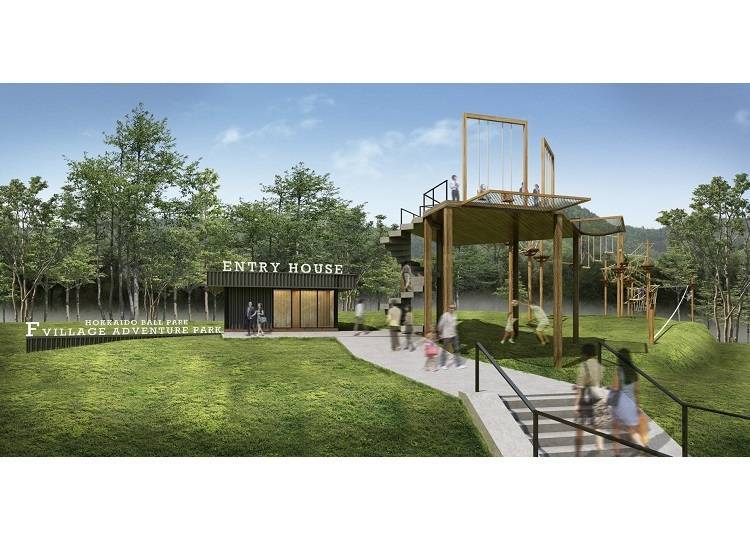 Hokkaido is home to the Japanese professional baseball team, the Hokkaido Nippon-Ham Fighters. The team's business operator plans to open an adventure park called HOKKAIDO BALLPARK F VILLAGE ADVENTURE PARK, in the ballpark, Hokkaido Ballpark F Village. The facility will include the new stadium, ESCON Field HOKKAIDO, scheduled to open in March 2023.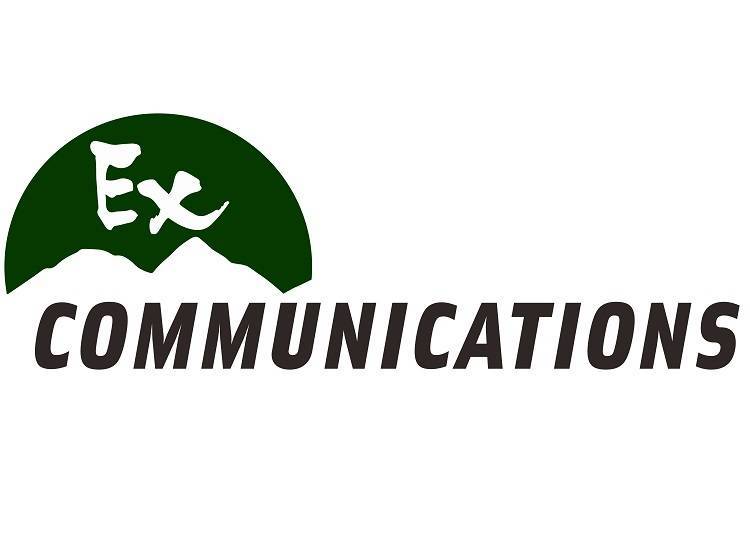 F Village is a space for the community where nature and next-generation live entertainment co-exist, as well as wellness practices that nurture both the body and mind.
It's operated by EX Communications—a company that develops aerial adventure parks around the country for groups and school trips. Here you enjoy interactive activities in naturally abundant Hokkaido as well as a variety of educational experiences.

The park is gaining traction due to offering various experiences and learning opportunities unique to Hokkaido! Here you can enjoy SKY ADVENTURE—a full-scale, aerial playground eight meters above the ground, a zip line, a large swing called SWING MAX, other adventure obstacle courses for all ages, and pizza baking experiences.
HOKKAIDO BALLPARK F VILLAGE ADVENTURE PARK

HOKKAIDO BALLPARK F VILLAGE ADVENTURE PARK

Address

Kyoei, Kitahiroshima-shi, Hokkaido 061-1112
2024: New Attractions in the Greater Tokyo Area
Fantasy Springs: New Themed Port at Tokyo DisneySea® (Opening after April 2024)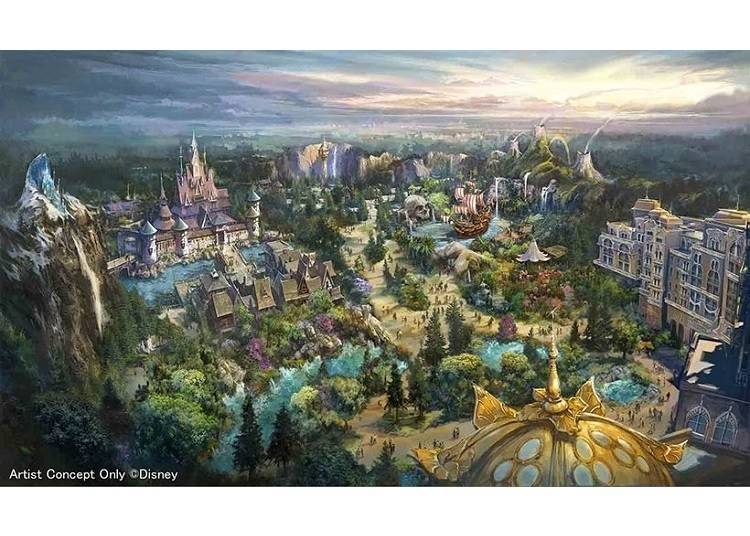 Completion image ©Disney
'Fantasy Springs' is a new themed port set to open in Tokyo DisneySea® in spring of 2024. It will be the attraction's eighth themed port, consisting of three areas and Disney hotels based on the popular Disney films, Frozen, Tangled, and Peter Pan.
August 2021 drone shot ©Disney
Although we have yet to see the entire layout of the park at this moment, expect nothing short of magical attractions and restaurants that will bring the worlds of these popular stories to life.

This will be the largest expansion to Tokyo DisneySea® since its opening, maxing out the park's total area. Information about the process is gradually being released little by little until opening day, so follow along and watch as this new fantasy world unfolds right before your eyes!
Tokyo DisneySea® New Theme Port Fantasy Springs

東京ディズニーシー®新テーマポート「ファンタジースプリングス」

Address

1-1 Maihama, Urayasu City, Chiba Prefecture, 279-0031

Nearest Station

Tokyo DisneySea Station (Disney Resort Line)

2024: New Attractions in the Osaka Area
USJ Super Nintendo World Donkey Kong Expansion Area (Opening 2024)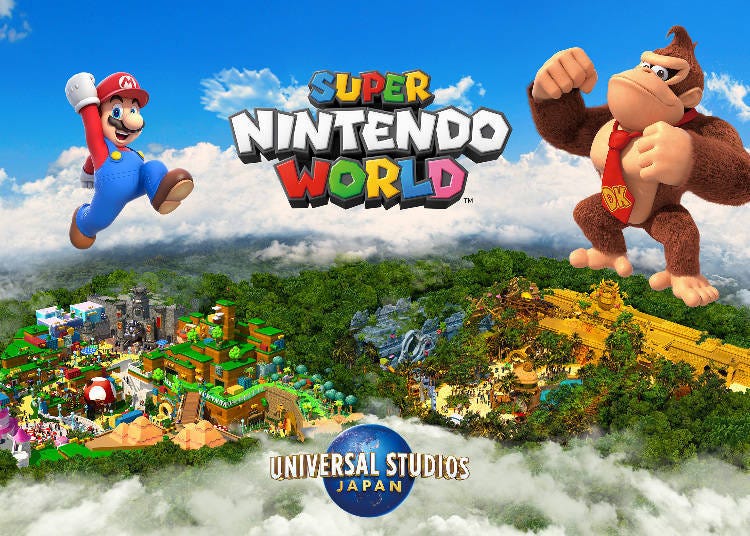 Super Nintendo World opened as part of Universal Studios Japan in March 2021. And in 2024, a new addition will see the introduction of the popular game series, Donkey Kong.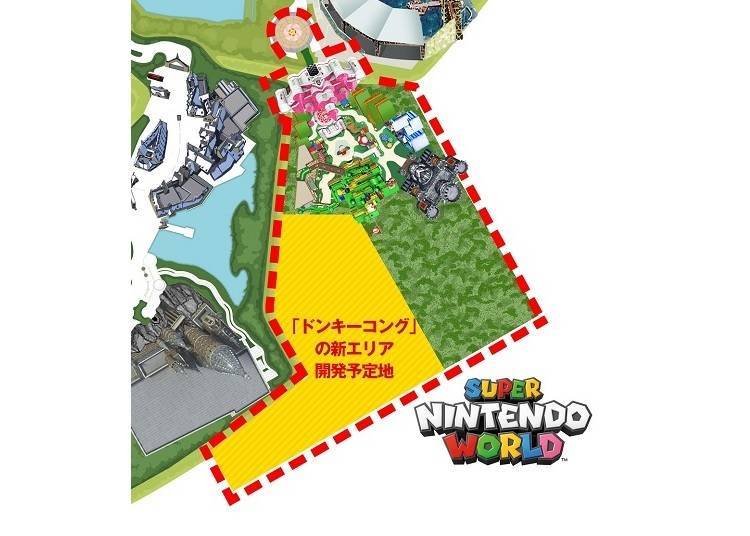 Super Nintendo World is the first Nintendo-themed attraction to open in the entire world, so as you can imagine, it was quite a big hit!

The addition of Donkey Kong will expand the current Super Nintendo World to include the lush jungles that Donkey Kong and his friends call home, and will also include roller coasters and other attractions.

Nintendo is one of the biggest companies from Japan, now bringing even more fun and excitement through these unique, recreational experiences.

WIZARDING WORLD and all related trademarks, characters, names, and indicia are © & ™ Warner Bros.Entertainment Inc. Publishing Rights © JKR. (s21)Minions and all related elements and indicia TM & © 2021 Universal Studios. All rights reserved. TM & © Universal Studios & Amblin Entertainment. TM & © Universal Studios. All rights reserved. © Nintendo
Universal Studios Japan (USJ) Super Nintendo World

ユニバーサル・スタジオ・ジャパン(USJ) スーパー・ニンテンドー・ワールド

Address

2-1-33 Sakurajima, Konohana-ku, Osaka-shi, Osaka, 554-0031

Nearest Station

Universal City Station (JR Yumesaki Line)

Trendy new attractions in Japan you won't want to miss!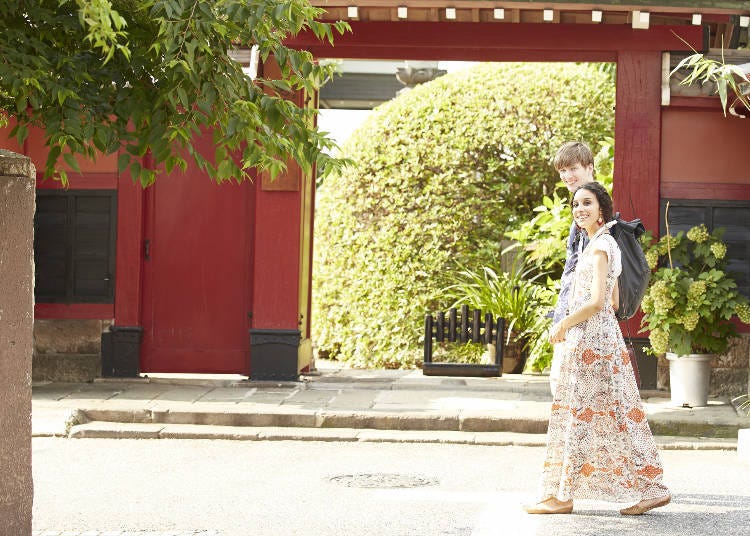 Image source: PIXTA
Japan is already home to a number of unique theme parks and attractions, many of which draw people in droves for sightseeing. And these attractions will only continue to evolve and grow in the future!

So next time you head to Japan, don't just settle for the standard sightseeing spots. Be sure to hit up some of the latest attractions, as well!
Written by:
*This information is from the time of this article's publication.
*Prices and options mentioned are subject to change.
*Unless stated otherwise, all prices include tax.