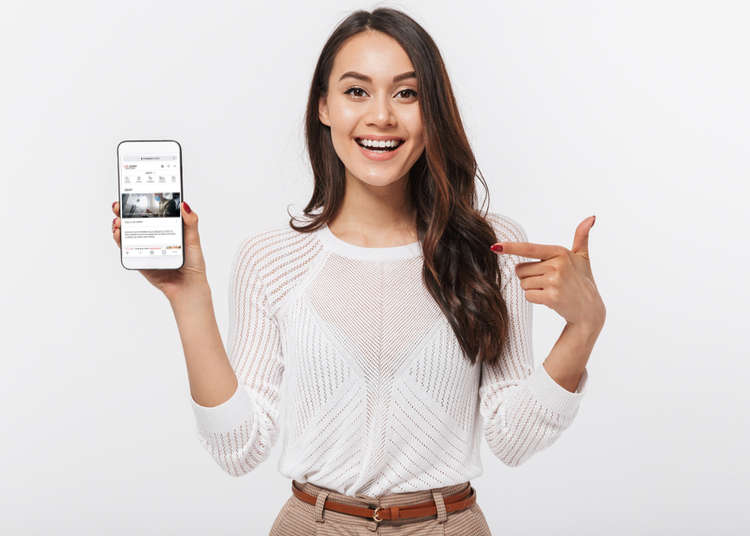 In the era of COVID-19, it's even more important to know what hygiene measures are in place and what you can expect before booking. Getting the right information is essential.

As a tourist information website, Live Japan decided that this was something we needed to factor in as global lockdowns ease and more people travel within Japan or plan future international trips. And that's why we introduced our new Hygiene Measures function on LiveJapan.com.
New Hygiene Measures Icons
Live Japan realized it was important for tourists and expatriates to have information about COVID-19 measures, but language barriers might make it difficult.

We wanted to make an easy way to check COVID-19 efforts at different shops so that people could visit and make online reservations with peace of mind. That's why we created the new Hygiene Measures icons on LiveJapan.com.

As of September 7, 2020, you can search and filter restaurants and shops by measure and category. Available in English, Japanese, Korean, and Chinese (simplified/traditional), our team has been working diligently to bring you the most accurate and up-to-date information possible.

We have divided hygiene measures into twelve categories with accompanying pictographs.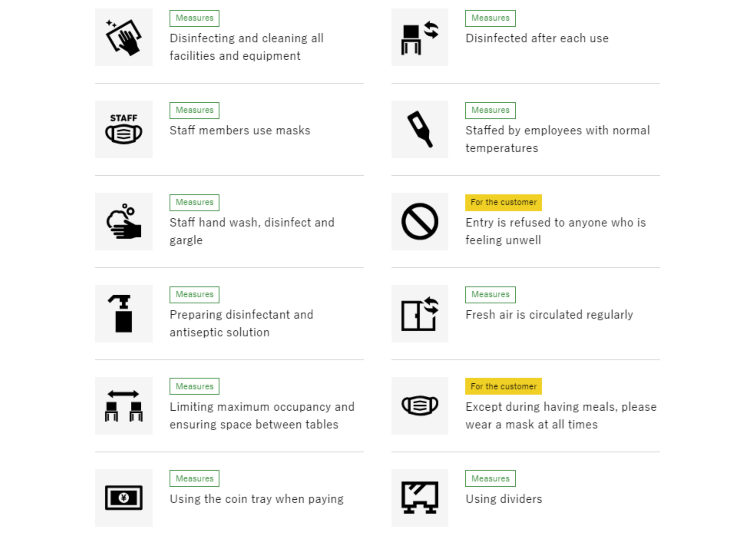 Here are the basic symbols for our new COVID-19 Hygiene Spot List.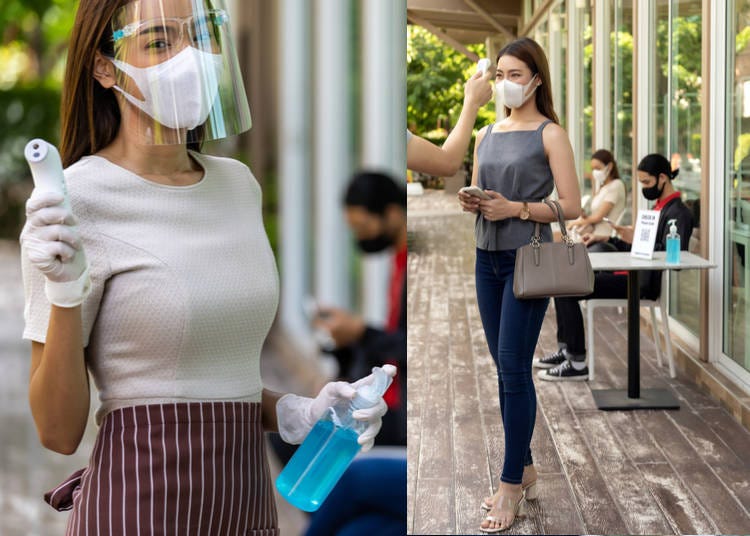 It's now customary to sanitize hands before entering restaurants and shops in Japan. Many facilities also check customers' temperatures before entry.
How to Use the New Search Function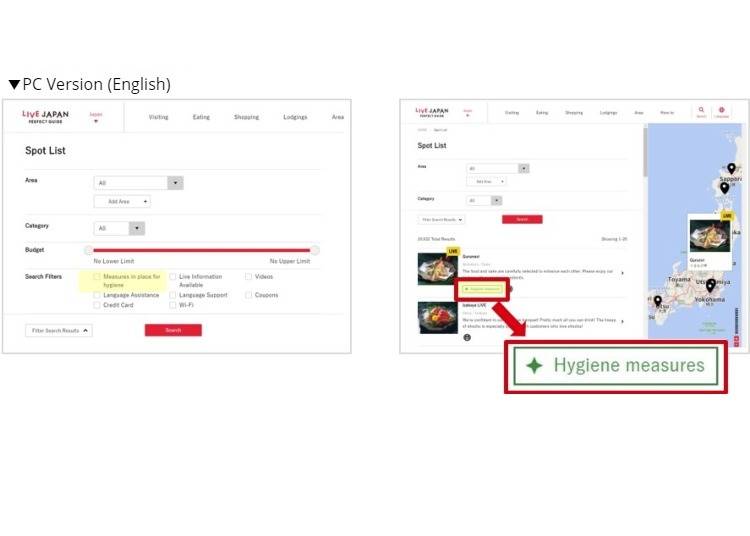 Using a Computer
You can now search for hygiene measures by checking the hygiene measures box when you filter your results. The following pictures show the best way to search and filter out restaurants not taking your desired measures to stop the spread of COVID-19.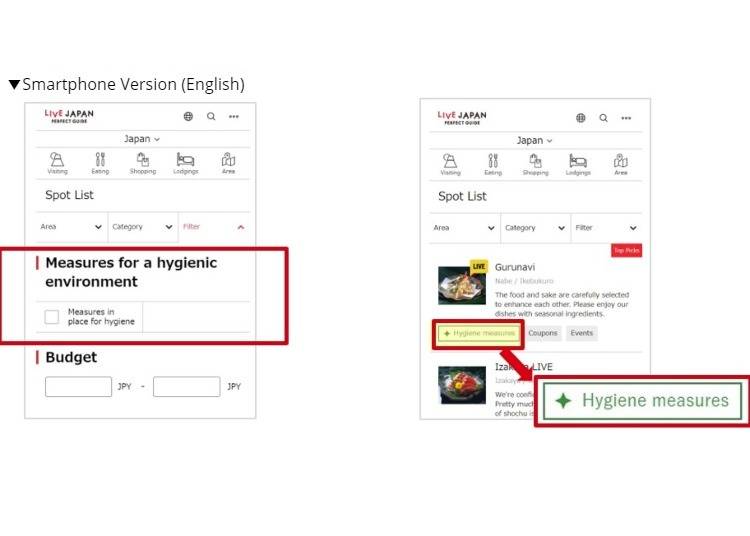 Using a Mobile Device
Tapping or clicking on the green button will take you to a list of the hygiene measures, and using the "view more" function will allow you to see the entire list of measures that a particular store or restaurant is using.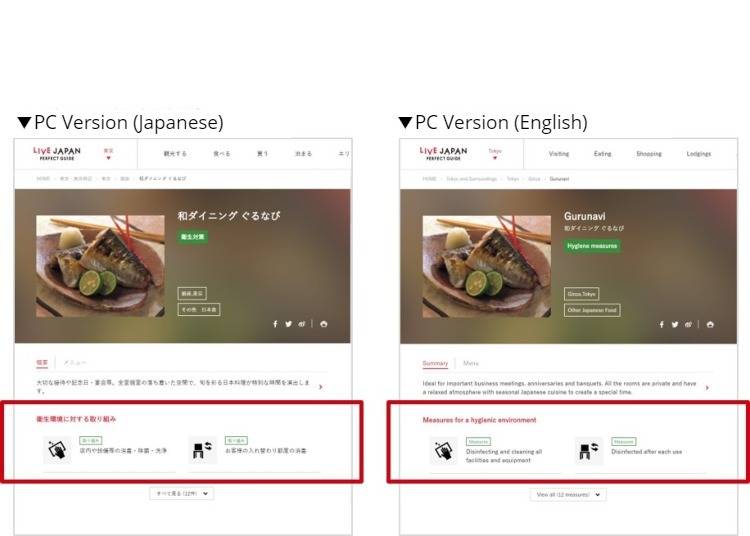 While there are currently around 900 restaurants with hygiene measures reported (as of September 7, 2020), we aim to continue to expand this list as more Tokyo restaurants and shops go public with their information.

We hope this list of shop and restaurant measures in Japan can help you make educated, thoughtful, and safe decisions as we go through this unprecedented era of change. The greatest treasures of Japan are our people, our food and sights, and our traditions, and those who come to celebrate them. Stay healthy, stay safe, and stay informed.

*Information in this article is as of September 7, 2020.

Written by: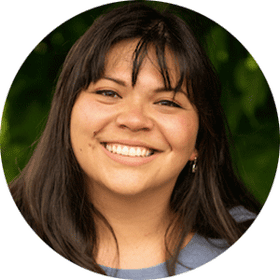 *This information is from the time of this article's publication.
*Prices and options mentioned are subject to change.
*Unless stated otherwise, all prices include tax.