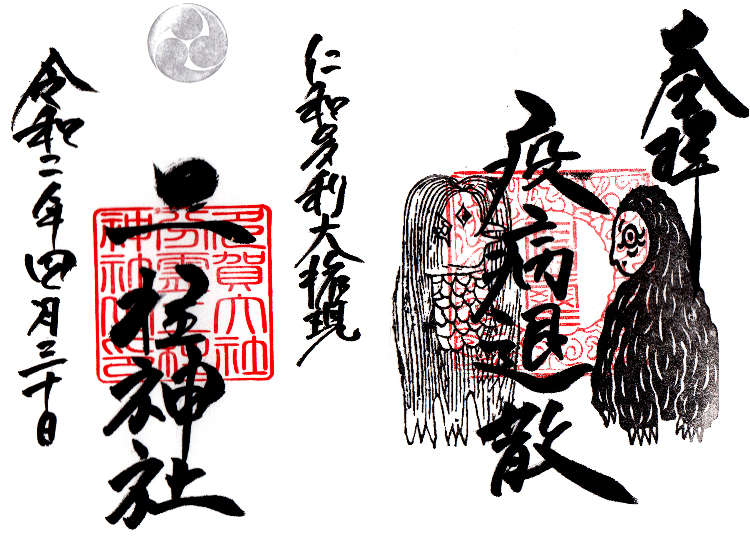 An Amabie is a Japanese mythical creature that looks like a three-legged mermaid with the beak of a bird. Amabie is said to appear to predict either a great harvest or an epidemic. In these days of the coronavirus pandemic, the Amabie legend has seen a revival, and Amabie are popping up everywhere.
In the original Amabie legend, the Amabie rose from the sea and told an official to expect an abundant harvest. The Amabie then said, "If disease spreads, show a picture of me to those who fall ill and they will be cured." In February of this year, manga artist Hide Shigeoka tweeted a drawing of an Amabie with the caption, "A coronavirus cure," and a new Internet sensation was born.

Check out these cute Amabie products to enjoy the Amabie legend in your own home.
Amabie Daruma: Cute and Lucky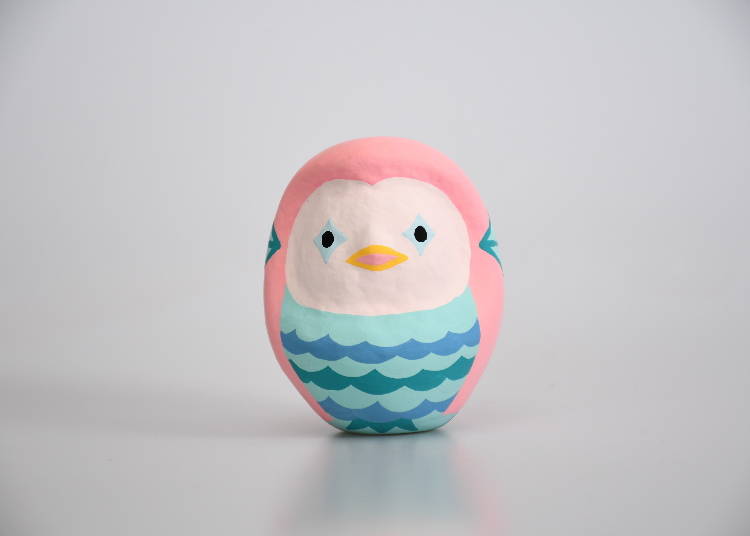 This cute little Amabie is made in the shape of a daruma doll. Daruma is a type of round doll modeled after Bodhidharma, the founder of Zen Buddhism. Daruma dolls are weighted so they always stand up when you knock them over. This symbolizes persistence in overcoming adversity and reaching success. Traditional Daruma dolls are sold with both eyes blank.

You paint in one eye when you begin to work on a goal, and then when you succeed, you paint in the other eye. Legend has it that Daruma will be so anxious to see out of both eyes that he will grant you luck in pursuit of your goal.

Amabie Daruma is a cute little lucky charm for these pandemic times, made by a traditional Daruma maker. It is available for 1,500 yen from Shirakawa Daruma, a doll maker with 300 years of history. Available on the website here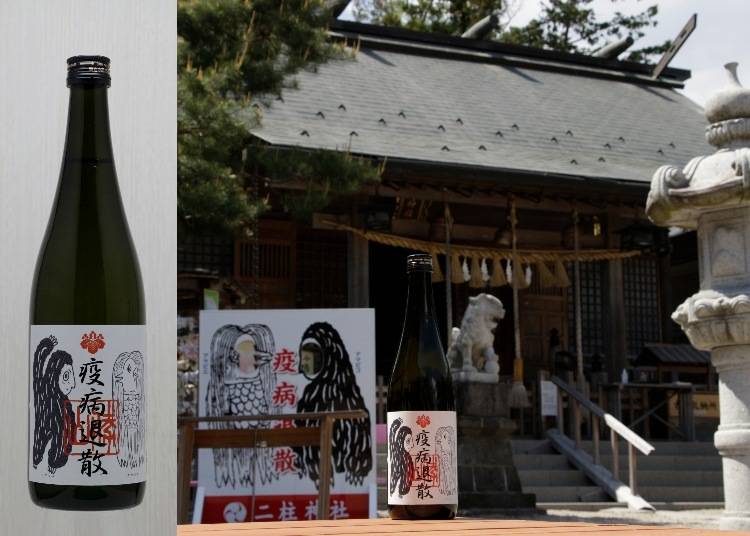 Katsuyama, a traditional sake brewer in Miyagi prefecture, has partnered with Futahashira Shrine, a famous shrine in Miyagi, to offer this sake decorated with an Amabie talisman on the label. The labels have been blessed at the shrine in a ceremony called oharai, which is shown in the photo below.

No matter your religious beliefs, this is a chance to try sake from a well-known brewer with a rich history and enjoy a bit of Japanese legend and culture at the same time - and maybe ward off Covid-19! Amabie Sake is available for 1,500 yen on Katsuyama's online shop, which can be found here.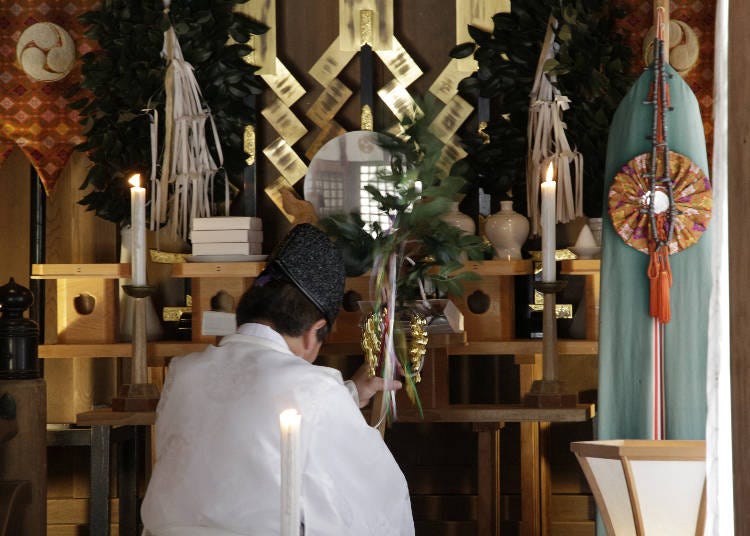 The Amabie legend is part of a rich tradition of Japanese legends, myths, and beliefs that make up the culture of these islands. Enjoy learning about the Amabie, a creature who seems to be just what we need today.
*This information is from the time of this article's publication.
*Prices and options mentioned are subject to change.
*Unless stated otherwise, all prices include tax.