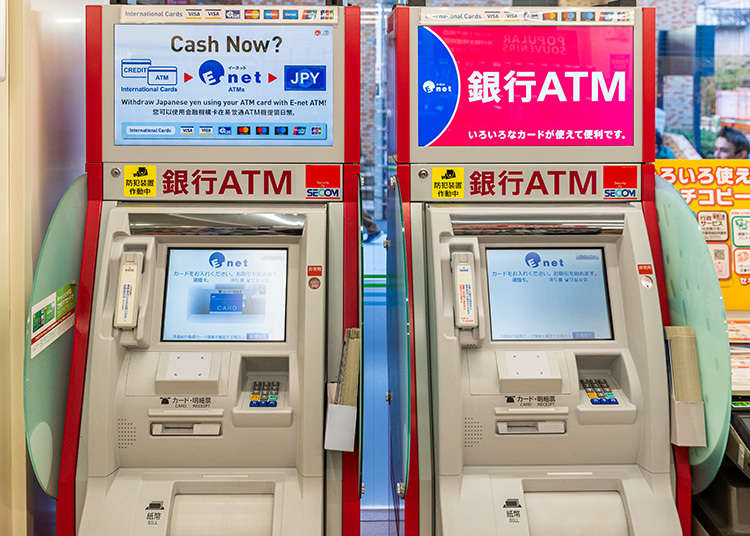 Japan enjoys a reputation globally as a technology leader, but it is not yet a cashless society. International ATMs in Japan make it easy to get yen so you can enjoy your travel.

International visitors are often surprised to find that many service providers, particularly independent retailers and businesses in smaller towns and provincial areas, don't accept credit cards. How frustrating to arrive at that special museum you've long wanted to visit or that unique festival you timed perfectly to attend, only to be stopped in your tracks when you discover you don't have enough cash! Cash is also called for in some Japanese cultural traditions, such as the offering of coins during a visit to one of Japan's many beautiful shrines and temples.

Another major concern when traveling in Japan is whether you can use your home-country's credit card in ATMs in Japan. Even if you manage to find an ATM that will accept your card, you could have a language problem when trying to use the machine.

Luckily, none of this needs to be a problem! Help is as close as your nearest FamilyMart convenience store, where you'll find an E-net ATM ready and waiting for you. Just look out for FamilyMart's distinctive green and blue signage and head inside!
FamilyMart—Your One-Stop Travel Shop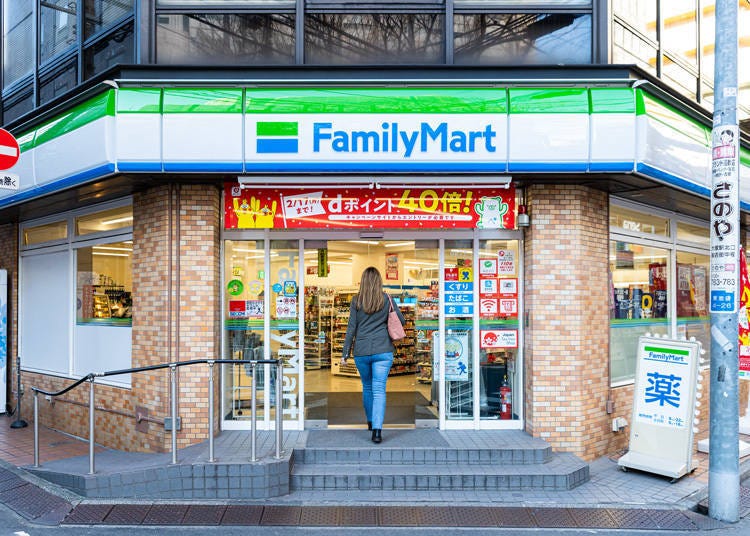 E-net ATMs can be found inside FamilyMart stores all over Japan, and most major international cash cards and credit cards can be used in them! FamilyMart is a Japanese convenience-store chain that operates throughout the country, from the northernmost part of Hokkaido down to the islands of Okinawa.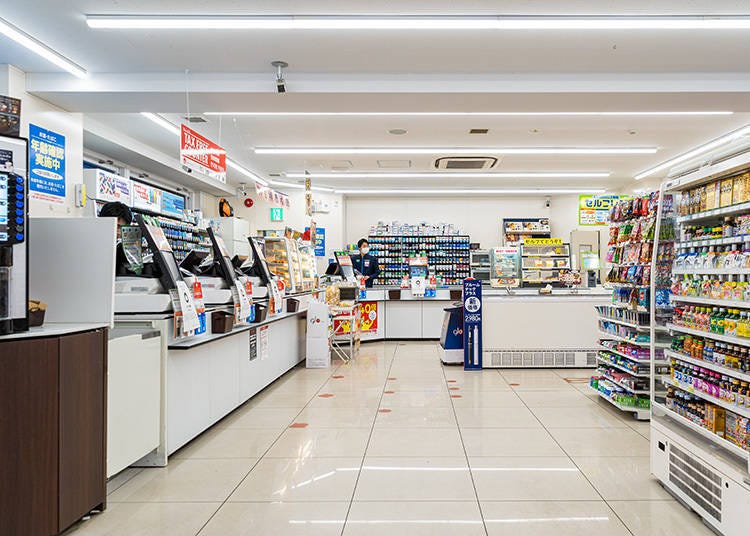 Wherever your travels in Japan may take you, there is sure to be a FamilyMart—and an E-net ATM—close by. Let's look around a typical FamilyMart store, and then we'll see how to use the E-net service.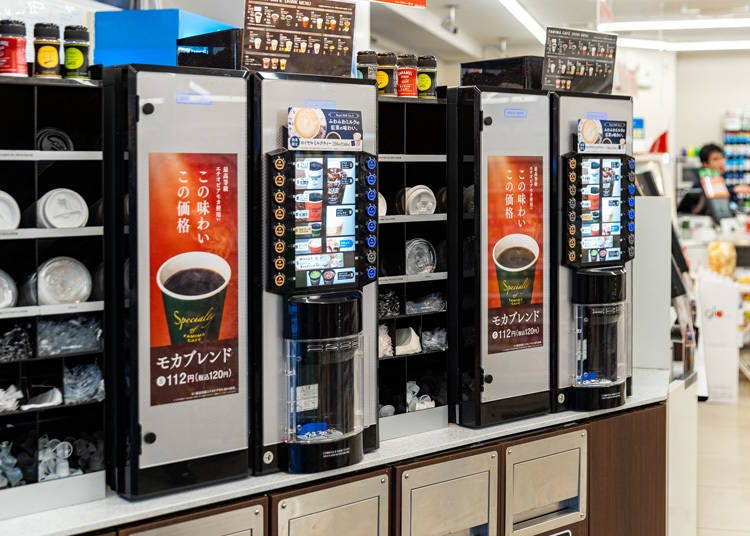 FamilyMart is your one-stop travel shop! When you're on the go, there's nothing quite like freshly brewed coffee to get you moving in the morning or perk you up in the afternoon. Along with various coffee drinks, FamilyMart offers a wide range of hot and cold beverages that you can select from a machine. First, pay at the counter and get a cup, and then take the cup to the machine, which will dispense your drink.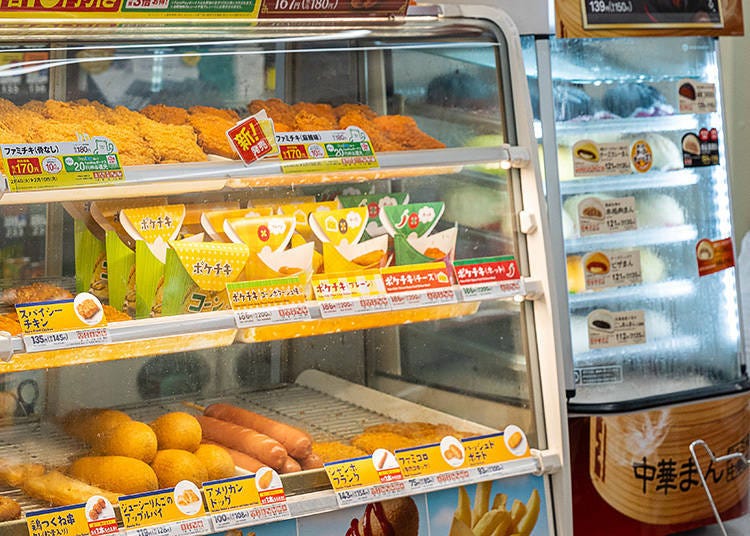 Feeling peckish? FamilyMart has a variety of take-out meals and snacks, including local and seasonal options. Hot foods are available from the display case on the counter. Just tell one of the friendly staff members what you want, and you'll soon be enjoying your piping hot snack!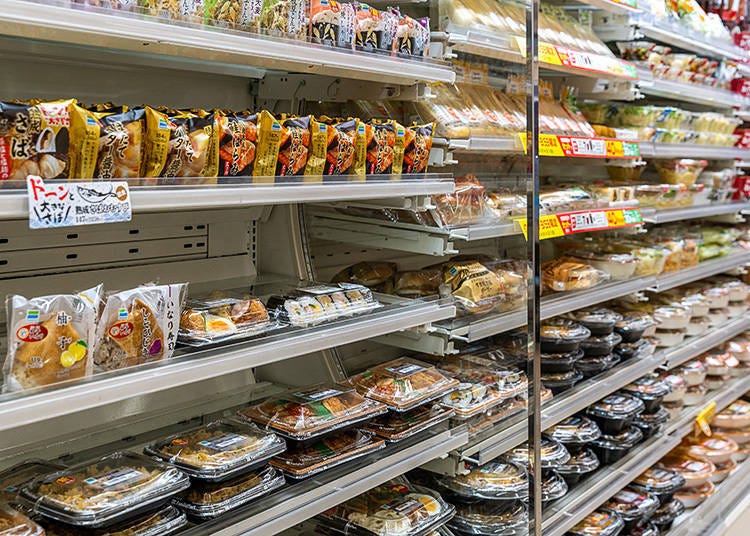 There are also plenty of tempting take-out foods on the shelves. How about an onigiri (rice ball)—Japan's favorite on-the-go snack? An onigiri consists of various savory fillings inside a ball of tender rice typically wrapped in nori, which is dried seaweed. You'll also find everything from salads and sandwiches to Japanese bento (complete boxed meals). And If you want your purchase heated up, the staff will cheerfully oblige.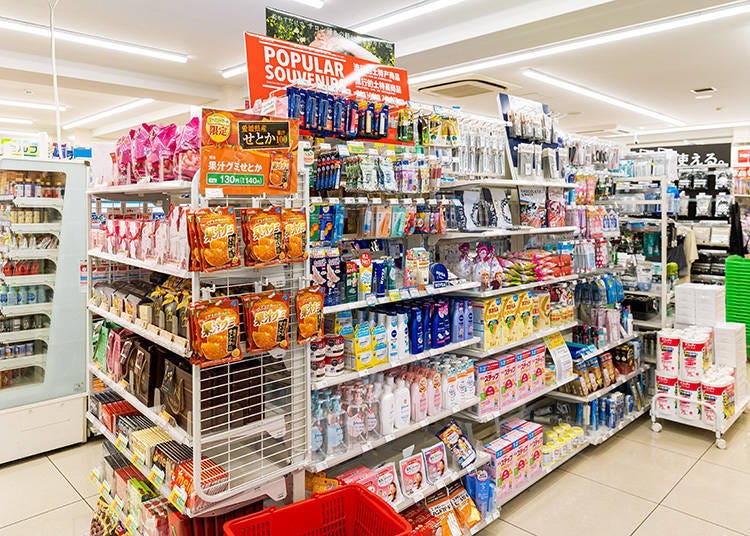 Traveling can make you hungry! Japan has snacks and confections to suit every taste, and you're certain to find just the thing at FamilyMart. With their colorful packaging and variety of flavors, Japanese snacks and sweets also make ideal gifts for family or friends back home.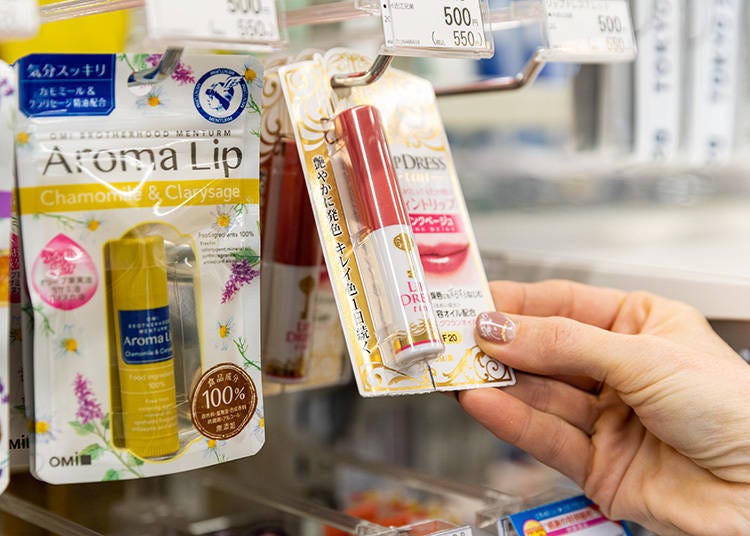 Forgotten to pack something? Don't worry, FamilyMart has you covered! You'll find a wide array of cosmetics and daily necessities on offer.
Think ATMs in Japan Are Tough to Use? Remember: E is for Easy!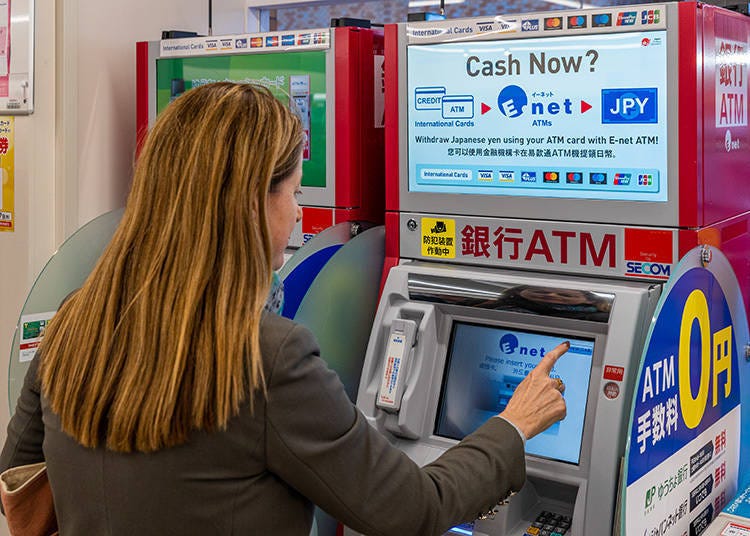 There are around 13,000 E-net ATMs in Japan. Of these, more than 11,500 are in FamilyMart stores. You can use your Visa, Mastercard, JCB, or UnionPay card to withdraw Japanese yen twenty-four hours a day, seven days a week. (Please note that some international credit cards are not accepted.) And the service is offered in four languages—English, Chinese, Korean, and Japanese—both on the ATM's touch screen and via its support phone.
Step-by-Step Guide to Using E-net
Now let's take a closer look at using the E-net ATM service at FamilyMart.
1)Insert your card into the ATM, and choose your preferred language.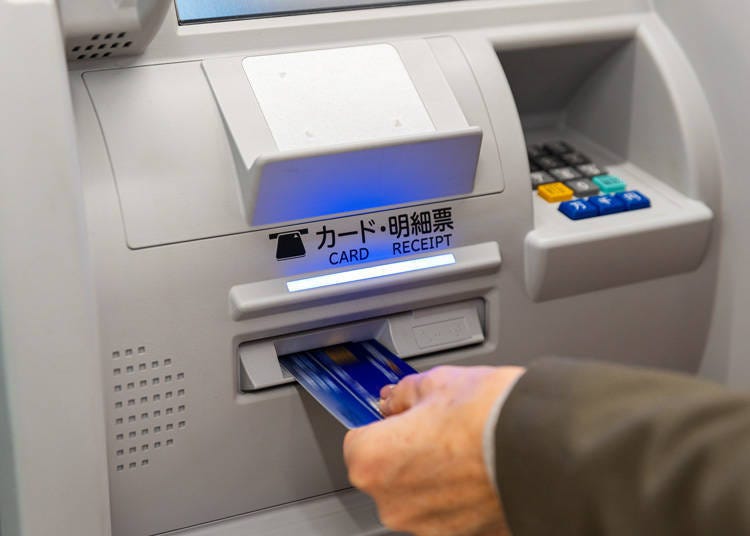 2)Enter your PIN when prompted. (Remember that your bank card may have a separate PIN from your credit card!)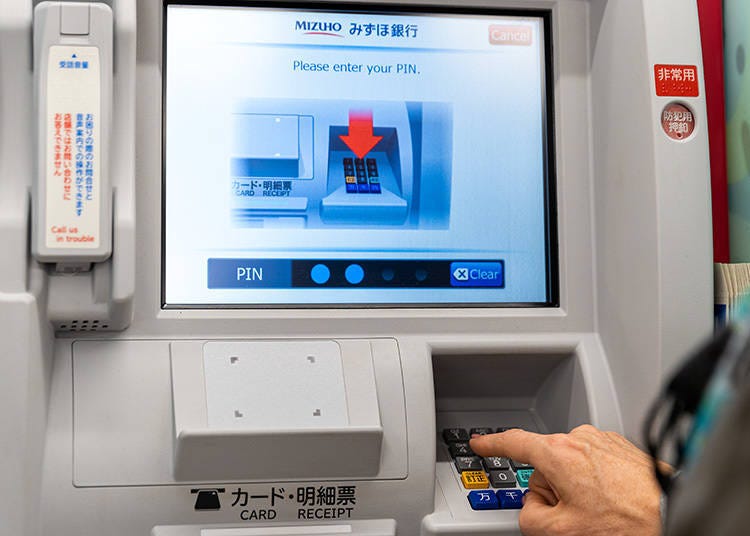 3)Choose Cash Advance from the services menu.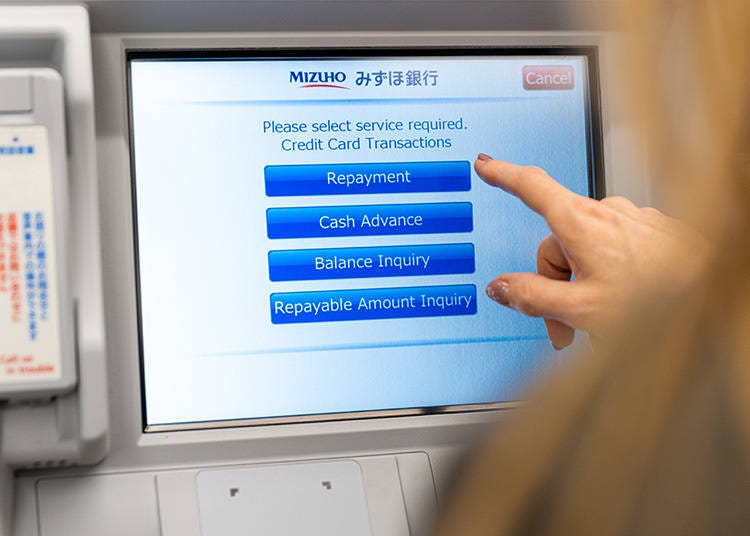 4)Enter your desired amount in yen, and complete the transaction. (Please don't forget to take your card, your cash, and your receipt when finished!)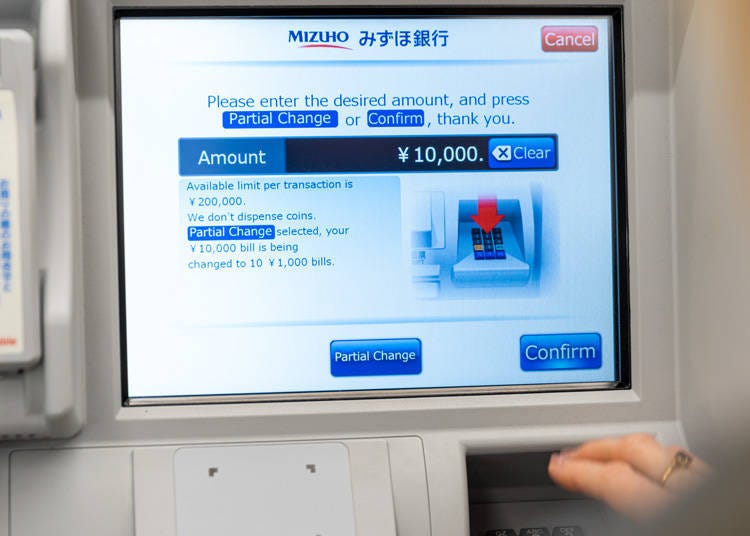 ATMs in Japan – With English Support at Your Fingertips!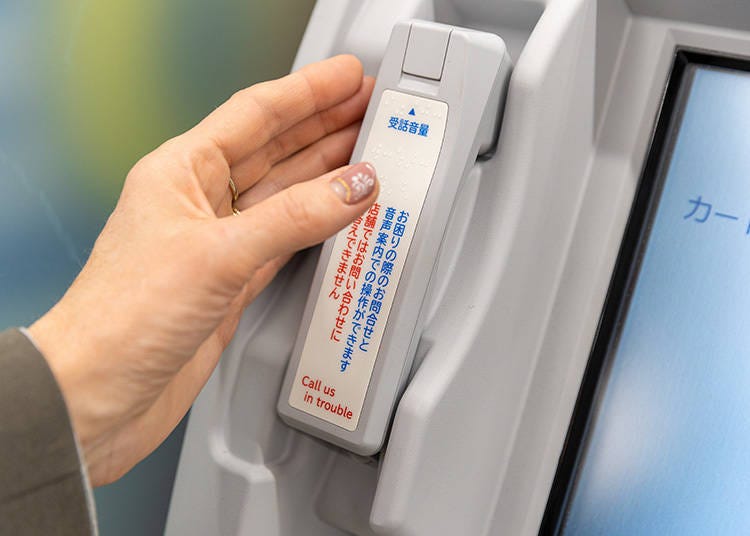 Got a question or experiencing a problem with the ATM? It can be a little daunting when you are not sure how to do something in a foreign country, but in this case, multilanguage help is just a call away! E-net ATMs in Japan are equipped with a phone. Just pick up the receiver, and you'll be automatically connected to a friendly customer service professional who can assist you in English, Chinese, Korean, or Japanese.

It's so good to know that wherever you go in Japan, FamilyMart and E-net ATMs are never very far away! Whether your Japanese adventure finds you walking along the streets of a sophisticated city or wandering far off the beaten track in a rural hamlet, a lack of cash never needs to be a problem.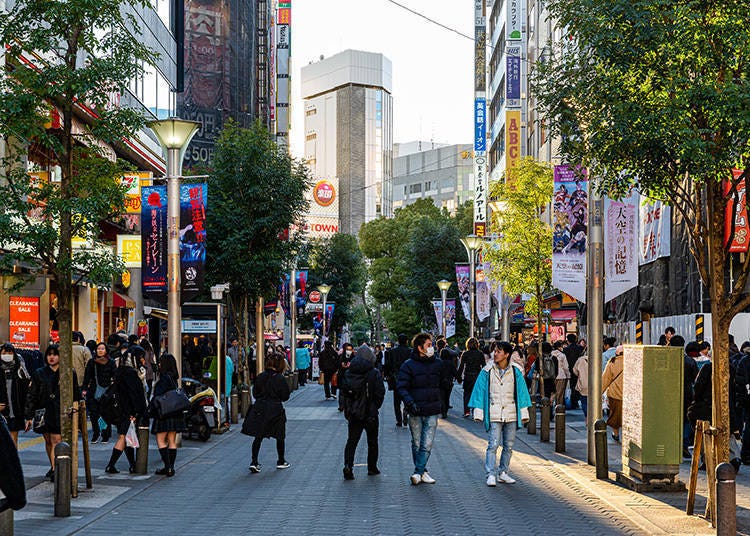 E-net ATMs are also available at countless other locations, including many Don Quijote stores, a nationwide chain of discount stores selling everything from groceries and clothing to electric appliances and toys. Just look for the E-net logo and you are all set!
Check Out These Websites for More Details
*This information is from the time of this article's publication.
*Prices and options mentioned are subject to change.
*Unless stated otherwise, all prices include tax.