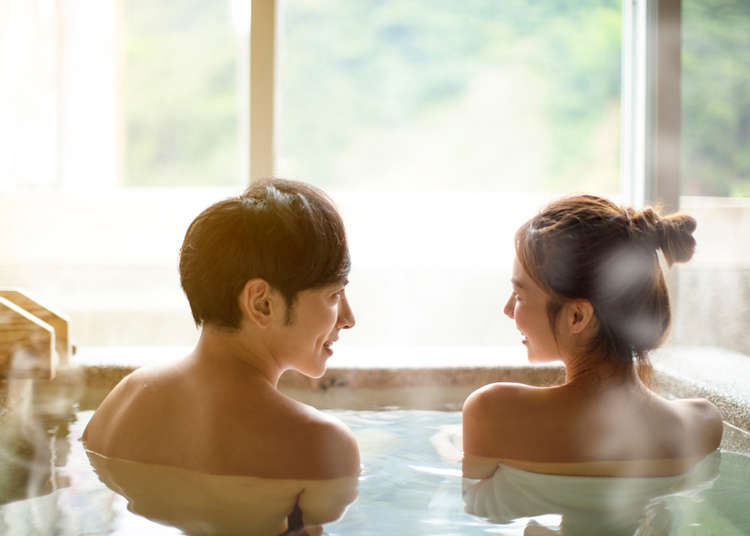 When visiting a new country, one of the first things we think about is where to stay. In Japan, there are so many different types of accommodation available, it can be hard to choose! Hotels, B&Bs, ryokan... Is there a reason to stray away from your usual choices?

A ryokan is a special type of accommodation that is often defined as a "traditional Japanese inn". Many of them offer traditional meals, traditional bedding, and some even come with incredible hot springs!

Seeing as ryokan is a special kind of accommodation unique to Japan, we set out to interview some visitors from overseas who stayed in them, and there were a few surprises on the way!

(The following reflects the opinions of those interviewed.)
Why do many tourists say their trip was "problematic"?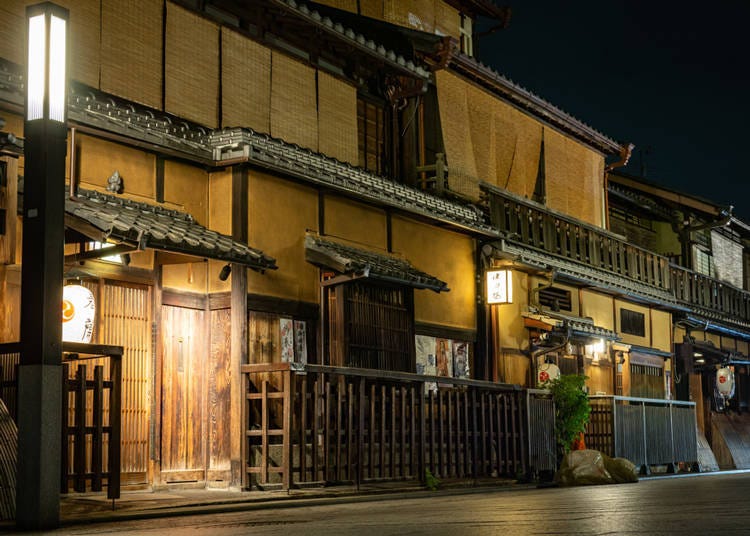 tomasz karwowski / Shutterstock.com
According to a survey conducted by the Japan Tourism Agency in 2018, a fair number of tourists tourists (20.6% of those interviewed) had trouble with communication in facilities while traveling in Japan.

"Facility" in this case refers to "customs, immigration checks points, and quarantine stations at the airport", "public transportation", "tourist spots", and "lodging". 26% of the aforementioned 20.6% said that they had a hard time communicating in the places where they were staying.

So, when is it that foreigners feel it's hard to communicate?
The JTA ran a survey in 2017 on "multilingual support in Japan for improving the reception of the environment for foreign tourists visiting the country". According to the survey, foreigners had a hard time during check-ins, and when using rooms and facilities that are typically "Japanese", as well as when they wanted to ask about landmarks in the area.
What did our interviewees have to say?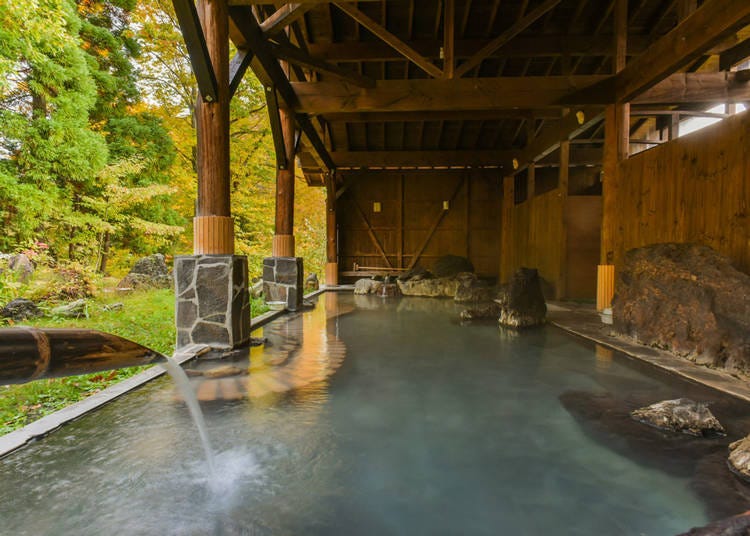 Seeing this survey, we decided to go out and gather some information of our own. To understand a bit more about Japan's accommodation, we asked a few people about their experiences with ryokan.
1. Have you ever actively chosen to stay in a Ryokan instead of a hotel?
"I have, many times." (Australian/man/30s)

"I stayed at one once during my vacation. I wanted to experience the life of a traditional Japanese house and I learned about the culture, but I wouldn't want to go back. Since then I've used hotels that have easy access to everything." (American/man/30s)

"I stayed at a Japanese ryokan and challenged myself to try out traditional Japanese food, too!" (Filipino/30s/woman)

According to the "Research on ryokan brands" conducted by the Ministry of Land, Infrastructure, Transport and Tourism, in 2014, the reasons why foreign visitors choose ryokan as a place to stay is because "they want to use hot springs" and "want to eat Japanese food". In particular, the majority of people who stayed there for the first time said that they decided to do so because they were interested in Japanese-style rooms and architecture.

However, after actually staying there, some people loved it and went back, but others got confused by the unfamiliar customs and culture. For example, some had a hard time communicating, or had problems with food they couldn't eat due to religious reasons or otherwise.

It's not an exaggeration to say your experience can be affected quite a lot depending on how easily you can communicate with the staff.

A few other questions that were raised by some of our interviewees were:
・Why do you have to be naked in the public bath?
・How should I use chopsticks?
・What am I supposed to do in a Japanese-style room?
・Should we set the futon by ourselves, or who is going to do it and when?

If the accommodation staff can kindly support foreign tourists who are experiencing culture shock, and are at a loss when it comes to Japanese culture, it can positively affect the visitors' experience.
2. What trouble did you have when you were staying in a ryokan? Any advice?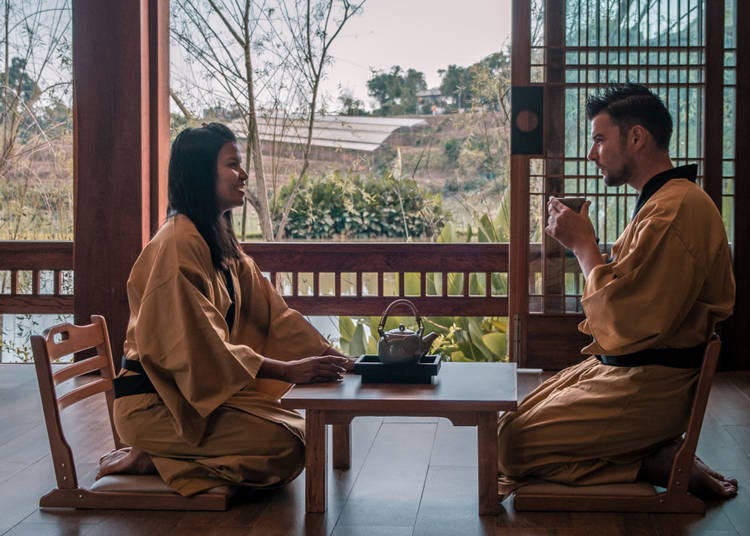 1)Reservations
It's getting relatively easier to reserve in no small part due to big booking sites and the fact that some ryokan have their own multi-lingual official website.

"Most of the troubles derive from the language barrier. It was really hard to do everything: reservations, hot springs, and ordering food. But my smartphone and PC helped and solved most of the issues. When it comes to reservations and dining I easily did it from my computer". (American/man/30s)

2)Outdoor bath
"The outdoor bath is very relaxing and calm." (Filipino/woman/30s)

"For the hot springs, I had an explanatory picture in the locker room. If you are in a tourist spot, there are always directions in English, but in the countryside, look around you and just do as others do. That's what I did." (American/man/30s)

One of the attractions in a ryokan is that you can enjoy the hot springs. In a ryokan you can dip in the hot spring for as much as you want to. However, in Japan, just remember that you don't usually wear a bathing suit in an onsen - so if that's a no-go for you, it may be best to avoid it all together, or go in search of a private onsen.

Furthermore, you have to wash yourself before you enter the bath and you shouldn't let towels or hair go into the tub. This is not necessarily made clear at each facility, so just be aware of it and try not to bother the locals too much!
3)Dining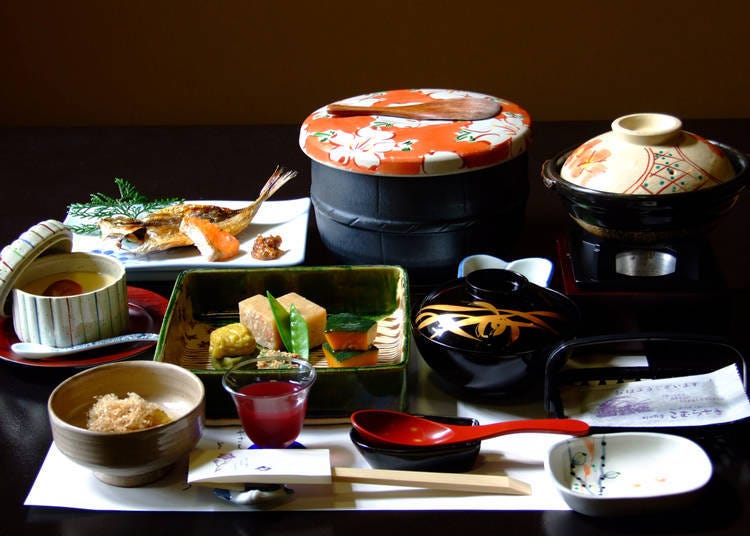 "I let them know that I am a vegetarian so I didn't have any problems." (Australian/man/30s)

"Japanese-style food was delicious and it felt special. I really liked it." (Filipino/woman/30s)

Especially abroad, vegetarian, vegan, or people who cannot eat something for religious reasons have specific needs when it comes to food - but in Japan, this is not necessarily the norm. Make sure to point out any intolerances or dietary restrictions as much in advance as possible.

Of course, the ryokan owners and staff would love for you to be able to enjoy their traditional meals and have the full experience, but they can't help you have that if they don't know what's going on!
How many people actually had no problems at all?
At the beginning we talked about the negative responses from the JTA survey of 2018. But what about the positive ones?

Surprisingly 30% of the participants said that had no trouble at all.

This is because the same survey was conducted in 2016 and 2017 by the JTA, including topics about "insufficient public wireless service", "hard time communicating with staff", "trouble exchanging money", "no multi-lingual support", and "trouble using public transportation". The results have shown that these issues decreased every year.

Although the "no trouble at all" answers have increased, it's too early to draw any conclusion from this survey alone. However, it seems like a more foreigner friendly environment is slowly becoming the norm.

Tokyo will host the Olympics in 2020. In order to make foreign tourists more comfortable not only in the cities, but anywhere in the country, Japan will have to keep working quickly towards this goal - let's see what 2020 brings us!
*This information is from the time of this article's publication.
*Prices and options mentioned are subject to change.
*Unless stated otherwise, all prices include tax.