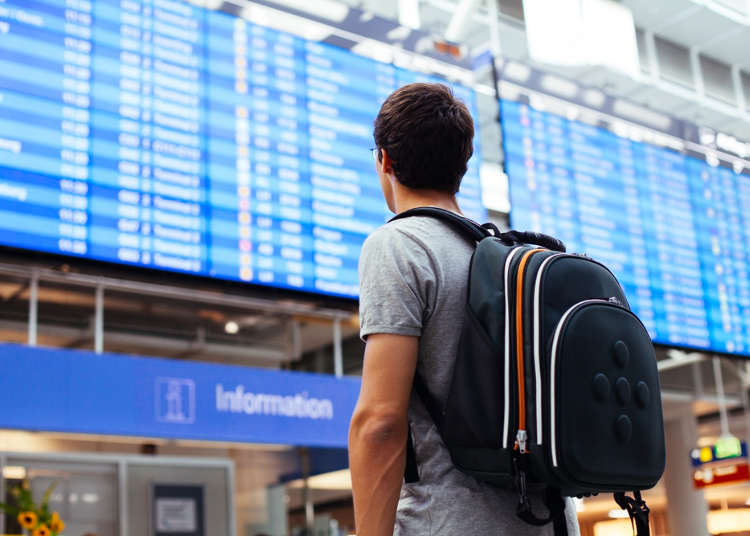 "My trip to Japan has finished, but my flight was canceled due to bad weather and I can't go home! What should I do?" Flights are occasionally canceled or greatly delayed due to severe weather including typhoons, heavy rain, heavy snow, earthquakes, or other natural disasters.

Here are some steps that can be taken and points to be noted. Be sure check flight information in advance to avoid unpleasant surprises.
1. Will the plane fly or not? How can I check if I can go home?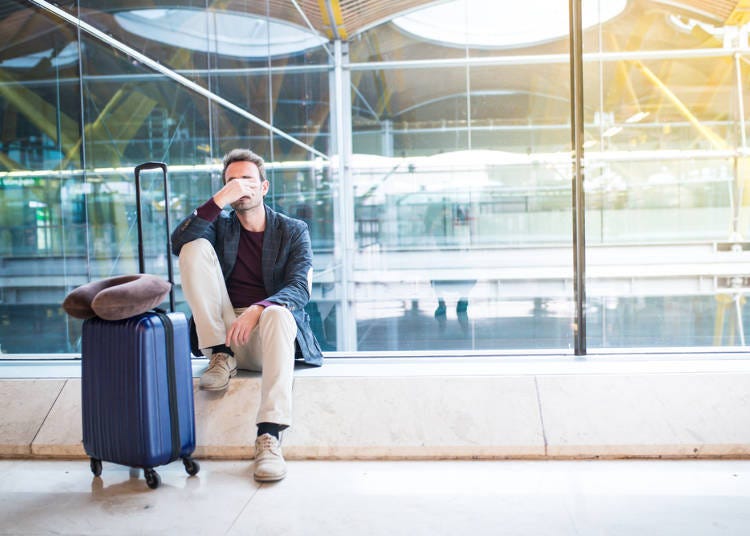 If it is known that the weather is likely to deteriorate due to a typhoon, etc., flights may be cancelled even before the departure date. Since most delays and cancellations are determined by more immediate situations, you probably won't know until just before departure.

However, the earlier you know, the easier it will be to make alternate plans like changing transportation methods and accommodation reservations. It's important to collect information as early as possible, so check weather reports and flight status frequently.

Flight status updates are posted on airlines' official websites and social media accounts. Alternatively, if the booked flight is canceled or there is a significant delay, you may also be contacted directly by the airline at the email address you provided with your booking.

Flight status websites:
2. The schedule has gone crazy! If you need more cash: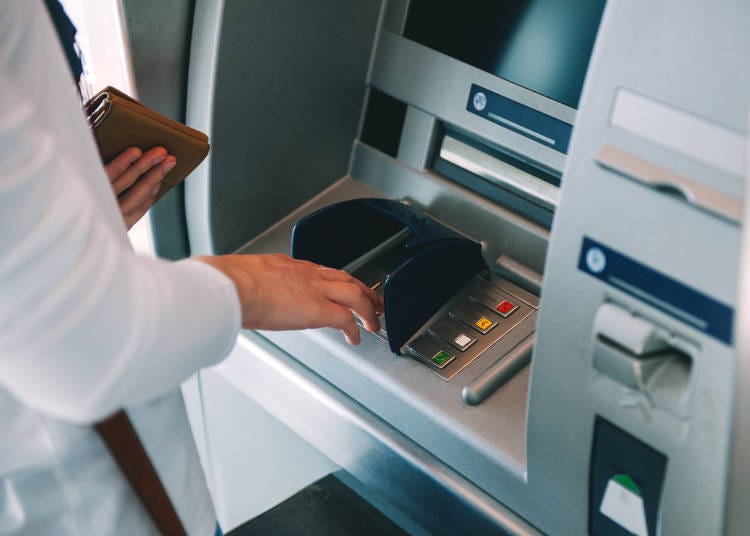 If a flight cancellation has forced you to extend your stay in Japan, you may incur more expenses than you'd budgeted for, including hotel fees, meals, clothing purchases, and additional travel expenses.

・ During a power outage, only cash may be used
Since many foreign visitors come from societies in which cashless payments are often used on a daily basis, they may not be accustomed to carrying much cash. In Japan, credit cards and smartphone payments can often be used at major tourist sites, and can also be used at many ATMs convenience stores and banks.

However, if a power outage occurs due to bad weather or a natural disaster, credit cards and ATMs may become unusable.

Even if there is an outage, power is usually restored quickly. For this reason, it's often the case that electricity can be used at evacuation sites and ATMs are functional.

・ What should I do if I really need cash?
Even if credit cards can be used once power is restored, many shops and inns in areas less visited by tourists do not accept cashless payments. If a disaster strikes, and you find yourself in that situation, you may need more cash. If so, consider the following solutions:

・Check if you can pay with or exchange your foreign currency
・Borrow money from family members or friends and acquaintances in Japan
・If there is no one you can rely on, consult with an embassy (consulate) to be act as a guarantor.
3. How to inform your family of your safety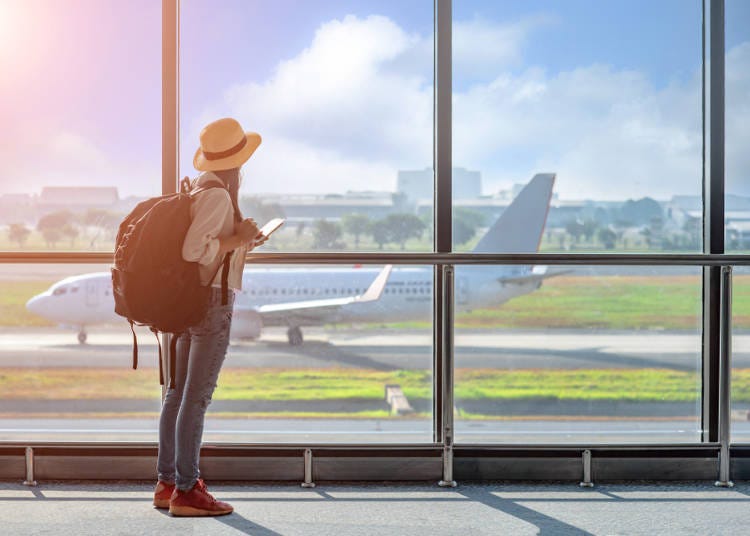 In the case of a natural disaster, you'll want to let your family know you're safe, or make certain they are safe. However, immediately after the Great East Japan Earthquake of 2011, so many calls were made simultaneously that phone networks were overwhelmed, making it difficult to connect.

・ Other ways to find out about others' safety
Thankfully, there are several alternatives ways to check on loved ones' safety.
In addition to notifying you of their safety, meeting places can also be established. These methods can also be used temporarily visitors in Japan, so it's useful to remember them.

(1) Disaster message: Dial "171"
Each telecommunications company provides a mechanism for quickly confirming the safety of family members and acquaintances to avoiding congestion during disasters. You can call "171" and leave a message on the phone number of the person you want to contact or play a messages from those whose safety you want to confirm.

Almost all lines -- land lines, mobile phones, public telephones, and IP phones -- can be used for outgoing calls, so even foreign visitors to Japan can use them. However, you must know the other party's phone number when using the service.

(2) Disaster Message Web (Web171)
If you can connect to the Internet using the disaster unified SSID (Set Service Identifier) "00000JAPAN (Five Zero Japan)," you can leave a message on the message board via PC or smartphone. Again, the phone number of the other party is required. While the URL is separated by telephone service provider, all the providers will be searched, regardless of which you use to register and English support is available.

(3) Disaster audio delivery service
Voice messages can also be delivered from smartphone apps. Currently, voice messages can be sent between NTT DoCoMo, KDDI (au), Softbank, and Ymobile. If you rent a smartphone while you are in Japan, you may be able to use these apps.

However, in the case of "feature phones," these apps may not be fully supported, so only message reception may be possible.

(4) Google Person Finder
If you can connect to the Internet, you can use Google's Person Finder service. You can search for safety by entering your name or phone number. For finding Japanese friends and family, both kanji and hiragana and supported. For people with unusual readings or difficult kanji names, it's wise to register or search with hiragana.

Another feature of this service is that it is linked to information collected by each telecommunications carrier and the Japan Broadcasting Corporation. This service is convenient for those who have not decided on a set contact method, because it can be completed with one service without registering or searching multiple services.
4. Procedures for planes delayed or canceled due to a disaster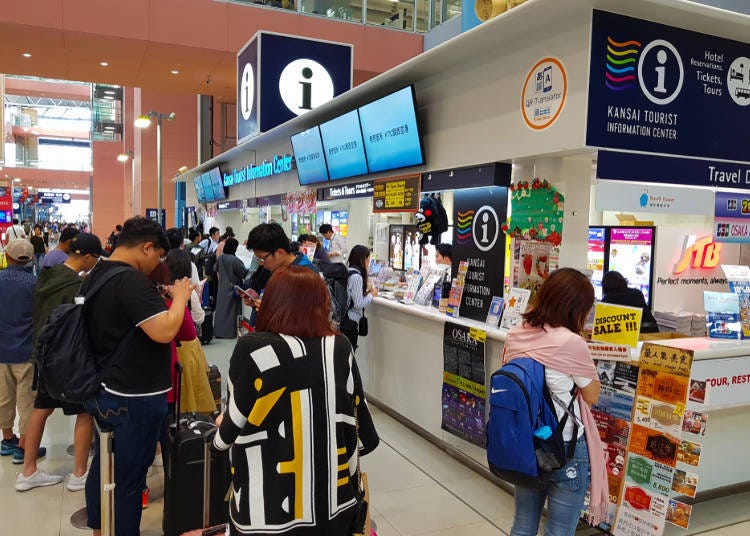 icosha / Shutterstock.com
If a disaster occurs while you are at the airport, evacuate promptly according to instructions. Post-evacuation services and procedures will vary from one airline to another.

・Ticket changes and refunds
You can request free transfers of planes caused by unforeseen circumstances caused by weather conditions such as typhoons, and in some cases may be transferred to other carriers. The same applies to tickets that cannot be changed or canceled. Airline counters are often crowed with other travelers seeking service, so it is a may advisable to seek assistance over the phone or online.

However, in the case of Low Cost Carrier (LCC) tickets, even in natural disaster cases, tickets may be cancelled but cannot be fully refunded or changed. Before you make a reservation, confirm the disaster policy on the website of each airline company.

・ Obtain delay / cancellation certificate
Some airlines may issue a certificate for delays of more than 30 minutes or cancellations. If you need one, check with the airline.

・ Arrange accommodation
If your return flight is canceled and you can't go home, a travel agency or airline may arrange accommodations for you. However, you may be responsible for the cost.

・ Aircraft delay compensation
Travel insurance and credit card insurance may have options to compensate for expenses incurred due to flight delays or cancellations. Check with your insurance or credit card company.

If you request an insurance settlement, you will need an aircraft delay / cancellation certificate and a receipt for accommodation meal expenses.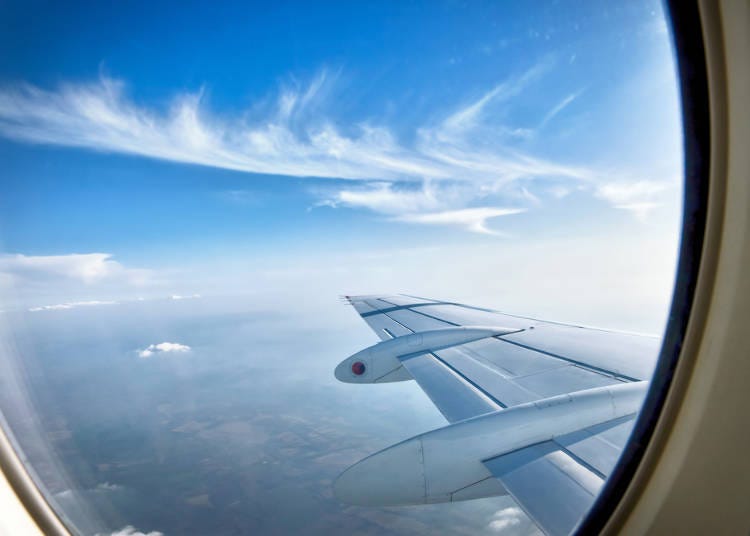 Airplanes are susceptible to weather delays or cancellations. Japan is also one of the world's leading disaster areas, so you need to be prepared. It's a good idea to discuss safety confirmation methods with your family prior to your trip and on a daily basis. Purchasing travel insurance is also highly recommended.
*This information is from the time of this article's publication.
*Prices and options mentioned are subject to change.
*Unless stated otherwise, all prices include tax.
Limited time offer: 10% discount coupons available now!