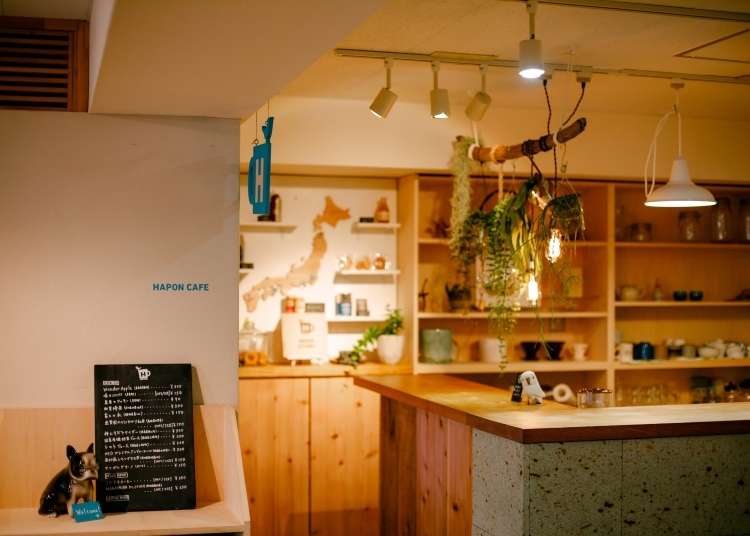 Tokyo is a city where to say space is at a premium would be a rather massive understatement. One of the most densely populated cities in the world, exploring Tokyo is like discovering a whole new world. The lack of space means that the city also has to be quite creative when it comes to making the most of space.

From the teeny six-person bars of Shinjuku's Golden Gai to the inner-city meticulously designed apartments, labyrinthian network of hidden delights. Take some time to explore a little deeper, and you never know what you might find.

One industry that's both booming and redefining the city's relationship with space is the world of coworking offices. Across the globe, coworking offices are being the new norm for freelancers, digital nomads, entrepreneurs, and socially savvy startups who know the value in connecting with like-minded communities. A more professional and distraction-free- alternative to the They're also great for those who want to tap into their creative flow and get some serious work done.

The main issue with coworking in Japan as an individual has been the burdensome application fees, and mandatory membership requirements and significant financial commitments often required up front. However, there are a handful of spaces doing things little differently, from drop-in friendly setups to special traveler-centric initiatives here are three of the best low-commitment coworking spaces in Tokyo right now.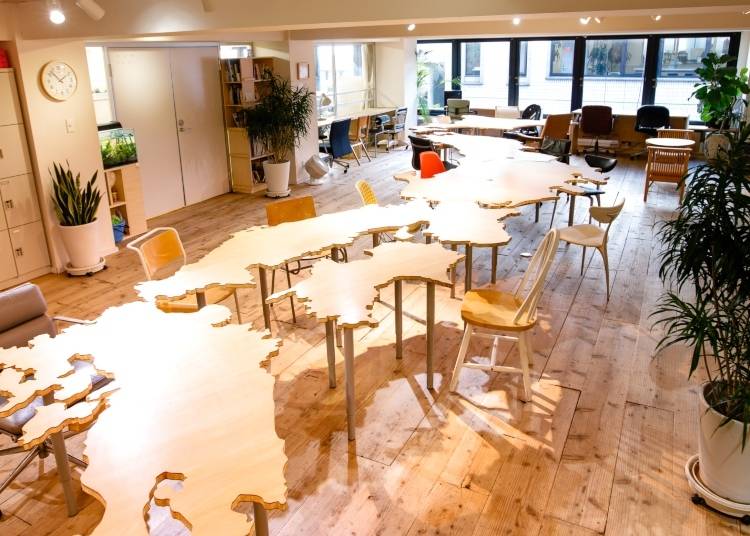 As a way to make coworking more accessible for foreign travelers visiting Tokyo, Shinjuku coworking space HAPON has recently launched a new initiative they're calling the 'Traveller Ticket.' How it works is that international users are invited to pop by anytime to pre-purchase a book of discounted day passes to use the space.

They're offering 5-day or 10-day ticket books, which you can pay (cash or card is fine) and visit anytime. Each time you use the space, just hand over one of the tickets to the friendly English speaking staff, and that's it. There's no requirement to use them consecutively, and If you're working in a team, you can share the tickets with your friends or business partners, making it an option for collaborative projects and meetings.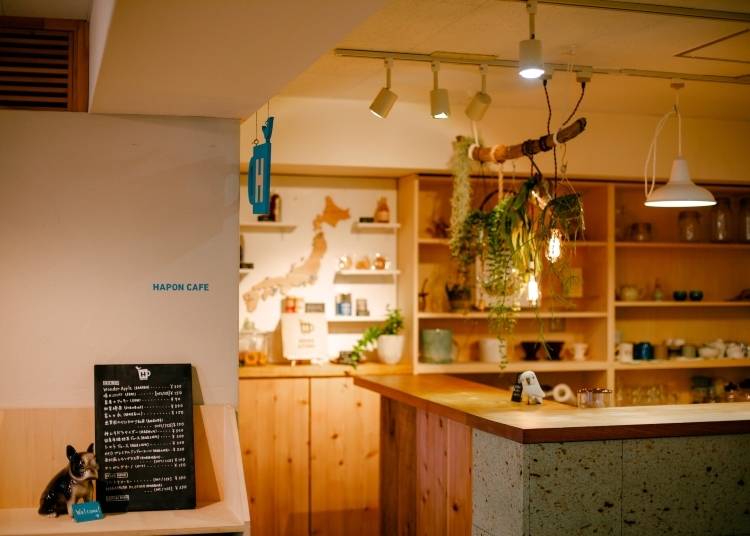 Positioned minutes from Shinjuku Station, the busiest train station in the world, HAPON's location can't be beat, which makes it ideal for those wanting to make the most of their time in the city.

HAPON's facilities include private booths, meeting rooms, a conference room (available for additional fees); but it's the large open plan light-filled, communal workspace that's the major drawcard.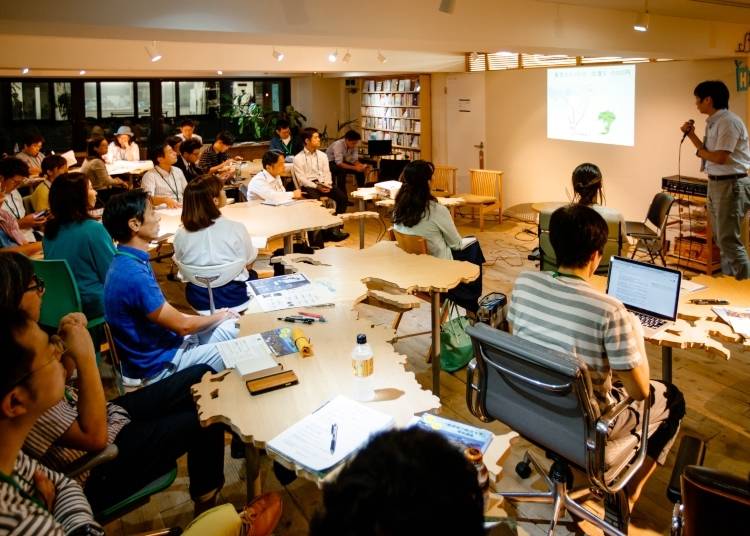 If you want to know what's happening in the city too, the office has a magazine rack filled with plenty of English information and magazines, while the staff will also be more than happy to fill you in on cool creative events happening in the space too.

In terms of extras, the only real drawcard is that coffee and tea isn't complimentary, however, if you want to try something new, the office also sells a varied selection of other drinks including hard to find artisanal offerings sourced from local producers in Japan.
HAPON新宿

Address

7 Chome-4-4 Nishishinjuku, Shinjuku City, Tokyo 160-0023

Nearest Station

Seibu Shinjuku Station, JR Shinjuku Station


Phone Number

03-3363-3623

Open: 10am - 7pm Mon - Fri, 10am - 6pm Sat.
Price: 8,000 yen for a 5 ticket book; 14,000 yen for a 10 ticket book
Website: http://hapon.asia/
2. Tokyo Chapter - ninetytwo13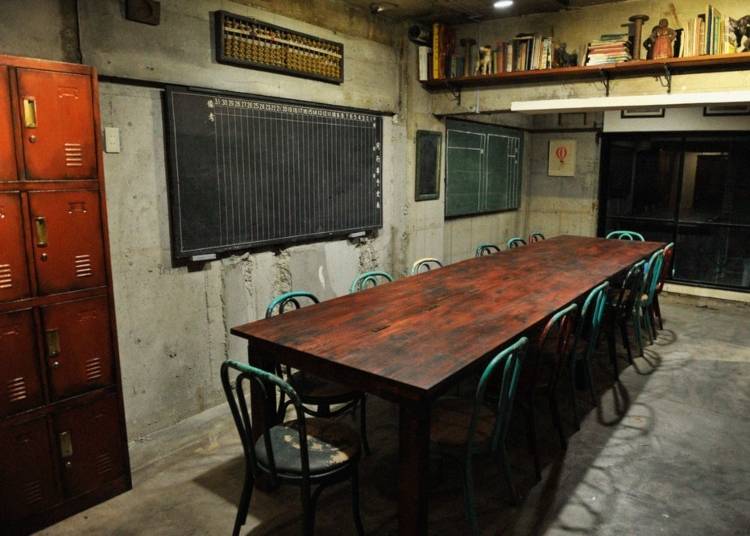 More moody, literary den than the typical sleek minimalist coworking spaces you'll see popping up across Tokyo, there's something refreshingly familiar about Tokyo Chapter's old-timey aesthetic.

Located in the stylish and very culturally diverse Akasaka neighborhood, Tokyo Chapter's workers are as eclectic as the neighborhood in which it resides. From local creatives to foreign startups, digital nomads and everyone in between, you'll always find someone interesting hanging around the cozy Lounge area.

Although everyone is more than welcome to come and work here, Tokyo Chapter definitely has a soft spot for techies, and regularly hosts meetups and networking nights for innovators of the digital scene. As well as offering drop-in coworking passes, and longer-term memberships, the team here also have accommodation facilities available, just check out the website for more info.
Tokyo Chapter - ninetytwo13

Tokyo Chapter - ninetytwo13

Address

9 Chome-2-13 Akasaka, Tokyo, 107-0052

Nearest Station

Roppongi


Phone Number

03-6721-0175

Open: 10am - 7pm Mon - Fri,
Price: 2,000 yen daily drop in
Website: https://tokyochapter.com/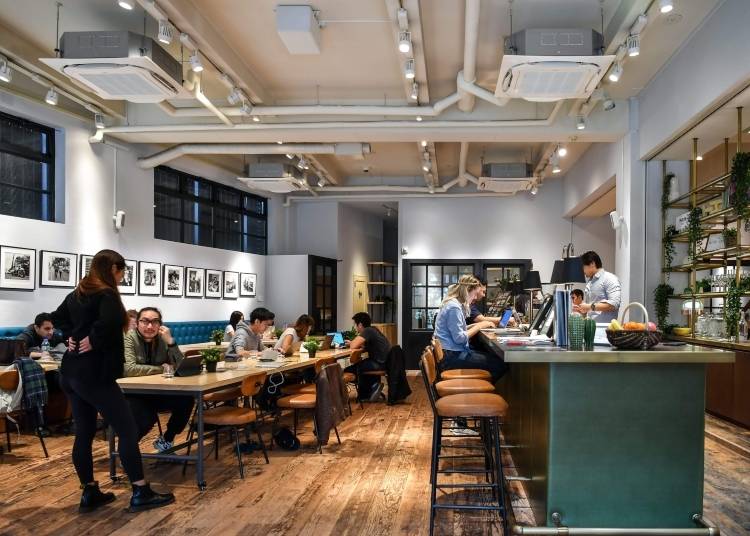 Originally from Hong Kong, the Tokyo outpost of this popular coworking chain opened in late 2018 and has only grown in popularity, especially among the city's ex-pat community.

One special promotion that seems to be working a treat is The Hive's "try free Tuesdays" campaign where curious workers can pop by and use the space free of charge. They also host workshops, networking events, and wellness classes most nights of the week.

Location-wise, The Hive is a dream. It's positioned just a few minutes from NHK Studio Park and Yoyogi Park to the north and Shibuya Station to the south. The space itself is incredibly large, especially so for such a central location.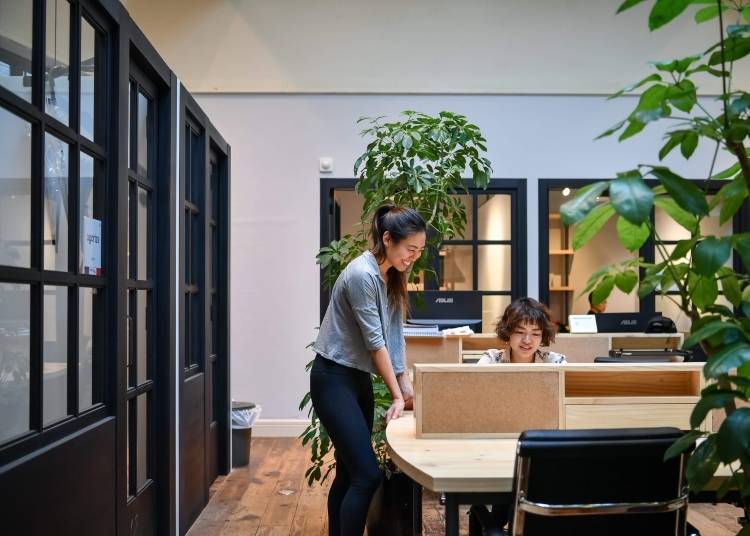 Spanning three floors in total, the top two floors are reserved for private office rentals while downstairs is the main space, the cafe and working area. It's here on the main floor drop-ins are welcome to rent a hot desk and where all of the extracurricular events are hosted.

The staff here all speak excellent English and are very flexible. They offer a number of affordable short term memberships, but if you don't know how long you'll be in Tokyo, you can pay by the day, on arrival (even though there's nothing to say that on the memberships page of the website).

The Hive has drop-in options monthly memberships great for those who want to hang around Tokyo a little longer.
The Hive Jinnan

Address

1, 6 Chome-5-6 Jinnan, Shibuya City, Tōkyō-to 150-0041

Nearest Station

JR Shibuya, JR Harajuku


Phone Number

03-6416-4576

Open: 8am - 8pm Mon-Fri
Price: 2,000 yen for a monthly pass (max 2 hours a day) or 2,000 yen per day
Website: https://thehivejinnan.com/
Written by: Lucy Dayman
*This information is from the time of this article's publication.
*Prices and options mentioned are subject to change.
*Unless stated otherwise, all prices include tax.