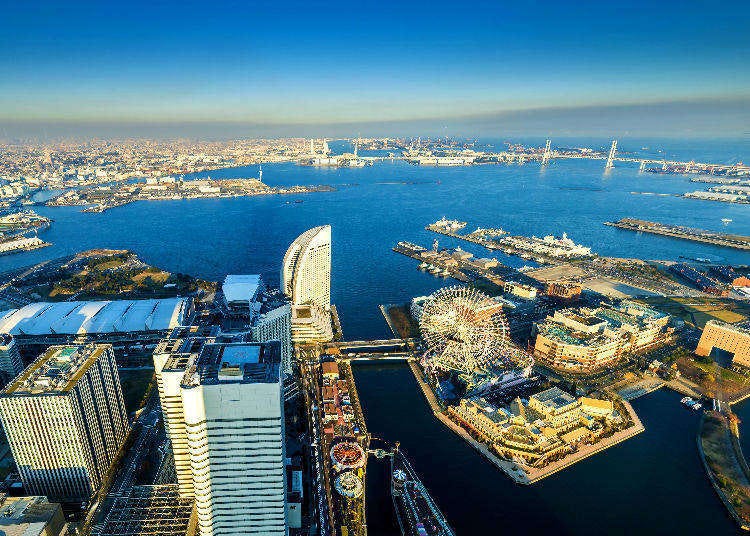 Kanagawa Prefecture's Yokohama City topped the recent "Most Desirable Cities to Live in - 2018 Kanto Edition" list released by Suumo, the largest real estate and housing website in Japan. On top of being a commuter town, this cultural birthplace also contains a large variety of commercial spaces. Little wonder, then, that the city's enduring popularity has earned it the coveted top spot this time ahead of hotter cities like Tokyo, Kichijoji, and Ebisu. In fact, Yokohama is highly favored by residents in the cities and prefectures around it, such as Tokyo and Saitama as well!

This naturally makes one wonder: What's making Yokohama tick among so many people recently? We dig deeper into its allure, examining it from different angles, such as infrastructures facilitating ease of living, transportation, commercial establishments, housing expenses, and more. Here are 10 reasons why the city is so popular!
1. Streetscapes with an international flavor different from what Tokyo has to offer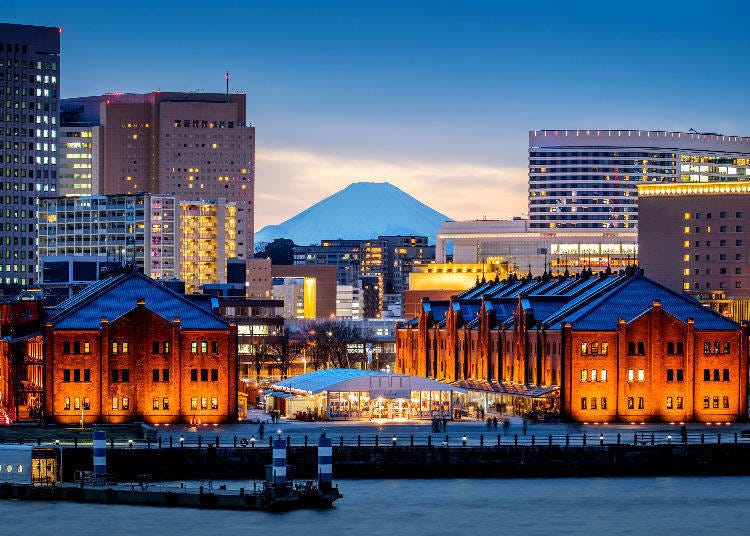 Yokohama has its roots in an international trading port built to facilitate trade between Japan and the world. It gradually developed into a dynamic city that's touched by different shades of international cultures.

Surrounded by a wide range of commercial spaces, this vibrant city is abuzz with human activity all day and night, giving it a different charm from Tokyo. Consider just the example of Yokohama's Chinatown, among the largest Chinatowns in the world. After the Port of Yokohama was opened, Yokohama Chinatown developed as a foreign residents enclave and was heavily influenced by Chinese culture. The district's exotic streetscape surrounds it with a unique air that you won't easily find anywhere else in Japan. Nestled snugly against each other in Yokohama Chinatown are more than 300 restaurants and commercial establishments that bustle with visitors and locals alike every day.

In addition, the Red Brick Warehouse built in 1911 as a national bonded warehouse has undergone a change of usage in modern times, transforming into a tourist hot spot instead, loved by many as a legacy of the country's cultural and commercial history. The internationally flavored sights and sounds in and around Yokohama are definitely part of its appeal.
2. It has a variety of tourist hotspots suitable for all ages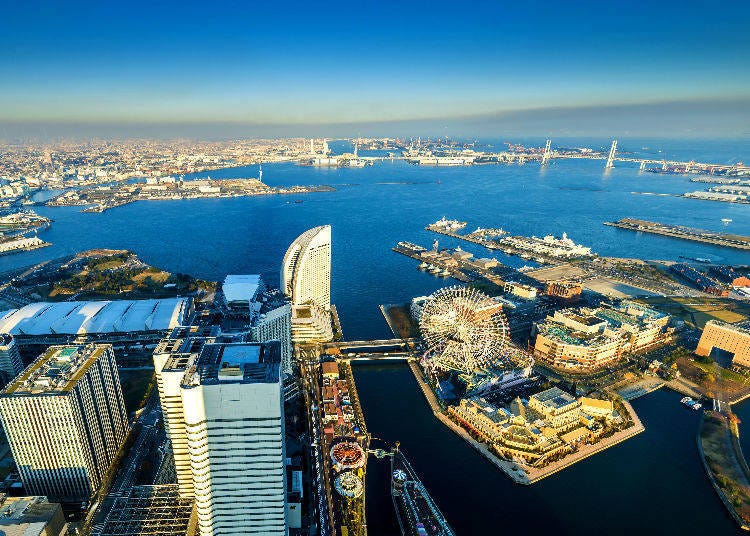 Another reason for Yokohama's popularity is the slew of attractive commercial spaces and tourist hot spots that cater to all, regardless of age and gender. For example, a mere minute's walk away from Yokohama Station West Gate is Yokohama More's, a large shopping mall that is wildly popular among the younger generation, and right beside it is the department store "Takashimaya" and other commercial establishments that cater to those in their 30s to 40s. From toiletries to the latest and greatest brands in fashion, cosmetics, healthcare, furniture, sundries, and more, they're all within easy reach around Yokohama Station.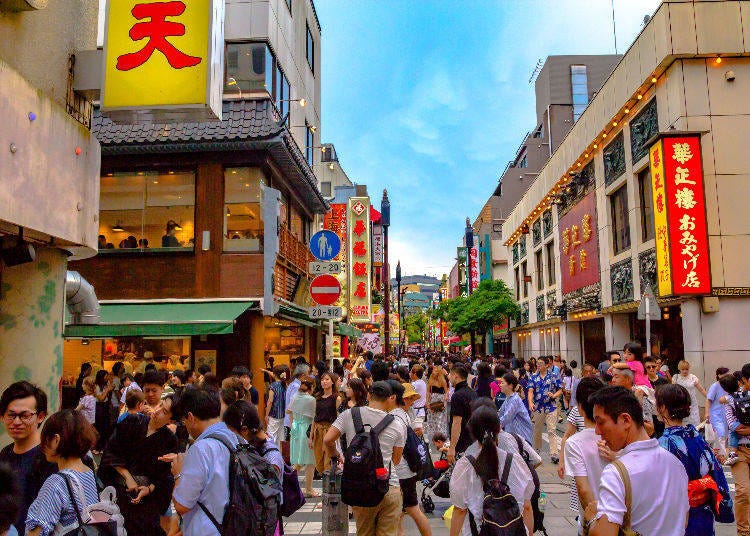 On top of that, you'll also find a number of Yokohama's representative tourist sites inside the Minato Mirai area very near Yokohama Station. Here are a few examples: Cosmo Clock 21 is a large Ferris wheel in Yokohama Cosmoworld, a kid-friendly amusement park. The attraction stands at 112.5 meters (369 feet) tall and takes about 15 minutes to complete one round. Yokohama Port Museum is where you can go to learn more about the history behind the opening of Japan's ports. The exotic Red Brick Warehouse contains a shopping complex. The Nippon Yūsen Hikawa Maru is a retired ocean liner that saw action as a passenger ship for 30 years from 1930, and is now permanently berthed at Yamashita Park as a floating museum.

As if this wasn't enough, the observation deck on the 69th floor of Yokohama Landmark Tower was the highest in Japan at the time it was built. The building complex also contains offices, a hotel, and a shopping mall. At night, you can enjoy the sights of Minato Mirai and the surrounding sea from the observation deck, beautifully framed by illuminations from the city's commercial districts.

With something available for everyone of all ages within a short distance from each other, it's not hard to see why many feel this accessible city is the best city to live in.
3. Ease of travel into the heart of Tokyo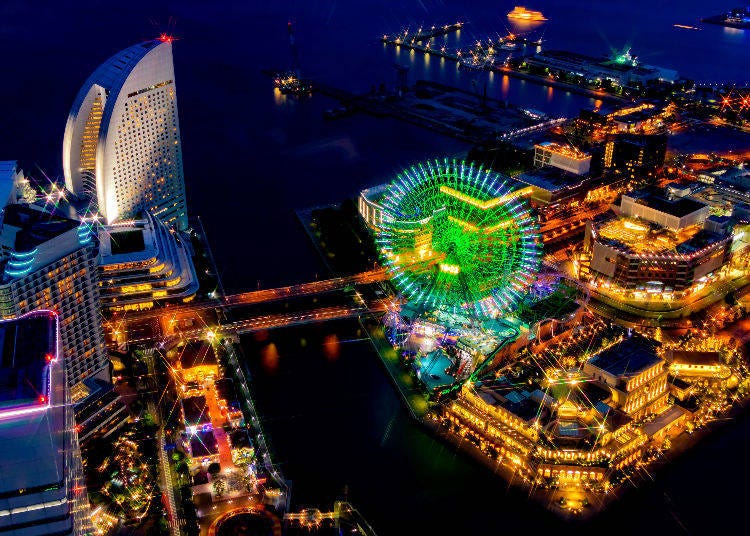 The ease of transportation contributes to Yokohama's allure. Yokohama Station is the largest underground terminal station in the prefecture, with multiple intersecting train lines. It is served by the East Japan Railway Company (JR East), Keihin Kyūkō (Keikyu), Tokyo Kyūkō Tetsudō (Tokyu), Sagami Railway (Sotetsu), Yokohama Minatomirai Railway, Yokohama Municipal Subway, and many others. The sheer amount of railway companies plying through the station on a daily basis is impressive even when compared with terminal stations located in Tokyo itself.

Specifically, Yokohama Station sees an average of 420,000 commuters every day. This is the fourth highest daily ridership after Shinjuku Station, Ikebukuro Station, and Tokyo Station, according to average daily ridership numbers in the JR East area (https://www.jreast.co.jp/passenger/). Yokohama Station is only about a 30 minutes ride away from major Tokyo train stations such as Shibuya and Shinjuku, making it a very accessible and popular area to consider as a commuter town.
4. An excellent city for child-rearing and family life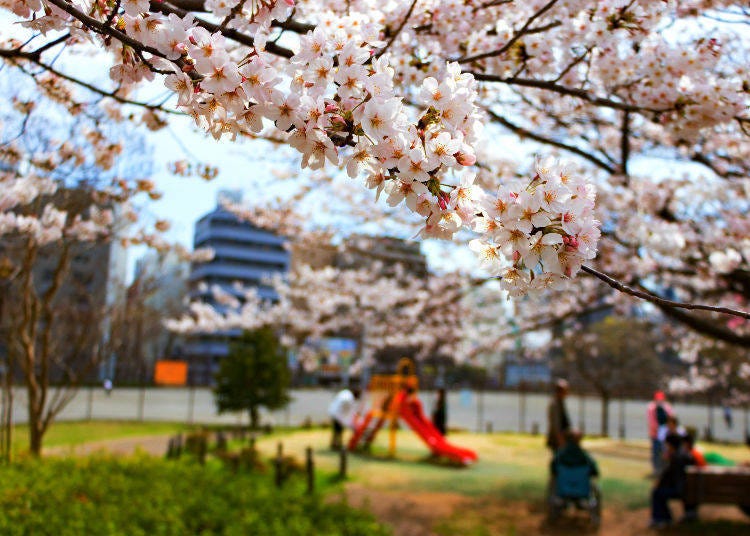 Yokohama is often looked to as a model city where the local government strives to facilitate child-rearing and education. The most striking example is the "Child/Childrearing Support Services Plan" all residents of Yokohama are encouraged to take advantage of. This plan provides comprehensive educational and childcare support for babies and toddlers, helping to place children into nurseries and kindergartens to eliminate problems with waiting lists for schools*. They also regularly interview families with children to find out what other problems they could be contending with.

The local government's generous assistance is part of what makes Yokohama City very livable. The availability of plenty of facilities that cater to family and children, such as parks, rivers, leisure facilities, and high-quality elementary schools is also a factor that appeal to many families when deciding where to live. Naturally, many have come to think of Yokohama as the city that's not as busy as Tokyo, but equally urban and livable.

(* This refers to a recent social development in Japan where guardians cannot secure a place in nurseries or childcare centers for their children despite having applied for one and are instead placed indefinitely on a waiting list. The main reason for this development is because of the high concentration of people in popular cities. This has led to schools having insufficient space to admit all applicants.)
5. Second most populated city after Tokyo – but with a comparatively lower cost of living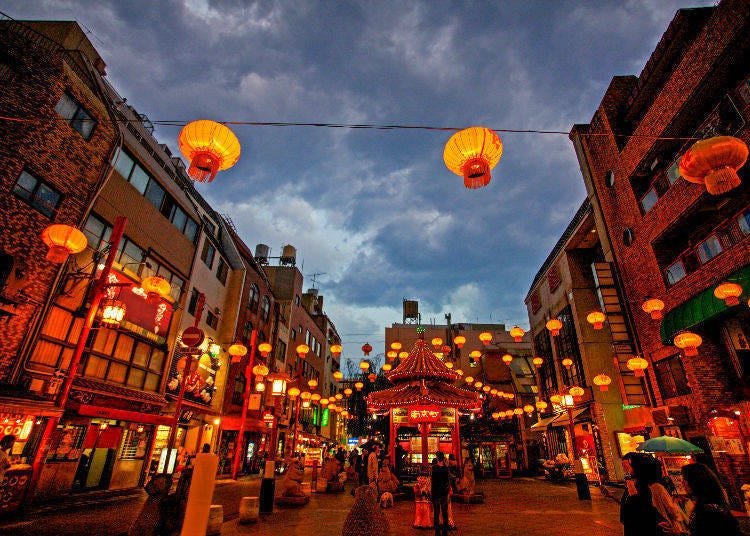 Yokohama certainly compares favorably to Tokyo in terms of ease of transport, number of commercial facilities, population size, and other aspects. Besides these factors, however, it is the city's cost of living that is most directly linked to its moniker of a "livable city". How does Yokohama's rental market rates and property prices actually fare against Tokyo's? We compared the apartment rental rates of Sakuragi, a popular residential town in Yokohama, against the rates of Tokyo's Ebisu and Kichijoji, respectively ranked second and third most desirable after Yokohama using information calculated by Japan's largest real estate website, SUUMO. The results are as follows.

* Single living (studio apartment with attached kitchen)
Sakuragicho, Yokohama: 83,000 yen / month
Ebisu, Tokyo: 128,000 yen / month
Kichijoji, Tokyo: 96,000 yen / month

* Family house (three-bedroom apartment)
Sakuragicho, Yokohama: 178,000 yen / month
Ebisu, Tokyo: 325,000 yen / month
Kichijoji, Tokyo: 186,000 yen / month

The difference is plain to see. Compared to Ebisu and Kichijoji, the market rates for house rental in Yokohama are clearly lower. And Yokohama's affordable housing expenses may be part of the reason why it is favored by so many as the most desirable city to live in.
6. Clean streets and beautiful natural landscapes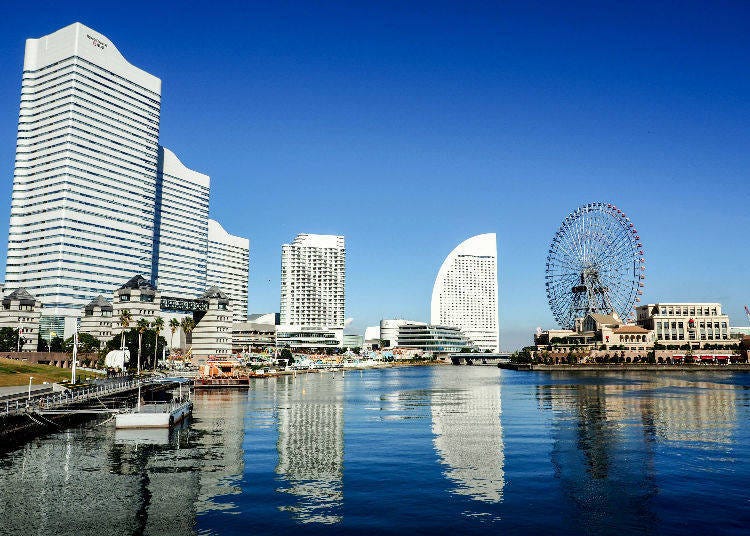 Yokohama's rich natural environment is also often quoted as part of its charm. Plenty of water channels cut through the city, including the locally well-known Tsurumi River, Sakai River, and Kashio River. They integrate well with the modern facilities, creating a comfortable urban living space for residents. The suburbs are also designed with well-maintained pedestrian paths and parks.

It can definitely be said that the local government's focus on preserving nature during development led to the city's current natural landscape, which its many gardens are making full use of. Yamashita Park, for example, is a seafront park that overlooks the Pacific Ocean. There's also Sankeien Garden, a wide area containing a number of Japanese-style buildings. And, venturing slightly more south from central Yokohama is Uminokoen, a marine park known as one of the only spots in the city where you can swim in the sea or go clam digging in early spring. These are just a few examples highlighting why people are gushing about how residents of Yokohama have it good, being able to live in a place where nature is so readily accessible.
7. Professional sports events bring the city to life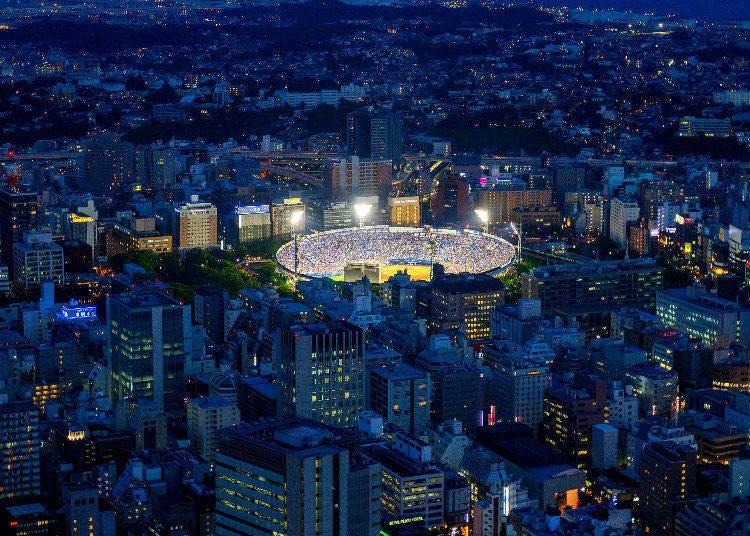 Yokohama is home to a number of professional sporting teams. Prominent examples include professional baseball team Yokohama DeNA Baystars as well as soccer teams Yokohama F. Marinos and Yokohama FC. Each team has their own set of diehard fans. Yokohama DeNA Baystars alone pulled in crowds of about two million to their home base, Yokohama Stadium, in 2018. Similarly, Yokohama F Marinos attracted about 390,000 visitors to their home stadium in 2014. Take a walk through town and you're bound to find posters or banners supporting one team or another, demonstrating the residents' ardent support of their favorite sports. These professional sports team are also a part of what makes the city and its residents such lively and impassioned people.
8. Musical events all year round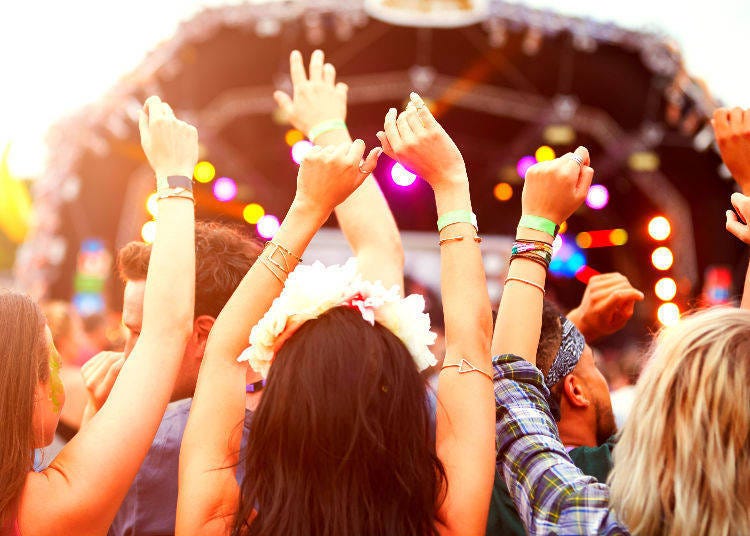 Yokohama hosts a slew of musical events every year, from the Greenroom Festival held in a specially set-up venue near the Red Brick Warehouse to the all-night event Baycamp held during summer and winter. As the city also houses a number of historical and well-established live concerts like Yokohama Bay Hall and F.A.D. Yokohama, large-scale events aren't the only musical activities on its plate. Music halls are often booked for consecutive performances by popular artistes from all over Japan as well. Being able to expose yourself to music of all genres in your own backyard yet another part of Yokohama's allure. Of course, there's no end of musical and live gigs in Tokyo as well, but perhaps the less complicated festivals and streets of Yokohama played a part in its overall popularity over the capital city.
9. Plenty of museums to enjoy learning in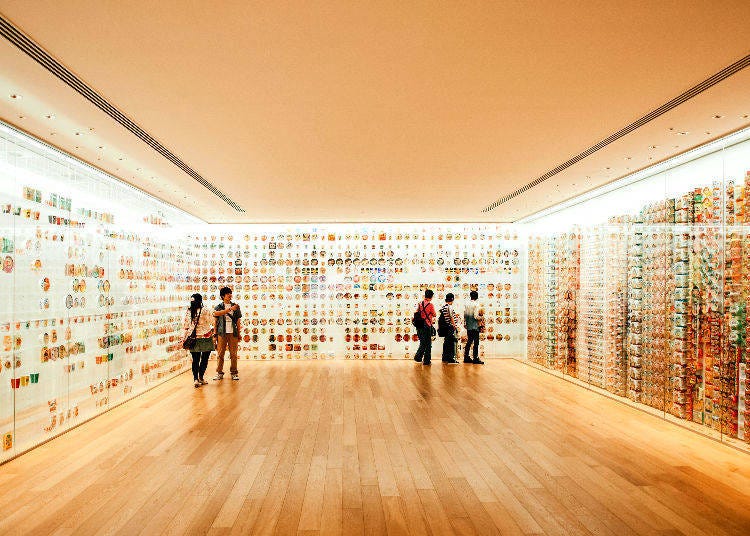 Yokohama Cup Noodles Museum
There's another side to Yokohama that's more cultural - the side with the museums and art galleries of all kinds. Drop by the Kanagawa Prefectural Museum of Cultural History or Yokohama Archives of History to learn more about Kanagawa's culture and history. Step into the Yokohama Museum of Art to admire its wide selection of modern art pieces. In the Yokohama Cup Noodles Museum, you'll get to feast your eyes on exhibits about instant cup noodles, and then actually feast on ramen from famous shops around the country in Shin-Yokohama Ramen Museum.

For avid trainspotters, don't miss the Hara Model Railway Museum where famous collector Nobutarō Hara's collection of railway-related paraphernalia are kept. If you're feeling more adventurous, the Japan Coast Guard Museum Yokohama and other unique museums and galleries focusing on specialized subjects will help you get in-depth knowledge about their specific fields. It's reasonable to believe these popular tourist destinations are also part of what makes Yokohama such an attractive city to live in for many.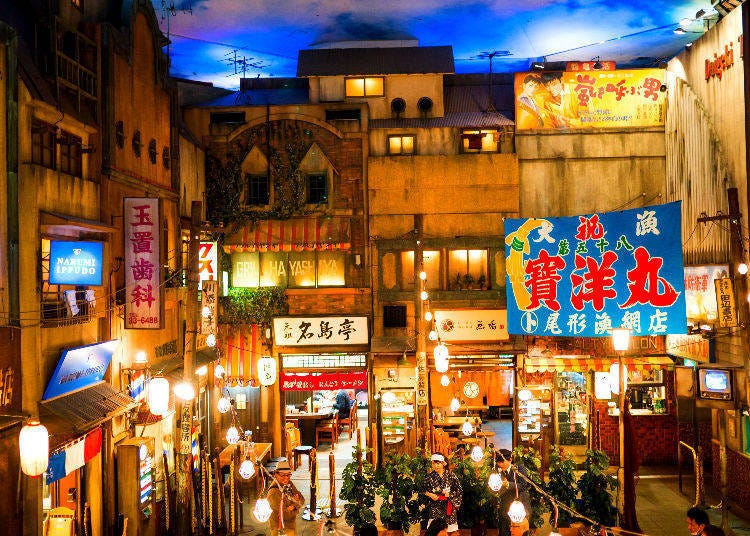 Shin-Yokohama Ramen Museum.
10. Plenty of gourmet eateries, bars, and cafes for non-stop activity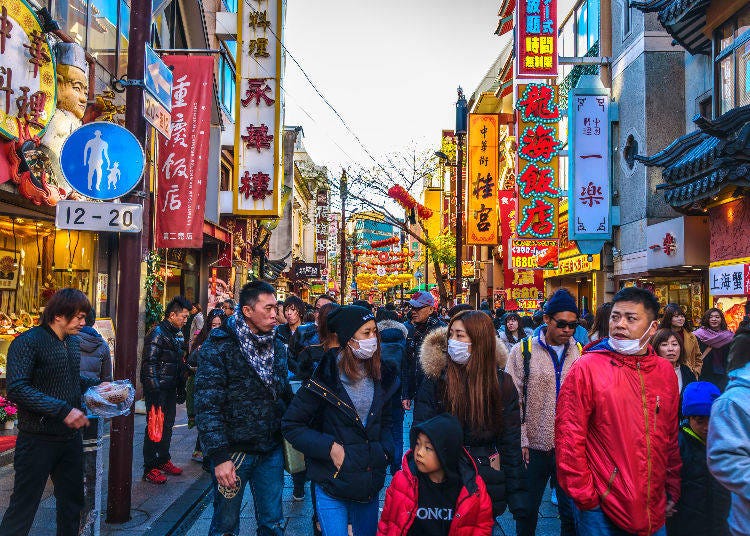 Yokohama is the perfect city for bar and cafe-hoppers. Sakuragicho and Nogecho, both one station away from Yokohama Station on the Negishi Line, are popular meeting places for bar goers. Nogecho is packed with more than 600 eateries offering Japanese favorites like yakitori (skewered chicken), mochiyaki (fried rice cake), oden (stew), horumonyaki (grilled offal), and other dishes that go well with Japanese sake. The Nogecho area still preserves the traditional atmosphere of olden Japan, making it an excellent place for leisure strolls.

And don't just go bar-hopping in Yokohama - try the latest cafe-hopping craze as well! Situated around the Yokohama Station area are cafes that serve meals at every dining hour of the day. From ritzy retro cafes that look like a scene straight out of a movie to fancy-looking western cafes befitting its seaport location, there's sure to be one that fits both your aesthetic and literal palate.

With enjoyable sights and experiences easily accessible with just your own two feet, it's little wonder Yokohama is Japan's top pick for the most desirable city to live in!

Written by Tomoya Nakazawa

Top image credit: Abhijeet Khedgikar / Shutterstock.com
*This information is from the time of this article's publication.
*Prices and options mentioned are subject to change.
*Unless stated otherwise, all prices include tax.