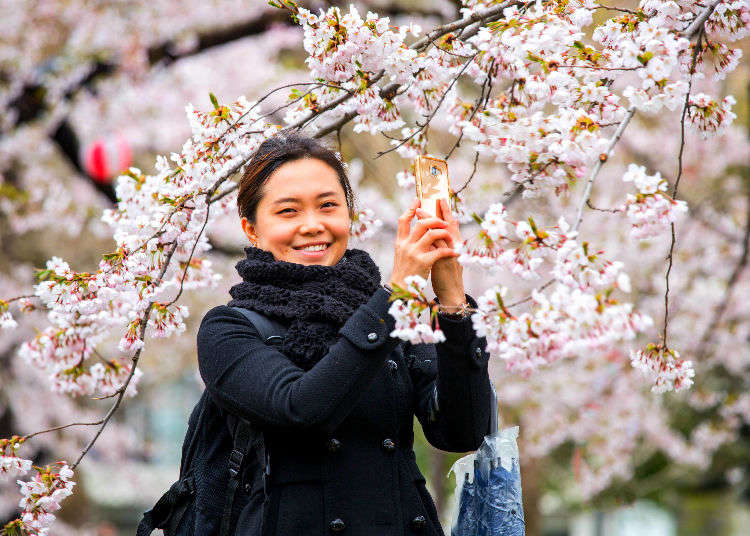 Anyone who is visiting Japan for the first time will have a different experience. It all depends on where you go in Japan, what time of year it is, and also what you are looking for in terms of what you want to get from your trip. So we have gathered together survival tips from 4 groups of people of different ages and different situations in order to provide some comprehensive and helpful information for anyone planning to visit Japan for the first time!
Tips on Traveling to Japan: The Solo Traveler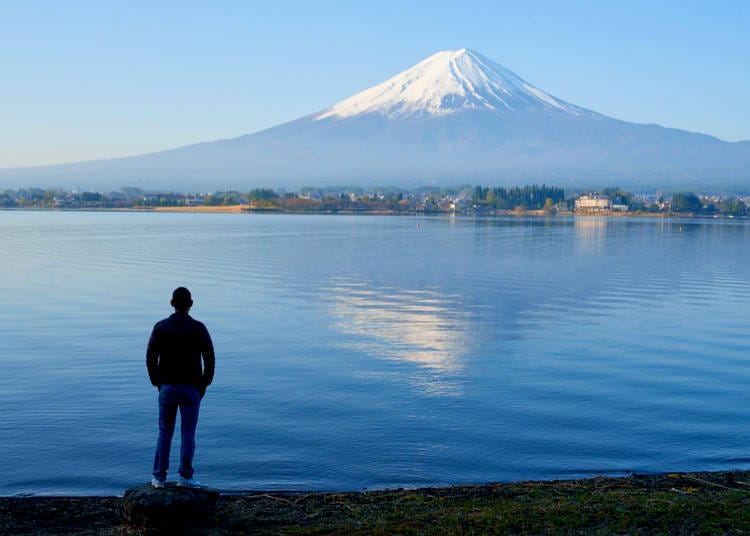 When Samuel (38) from Spain visited Japan for the first time it was quite an experience, but it was also so much fun that he has returned to visit Japan since. Still, in his first visit and subsequent trips, one thing has stood out about Japan which he found difficult.

"Words being in Kanji with very little English signs. The graphical signs are mostly universal, so finding where the bus was, toilets, exits, reception etc. is was easy
but anything outside of that, is impossible. Generally the words were like they were a completely alien language. With words in most European cities all derived from Indo-European languages, they can be deciphered pretty easy - but not with Kanji (or indeed Hiragana or Katakana!). There were definitely language difficulties. I could only depend on English or Spanish being spoken at hotel receptions and tourist information stands. Ordering food at restaurants was challenging."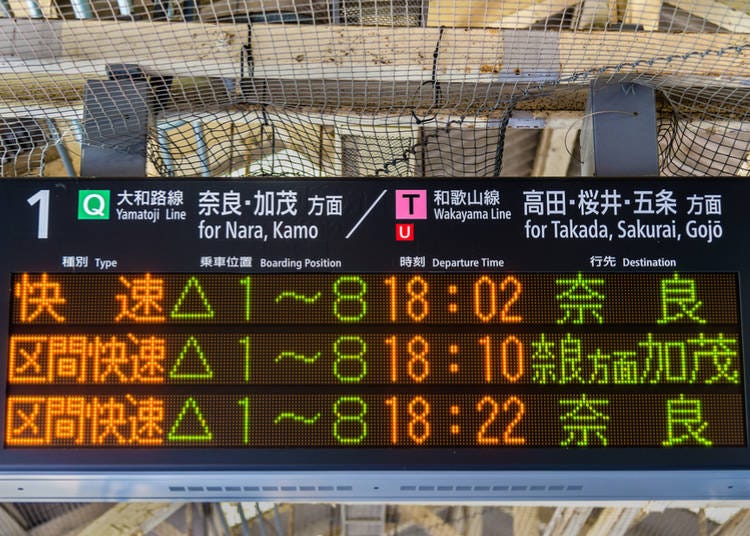 Train sign board at Oji Station near Nara. Most stations in Japan display information in Japanese as well as English; certain stations may additionally display in Korean and Chinese.
Unfortunately, this is an issue for many people, particularly if you travel outside of Tokyo. It is a good idea to try to learn some Japanese ahead of a visit, but obviously this isn't ideal or possible for everyone. However, although many Japanese people can't really understand or speak English, many people can read it! So it is worth taking a small notepad and pen for emergency situations. There are also more and more translation apps which can deal with basic communication.

Another thing which might surprise a first-time visitor to Japan is something that Samuel discovered on his first trip:
"Well, the Japanese are infamously polite and courteous, but also very shy. I think they should be more aware of people looking lost/confused (tourists) and be more courageous in offering help. I'm pretty sure that 100% of tourists would react with glee at that."

This is a little connected with the language barrier, even people who do speak English can often not feel confident about helping a stranger in English – it isn't that they don't want to help but they don't want to give wrong information by accident! Hopefully ahead of big international events like the Olympics people will be more confident in helping tourists.

We also asked Samuel about his planning ahead of his trip and he had this to say:
"I didn't plan for long. I booked my flights a month in advance, and booked the hotels a week before flying. I asked my friends that had been here before for advice regarding hotels and places to visit."

From Samuel's perspective just booking a flight and hotel is easy, because it can be done online! However, even in today's online society we clearly still rely on word-of-mouth for advice, and that is understandable. Many people visit Tokyo and go to Shinjuku, Shibuya, Akihabara, etc., because they are places worth seeing, but at the same time we all want to go off the beaten path sometimes and it is for this reason it is always worth looking up information, for example, on where to see blooming flower, or in mid-summer then try going to a beach close to Tokyo.

Samuel has since visited Japan since and explained this is partly because, "Everything went well. The transportation system (especially the shinkansen bullet train) was a delight, hotels were always clean and everyone I interacted with was very kind. I would definitely recommend friends and family to go. It's a very different place from everywhere else on earth; it's safe, inexpensive and convenient."
Tips on Traveling to Japan: The Young Couple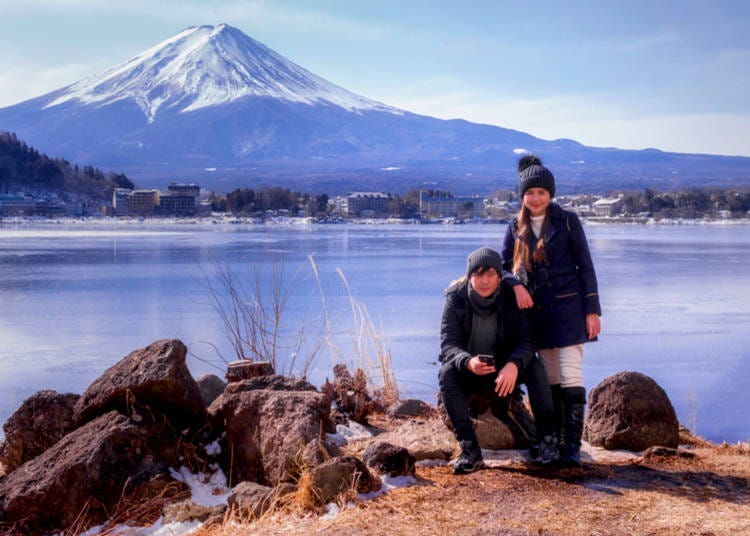 Andrew (30) and Rachel (29) came to Japan because of Andrew's work, as he had to be in Japan for ten days they saw it as a once in a lifetime opportunity to visit Japan, so his girlfriend joined him at the end of his work trip and they visited as many places as they could – including Kyoto, Mt. Fuji and Tokyo.

"We were interested in enjoying Japanese food and try to do it some Japanese typical activities like singing in a famous Karaoke. We were in Japan during Sakura season so we were interested in visiting some of the parks in Tokyo to see cherry blossoms. In order to accomplish everything that we wanted to do we had to spend too many hours outside walking and using public transport as Tokyo is a huge city but finally we managed. Sometimes we had difficulties in getting around by bus, train and subway station because some of the names of the station are in Japanese and the information is confusing, but the public transport was really good and fast. If you have some difficulties to find the way to reach a place people are really kind and they are going to help you. Really important to have a good map or GPS in your mobile in such a huge city as Tokyo. Be careful with the distances in Tokyo. You can see in a map that some places are close but the distances are really huge."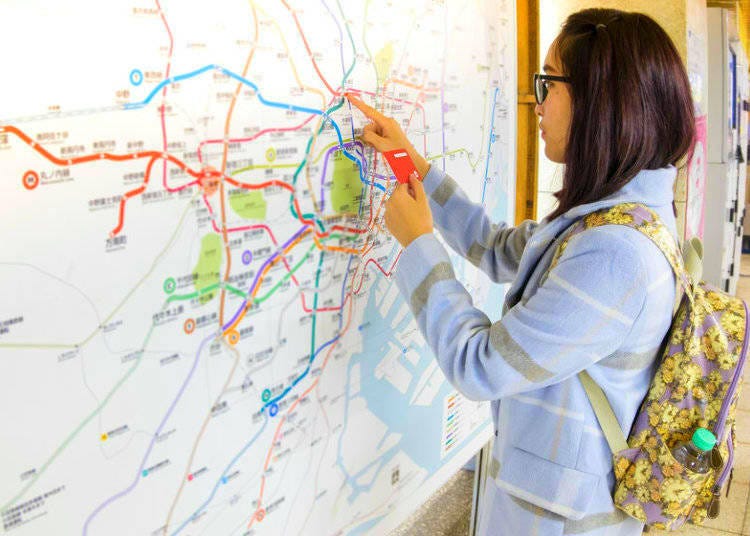 The final point they make is really true. I think everyone who has ever visited Tokyo has made the same assumption, in other countries like in Europe there is a kind of understanding that metro stations are within walkable distance of each other, but in Tokyo such may not necessarily be the case! The transportation system can be confusing to the uninitiated so it is a good idea to read up on guides to how it works too.

"We normally don't want to plan what we are going to do too much in advance. We know in advance what we have to visit or we have to do. In Japan you can prepare your next journey one day before, but something that is important is to be clear about the timetable of the transportation that you are going to use. Some places, such as we found in Fuji Five Lakes and Chureito Pagoda, have not so many trains or buses and the last service could be really early in the evening."

Within central Tokyo trains are frequent, though sometimes it can feel like they stop quite early at around midnight, but when visiting the outskirts of Tokyo or outside of Tokyo it is really essential to check the timetable as services can be infrequent and can stop quite early. So, it is a really good idea to plan any day trips in advance and have a clear idea about when your bus or train departs, as well as when the last train or bus is.

"We found accommodation a bit difficult in that in Tokyo prices are very high, but the quality of the room is just so-so, and the rooms can be quite small. We felt this really contrasted with the restaurants – you can get really good service and food for a low price, so we thought that hotels could offer a better service and standard for less money."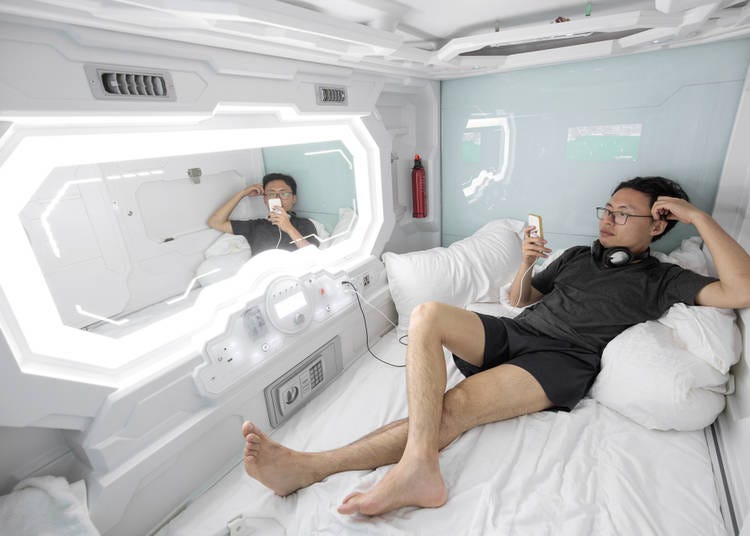 Japan, infamously, has small rooms, and especially if you book a fairly cheap three-star hotel there is a good chance it will be a business hotel, i.e. it has been designed with people on business trips in mind who just need a bed for the night.

Also, Japan being Japan there are even capsule hotels where the amount of space you have is even smaller. Some hotels do have bigger rooms, but the price goes up accordingly, however if you can plan your visit in advance then it is worth trying to book your accommodation when the price seems most reasonable, and on most booking websites these days it is stated how big the room is, so it is definitely worth looking at that!

All in all, this couple had a great time and said that they definitely recommend people to visit:

"Japan is a marvellous country to visit. You can find places that are unique there, a really amazing mix between tradition and modernity. One of the things we enjoy the most was that in Japan you can find the strangest, oddest, and most peculiar, people, food, places, and things.
Also spring is a good season to visit Japan and enjoy the cherry blossoms which are amazing. There are some places there where the colours are really beautiful. It is also very nice to see all the people enjoying the views of the blossoms.
There are also some curious rituals which are not similar to the ones seen in the European countries. People go to the temples and they make some kind of ritual which we had never seen before."
Tips on Traveling to Japan: The Young Family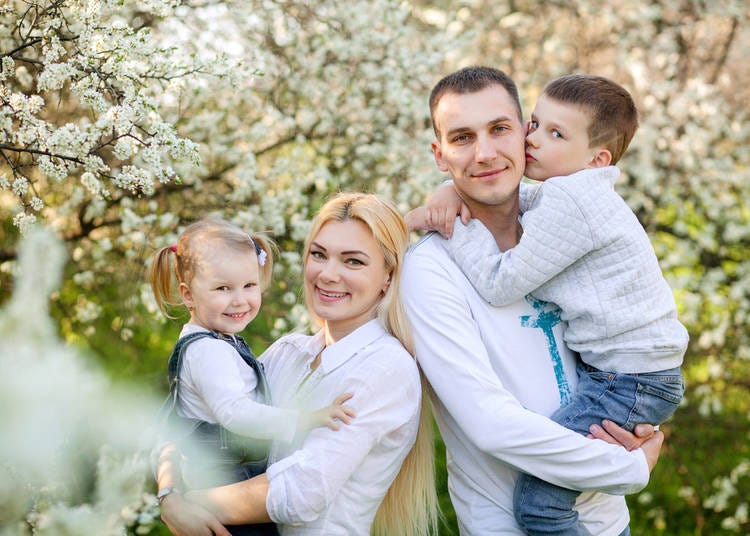 The Wilms family (38 and 39) visited Japan from Germany, they have two small children (2 and 5), but are well-accustomed to travelling having gone on an around-the-world trip as a family already.

"Japan was always on our bucket list because of the very interesting and different culture, the variety of climate and landscape due to the distance between the northern and southern tip and Tokyo as a mega city where everything seems to make sense and work seamlessly. And of course because of the food."

Japan is certainly has different landscapes and climates! It is quite long, so there are a lot of differences between Hokkaido and Fukuoka, or even Okinawa. Japanese food has also become quite an attraction for the many people who want to try authentic Japanese cuisine like sushi, ramen, and yakitori. As they were travelling as a family we were interested in how much planning they did.

"We basically booked Airbnbs, hotels and any connecting flights before we left. And we bought the JR Rail Pass too. We did as much research as it takes to choose interesting places by reading blogs and [guidebooks]. With small kids, we don't want to search for accommodation during a trip, as waiting and searching annoys the kids, takes more time than being alone and can ruin a day or two of the precious time because of that. Tokyo we experienced by just wandering around, but for Kyoto (temples, old town, bamboo garden) and Okinawa (snorkelling, river boat tour, hiking) we pretty much knew which island to see and what to do."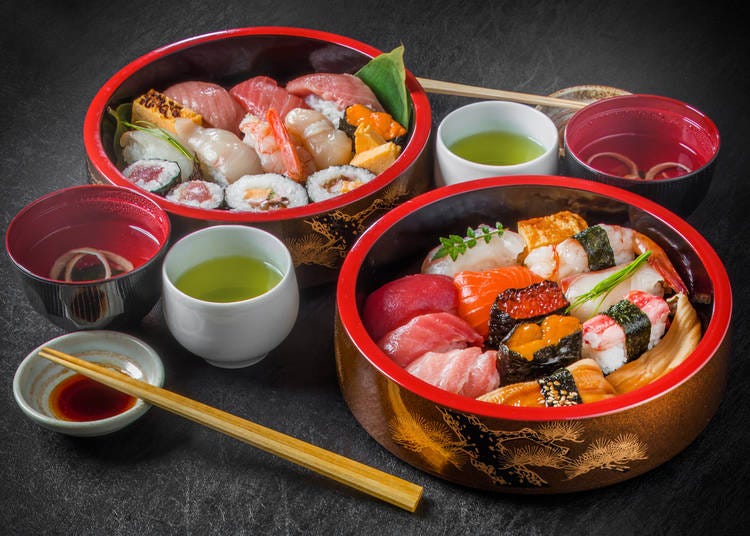 When travelling with kids it is really good to plan ahead, besides accommodation, flights and activities, it is also possible to look up children play areas and nursery facilities at airports, like at Haneda and Narita, and check up on tips on using transportation – for example sending luggage ahead or knowing where the buggy space is on a train.

However, as a family they did experience difficulties with the language barrier:
"Sometimes rules and language are hard. Once we wanted to rent a car, but the rental company only accepted an international driving licence according to the law of a specific year, which you don't get in Germany. Then we tried a smaller company and got a car, but they didn't speak English. We ended up renting a car with the help of Google Translate. Apart from that, as everything works so smoothly and especially as expected it's easy to get around. People are friendly especially if you come with kids. There's just enough information in English that you don't get lost anywhere."

Finally, we asked them if they would recommend visiting Japan to their friends and family.

"We did and actually our friends went there over Christmas. We recommended it because of all the reasons above. It's wonderful, food is fantastic, people are great, open and friendly, it's 100% safe whatever you do and from technology and mega city to culture and nature, everybody will find the spot one loves."
Tips on Traveling to Japan: The Older Couple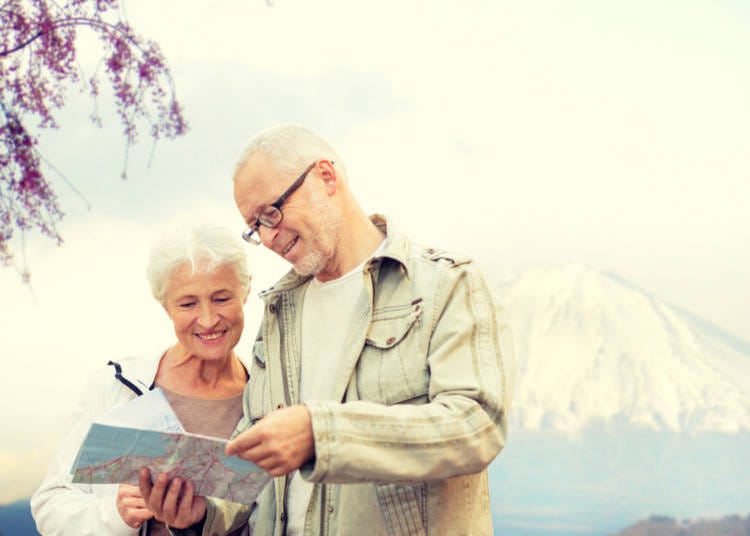 Mr. and Mrs. Townsend are in their 70s and are from the UK, and although they had travelled in Europe and the US, they had never been to Asia. However, as their son was getting married in Japan they went on a once in a lifetime trip to South Korea and Japan.

"As a young student I was always fascinated about the history of Western Europe and one of the subjects that fascinated me most were the explorers. One of these was a gentleman from Italy called Christopher Columbus. He is credited as being one of the first to reach the Americas from Europe. He travelled from Spain to Gran Canary in the Canary Islands to start this venture. Leaving Gran Canary he passed another island called Tenerife which was overshadowed by a giant mountain called Teide. This mountain is three times higher than any in England. There are higher mountains in mountain ranges, but none dominated the surrounding area as did Teide. Then one day I saw a picture of another mountain which did exactly the same. It was even slightly higher than Teide. Its name was Fuji. Although we were able to visit Teide several times, we never thought we could visit Japan. Then my son met and fell in love with a beautiful young lady from Japan, and they decided to get married in Japan. Suddenly my dream of visiting that country became a possibility."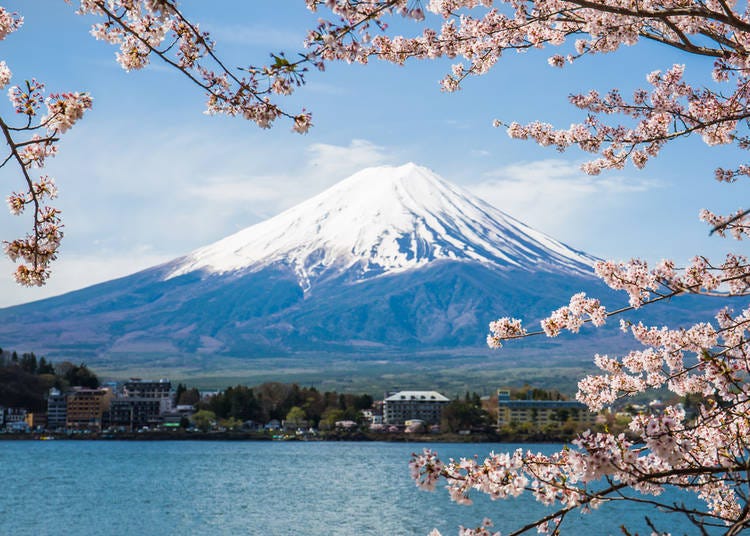 Mt. Fuji is certainly a big mountain. Its height rises up to 3,776 meters, and it can even be seen from Tokyo on a clear day. It makes a really good day trip from Tokyo. You can enjoy a variety of things under its shadow, from onsen in Hakone, to fields of flowers and even ski down part of its slope in the winter! Mr. and Mrs. Townsend attended their son's wedding outside of Tokyo, but for this truly one-time-only trip they paid a visit to Tokyo.

"We actually travelled to Tokyo on the amazing bullet train. We only stayed in Tokyo a few days, which is far too short, but it gave us clues to how amazing this city is. One place we visited, that I will never forget, is the Meiji Shrine. As I walked to it I was amazed to see barrels of Burgundy wines from France and barrels of sake. And as I got nearer the shrine itself I found I was in awe of the buildings. In the main courtyard was a huge prayer board with hundreds and hundreds of prayer cards written in different languages. Although the Emperor Meiji and the Empress Shoken are not buried here, I still felt I was in a very sacred place. Another place I would recommend that friends visit is the Museum of Yebisu beer which is located in the Ebisu area of Tokyo. It explains the history of the company and some of its beers are really great."

Meiji Shrine is a major attraction in Tokyo, and in Japan, with hundreds of thousands of people choosing to visit Meiji Shrine every New Year. Emperor Meiji, who promoted many aspects of Western culture in Japan, enjoyed wine, so in addition to the sake barrels that are gifted to the shrine, French wine barrels are also sent all the way from France. At the time of the Townsends' visit to the Meiji Shrine it was also cherry blossom season, so they could also experience the cherry blossoms in this beautiful area.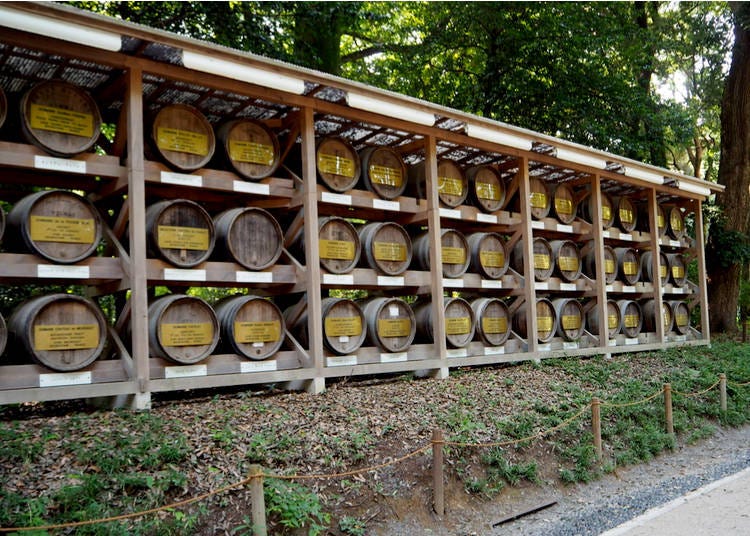 Mr. and Mrs. Townsend were most anxious about the food and the language barrier, but they found they enjoyed the food and didn't have many problems with language at hotels or restaurants.

"Long ago I found that I really liked udon noodles. I was therefore tempted to try kishimen meals and I also liked tebasaki. I found the service in these restaurants was very good and I was surprised at the number of waiters and waitresses who had some understanding of English. All the menus had English translations which was very helpful. I am sure I completely finished every meal, which I think was a good sign."

We finally asked them whether they would recommend visiting Japan to other friends of a similar age, but also to anyone else in general.

"From an Englishman's point of view, the main reason not to visit Japan is the travelling distance. My wife suffered from severe jet-lag. As time goes by, and airplanes get more comfortable then I think this will become easier. When that time comes, I think Japan will become an essential hub for travellers. It has just so many places of interest because it is just so different from places in Europe. From my experience there are so many people in the country that understand and speak some English. They are so polite, and even in the backstreets of small towns I felt very safe. Travelling is so much easier in Japan. I think it is only a matter of time before the country will be explored by young Europeans. Without a doubt I would recommend people to visit this beautiful country."

Written by: Mike Sullivan
*This information is from the time of this article's publication.
*Prices and options mentioned are subject to change.
*Unless stated otherwise, all prices include tax.